Hello and happy Monday! While the temperatures are still in the uncomfortable 100's here…fall really is just around the corner. And I'm happy to be able to share a favorite fall quilt I have in the October issue of American Patchwork & Quilting, on newsstands now!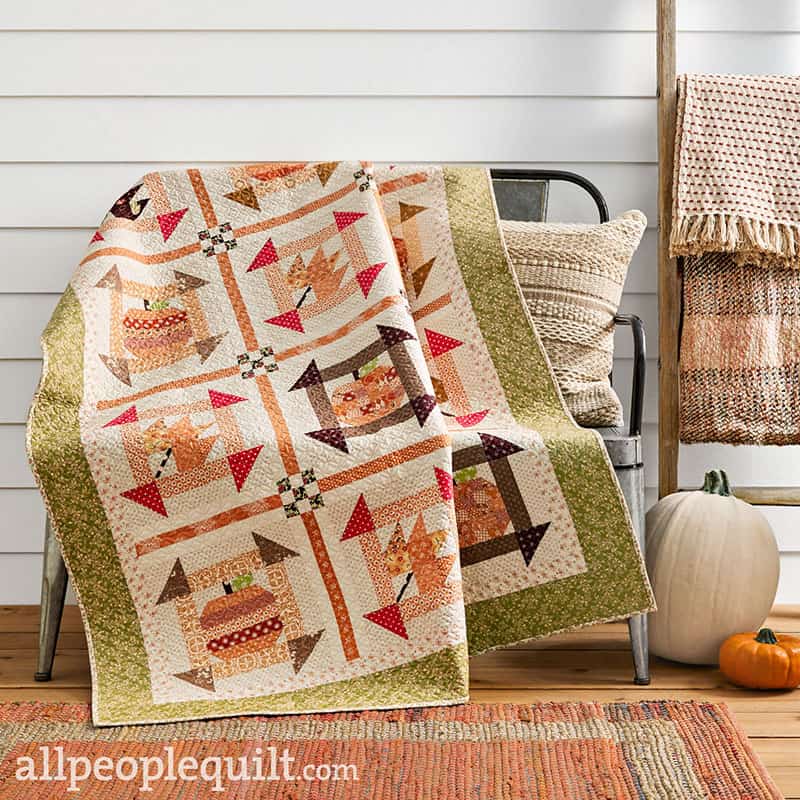 Introducing Fall Dash
I love churn dash blocks…and they seemed the perfect frame for some favorite pumpkins and maple leaf blocks made with a scrappy mix of Fig Tree fabrics old and new from my stash! I was able to shop my Fig Tree stash for this entire quilt. It always feels so good to use up fabrics on hand.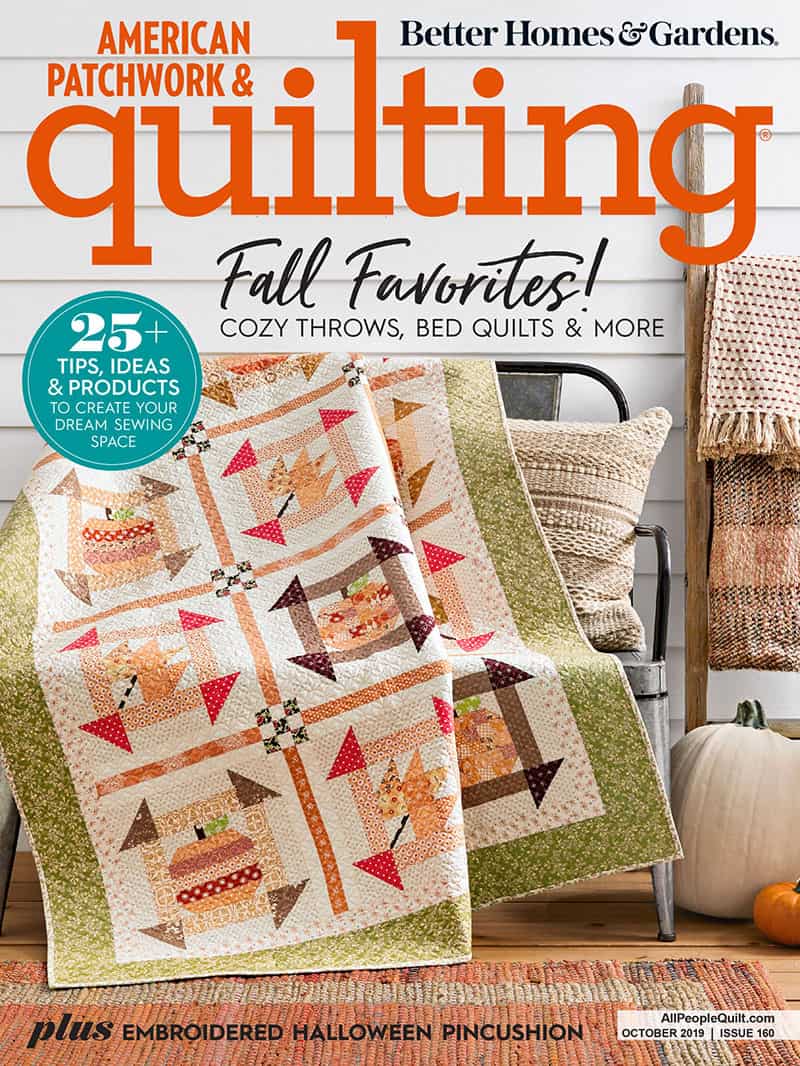 And…the Cover!
One of my favorite things about publishing designs is seeing the beautiful professional photography of my quilts. It's kind of an extra special treat that Fall Dash is also able to be the cover quilt! I want to decorate my porch just like this one! And of course, I can't wait for the cooler temperatures which will make it okay to start bringing out the fall décor!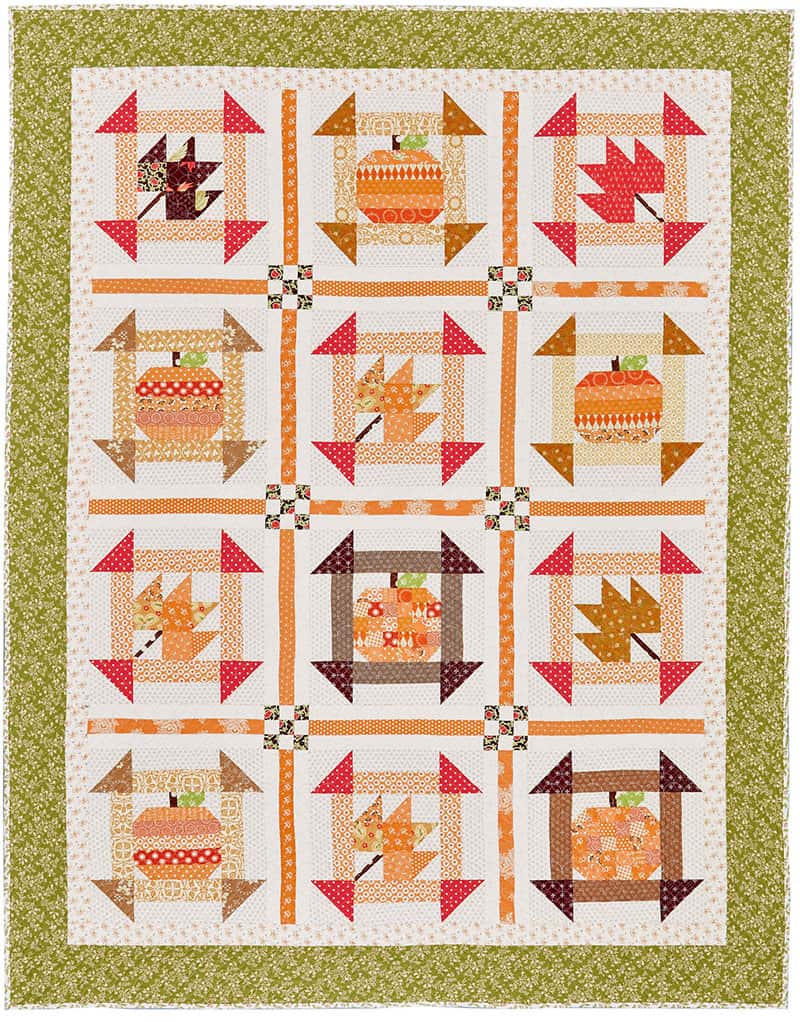 Every Quilt Has a Story…
As I mentioned above, this quilt is a terrific stash buster. Fall is my favorite season, and yet most of my fall quilts are smaller. I've been wanting to make some more lap-sized and bigger fall quilts for a little while now and began pulling favorites from my stash right after designing this quilt on my computer.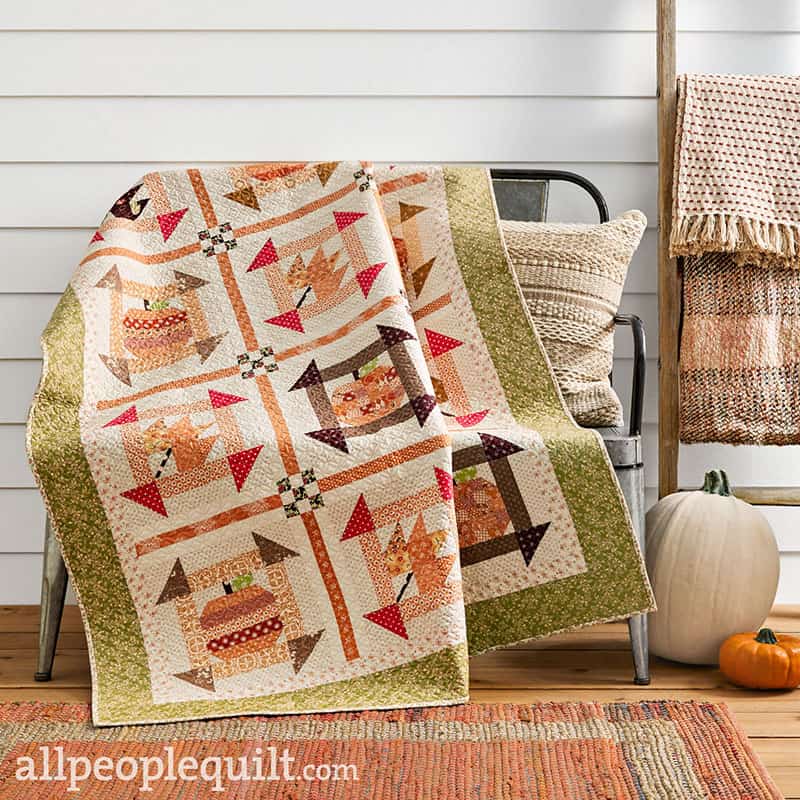 More Fall Inspiration…
I know it's still summer (or winter if you're in the southern hemisphere)…but fall really is just around the corner. Here are some of my fall posts if you're ready for some more fall inspiration: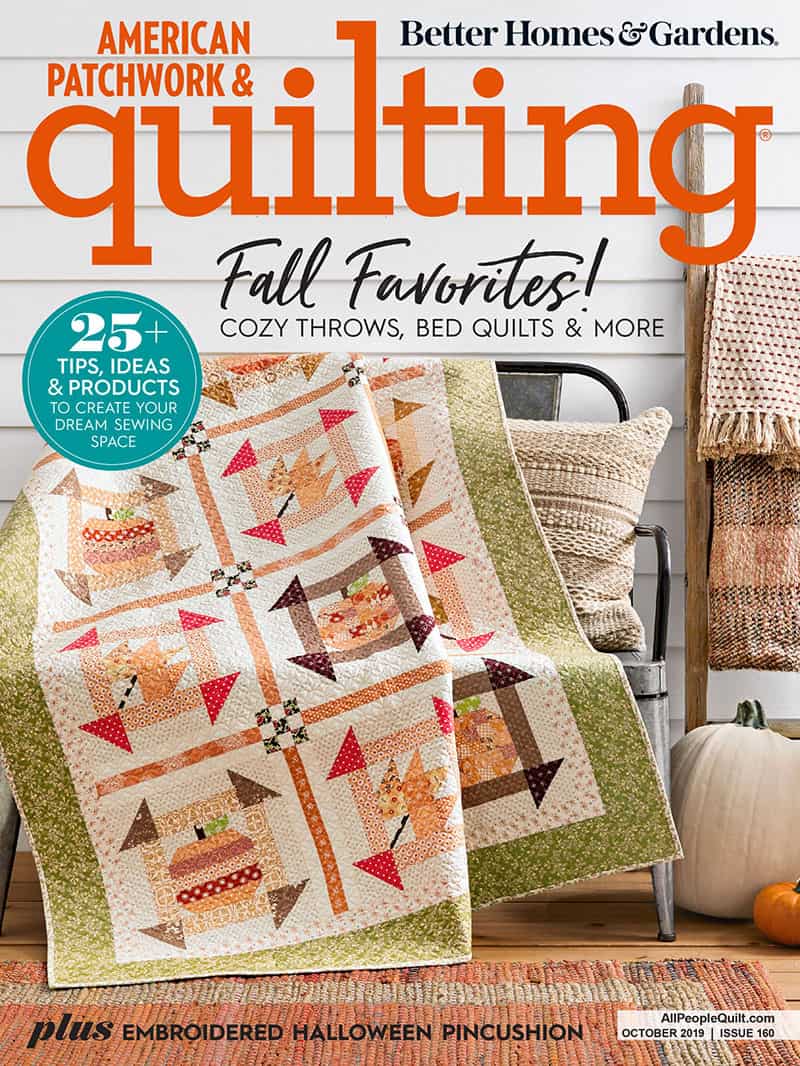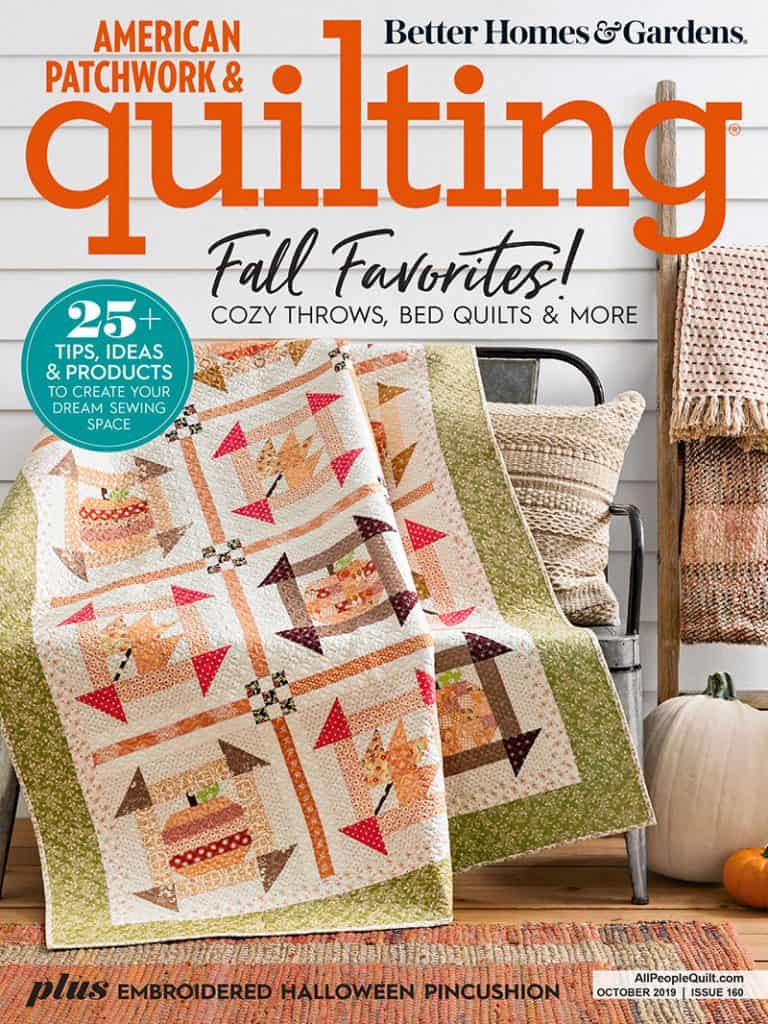 Happy Quilting, and thanks so much for stopping by!
Have you made a fall quilt before? Share in a comment below!