Hello, friends! Today I'm sharing my brand-new Jelly Roll Sampler Quilt. National Sew a Jelly Roll Day is coming up on September 16, 2023, and this quilt project is perfect for sewing that day. I'm also sharing a video so you can see the quilt up close and learn even more ideas for this project. Additionally, I have links to some terrific Jelly Roll resources that will be super helpful for you if you are new to sewing with Jelly Rolls or just want to learn some tips and helpful ideas.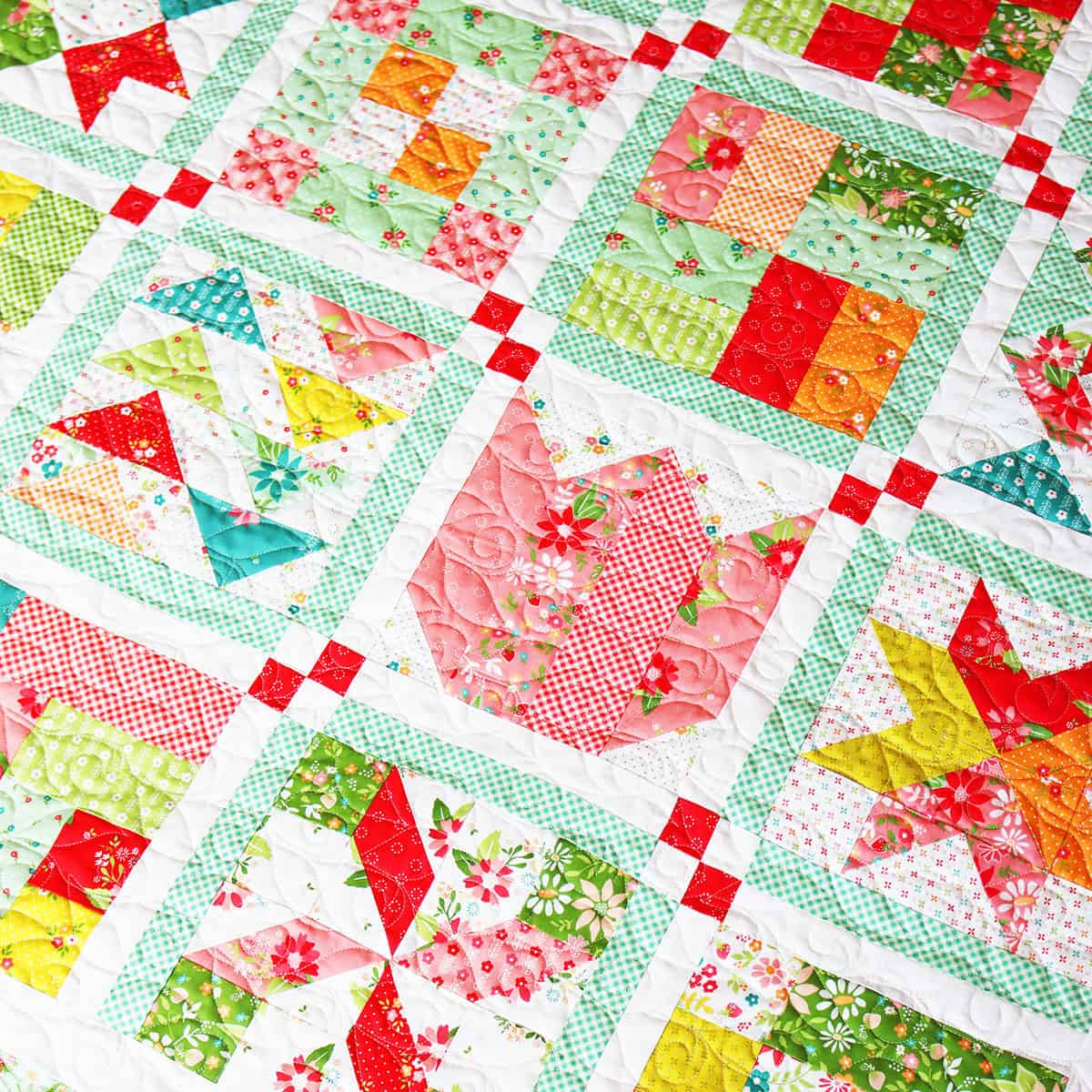 Jelly Roll Sampler Quilt
Jelly Roll Sampler Details
The Jelly Roll Sampler Quilt finishes at 47 ½″ x 47 ½″ and features 16 unique blocks for a lovely sampler project pieced entirely with a Jelly Roll. (A Layer Cake does also work for this project if you have one on hand you really want to use). This quilt is perfect for a beginner, or for anyone who wants to make a fun project. (I've used Strawberry Lemonade Fabrics for my quilt, but any collection would be beautiful for this design).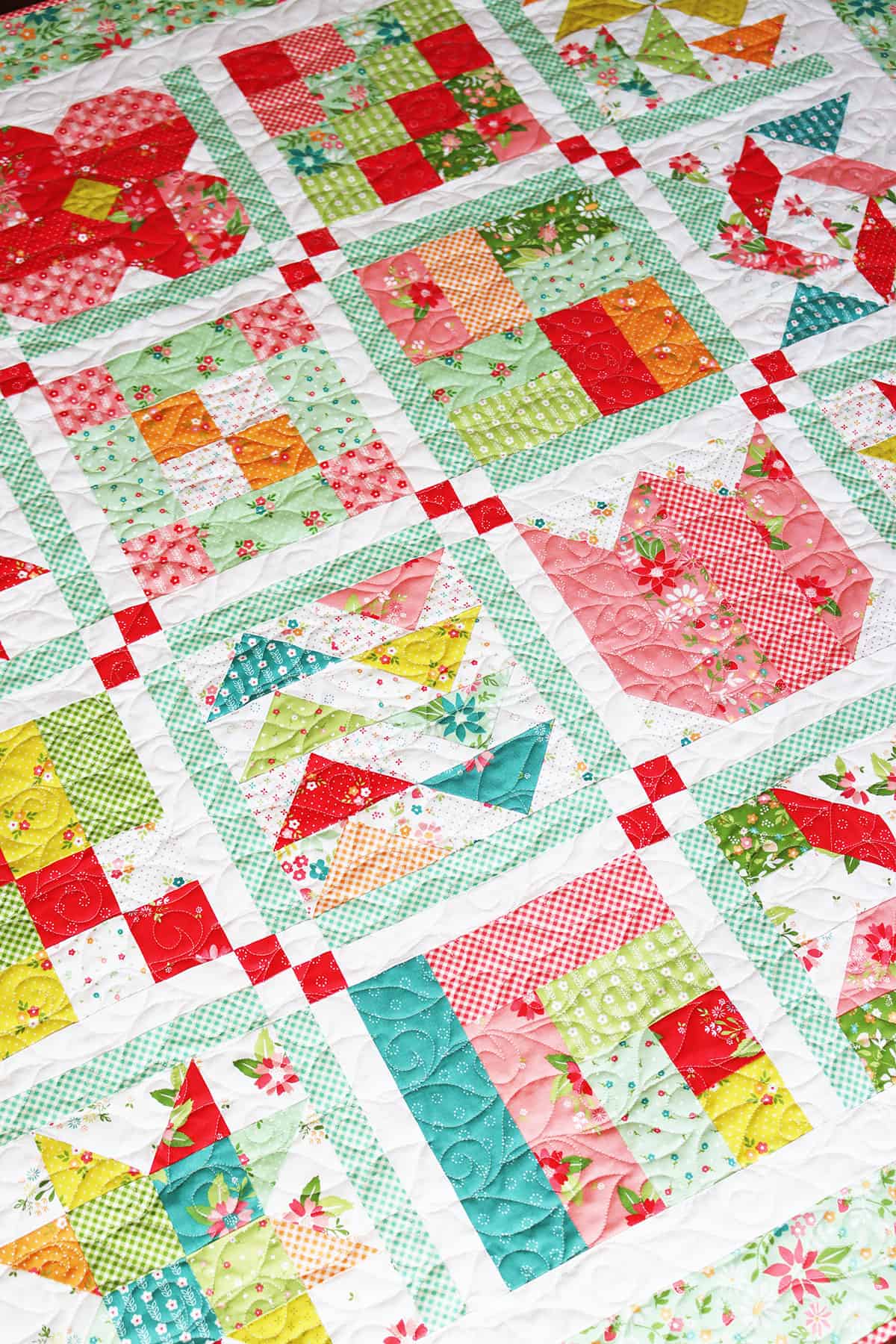 Watch the Jelly Roll Sampler Video
Watch the new video for the Jelly Roll Sampler Quilt above or go here to watch on our YouTube channel. In the video you'll get a chance to look at the quilt up close and also hear some additional thoughts on ways to use this pattern.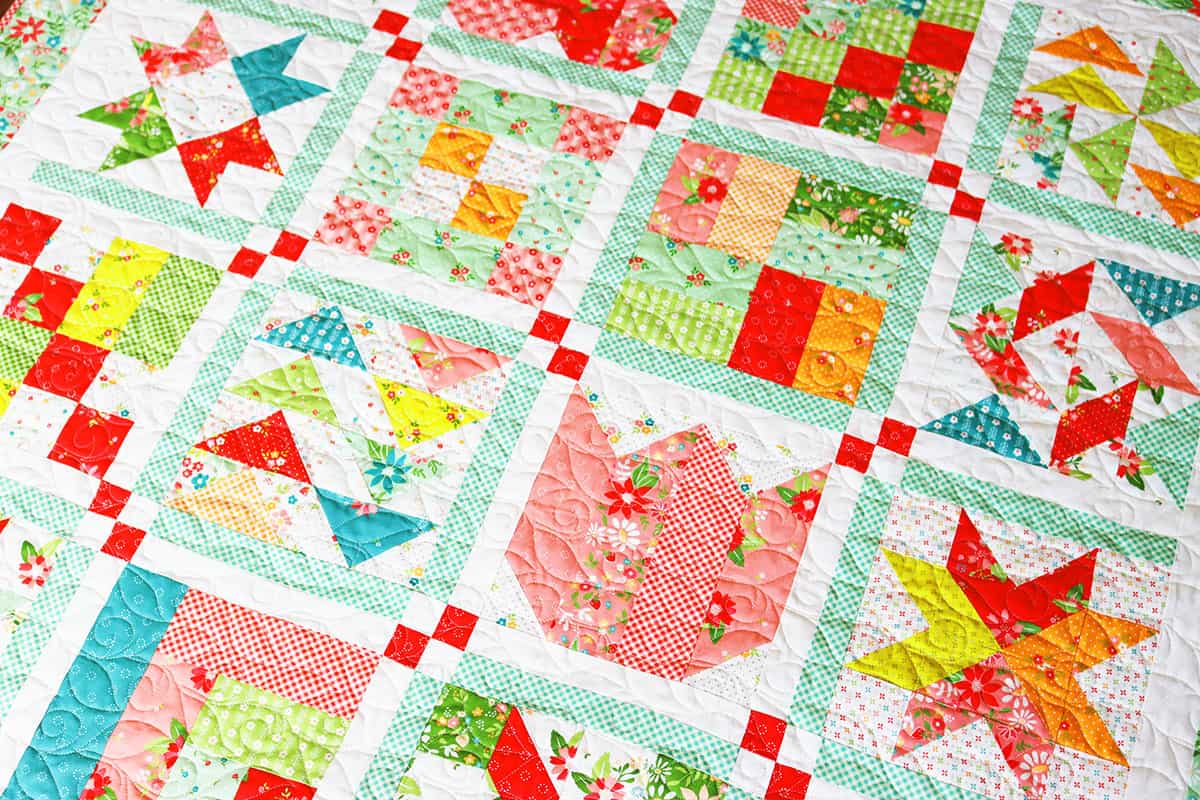 More Jelly Roll Resources
I do love sewing with Jelly Rolls! And I have posted quite a few times with tips and more for sewing with this very versatile precut. Below you'll find several posts you will find helpful for sewing with Jelly Rolls or strips cut from your stash:
Thanks so much for stopping by to learn about my new Jelly Roll Sampler Quilt! I had a lot of fun stitching this one up and hope you will love it too.
Happy quilting!