Hello, friends, and happy Saturday! Today I'm sharing my weekly inspiration post, the Saturday Seven 282: Lifestyle & More for Quilters. I'm adding a new feature here soon, so be sure to check out number four below to add your input! Here at home this weekend I'm hoping to get outside a bit, do some home organizing, and of course, spend a little time in my sewing room. I hope you are able to do something you love this weekend!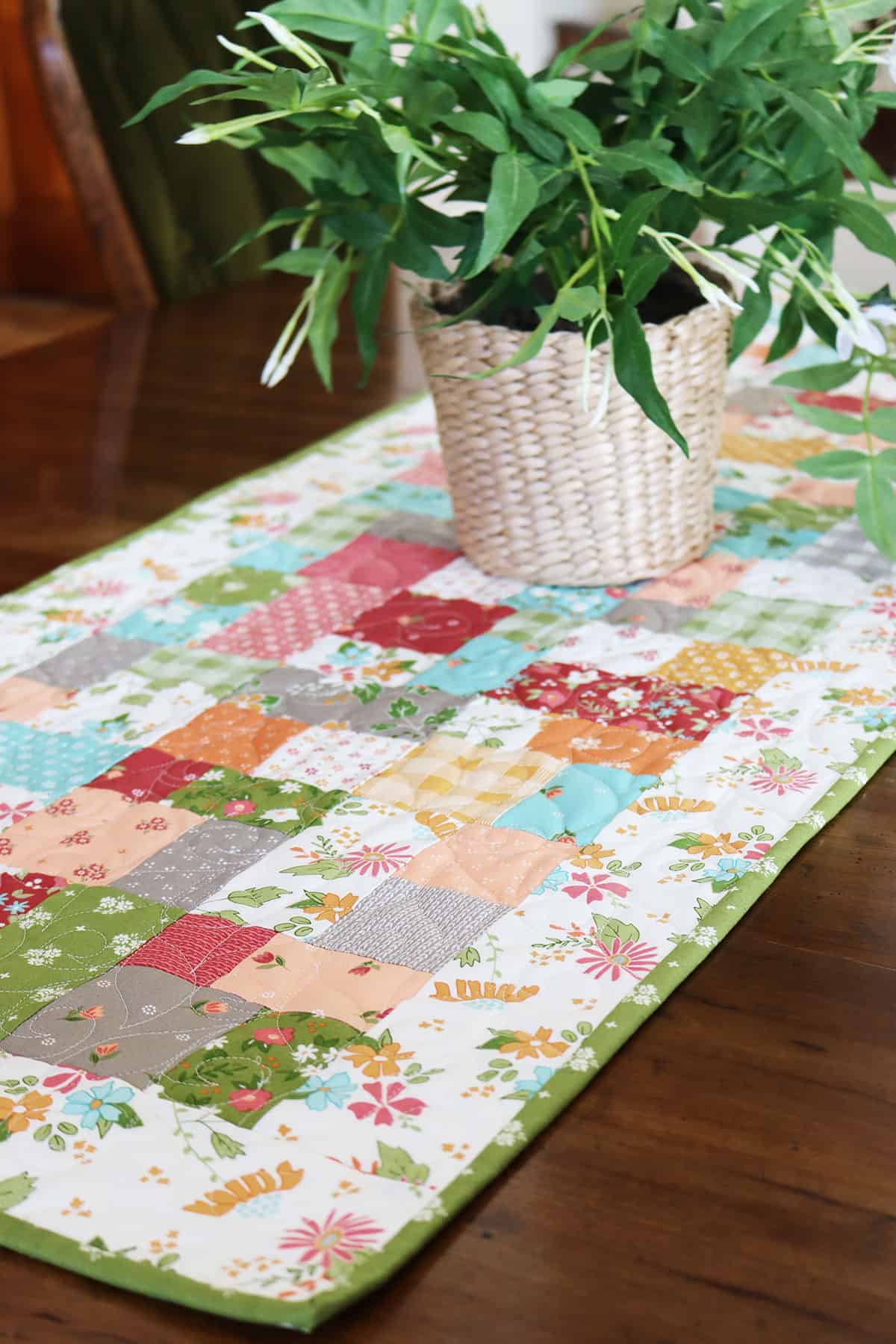 Saturday Seven 282: Lifestyle & More for Quilters
1. Self-Care
I loved these "19 Simple Ways to Make Time for Quiet in Your Busy Day." And this post provides several ideas for incorporating habit change into your life. I loved these thoughts on the benefits of generosity. And finally, I also enjoyed the ideas in "The Mental Health Benefits of Decluttering."
2. Recipes to Try
This French Potato and Green Bean Salad looks amazing! I'm making this Spinach Artichoke Skillet Lasagna soon. And here is a good round-up of Make-Ahead Breakfast Recipes. Finally–I can't wait to try some Air Fryer Tortilla Chips!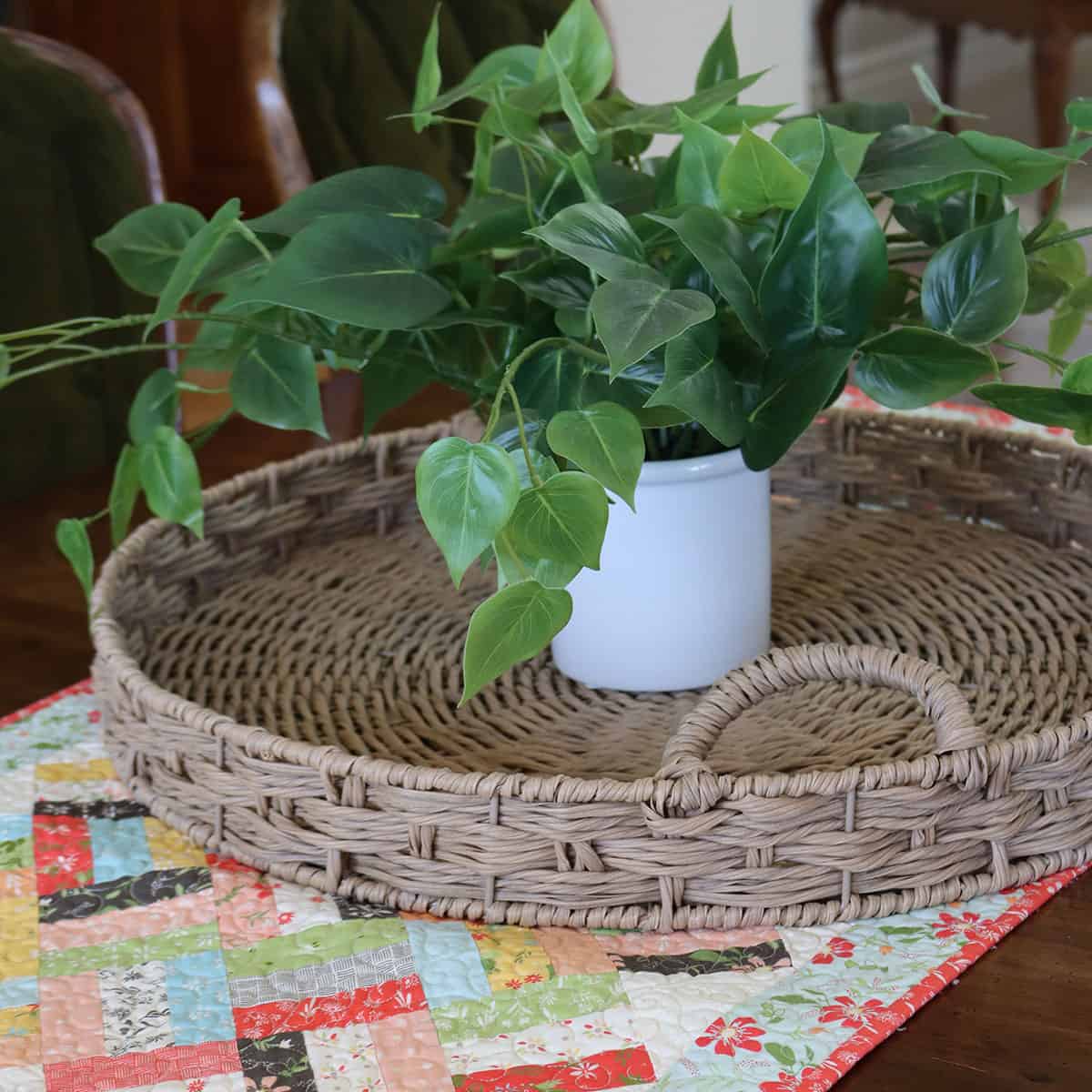 3. Quilt + Sew
This Stars & Stripes Pillow and Runner Tutorial is so good! Also, here is a terrific round-up of Jelly Roll quilts (I love that they included one of my quilts)! Finally, here are 8 of my favorite Layer Cake quilts!
4. Reader Questions
I thought it would be really fun to incorporate a "Reader Questions" category into the Saturday Seven where I could answer your questions! Go here to submit a question for an upcoming edition of this category (or click on the button below)!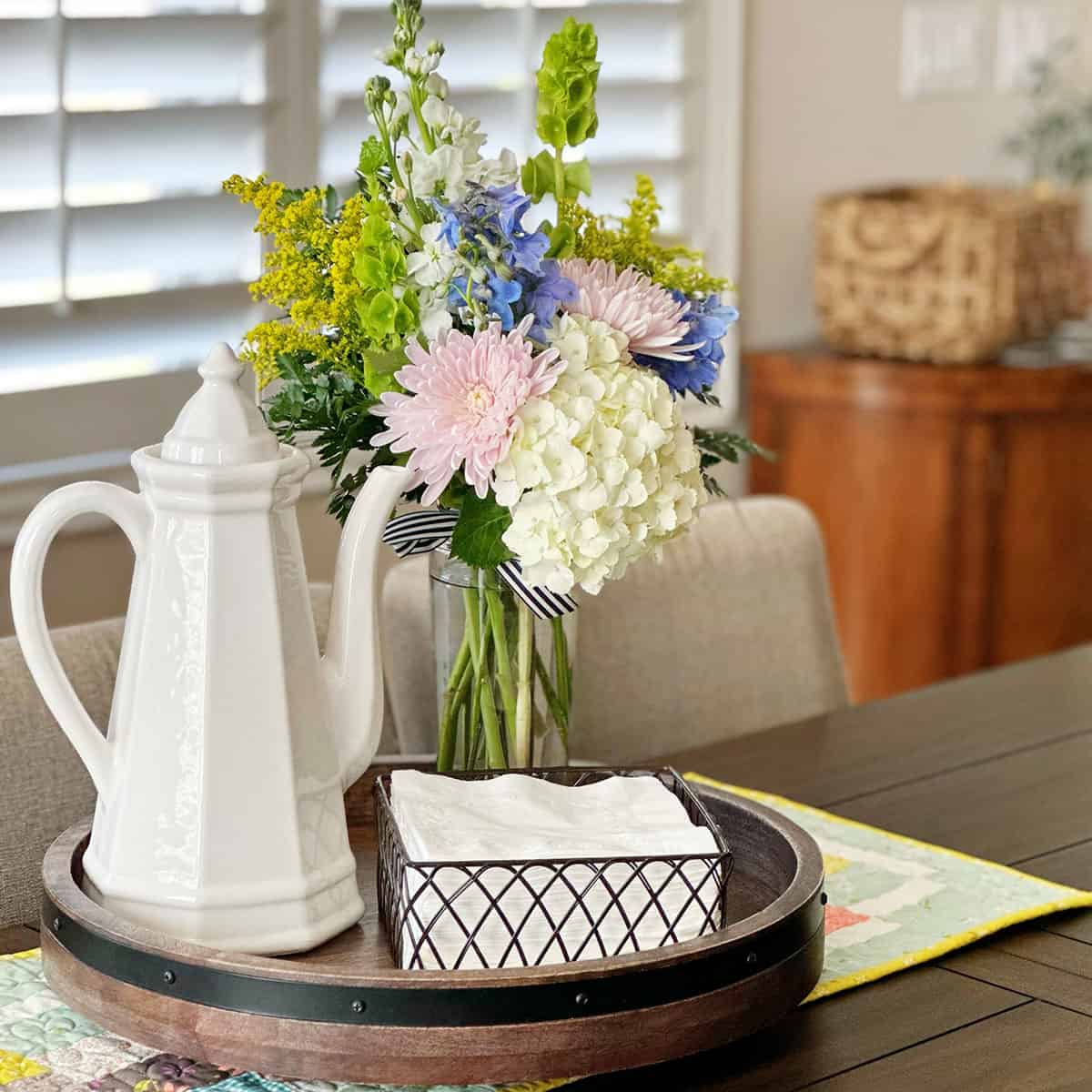 5. At Home
First, I loved this blog post about creating space from the perspective of two quilters–with the arrival of spring I've been thinking about these very same things! I just got these glass food prep and storage bowls and love them (I'm trying to slowly replace a lot of the plastic in the kitchen). And I recently purchased these sponges and love them so much–they work wonderfully and make me smile every time I pick one up! Finally, I just started this book on home-keeping after hearing many great reviews–will update you soon!
6. Organization + Productivity
If you struggle from occasionally (or frequently) taking on more than you can handle, you'll appreciate this article and podcast. And here are three simple rules for keeping your kitchen organized. Finally, while I love making lists and getting things accomplished, these thoughts really resonate with me.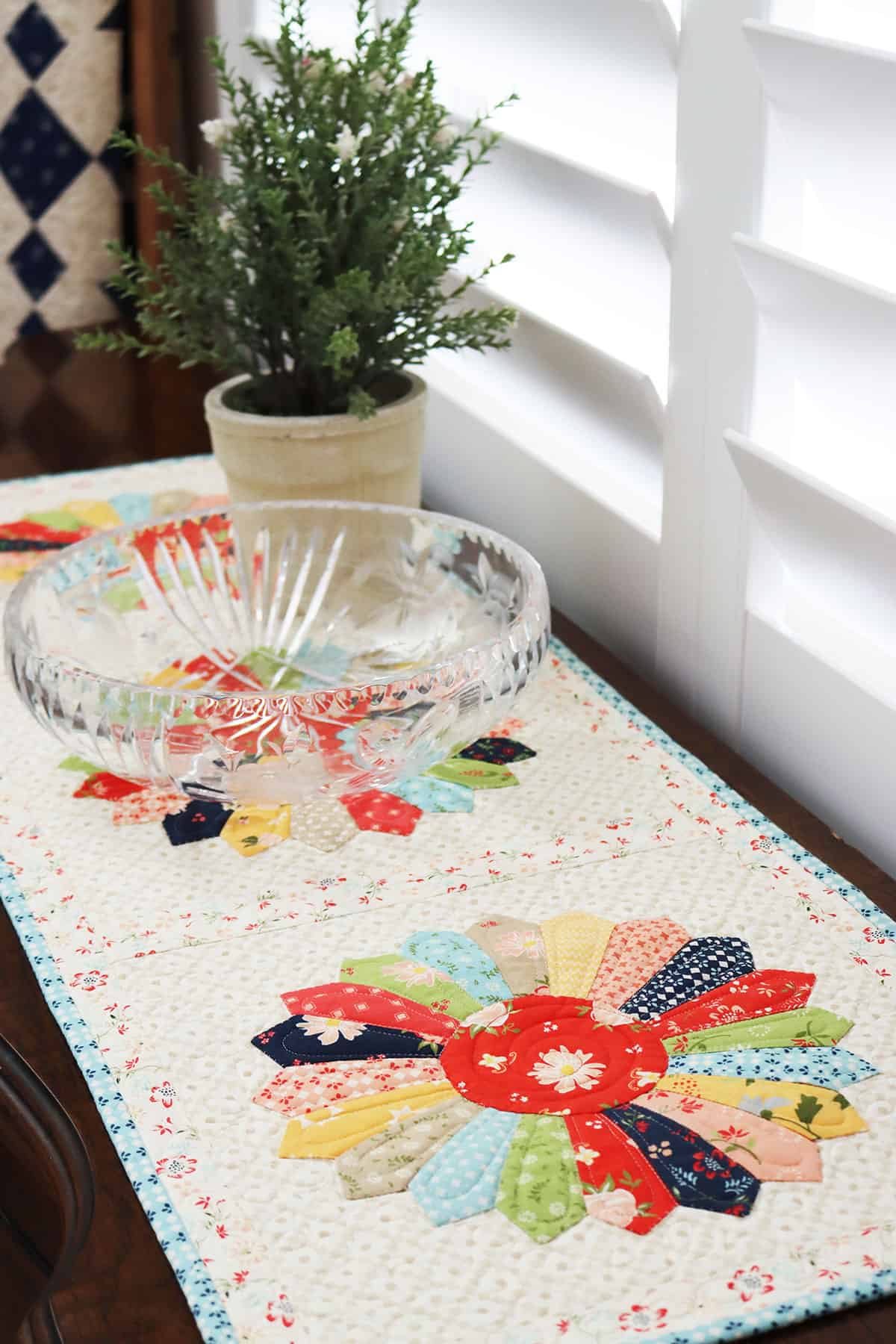 7. Recently on the Blog
Below you'll find links from earlier this week on the blog:
Thanks so much for stopping by to read the Saturday Seven 282: Lifestyle & More for Quilters post. If you are looking for more similar inspiration, you can find all of the previous posts in this series here.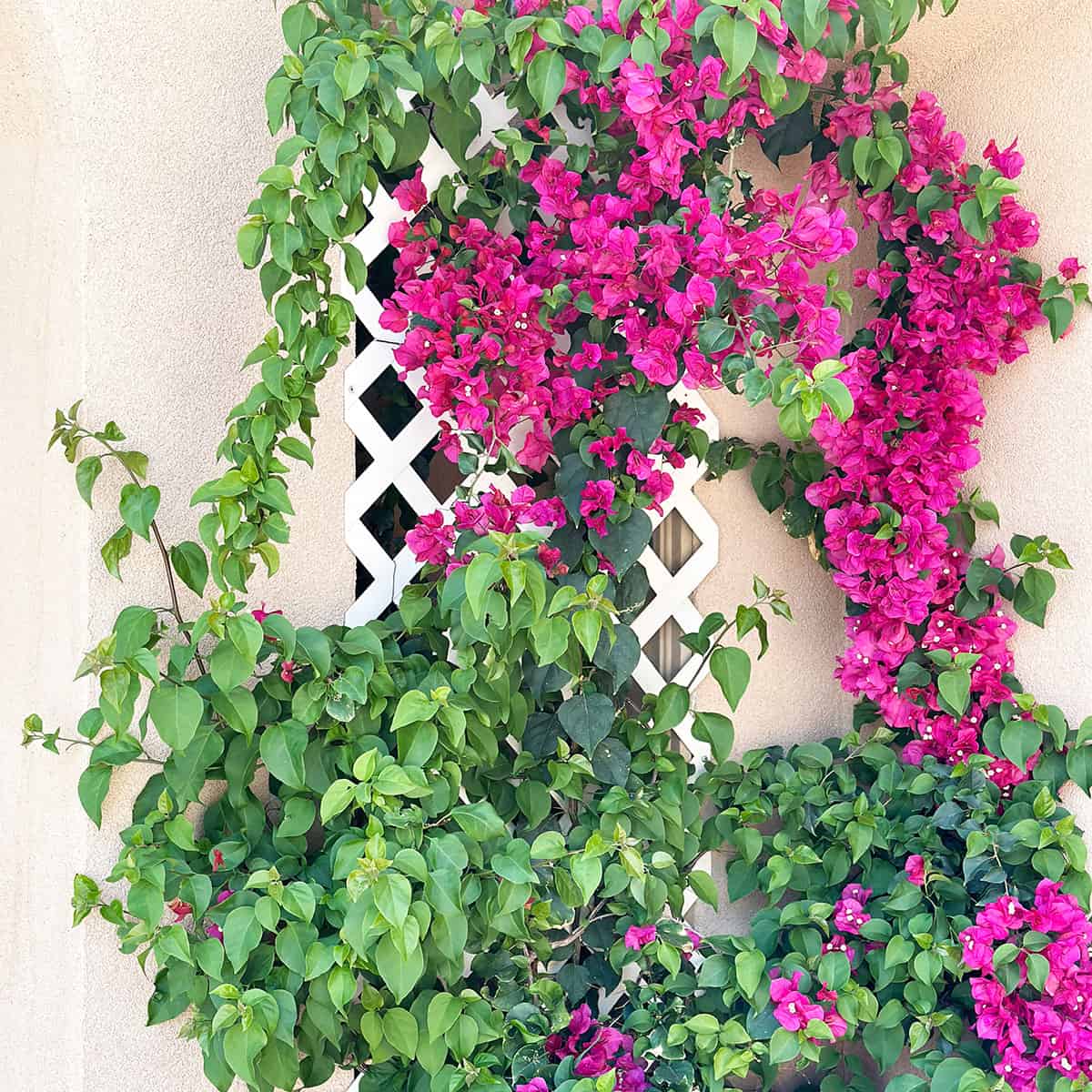 Happy quilting!