Hello, friends and happy Monday! I hope your weekend was a good one and that you are ready for a terrific new week. I can't believe we will arrive at the mid-point of this month in just a few days. Time seems to be flying this fall! Today I'm sharing 8 Layer Cake Quilt Patterns (+ more) that I enjoy making. Several of them I've made several times, in fact!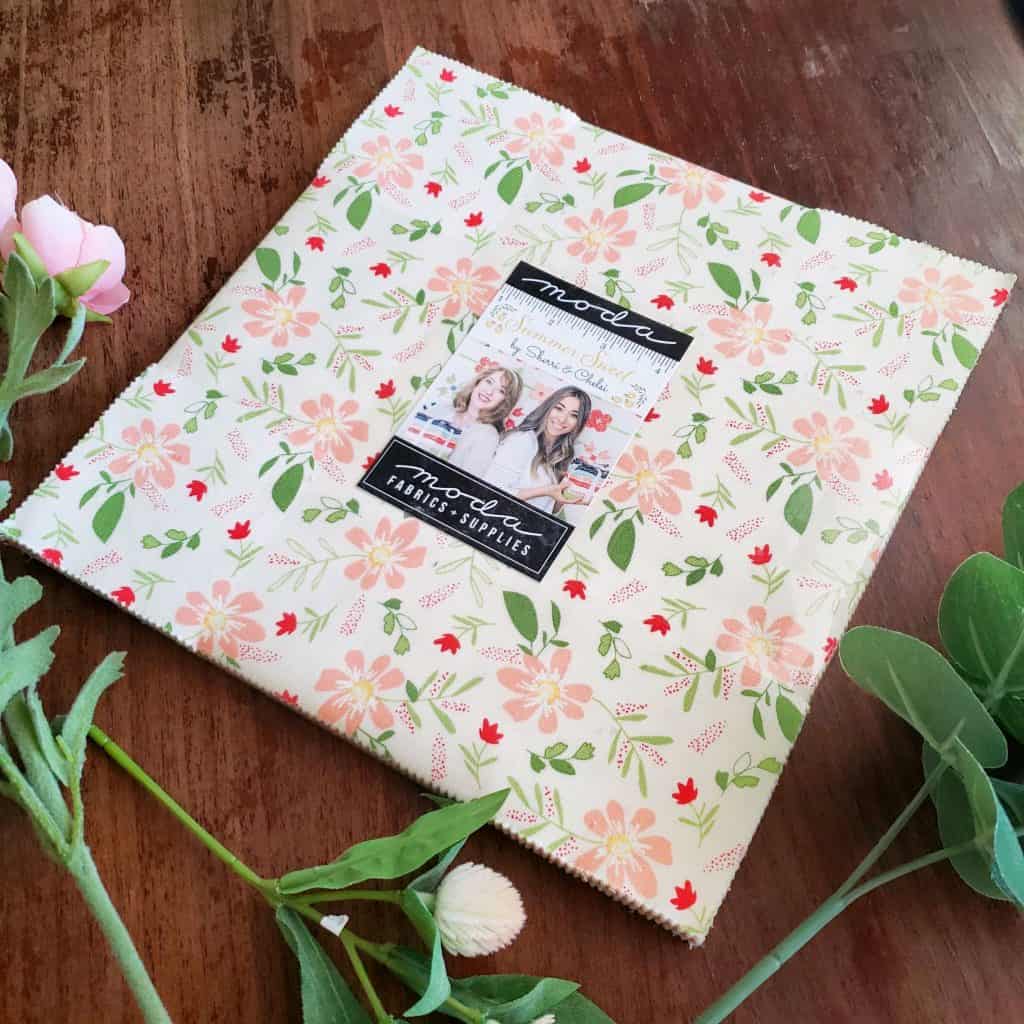 Layer Cake Quilt Patterns
Layer Cakes are packages of 42 squares 10″ x 10″ from Moda fabrics. While some of the fabrics may be repeats, the Layer Cake features at least one print square from each design in the group. I love that the pre-cut squares actually lend themselves to a lot of time saved with cutting. Of course, you can just sew Layer Cake squares together in a grid for a fast and fun quilt (which I've done several times). But here are some additional options with the versatile 10″ squares in Layer Cakes.
Layer Cake Quilt Patterns Video
Watch my Layer Cake Quilts video above, or go here to watch it on my YouTube channel.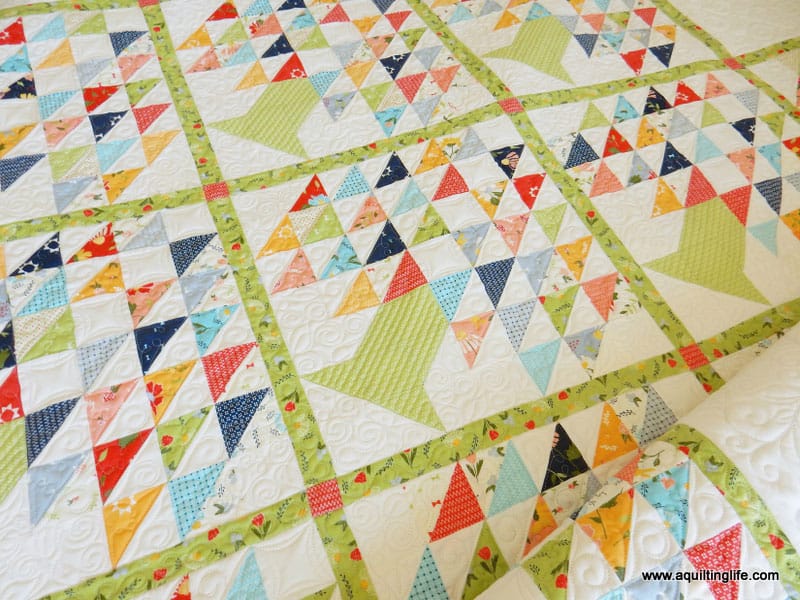 Family Tree
Family Tree is a pattern I designed with our Clover Hollow collection a few years ago. You can use Cake Mix #3 with the pattern to save even more time on the half-square triangles, or you can use traditional piecing. Whichever method you use, this is a really fun Layer Cake quilt pattern. Get the Family Tree pattern here.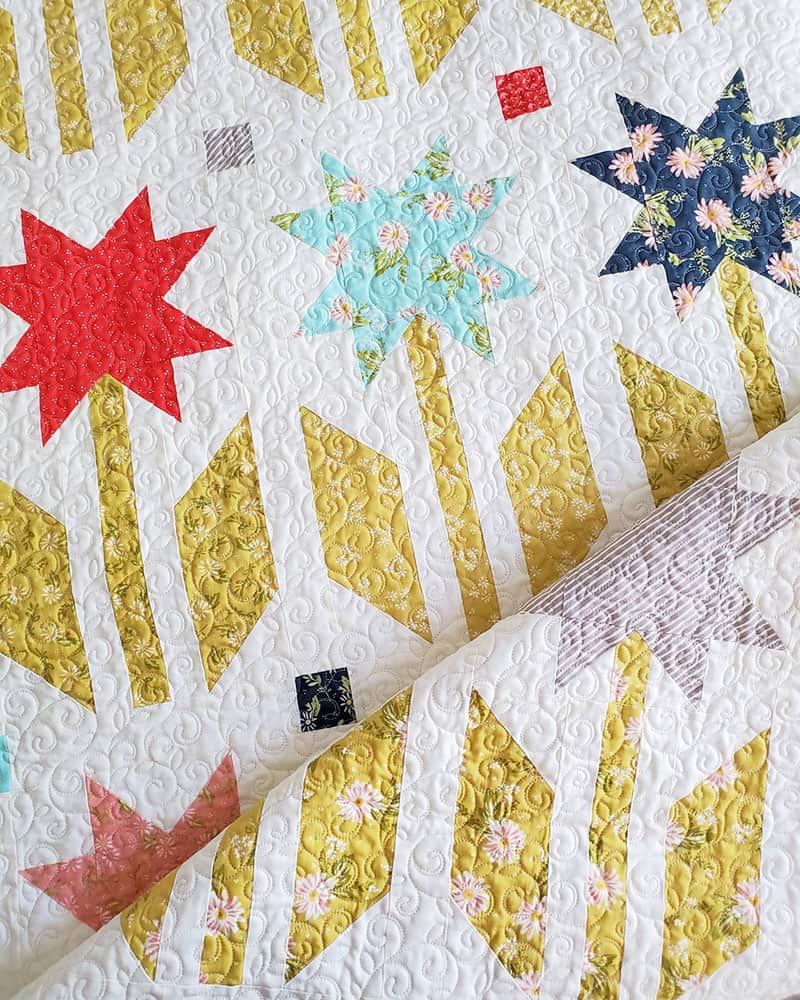 Botanical Garden
Botanical Garden is a new Layer Cake pattern by my daughter Chelsi. I actually pieced this quilt for her late this summer to give her a little helps since she was going in about a million directions. I absolutely loved making this quilt. You will need additional yardage to make the stems and leaves along with background and border fabric. Find the Botanical Garden pattern here.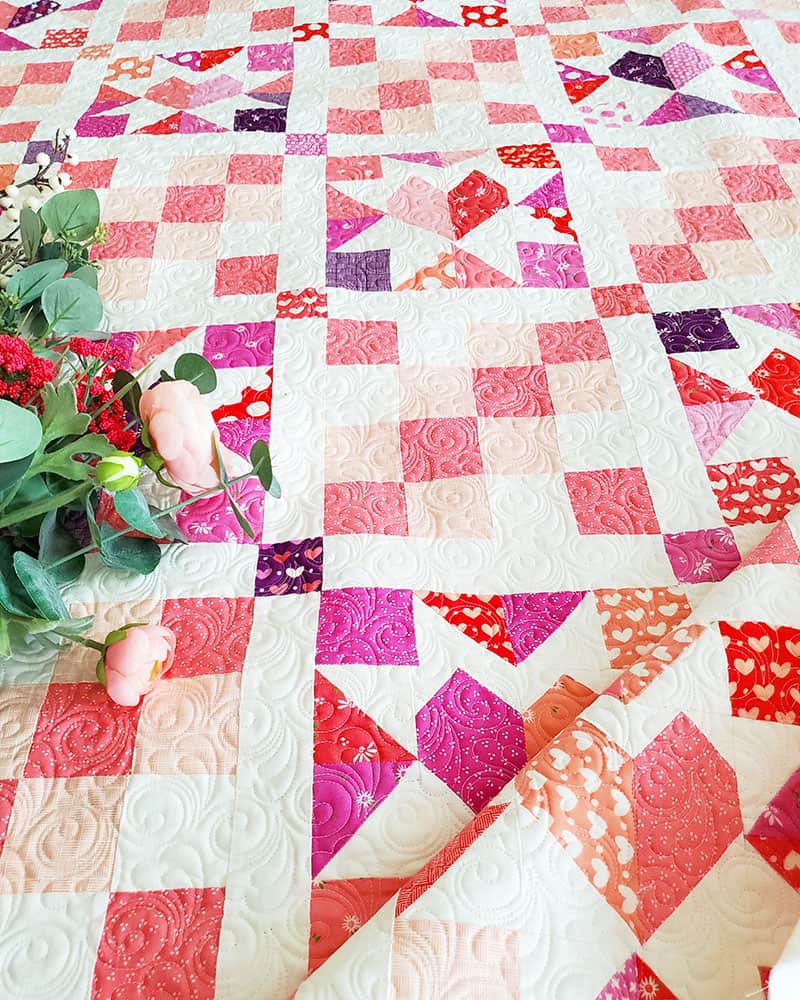 Good Hearted
The Good Hearted quilt is a fun design by using our Sincerely Yours fabric collection and finishes at approximately 50″ x 60″. Make the scrappy heart blocks using your layer cake, and tie it all together with the alternating chain blocks. Find the Good Hearted pattern in paper and PDF here.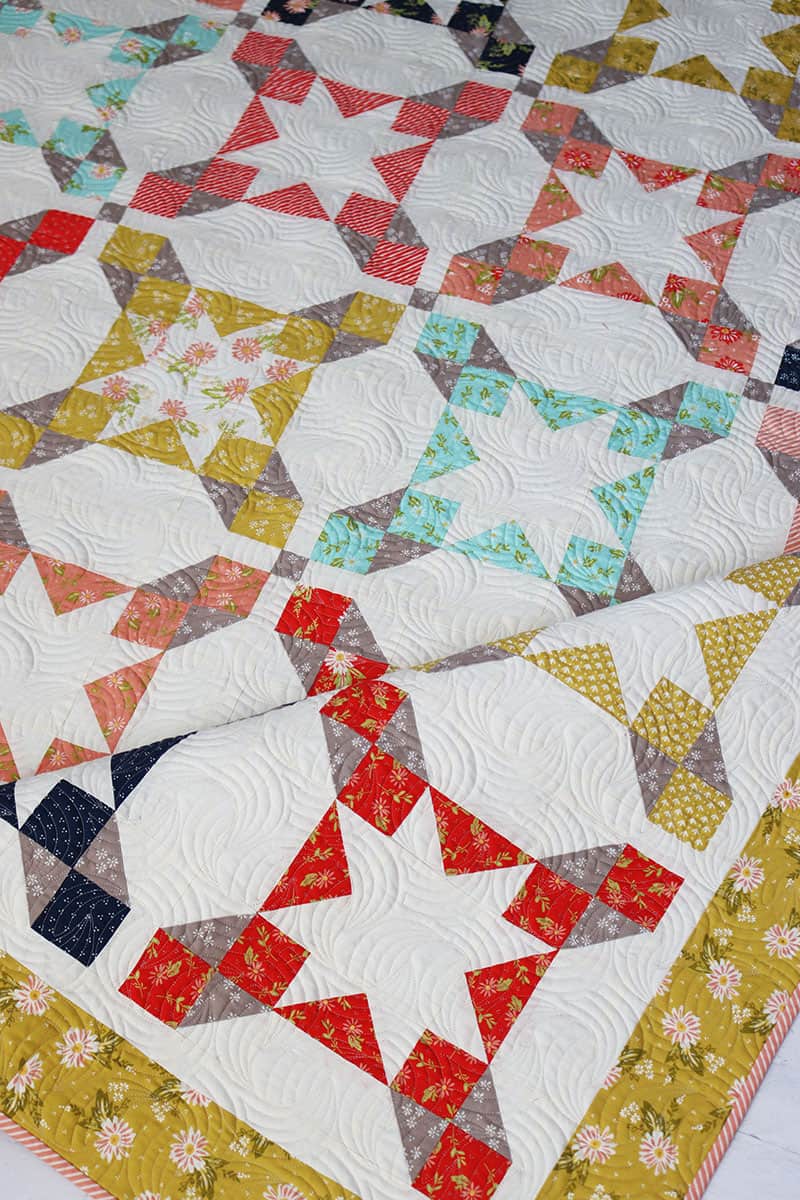 Seaside
I also recently made my new Seaside pattern with a Layer Cake of our Happy Days collection. Along with the Layer Cake you'll need to get some additional yardage of a contrast fabric that will work with your fabrics. I chose the grey small floral and loved how this one turned out. Find the Seaside pattern here.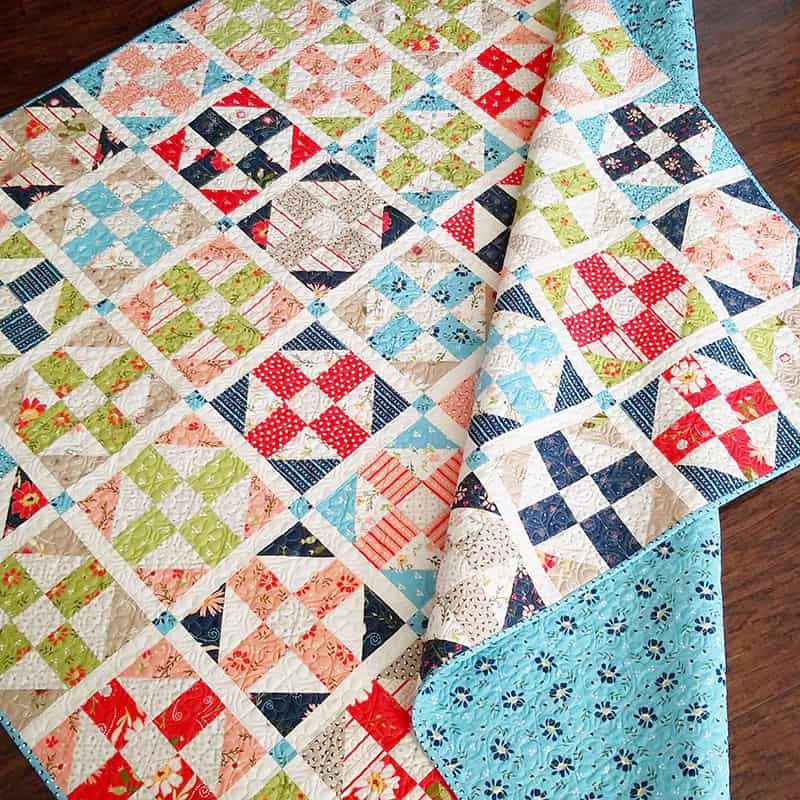 Pathways
My Pathways quilt uses a Layer Cake and a Jelly Roll for a fun and fast quilt. This version is made with our Walkabout fabrics from a couple of years ago. Get the Pathways quilt pattern here.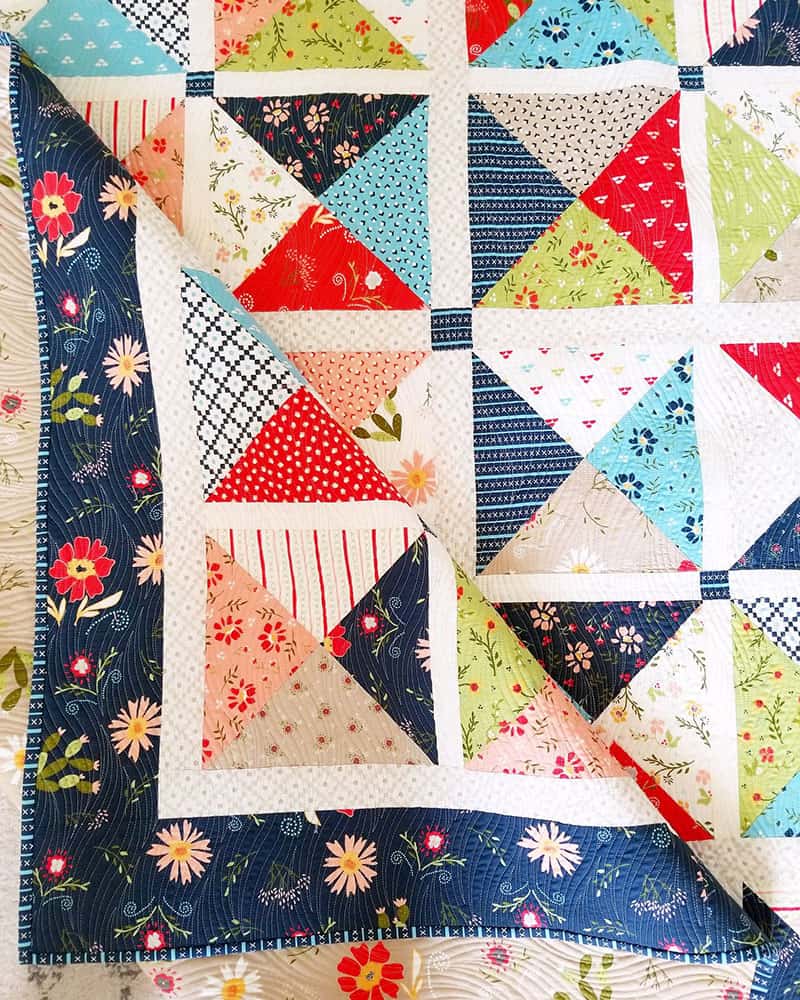 Sea Glass
Also in Walkabout fabrics is my Sea Glass Layer Cake quilt. This pattern includes the quilt in two sizes along with a mini quilt version using a charm pack. Find the Sea Glass pattern here.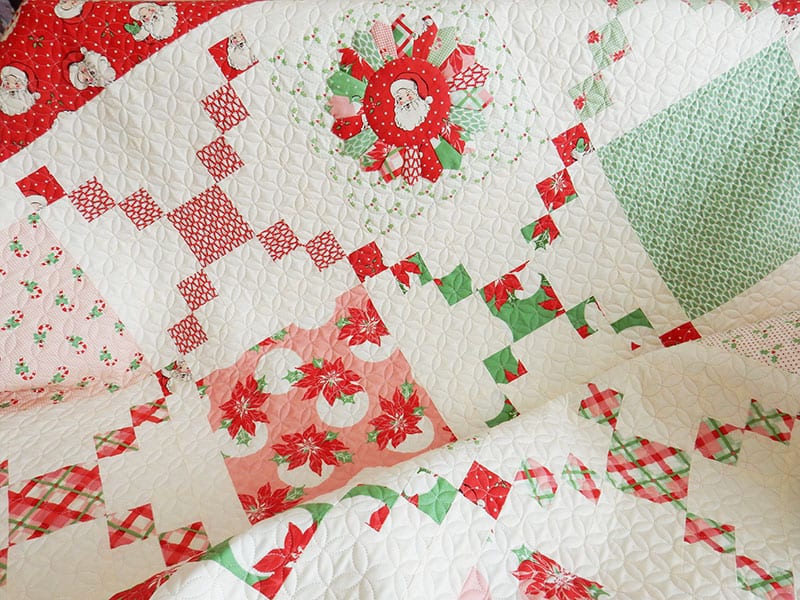 Pot Luck
My original Pot Luck quilt was made with a Sweetwater collection, but a couple of Christmases ago I decided to make a Christmas version with the Swell Christmas collection. This is now a favorite holiday quilt, but it also looks terrific in any collection. Get the Pot Luck quilt pattern here.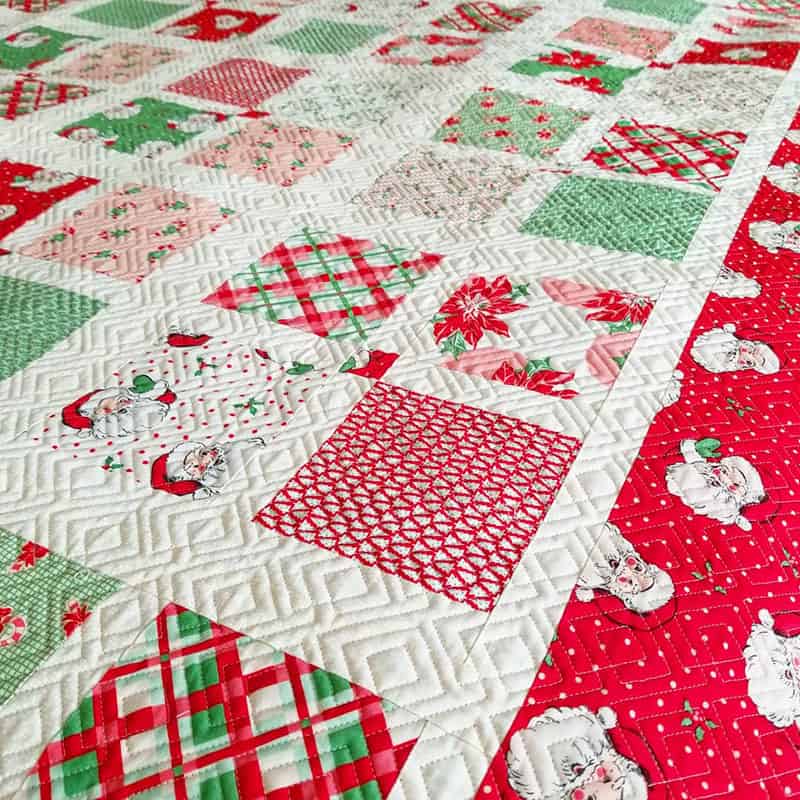 Four Square
My Four Square quilt pattern is perfect for beginners looking for a first project or for intermediate or advanced quilters looking for something fun to sew. There is a simple construction technique that eliminates the need to match many seams and also makes a built in sashing and inner border. Find the Four Square quilt pattern here.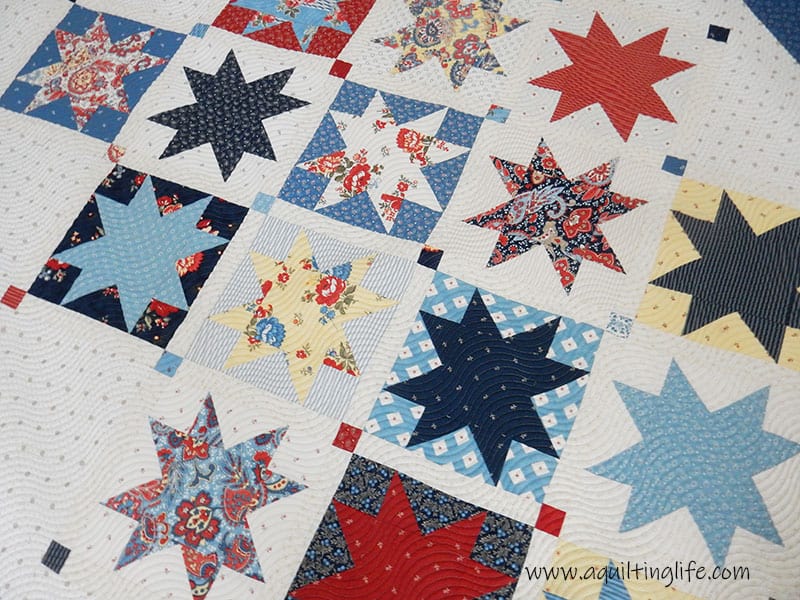 Hometown
Finally, one of my favorite Layer Cake Quilt patterns is this fun star design quilt. I've also made this quilt in Christmas fabrics and think it is another design that looks great in any collection. You can get the Hometown quilt pattern here.
More Tips for Sewing with Layer Cakes
Finally, here are some additional links you'll find helpful for sewing with Layer Cakes:
If I left out one of your favorite Layer Cake patterns, I'd love to hear about it…just leave a comment in the comment section below.
Happy quilting, and thanks so much for stopping by!