Hello, friends! Today I'm sharing my Quilt Works in Progress April 2023. I have a lot of finishes to share today including my Sewcialites 2 quilt and a friend's version of my Home Sweet Home pattern made with a variety of our fabrics. Today's post also features a video show and tell of these projects.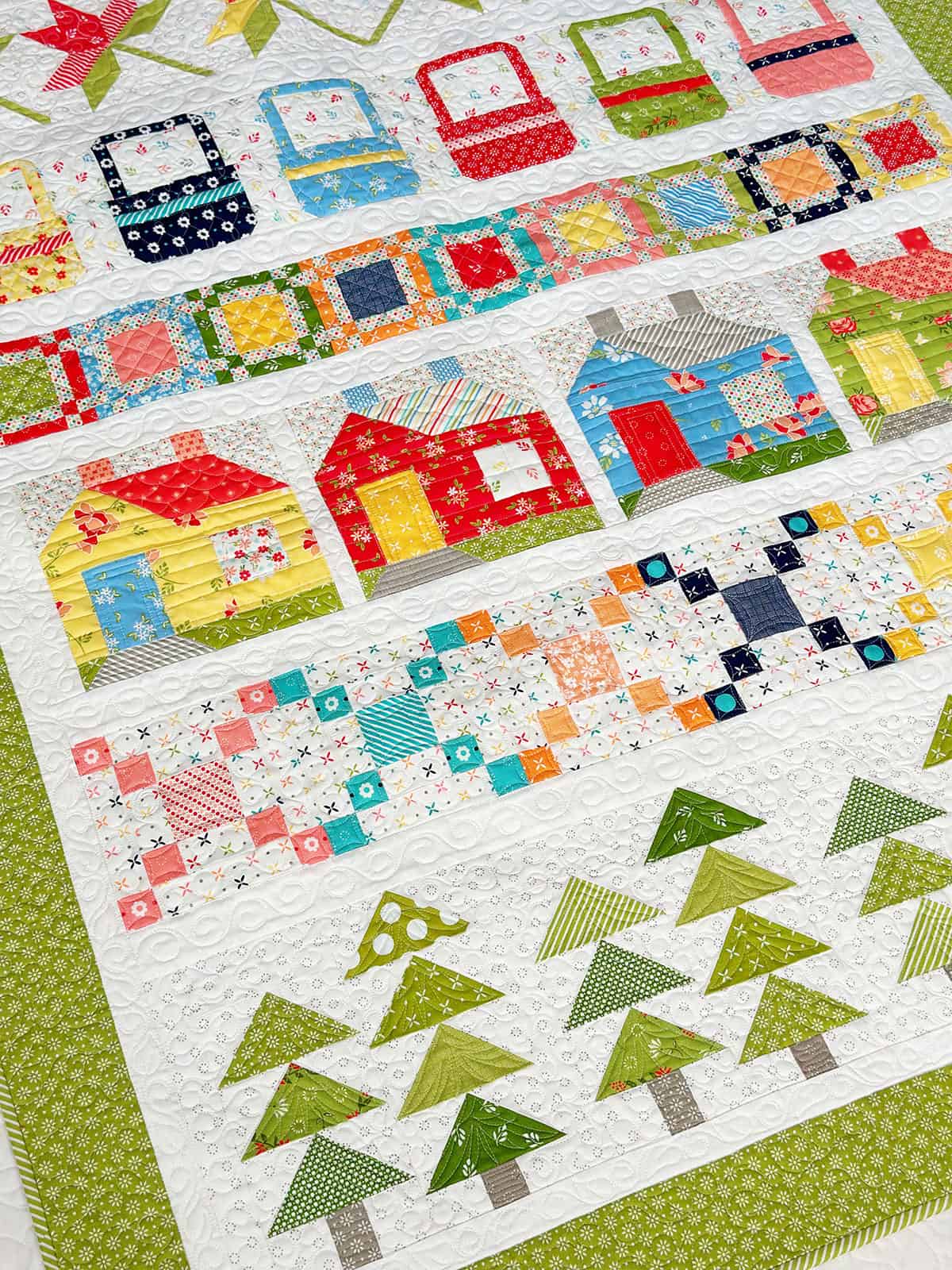 Quilt Works in Progress April 2023
March and Early April Finishes
I've been getting a lot of things finished up in my sewing room, and it feels great! I've made lots of bags over the past several weeks–you can see those projects and find more details on this post. I also finished up a couple of really old works in progress–two stitchery designs that I started many years ago (see a picture of both of them later in this post). In addition, I finished my Sewcialites 2 quilt that I've been working on for several months and will share more details on that tomorrow.
And finally, I've been completing the binding on the Home Sweet Home quilt pictured above made by Nancy Lane who took a class from me in March for this pattern. She mixed fabrics from several of our collections–primarily Emma and Simply Delightful–for her beautiful version. I'm definitely going to have to make my own happy version of this pattern now, inspired by her quilt! (Be sure to watch today's video to see each row up close).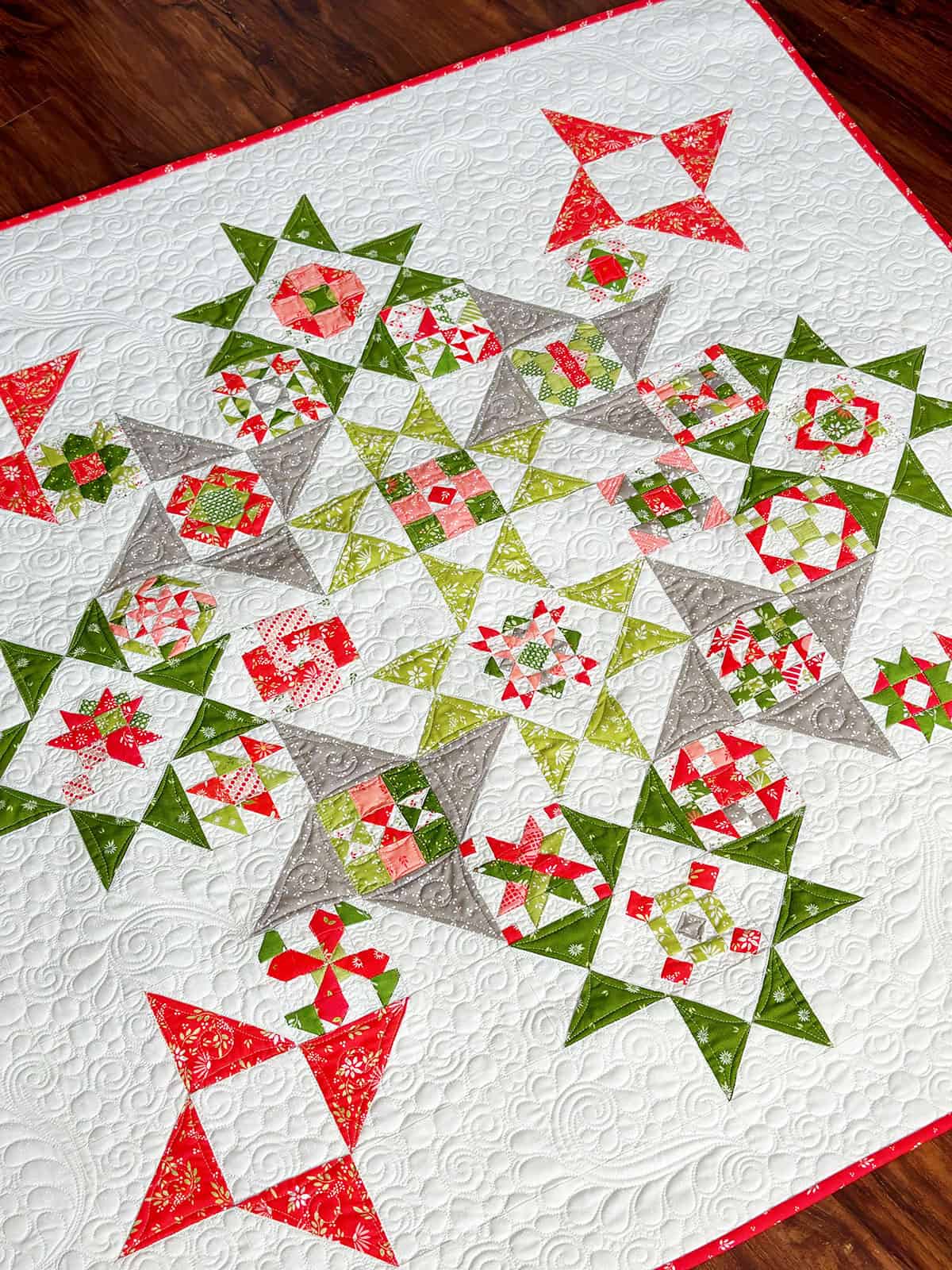 April Works in Progress Video
Watch this month's works in progress video on our YouTube channel. We show the quilts and projects up close in the video so you can see the beautiful quilting and the quilt and block details.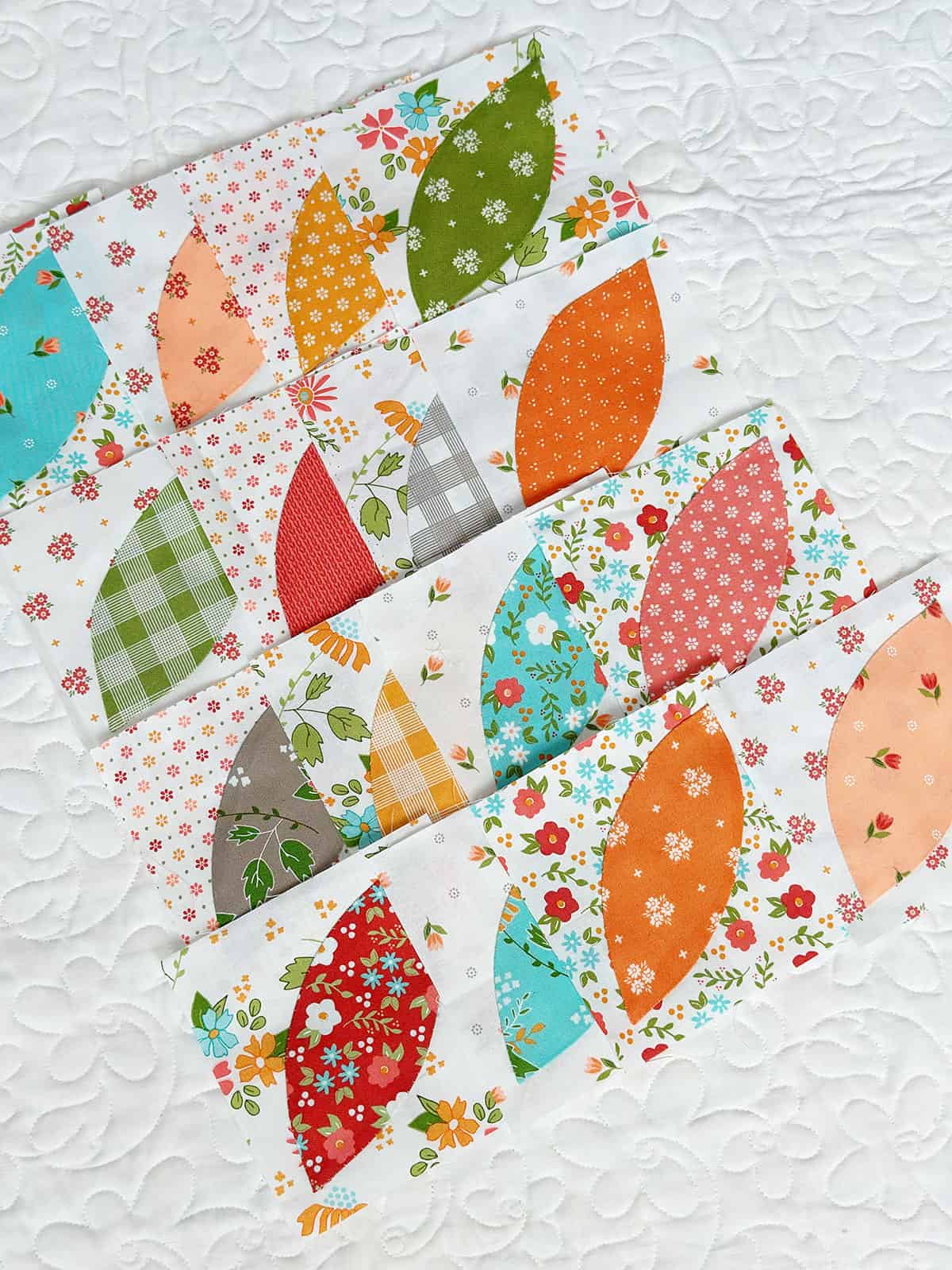 Working on Now
I'm currently working on finishing my Fat Quarter Shop Bountiful Charity Quilt Along quilt with our Bountiful Blooms fabrics. You can see my first set of blocks on today's video. I'm also finishing up a project with the orange peel blocks shown above. I'll have that project and tutorial video here on the blog next Thursday.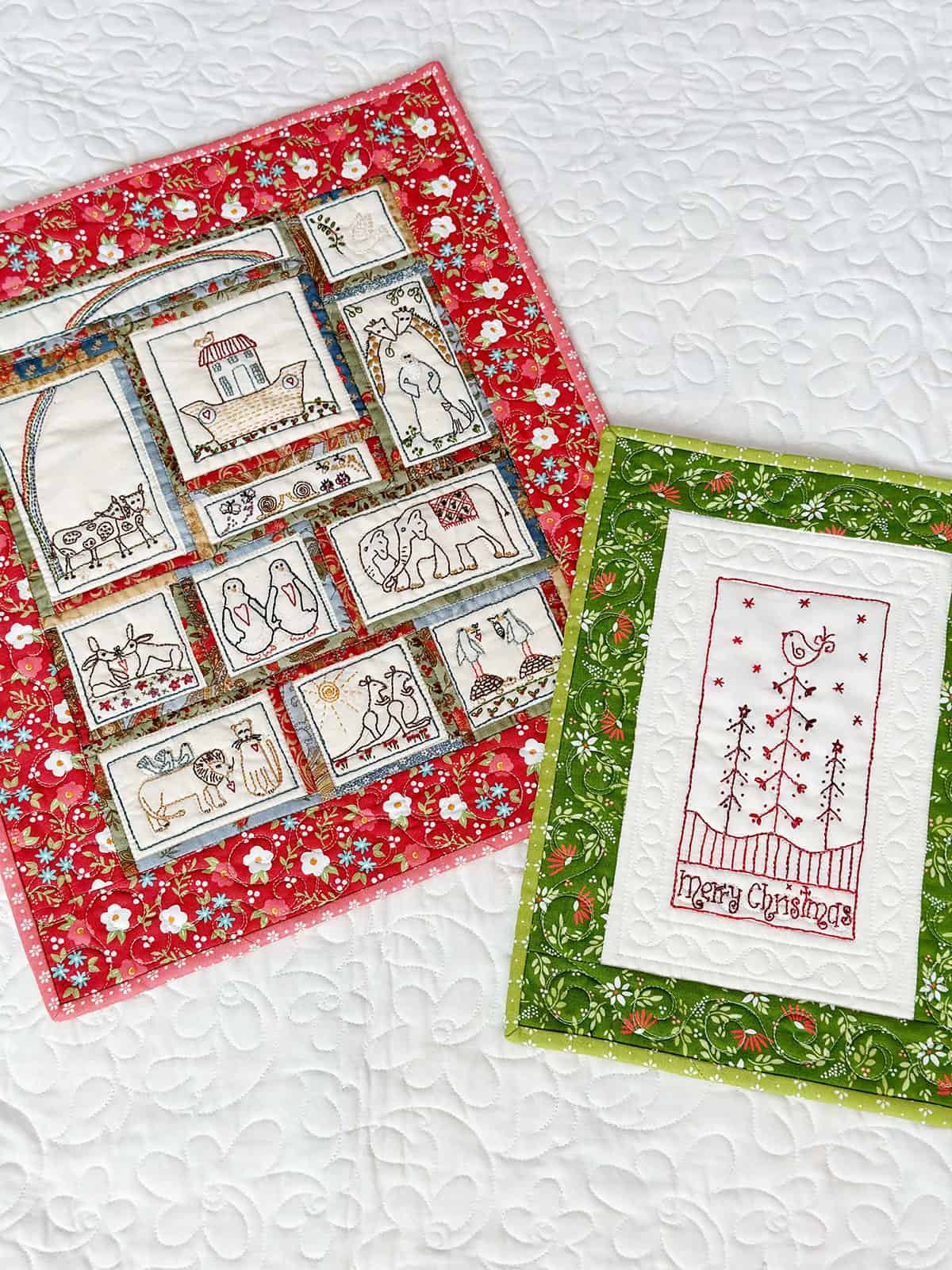 Coming Soon
We will shortly be receiving sample yardage for an upcoming fabric collection, and I'll be sewing quilt samples for my new designs with that group during May and June. (I can hardly wait for that to arrive). In the meantime, I'm trying to work on some older works in progress, so you'll be seeing some of those projects in upcoming posts.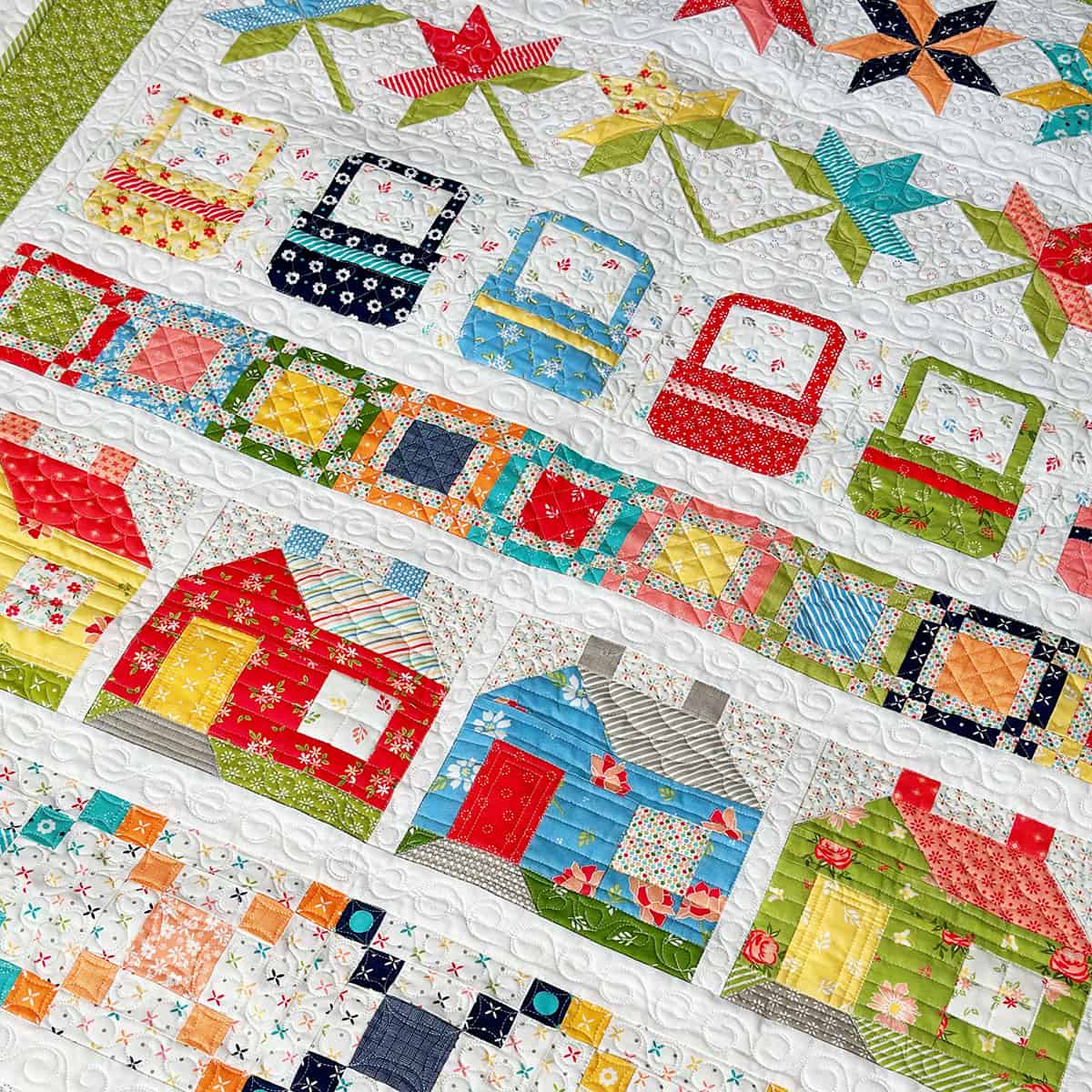 Thanks so much for stopping by for my Quilt Works in Progress April 2023 post. If you want to find the earlier posts in this category, you will find them here. Happy quilting!