Hello, friends! Today I'm sharing all of the details for the Sewcialites 2 Finishing Instructions. If you watched my works in progress video yesterday you got a look at my finished quilt, but today I have all of the photos and details for you here! I don't know how it is for you when you finish a long-term project, but for me it's always a little bittersweet when I finish a quilt like this one. The journey for this one has been a lot of fun–and good for me to work on so many very small blocks.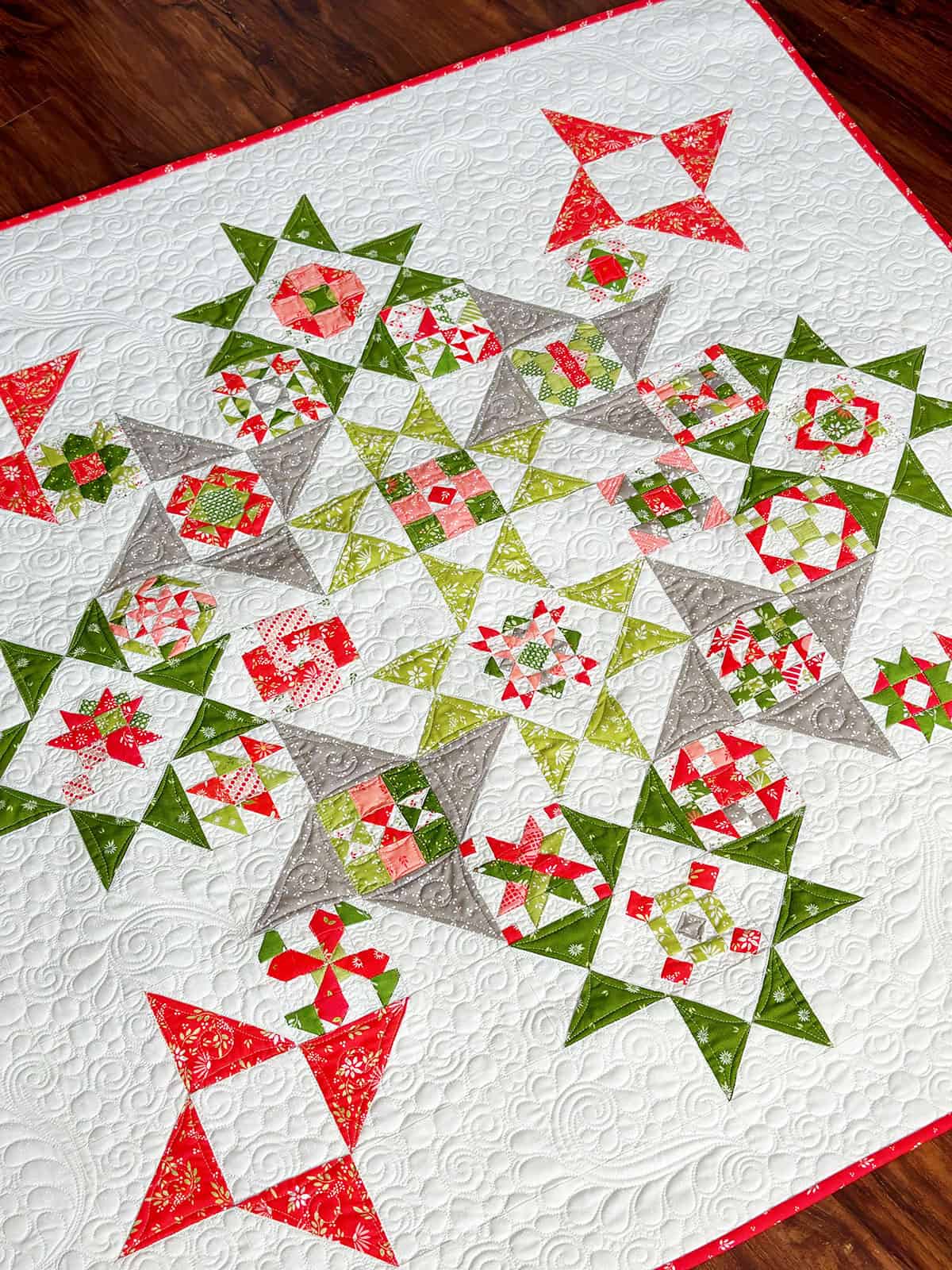 Sewcialites 2 Finishing + My Quilt
Finishing Details
Along the way I have previously shared details on each block here on the blog. Fabrics for my blocks came primarily from our Favorite Things collection, but I did also use some from Emma, Simply Delightful, and a couple of earlier groups. Specifics are listed below: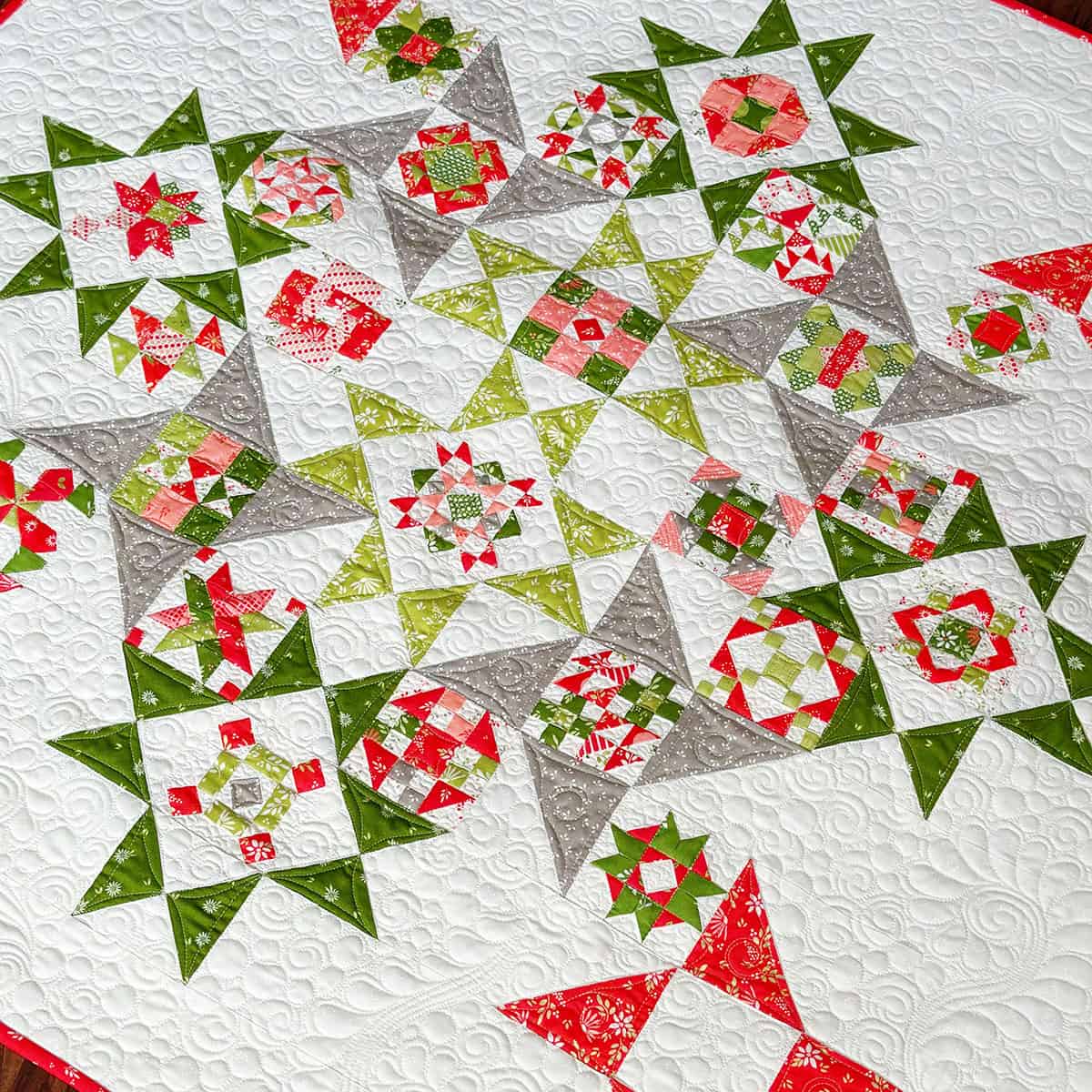 Coming Next Friday
Over the next couple of weeks my Friday posts will share details on another Fat Quarter Shop sew along currently taking place, the Bountiful Charity Quilt Along (you can find all of the current pattern releases here). Next Friday I'll be back with an update on my Bountiful blocks from release one and release two. And then the following Friday the Bountiful release three will be available and I'll be able to share those blocks with you. I'm actually just about ready to put that quilt together and am so happy I decided to sew along.
Thanks so much for following along with me on this Sewcialites 2 quilt journey.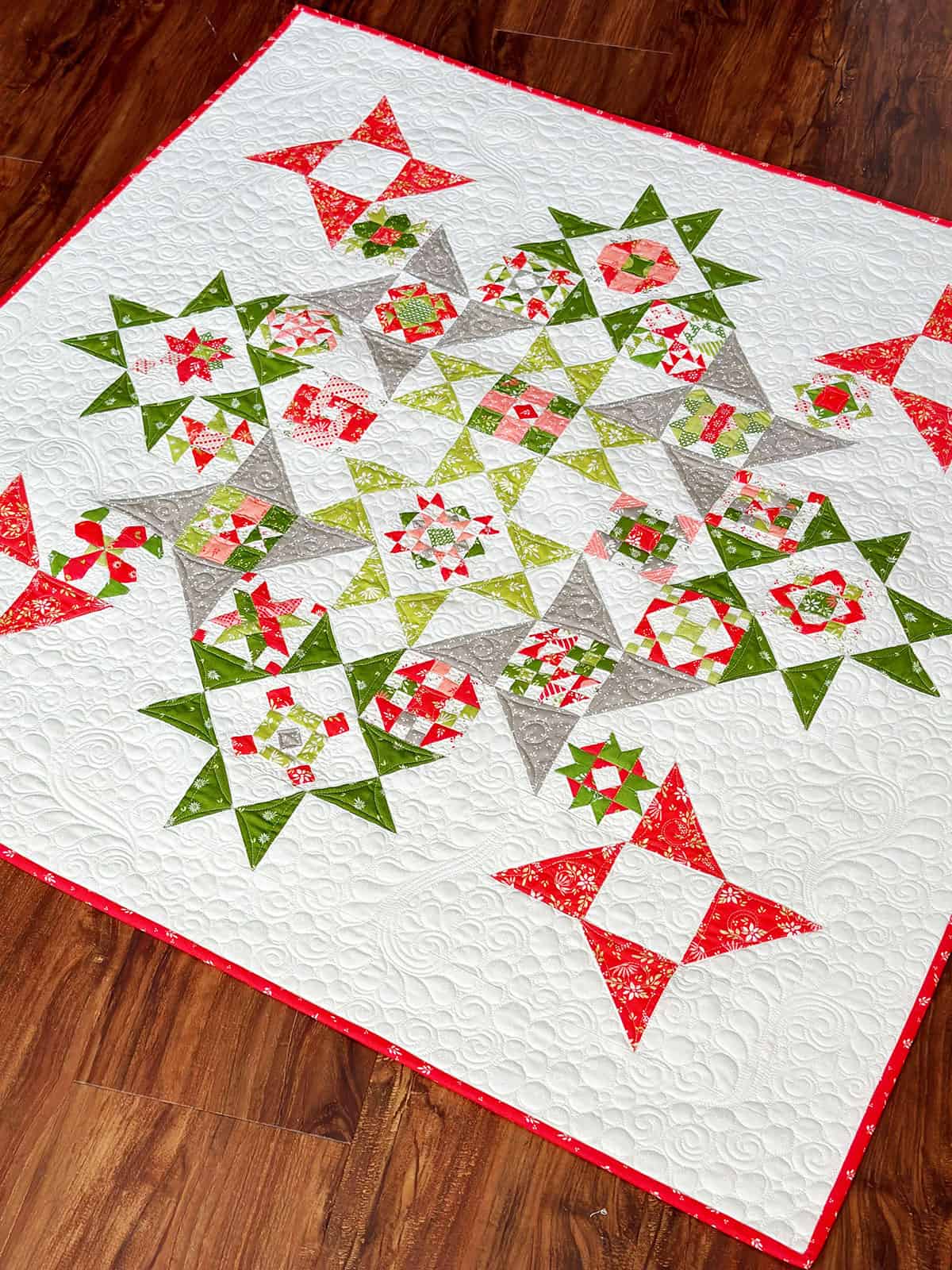 Happy quilting!