Hello, friends, and Happy Saturday! Today I'm sharing the Saturday Seven 281: Lifestyle & More for Quilters with links to inspiration for quilters in a variety of categories for your creative and home life. I'm looking forward to some sewing time and hopefully some outdoor time enjoying our (finally) spring weather before the heat sets in!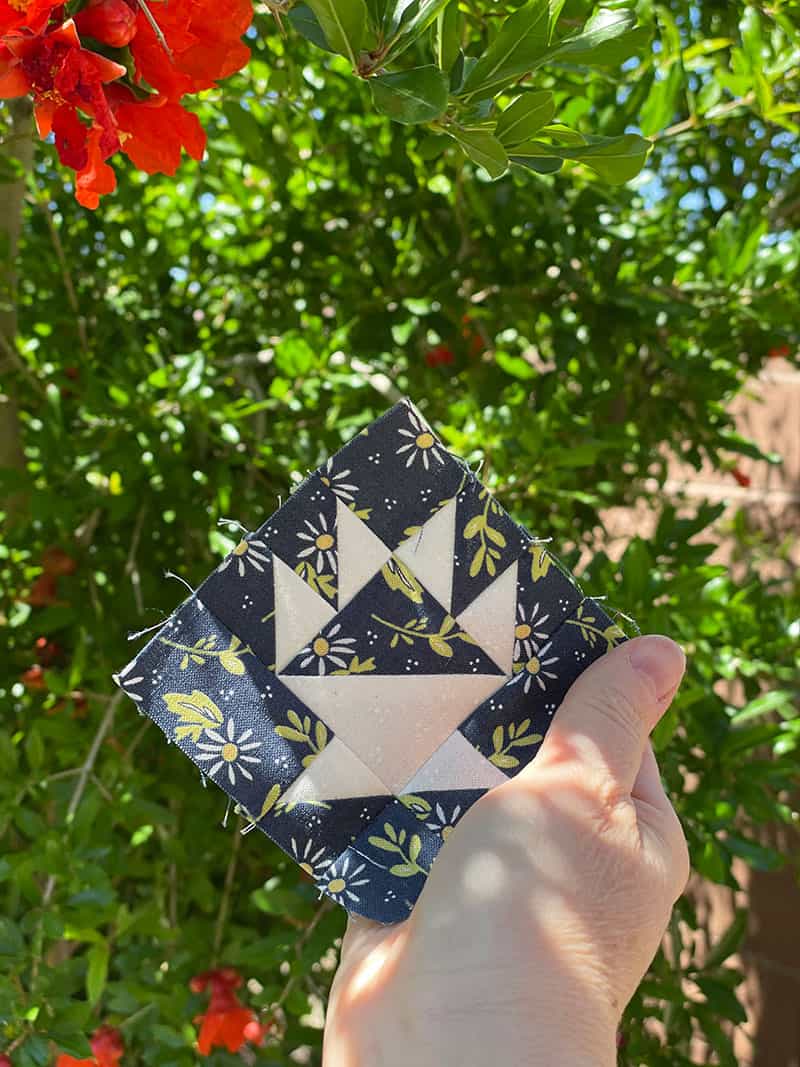 Saturday Seven 281: Lifestyle & More for Quilters
1. Self-Care
I believe in simplifying things wherever possible for one method of self-care. So today's self-care offerings focus on the term "simplify." First, I love the ways to simplify our self-care shared in "Self-Care Has Become Sport." And I loved this article on Digital Minimalism (Phone Freedom) –less time scrolling is definitely a form of self-care for me. I also found a lot of good ideas in this article detailing a "simplicity audit."
2. Recipes to Try
I really want to try these Easy Chicken Fajitas Bowls soon. And I'm also intrigued by this Dill Pickle Salad. I'm also looking forward to trying this homemade Orange Chicken Sauce. Finally, this Creamy Italian White Bean Skillet Meal also looks amazing.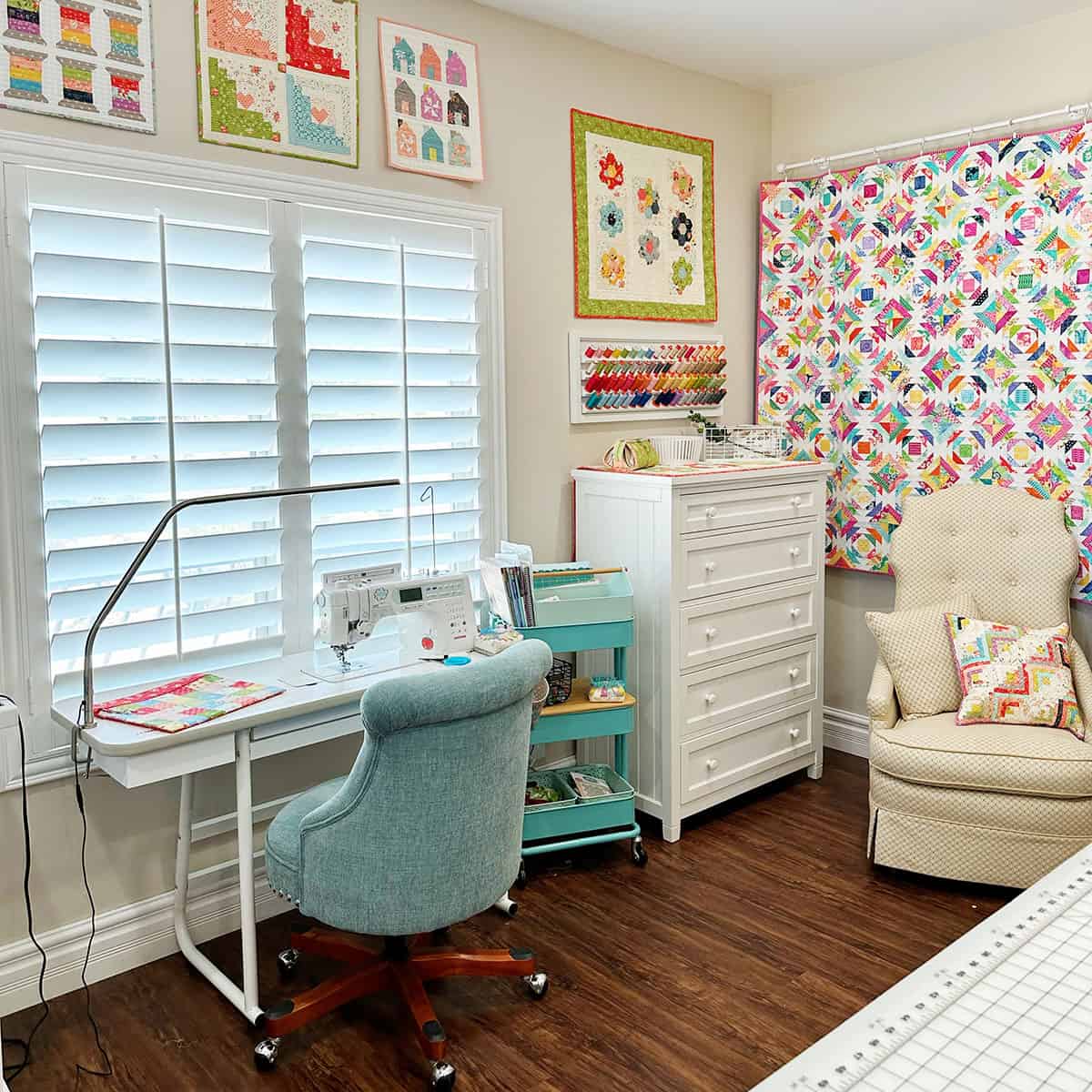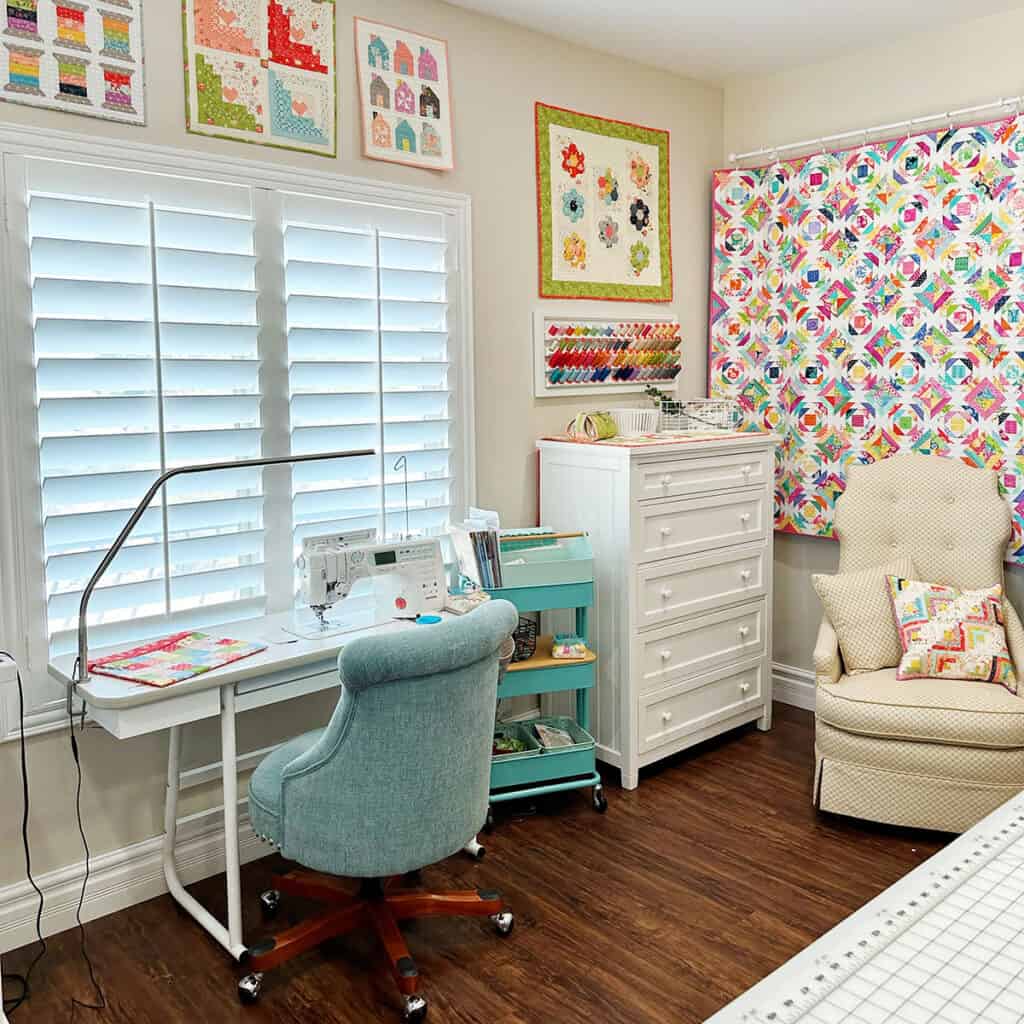 3. Quilt + Sew
Have you heard of the Vintage Kite Quilt Along with Fat Quarter Shop? All of the fun starts tomorrow, and you can make as few or as many blocks as you'd like for your chosen size quilt. (I'm thinking of a pillow top). This favorite vintage block can be made easily with this foundation paper. Find all of the details about the sew along here. Also, stay tuned for a free PDF sewing project coming your way here on Monday!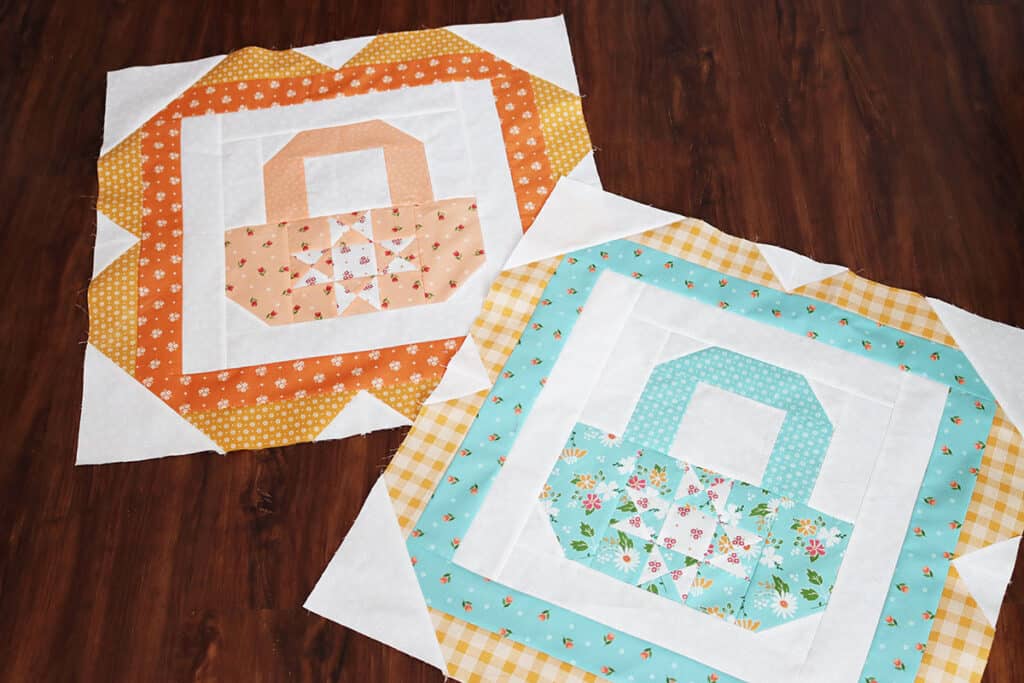 4. Reference: Quilts Set on Point
One frequently asked question I get concerns setting quilt blocks on point. Recently, a reader directed me to this free printable Quick Reference Chart: Setting Triangles and Setting Squares from All People Quilt. Print a copy and keep it in your sewing room. Additionally, I do have a blog post and video tutorial with directions for putting together on point quilts and projects.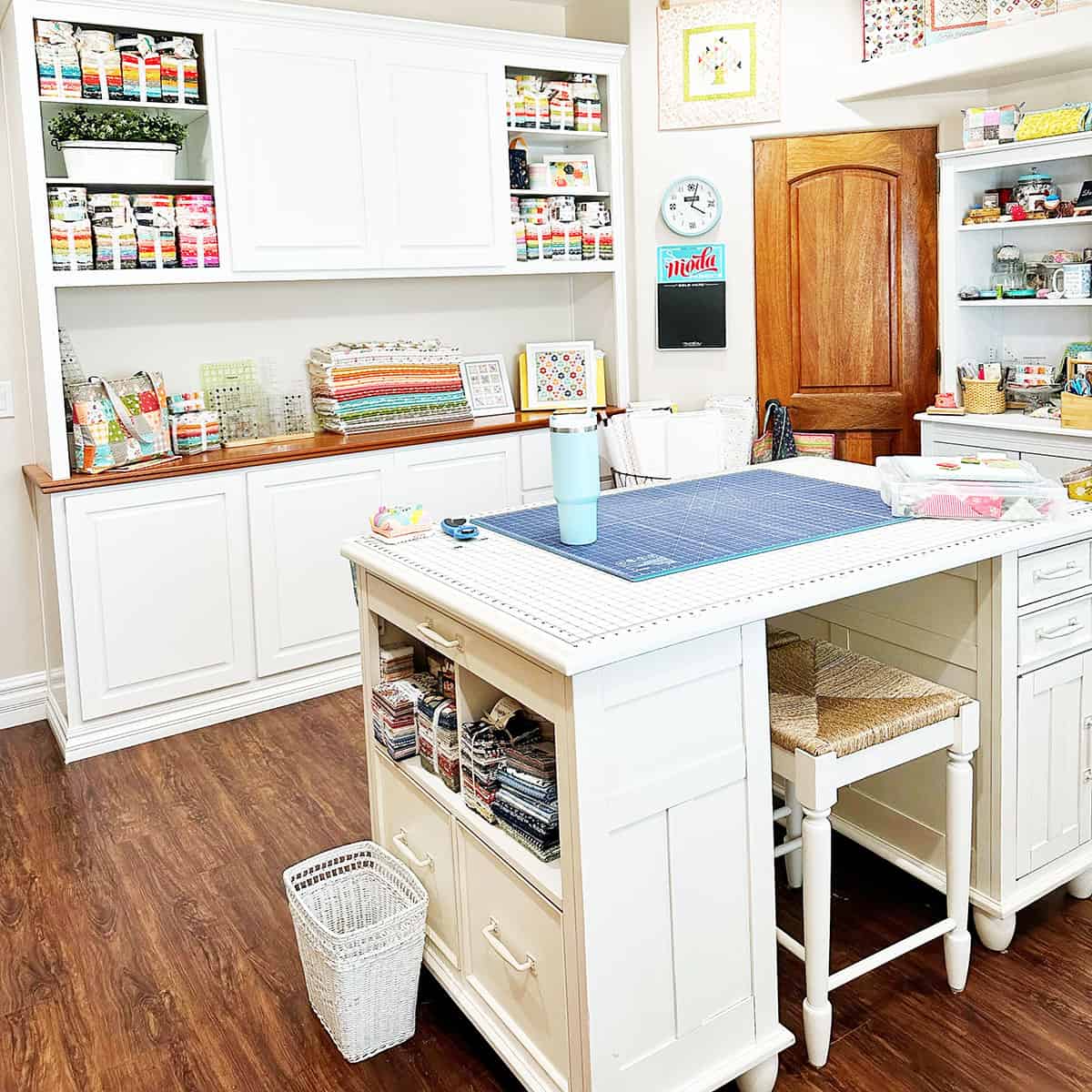 5. Home Decor and Organization
I love the decor in Nancy Myers films–so of course I enjoyed this piece which ranks the kitchens of Nancy Meyers movies. (And I completely agree with the number one choice). I also found this article on "How to Switch Out Seasonal Clothes" very good–I'll be doing this over the next week or so as our summer weather is just around the corner. And find practical advice for making time for decluttering (and spring cleaning) here.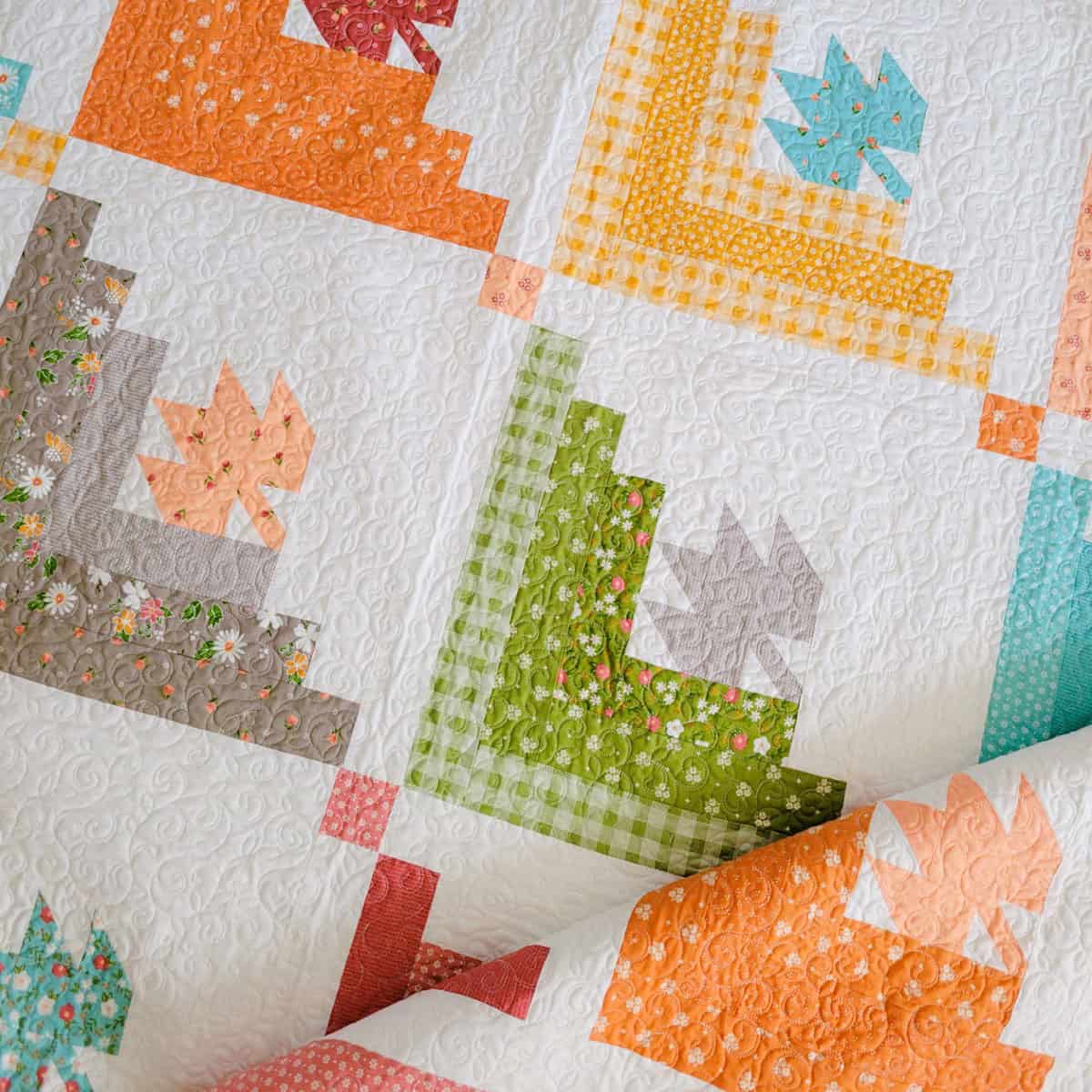 6. Fall at Home Video
Chelsi just shared a new video the other day with her brand-new Fall at Home quilt in our Bountiful Blooms collection. Watch her video above or go here to watch on our YouTube channel. I've also posted about all of her new quilts earlier this week here.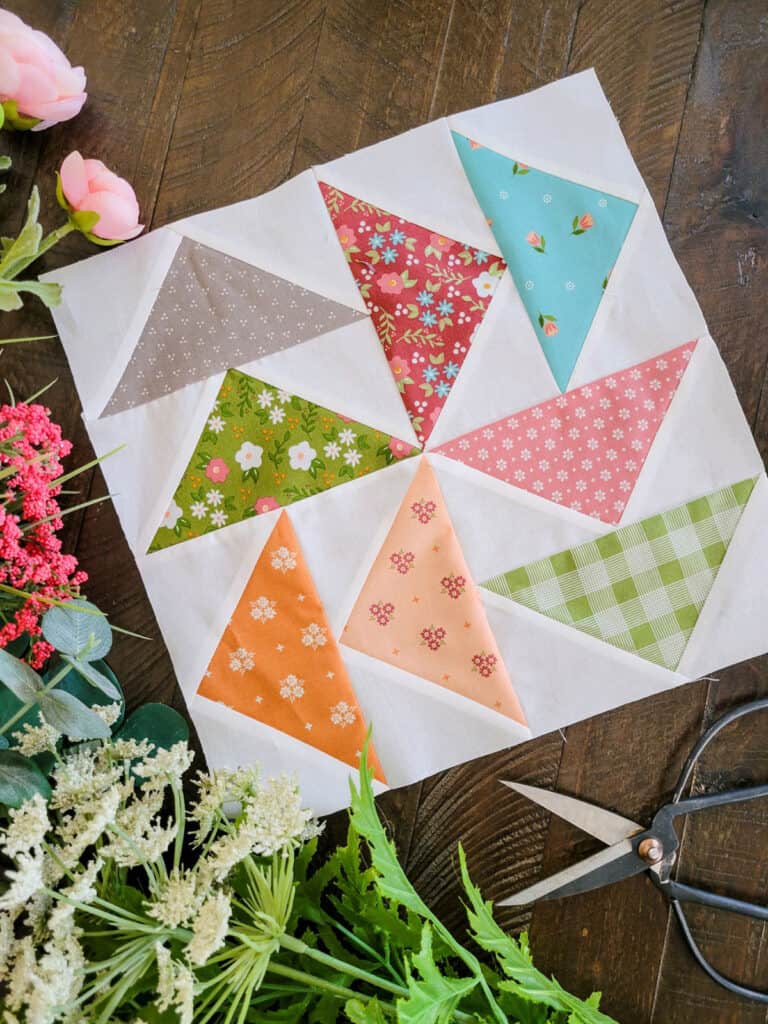 7. Recently on the Blog
Below you'll find posts from earlier this week on the blog:
Thanks so much for stopping by to read the Saturday Seven 281: Lifestyle & More for Quilters post. If you are looking for more similar inspiration, you can find all of the previous posts in this series here.