Hello, friends! Today I'm sharing my Quilt Works in Progress March 2023. There have been a lot of finishes since I posted my February works in progress. Not only was this month very busy, but I also sewed a lot of things in February that I wasn't able to share until this month. I have a video to go along with today's post, too–let's get started!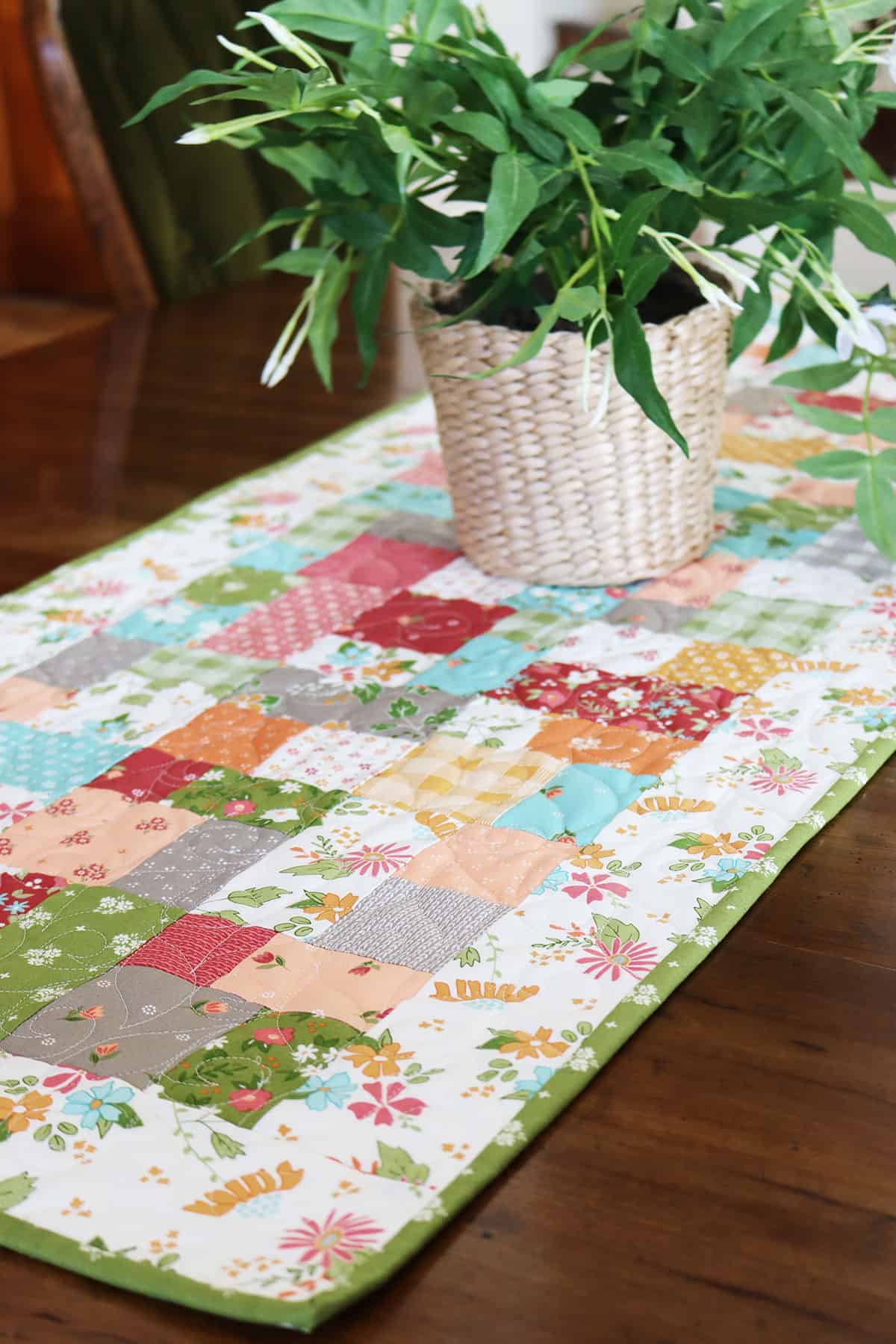 Quilt Works in Progress March 2023
February Finishes
I finished a lot of projects in February, including nearly all of the sewing for our new collection, Bountiful Blooms. (The Bountiful Blooms collection will be available in stores in September 2023). The new quilts each have their own posts listed below.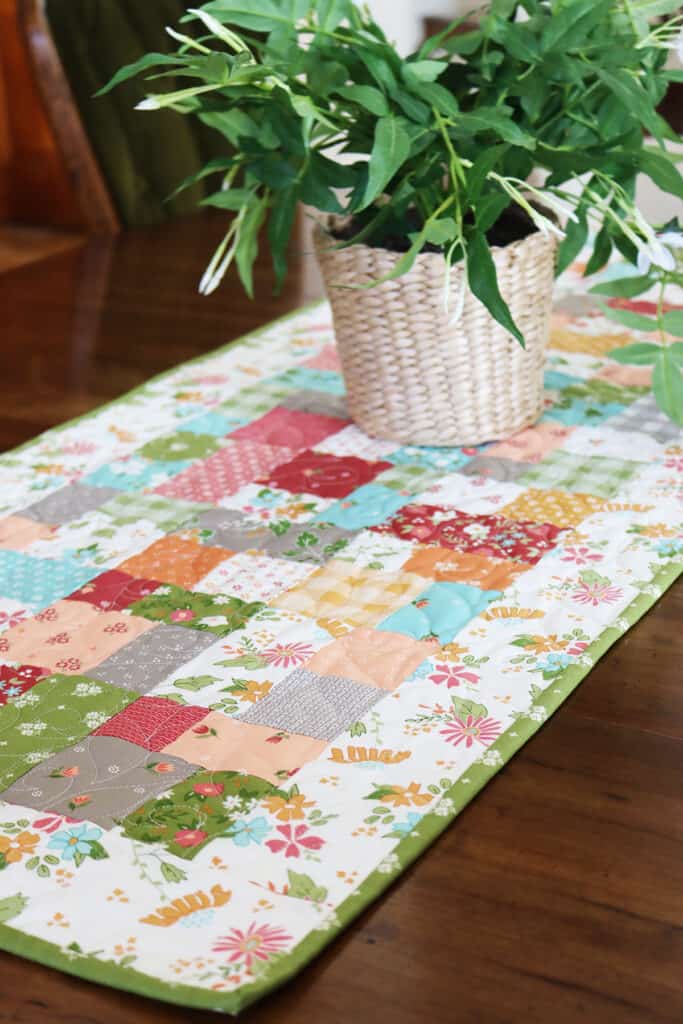 Recent Finishes
I love my new Bountiful Blooms runner, and I also love, love, love the wall hanging I made from my daughter's new Regal Pines quilt pattern. (Find the pattern for the runner here). I made just nine blocks and also added the optional embroidery at the bottom. (I used this Aurifloss for my embroidery). The custom quilting on Regal Pines by Val Krueger is just incredible! (Find the Regal Pines pattern here).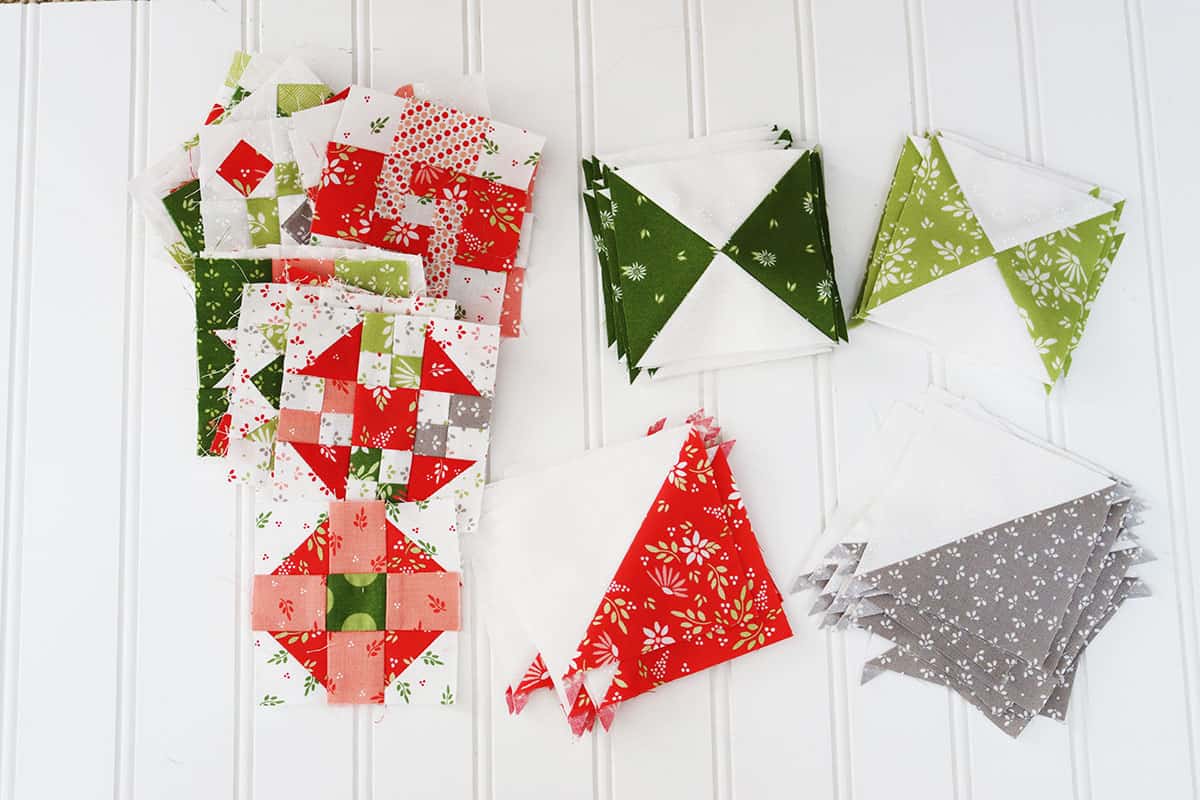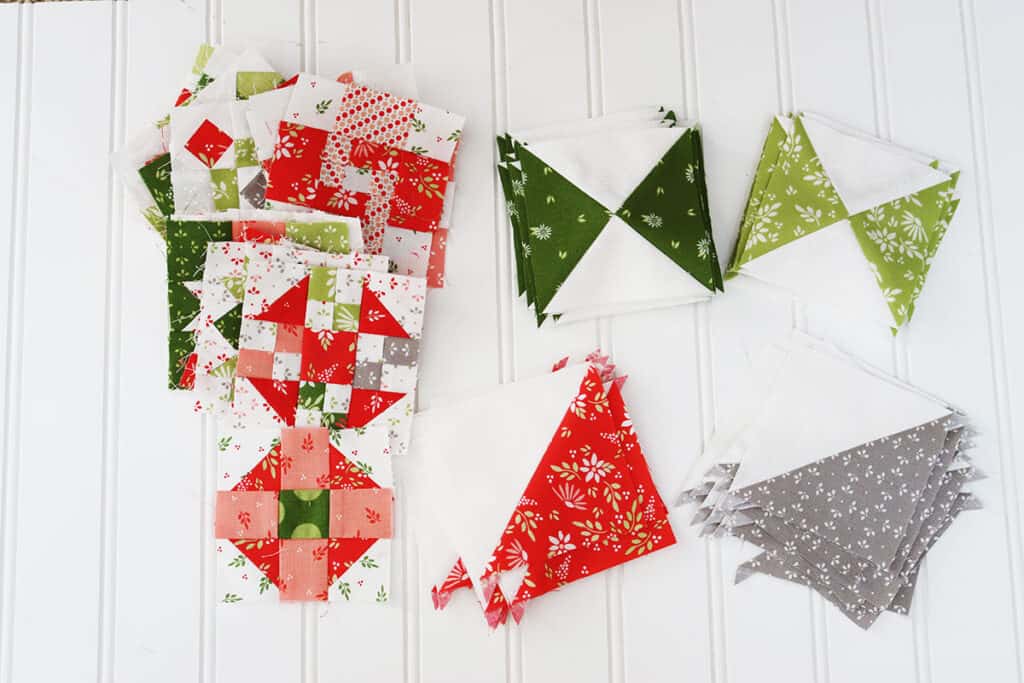 Working on Now
One of the things I'm working on now is finishing up my Sewcialites 2 quilt. I do love the setting that Fat Quarter Shop has for this quilt and have pieced all of the units and cut the background pieces to set everything together. All of my blocks are finished as well, so it won't be long before I'm able to take this to the quilter!
In the video I share a few more things I'm thinking about now–including making some potholders for summer using blocks from this book and perhaps making several of the quilts from this book! I also have another project with Bountiful Blooms that I can't wait to begin that uses a Jelly Roll and Charm Squares!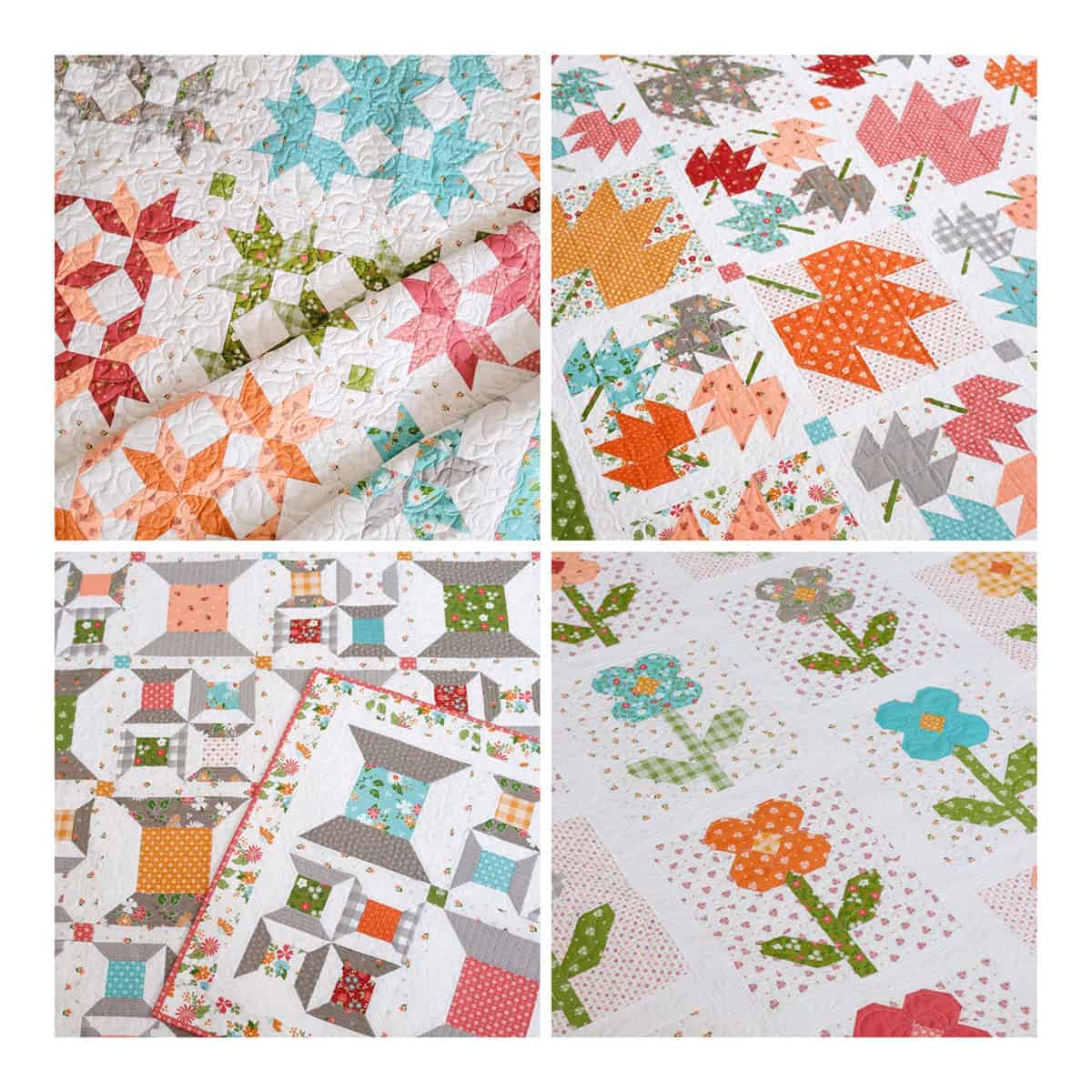 March Works in Progress Video
Watch the March Works in Progress video above or go here to watch on our YouTube channel. You can see a lot of the projects I've mentioned here up close on the video.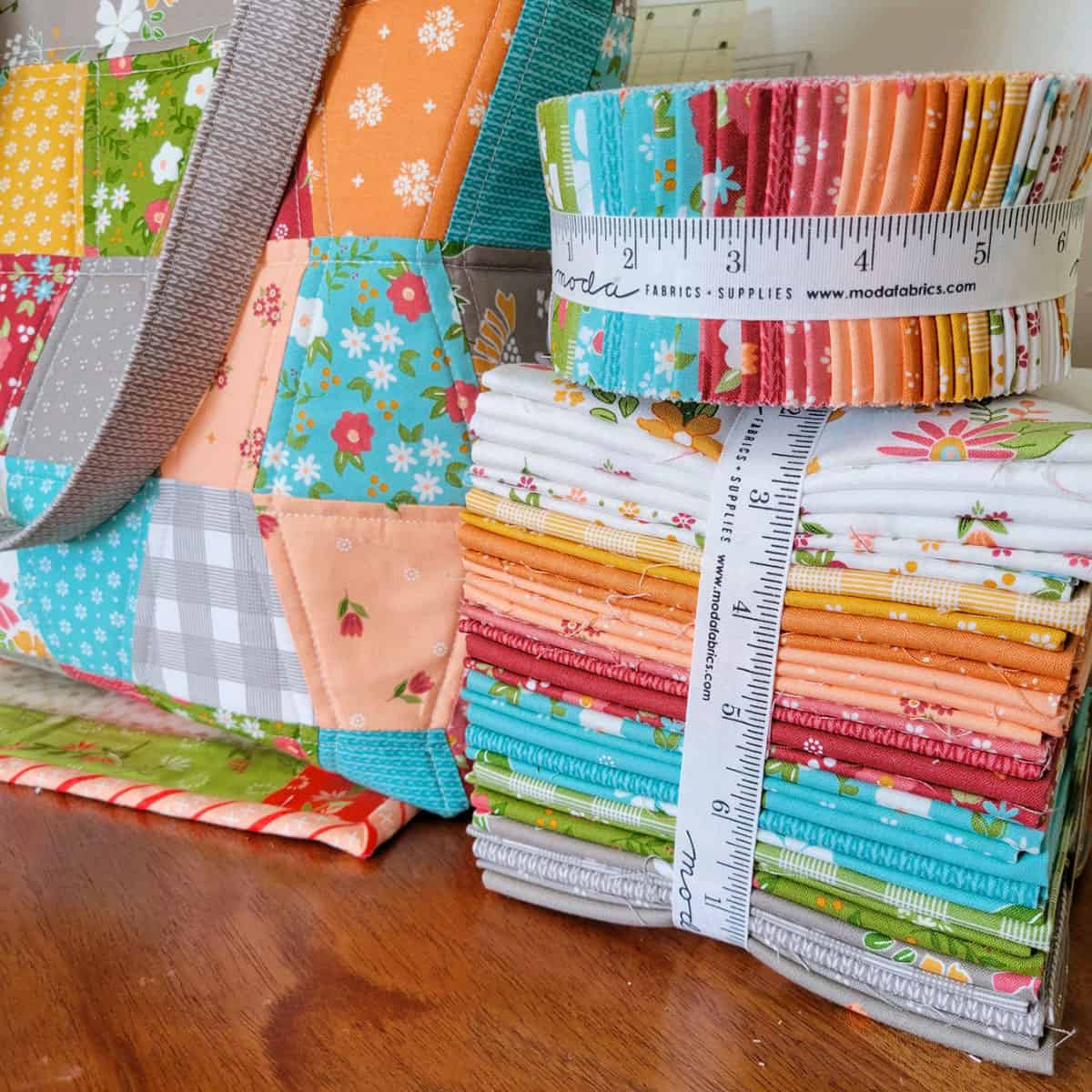 Coming Soon
Thanks so much for stopping by for my Quilt Works in Progress March 2023 post. You can also find all of the earlier posts in this category here.