Hello, friends! Today I'm super excited to share my Orange Peel Pillow + Free Pattern along with a video tutorial for my method of making the applique's orange peel units. And I have a free PDF pattern including templates for the orange peel shapes and directions for my pillow. I used our Bountiful Blooms fabrics for this and absoutely love how it turned out.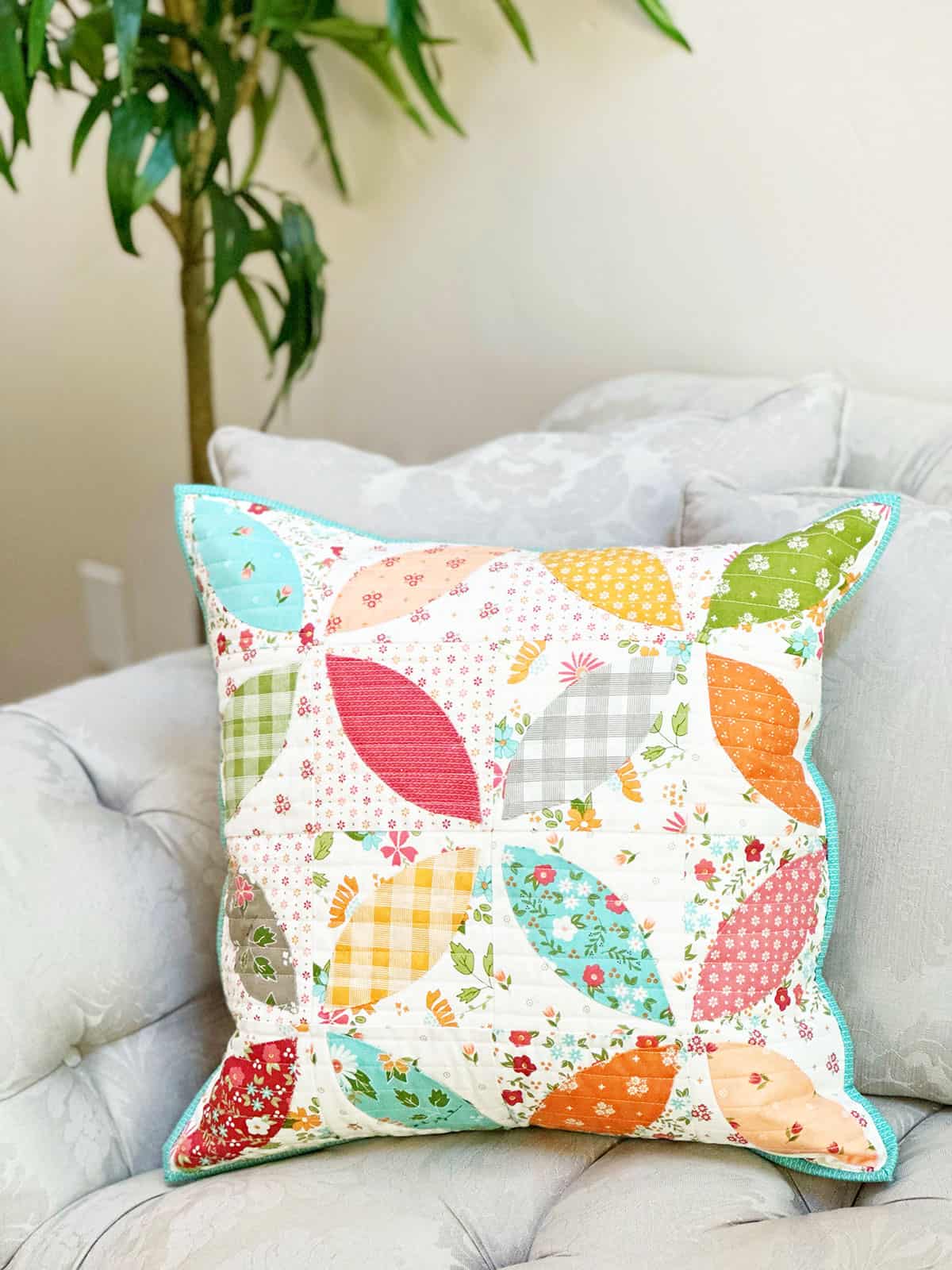 Orange Peel Pillow + Free Pattern
My Orange Peel Quilt Goal Story
First, a little backstory for my project. I've been wanting to make an orange peel project for several years now. I was first inspired by a gorgeous blue and white orange peel project made by my friend ModaLissa. I've also enjoyed watching Amy Smart's progress on her ongoing scrappy orange peel quilt. I made a test block last fall using an applique method I used in a class from Amy McClellan of Under the Garden Moon and knew I'd be making one soon (Amy Smart also uses the same method for her quilt). Then, in December, Fat Quarter Shop reached out and asked me to participate in their Quilt Goals series for this year. I immediately replied "yes," with my goal of making an Orange Peel project.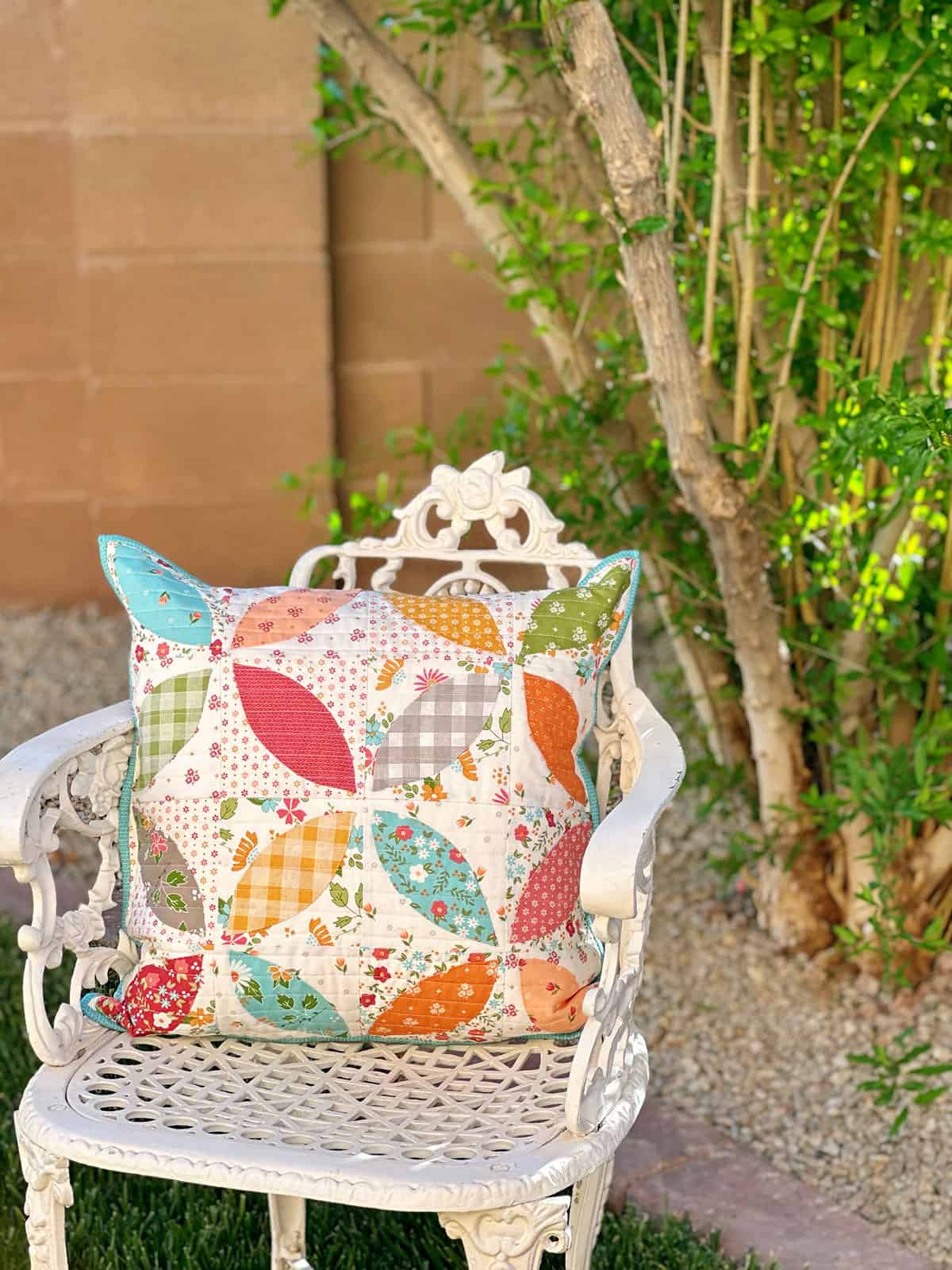 Orange Peel Pillow Details
I decided to start small and make a pillow to decide if I really have it in me to make a quilt with this technique. I'm happy to say that since making the pillow I am definitely making a quilt. Now I just have to decide on fabrics–scrappy, Christmas, summery, or fall? Here are details for my pillow:
My pillow finishes at 18″ x 18″.
I used 32 charm squares along with fabric for the binding and pillow backing.
I did straight line quilting on my home machine with lines about ¾″ apart (find a link to a tutorial for this below).
I used this 18″ x 18″ pillow form for my pillow. My method of adding a zipper to the pillow back (find a link to that tutorial below, too) gives some additional room, so a 20″ x 20″ pillow form will also work.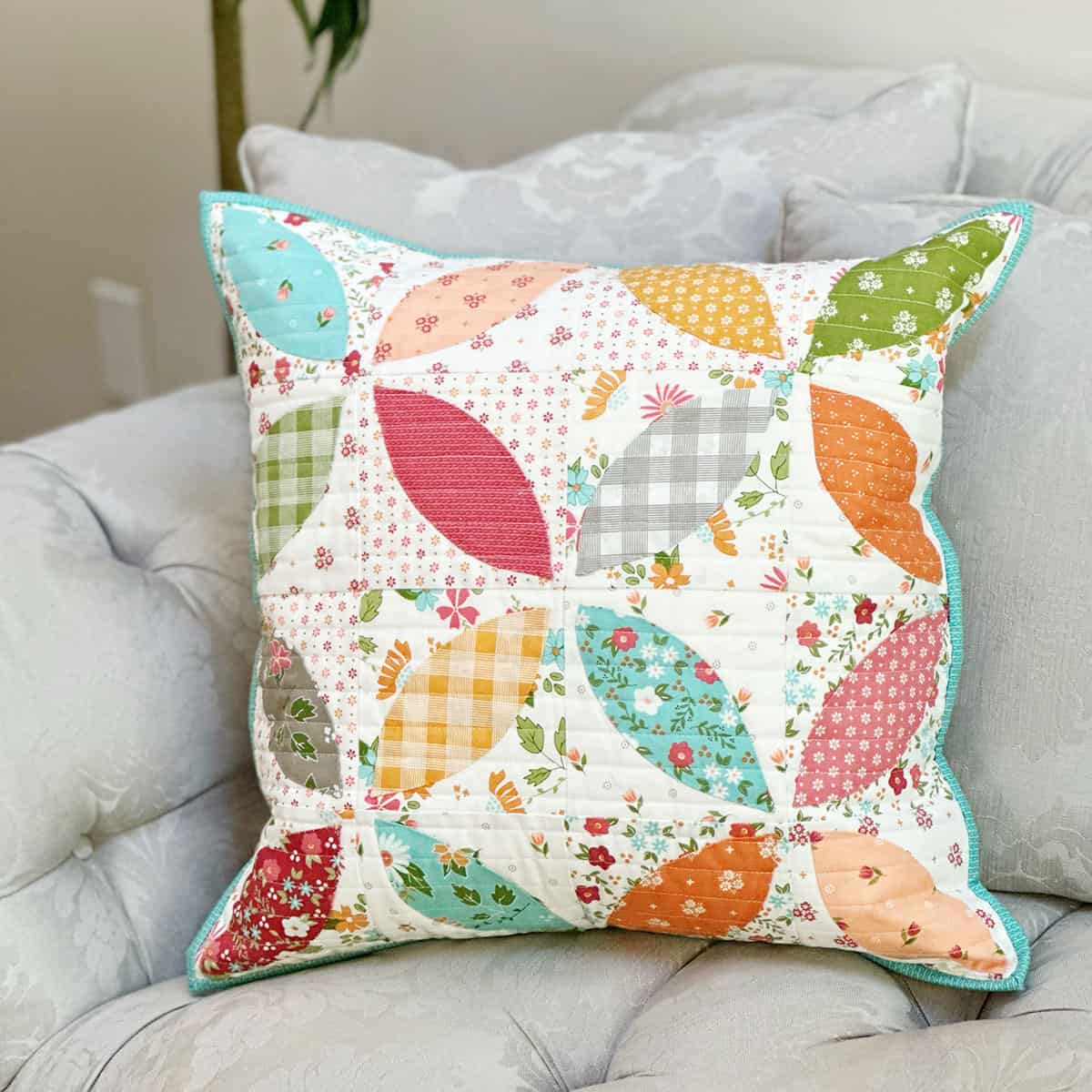 Helpful Tools + Free Orange Peel Pillow Pattern with Templates
Here are a few of the items that were helpful in sewing my pillow. You'll also find the link to download the free PDF pattern below.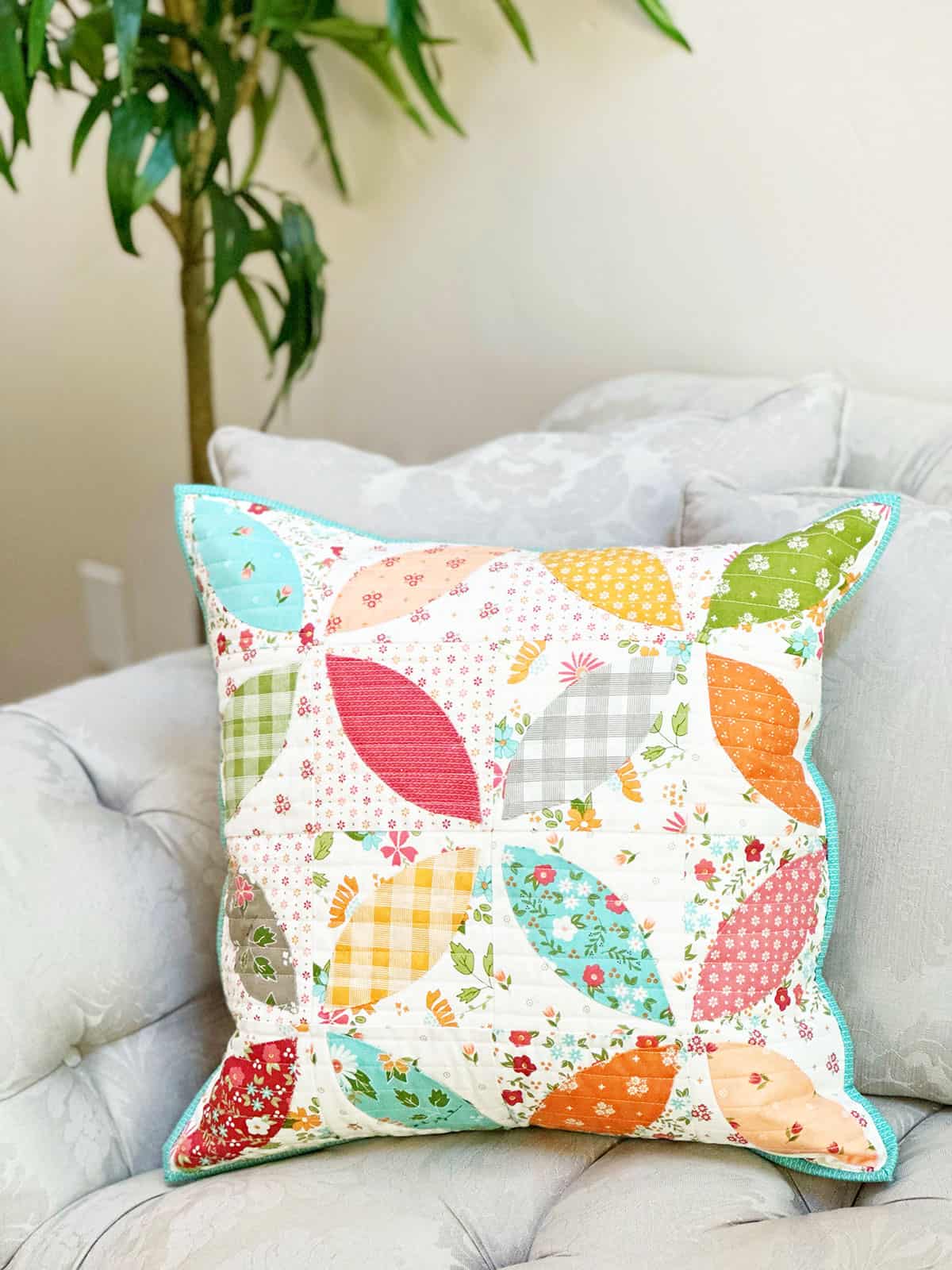 Orange Peel Technique Video
Watch the video to see my Orange Peel Technique here on our YouTube channel. In the video you'll find extra tips for making the templates, directions for using the templates to create the fabric peels, and a visual demonstration of my method of attaching the peels to the background squares.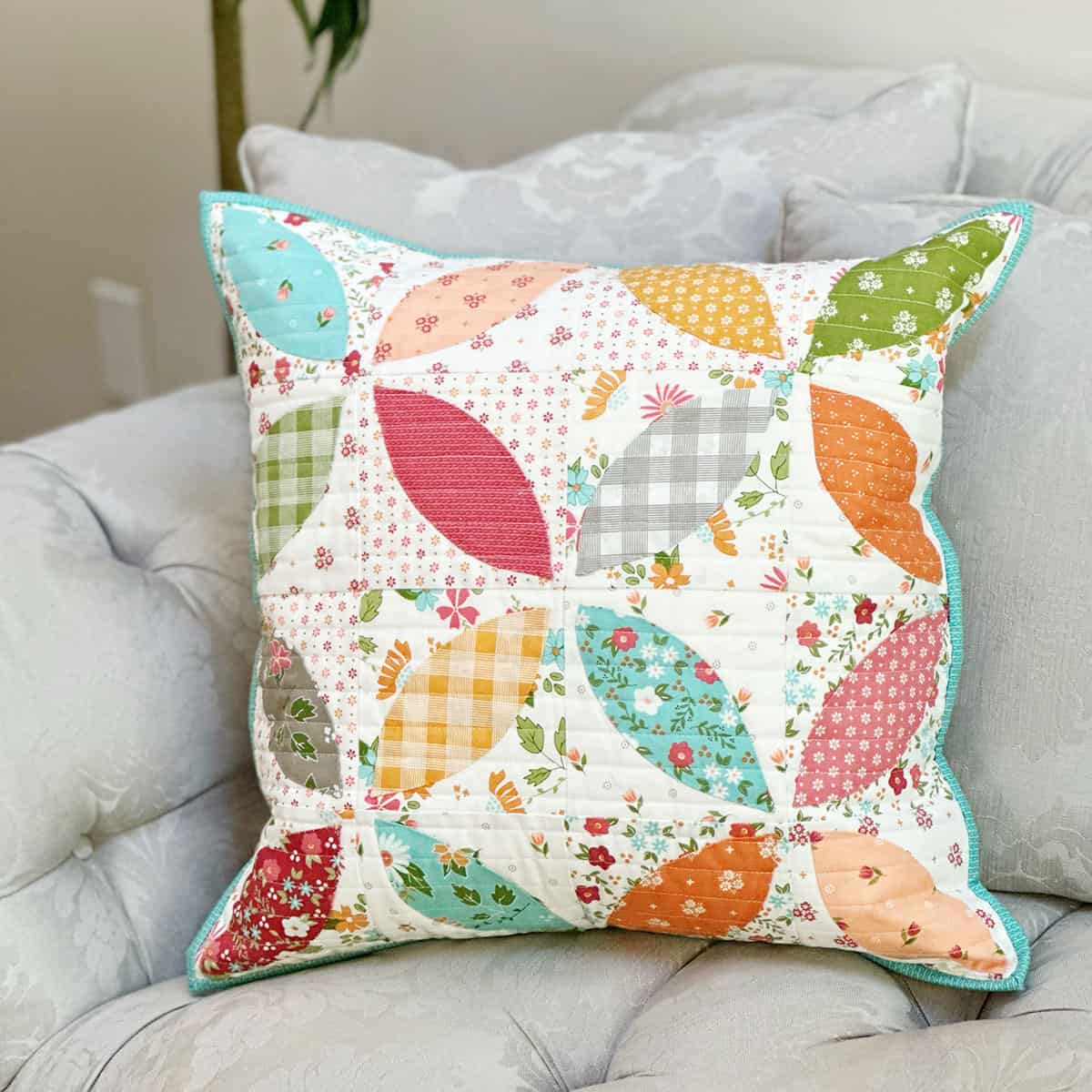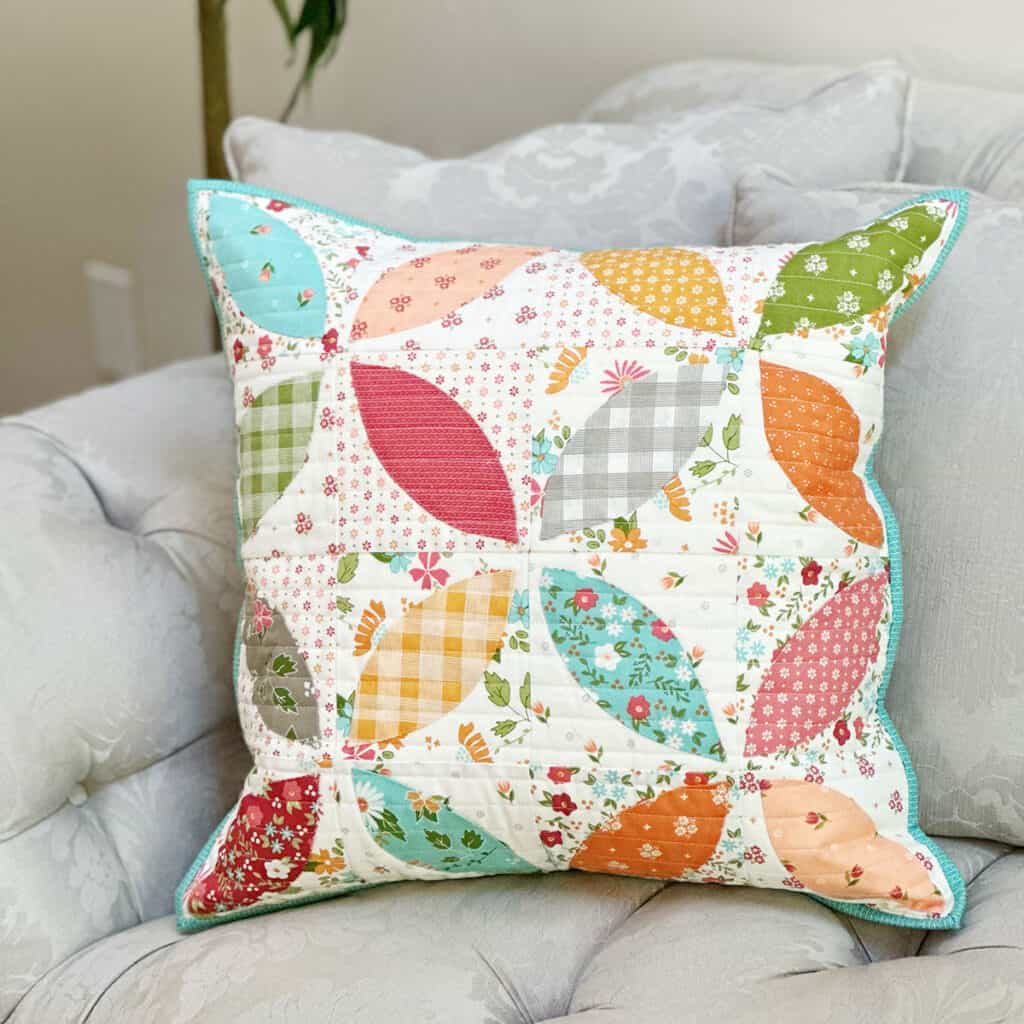 More Helpful Resources
Here are some other resources you'll find helpful in making your pillow:
Thanks so much for stopping by for the Orange Peel Pillow + Free Pattern post. I hope you enjoy making this and adding a new quilting technique to your list.
Happy quilting!