Hello, friends! Today I'm sharing A Day in the Life: A Quilting Life with insights into how I structure my weekdays and weekends and combine my personal love of quilting with the business aspects of my profession. I get frequent requests for this topic, so thought I'd share a bit about it here for you.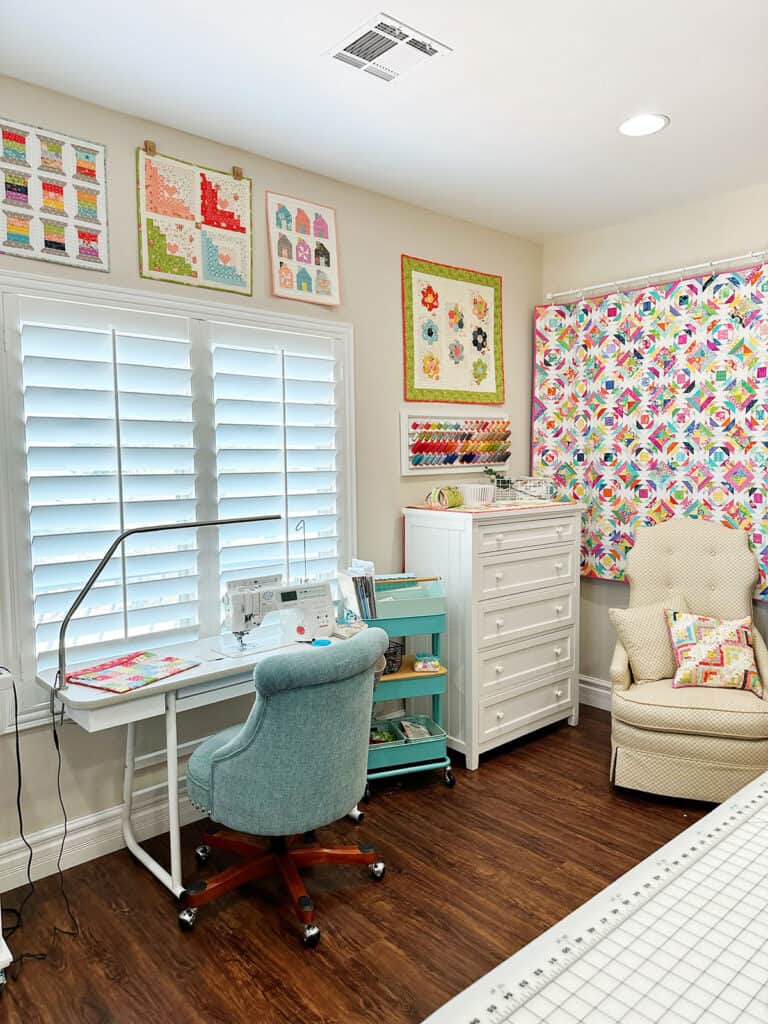 A Day in the Life: A Quilting Life
Weekdays: Mondays
Mondays are typically my busiest day of the week, although I'm really trying to find a work around this. (If anyone has any wonderful suggestions, please let me know). There are usually emails to answer from the weekend and Etsy patterns to ship. Some of my favorite podcasts release on Mondays and so I'll usually listen to those while shipping orders. On a good Monday I'm finished with these tasks by noon, make a quick post office run, and am free to work on content for the blog and design tasks on our calendar. But typical Mondays have me barely finishing tasks by late afternoon just in time to be done for the day and have dinner.
From Tuesday through Friday (on non-podcast/filming days) I really do try to reverse my schedule and work on content and design in the morning. I feel like I get more done this way, have better ideas, and make better use of my time. After a quick lunch I try to get in a couple hours of sewing.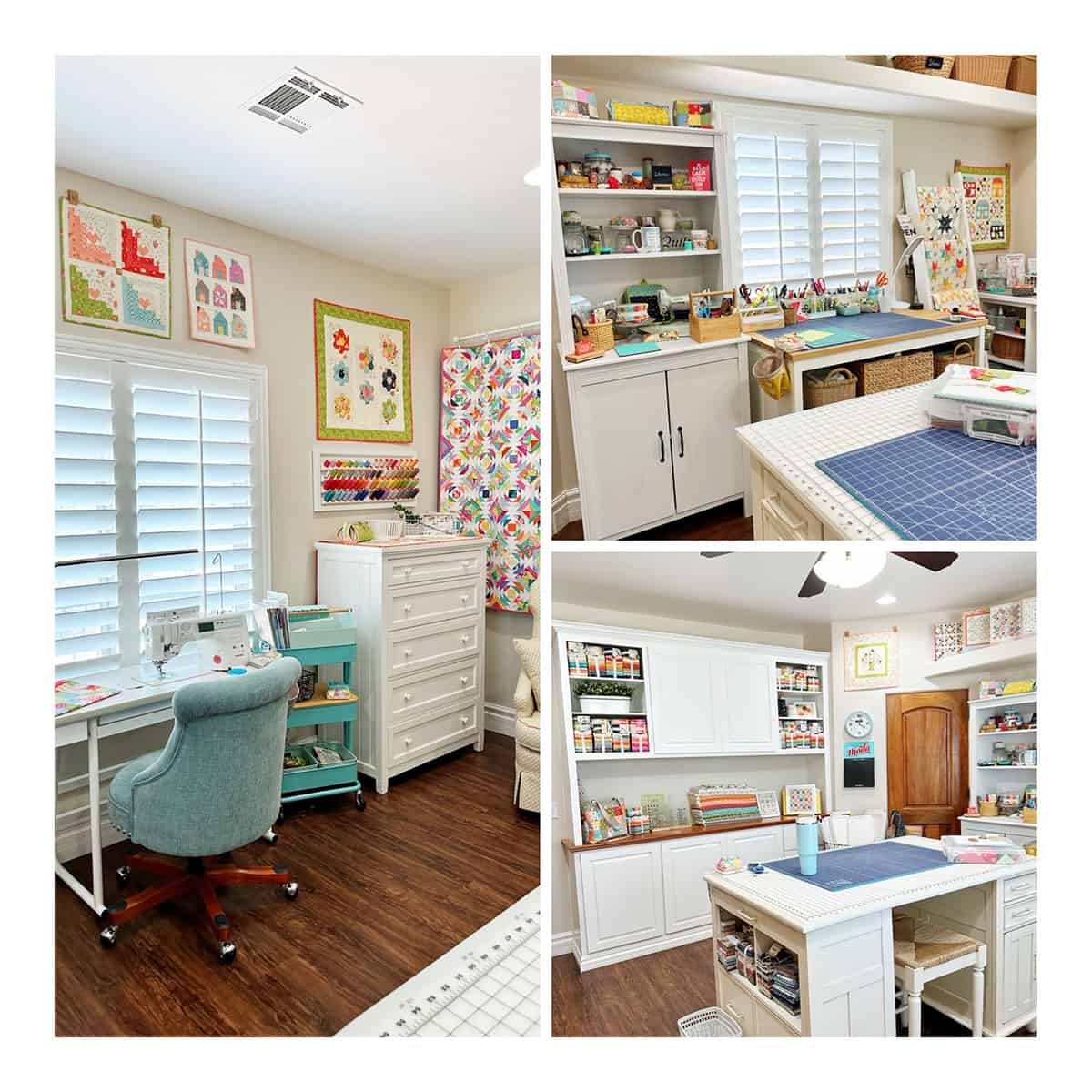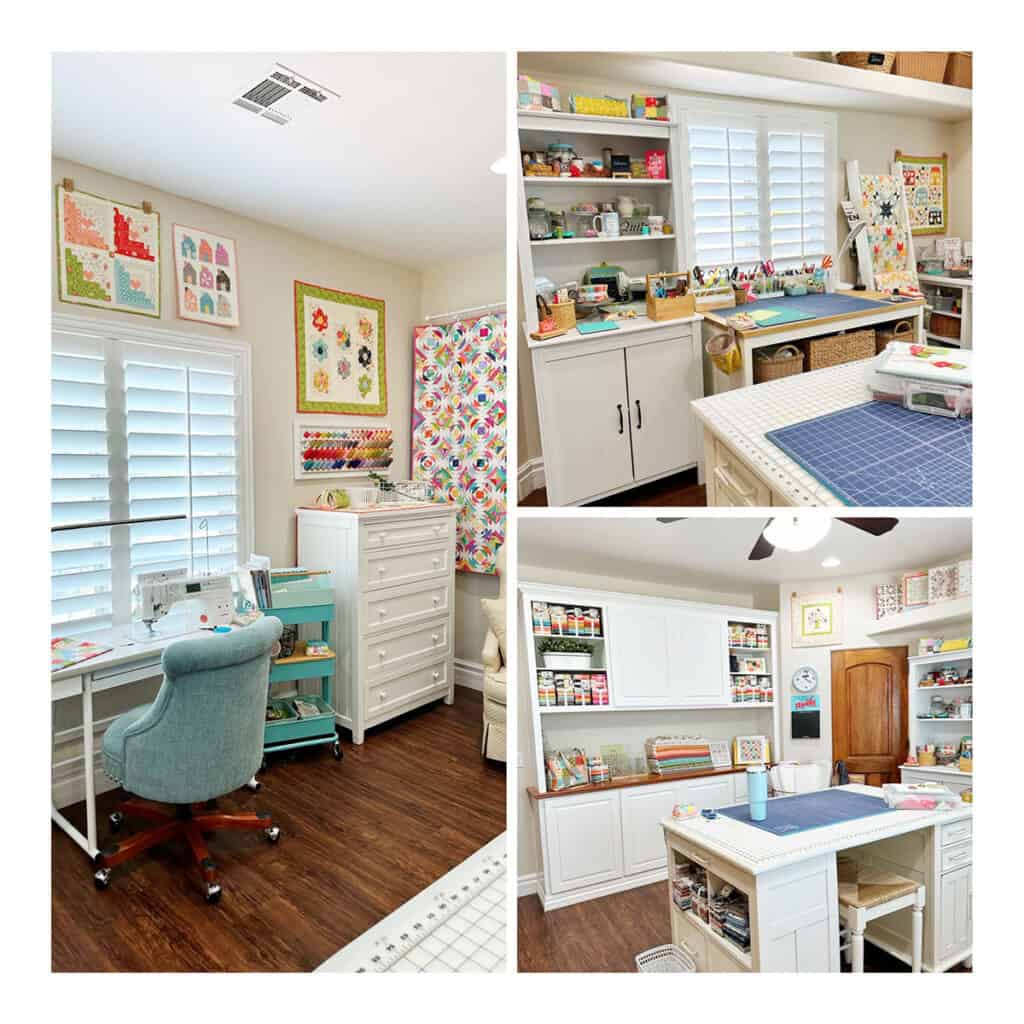 Weekdays: Tuesday – Friday
As I mentioned above, the rest of my week is a bit of a reversal from my Mondays. I usually have several photographs to take for upcoming posts and try to utilize some really good light in the morning on one side of my house. Additionally, I try to keep a running list of photos I need so that I can batch this task and also try to batch photo editing.
I keep a calendar with blog post and YouTube video ideas and schedules and try stay ahead so that it isn't so stressful to take a day off here or there. I try to have all of the posts for the week and the following Monday outlined by Tuesday and fully written and scheduled by Thursday at the latest.
With any afternoon free time during the week, I try to get in some sewing. I also run errands during this time. If I need to travel to drop off or pick up quilts, I try to combine that with Costco/Trader Joe's shopping. Four o'clock p.m. is my designated stop time Tuesday – Thursday, and I really try to be done with everything by noon on Friday.
If I'm currently sewing sample quilts with new fabric, then I use any and all extra time for sewing those quilts!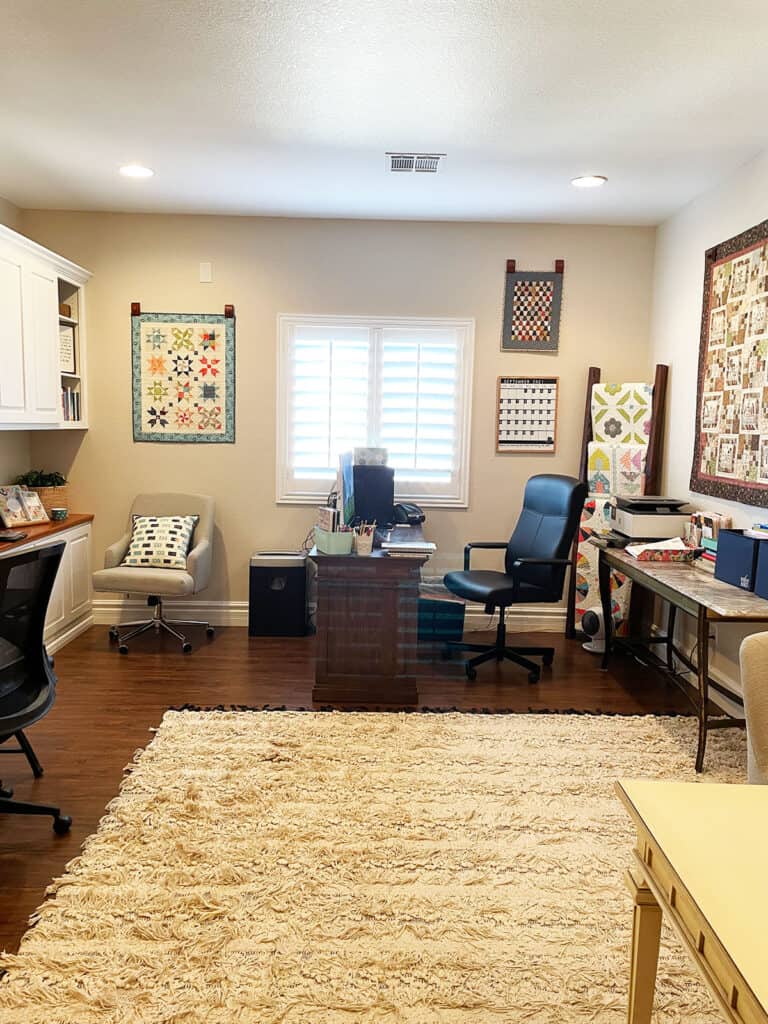 Podcast/Filming Days
Filming and podcast taping days are a bit different. I try to have my desk clear, my office clean, and my schedule finalized for the rest of the week the day before. Billy usually arrives at my house around 9 in the morning to start setting up cameras, lights and microphones. Chelsi arrives about 30-40 minutes later. The three of us usually catch up for a bit before taping a podcast. After podcasting we usually have some lunch and then film any needed videos in the afternoon. We do this about twice monthly but sometimes have to fit in a third day to get it all in.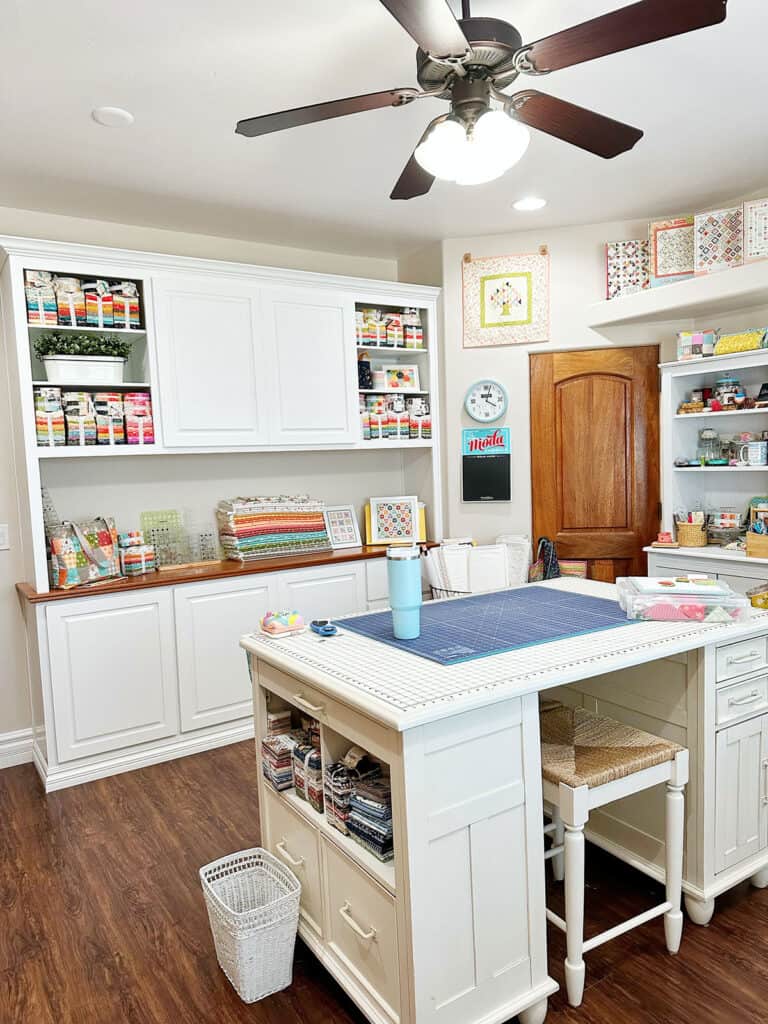 Weekends
I really, really try not to do "work" on weekends, but you know I love quilting and usually plan for at least a few hours in my studio on Saturday mornings. Sometimes I just clean and organize, and sometimes I sew things for the blog or for my personal use. Saturday afternoons are for home tasks, spending time outdoors (weather permitting), reading, and relaxing. I do like to have handwork ready for television time–binding a quilt or English Paper Piecing hexagons are my two favorites right now.
On Sundays we attend church, and I like to read and journal and do any needed planning for the week ahead in the afternoons. I rarely close any of the rings on my Apple Watch on Sundays, lol! I'm also trying to do menu planning for the week on Sunday afternoons now–we'll see how that goes!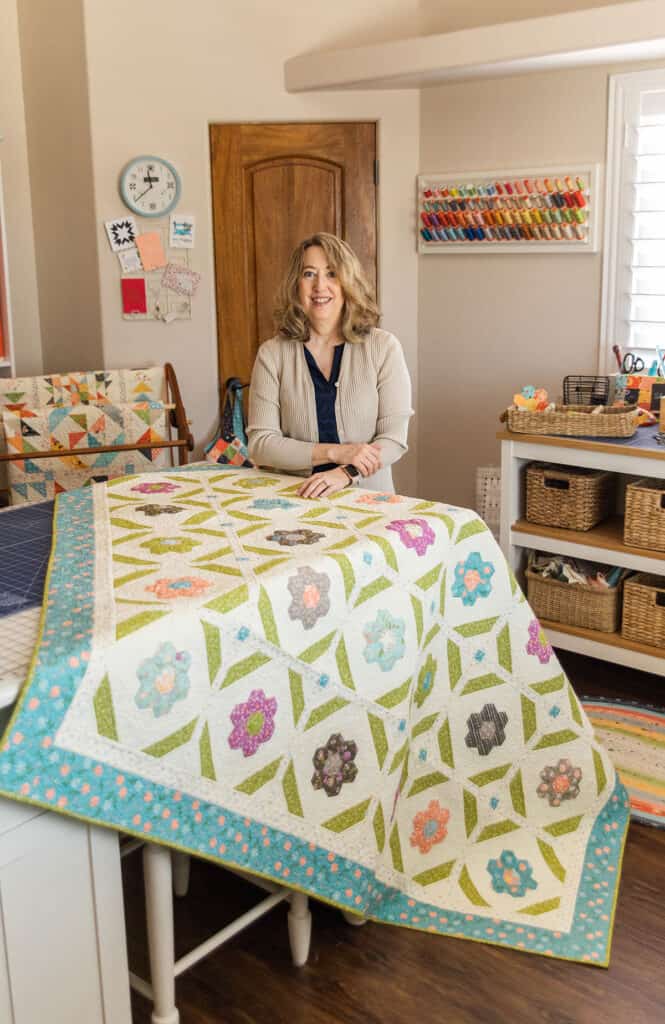 A Few More Thoughts
First, I must acknowledge that I am truly grateful to be able to do the things I love both professionally and creatively–and to do them from home. I recognize the blessing in this; however, it didn't happen overnight. I started regularly blogging about my passion for quilting in 2008–almost fifteen years ago. And doing that consistently was the pathway for my journey. Below I have some more resources for you if you are interested:
I will be adding regular frequently asked questions posts here on the blog starting very soon. If you have any questions, you can use this form to submit them. Thanks again for stopping by to read this A Day in the Life: A Quilting Life post. Happy quilting!