Hello, friends! Today I'm stopping in for a Bountiful Charity Quilt update. I've been working on this incredible quilt using our Bountiful Blooms fabrics and haven't shared much of my progress here yet. Since we are just a week away from the third pattern release, I thought I would share what I've been working on for this quilt.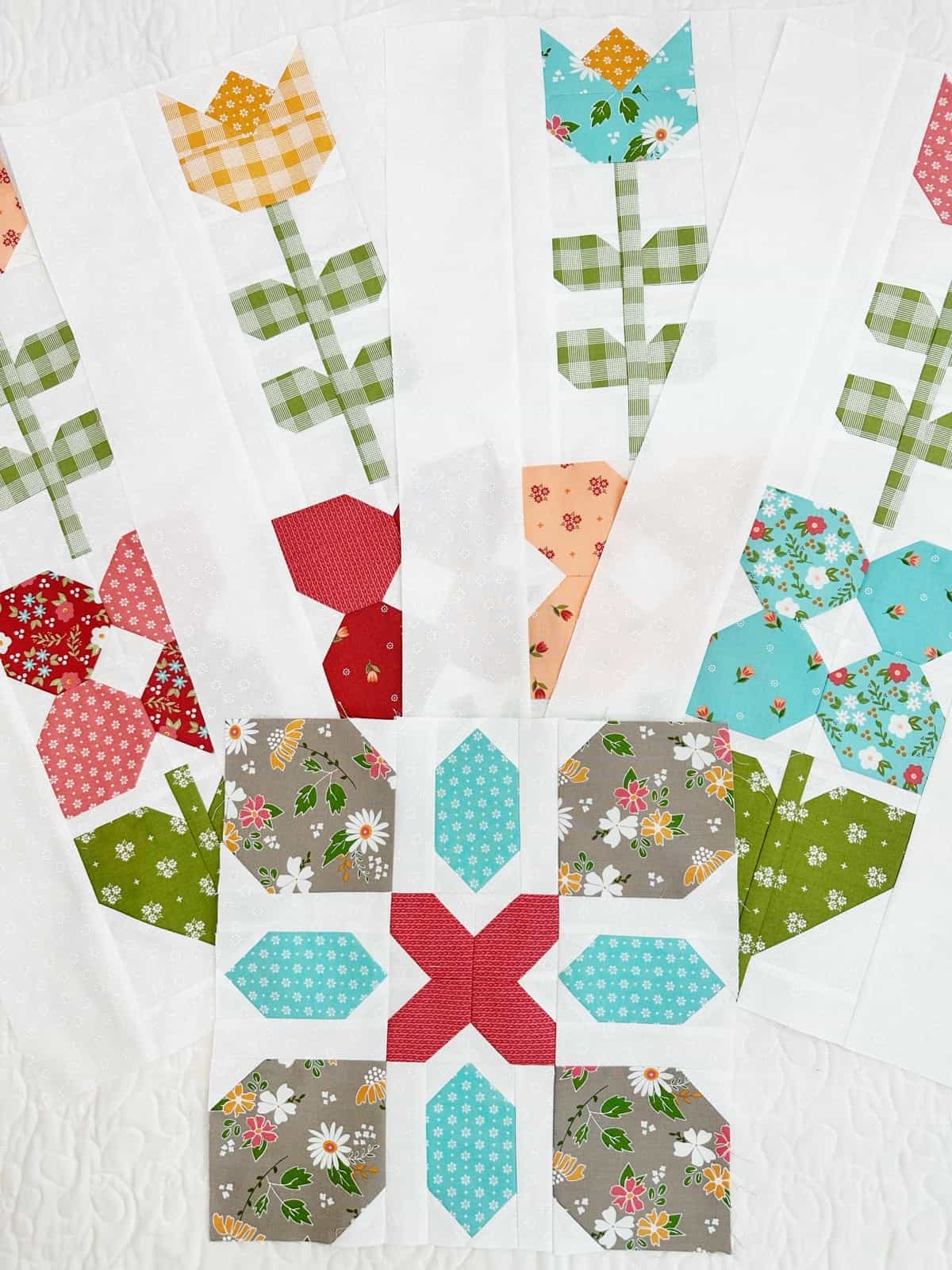 Bountiful Charity Quilt Along Update
Patterns for the Bountiful Charity Quilt release on the first Friday of each month with the next block pattern arriving on Friday, May 5th. There are also some additional patterns available to go along with the beautiful quilt including this fun pillow pattern PDF (which would also be perfect for a wall hanging). And, if you like to stitch, there is also a fun stitch along going on in conjunction with this sew along.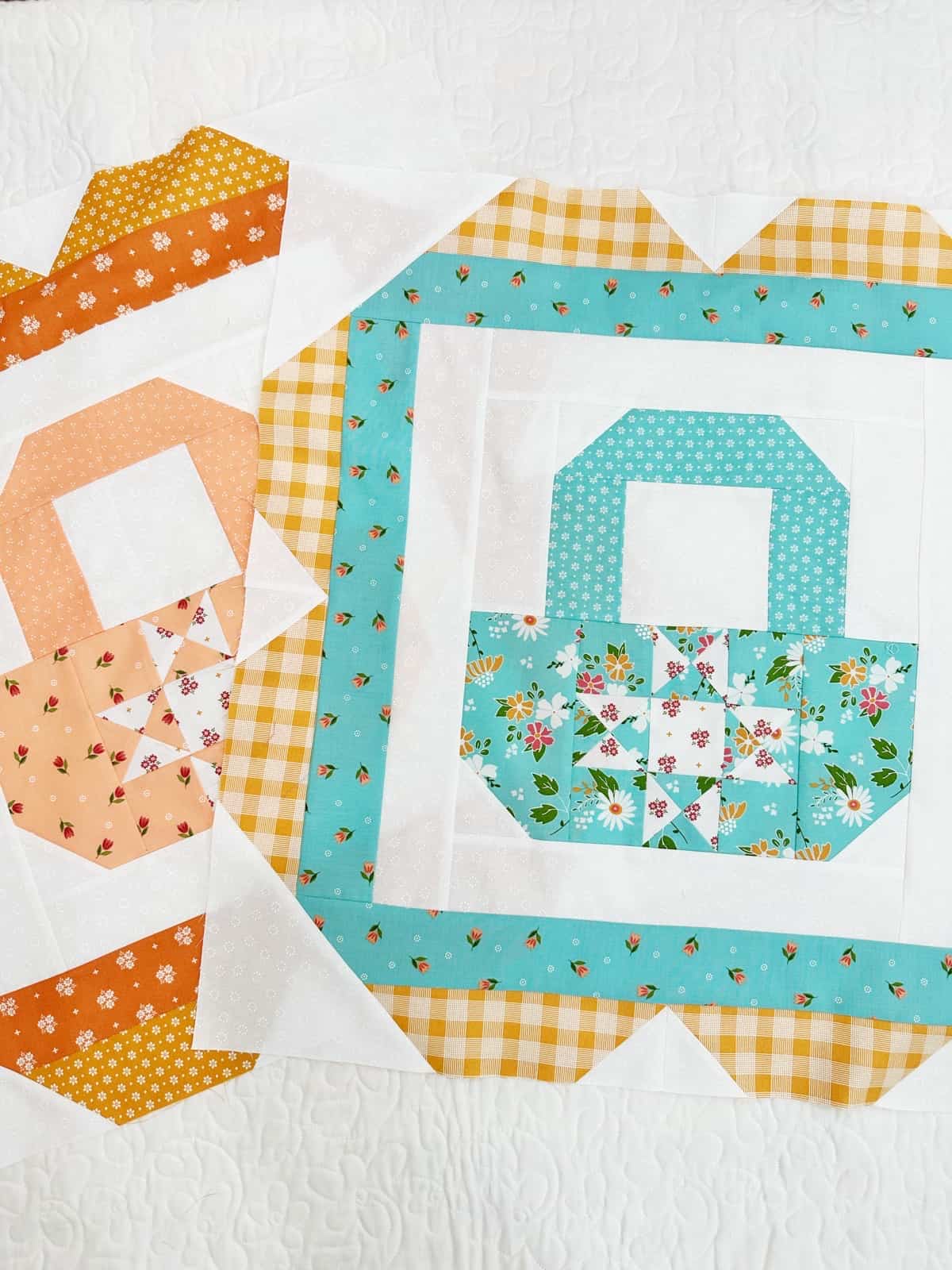 Basket Blocks
First, these basket blocks were so much fun to sew! A friend recently commented what a fun wall hanging just one basket block would make! I think I'm going to have to do that now. I'm even thinking I could make one for each season using different fabrics. I do love baskets!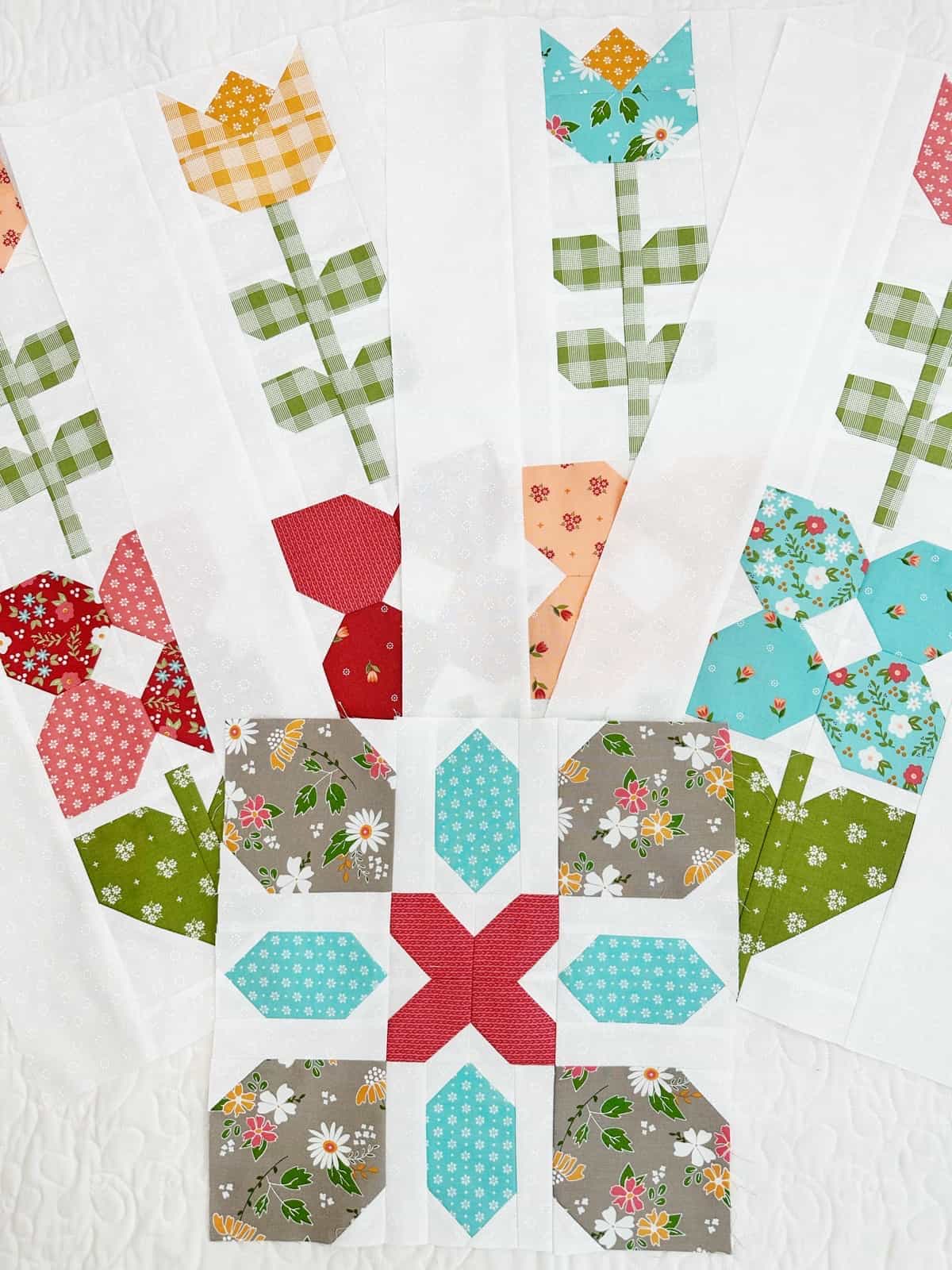 Flower Blocks + Center Square
The release two pattern includes directions for two different flower and stem blocks (the Wildflower blocks). These flowers are sewn together to create the side center units. And this pattern release also contains the directions for the center square. I really wanted to incorporate the large floral on grey into the quilt. The center square seemed the perfect place to add that in. I mixed prints and colors for the flower blocks and also used two different greens for the stem units.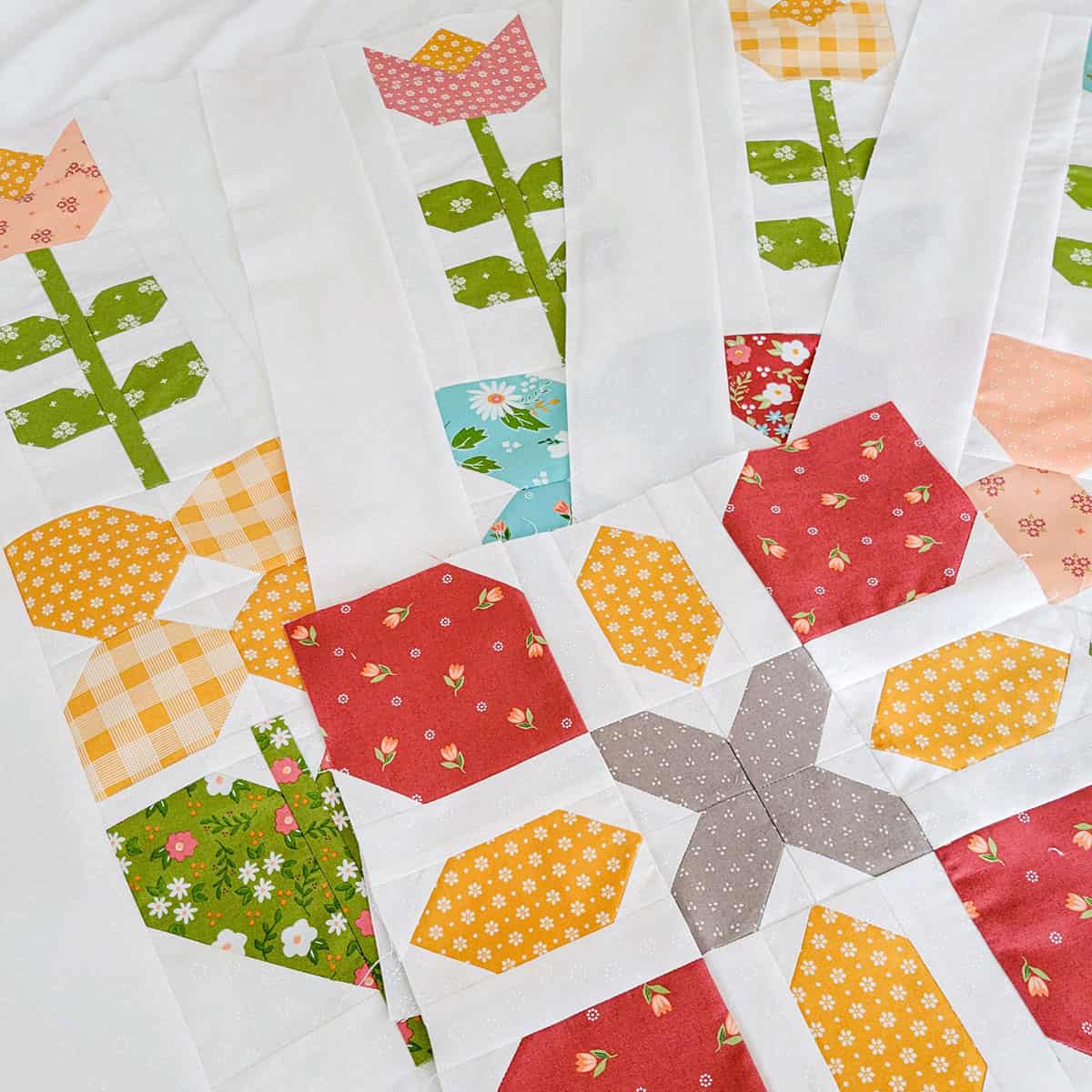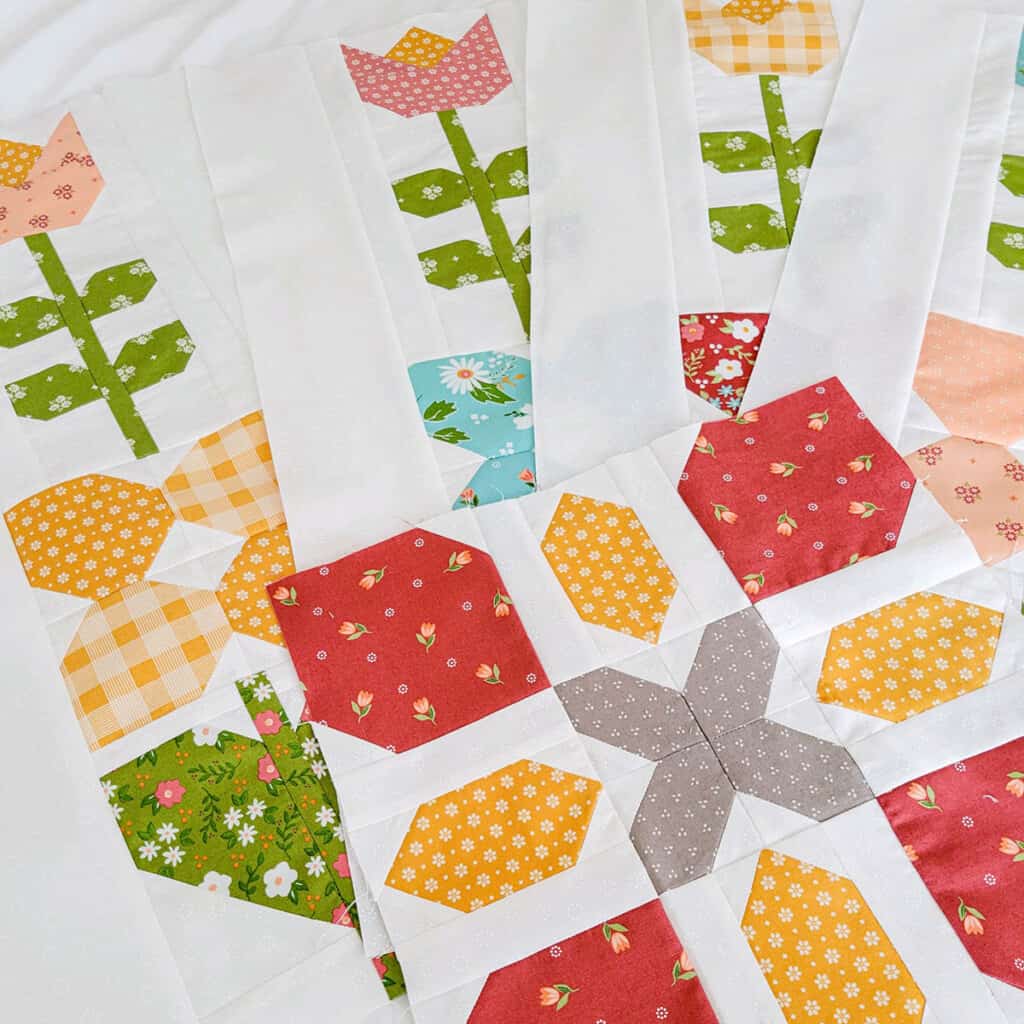 Release 3
Find all of the details about the Bountiful Quilt Along in the Fat Quarter Shop Blog Archives here (including information on donating for this good cause). And be sure to stop by next week to see the blocks I've sewn for the third pattern release in the Bountiful Charity Quilt Along.
Happy quilting!