Hello, friends! Today I'm sharing all about Fat Quarter Quilt Patterns + Tips for using this versatile precut fabric. Fat Quarters are one of my favorite precuts since there is so much you can do with them. There are lots of patterns that utilize the standard fat quarter, and nearly all patterns with smaller precuts can also be made using fat quarters. Keep reading for quilt inspiration along with tips and more!
Fat Quarter Quilt Patterns + Tips
What is a "Fat Quarter"
Fat quarters are pieces of fabric measuring 18″ x 21″. (A regular quarter yard is 9″ x 42″). The extra width in a fat quarter as opposed to a regular quarter yard often makes the fabric more usable for a variety of quilt patterns.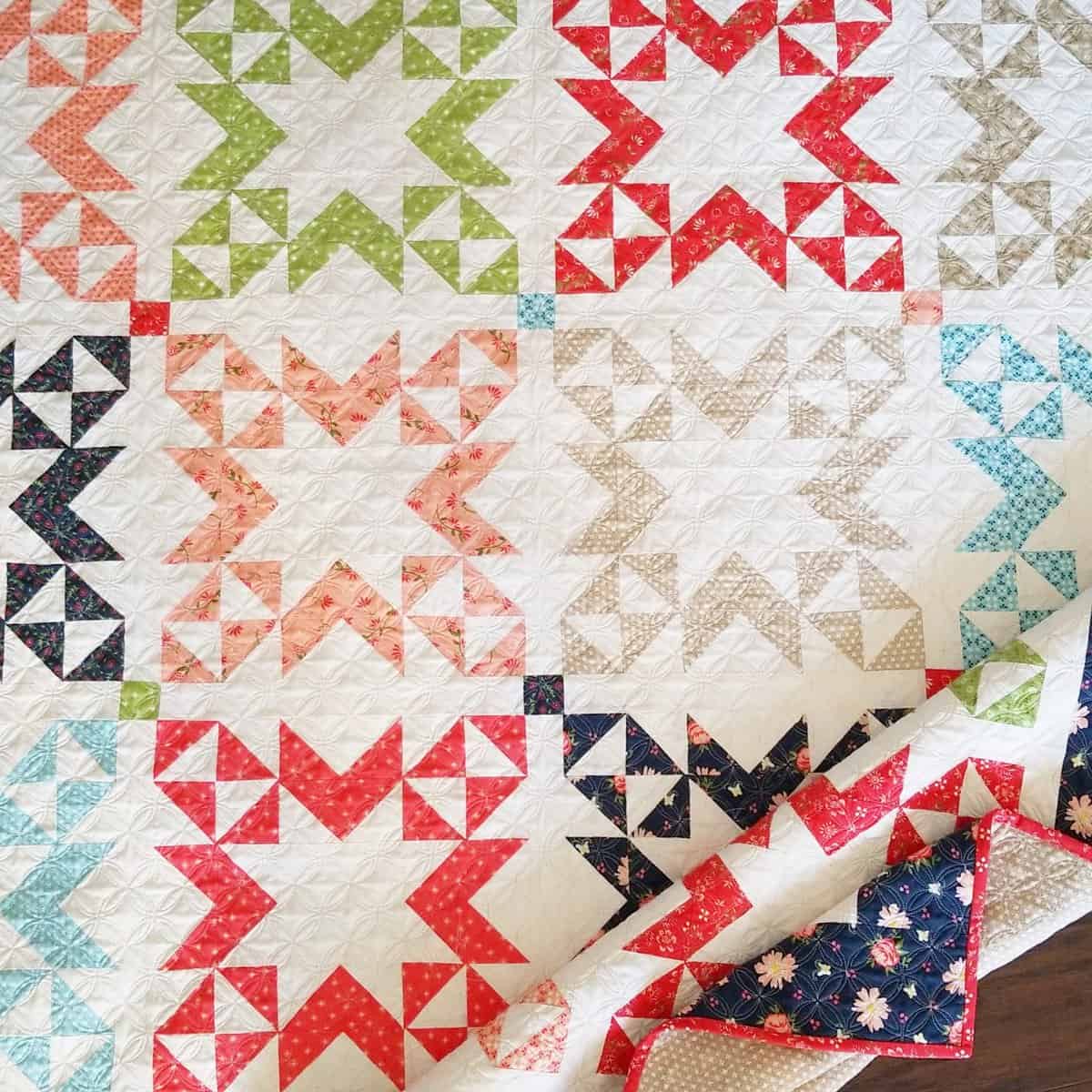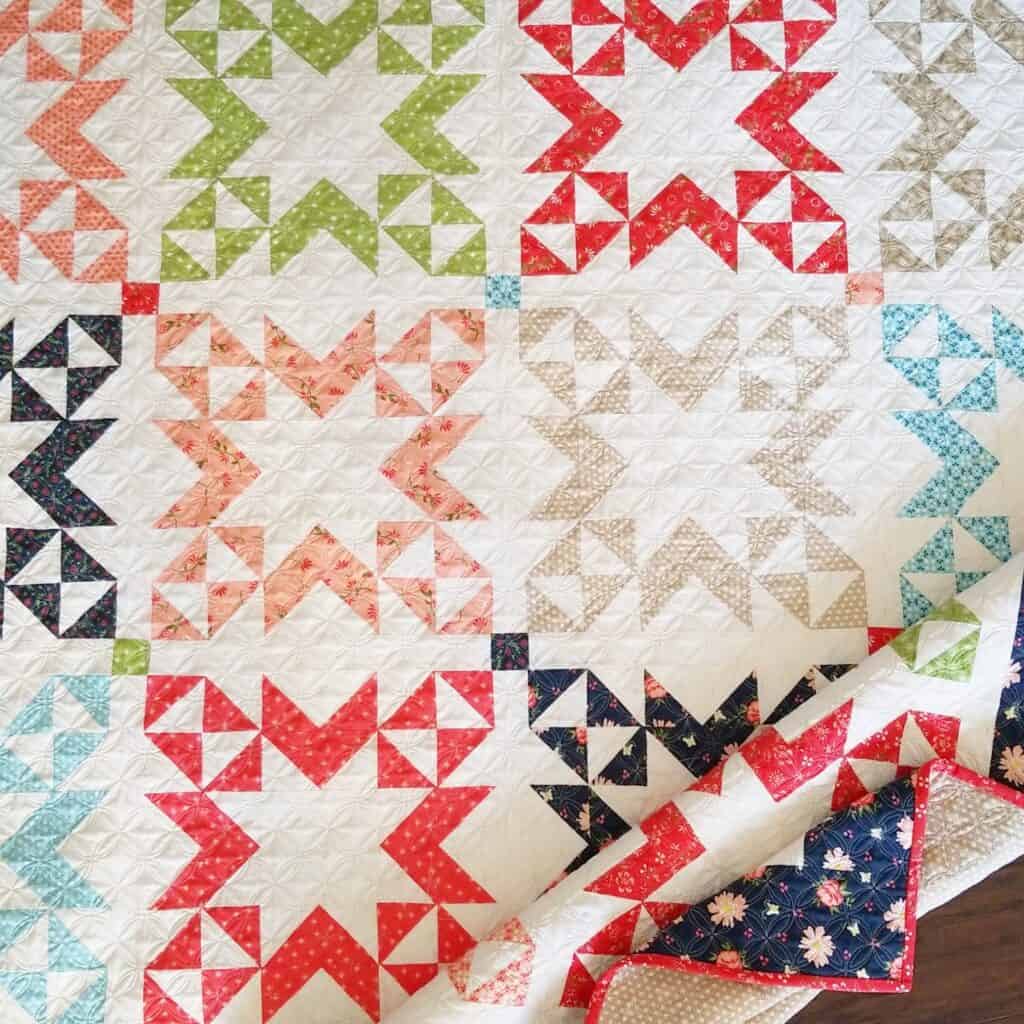 Tips for Sewing with Fat Quarters
Here are some of my best tips for sewing with fat quarters:
First, patterns for fat eighths can also be used with fat quarters. A pattern that calls for 12 fat eighths can be made with 6 fat quarters. Or you can use 12 fat quarters to get the same distribution of prints and save the remaining fat eighths for another quilt.
Factory fat quarters should be pressed before cutting your pieces. This ensures that your pieces are cut accurately from a flat piece of fabric.
Fat quarters can also be cut into smaller and very usable pieces–you can easily cut fat eighths, charm squares, strips measuring 2 ½″ x 21″, strips measuring 1 ½″ x 21″ and 2 ½″ x 2 ½″ squares from a fat quarter. You can also cut Layer Cake squares (10″ x 10″) from a fat quarter and have a lot of left-over fabrics.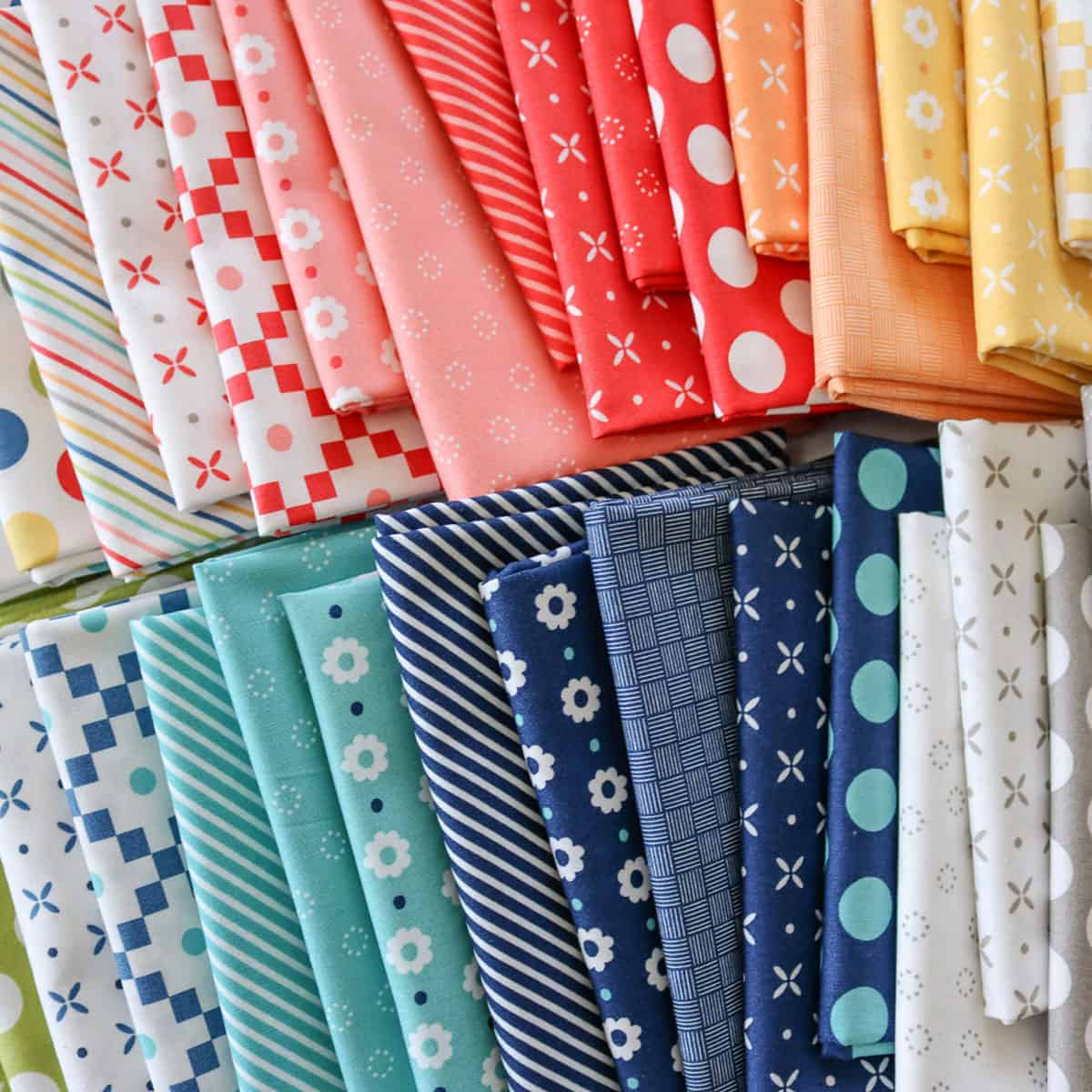 Tips for Storing Fat Quarters
Fat Quarters are very easy to store. They fold nicely and are easy to contain in drawers, baskets, or plastic bins with a folded edge up to make it easy to see color and print and also to retrieve from the storage container. I generally store fat quarters by color, although I do have holiday fat quarters stored together for Christmas, Valentines, 4th of July sewing, and fall/Halloween sewing. I also have a few groups of fat quarters stored and grouped by designer. Click the button below for a sewing room organization post where I share some of my favorite containers.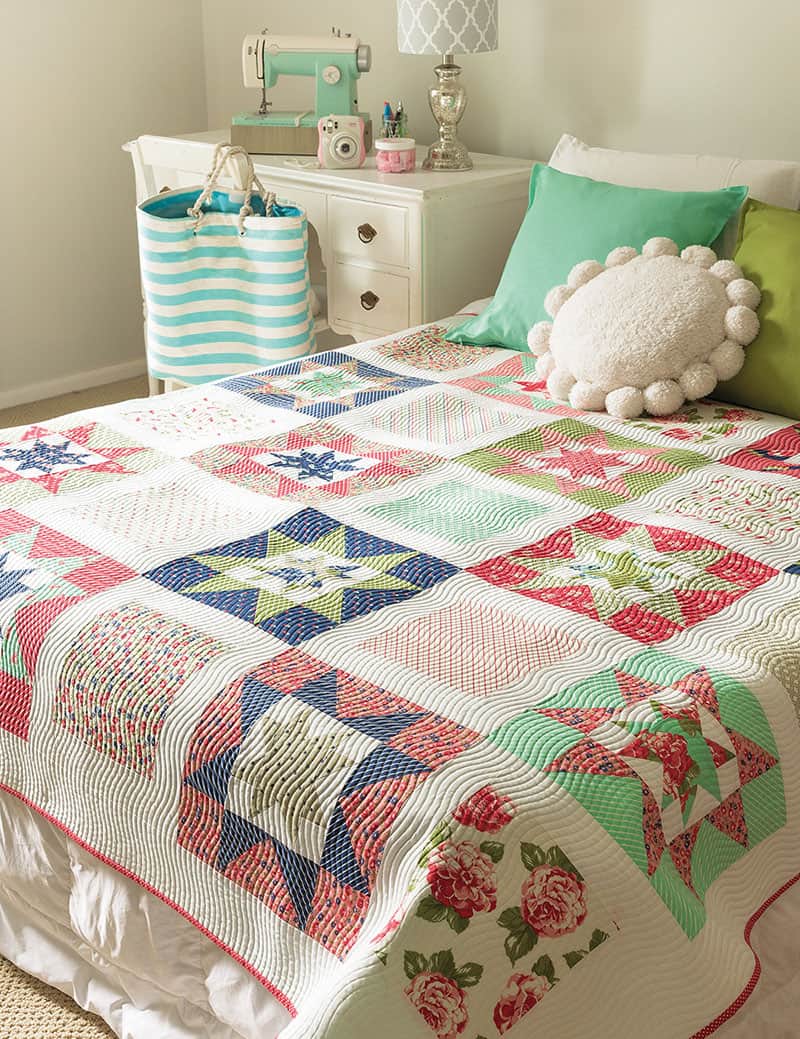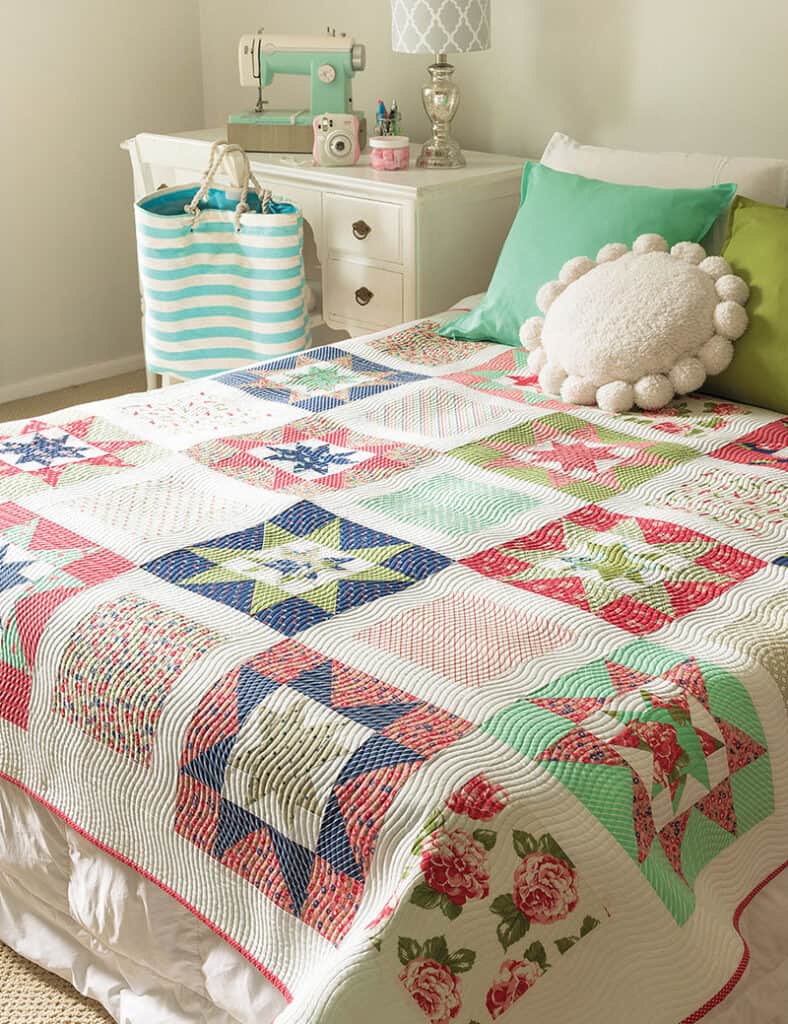 Favorite Fat Quarter Patterns
I realized while choosing quilts for this category that I have designed a lot of Fat Quarter Quilts! Fat Quarters are definitely the most versatile of the precuts and offer the most versatility of any fabric cut. Here are some of my personal favorites along with reasons why I love the design/pattern: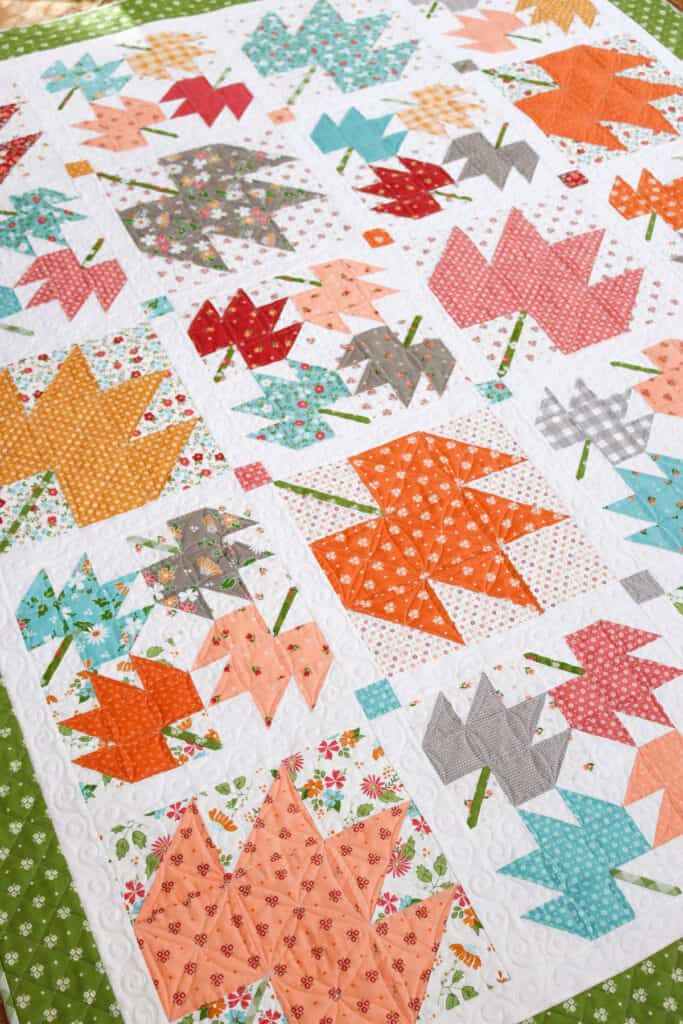 More Ideas for Fat Quarters
You can find more ideas for Fat Quarter Quilts below: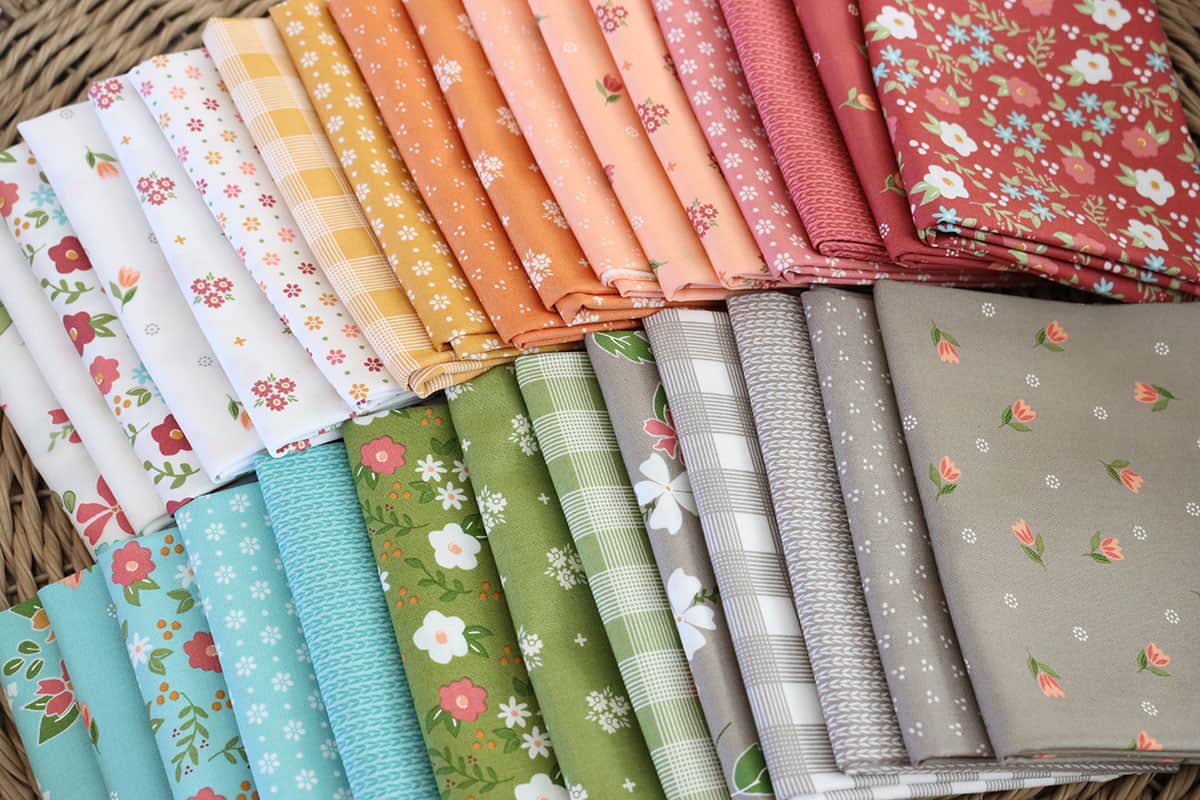 Find Ideas for More Precut Quilt Patterns
If you're looking for patterns with other precuts, you'll find helpful resources below: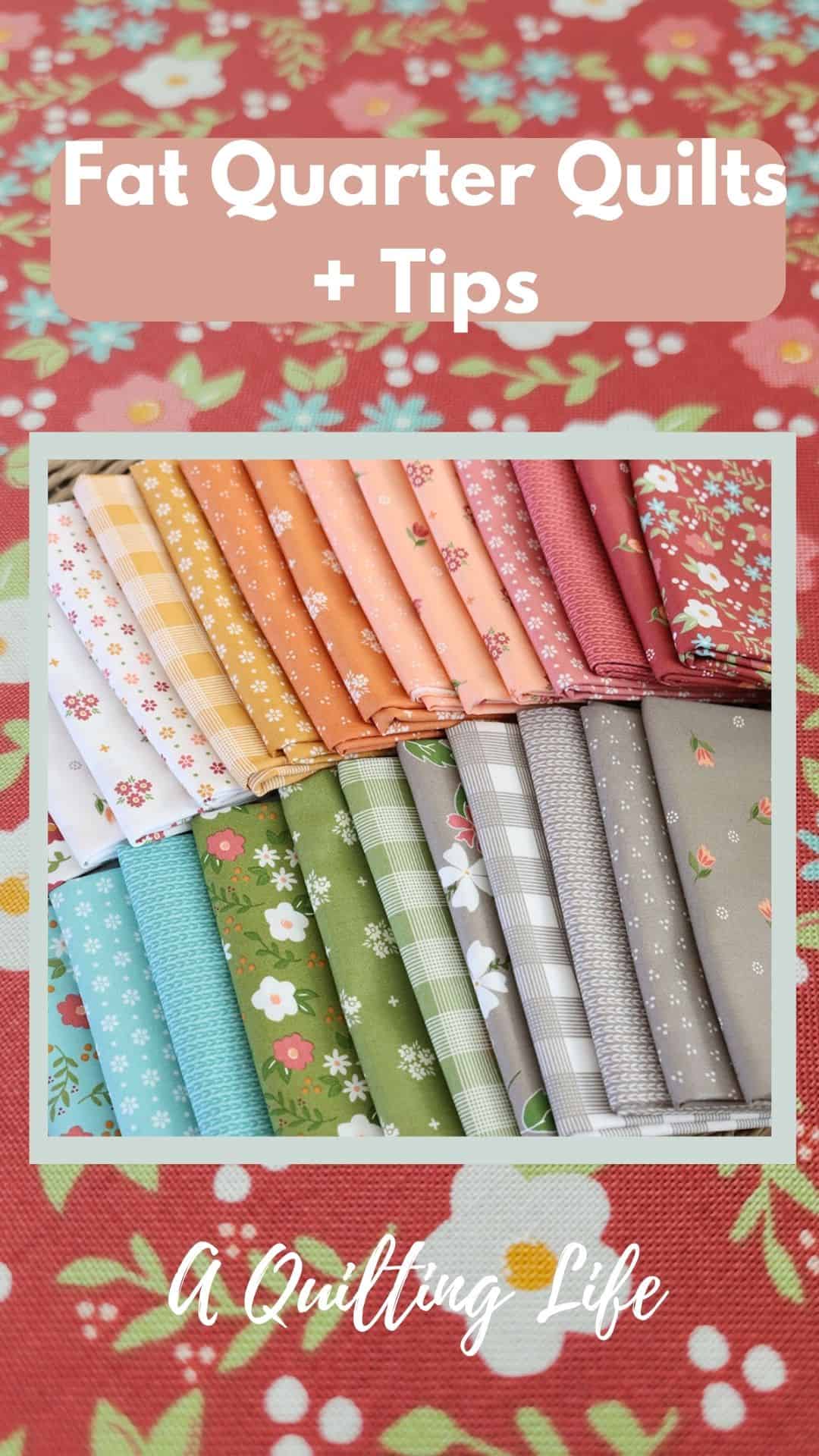 I hope this round up of Fat Quarter Quilt Patterns + Tips has been helpful. Happy quilting, and thanks so much for stopping by!