Hello, friends! Today I'm sharing Fat Eighth Quilt Patterns + Tips. Last week I shared a fun round up of projects using precuts and decided to dedicate one post each for my fat quarter and fat eighth patterns. I was super surprised to find that I've actually written a large amount of fat eighth quilt patterns. Today I have a little bit of insight into why that is along with tips and my favorite quilts.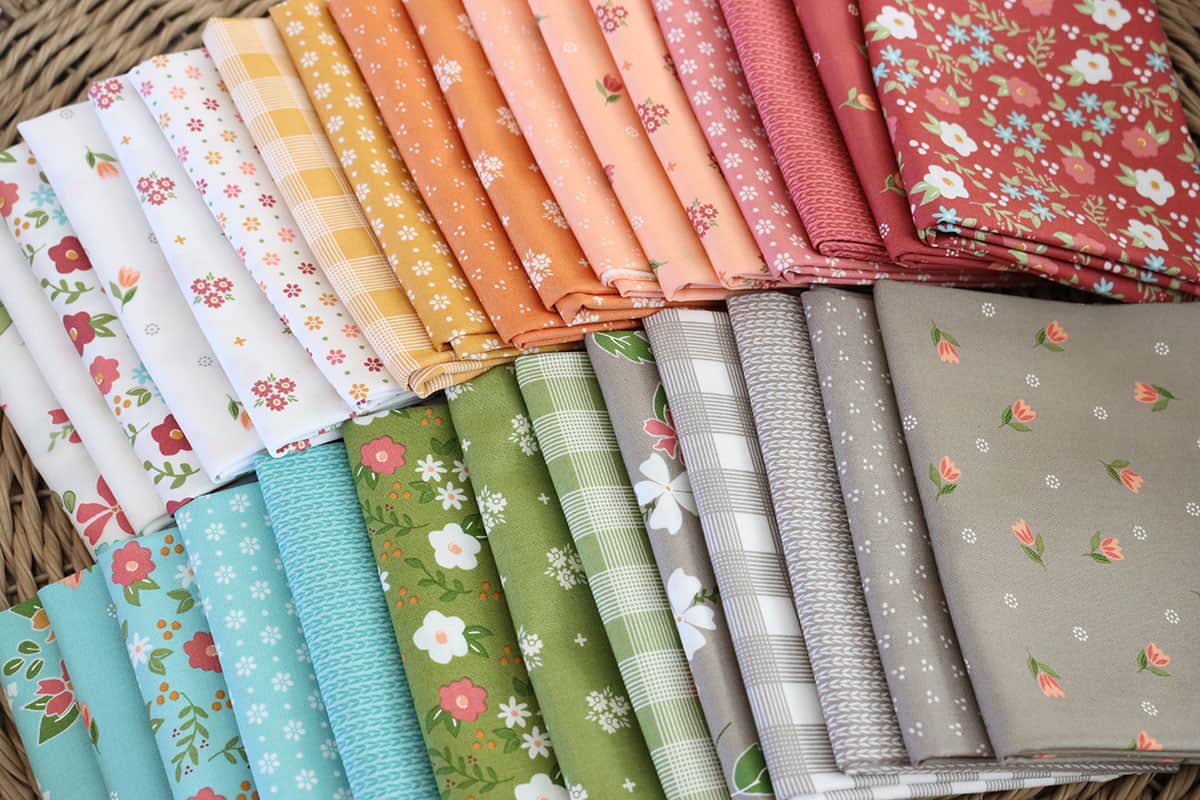 Fat Eighth Quilt Patterns + Tips
What is a Fat Eighth
First, a fat eighth piece of fabric measures 9″ x 21″. (A regular eighth yard of fabric measures 4 ½″ x 42″. Moda fabrics sells fat eighth bundles for each of their fabric collections. These bundles vary in the number of fat eighths included based on the number of different prints in a given collection. Using a fat eighth instead of a regular one-eighth yard gives you the versatility of the extra width.
When I attended my first Quilt Market as an exhibitor, I remember asking shop owners who came by for insights into what types of patterns they were looking for. Many shop owners replied that they would love more fat eighth patterns because those precuts were less expensive and therefore more sellable to consumers on a budget.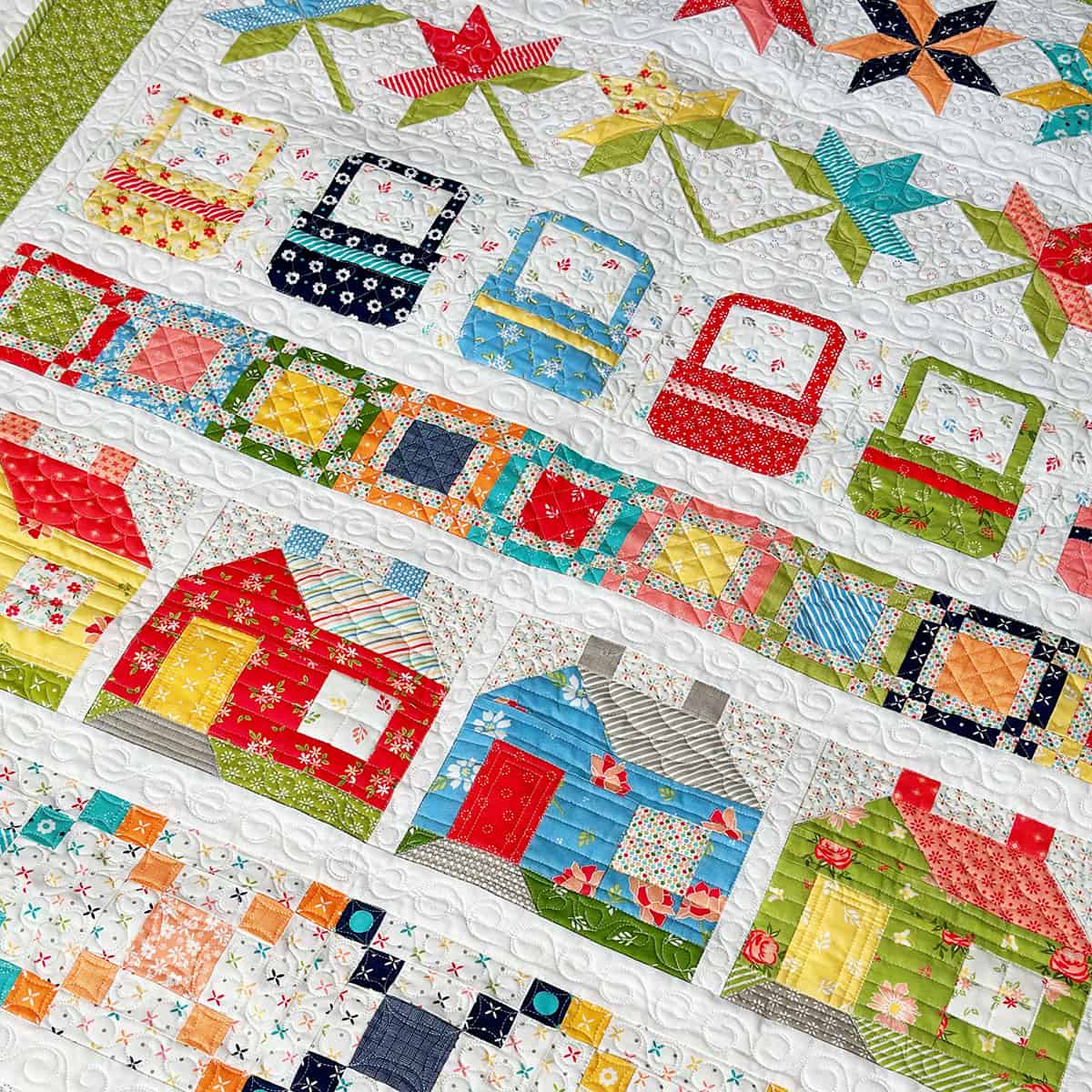 Tips for Sewing with Fat Eighths
Here are some of my best tips for sewing with Fat Eighths:
First, remember that any pattern for fat eighths can also be used with fat quarters. A pattern that calls for 12 fat eighths can be made with 6 fat quarters. Or you can use 12 fat quarters to get the same distribution of prints and save the remaining fat eighths for another quilt.
Factory fat eighths should be pressed before cutting your pieces. This ensures that your pieces are cut accurately from a flat piece of fabric.
Fat eighths can also be cut into smaller and very usable pieces–you can easily cut charm squares, strips measuring 2 ½″ x 21″, strips measuring 1 ½″ x 21″ and 2 ½″ x 2 ½″ squares.
Also, many Layer Cake patterns will work with a fat eighth bundle and still provide leftovers.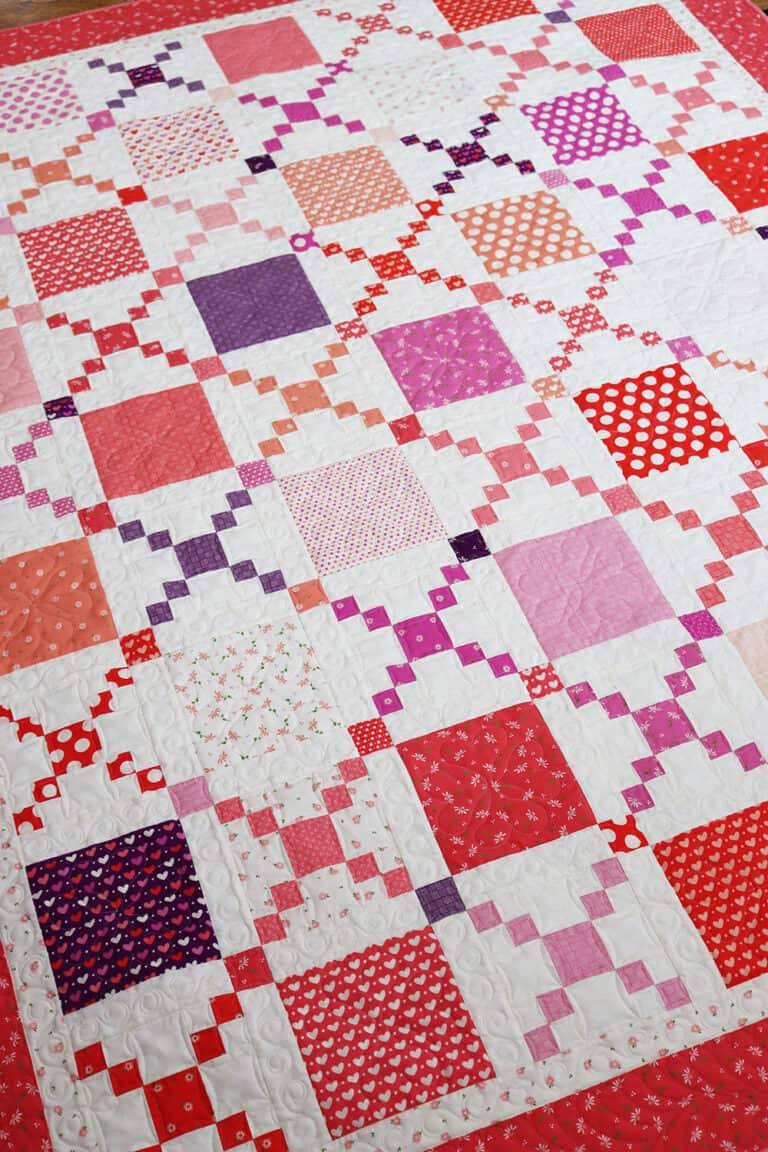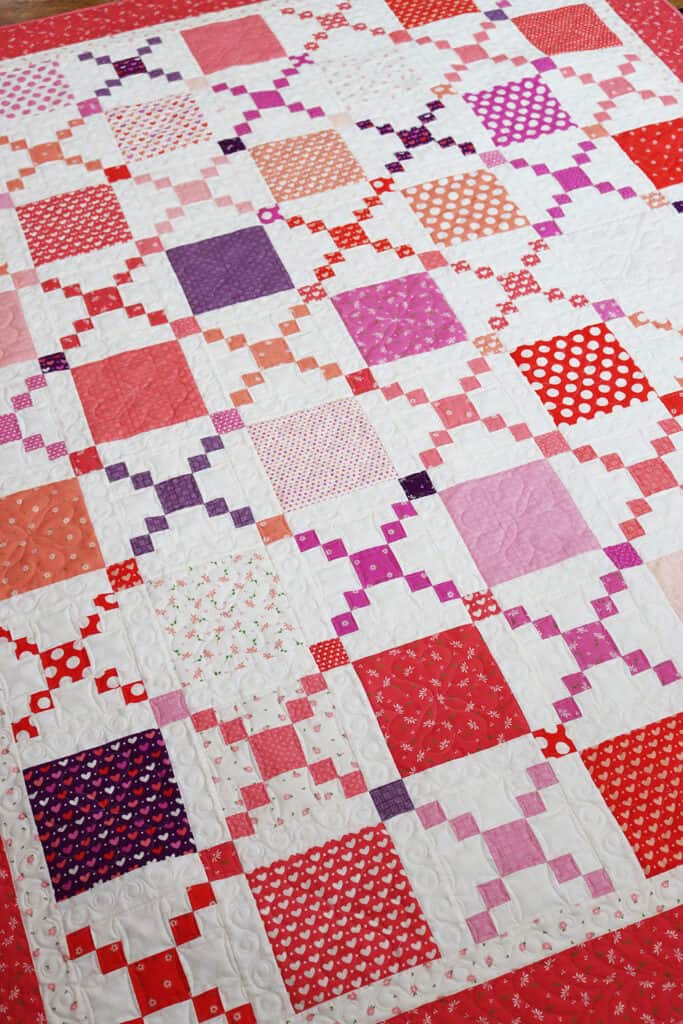 Favorite Fat Eighth Quilt Patterns
Here are some of my favorite Fat Eighth Quilt Patterns: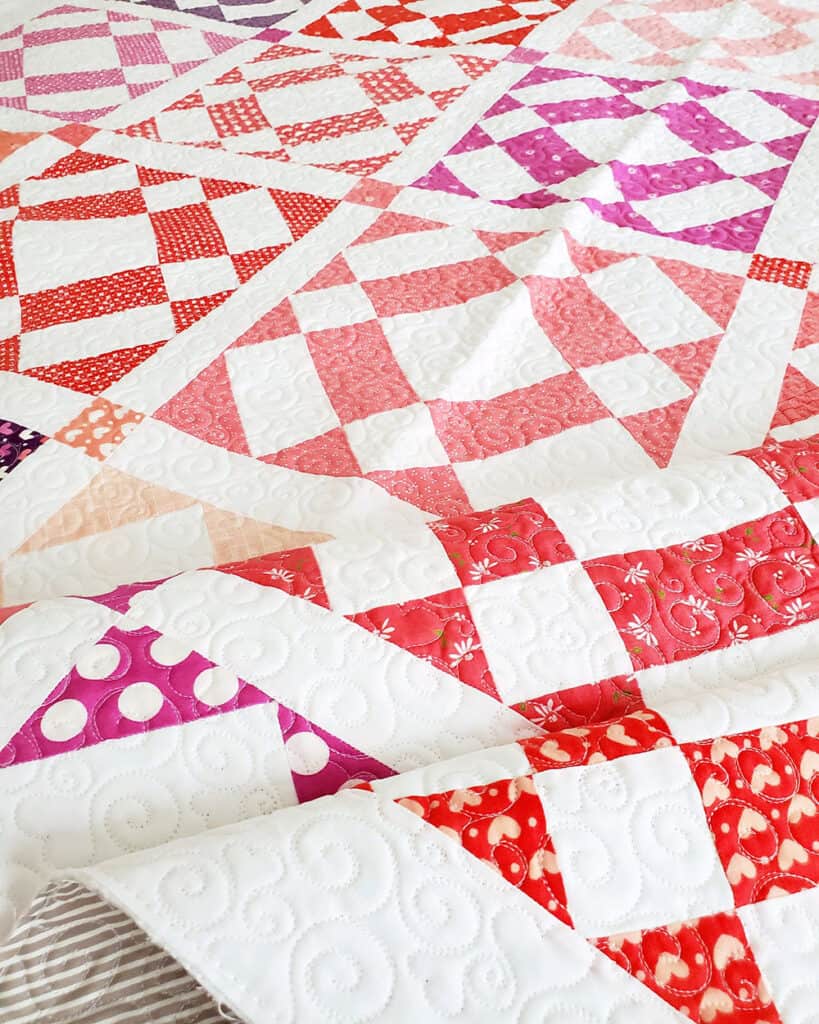 More Ideas for Fat Eighths
You can find even more ideas for Fat Eighth quilt ideas below:
I hope you have enjoyed learning about these Fat Eighth Quilt Patterns + Tips. I'll be back soon to share my favorite Fat Quarter Quilt Patterns.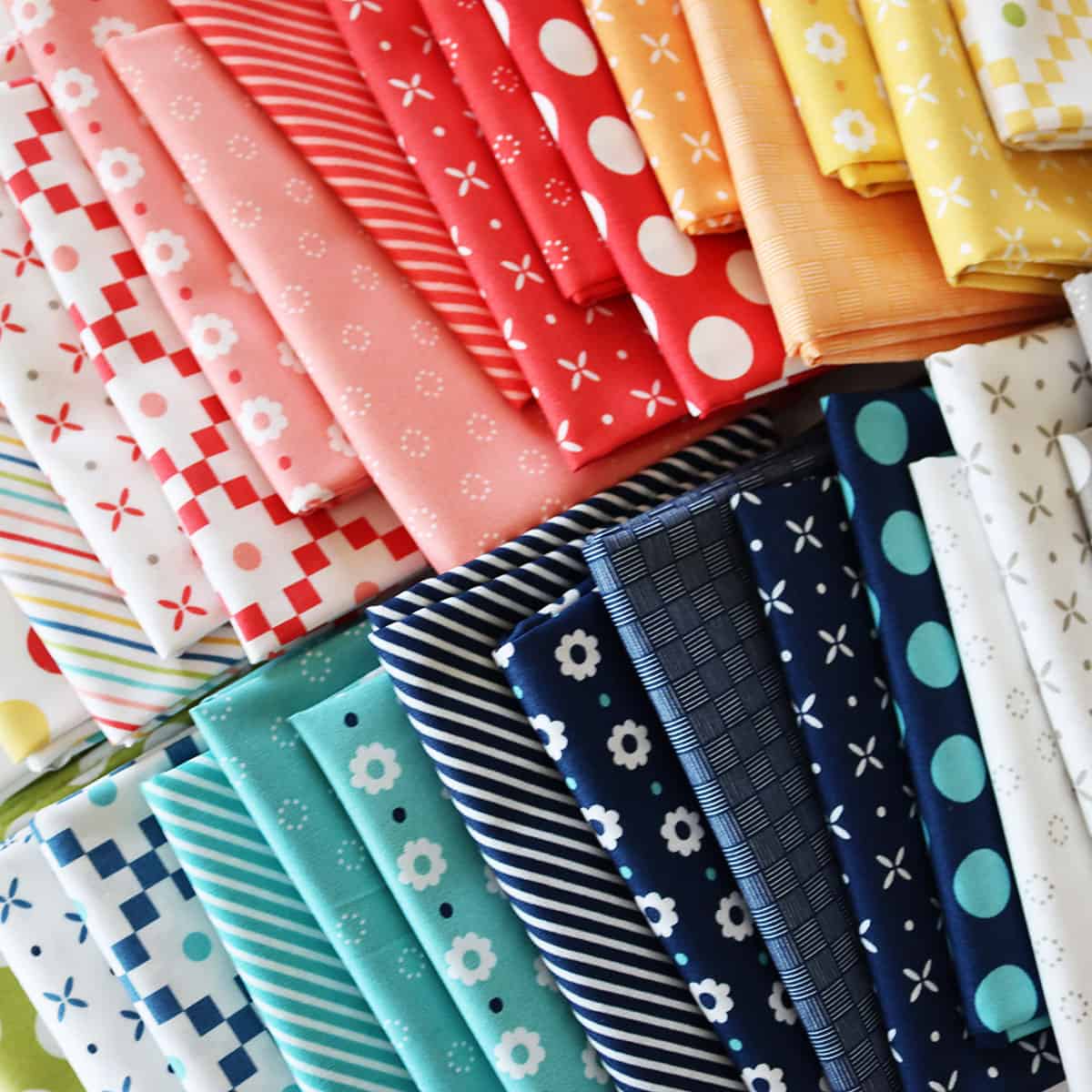 Happy Quilting!