Note: This post was originally published in August 2020 but has been recently updated. Today I'm sharing some of my favorite Simple Charm Pack Quilts & Projects. And I have a short video showcasing many of these projects as well! Charm squares are 5″ x 5″ fabrics squares. Moda fabrics sells them in packages of 42 (some prints from a collection may be duplicates), and other fabric companies sell them in various assortments. Today I'm sharing a mix of patterns, projects from books, and free tutorials. Get some ideas for charm pack projects and start sewing!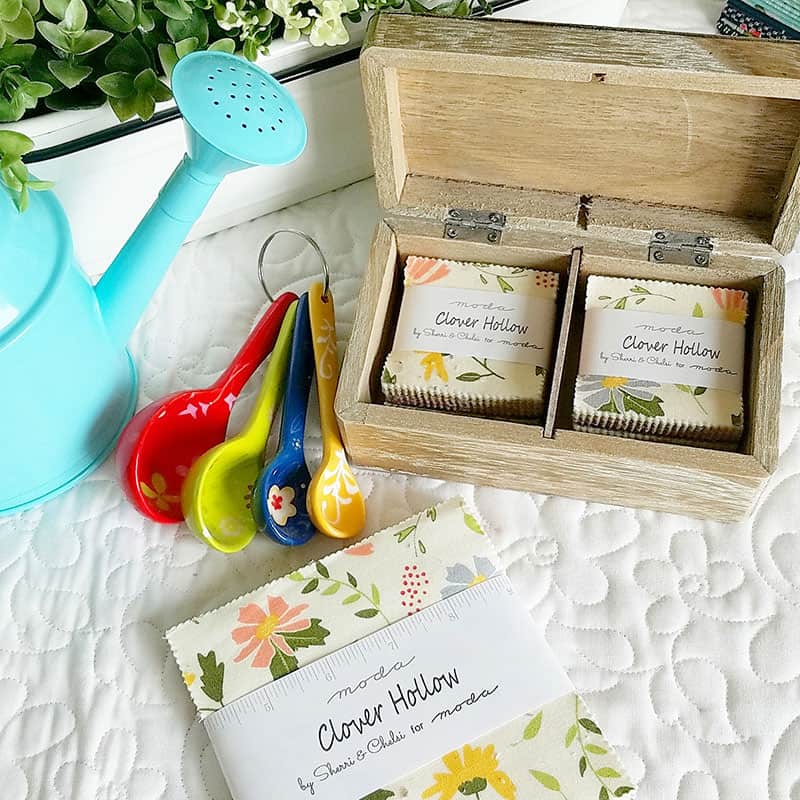 Simple Charm Pack Quilts & Projects
As a beginner quilter I probably purchased charm packs more than any other pre-cut. They were affordable and allowed me to grow my skills by making small projects. Sewing a project with a charm pack is also a great way to decide if you might want to make a larger project from the same collection. It's no wonder that charm pack projects are the favorite for many quilters.
Charm Pack Quilts & Projects Video
Watch my charm pack quilts & projects video above, or on my YouTube channel here for an up-close look at some of these projects.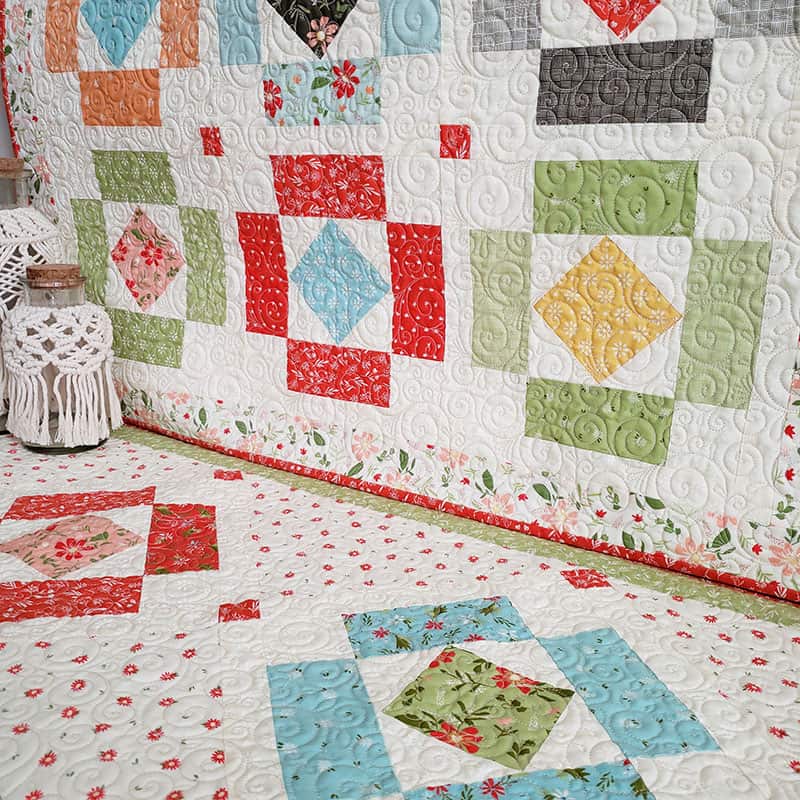 Simply Charming Table Runner & Topper
My pattern for this fun charm pack table runner and topper goes together quickly. I made these projects about a year ago using our Summer Sweet fabrics. Get the Simply Charming pattern here.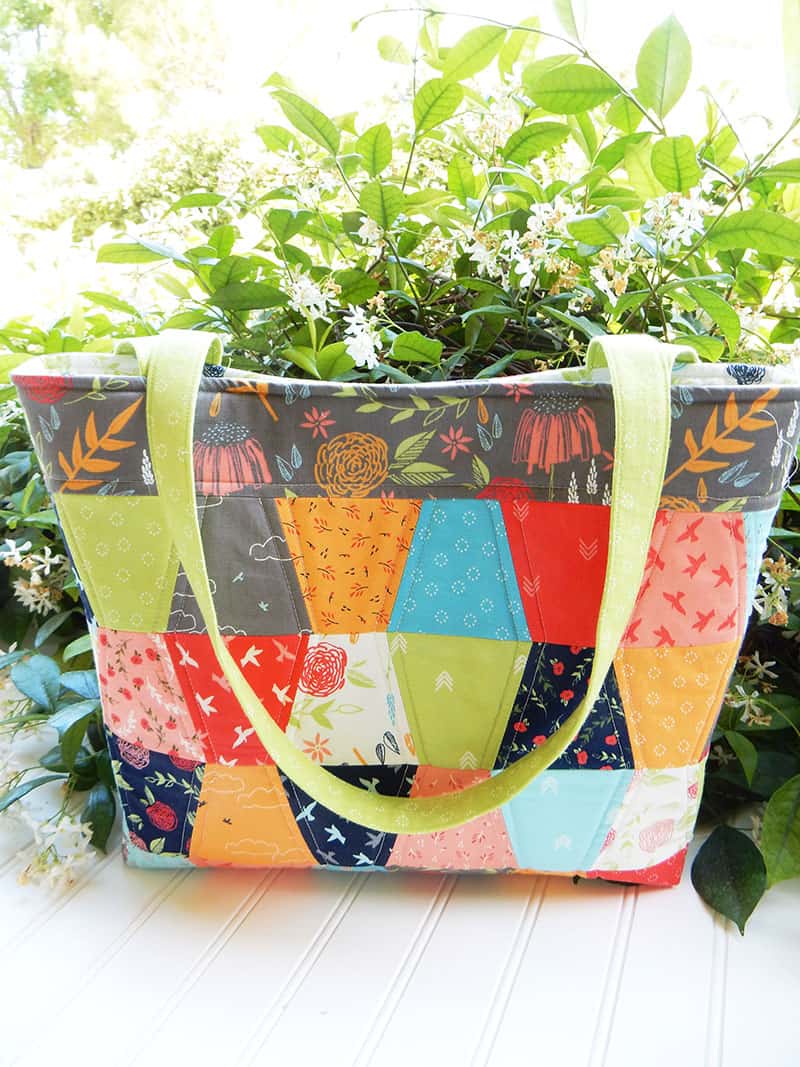 Aubri Tote
The Aubri Tote is pieced using charm squares and a bit of additional yardage for bands, lining, and straps. The version above is made with our Creekside collection from a few years ago, but I've seen it in dozens of different collections and have loved every version. Get the Aubri Tote pattern here.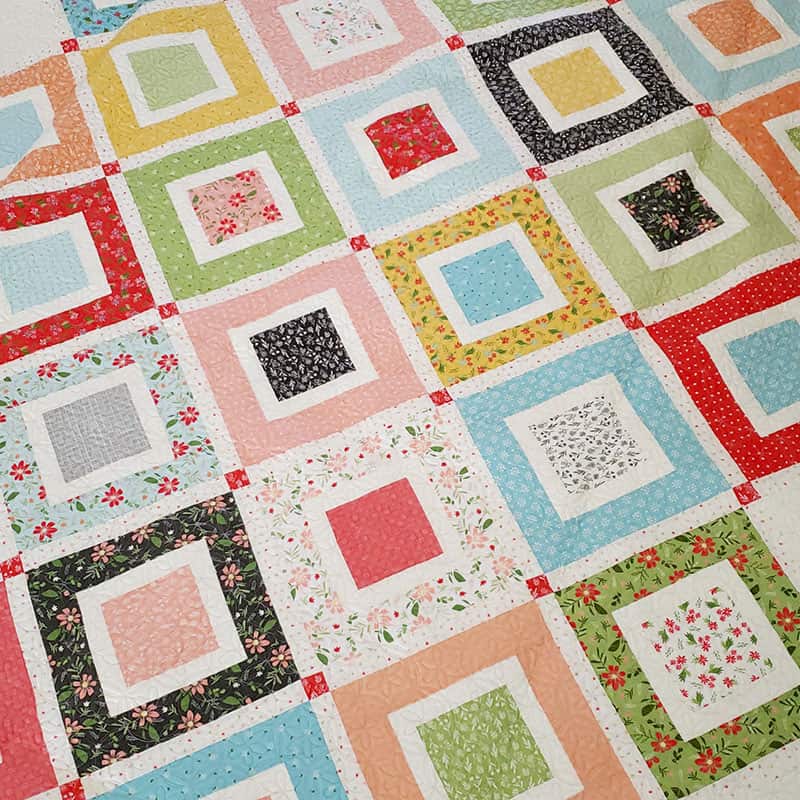 Beach Day
My Beach Day quilt pattern uses a Charm Pack and a Jelly Roll, so the cutting goes extra quickly. This quilt is set on point; however, a beginner can easily use a straight setting to make the final assembly easier. Find the Beach Day pattern here.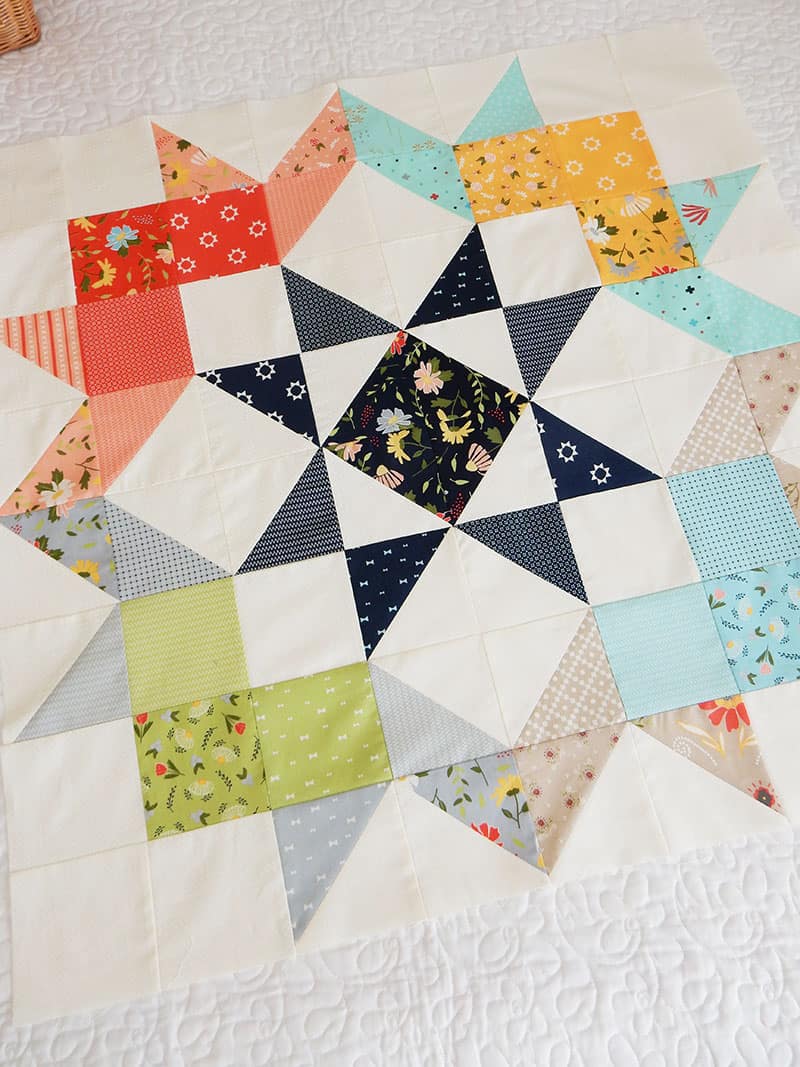 Moda Love Quilt
The Moda Love quilt is sized for Mini Charms, Charm Packs, and Layer Cakes. I've made both the mini charm and the charm pack versions with our fabrics and love it! Get the free Moda Love pattern PDF here.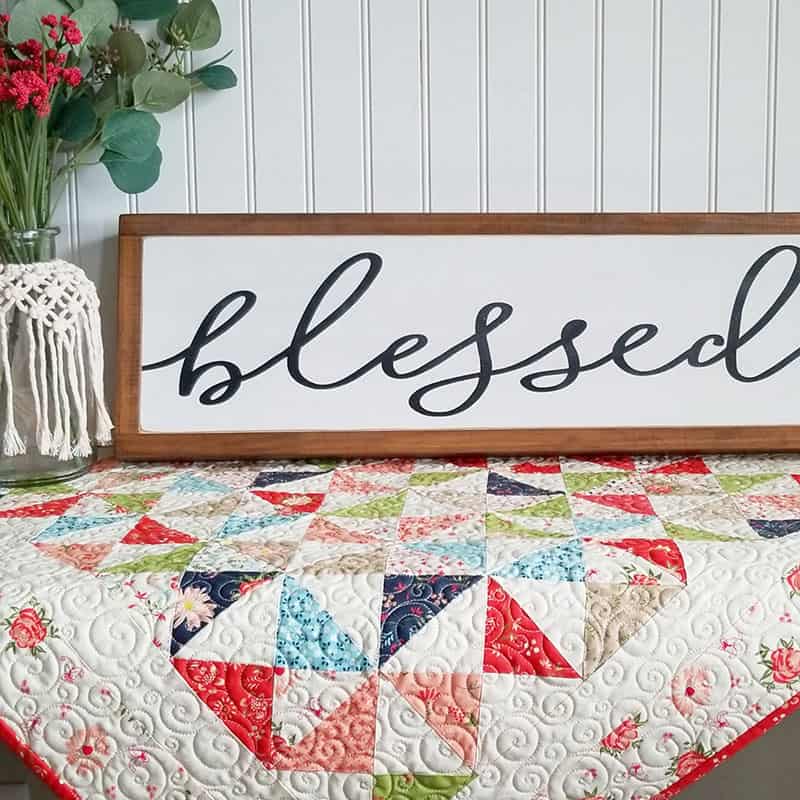 Vintage Charm Table Topper
Last summer I took part in a charm pack project series and shared a free PDF for the above table topper. Get the details on my topper and find the download link for this pattern here.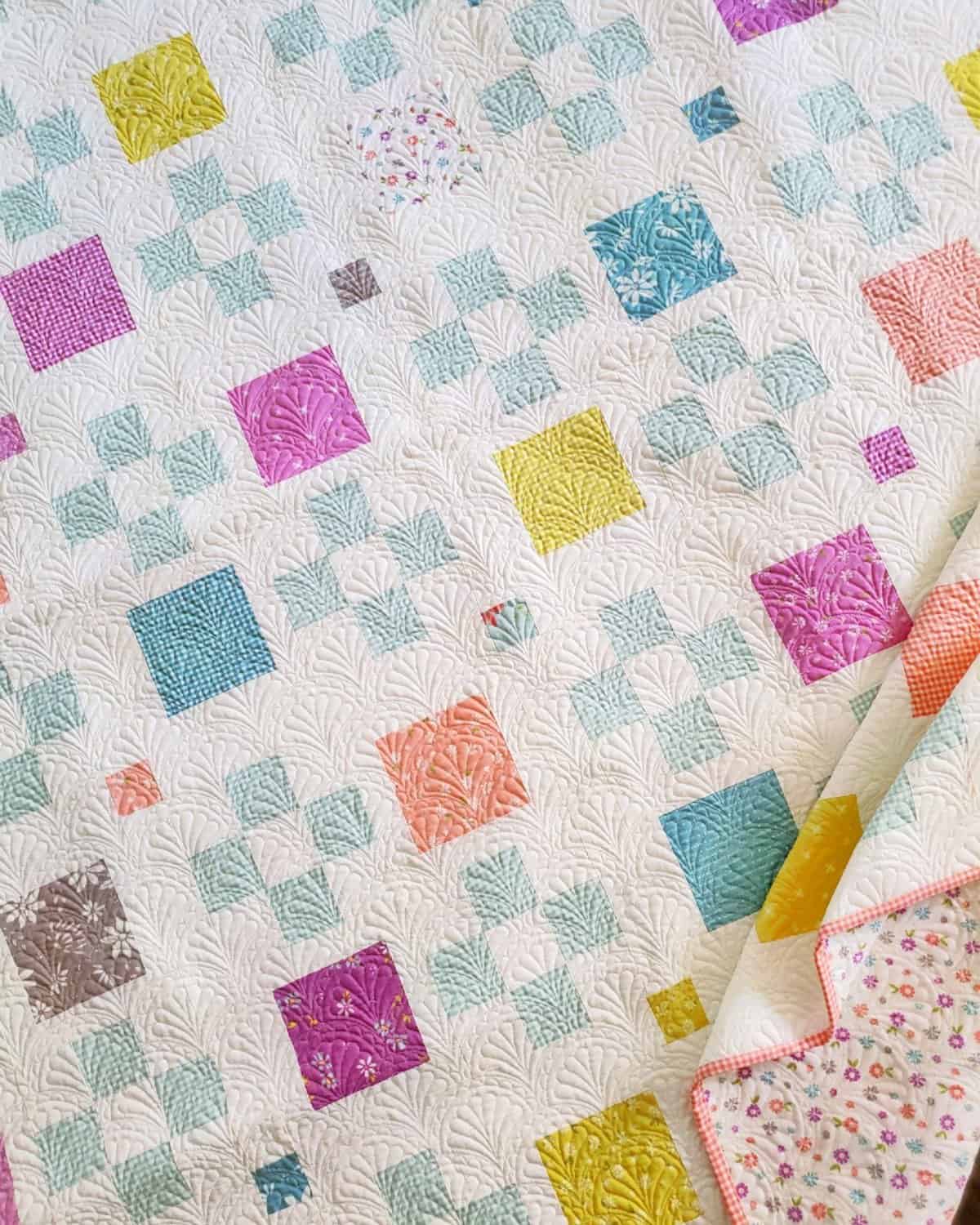 Beachfront and Garden Patch
The Beachfront quilt above sparkles in our Seashore Drive fabrics. It is perfect for a beginner wanting to use a favorite charm pack or scraps. Beachfront finishes at 56 ½″ x 70″ and also uses a mini charm pack or scraps and background fabric.
Garden Patch is my most recent charm pack pattern and is shown mocked up in our Sincerely Yours fabrics. It finishes at 48 ½″ x 58 ½″ and can be found in paper and PDF here.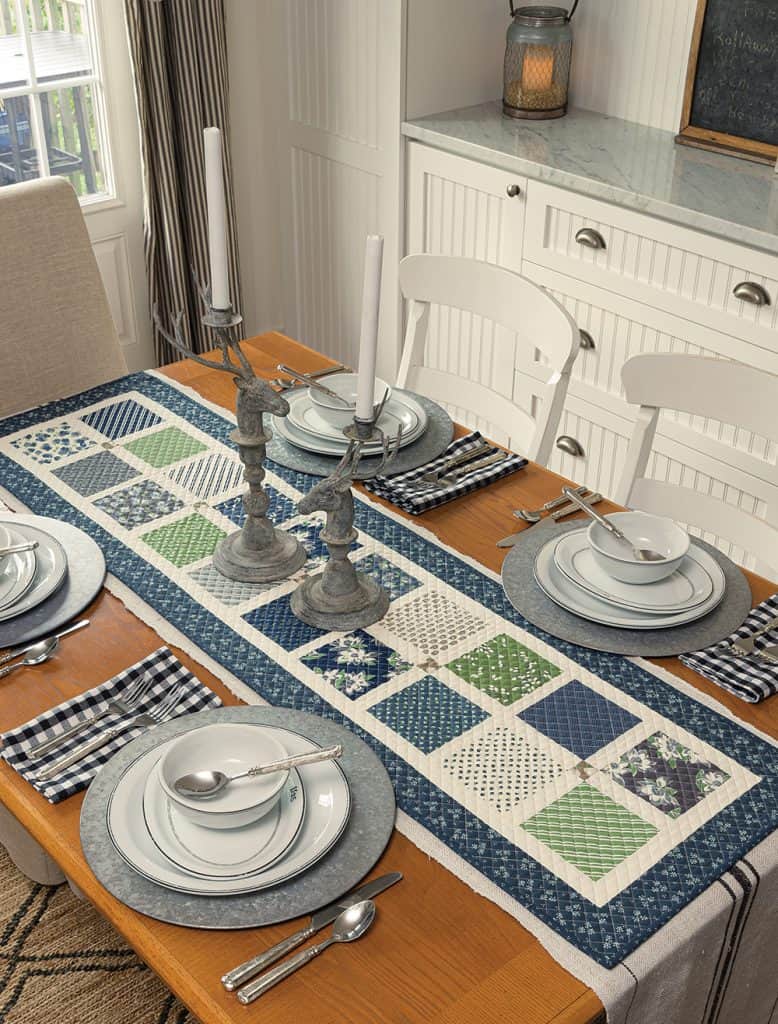 More Charm Pack Resources
I hope you'll enjoy finding some new Simple Charm Pack Quilts and Projects to make. Charm pack projects make terrific stash and scrap quilts since most quilters have plenty of fabrics from which to cut charm squares.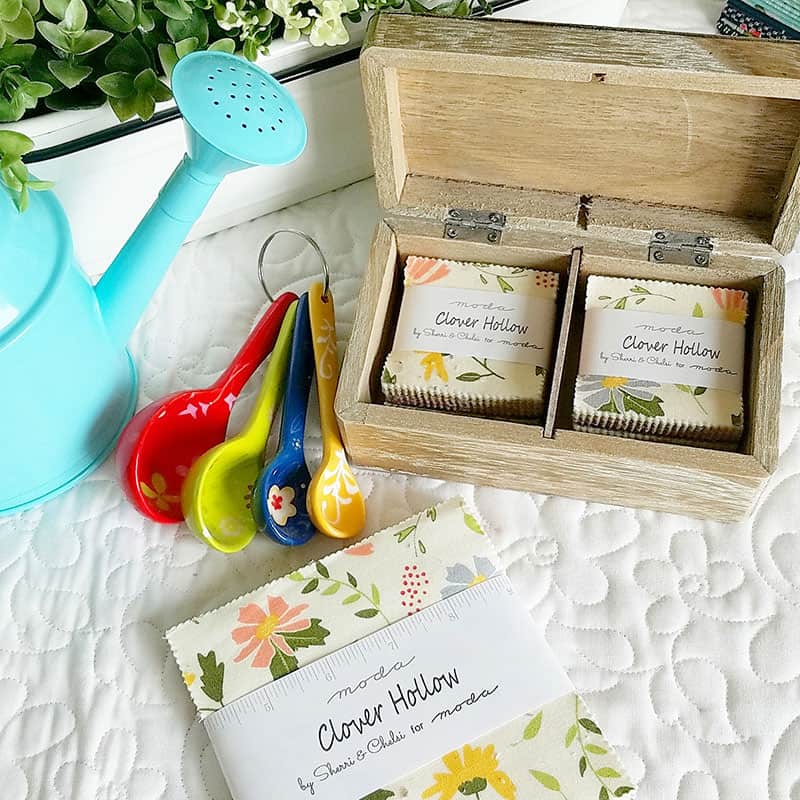 Happy quilting, and thanks so much for stopping by!