Hello, friends! Today I'm sharing the Coastal Summer Medallion Quilt in our new Strawberry Lemonade fabrics. I absolutely love this quilt. It's hanging on the wall in my office right now and making me so happy! I have a video to share with this quilt today with several ideas for using this pattern, too. And I also share the Montage quilt on today's video. Keep reading for all of the details.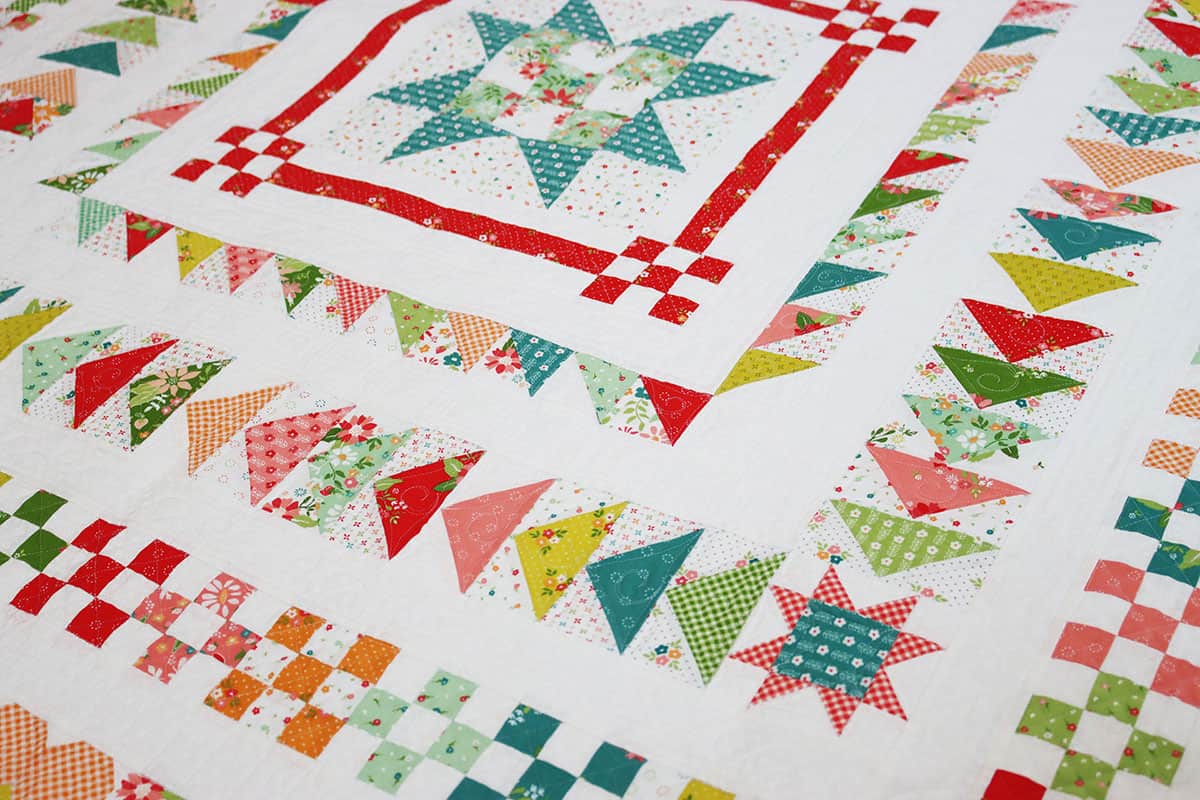 Coastal Summer Medallion Quilt
Coastal Summer Quilt Details
The Coastal Summer Medallion Quilt finishes at 72 ½″ x 72 ½″ and is fat eighth and fat quarter friendly. The following fabrics are required to make the quilt:
34 Fat Eighths (I used the 32 in the Strawberry Lemonade bundle along with an extra fat eighth of each of the red and blue prints for the center block).
3 ⅞ yards background (I used the tone on tone white from Strawberry Lemonade).
1 yard assorted Low-Volume Prints
1 ¼ yards Outer Border
¾ yards Binding
4 ½ yards Backing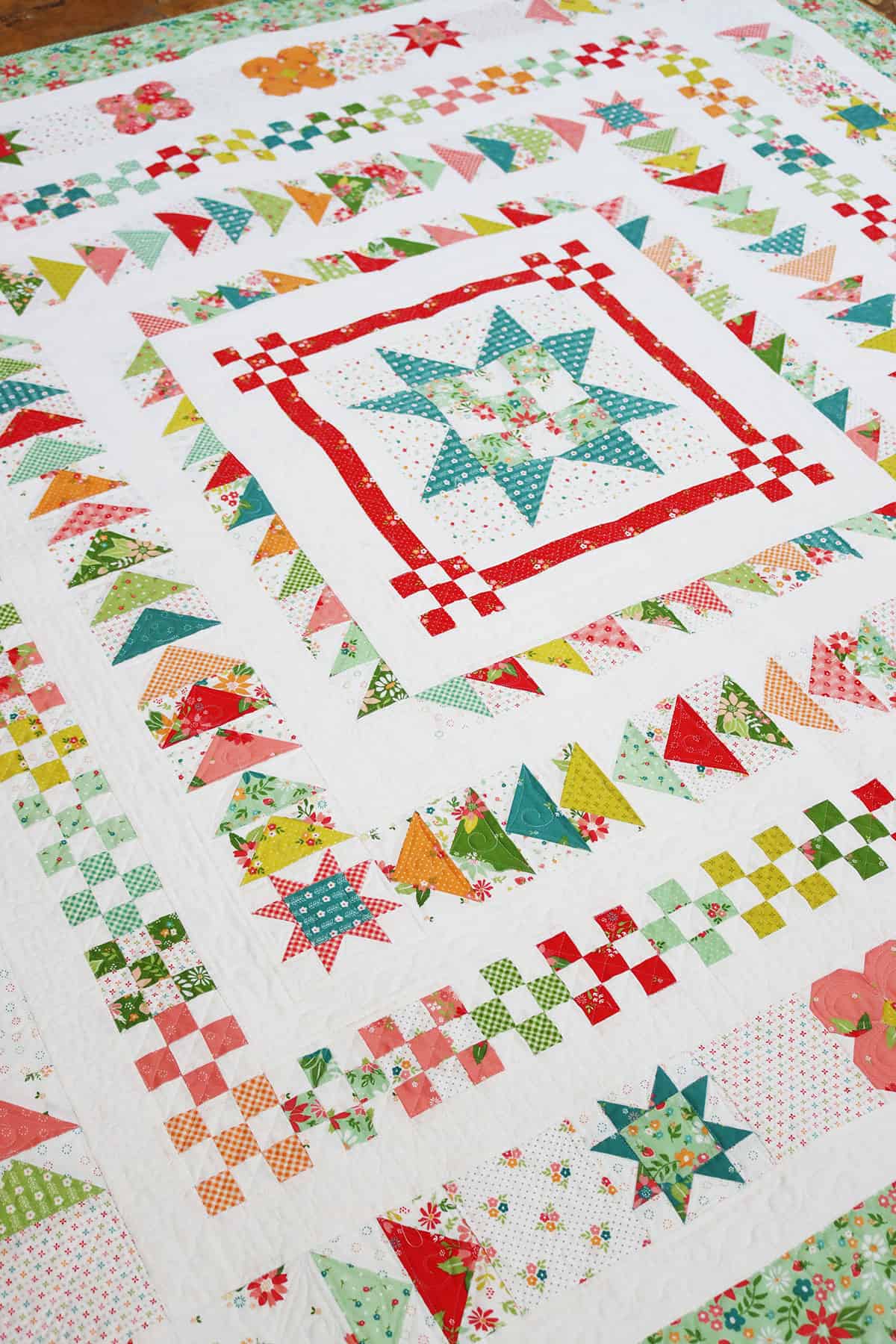 The Coastal Summer Medallion Quilt Video
Watch the video with all of the details on this quilt above or watch on our YouTube channel. In the video you'll see the quilt up close and also hear a few other ideas for using the pattern.
More from the Strawberry Lemonade Collection
Here are the previous posts on fabric and quilts from the Strawberry Lemonade Collection: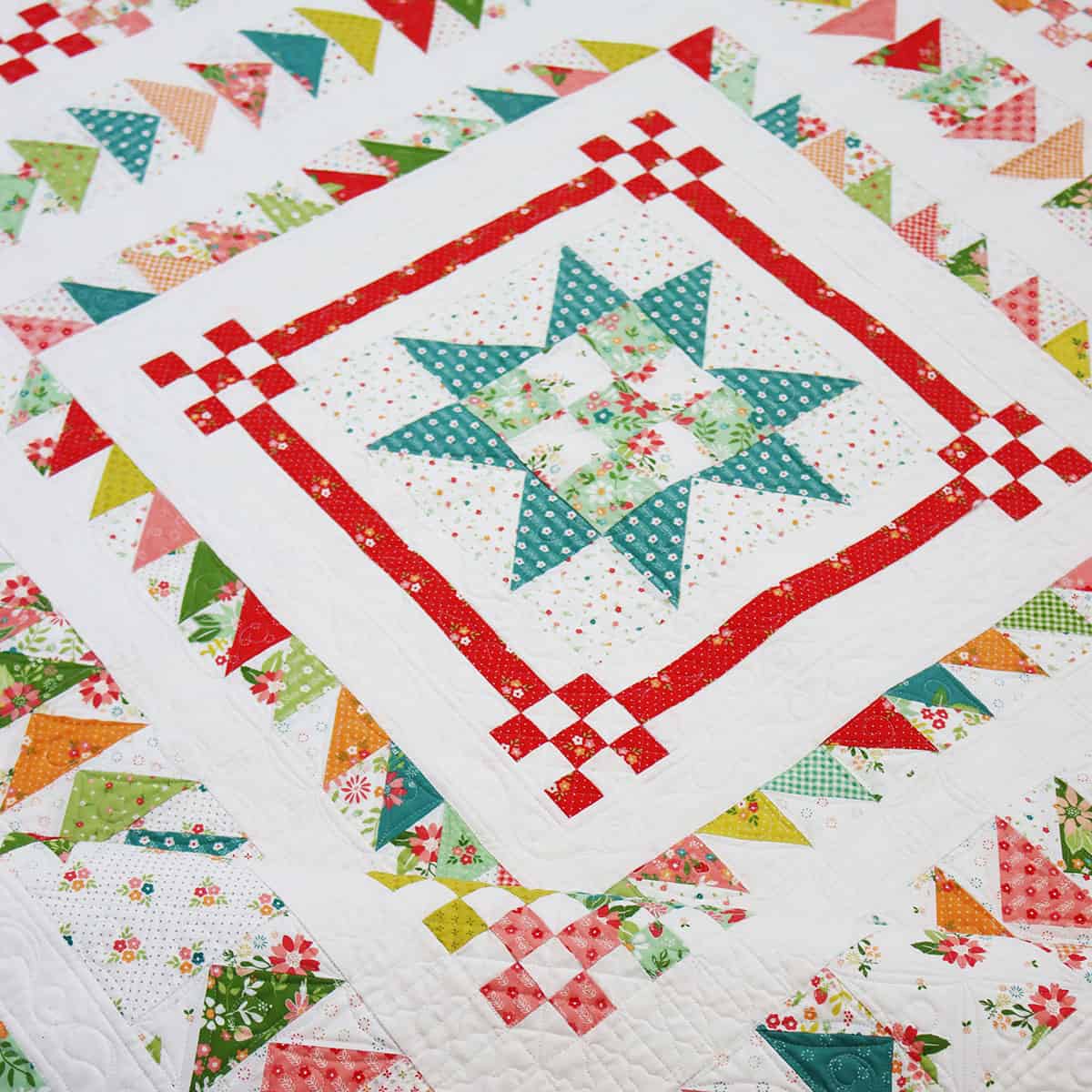 Thanks so much for stopping by to read about the new medallion quilt.
Happy quilting!