Hello, friends! Today I'm sharing my new Vintage 2 Fat Eighth Quilt design. This quilt is based on one of my early quilt pattern designs. I've been wanting to make a few changes to the pattern for quite some time now, and Strawberry Lemonade was the perfect collection to use for my new sample and new pattern.
Vintage 2 Fat Eighth Quilt
Vintage 2 Quilt Details
The Vintage 2 Quilt finishes at 62 ½″ x 75 ½″ and is a great quilt for a confident beginner. Since the stars points have a large background around them, it is easy to get the points perfect! Below you'll find the fabric requirements for the Vintage 2 Quilt:
1 Fat Eighth Bundle or at least 27 Fat Eighths in light, medium, and dark
2 ¾-yards Background and Inner Border
⅝-yard Sashing
1-⅛ yards Outer Border
¾-yards Binding
4 yards Backing
Vintage 2 Quilt Video
Watch the video on the Vintage 2 quilt above or go here to watch on our YouTube channel. In the video you'll see the quilt up close and be able to get tips and ideas for sewing.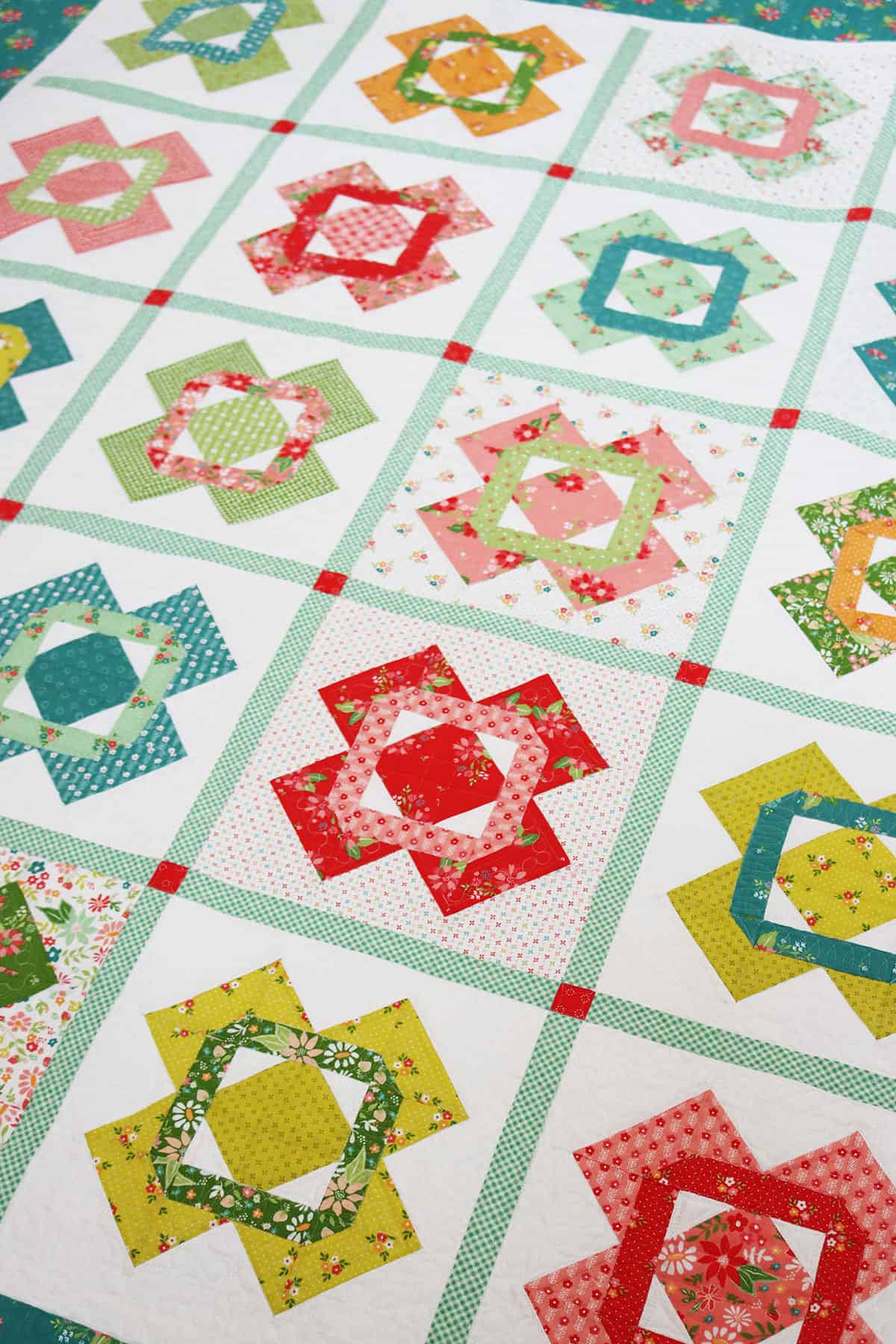 More with the Strawberry Lemonade Collection
Here is a list of the previous posts featuring the Strawberry Lemonade Collection fabrics and quilts: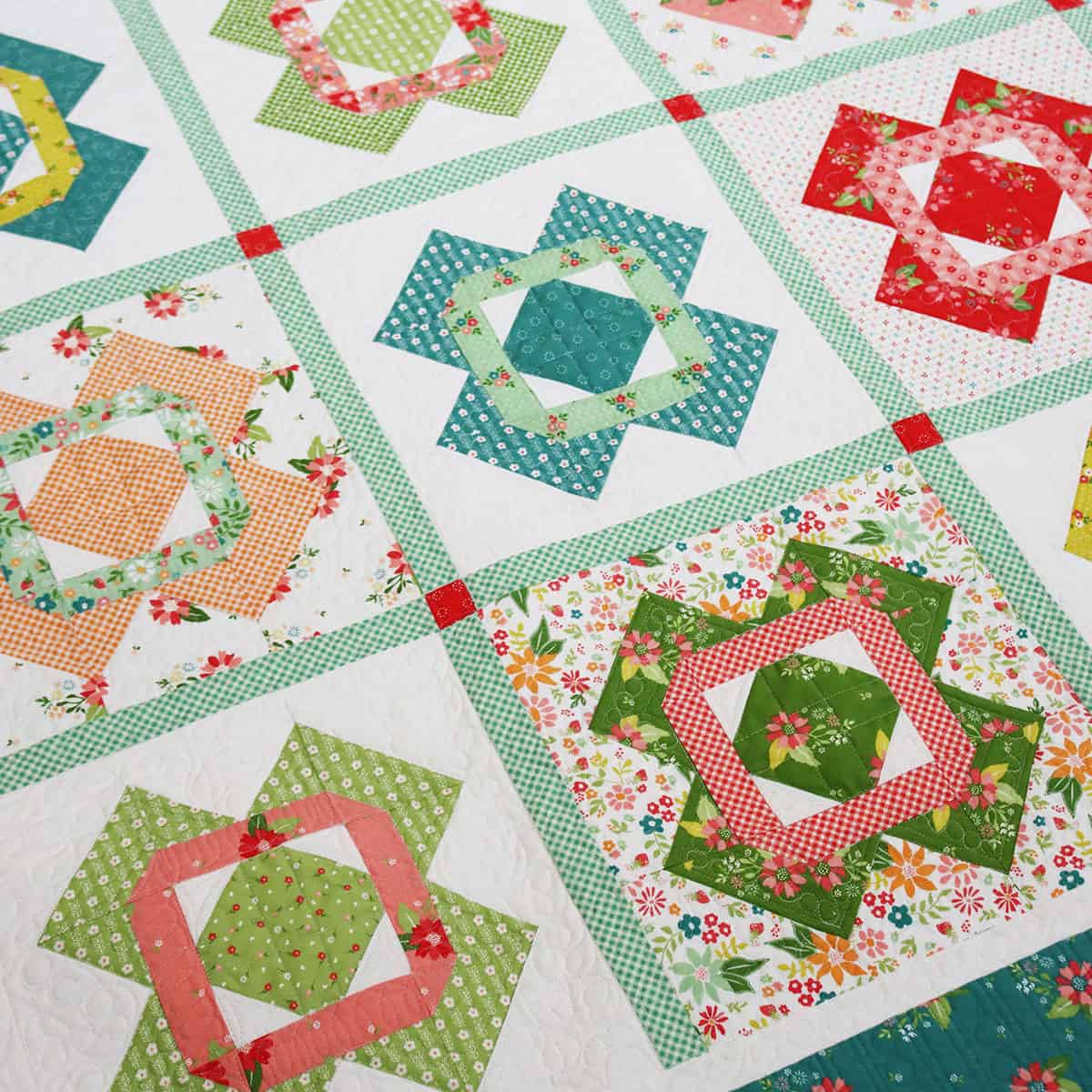 Thanks so much for stopping by to read the Vintage 2 Fat Eighth Quilt post. I'll be back to share more Strawberry Lemonade quilts and projects soon!
Happy quilting!