Today I'm sharing my new Montage Fat Eighth Quilt in Two Sizes. I'm super excited about this pattern and how my quilt turned out. I've had this vintage block design in my notebook for quite some time and decided to use two different types of star centers for an extra bonus.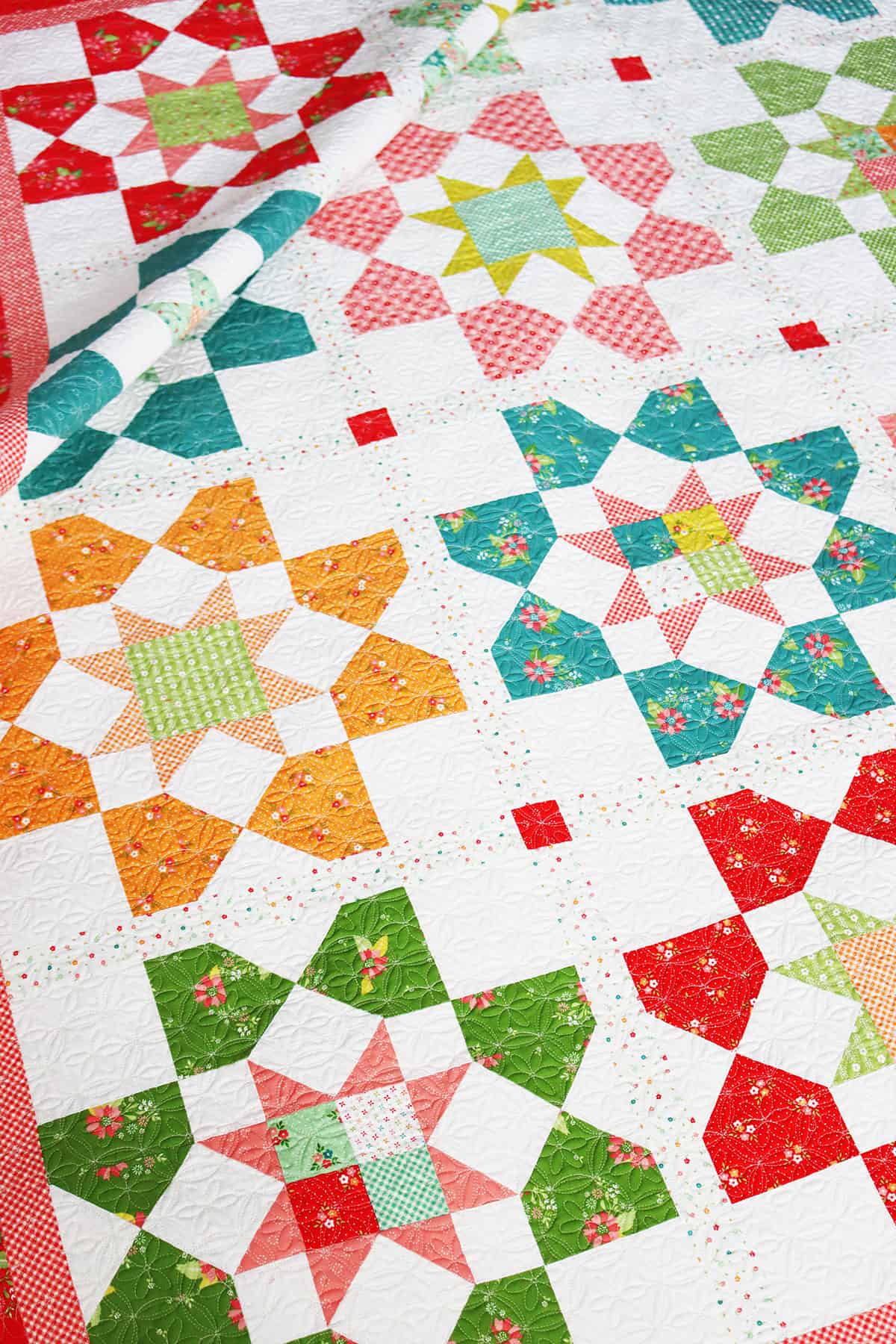 Montage Fat Eighth Quilt
Montage Quilt Details
The Montage quilt pattern contains directions for both a bed-size quilt finishing at 80″ x 80″ and a throw quilt finishing at 60 ½″ x 78″. I was super excited to be able to use fat eighths with minimal waste for both of these versions. Be sure to follow the cutting diagram included in the pattern in order to best utilize the fabric. You'll find fabric requirements for the bed size quilt below (with throw quilt requirements in parenthesis):
1 Fat Eighth Bundle or at least 25 fat eighths (19 needed for the throw)
2 ¾ yards background (2 ¼ yards for the throw)
⅞ yard sashing (⅝ yards for the throw)
⅝ yard inner border (½ yard for the throw)
1 ¼ yards outer border (⅞ yard for the throw)
¾ yard binding (⅝ yard for the throw)
Find the pattern here or click on the button below.
My six new patterns are all 20% off now, and when you purchase at least four I'll include one of our Strawberry Lemonade sticker sheets, too!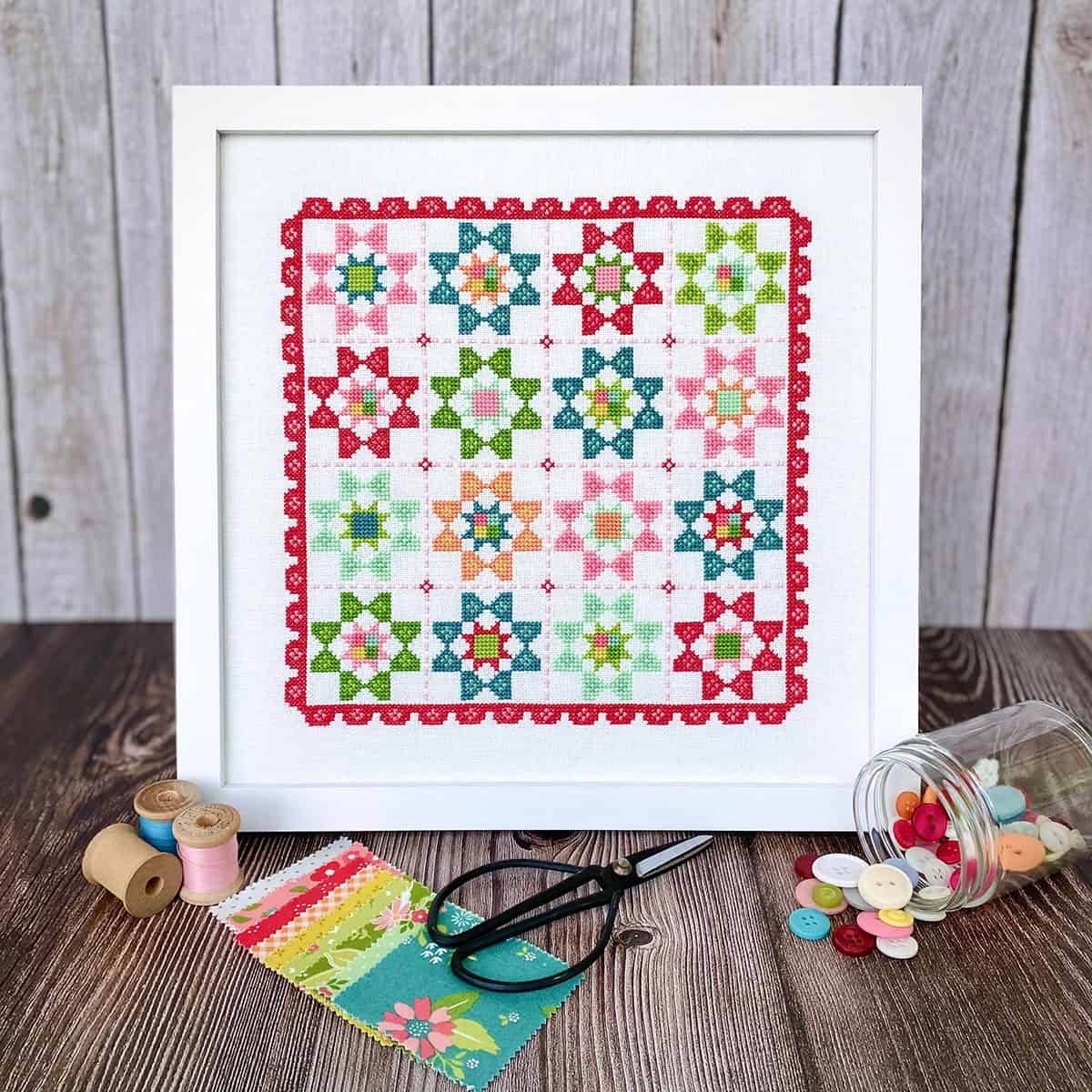 Montage Cross Stitch Design
My good friend Katie from Count Your Stitches Design Company has designed a delightful cross stitch pattern to go along with my Montage quilt pattern. I love the extra details Katie added, and of course she was able to beautifully match the fabrics in our collection with her floss colors. Find the Montage Cross Stitch (plus a couple of other designs based on my quilts for this collection) here.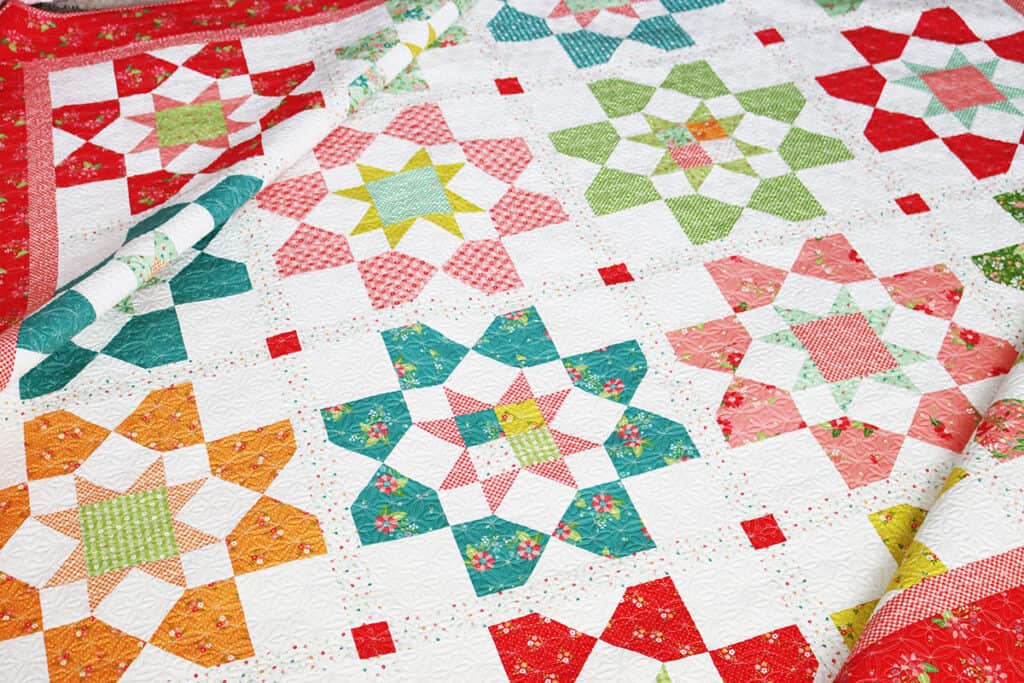 More Strawberry Lemonade Quilts + Fabric
Thanks so much for reading about the Montage Fat Eighth Quilt in Two Sizes. Stay tuned for even more fun quilts with our Strawberry Lemonade fabrics. And find the previous Strawberry Lemonade fabric and quilt posts below: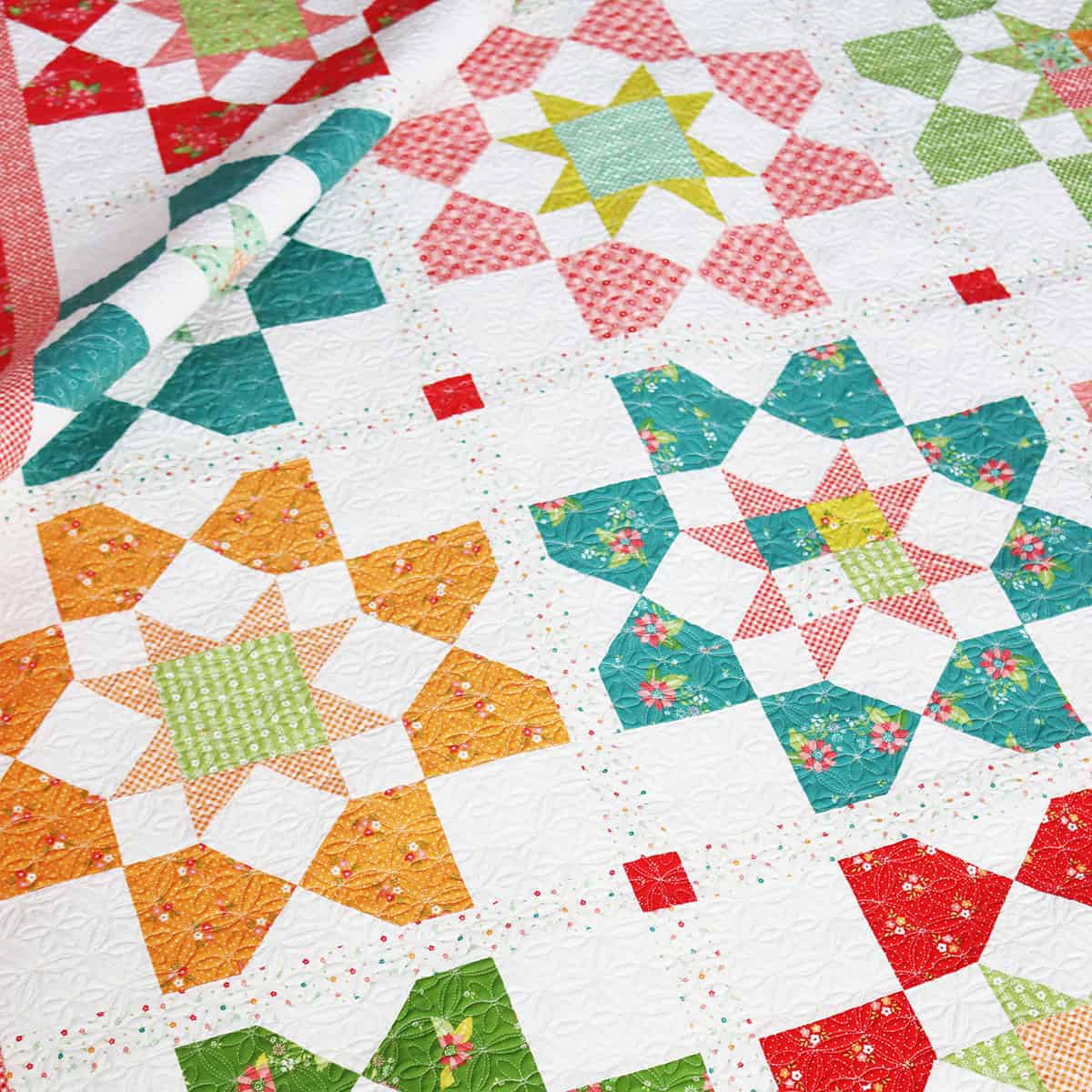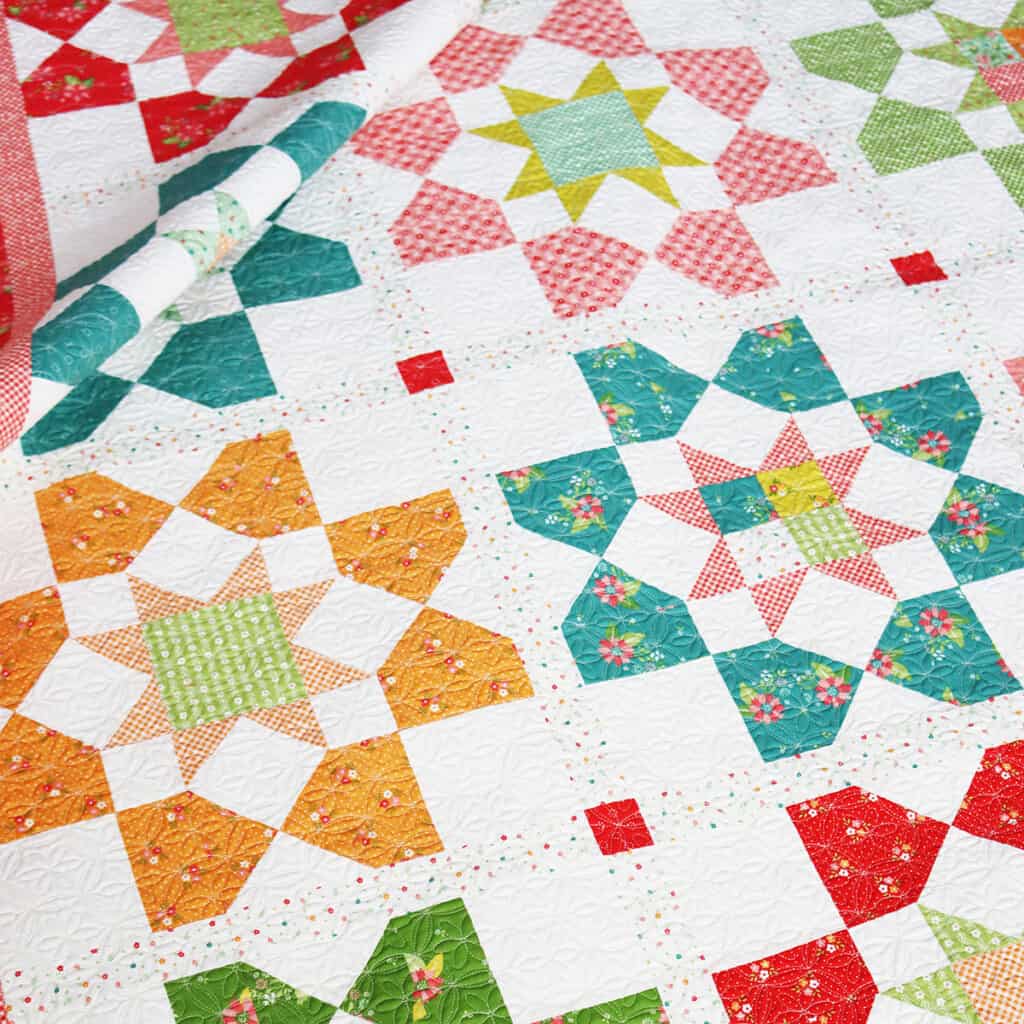 Happy quilting!