Hello, friends! Today I'm super excited to share our brand-new Strawberry Lemonade Fabrics by Sherri & Chelsi for Moda. We have been waiting to share this collection and are so excited the day is finally here. I have some fun photos to share here on today's post along with a video walk-through of the entire collection.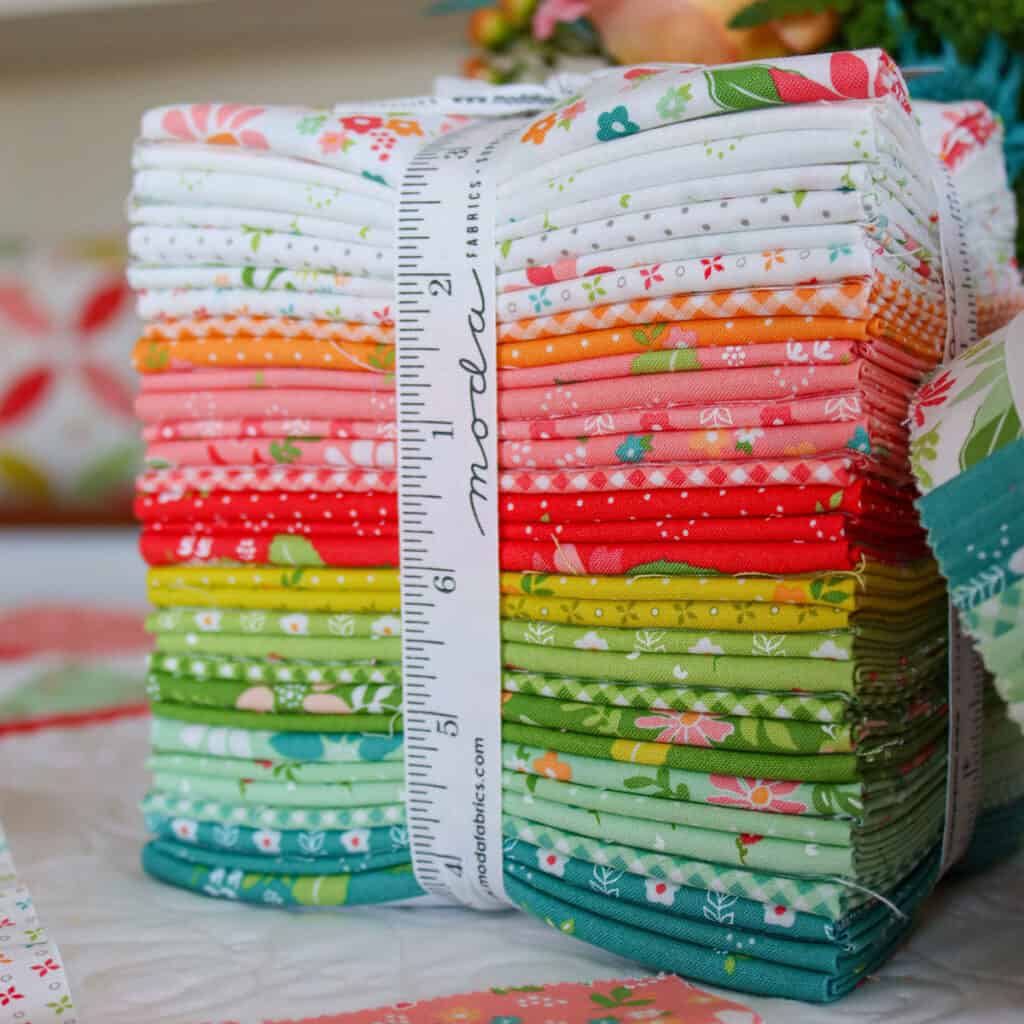 Strawberry Lemonade Fabrics by Sherri & Chelsi
Strawberry Lemonade Moda Catalog Cover
We designed this collection quite some time ago and were wonderfully surprised late in 2022 to find out that our collection would be featured on the Moda Piece catalog cover. We had a wonderful time planning and preparing for the photo shoot which took place just a couple of days after our sample yardage arrived. Because of the timing, I sewed several small projects using the strike off pieces from the collection in order to add even more of the collection to our photos. And I haven't stopped sewing with the fabrics since they arrived in mid-May!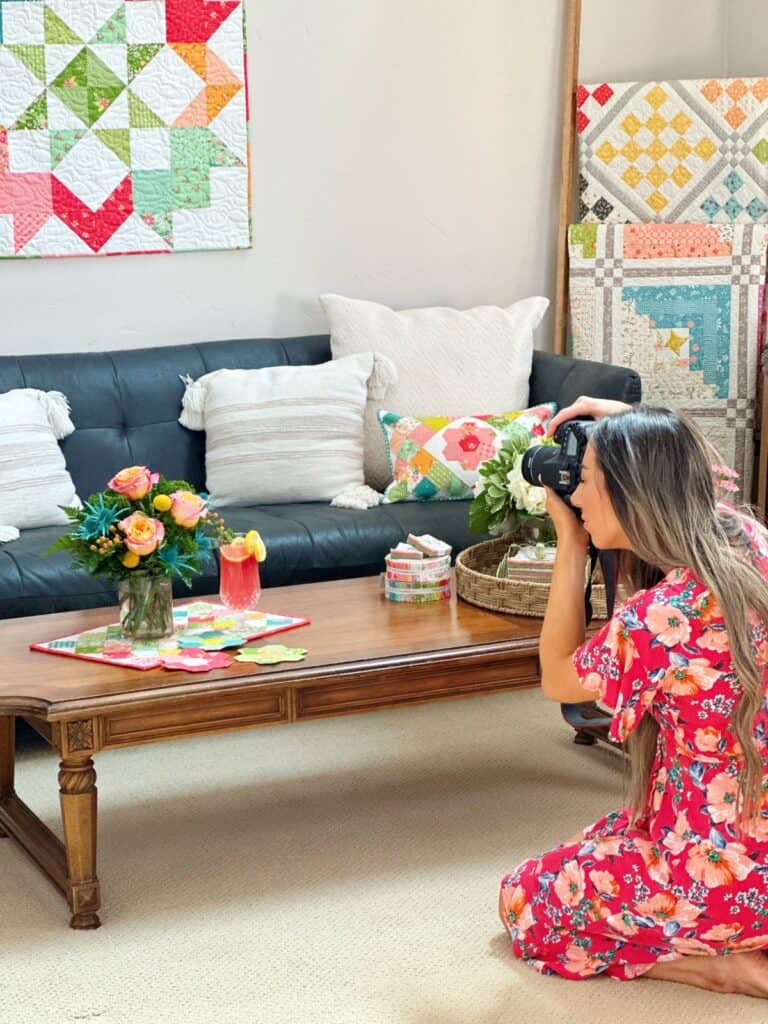 Inspiration + Prints and Colors
Strawberry Lemonade…
A warming breeze, blue skies, and vibrant florals show summer is about to blossom. Strawberry Lemonade presents a slice of warm summer days sitting on the back porch with the perfect companions: a glass of freshly squeezed lemonade, and vibrant new blooms. This bright and cheery collection reminds us of that season filled with fond memories of swimming at the local pool, backyard gatherings with family and friends, laughter and song, and picnics at the park.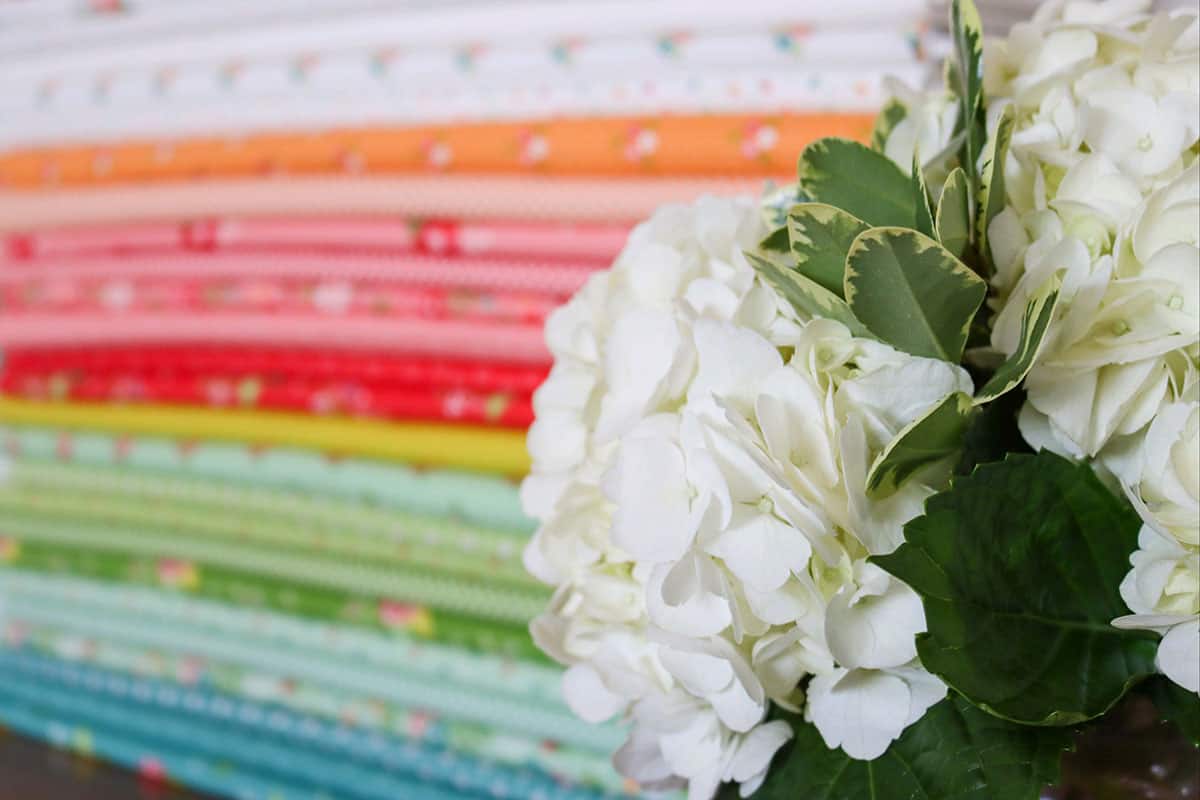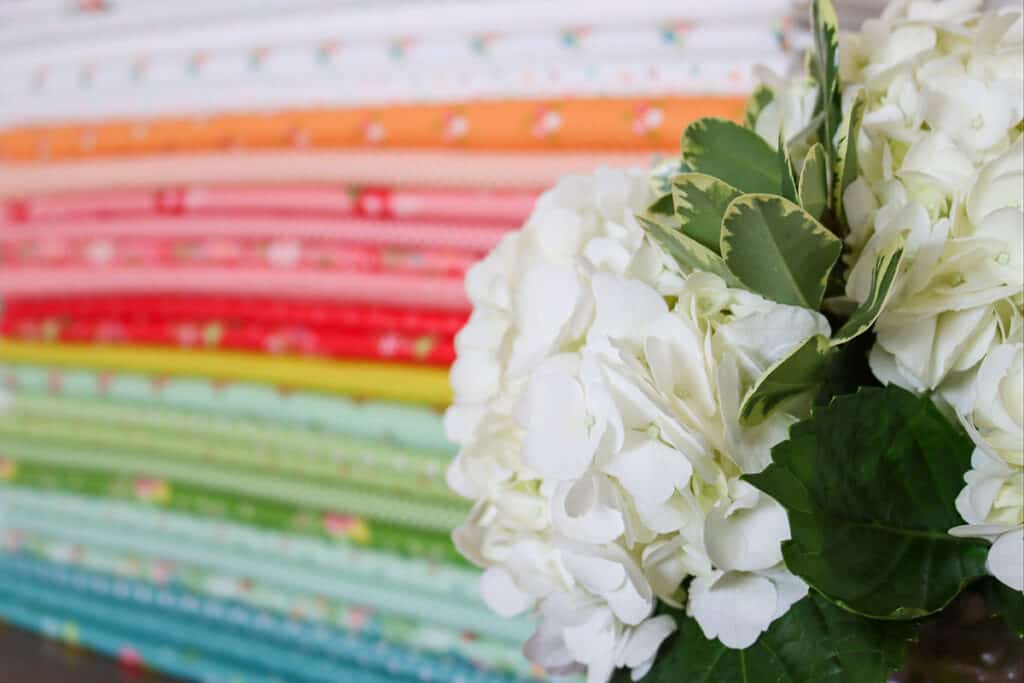 Strawberry Lemonade offers a lush pallet with soothing shades of orange, pink, green, citrine, mint-aqua, and teal that echo the vivid hues of a garden during the early summer months. We hope you enjoy sewing with this collection, and don't forget to grab a glass of Strawberry Lemonade too!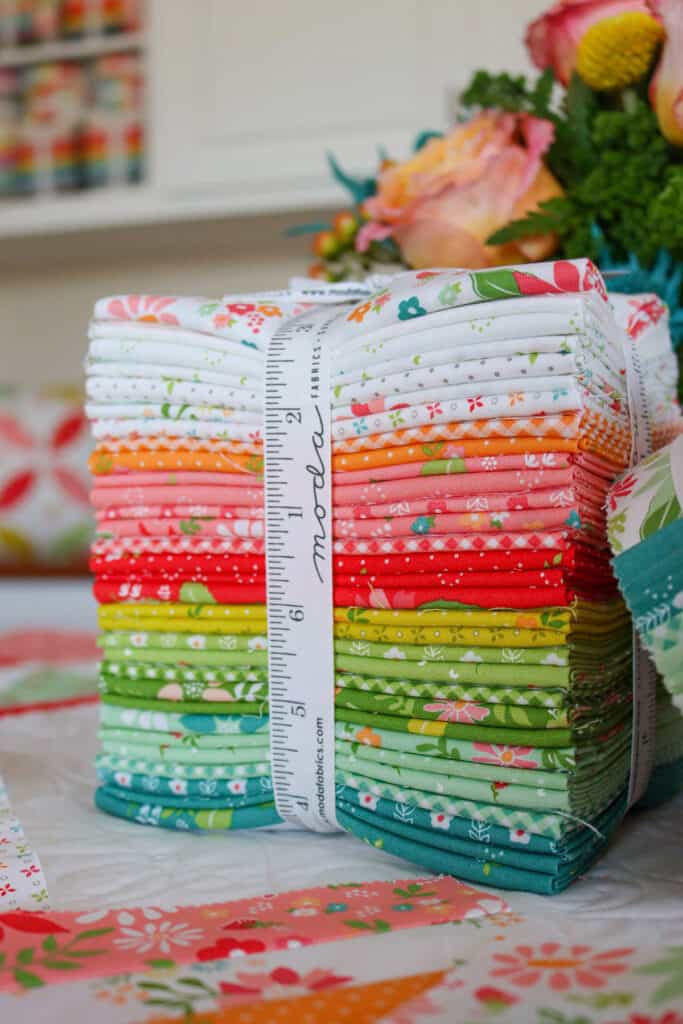 Strawberry Lemonade Fabrics Video
Watch the Strawberry Lemonade Fabrics video above or watch on our YouTube channel here. In the video Chelsi and I share each of the prints in the collection so you can see them up close. We also share thoughts and ideas about ways to use all of the fabrics.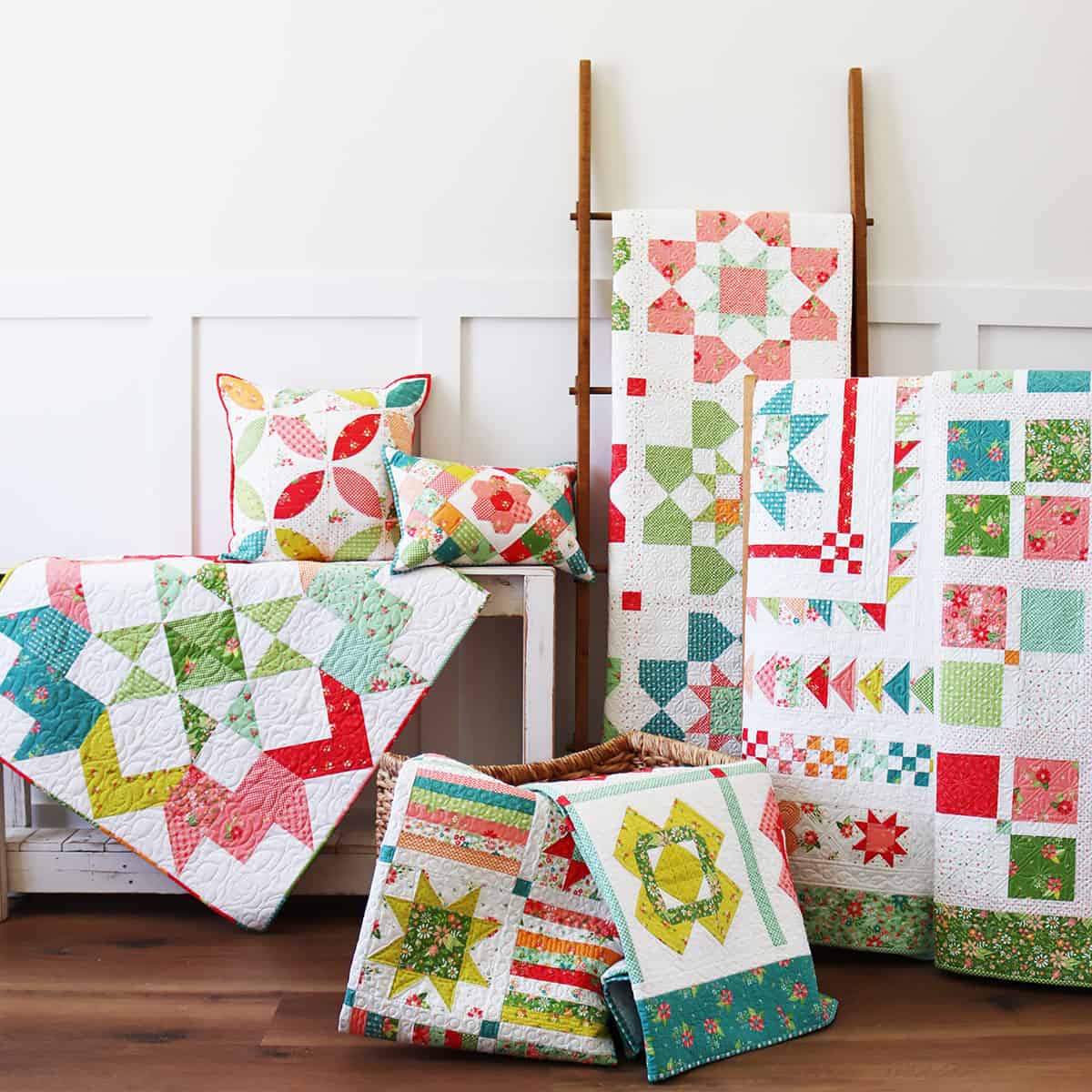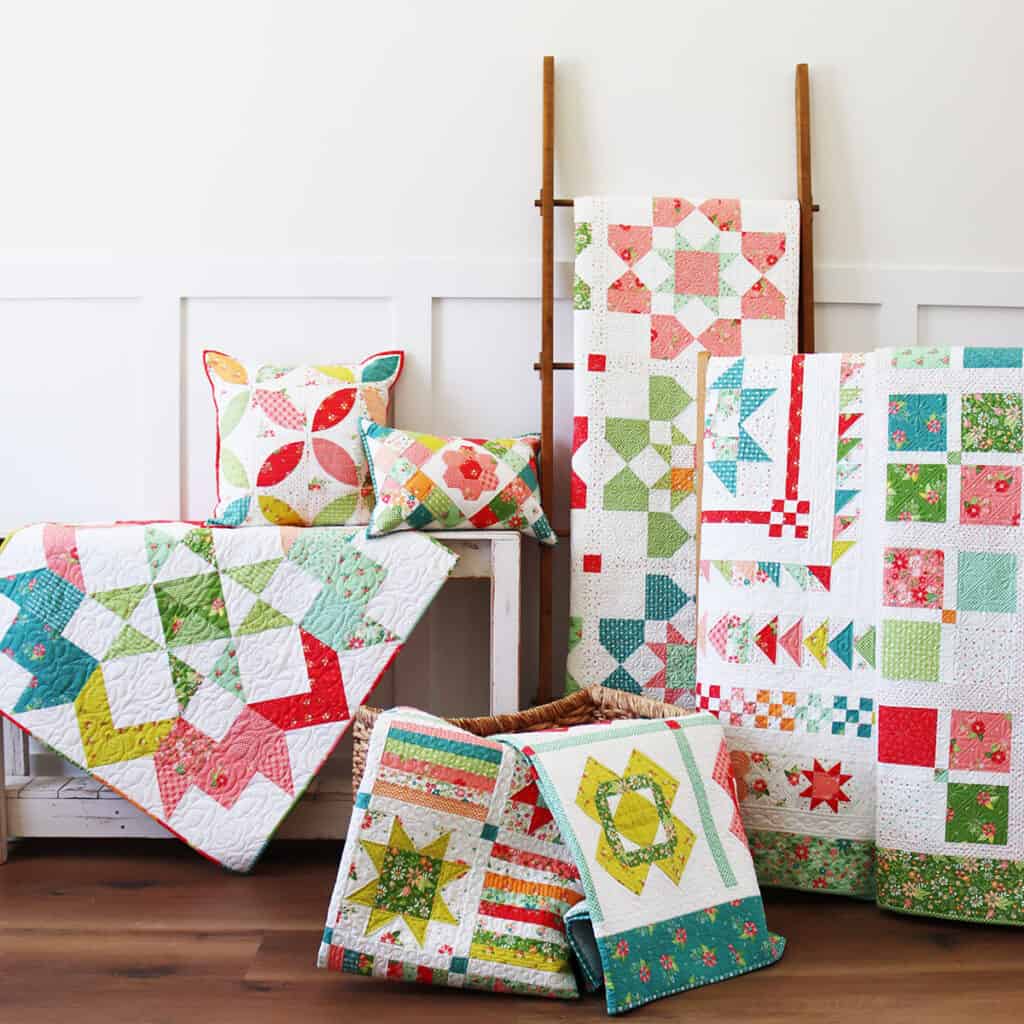 Strawberry Lemonade Patterns
Finally, I've been sewing lots of fun quilts and projects with our Strawberry Lemonade fabrics and will be sharing them over the next several weeks. Patterns will be available in PDF now and paper copies will be shipping in the next few days.
Thanks so much for stopping by for my Strawberry Lemonade Fabrics by Sherri & Chelsi for Moda fabrics post. Happy quilting!