Hello, friends! Today I'm sharing the first two quilts I sewed with our Strawberry Lemonade collection: the Four Square & Getaway Quilts. My Four Square quilt design is one I've shared before, but I have updated the pattern to include seven different sizes! And Getaway is a fast and fun quilt that is perfect for combining Layer Cake squares and a Honeybun (it's also perfect for fat quarters or your stash, too).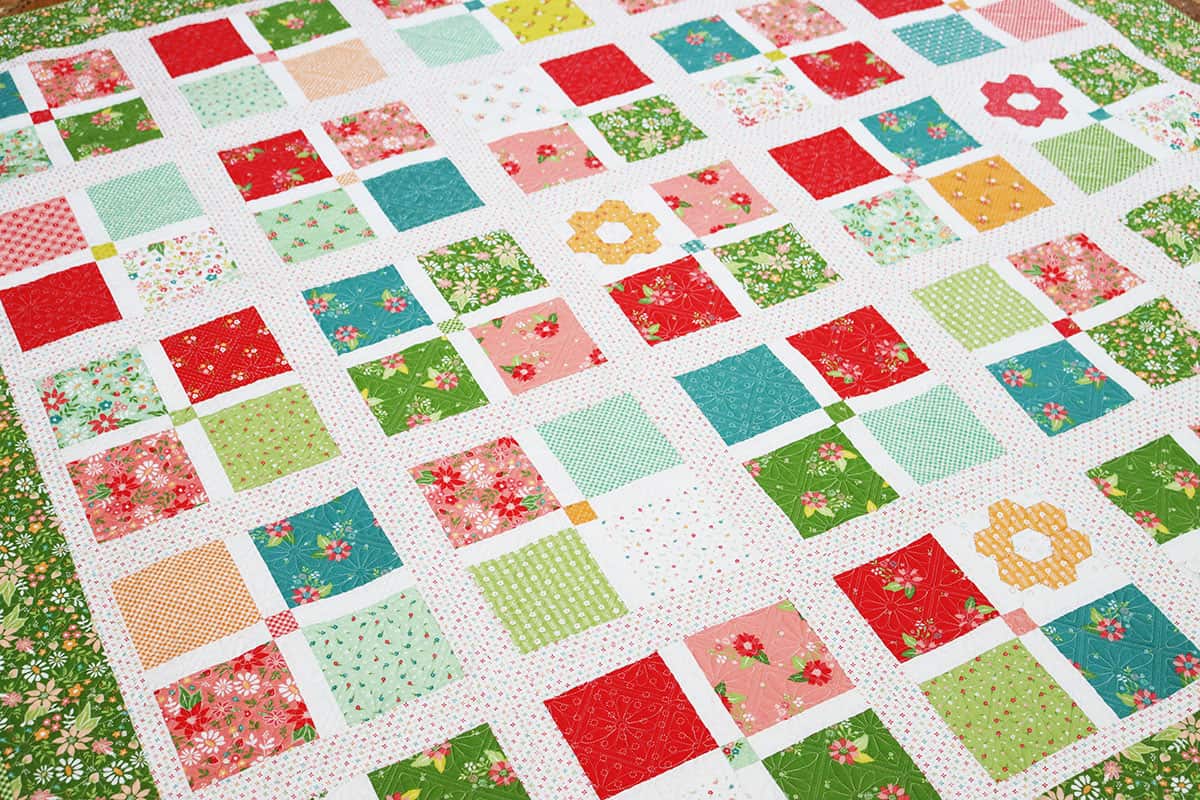 Four Square & Getaway Quilts
Four Square: Layer Cake Quilt in 7 Sizes
My Four Square quilt is a pattern I shared a few years ago. Since then I've re-made it and have been wanting to do an update to include multiple sizes. The design is classic, it's perfect for pre-cuts and scraps, and it has a fun assembly method which makes it easy and fun to put together. When I decided to create a new pattern for this design I went all out and have included seven different size options from crib to king size! (You will find all of the exact size options in the pattern listing).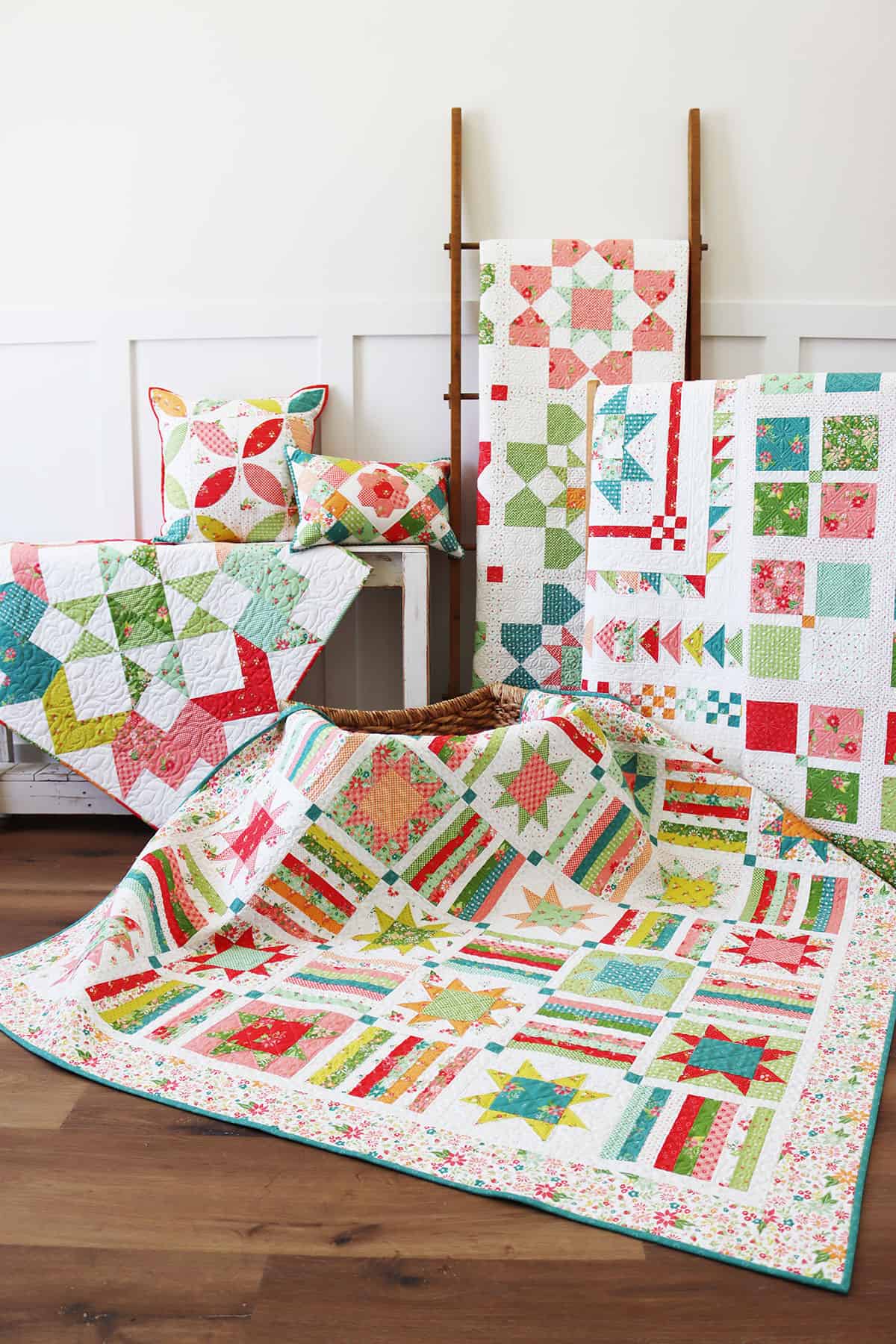 Getaway: Layer Cake + Honeybun Quilt
I've had the Getaway quilt on my list to make for some time now. I love the simplicity of the design mixing the stars and stripe blocks. This quilt in our Strawberry Lemonade fabrics just says summer to me! I think the Getaway quilt would also be beautiful in Christmas fabrics or red, white and blue fabrics for the 4th of July! Find details for the Getaway quilt below:
Getaway finishes at 63 ½″ x 63 ½″ (it could easily be made a bit bigger–learn more about this in the video).
1 yard Sashing & Inner Border
1 yard Outer Border
⅝ yard Binding
4 yards Backing
Note: I added several low-volume prints from the collection in order to have more blocks with light backgrounds as shown.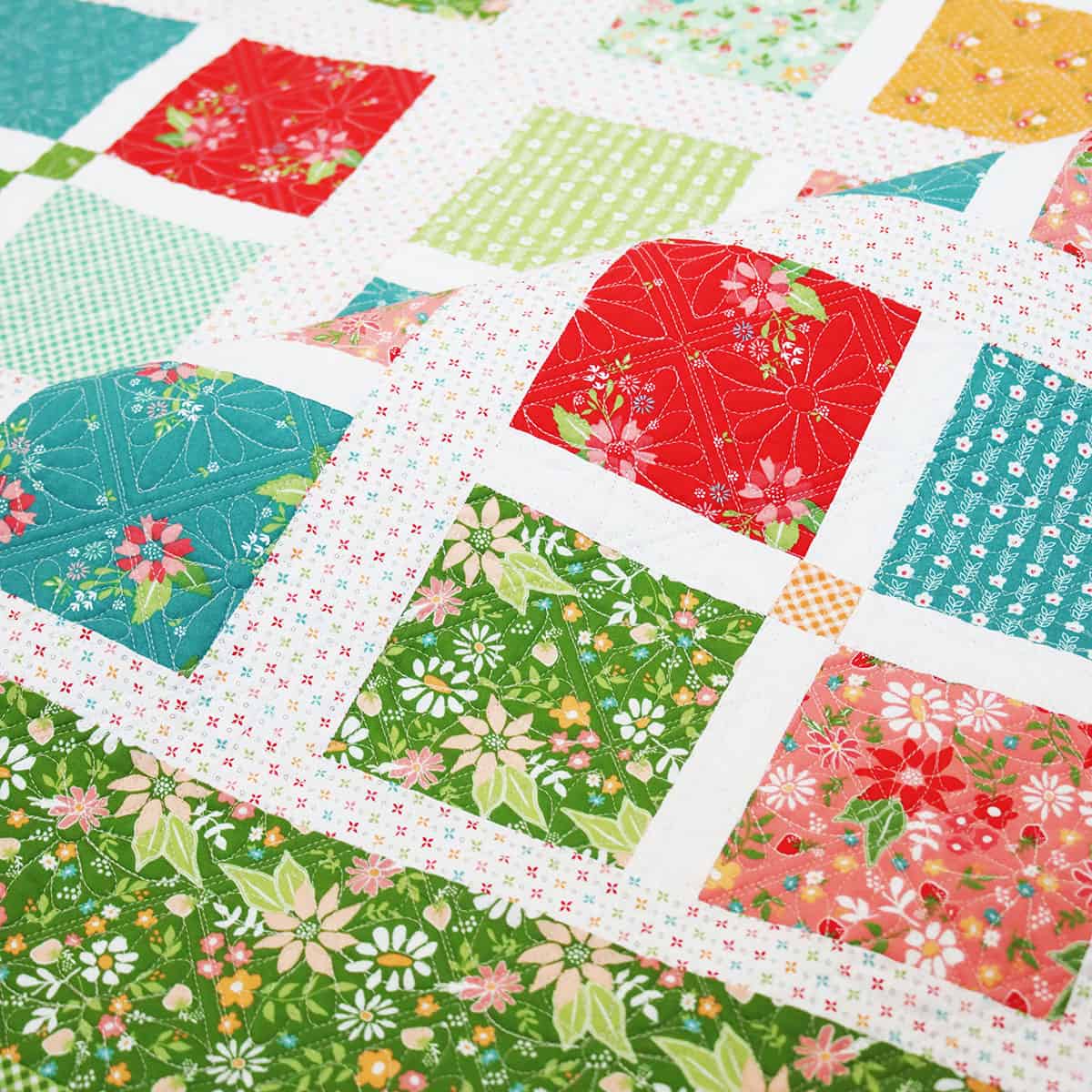 Four Square & Getaway Quilts Video
Watch the Four Square & Getaway Quilts video above or on our YouTube channel here. You'll learn more options for making both quilts and get to see them up close.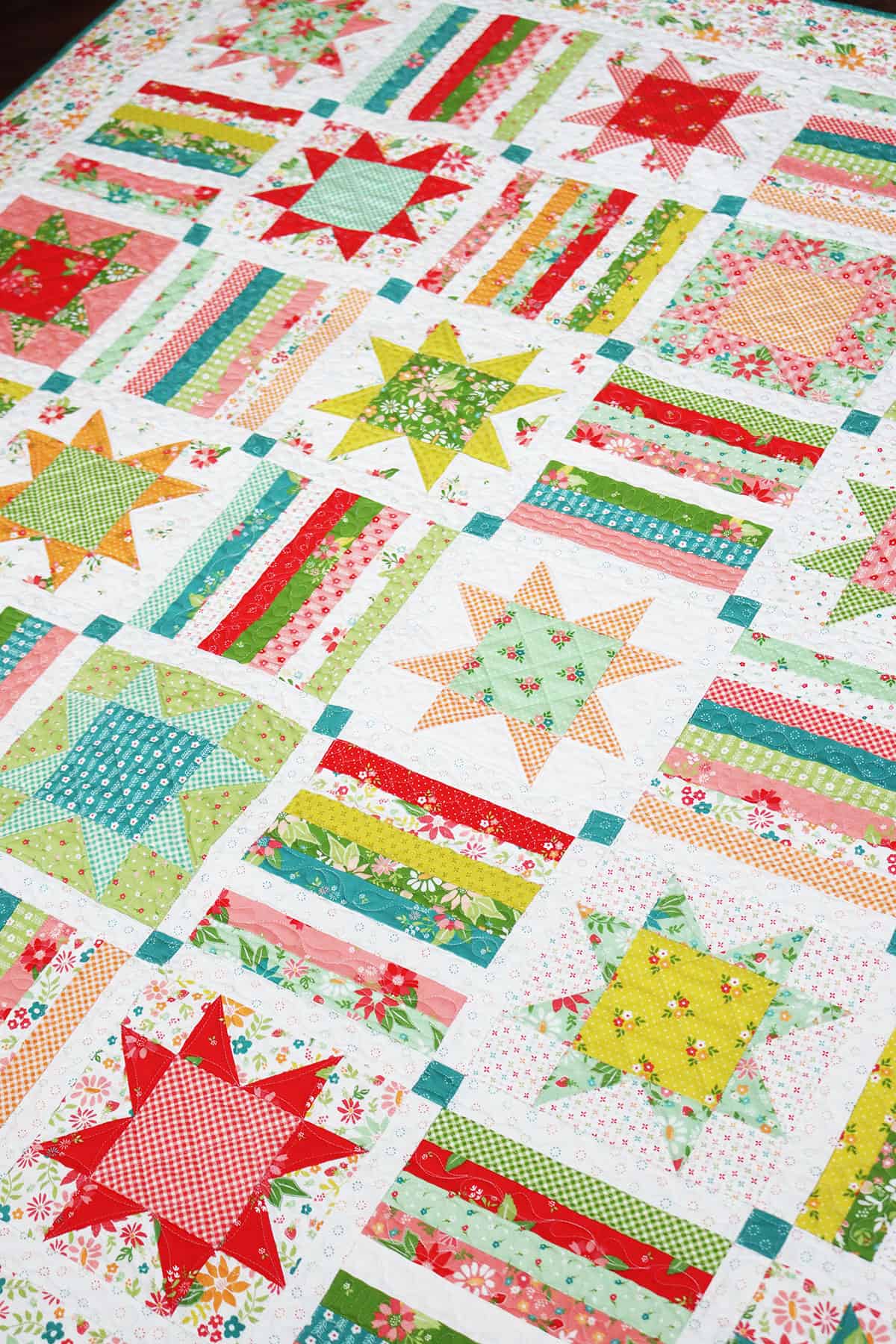 Patterns
Patterns for both quilts are available in both paper and PDF in the shop now.
Thanks so much for stopping by today for the Four Square & Getaway Quilts post. Happy quilting!