Hello, friends, and happy Tuesday! Today I'm sharing my Quilting Life March 2022 Favorites + More (keep reading to find out about a lovely giveaway). I'm grateful today for our beautiful April weather, and for time this weekend to really relax, be spiritually recharged, and spend a little time sewing and organizing. Here's to a wonderful April!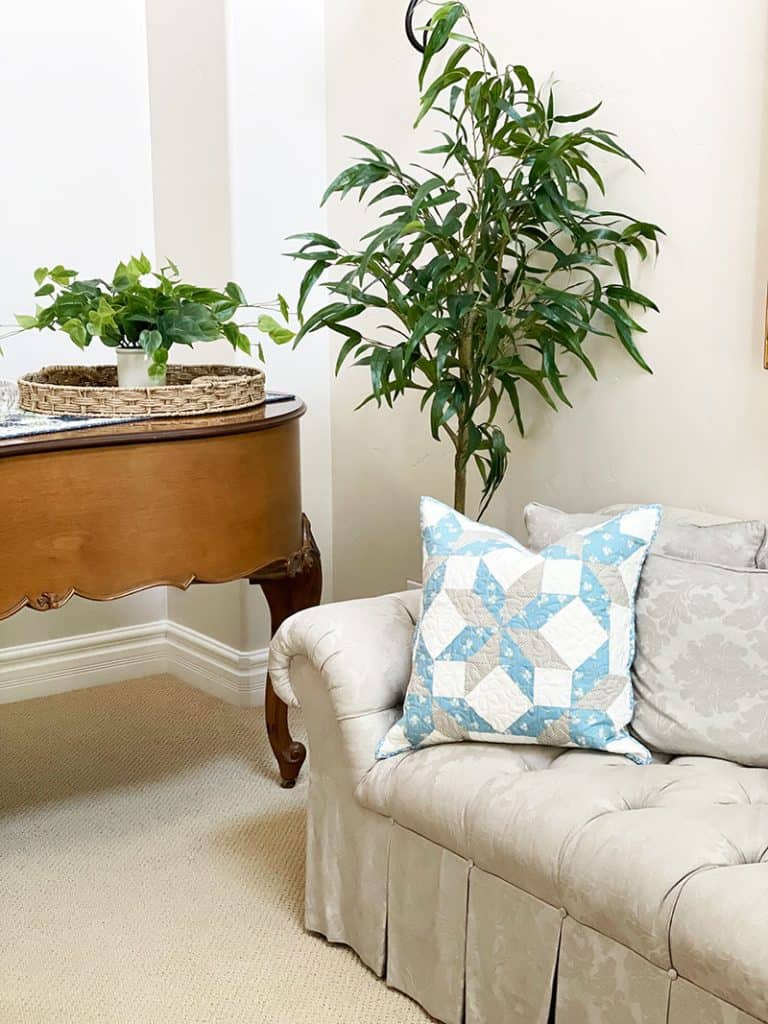 Quilting Life March Favorites
Most Read Posts in March
First up are my most read posts in March. As I mention each month, this is always fun for me to look at. Some of the numbers were pretty close, so I went ahead and listed the top seven below: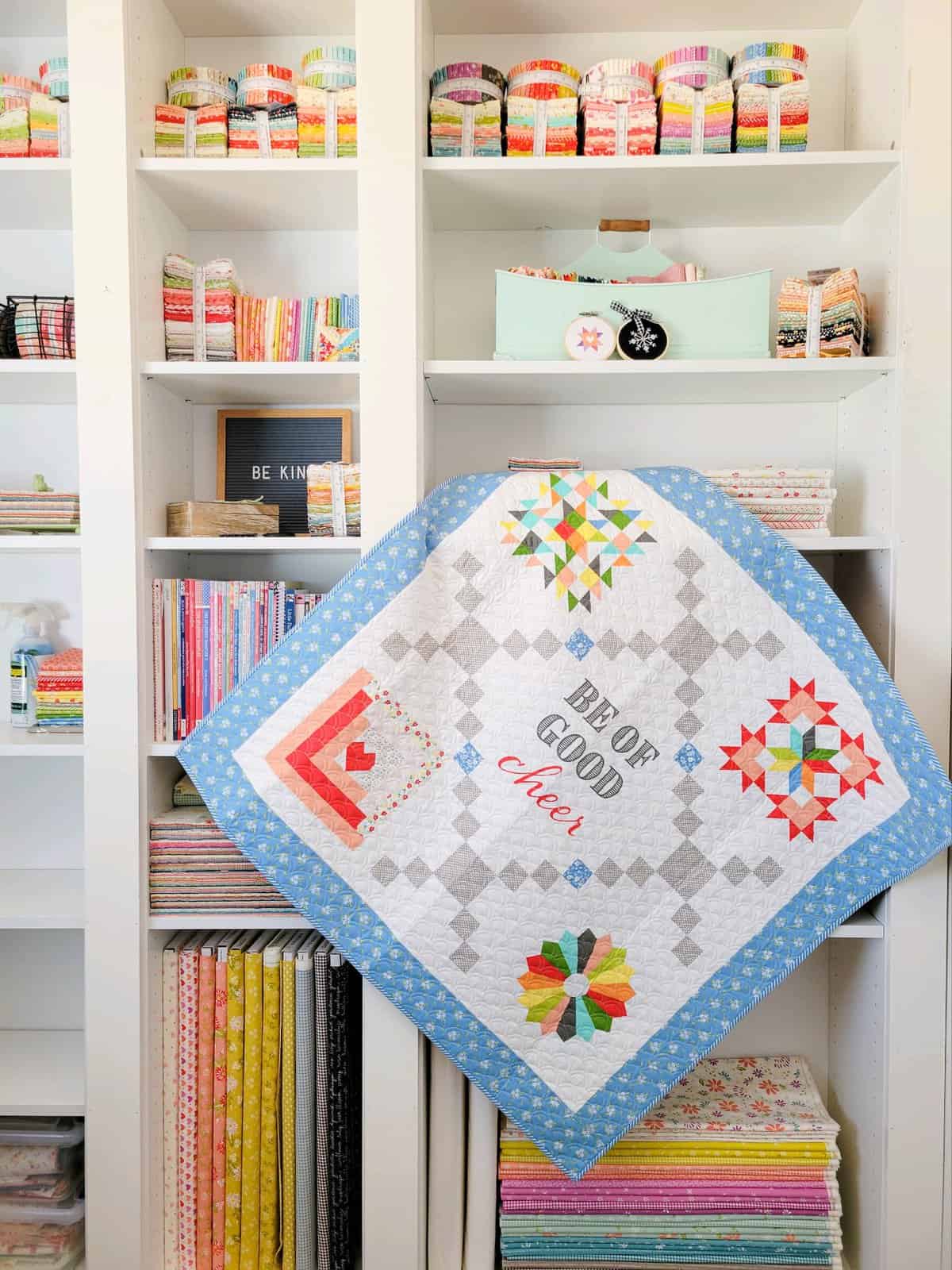 Made
After so much quilt sewing in the month of February, it was fun to sew a lot of smaller projects in the month of March. I sewed my Pot Luck Quilt wall hanging above left using five panel blocks, and also sewed the Country Home Bench pillow above using one of my favorite panel blocks. I made a scrappy table runner with project left-overs (above right). And, I finished up the April small project/table topper in Emma fabrics. And finally, I made a good number of quilt blocks using our Emma fabrics during the month of March and have started two more quilts that I'll be sharing sometime in April.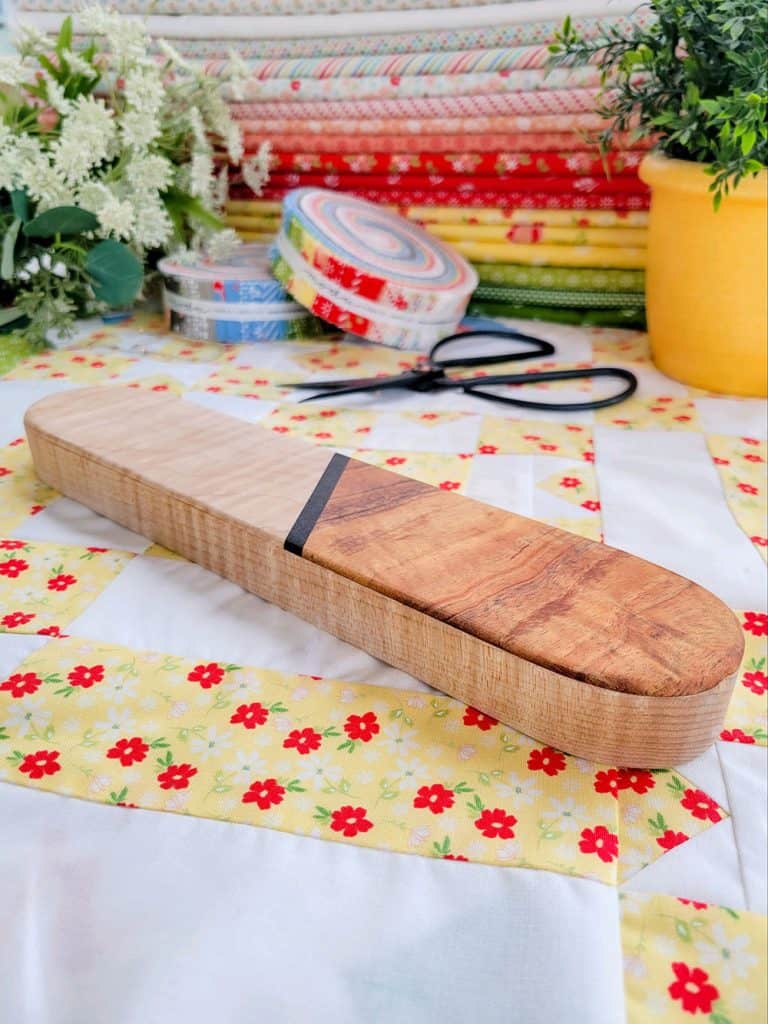 Things I'm Loving Now
Here are a few of my favorites I discovered in March: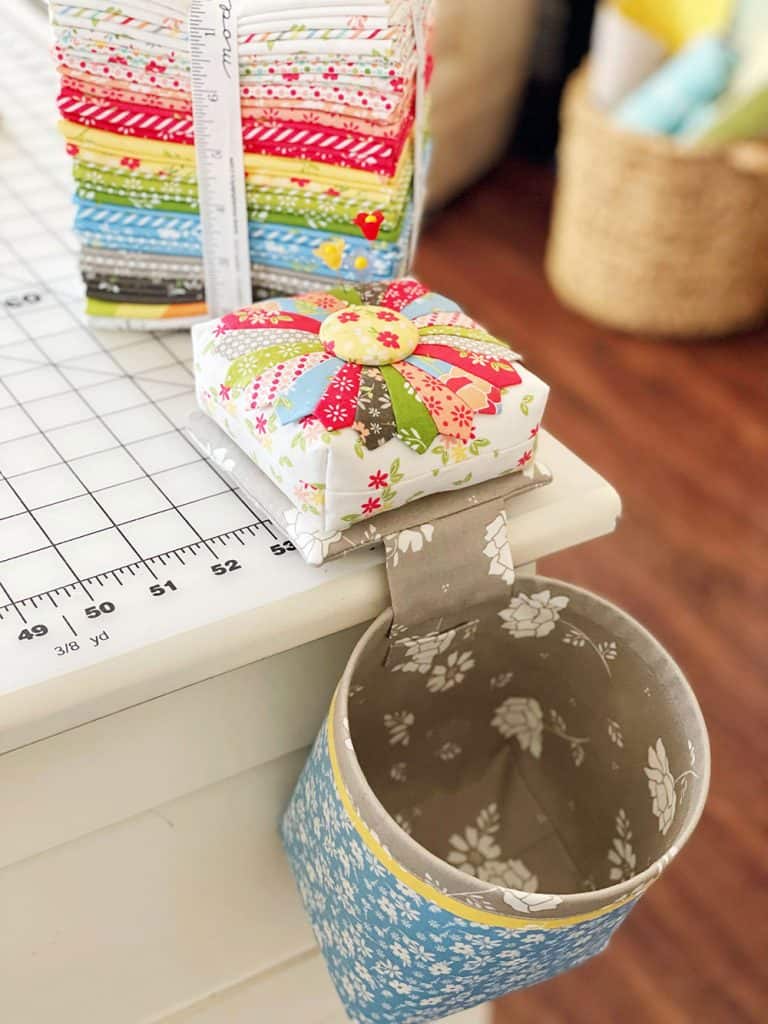 Coming in April
I'll have some beautiful new quilts to share in April along with lots of quilt blocks and more! Thanks so much for stopping by to read the Quilting Life March 2022 Favorites post. You can find all of the previous posts in this series here.