Hello, friends, and happy Wednesday. Today I'm sharing Moda Blockheads 4 Block 3 by Laurie Simpson of Minick & Simpson. It's a gorgeous block, and I absolutely loved making it. I've also got details for using the Bloc Loc ruler for this block if you prefer that method for your flying geese.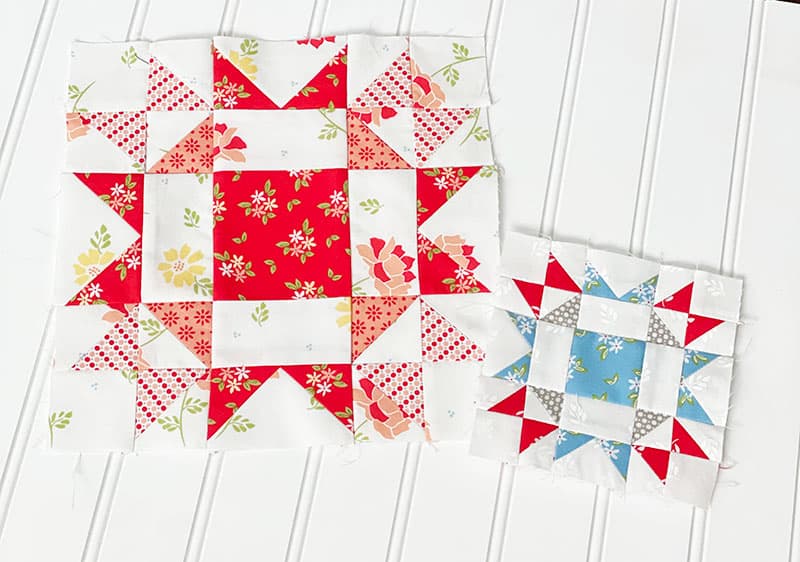 Moda Blockheads 4 Block 3
This week I was inspired by my daughter's first Blockheads 4 block for the colors and most of the prints used in my 9″ finished block. I absolutely love it. For my 4.5″ finished block, I decided to do what I mentioned last week–make all of the smaller blocks in red, blue, grey, and white for a fun patriotic project. I love how this one turned out, too. (All of the fabrics are from our upcoming Emma collection).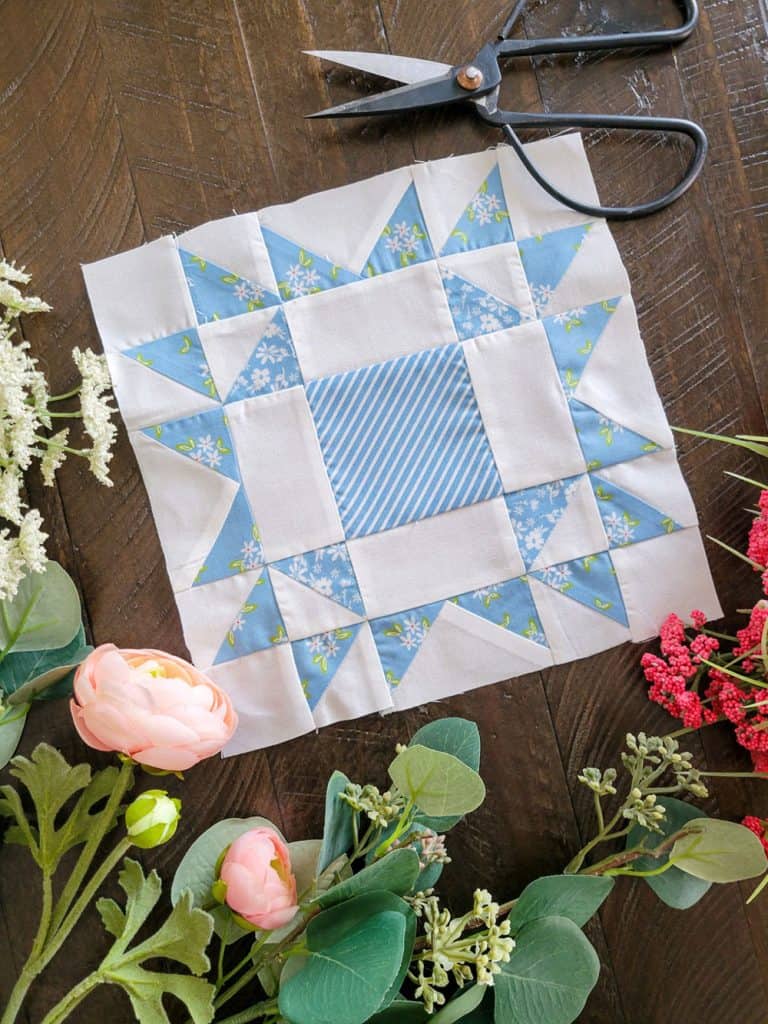 Moda Blockheads 4 Block 3 Tips and Tricks
I did a few things differently this week to simplify my block construction: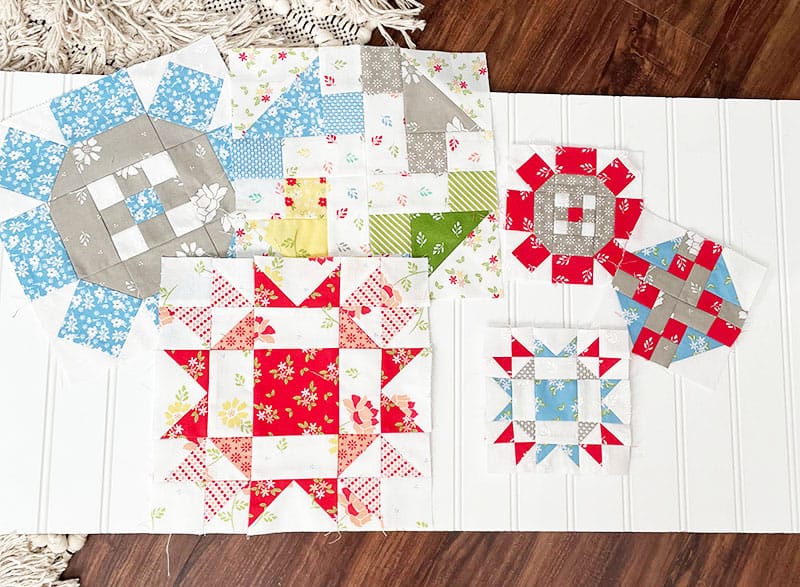 Moda Blockheads 4 Quilt Along Details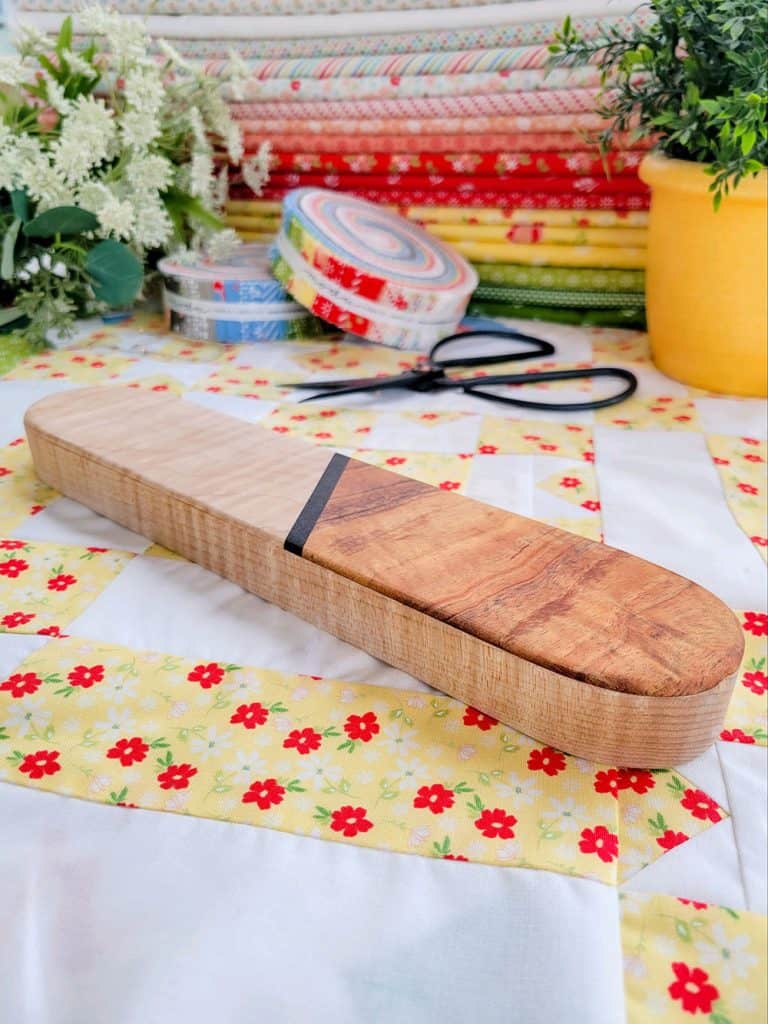 One More Thing…
This week's "one more thing" is a terrific giveaway from a company that makes beautiful tools for quilters. There is still time to enter the giveaway to win a beautiful Quilter's Clapper from Modern American Vintage, maker of heirloom quality quilting tools and more. You'll need to go to Instagram to enter and can find all of the details here.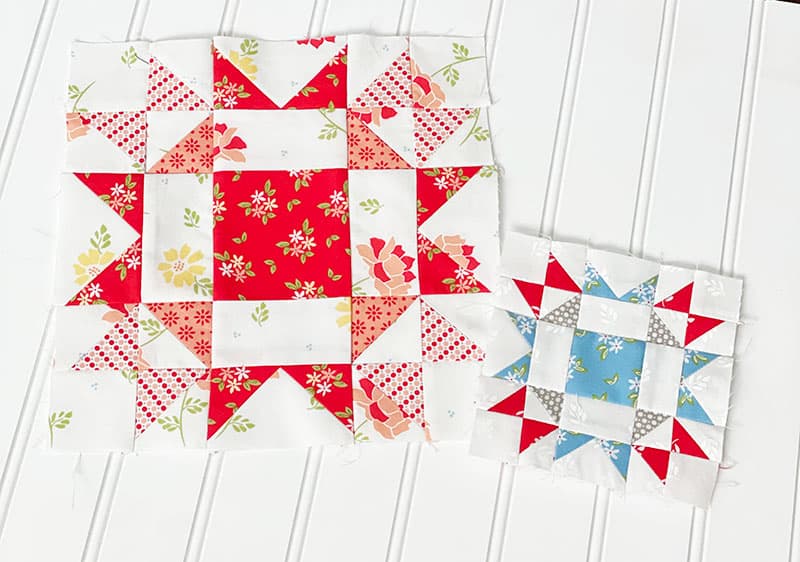 Happy quilting, and thanks so much for stopping by for the Moda Blockheads 4 Block 3 post!