Hello, friends! Today I'm super excited to be able to finally share photos of our upcoming fabric collection with Moda Fabrics, Emma. Emma was inspired by the quilts made by my grandmother's maternal grandmother, Emma Wakefield Fitzgarrald. Today I'll share some fun photos of the fabrics along with a little of Emma's story. Finally…you'll see some sneak peeks of some of the quilts I've already finished with this delightful group!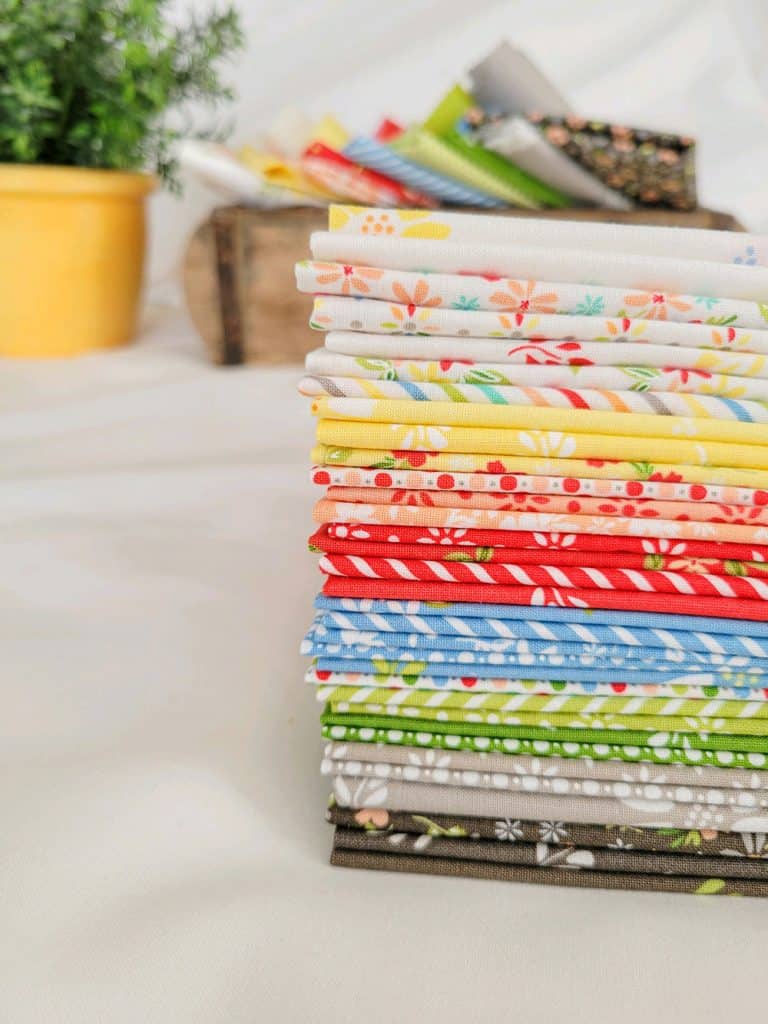 Introducing the Emma Fabric Collection
Emma…The Family Story
Emma, born in 1865 in eastern Iowa, began sewing at about the age of 14 when her father purchased a sewing machine. She began a lifetime of sewing making clothing for herself and her brothers. (And she later sewed suits for her husband and clothing for her four children). At some time in her life, she developed a love of quilting. The family story goes that when Grandpa Fitzgarrald went to town with the cream and eggs to trade for groceries, he would often bring home enough fabric for a new dress and apron Emma. (Of course, the scraps were incorporated into her quilts).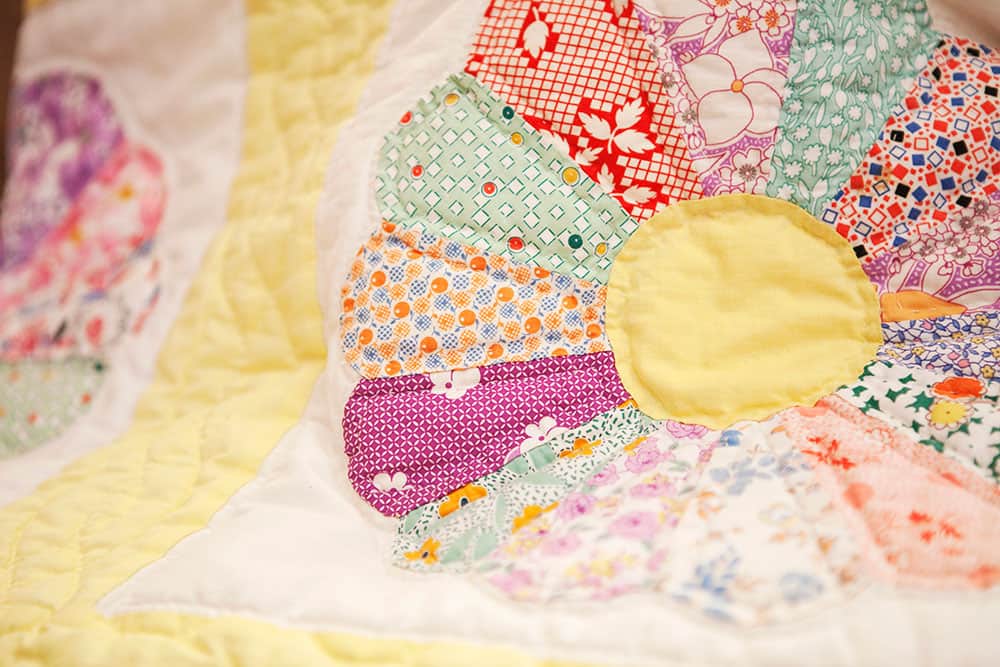 While many of her quilts were utilitarian, she also made beautiful blocks and quilts and delighted in using the latest published patterns. Upon her death, her granddaughters were able to divide hundreds of Bear Paw, Dresden, and Grandmother's Flower Garden blocks to make generational quilts that are treasured by her descendants today.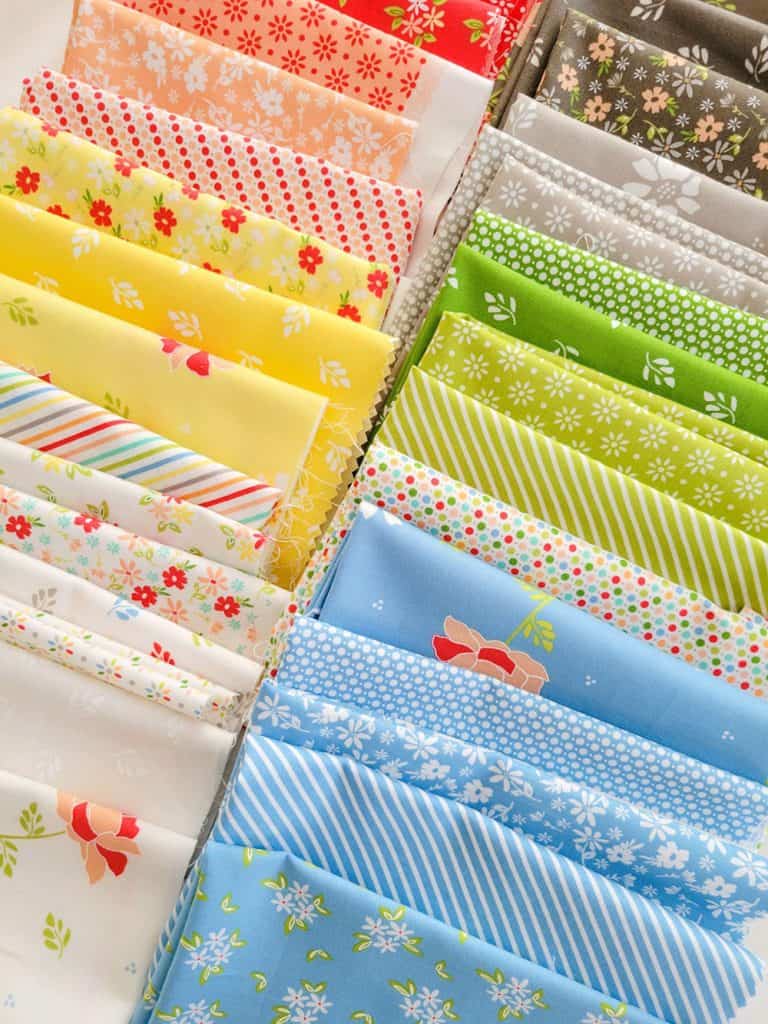 Emma–Fabric Inspiration
These fabrics are inspired in part by some of the fabrics in the antique quilts treasured by our family and present a nod to the inspirational past with a fresh presentation of the prints and patterns. We hope you enjoy using these beautiful large and petite florals, leaf prints, stripes, dots, and daisies in a beautiful palette of white, coral, red, yellow, green, blue, and light and dark grey today in the quilts you make for your home, for family, and for friends.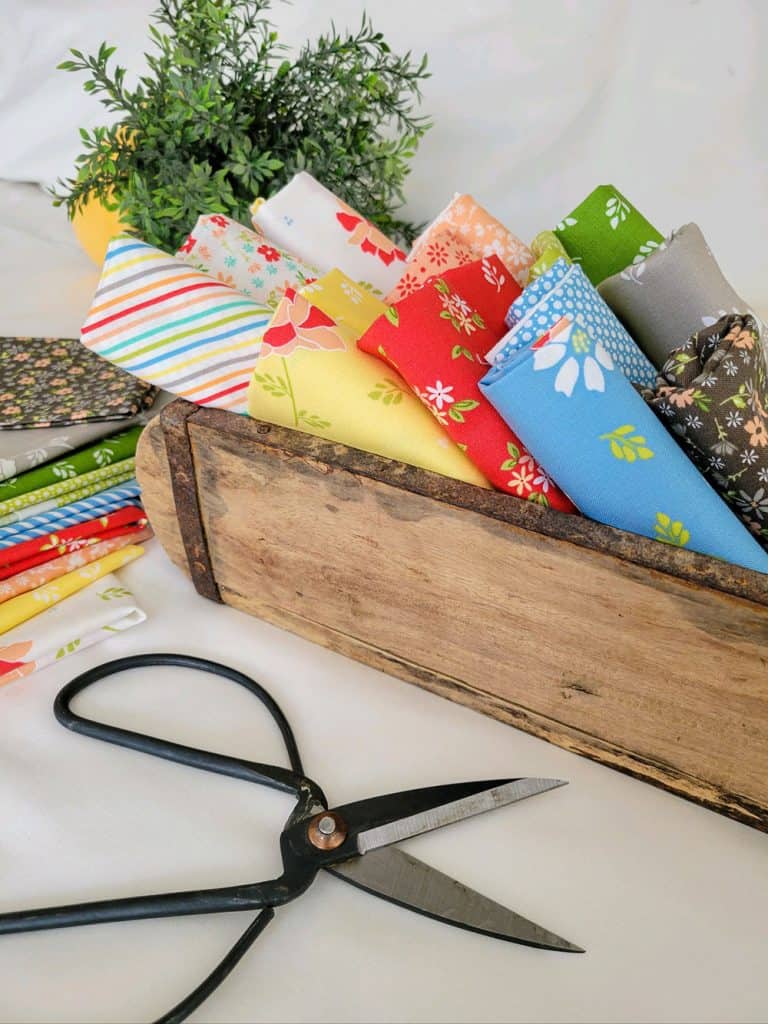 Quilts and New Patterns Coming Soon…
I'll begin sharing the new quilts and patterns as soon as they are finished up and ready to go. Over the past month I've sewn four medium to large quilts, a wall hanging, two pillows, and a table runner. And I've got a few more things on the table to get finished up as well.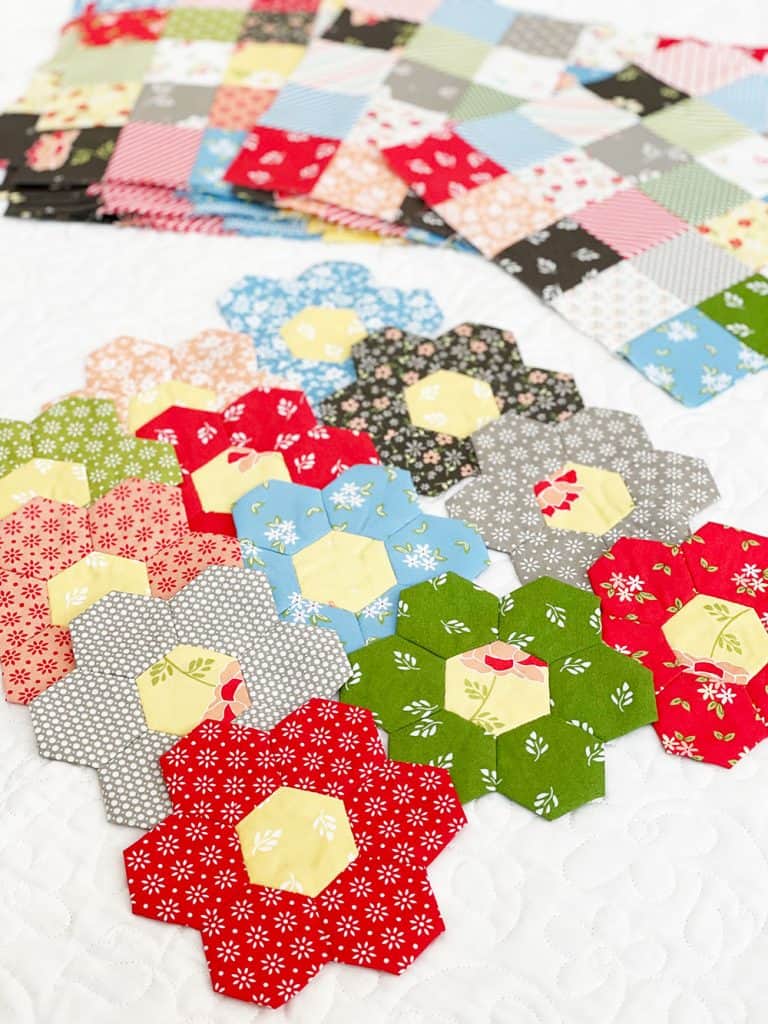 I'll be back soon to share close-ups of the prints and colorways in this gorgeous group. I hope you enjoyed your first look at our Emma Fabric Collection by Sherri & Chelsi for Moda Fabrics.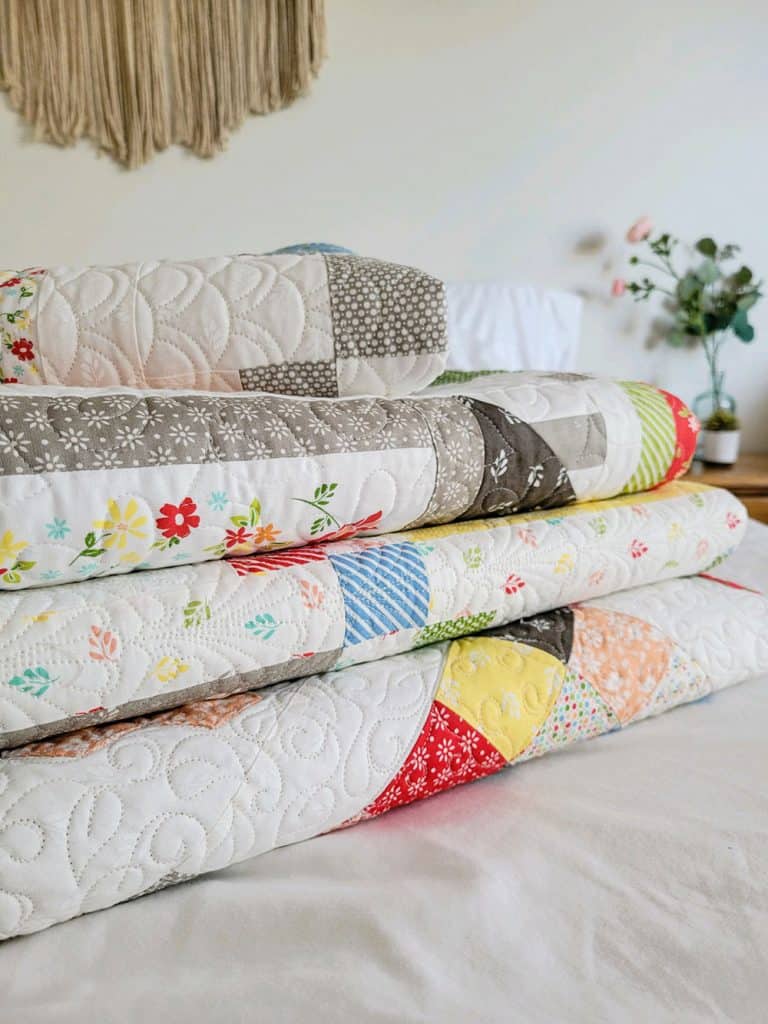 Happy quilting!