Hello, friends, and thanks so much for stopping by for my Quilt Works in Progress March 2022 post. I have been really busy in the sewing room for the past several weeks and am excited to share what I've been working on and also give you a preview of some new things to come.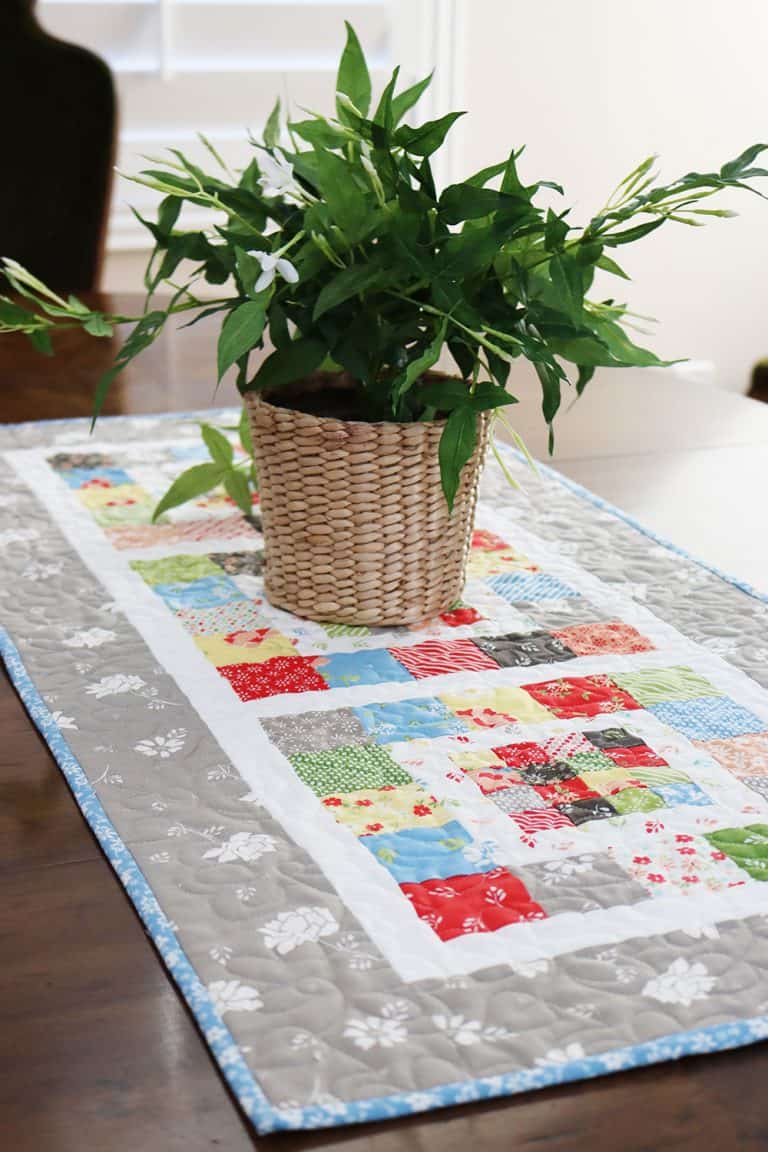 Quilt Works in Progress March 2022
Quilt and Small Project Finishes
Since I last shared a works in progress post I've completed four quilts, a bench pillow, a table runner, a wall hanging, a pillow top, and a lot of quilt blocks! As soon as I finish making my new pattern quilts from a new fabric collection, I love to begin making blocks for long term projects along with other small projects using my scraps and leftovers. You can find details on the Emma Scrappy Patchwork Table Runner here (including a link to the free tutorial and PDF pattern for the block).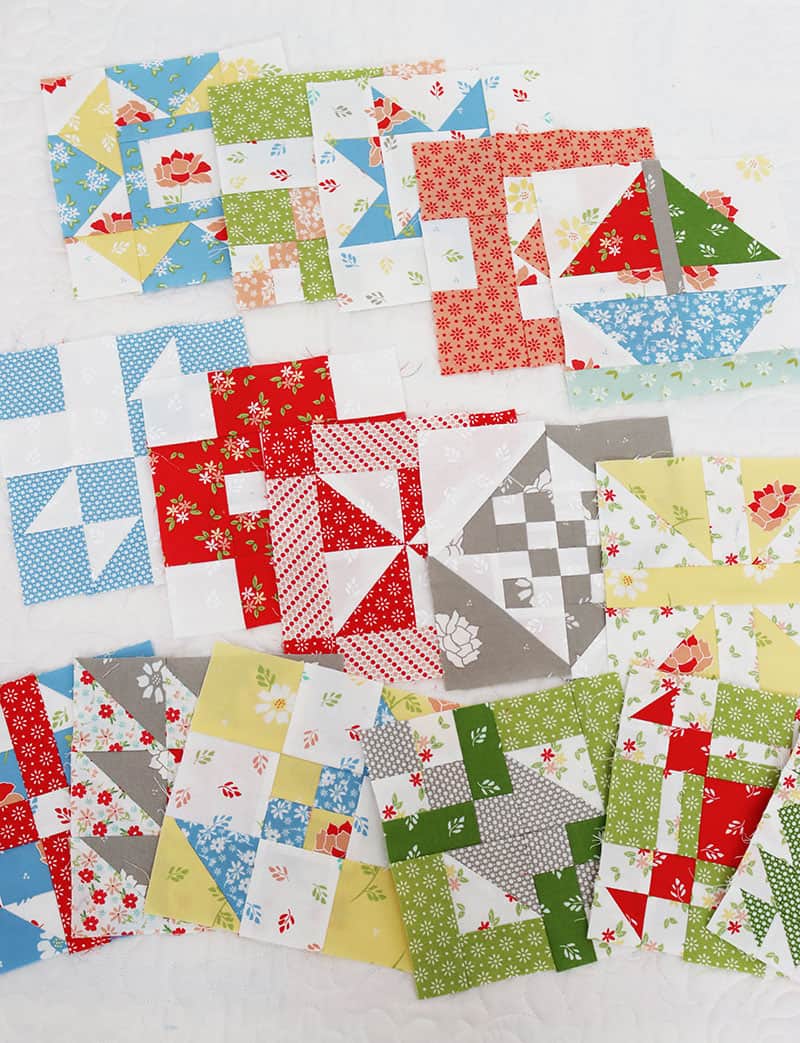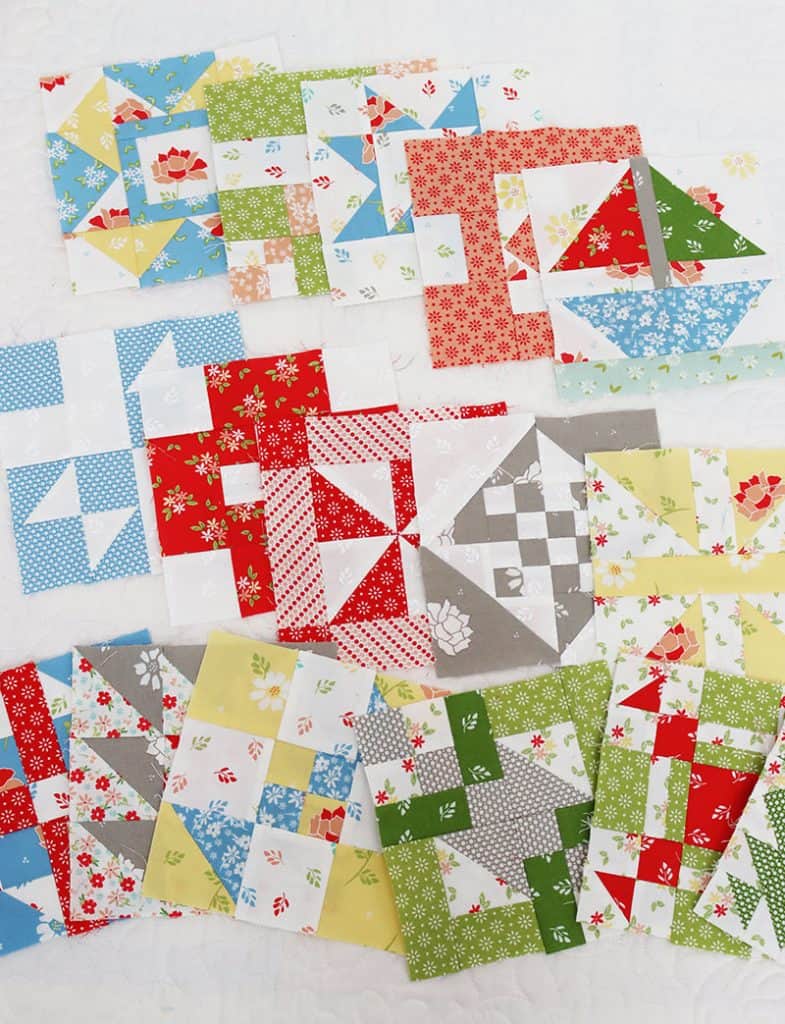 Sampler Spree Block Finishes
While sorting and trimming my Emma collection scraps, I made sixteen blocks for the Sampler Spree quilt. I only have three remaining and will update you on my progress soon. For details about all of the blocks pictured above, visit this post.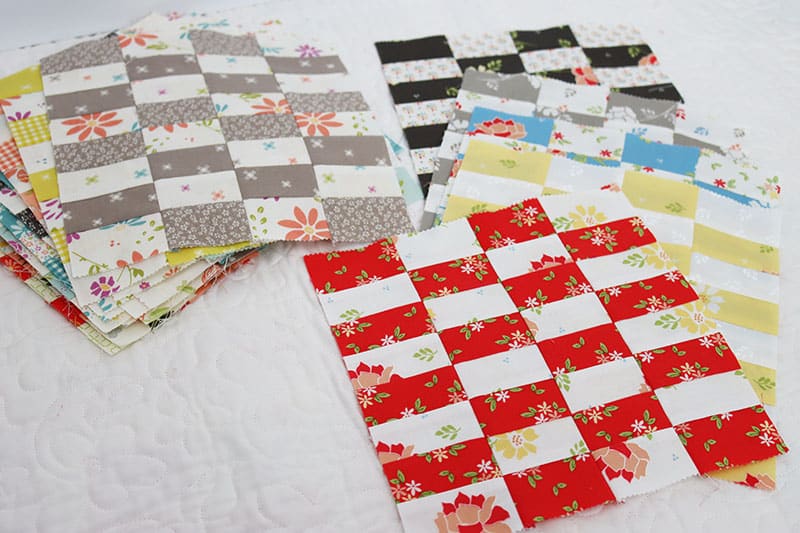 Scrappy Honeybun Block Finishes
I also had fun making several new Scrappy Honeybun blocks using this tutorial. I have a lot more blocks to make for this quilt project and will be sewing and sharing more of these soon.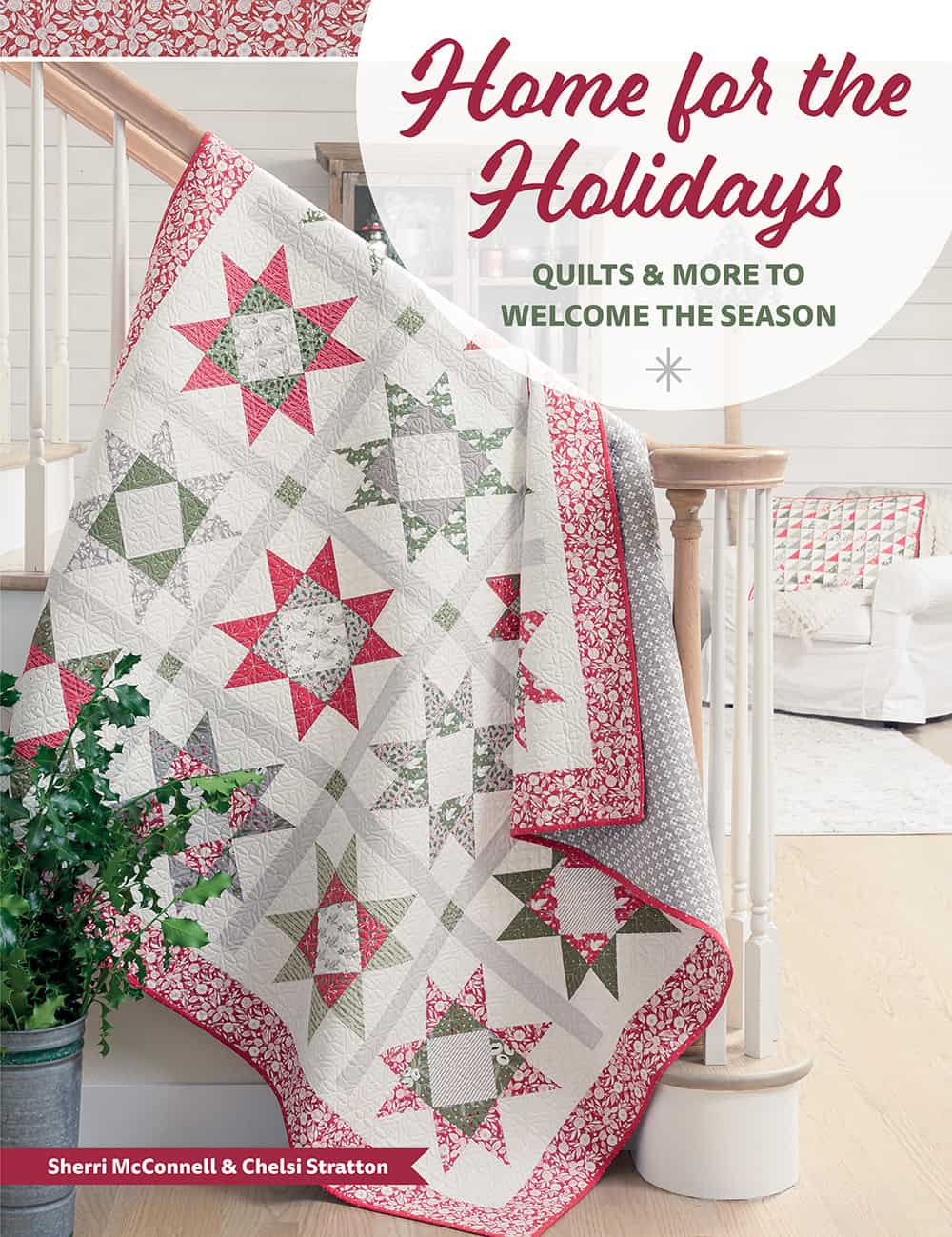 Home for the Holidays Sampler Sew Along Quilt
I recently designed a fun sampler quilt to go along with our Home for the Holidays book coming this June. I'm going to make a version using our Emma collection, and Chelsi is going to make a Christmas version using our Emma fabrics. I'll have more details about this sew along soon, but for now, be sure to pre-order your book. You can pre-order from me here, and you can also pre-order from Amazon here. Additionally, you can ask your favorite quilt shop if they can order you a copy.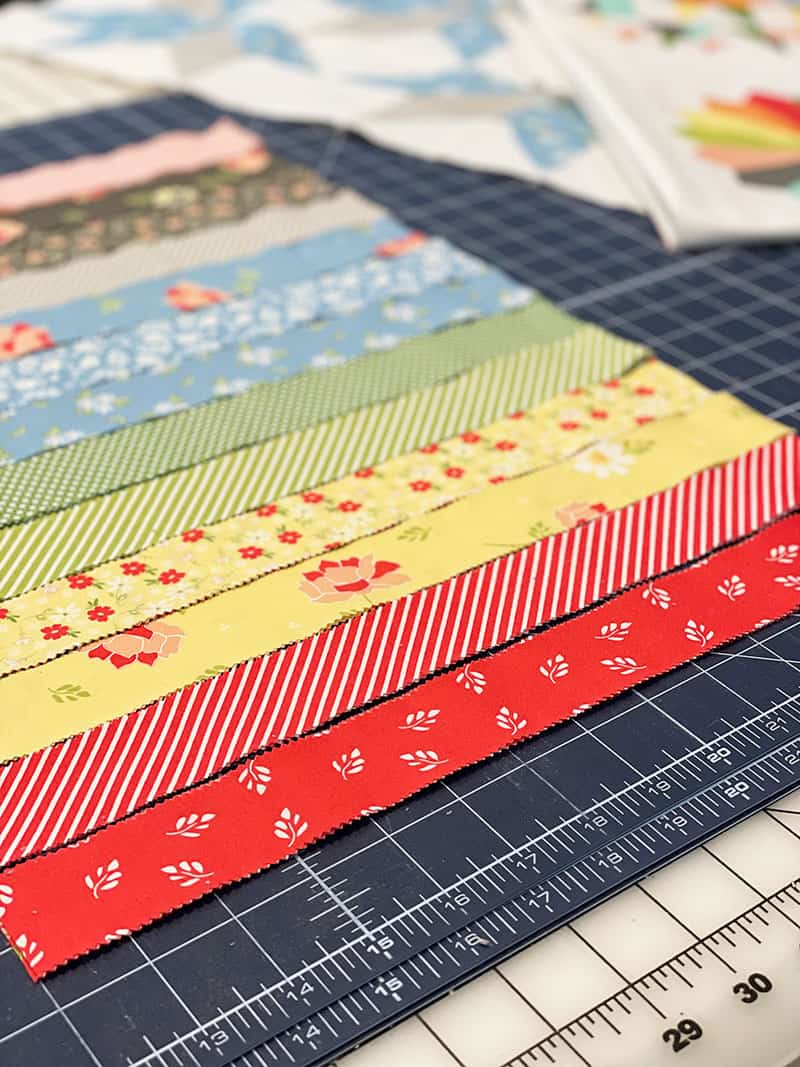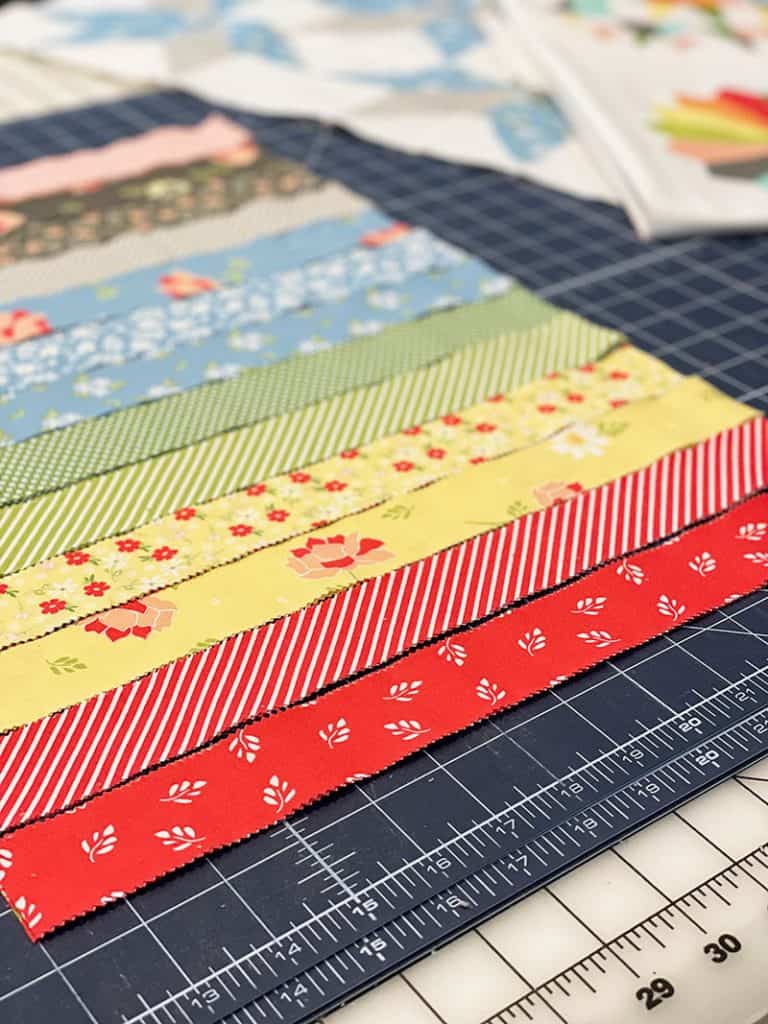 Organization + Scrap Sort + Moda Blockheads 4
I've been working on organization all month and will soon be sharing my new storage in my sewing room and my sewing room closet. I also spent an afternoon cutting up my Emma collection scraps into usable pieces.
And I've also completed my first block sewing for the Moda Blockheads 4 sew along which begins this Wednesday. Get more details and fabric requirements here.
March Works in Progress Video
Watch my March Works in Progress Video above, or go here to watch it on our YouTube channel. You'll get even more details about all these works in progress (and more) from watching the video.
Remember, you can find the discount-priced Emma paper pattern bundle here which includes free shipping and a darling Emma sticker sheet. And stay tuned for more works in progress sharing–it's been a busy month. You can also find all of my previous works in progress posts here.
Thanks so much for stopping by!