Hello, friends! Just like that we are in July, and I can hardly believe it. Today I'm sharing my A Quilting Life Favorites June 2022 with the most popular posts and my personal favorites from the month. Today is also my 14th anniversary for writing this blog, and I have a few thoughts to share on that topic. Finally, I've also got a little preview of what is coming in July (fun things)!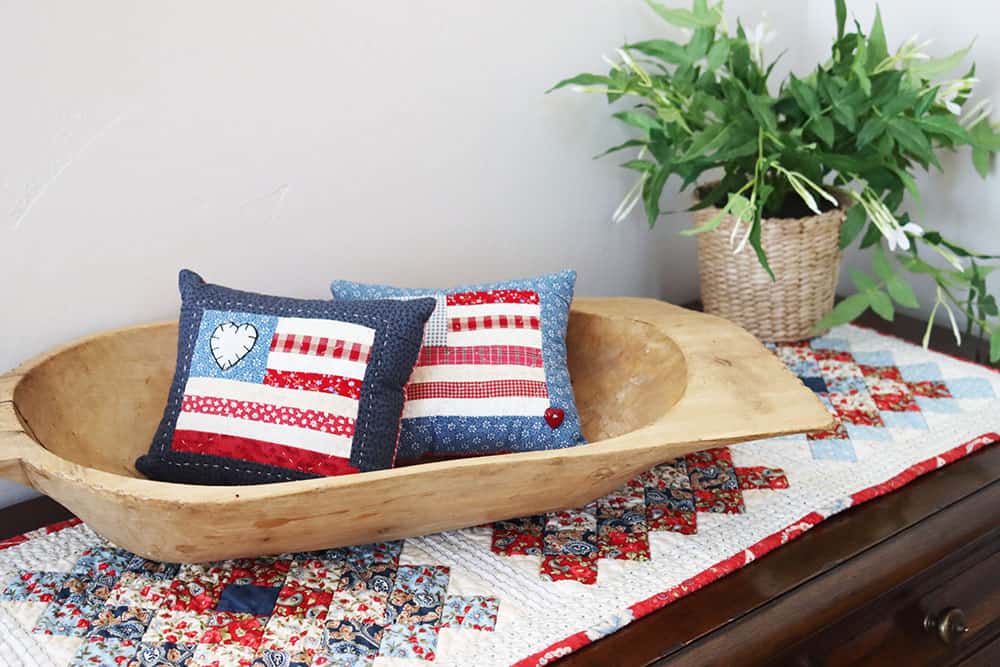 A Quilting Life Favorites June 2022
Most Read Posts June 2022
Here are the most popular posts written in June 2022 according to pageviews (sometimes posts from previous months or years get more views than current posts):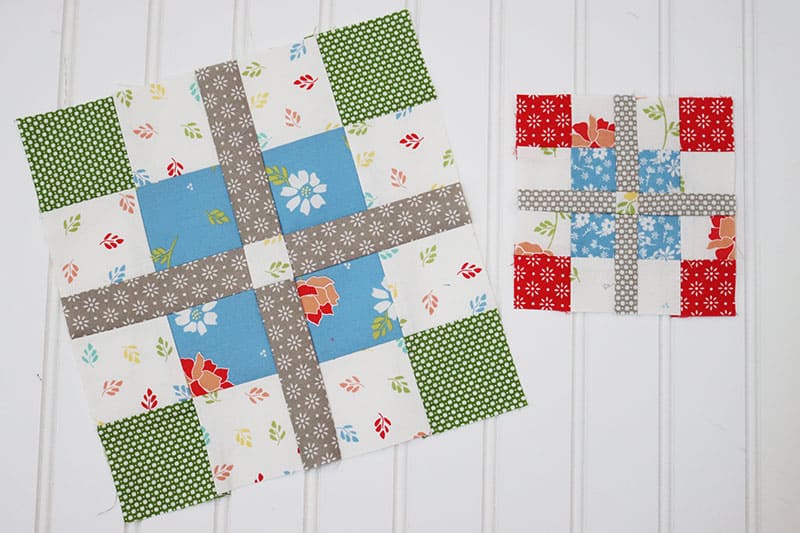 Made
Along with my four new quilts that I'll be sharing next month I also made some red, white and blue table runners (pictured throughout today's post) and a fun Christmas in July project (can't share this yet) for a sew along next month. I was also able to keep caught up with the Moda Blockheads 4 sew along and keep my sewing room reasonably clean and organized!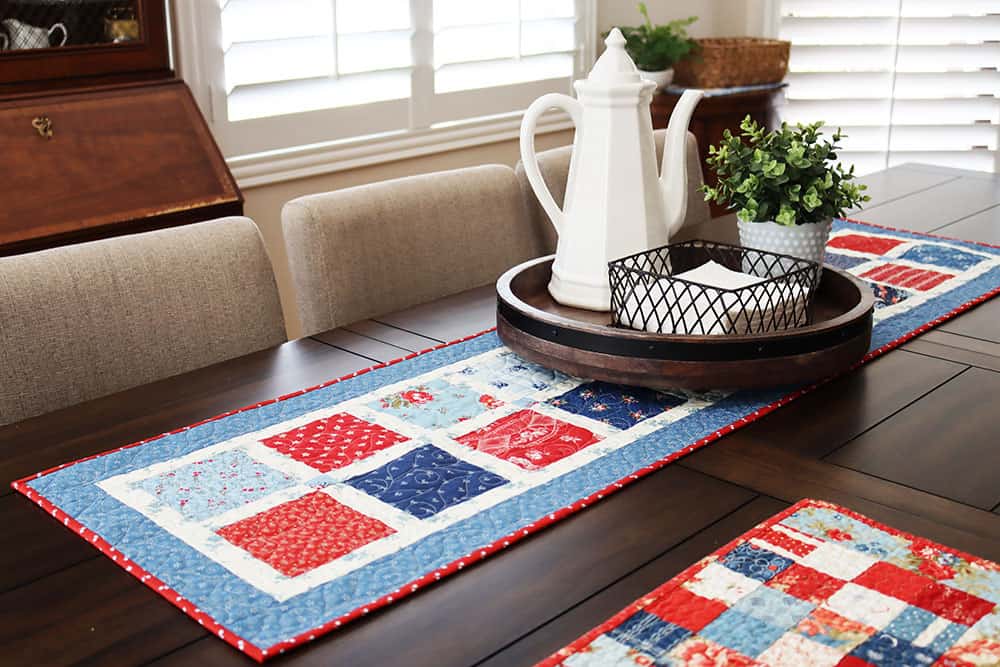 Read
I've been trying to read more and while I didn't get as much reading done in June as I would have liked, I do have high hopes for reading in July. Currently I'm really enjoying the collection of essays called I Miss You When I Blink. I'm also recently finished up The Productivity Project which had lots of practical and useful ideas. I'm anxiously awaiting the arrival of this book later today.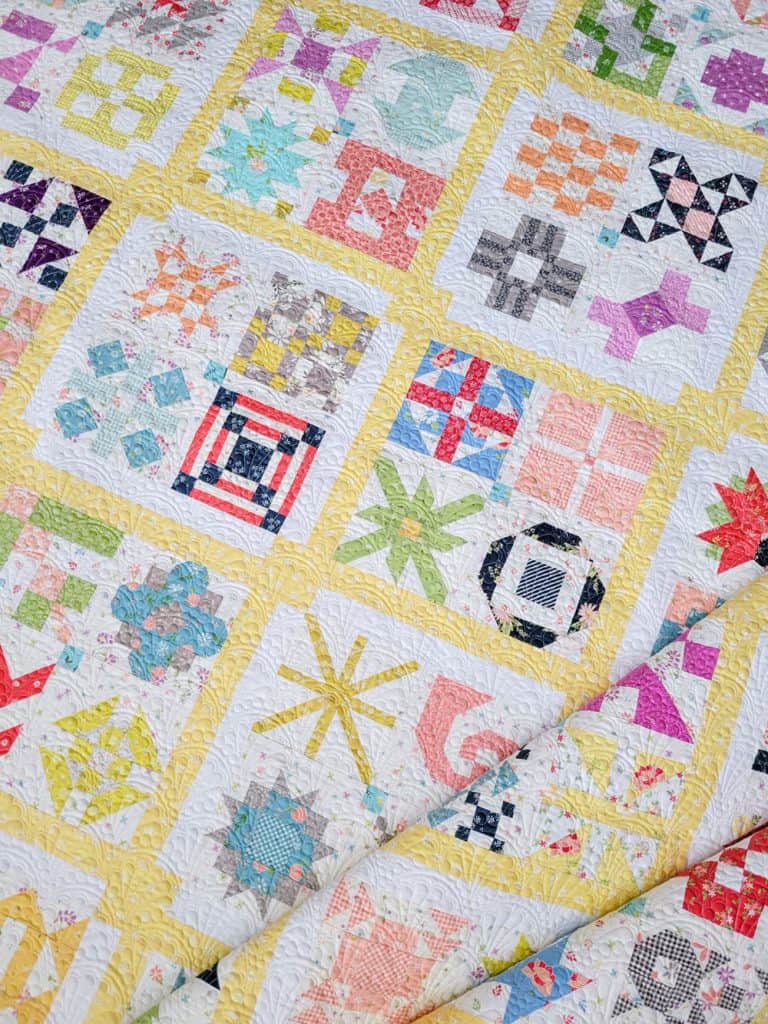 14 Years Blogging Here at A Quilting Life
Today also marks my fourteenth anniversary of writing here on this blog. I wrote some thoughts about the blog last year that I'm going to include here because I don't think I can say it any better. "It is unreal to me that when I started this blog all those years ago, I could never have imagined where it would lead. I actually didn't have any intention of starting a business when I began writing–I really just wanted to have a method for keeping track of the quilts and projects I was making. A physical journal seemed out of date at the time, and with my background in English blogging seemed like a fun thing to try. (Truly, I never imagined anyone other than close friends and family would ever read along).
However, it was just a few years later that I started looking at the blog and the possibilities it created differently, mostly because of vision and inspiration from others. I'm truly thankful for those who guided me on this path and helped me to navigate all of the uncharted waters. I'm especially grateful that I get to work so closely with my family through fabric design and the YouTube channel. Finally, thank you to those of you who read and who share and inspire with your kind and thoughtful comments and emails. I appreciate you more than you can ever know. I hope to keep finding ways to teach and inspire all of you through this space for many years to come."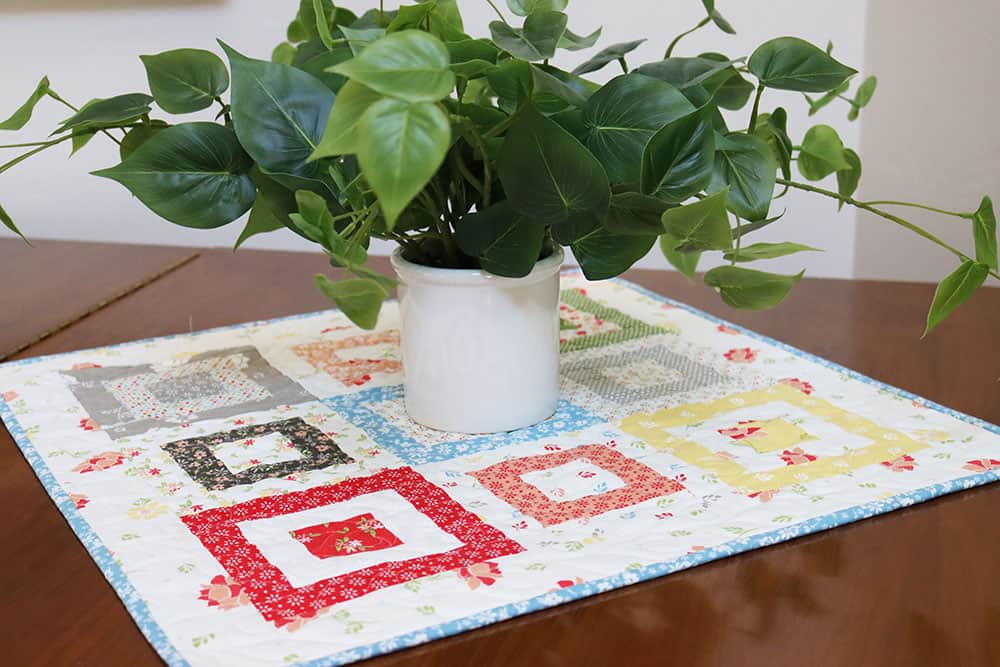 Coming in July 2022
In mid-July I'll finally be able to share the four new quilts and patterns I worked on through the month of June–and the beautiful new fabric collection they are made with. I also have some fun Christmas in July things I'll be sharing this month. Additionally, I'll be sharing a 10-day summer quilting challenge on Monday that you might want to join in on.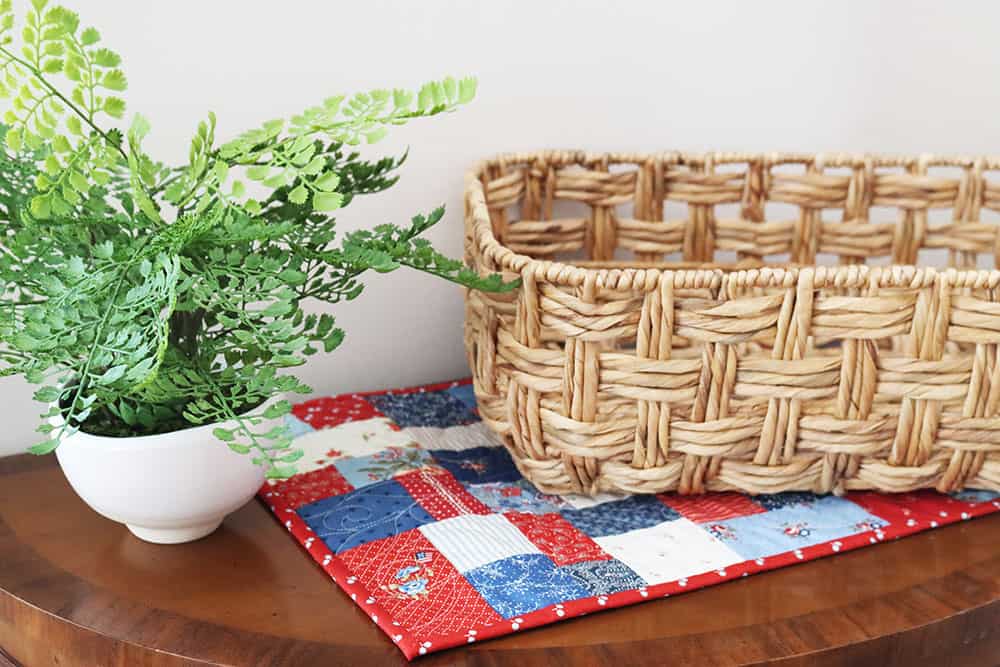 Thanks so much for stopping in to read the A Quilting Life Favorites June 2022 post. If you have any requests for content throughout the next several months, please don't hesitate to email me or leave a comment. And you can find all of the previous posts in this series here.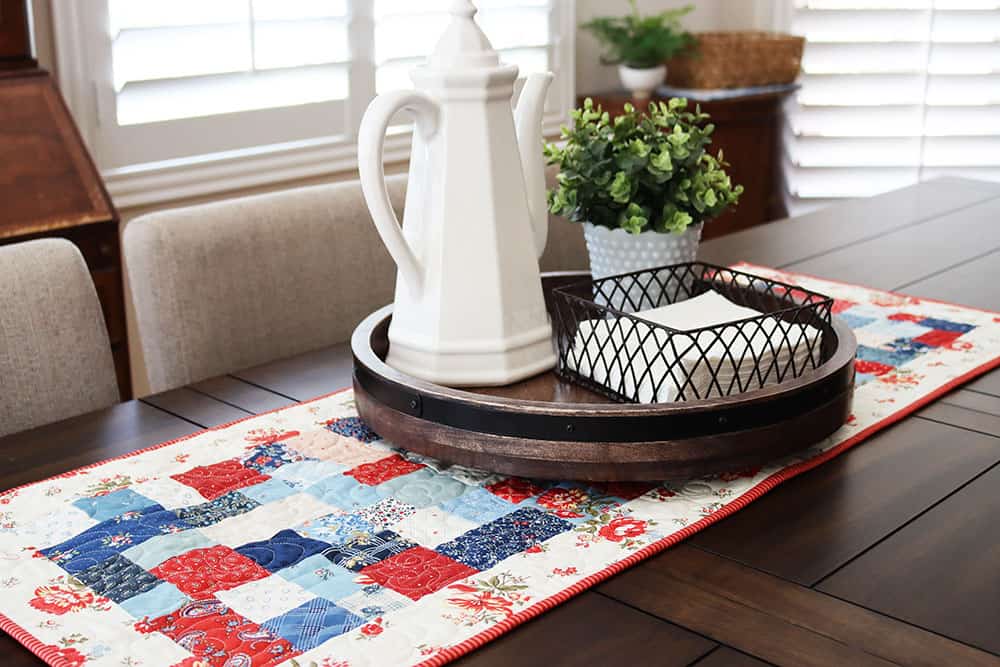 Happy quilting!