Hello, friends! Today I'm sharing Red, White, and Blue Quilts: Patriotic Favorites. This post is a round-up of some of my favorite quilts in this color range to make now. I'm sharing some new quilts along with some older favorites, and some fun quilts using some of our fabric collections. I hope you'll be inspired for your own red, white, and blue quilt sewing.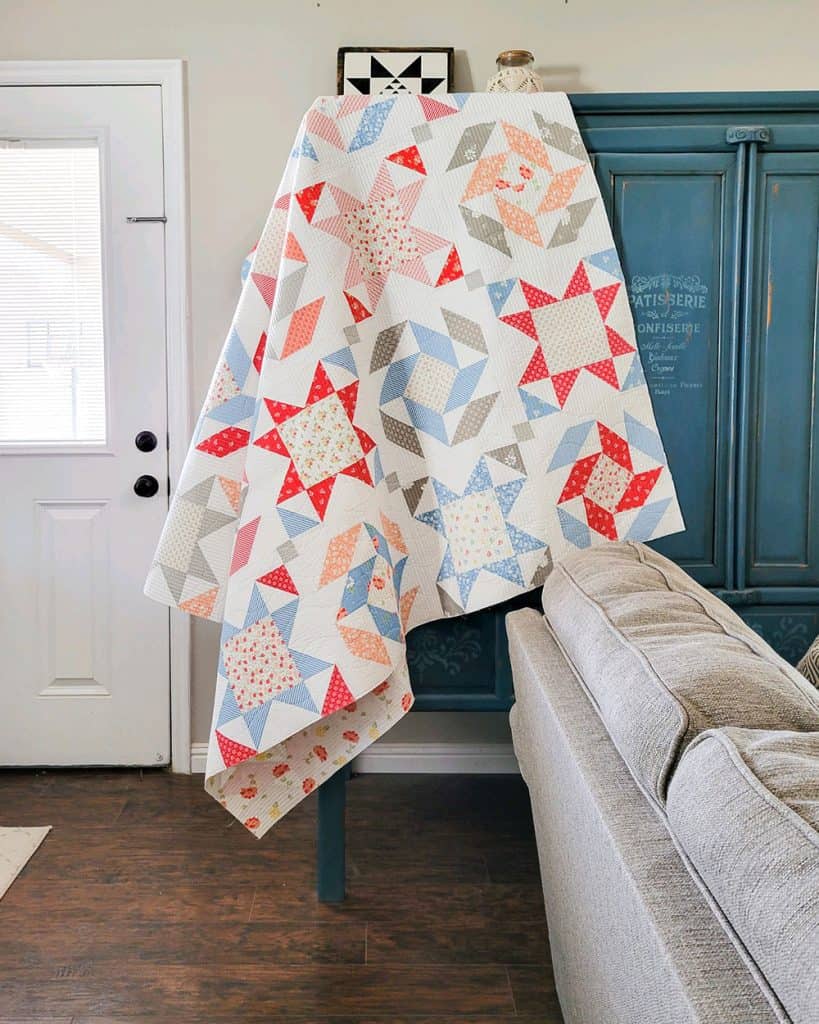 Red, White, and Blue Quilts
I absolutely love decorating with this style of quilts. I often get my collection of them out right before Memorial Day and leave them out for the summer. Recently, it's been especially fun to see my daughter Chelsi design some fun quilts in this colorway using our very own fabrics. I'll be highlighting a few of those quilts and then also sharing some of my older favorites.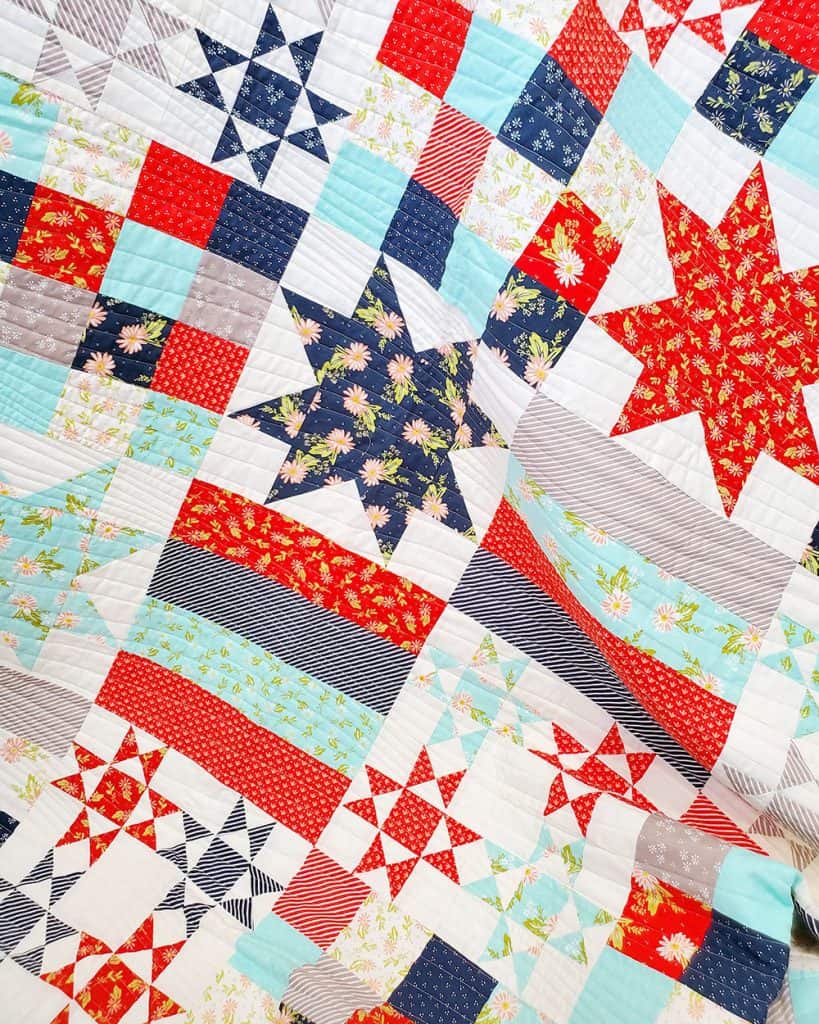 All American
Chelsi first designed her All American pattern using a scrappy mix of fabrics. When our Happy Days collection came out it was really fun to see it made up in that collection. Find the All American pattern here.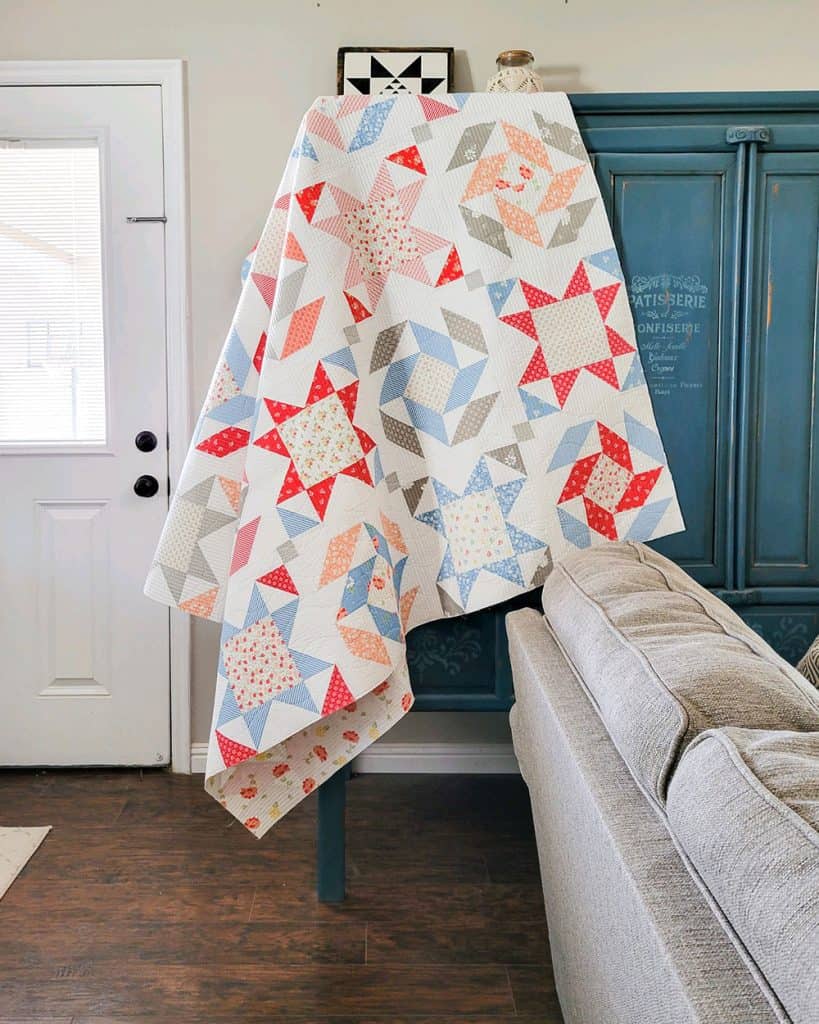 United Quilt
Chelsi designed her United quilt with our Emma fabrics after realizing the reds and blues were the perfect patriotic mix. And Chelsi filmed a short video about this quilt that you can watch above or here on our YouTube channel.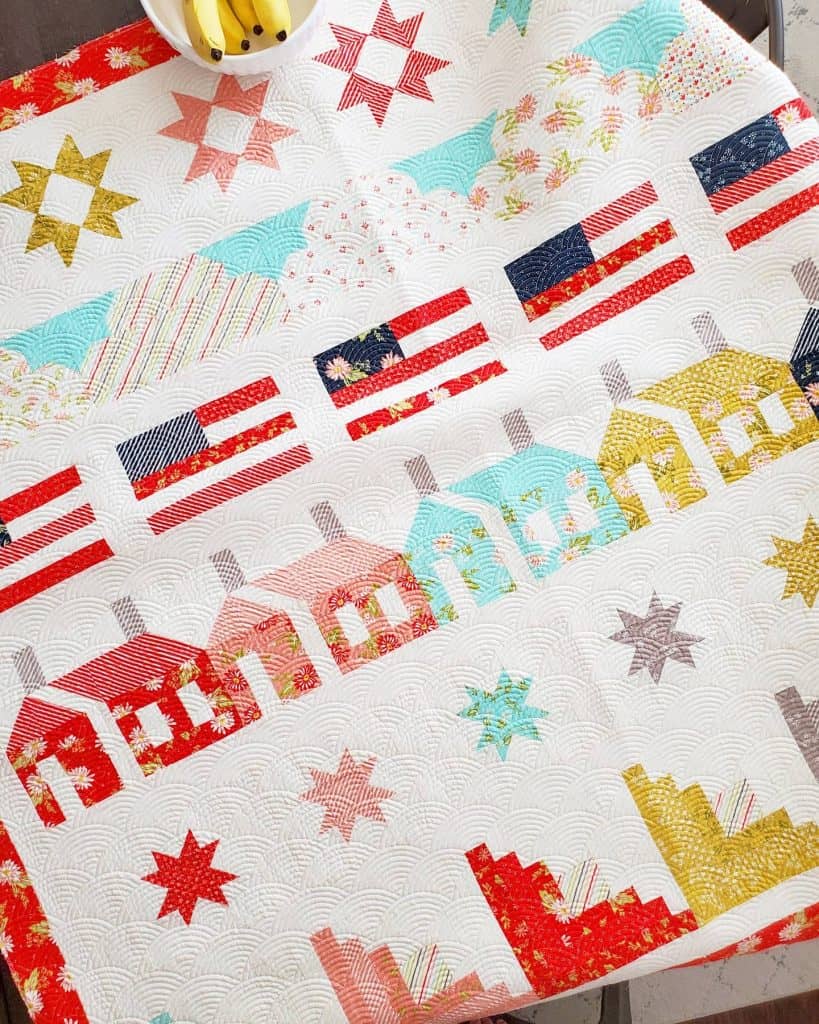 Land I Love
Chelsi also designed her Land I Love quilt using our Happy Days fabric collection. The flag blocks in this quilt are just so adorable. This quilt is designed to be a wall hanging but could easily be made bigger by adding extra borders to make a fun picnic or lap quilt. Find the Land I Love pattern here.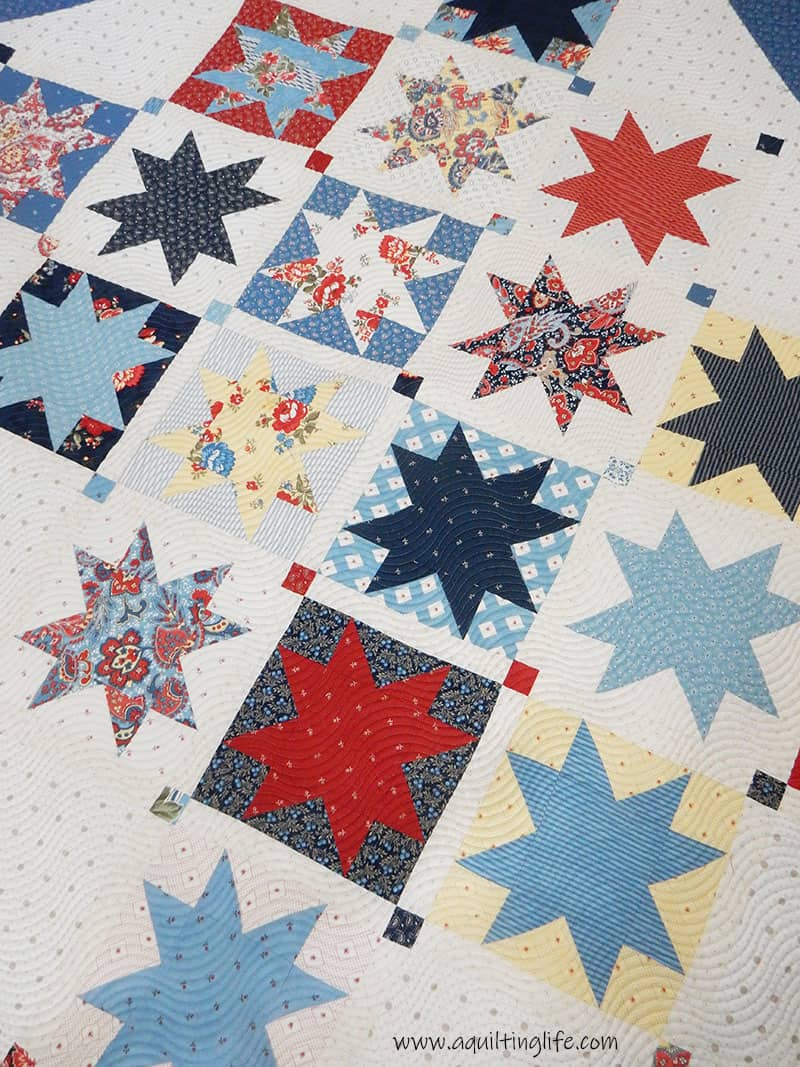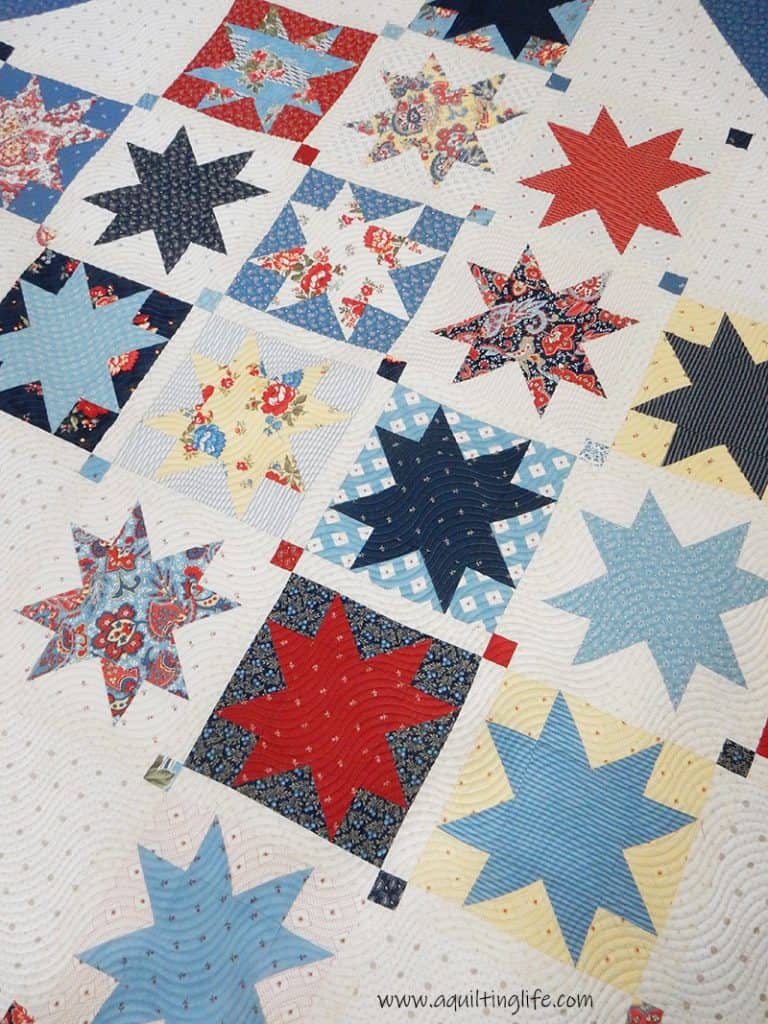 My Red, White, and Blue + Patriotic Quilts
A few of my own favorite quilts in red, white, and blue and patriotic fabrics are pictured above:
Hometown, top left, is a fun layer cake design
Heartstrings (top center) uses fat eighths (or fat quarters) and is perfect for showcasing your favorite prints.
And Tribute, top right, is also a Layer Cake design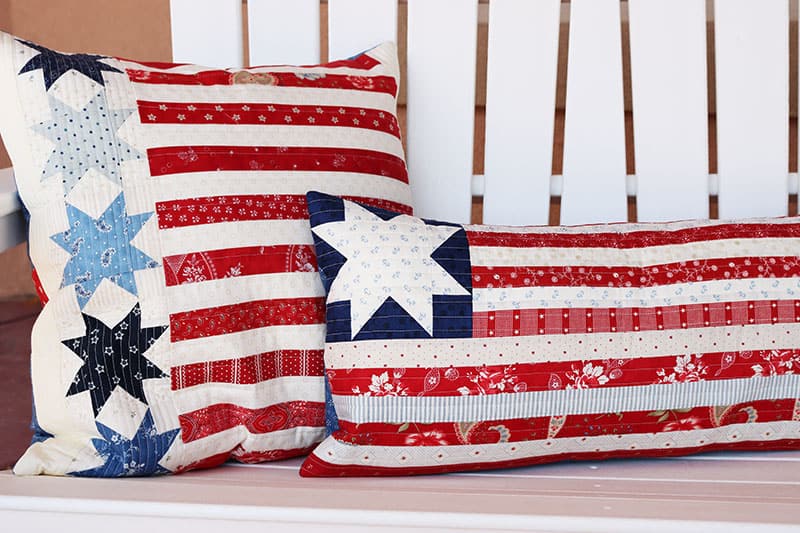 More Red, White and Blue Inspiration
You'll definitely enjoy some of these patriotic themed quilts, pillows, and projects for more red, white, and blue inspiration: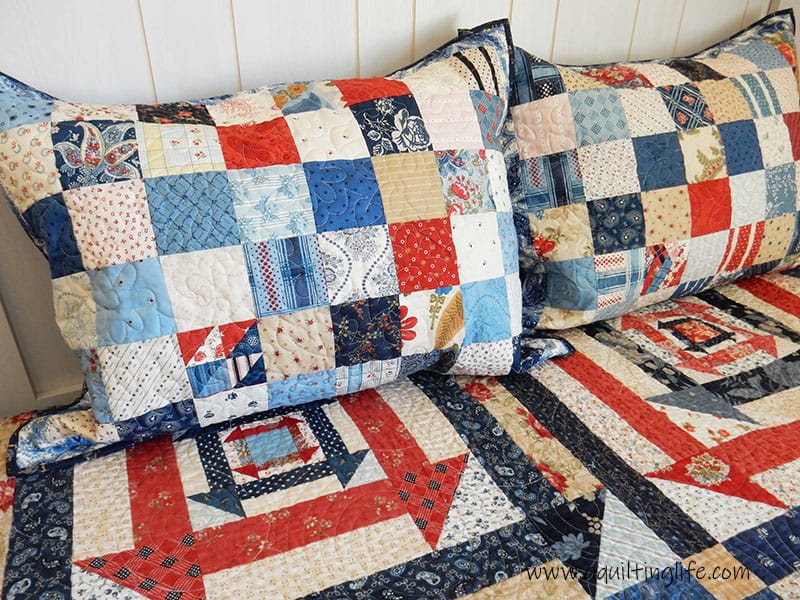 Thanks so much for stopping by, and happy quilting!