Hello, friends! Today I'm sharing some recent Red, White and Blue Decor finishes from the weekend. I was a little later than usual this year in getting out all of my patriotic quilts. And because I had moved some furniture around since last summer, I found I was in need of a few more table runners. So, I got to sewing and was grateful to be able to get three new runners quilted up in a jiffy!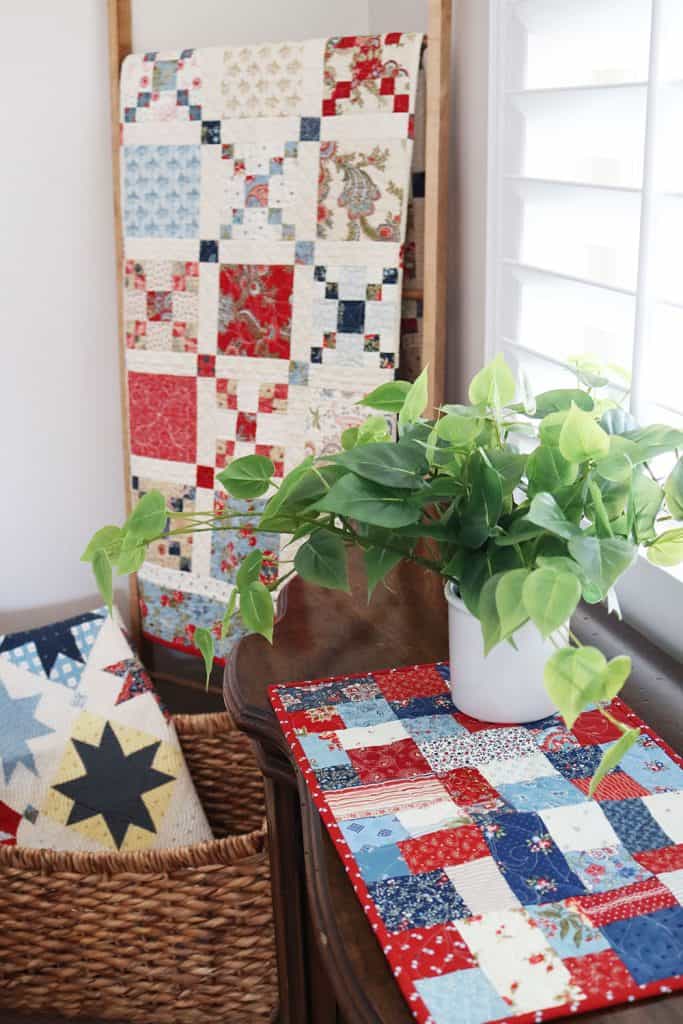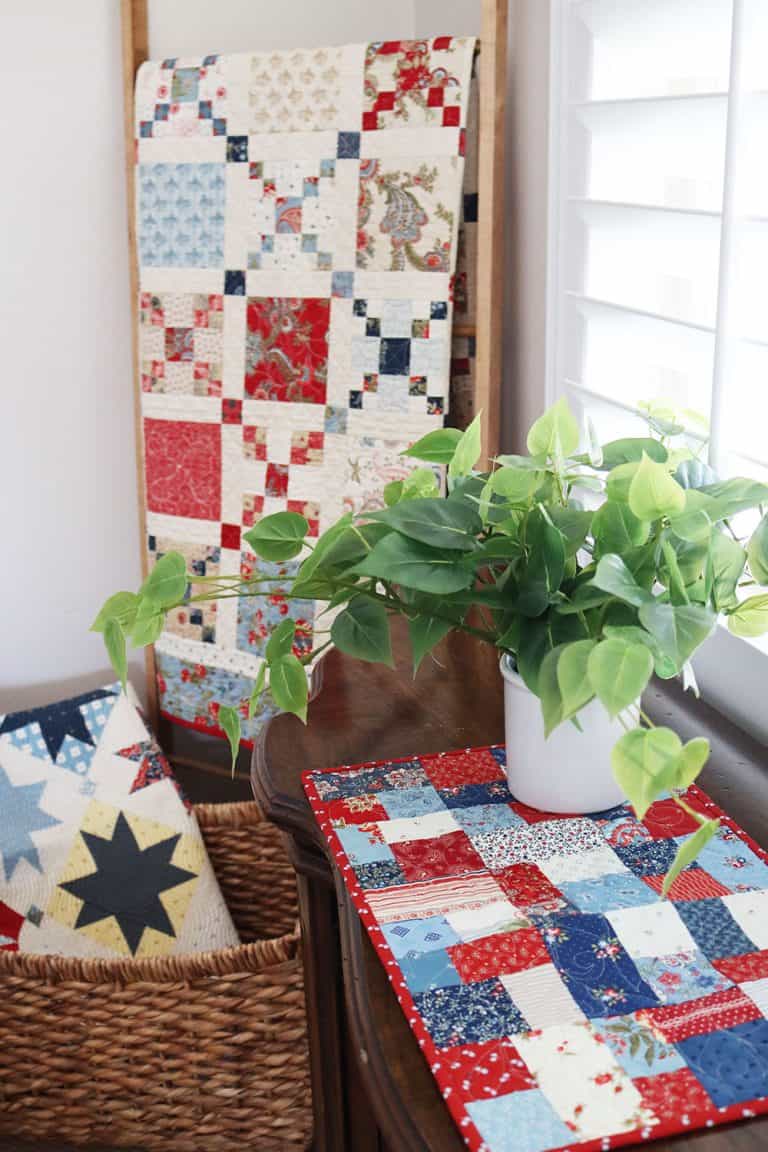 Red, White and Blue Decor
My collection of red, white and blue quilts is second in number only to my Christmas quilt stash. And I usually set them out right before Memorial Day to enjoy throughout June and July. This e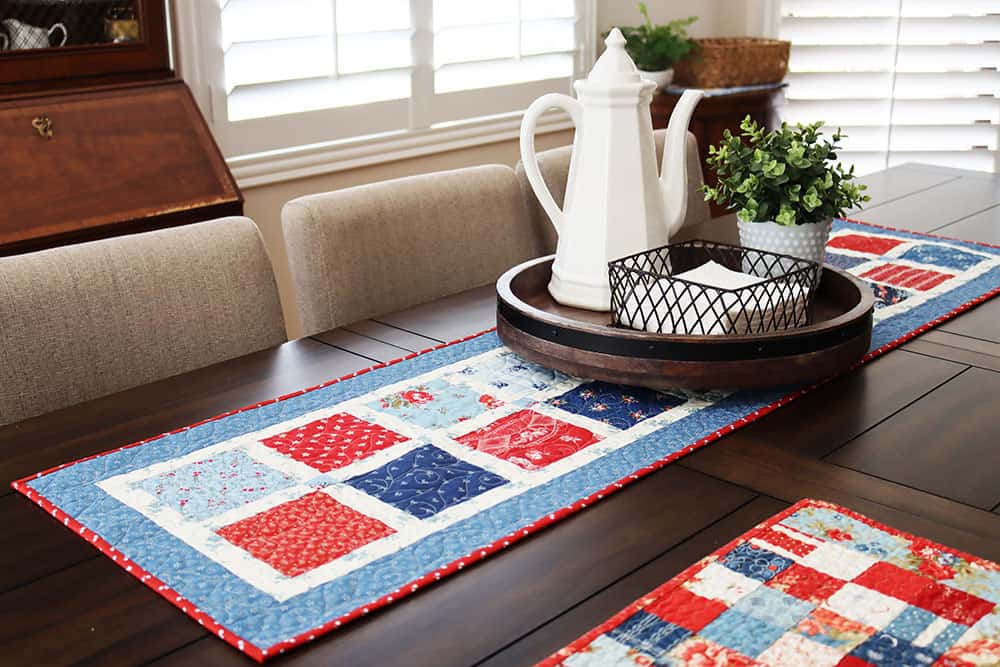 Simple Patchwork Table Runner
I've been wanting to make a new version of my Simpler Patchwork Table Runner from my Home & Hearth book and so using red, white and blue fabrics from my stash gave me the perfect opportunity. This runner is fairly long as it's designed for a dining table. But I'm also going to make a three-block version soon which will be the right size for some of my smaller tables. I'm not sure how many different collections are found in my runner because all of the fabrics truly came from my stash. But I know there are some of the recent Belle Isle fabrics included.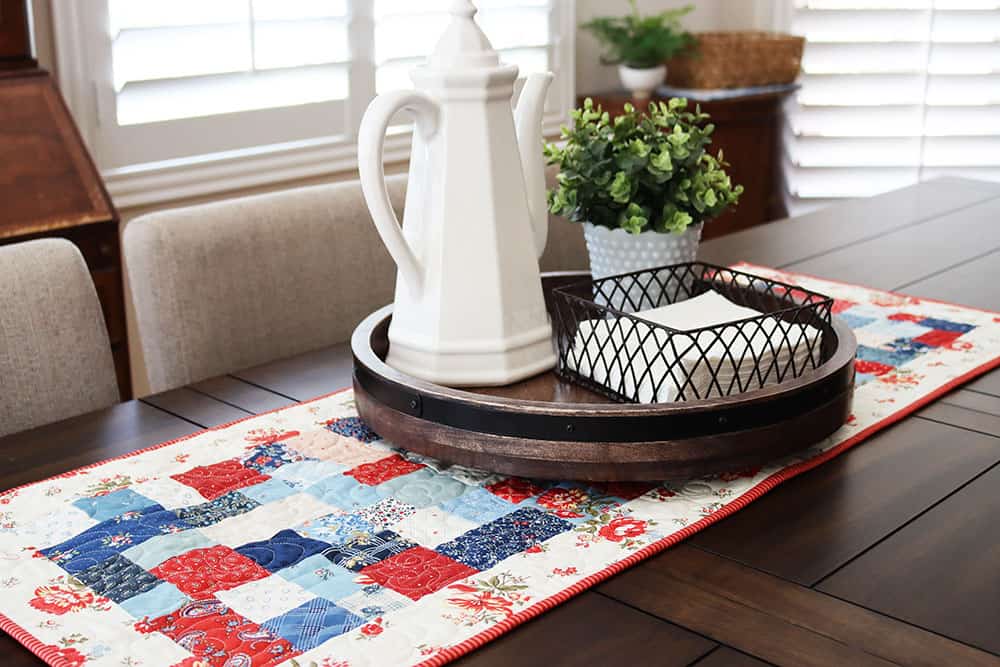 Mini Brick Road Table Runner with Border
For the table runner pictured above I used two different Mini Charm packs from Minick & Simpson and then added all of the additional fabrics I needed from my scrap bin. I was really excited that I had enough of the red stripe for the binding on this one!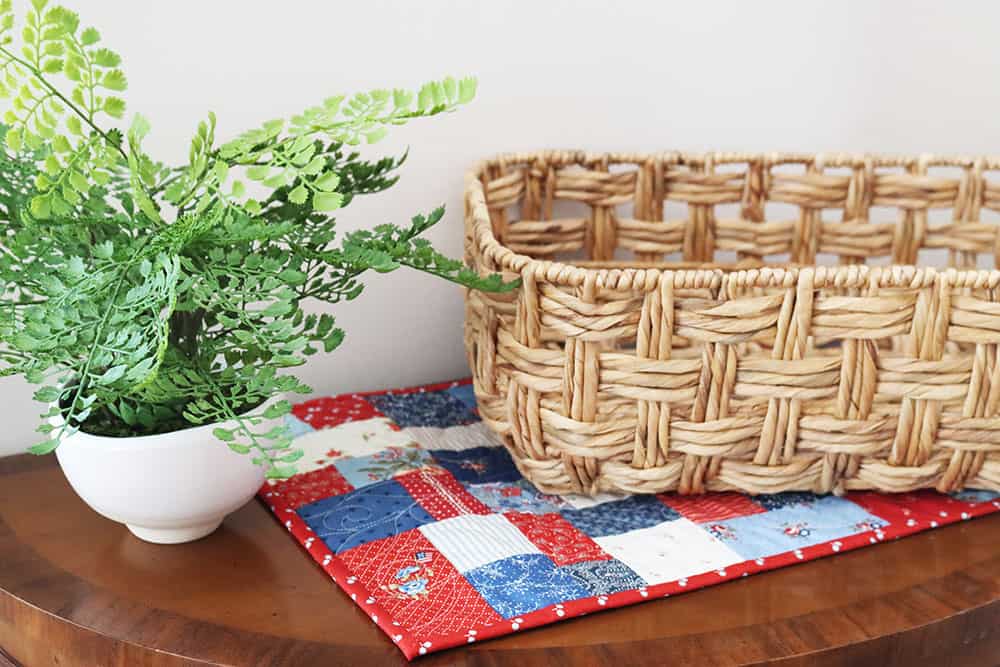 Small Mini Brick Road Topper
I also made a small-sized Mini Brick Road topper for a really small little table in our kitchen. I love that this little pattern is so easily adaptable for other sizes. These fabrics were also from my scrap bin–I love being able to make projects completely from scraps. And I was very grateful to my friend Vicky who quilted all three of the new runners last Saturday.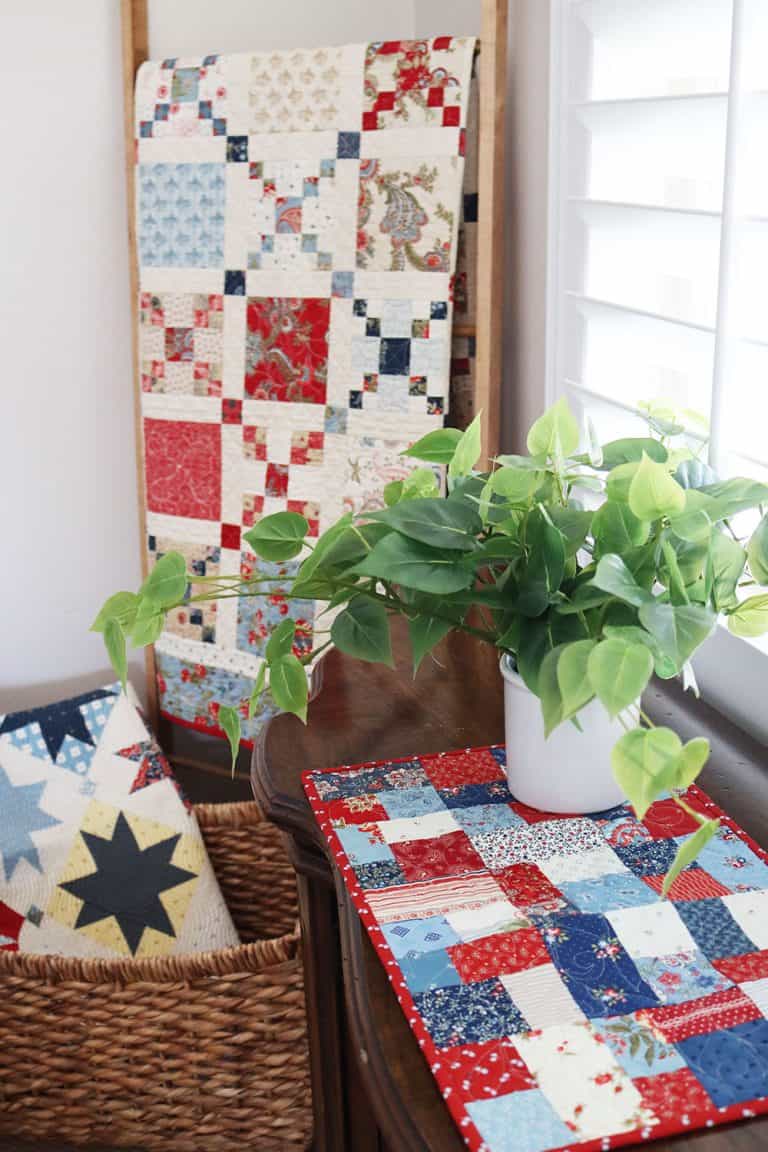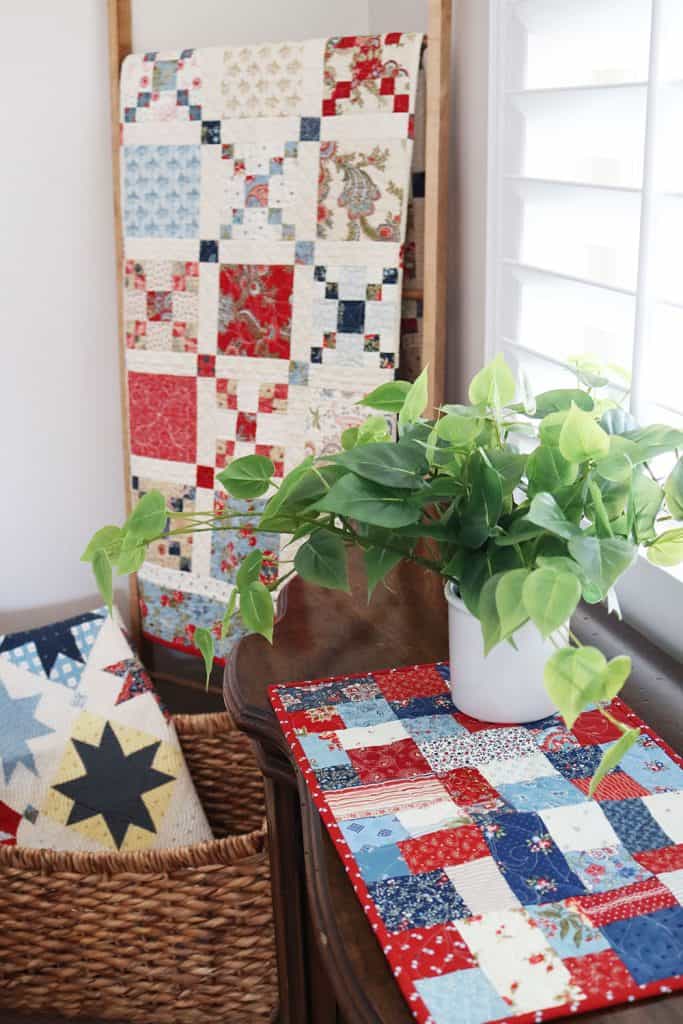 More Red, White and Blue Quilt Inspiration
If you're looking for more red, white and blue quilts and decor, be sure to visit this post.
Happy quilting!