Hello, friends! Today I'm sharing a little bit about what's going on Today in the A Quilting Life Studio + Small Projects in Strawberry Lemonade–the video version. I've also got some good information for you about the upcoming 2024 Block of the Month here on the blog, so be sure to keep reading to the end for my most frequently asked questions and some details you won't want to miss!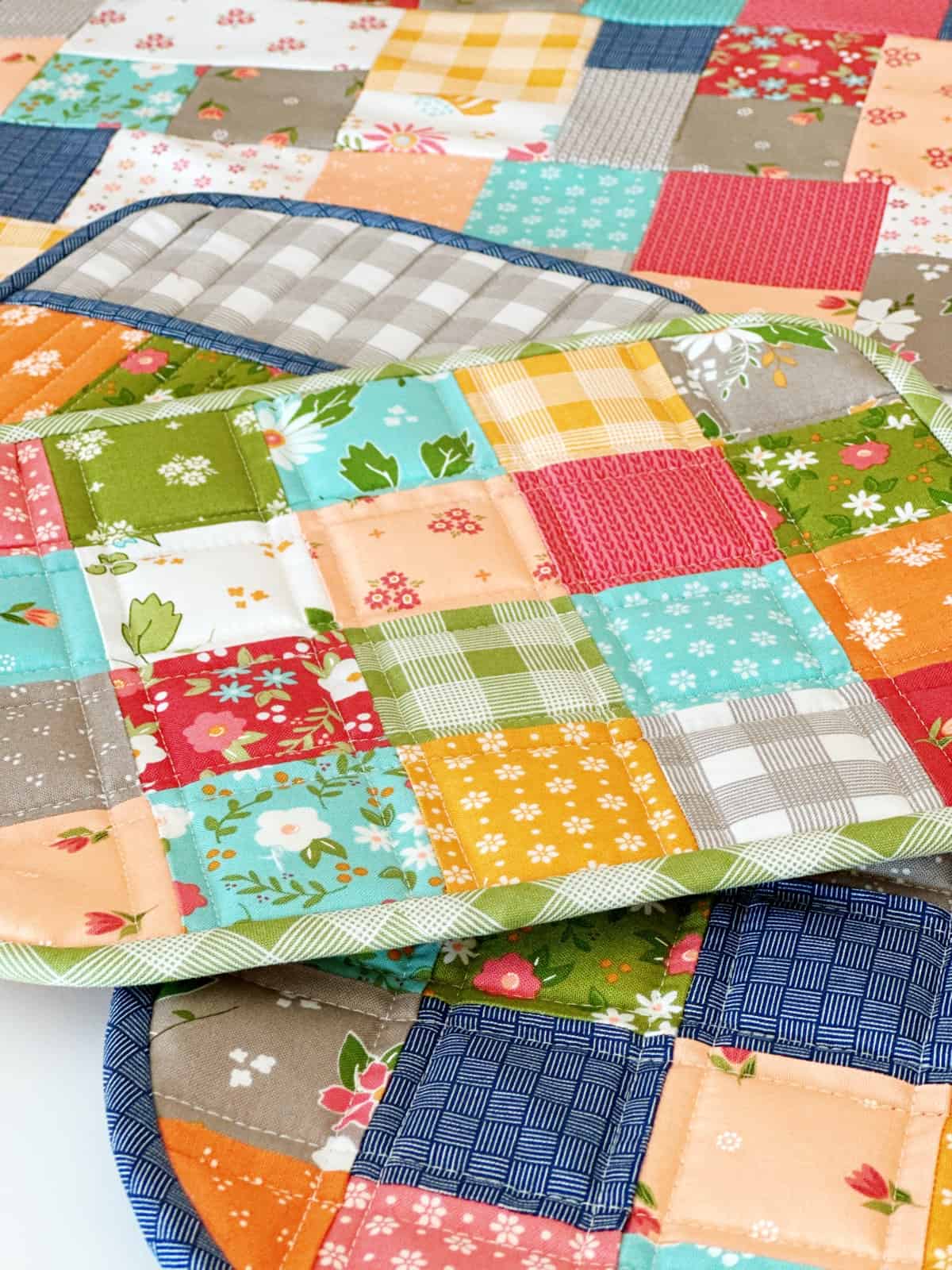 Today in the A Quilting Life Studio + Small Projects
Working on Now
I just can't stop sewing with our Bountiful Blooms collection now that it has shipped from the warehouse. My potholders are looking pretty worn these days, so my first project was to make some cute ones with our Bountiful Blooms fabrics. You might notice that I added in this navy print from Simply Delightful. I love the extra something that this adds and also will be binding the table runner at the top of the photo in the navy after it's been quilted.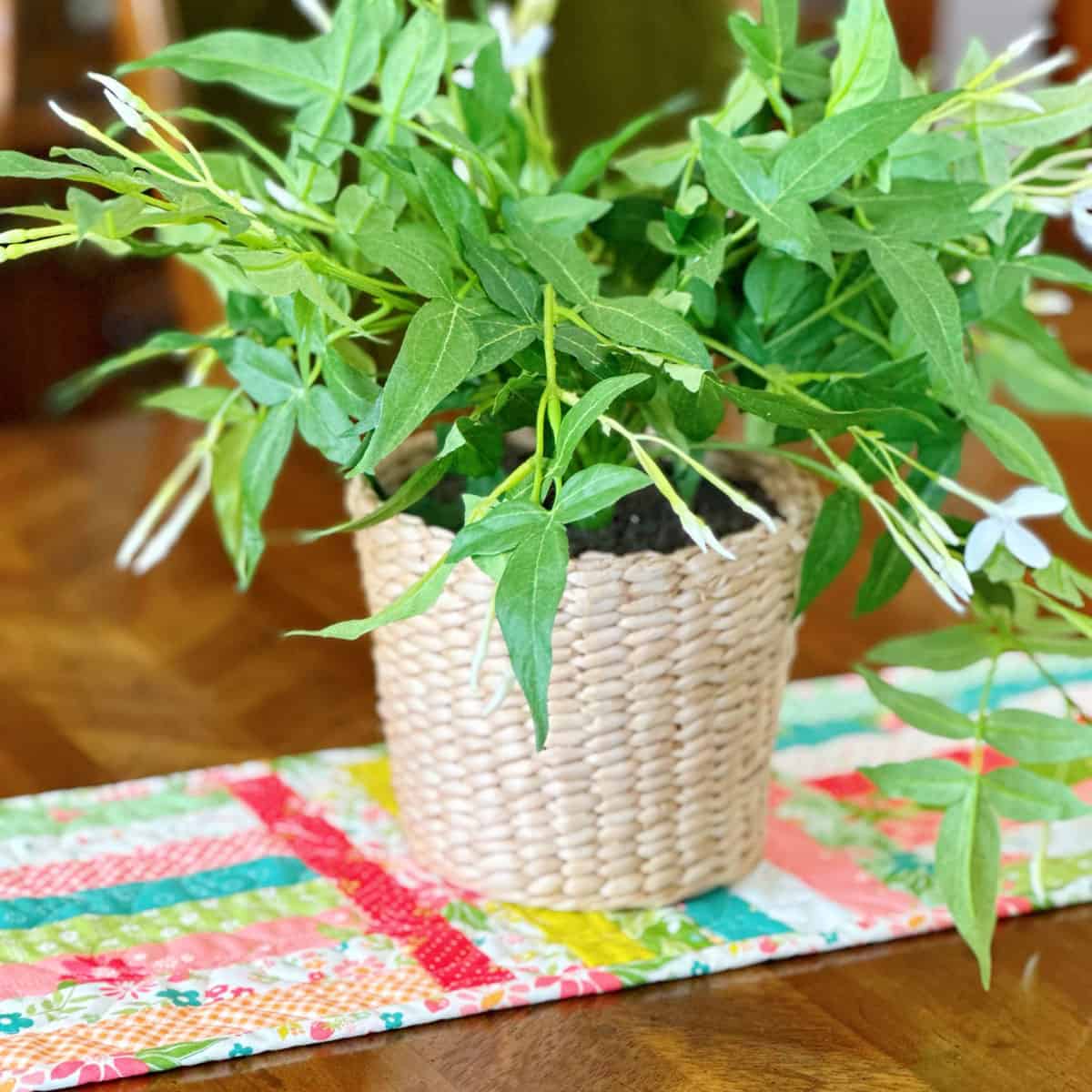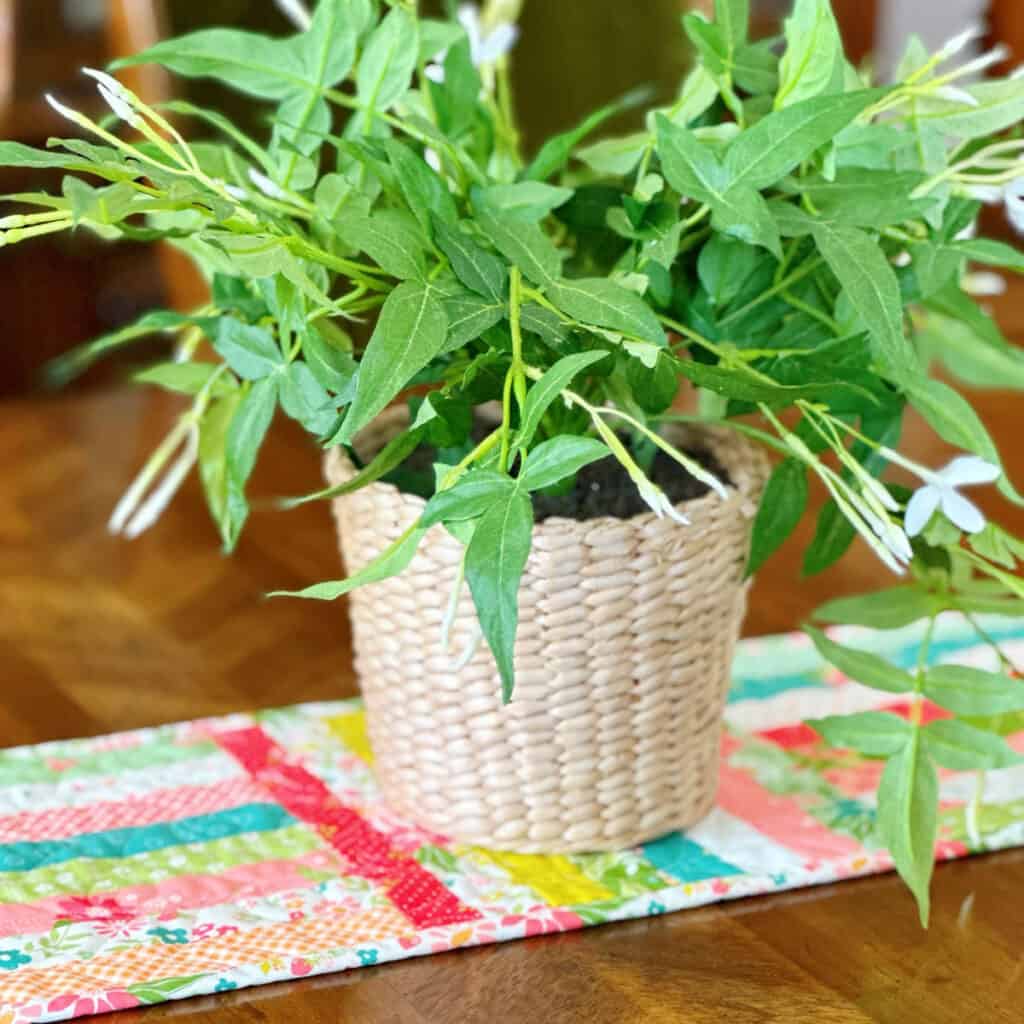 Strawberry Lemonade Small Projects Video
You can watch the Strawberry Lemonade Small Projects video above or watch on our YouTube channel. Although I posted about most of my smaller Strawberry Lemonade projects a few weeks ago, we are just now sharing the video walkthrough. I feel like we might have to do another similar video soon because I keep thinking of things to make with these fabrics!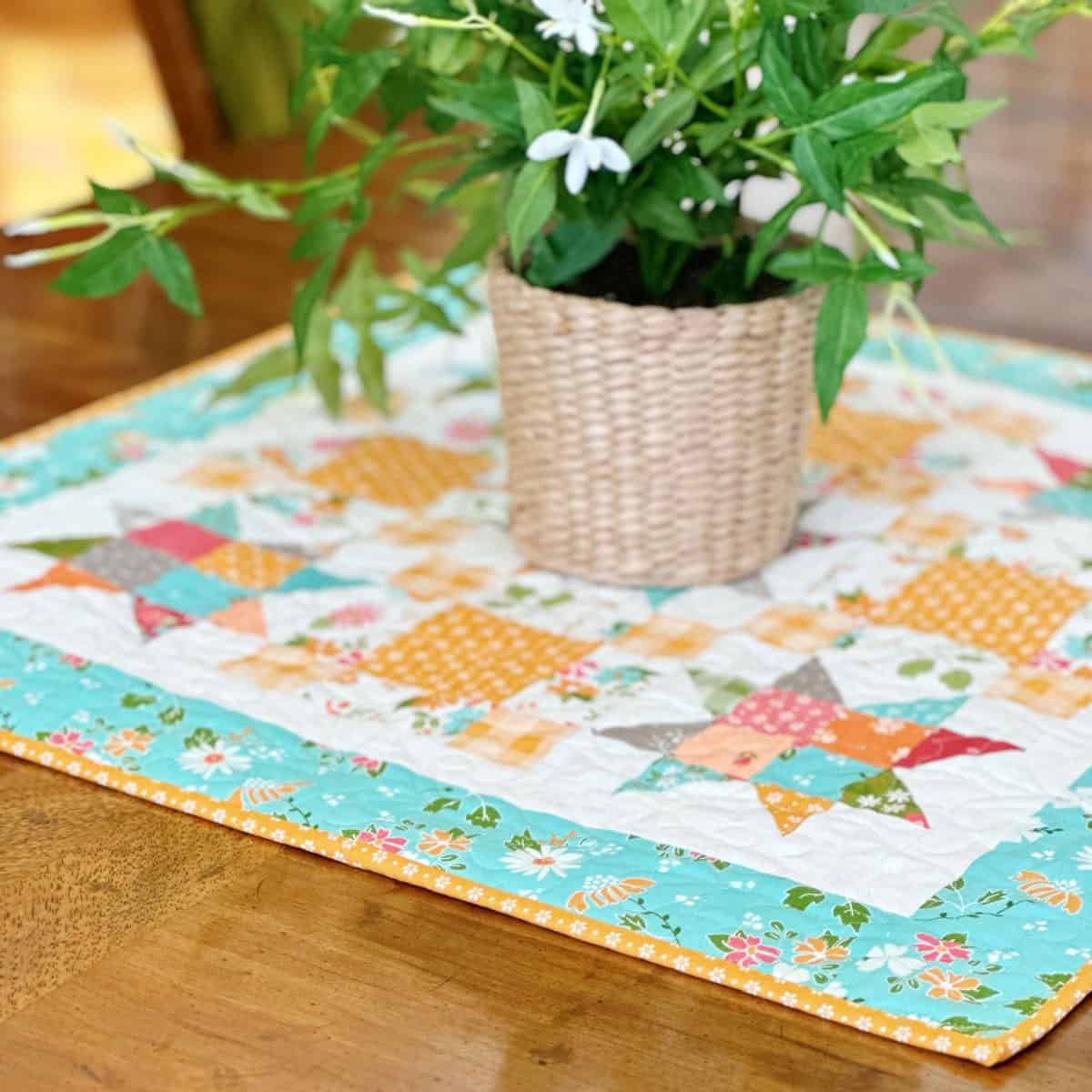 2024 Block of the Month Preview
I've been receiving a lot of questions about the 2024 Block of the Month. Here are answers to the most frequently asked questions along with a couple of things that will be new for 2024.
Yes, there will be a free Block of the Month program for 2024 including blocks in two sizes and a finishing option with free patterns here on the website the first Monday of each month.
For the first time since I've been sharing my Block of the Month program, there will also be a paid version available. Get the block PDF patterns emailed to you directly with a one-time payment of $19.99. (You won't need to visit the blog to download). You'll also receive the finishing instruction pattern through direct email. As a bonus, you'll also receive three additional free project PDF's during the year. Sign up with the button below and you'll receive a link to pay.
And finally, I'll be using our Strawberry Lemonade collection for my blocks. The fabric will be widely available for purchase in 2024. I will have collection pre-orders and starter bundles available in mid-December (US shipping only) with Strawberry Lemonade fabrics. Watch for those to be available for purchase later this year.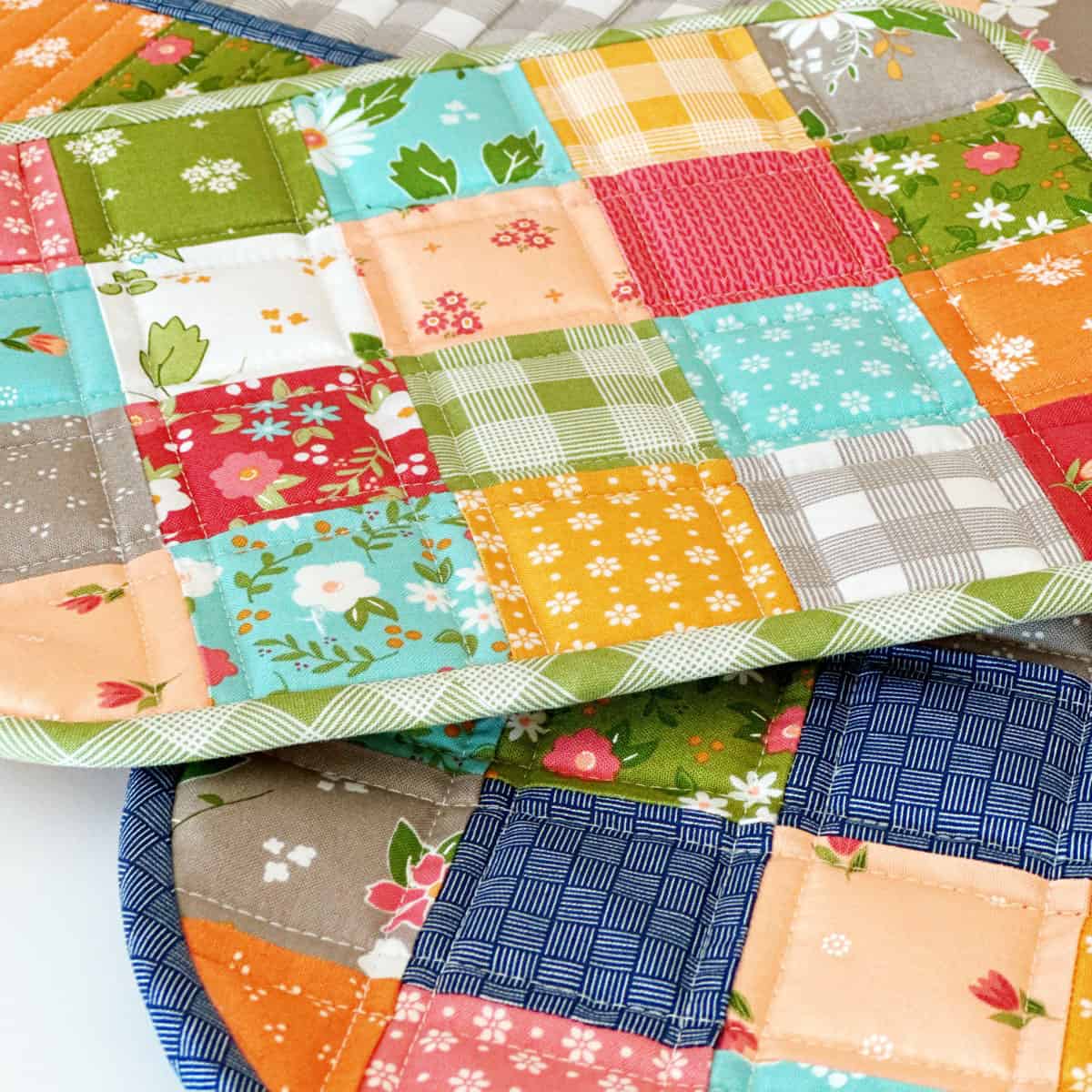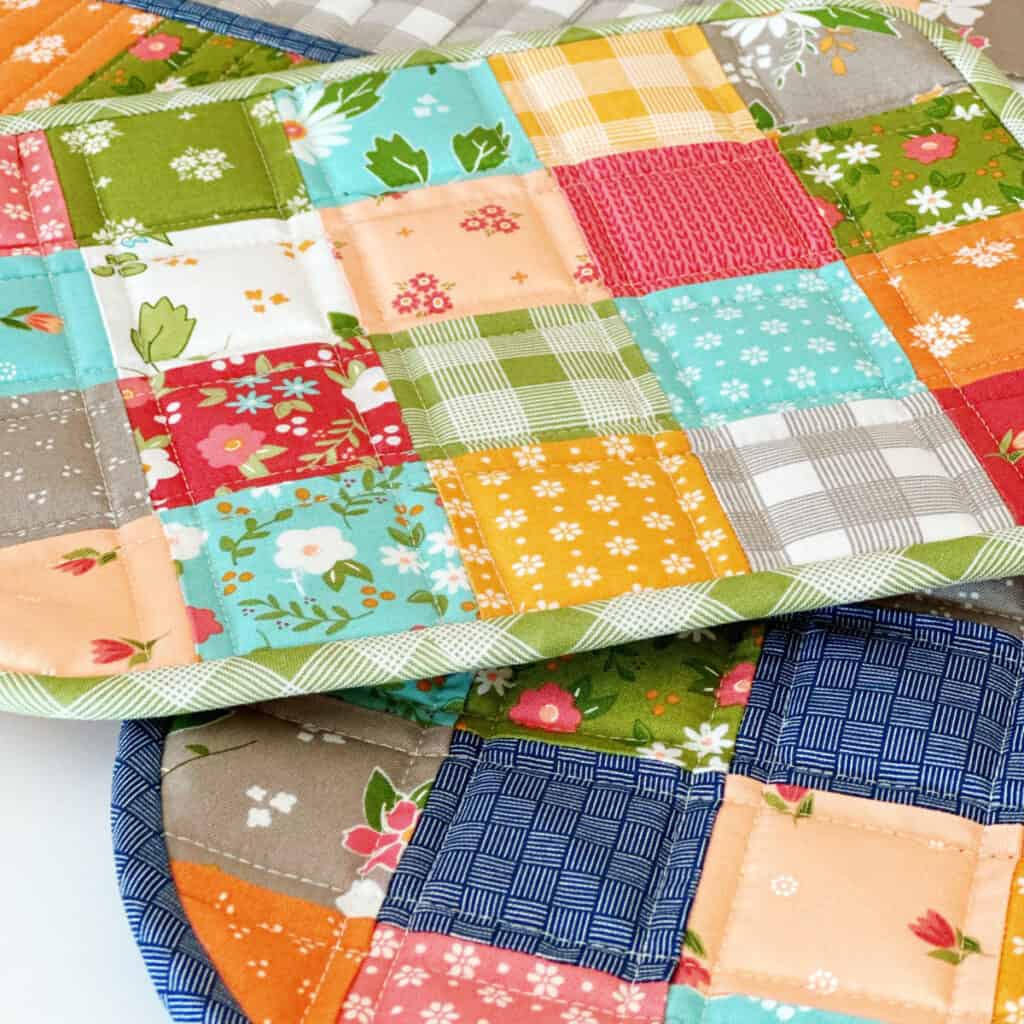 Thanks so much for stopping by for the Today in the A Quilting Life Studio + Small Projects post.
Happy quilting!