Hello and happy Friday! I hope your week has been a great one and that a wonderful weekend is just around the corner. I've spent the last couple of days working on some new videos that I'm looking forward to sharing beginning next week. Doing filming in the studio meant a big clean up…which led to this week's post topic: Stash Busting Quilted Projects. Enjoy!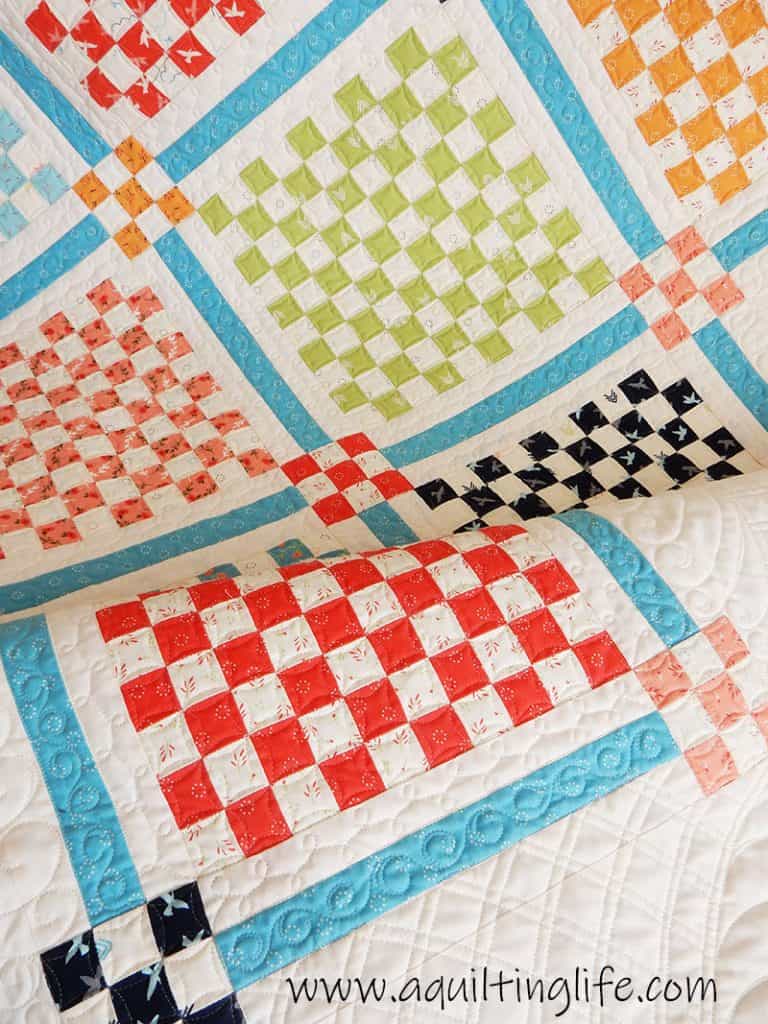 Stash Busting: Ideas
What do you think of when you think of the phrase "stash busting?" Do you think of beautiful scrap quilts adorning every room in your home? Or do you think of smaller, faster projects that also use those very same scraps for quick finishes? I like to make both types of scrap projects, and I have ideas for both in today's post.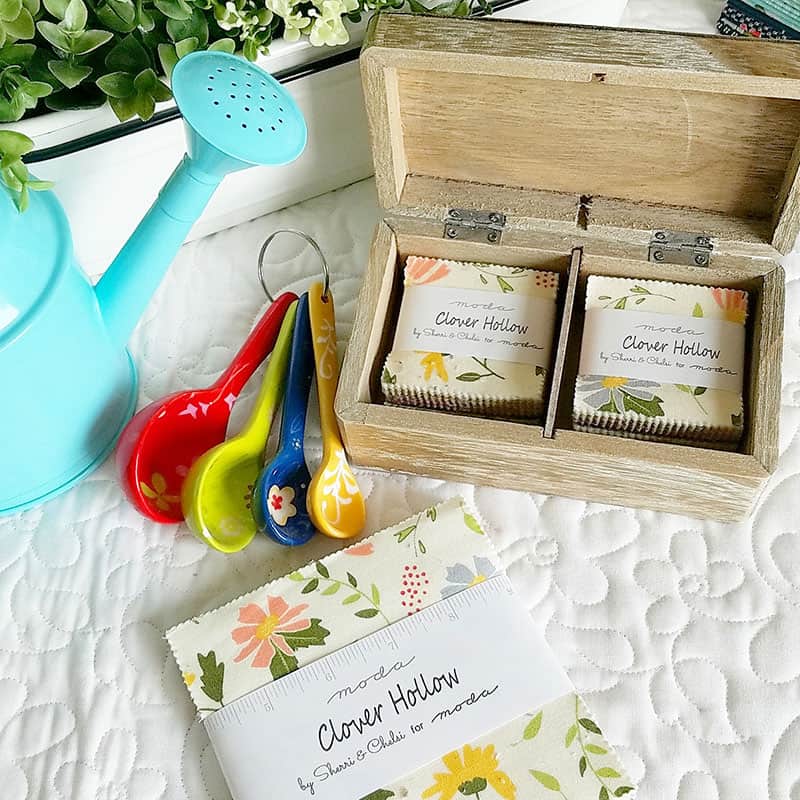 Quick & Easy Stash Busting Quilted Projects
1. Make Potholders
Potholders are a quick and easy way to use orphan blocks and other left overs and bits of fabric. And…they make a perfect gift or update to your own kitchen décor. Here are a couple of free pot holder tutorials to get you started.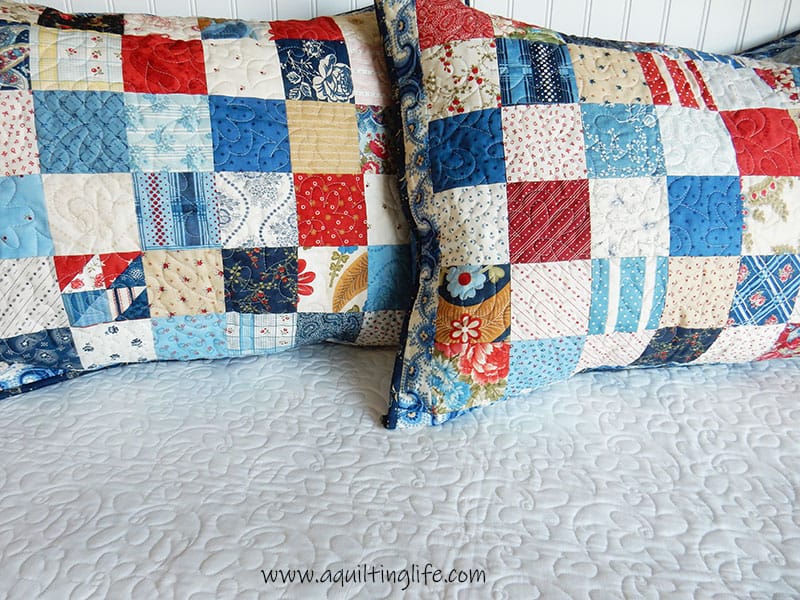 2. Make Pillows
Pillows are another fast and easy way to use up scraps or even left over blocks from other projects. Plus, they are easy to store if you store pillow tops by size and rotate pillow forms depending on the season. Here are a couple of my free pillow top tutorials that are perfect for any season.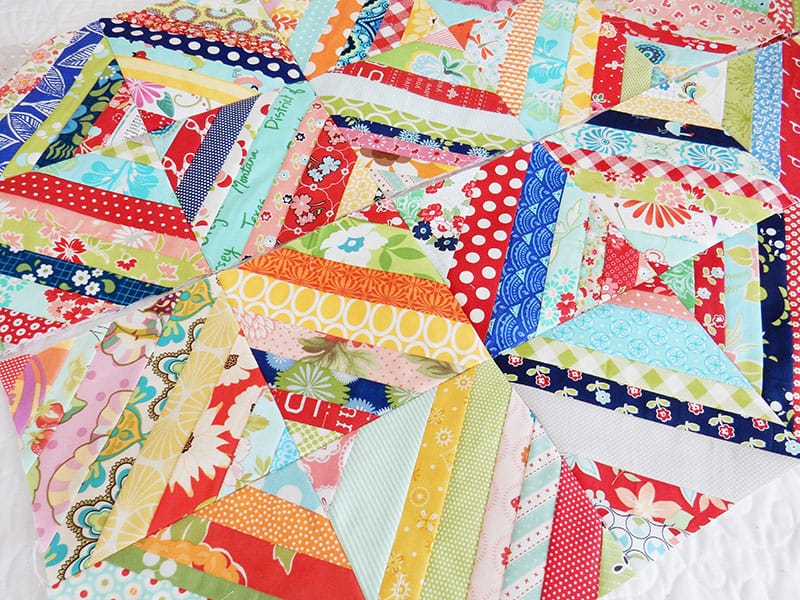 3. Make String Quilt Blocks
String quilt blocks are perfect for both of the projects I've already listed: Pot holders and Pillows. And they are a perfect way to use up even the smallest of scraps. I've been working on a string block quilt for several years, and it's going to be a favorite when I finish it for sure!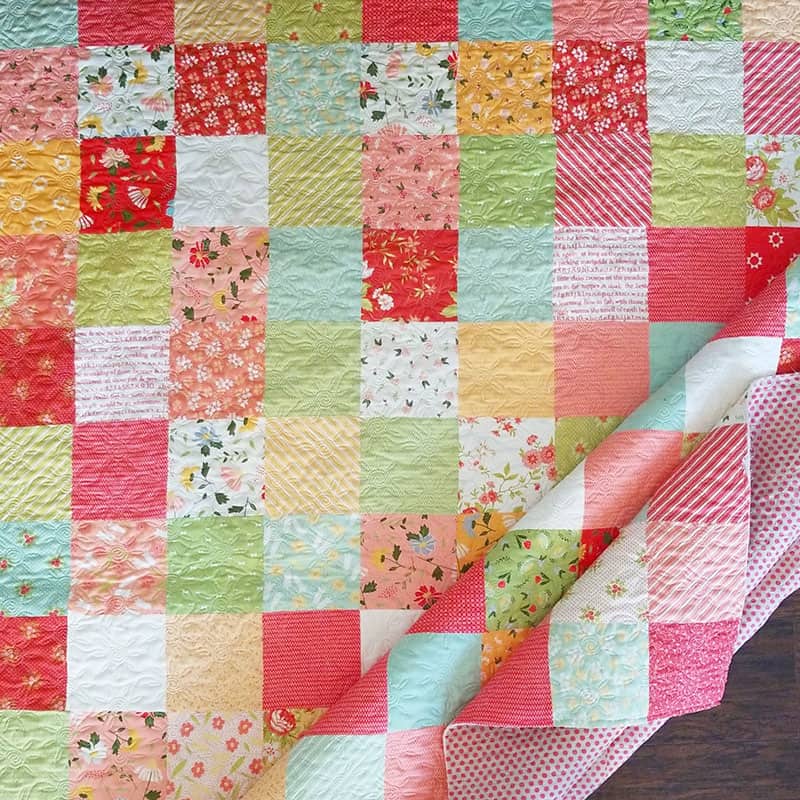 4. Make 9-Patch Blocks
The great thing about 9-patch blocks is that you can make them in any size from extra small to jumbo. They are always timeless, and they make perfect small and large quilted projects. Find some ideas for scrappy 9-Patch projects here.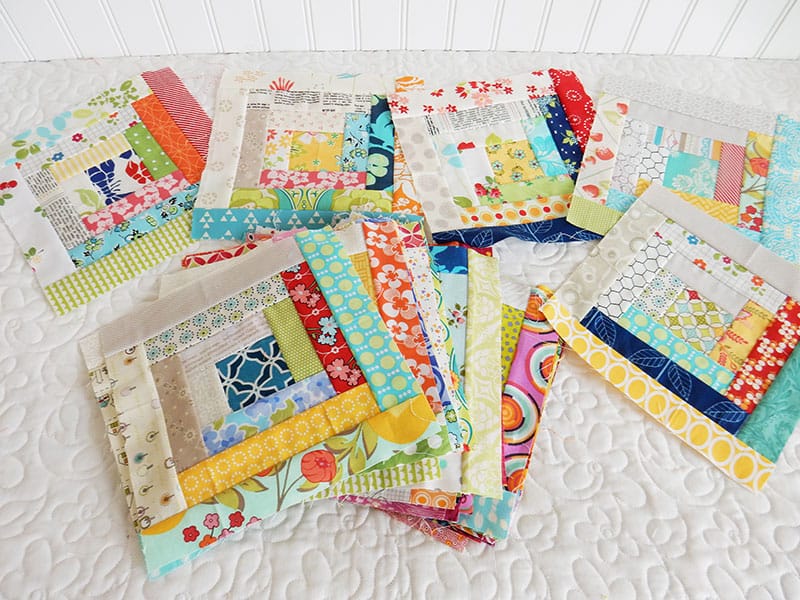 5. Make Log Cabin Blocks
Log Cabin blocks are another one of my favorite ways to use up scraps. Just over a year ago I made a scrappy red and green log cabin block quilt and finished it just in time for Christmas. My scrappy + low-volume log cabin blocks are another long-term project I might have to just finish this summer!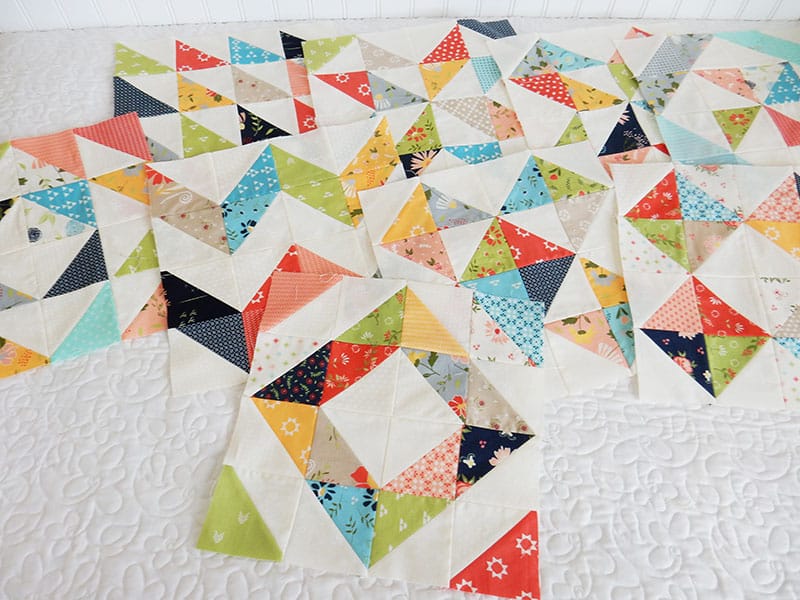 6. Make Block of the Month Projects
There are a variety of block of the month projects available for quilters–some are free (like the program I host each year), and others are paid programs that often come with fabric and/or kits. When I'm working on a block of the month project I really love, I'll generally make at least two versions in order to use up more of my stash. I've kind of named this idea "double quilting" because you get two quilts for just a little more time than it takes to make one.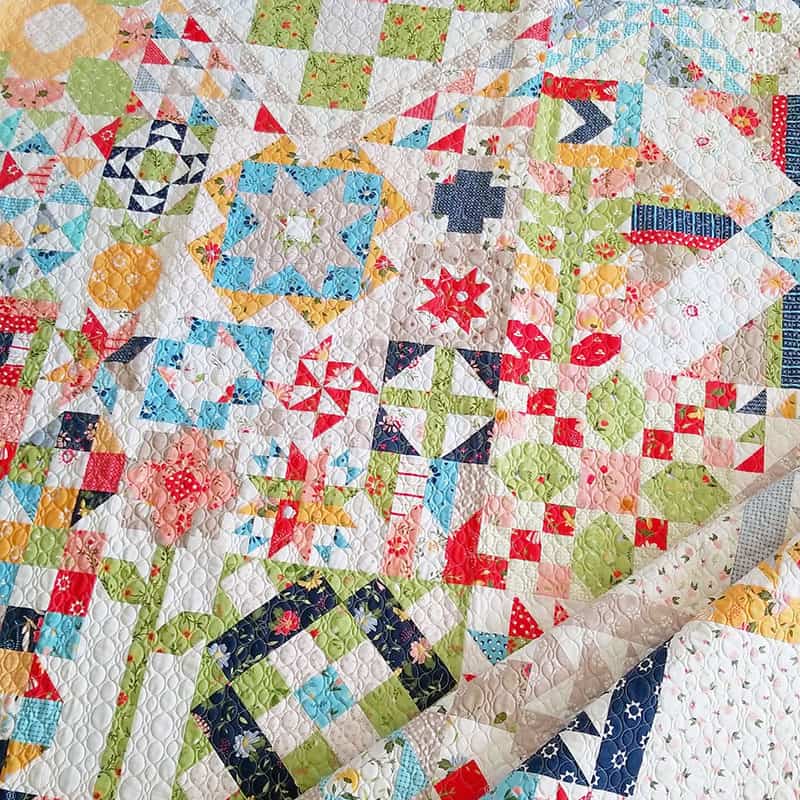 More Ideas for Fast & fun Stash Busting Projects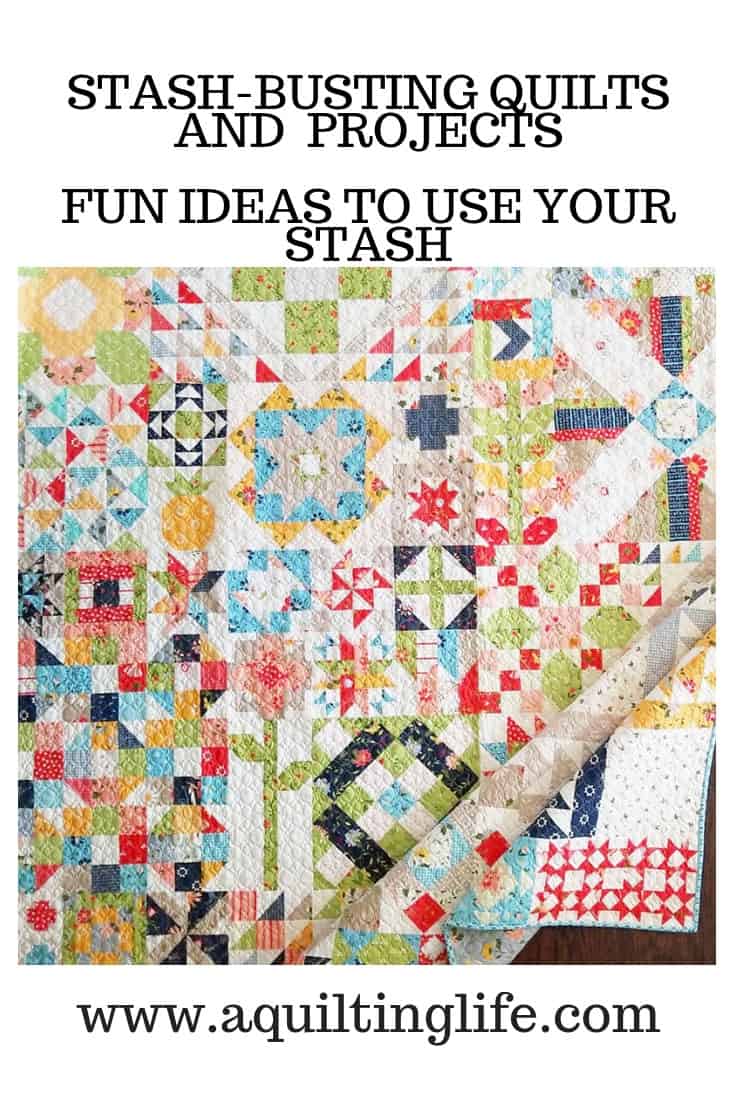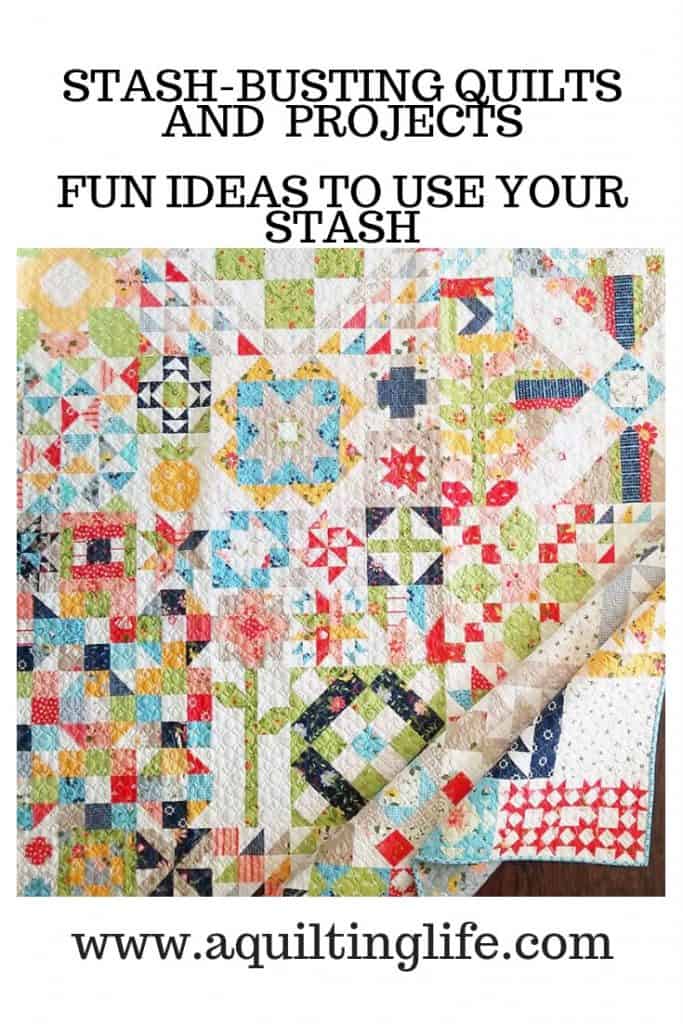 I hope you're able to get some sewing in this weekend…happy quilting, and thanks so much for stopping by!