Hello and happy Friday! I really can't believe it's the final Friday in June! This month has really flown by! Are you participating in the orphan block quilting challenge I'm hosting? It's not too late to join in! Today I thought it would be fun to share some tips on how to make an orphan block quilt for those who might be stuck thinking of ways to put their blocks together. (I got my blocks out the other day and have started planning my project).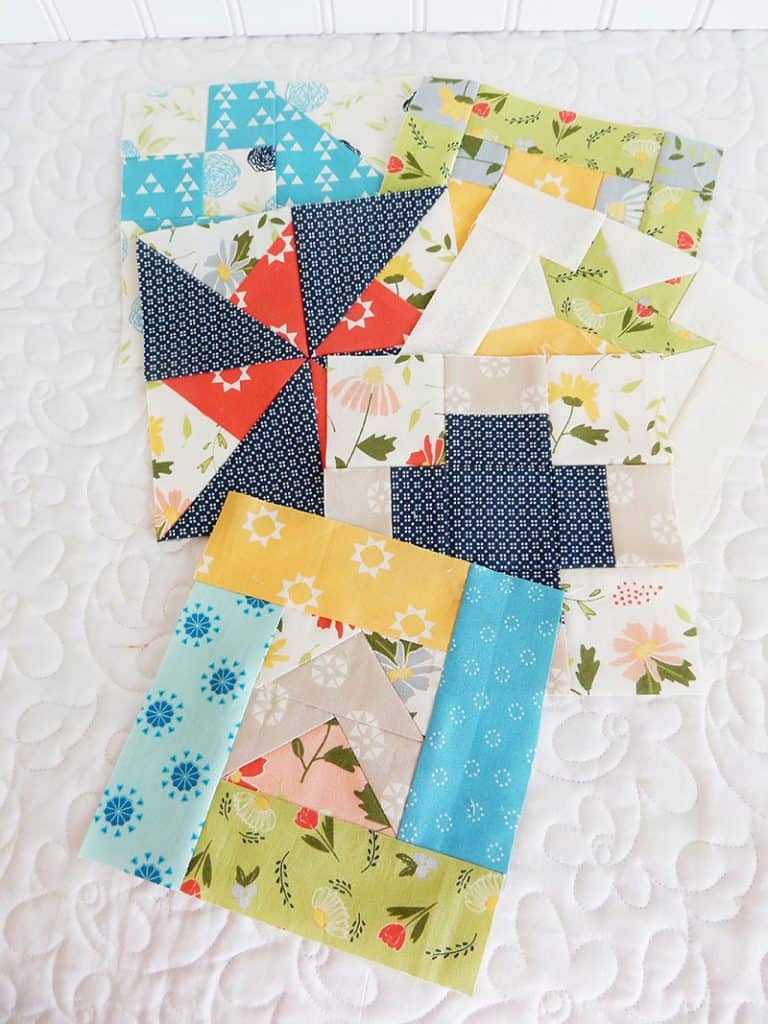 How to Make an Orphan Block Quilt
1. Gather Your Blocks Together
I was actually very surprised once I started pulling blocks out of my orphan block drawer. I had a lot more of them than I had remembered. Not all of them are pieced in fabrics that will work well together in a quilt right now, though. But I do have a good group of blocks made from a variety of our fabrics, so I'll start with those. I made two other piles with blocks from other fabric collections that will work well together for other quilts.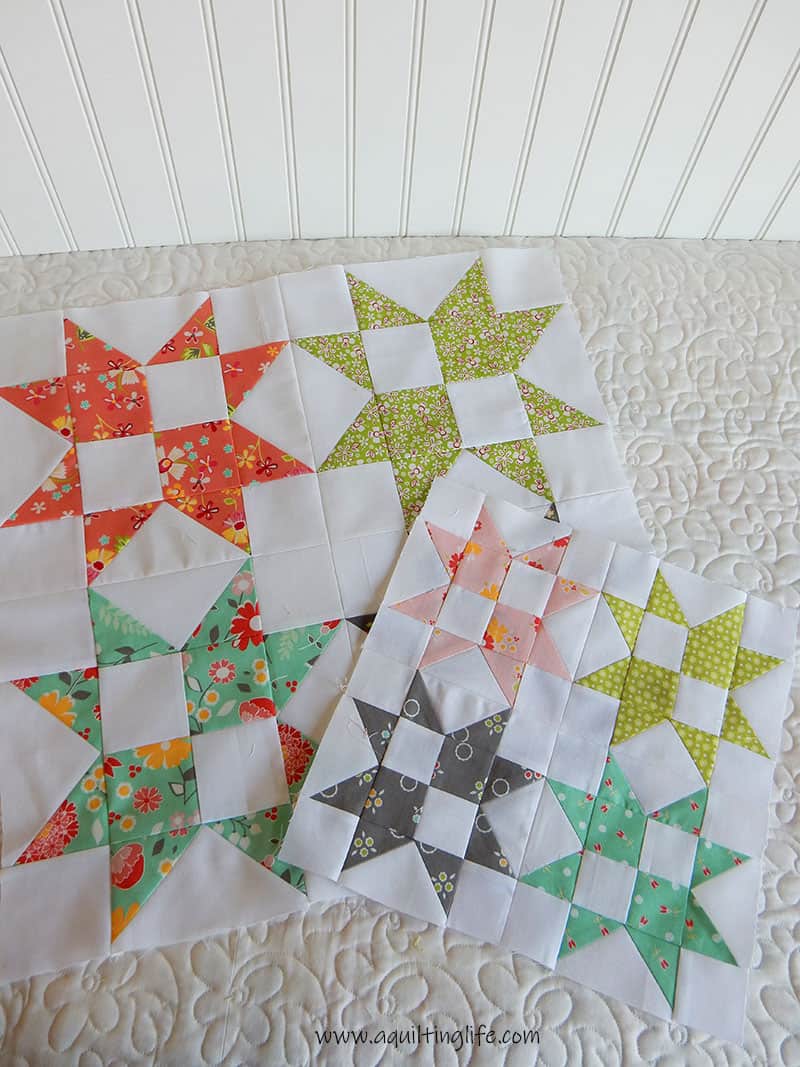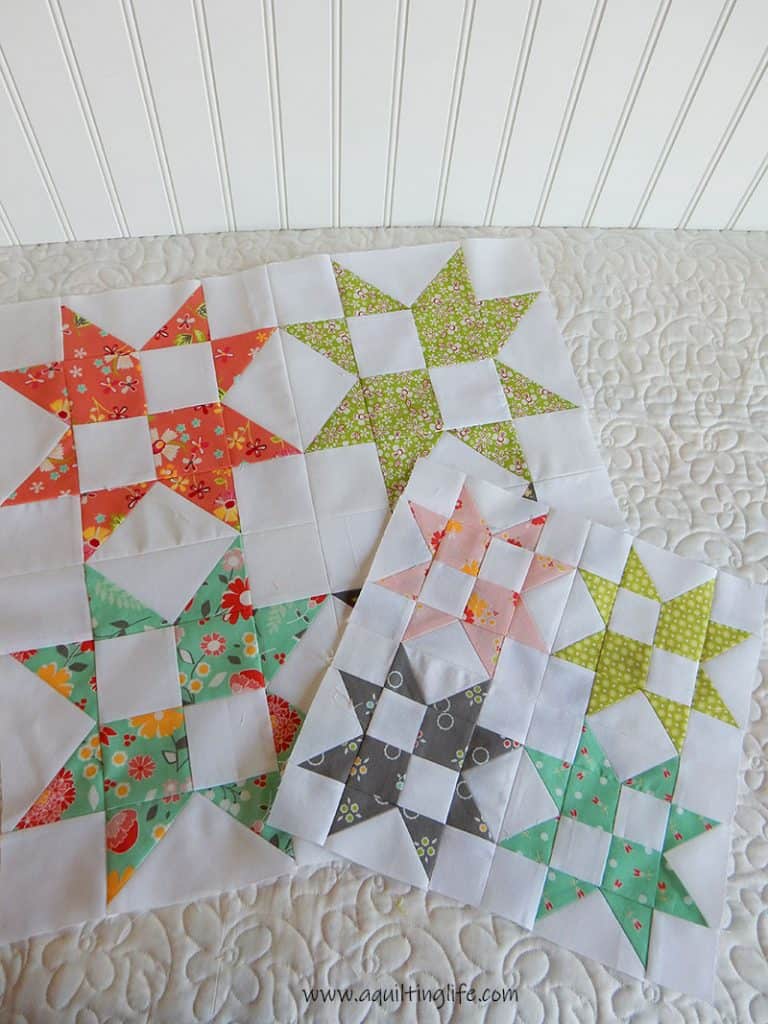 2. Evaluate the Blocks
At this point I decided some of my orphan blocks would make a great starting point for individual projects: pot holders, pillows, and table runners. Remove these blocks from the group and if possible pin a note with your idea for the block right on the block so you don't forget. Keep these blocks together for finishing. (Find other ideas for using individual orphan blocks in projects here).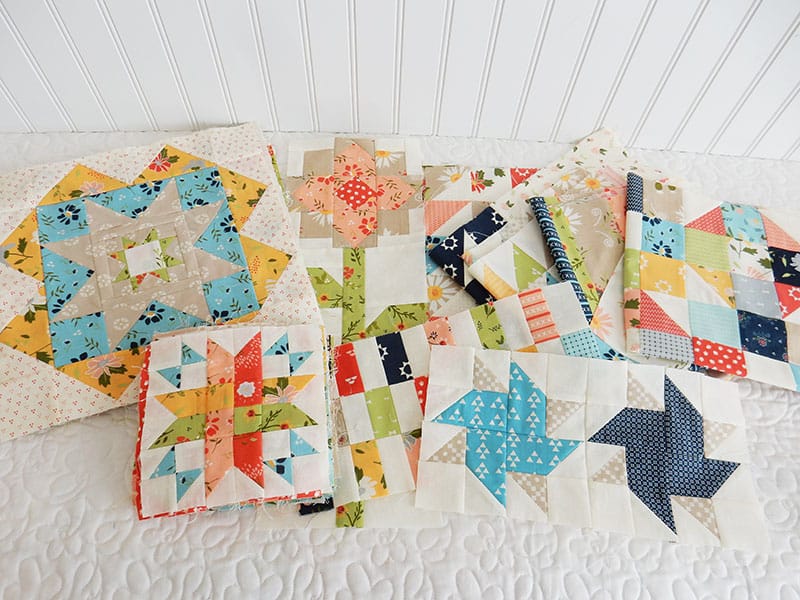 3. Sort the Blocks by Size
Sort the remaining blocks by size. I had a good amount of 12″ x 12″ blocks with some bigger and some smaller. I arranged them in piles by size so I could get a good visual of what I have. You might even want to start a list of block sizes and numbers if you have a large amount.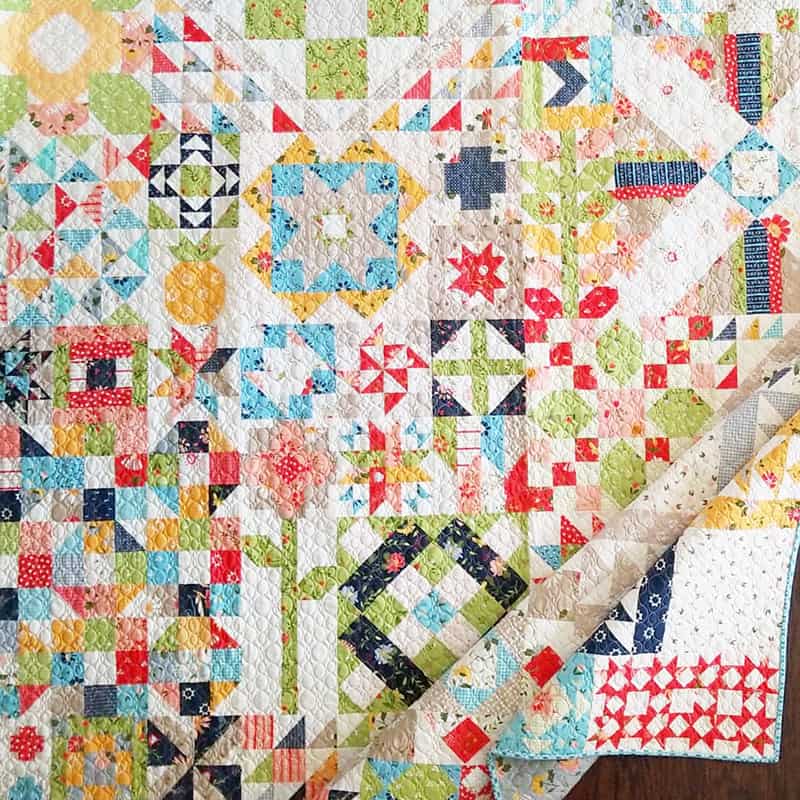 4. Look at Setting Options
When assembling a group of blocks in a variety of sizes into one quilt, you have the following options:
Add borders or combine blocks as needed to make each individual block end up the size of the largest block. At this point the blocks can be set together with or without sashing.
Or, combine groups of blocks into squares or rectangles that can then be assembled into a quilt top. This is the method used for assembling the Moda Block heads 2 quilt.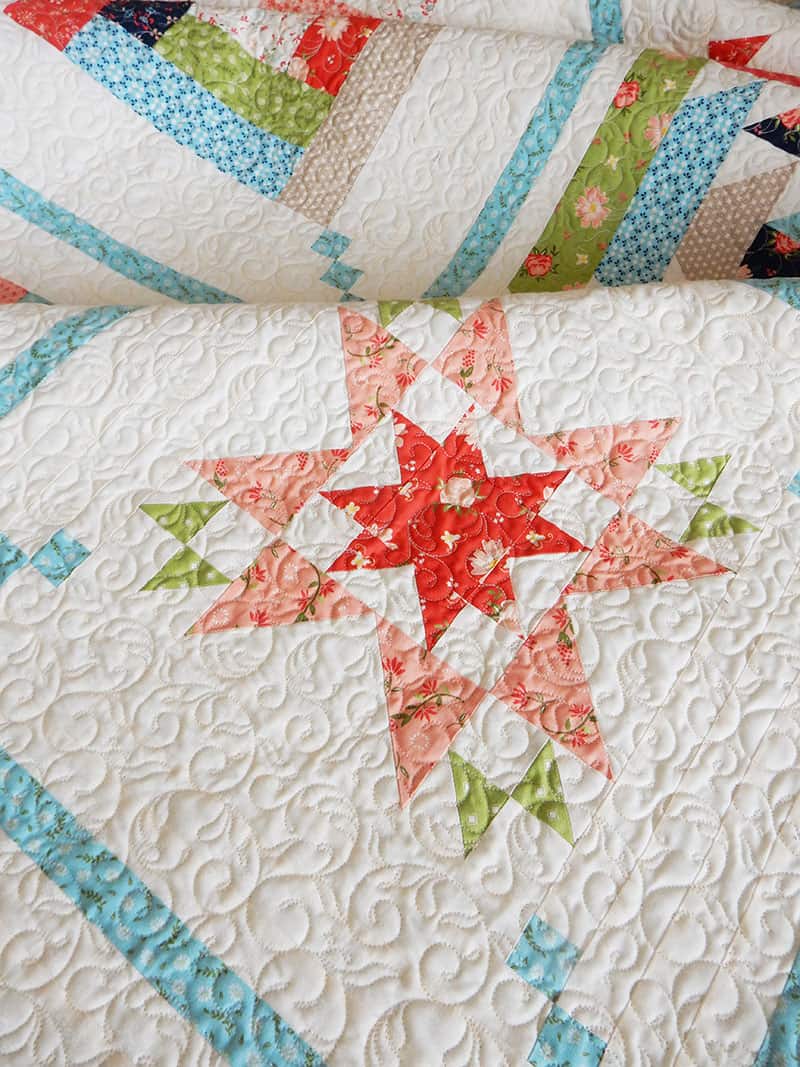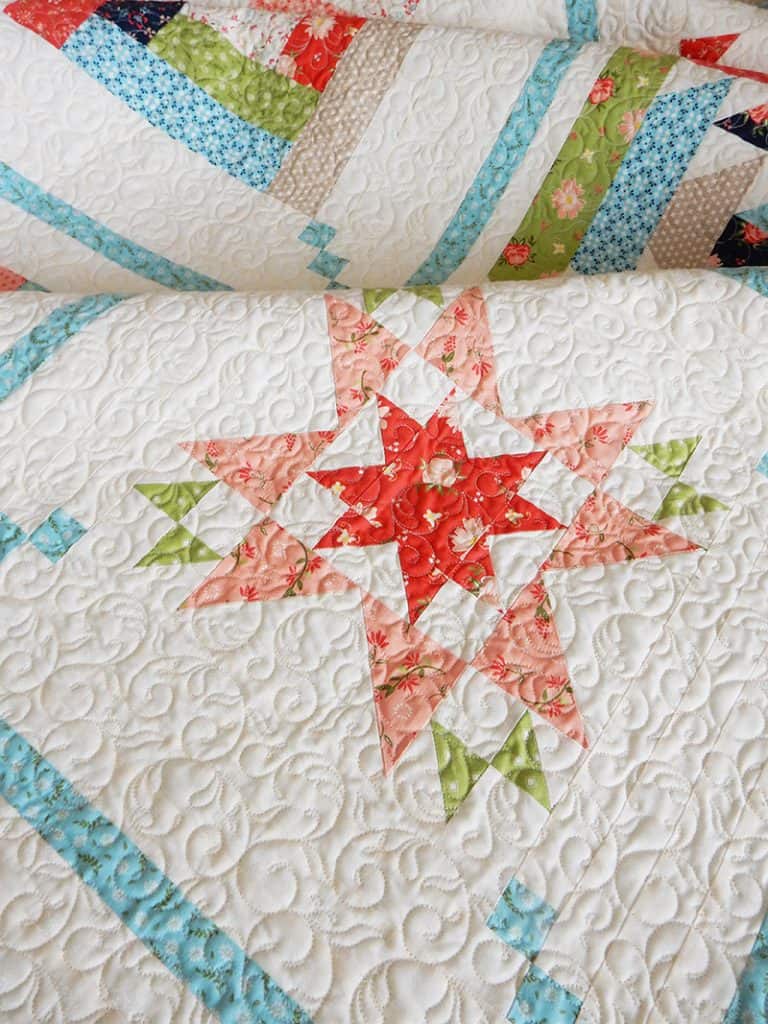 5. Start Sewing Blocks According to the Setting Plan
This is where it really gets fun! Lay out the blocks so you have a good mix of prints and colors throughout the quilt or unit you are working on. If it looks a bit too "busy," you can easily move things around before they are sewn. I can hardly wait to start sewing my blocks together this week. Perhaps I'll be able to share some sneak peeks along the way!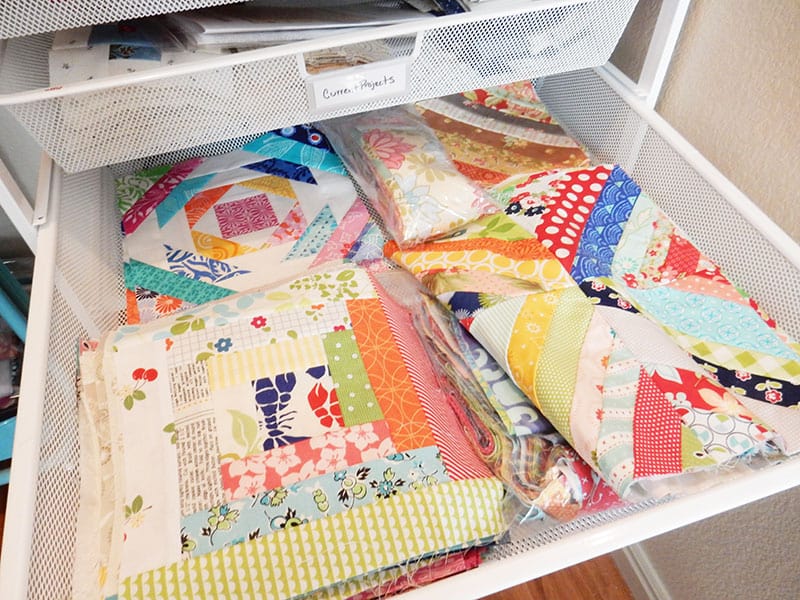 Join in on The Ultimate Orphan Block Quilting Challenge
I announced an orphan block quilting challenge a couple of weeks ago here on the blog. Basically, the goal is to combine orphan blocks into a sampler quilt, or to complete smaller projects using one or more orphan blocks. To find out more about the orphan block quilting block challenge I'm hosting here on the blog, go to this post! You have until July 15th to finish up your projects!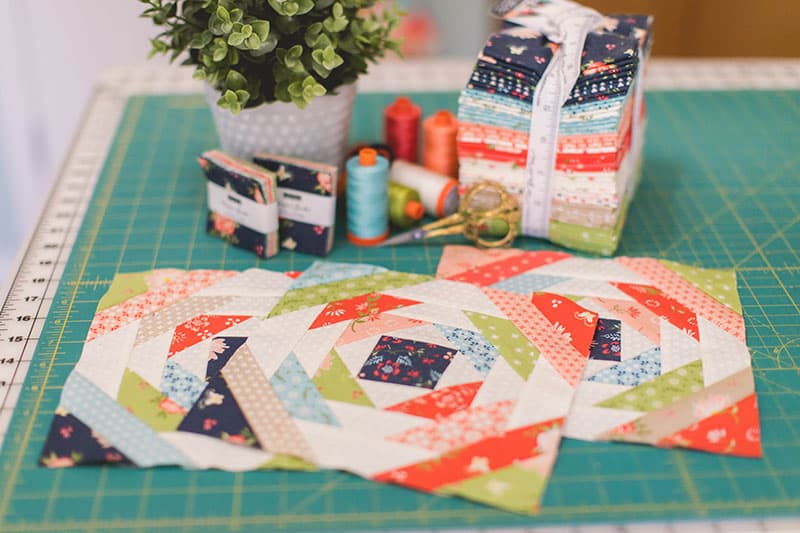 I hope you enjoyed some of these tips and ideas for how to make an orphan block quilt. And I hope your weekend is off to a great start. Happy quilting, and thanks so much for stopping by!