Hello, friends, and thank you so much for stopping by for today's Saturday Seven 305: Lifestyle & More for Quilters. My Saturday posts focus on fun things from around the web to inspire your weekend and the week ahead. I hope you'll find several ideas to jumpstart your creativity and more!
I'm hoping to finish up some small projects I've been working on behind the scenes this weekend. I really want to share them with you next week. And I'm also working on some small projects for our International Quilt Market booth (market is at the end of October). I'll be sharing some of those projects with you soon, too!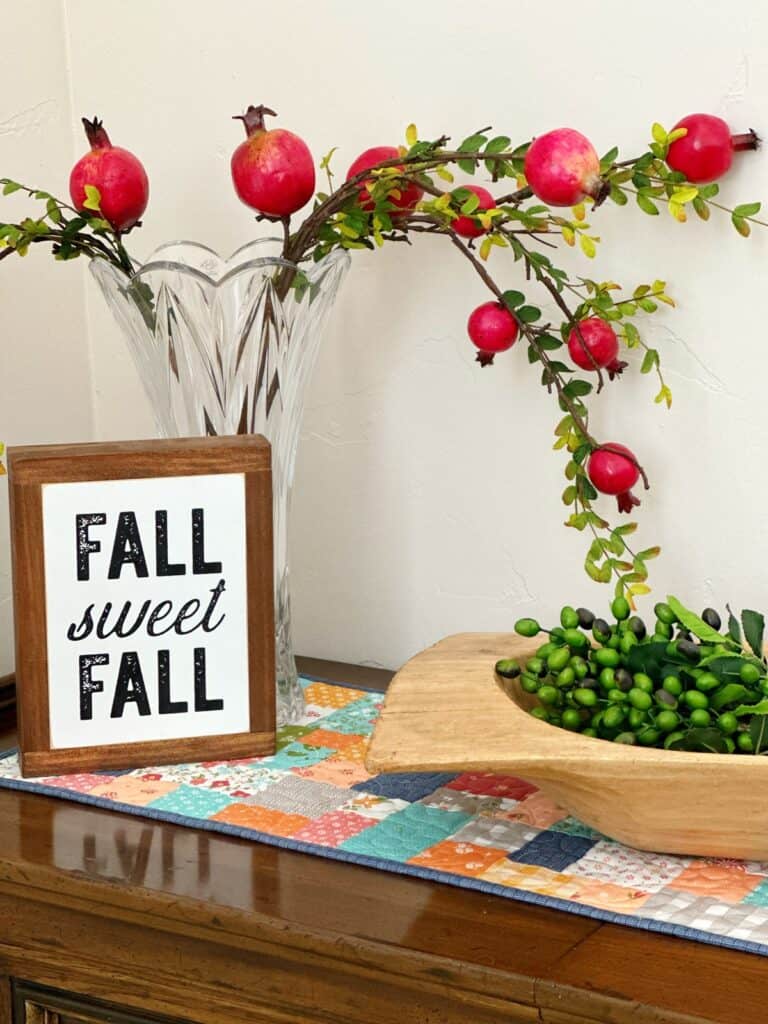 Saturday Seven 305: Lifestyle & More for Quilters
1. Self-Care
This article shares ideas for staying committed to your intentions and overcoming self-doubt. And I love the idea of making a Fall Fun list just for you! And finally, I've been walking daily again now that the temperatures have cooled down. It feels so good! I've already walked five days this week and hope to get a walk in today, too. It's the perfect way to take care of yourself 🙂 This post with "3 Ways to Kick-Start Your Exercise Routine" has some very helpful ideas on this subject.
2. Recipes to Try
Today's recipes are all about chicken–I didn't really start out looking for thThis Chicken Rice with Buttered Onions has all the fall feels of an amazing comfort dish! And this 20 Minute White Chicken Chili was amazing (we just had it the other day). Finally, we also loved this Better than Takeout Kung Pao Chicken and will definitely be making it on repeat in our regular recipe rotation. Finally, this crock pot chicken recipe is one I want to try soon!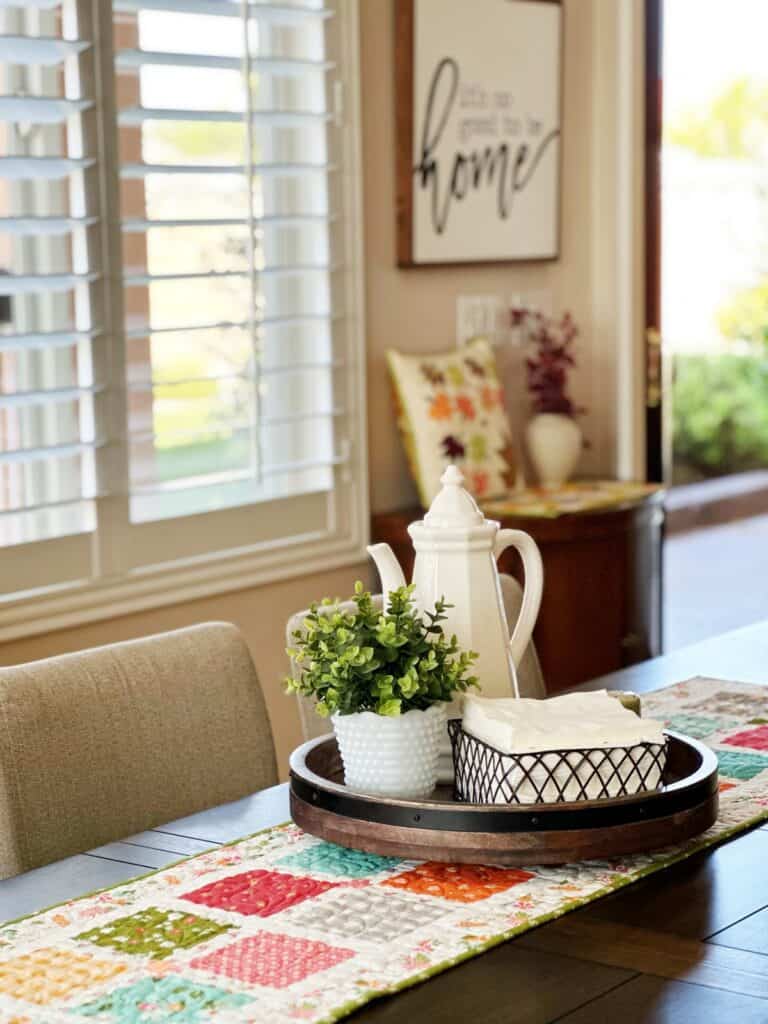 3. Quilt + Sew
Don't miss out on the 2023 Spooky Box from Fat Quarter Shop. Mine just arrived, and it's a great value with super cute Halloween-themed fabric and more. Get yours here. And while you're waiting for it to arrive, here is a free tutorial for a darling Halloween Trick or Treat bag. And finally, if you're still looking for fast and fun fall projects to sew, don't miss my best fall quilt posts linked below: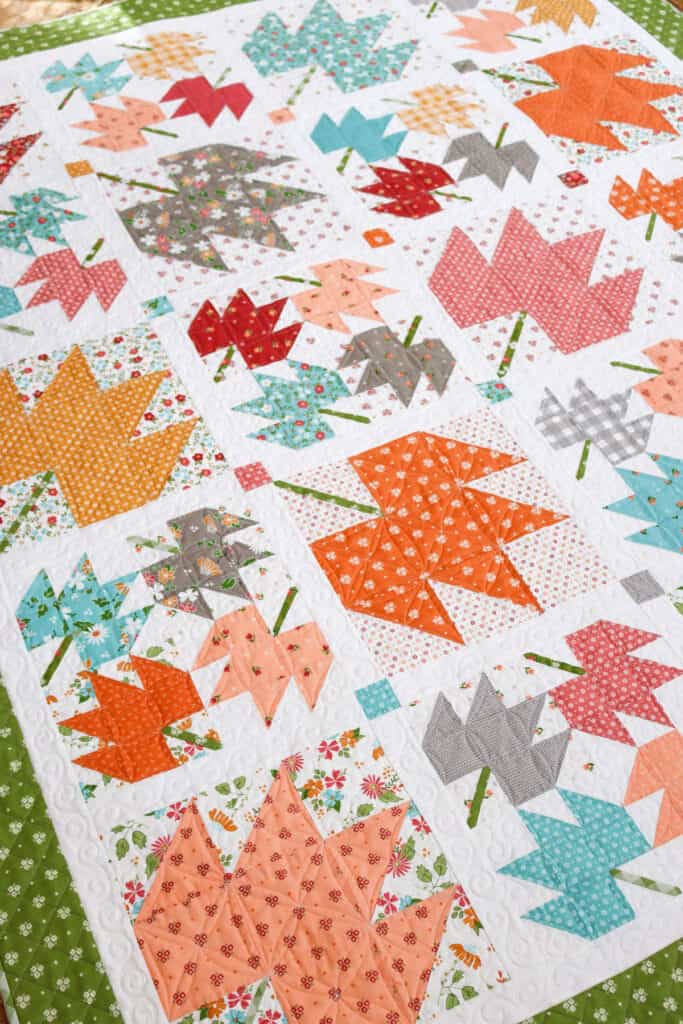 4. September Sew Sampler Box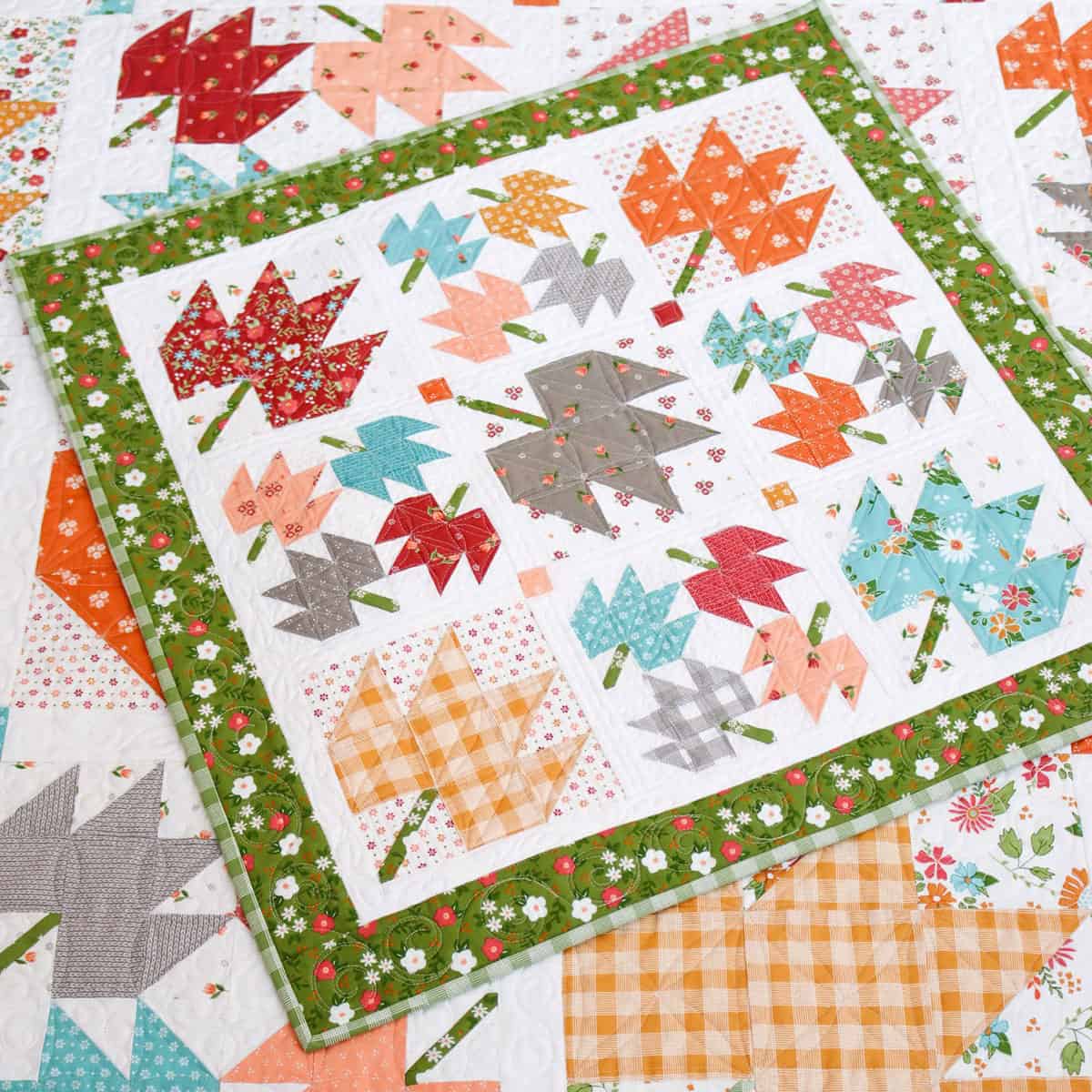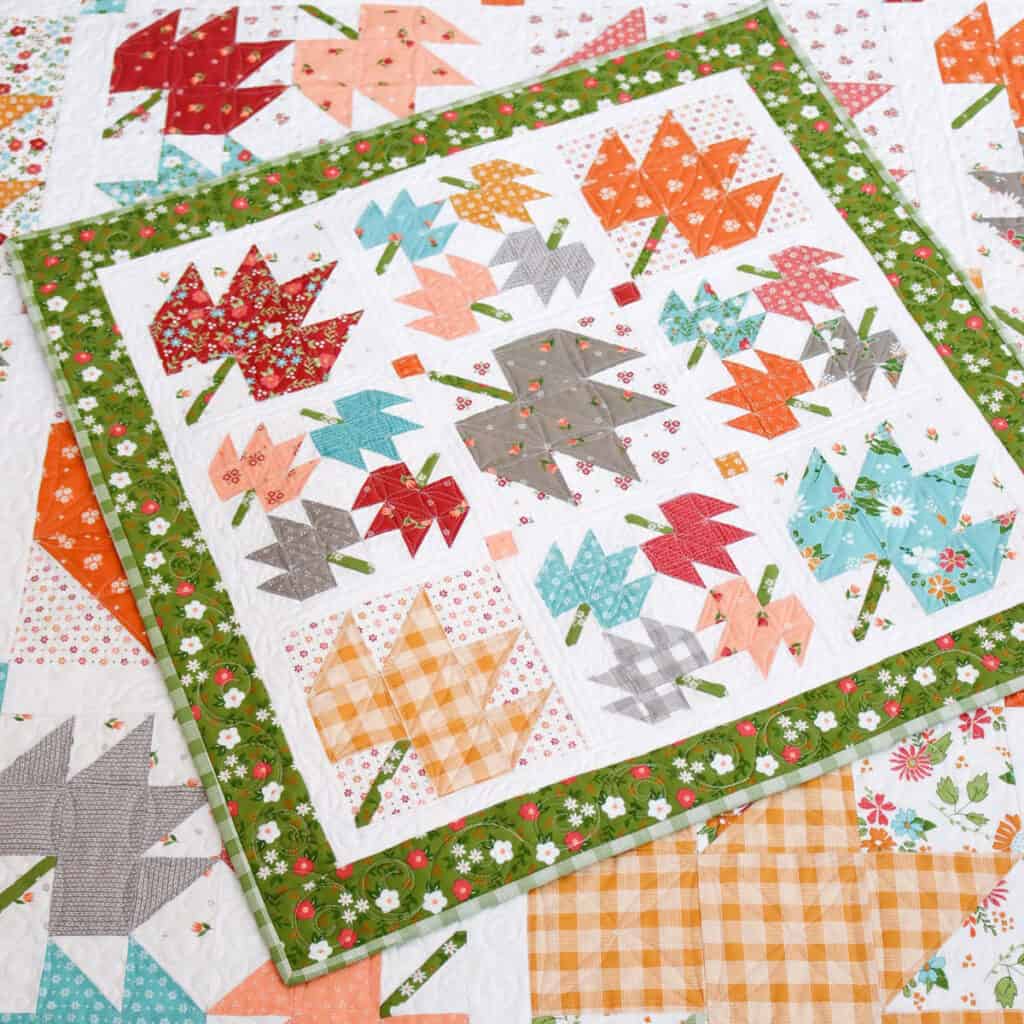 5. Book & Podcast Recommendations
I loved this episode from Happier with Gretchen Rubin about making a mindful investment in yourself. And I'm about halfway through with the book Build the Life You Want: The Art and Science of Getting Happier. It's been such a good read with so many great ideas–I keep telling anyone who will listen about this book!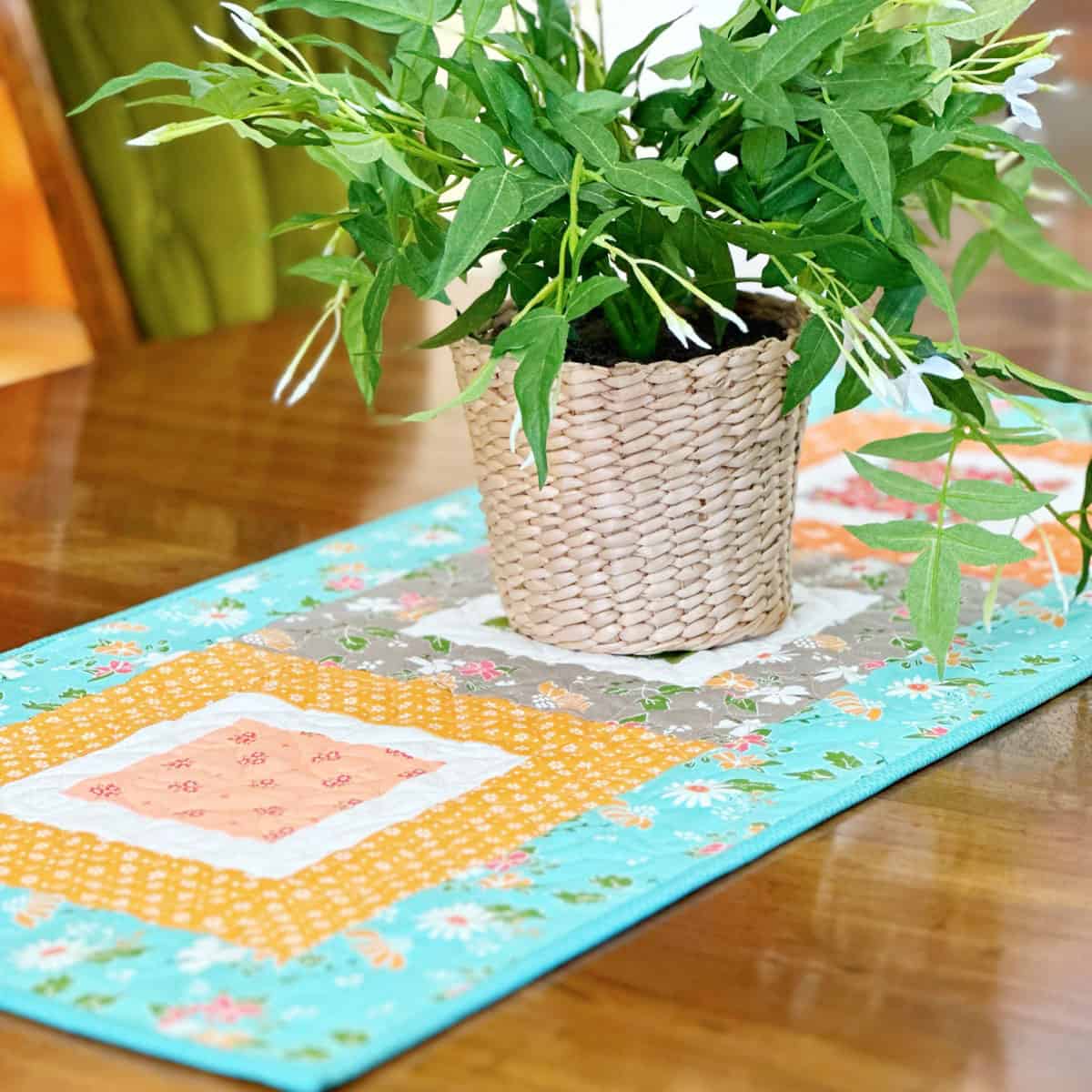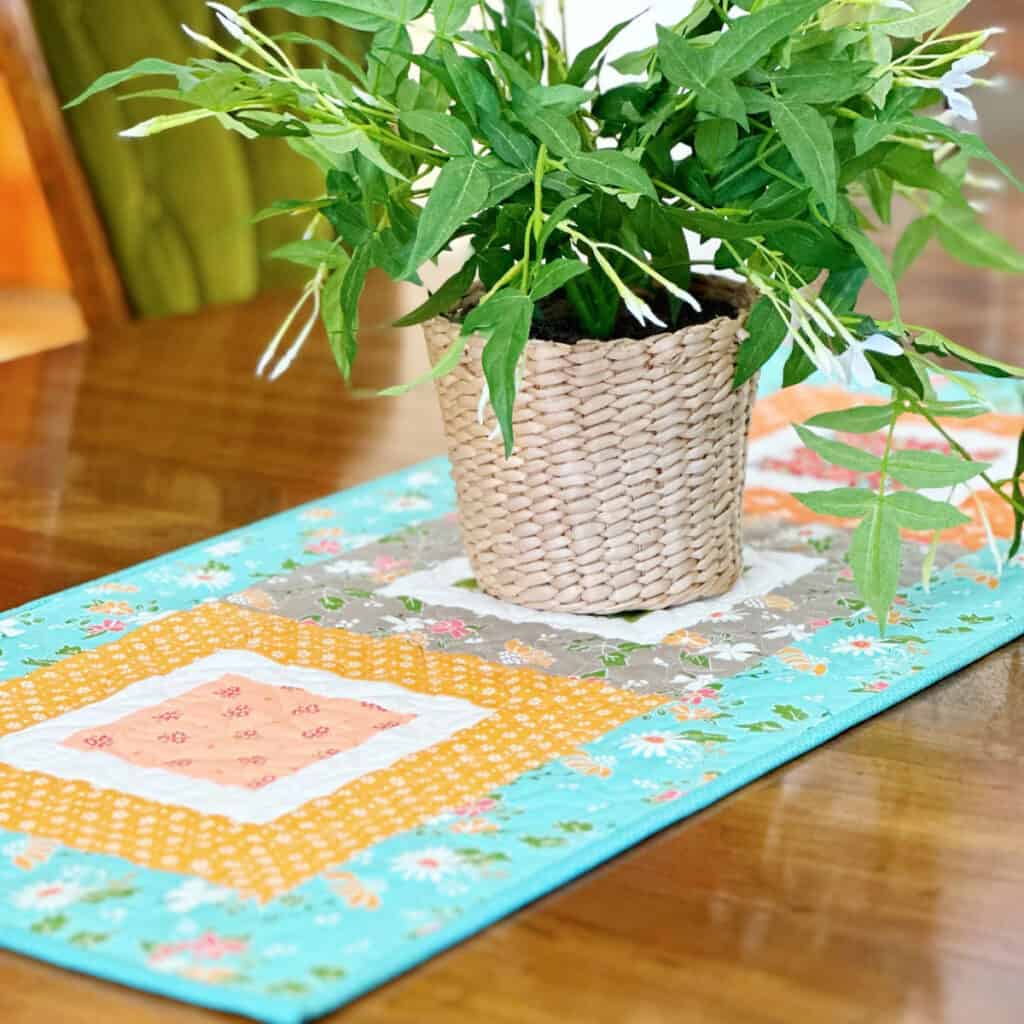 6. New Table Runner PDF Pattern with Two Sizes
I'm still sewing with our Bountiful Blooms fabrics in order to make sure my home is decorated for fall with this collection. And so I have a new table runner (PDF only) pattern in two sizes in the shop. My first finish from the new pattern is pictured above. Now I just need to make the larger size for another table!
7. Recently on the Blog
Find links to the posts from earlier this week on the blog: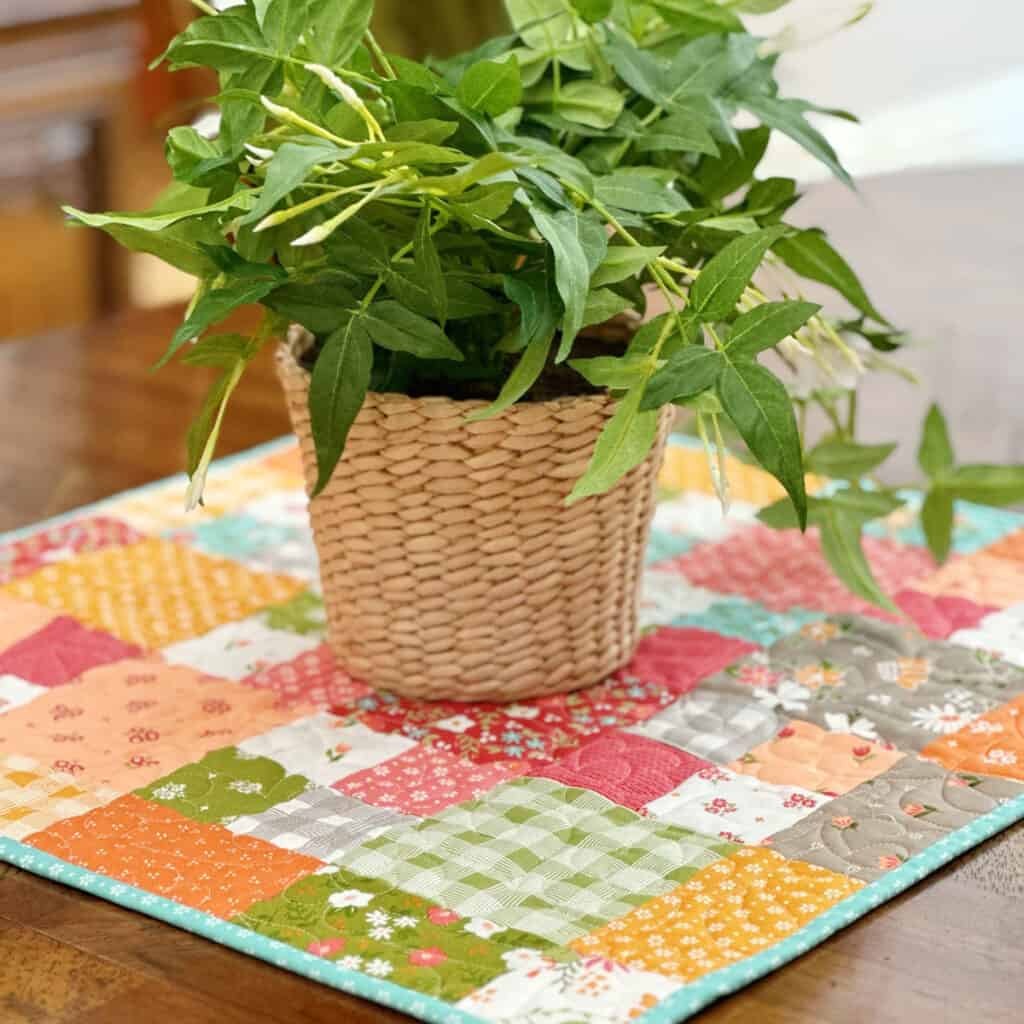 Thanks so much for stopping by to read the Saturday Seven 305: Lifestyle & More for Quilters post. If you are looking for more similar inspiration, you can find all of the previous posts in this series here.