Hello, friends! Today I'm sharing the Fall Quilt Decor 2023 Part 2: Quilts post with fun ideas for fall quilts to inspire your sewing! Last week I shared a lot of my smaller fall quilts and decor items, and so I'm following up today with the larger quilts. Keep reading because I'm also sharing a free printable to help you keep track of your fall quilts and decor!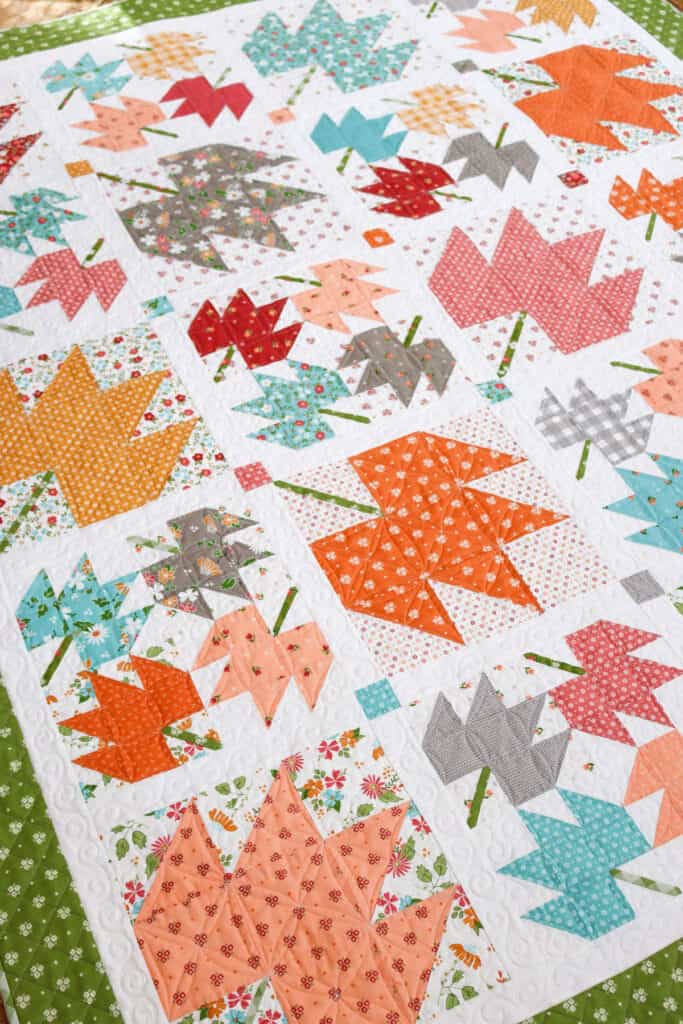 Fall Quilt Decor 2023 Part 2: Quilts
Leaf Quilts
I've made a lot of fall-themed quilts and projects over the years. If you've been following for a little while here, you probably know how much I love the fall season. I see it as a precious reward for surviving our very hot summers! And so, I love to go all out with my decorating as soon as the temperature starts to dip in the evenings. Here are a few my favorite leaf quilts (I also have some quilts in the pumpkin category below that have both leaves and pumpkins):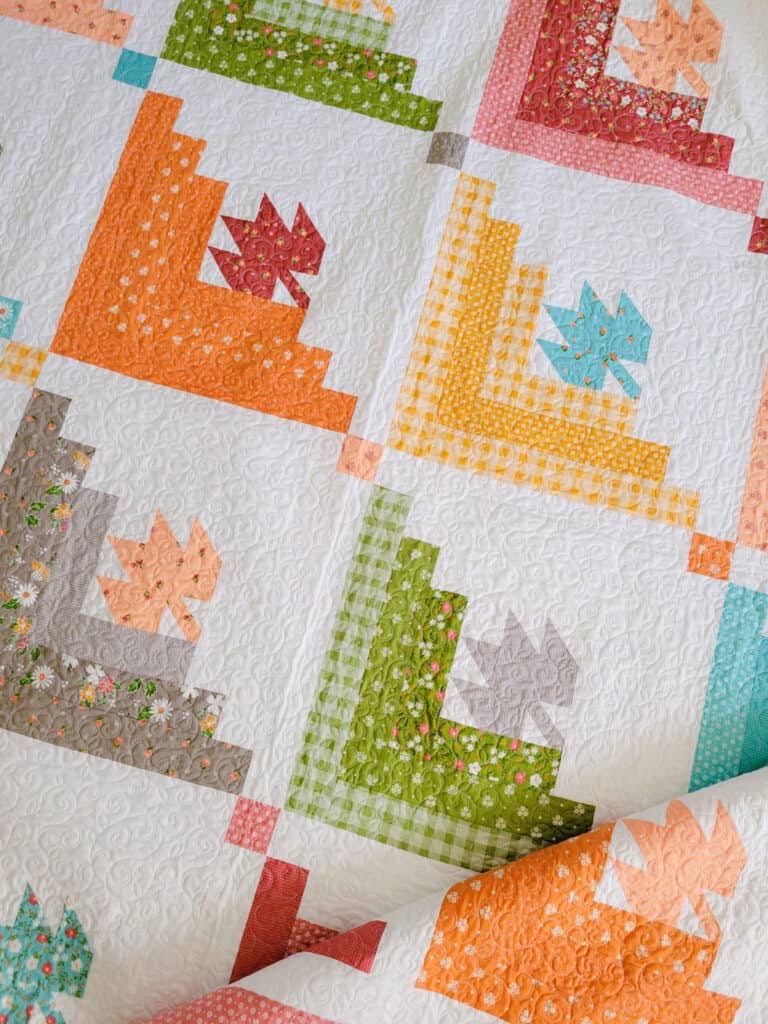 Pumpkin Quilts
I also love a great pumpkin quilt and have designed a couple of fun quilts with pumpkin themed blocks. Pumpkin patch (below, left) features scrappy pumpkins with a simple Irish Chain alternating block. Hey, Pumpkin (below center) is my daughters design featuring pumpkins with maple leaf centers. And my Fall Dash (below right) combines two different styles of scrappy pumpkins, maple leaf blocks, and churn dash frames.
More Fall Quilt Decor and Small Projects
I also want to mention the darling Hello, Fall and Harvest Season patterns. I'm currently working on a Hello, Fall Quilt! And Harvest Season is another one on my "to make" list. Both of these designs are my daughter's patterns. I have the patterns linked below, and you can see some of her progress block pictures below. And finally, if you missed last week's post with all of my smaller fall quilt and project designs, be sure to visit using the link below.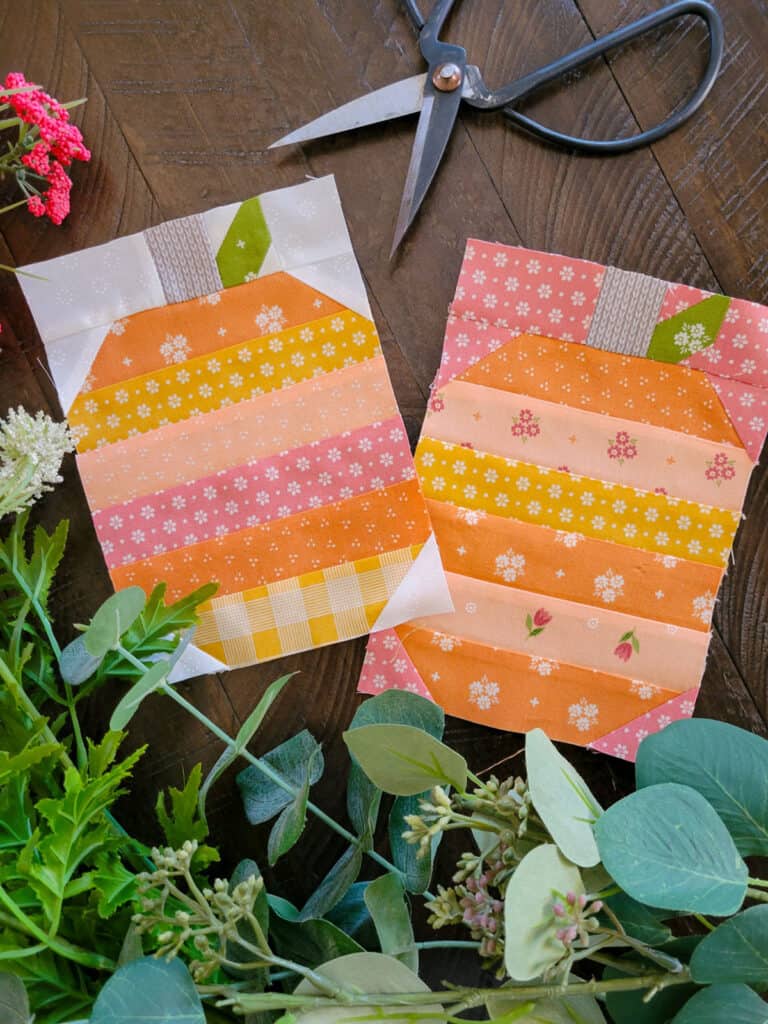 Free Fall Decor Printable PDF
And finally, I have a free fall decor guide and project list PDF to share with you today. It has some terrific tips for your fall decor and organization with lots of room to record your current completed projects. If you have more on your "to make" list than your completed list, feel free to use the second page for things you want to get done in the future.
Thanks so much for stopping by for the Fall Quilt Decor 2023 Part 2: Quilts post. I hope you enjoyed this fun mix of fall-inspired quilts.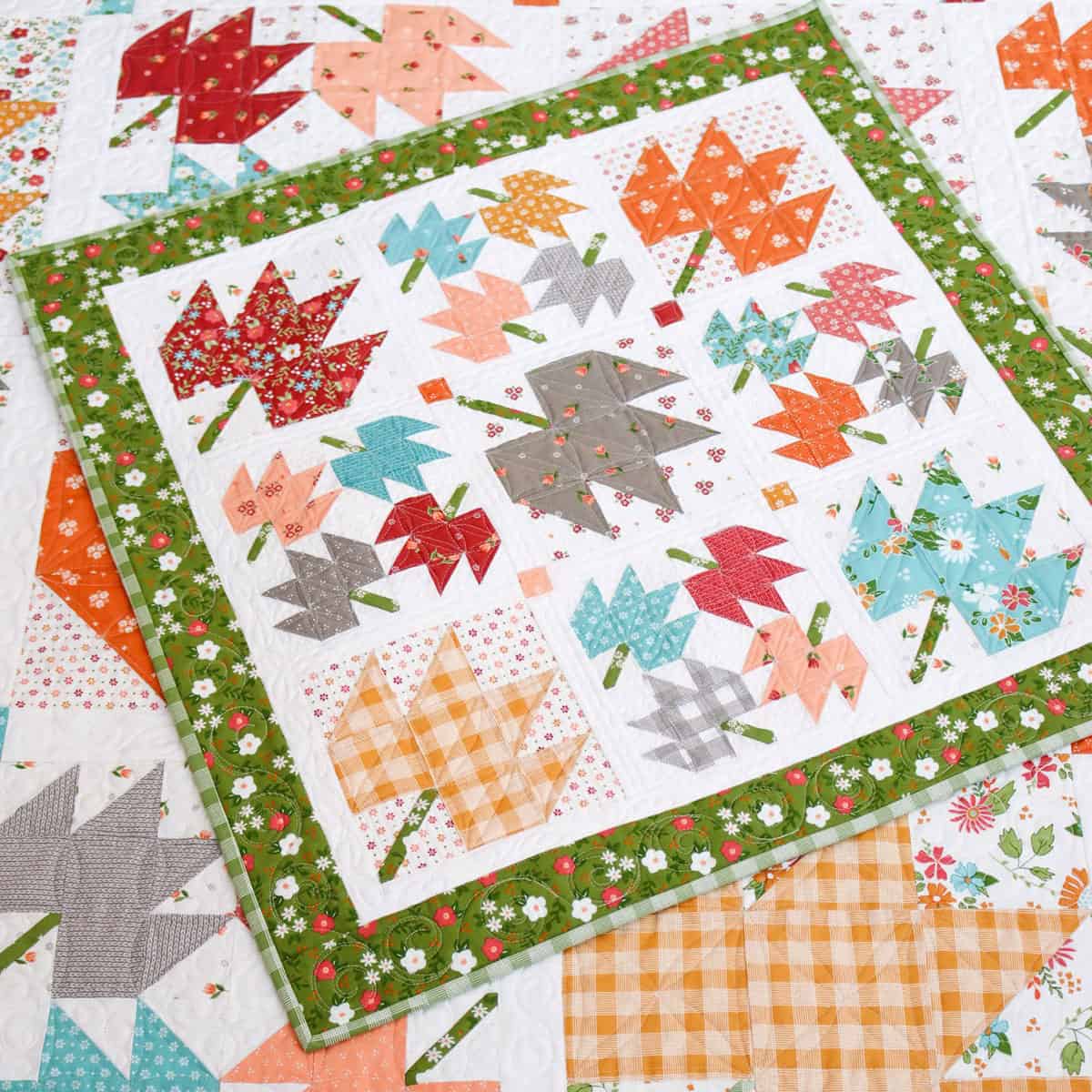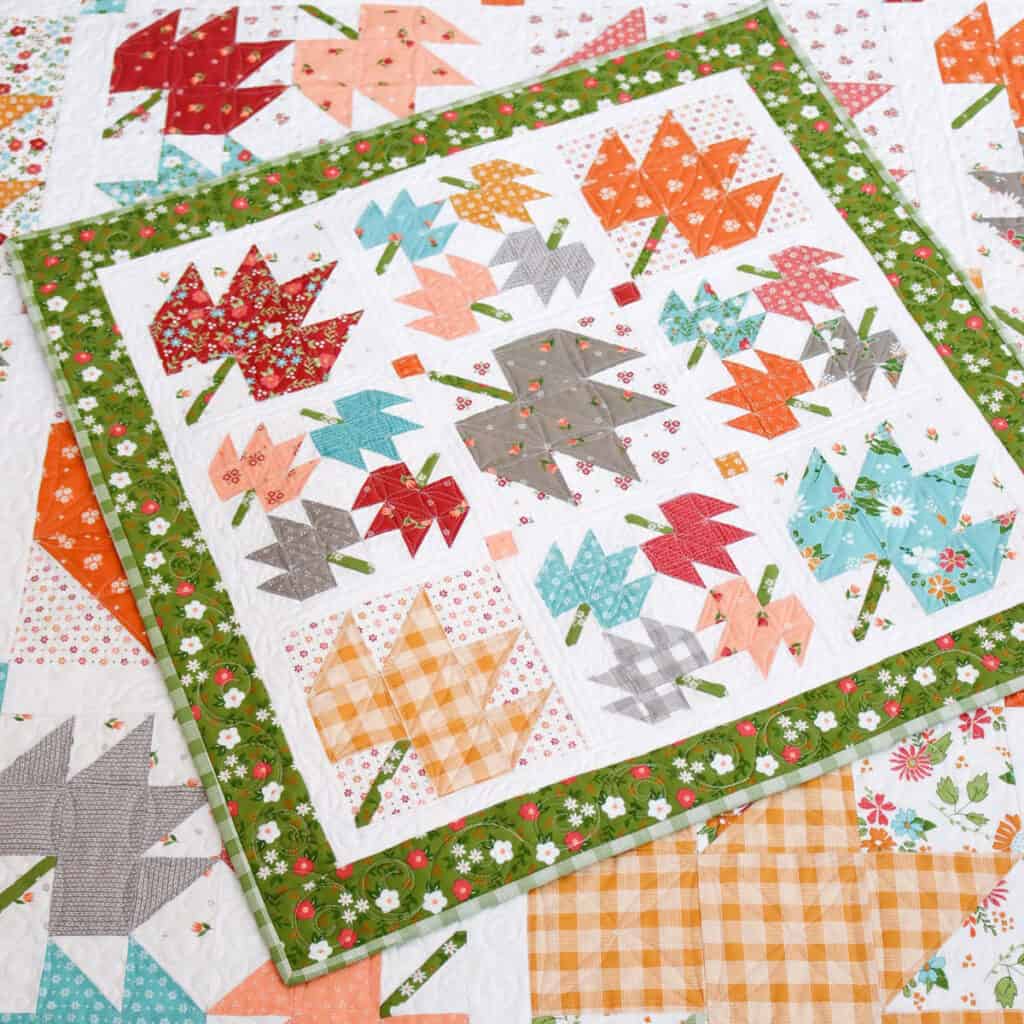 Happy quilting!