Hello, friends! Today I'm sharing two Simple Christmas Decor Projects in our Favorite Things fabrics along with several other ideas. And I'll be sharing more simple Christmas projects in upcoming posts. Keep reading to find all about today's featured projects and the Getting Ready for Christmas Series.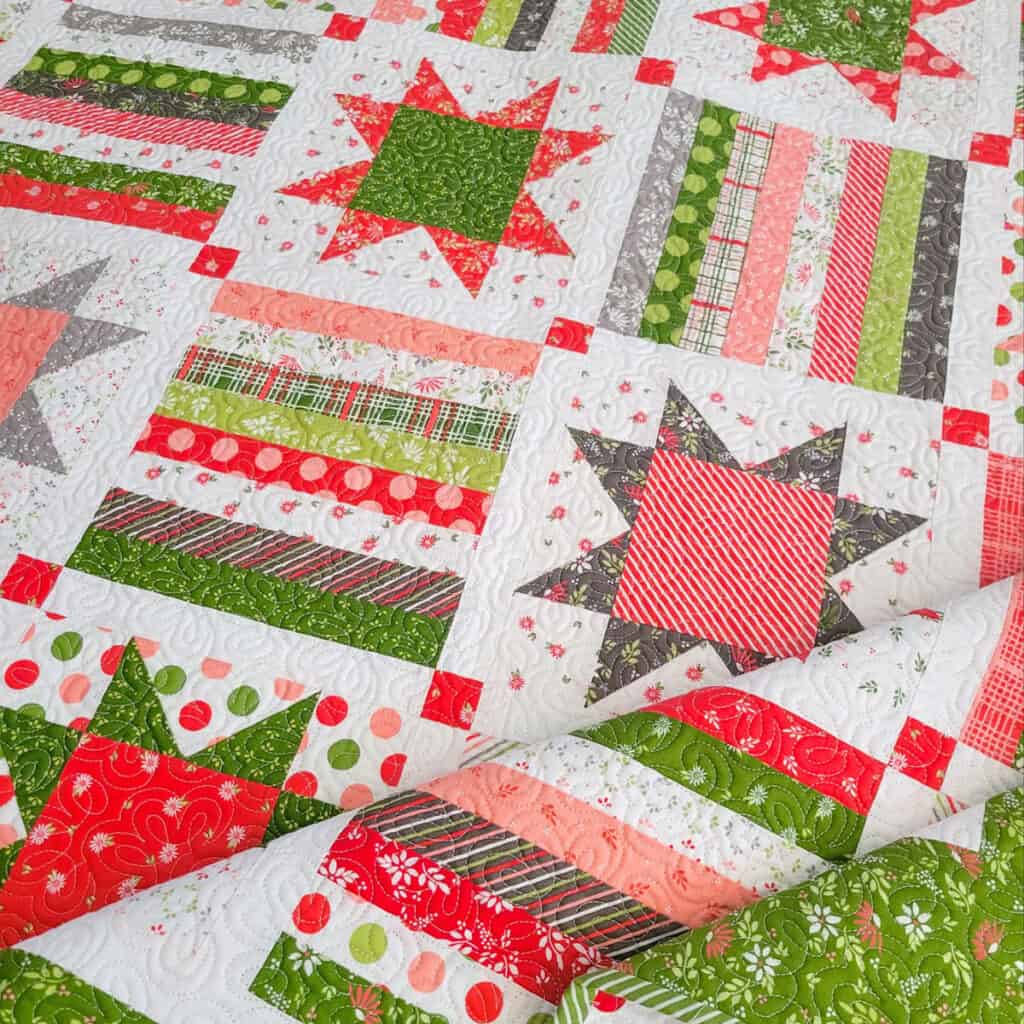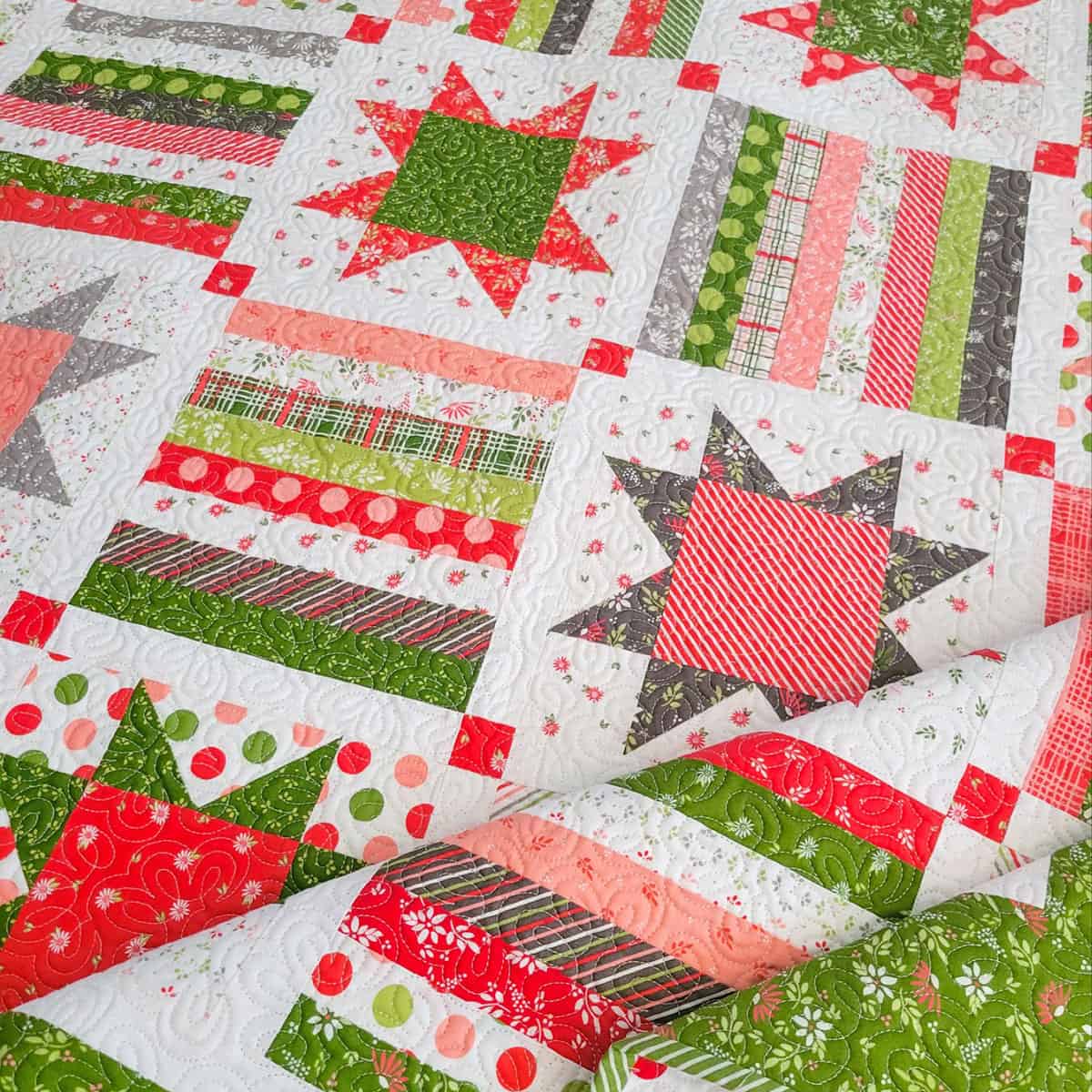 Simple Christmas Decor Projects
The Getting Ready for Christmas Series
Today's post is the first in a series of posts I'll be sharing to help you get ready for the holiday season by getting a jump start on your sewing. Today I'm sharing a lap quilt and wall hanging plus links to previous Christmas project roundups. And I'll share more projects in October and November that you won't want to miss.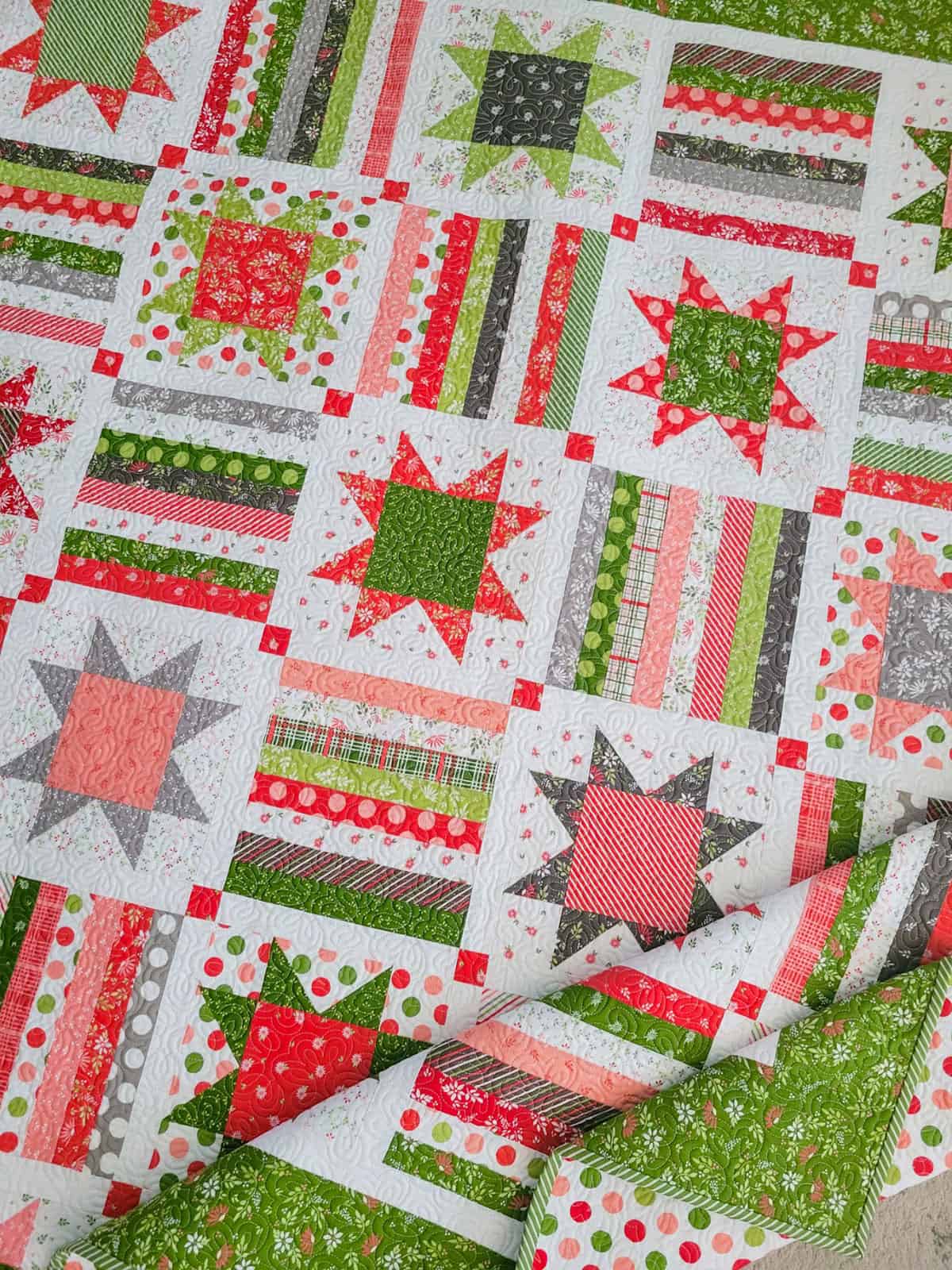 A Simple Lap Quilt
This summer I shared my new Getaway quilt pattern with our Strawberry Lemonade fabrics. I knew it would be beautiful in many other fabric combinations and was so excited when my friend Nancy messaged me to share her version of Getaway in Favorite Things fabrics. This quilt goes together quickly with a Honeybun and a Layer Cake and is a nice lap-size quilt perfect for having on the couch!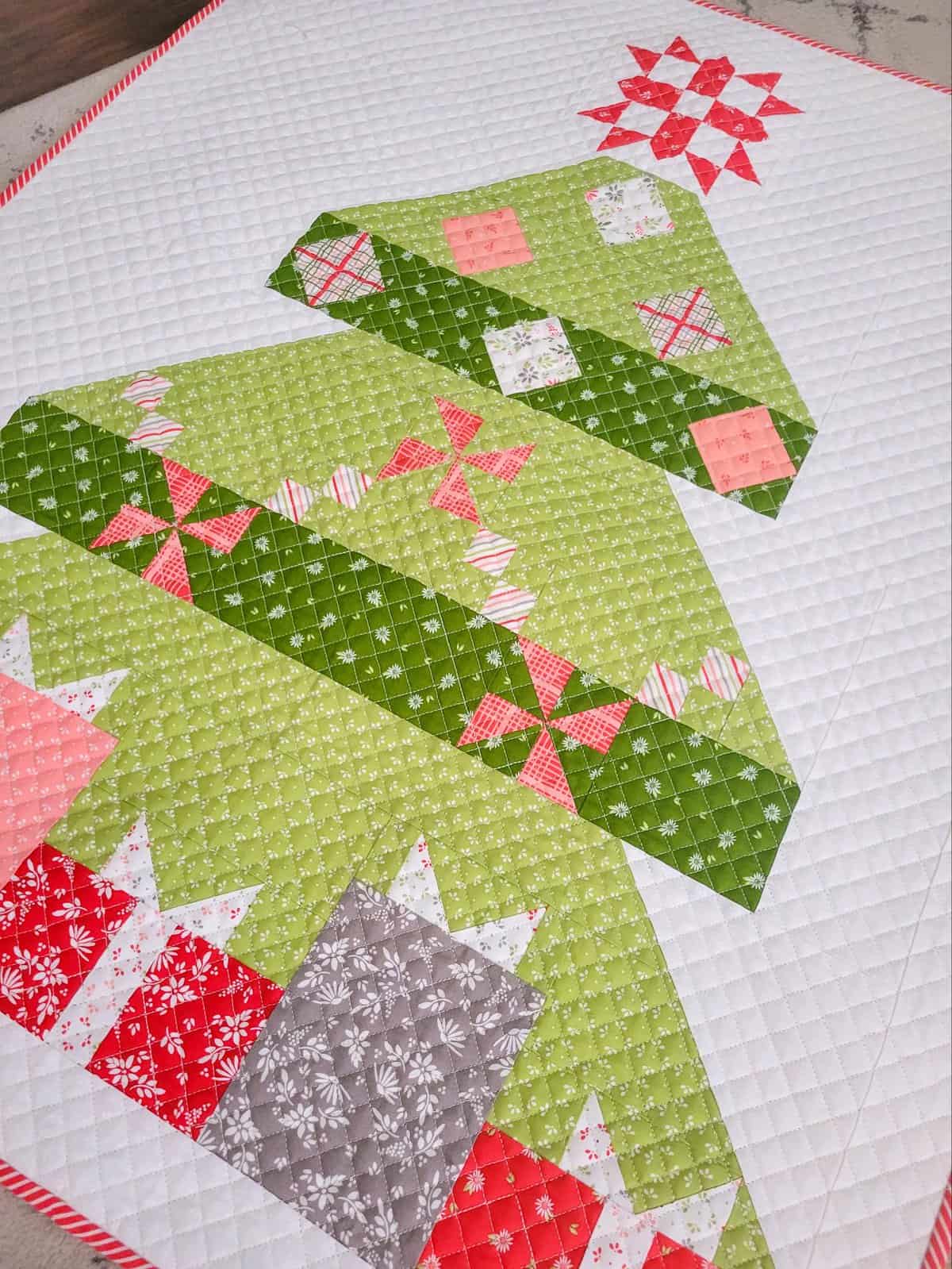 A Fast and Fun Wall Hanging
Nancy also pieced the Fat Quarter Shop Evergreen sew along wall hanging quilt in our Favorite Things fabrics. Her piecing is so precise 🙂 And my friend Marion did a beautiful job with a gorgeous cross-hatch quilting design on this one. You can still download all of the patterns for this fun project for free, too!
Simple Christmas Projects Video
Watch the video above about these two simple Christmas projects or watch on our YouTube channel here. You'll see both projects up close in the video and hear my thoughts on each project. Plus stay tuned for more Christmas project videos coming soon.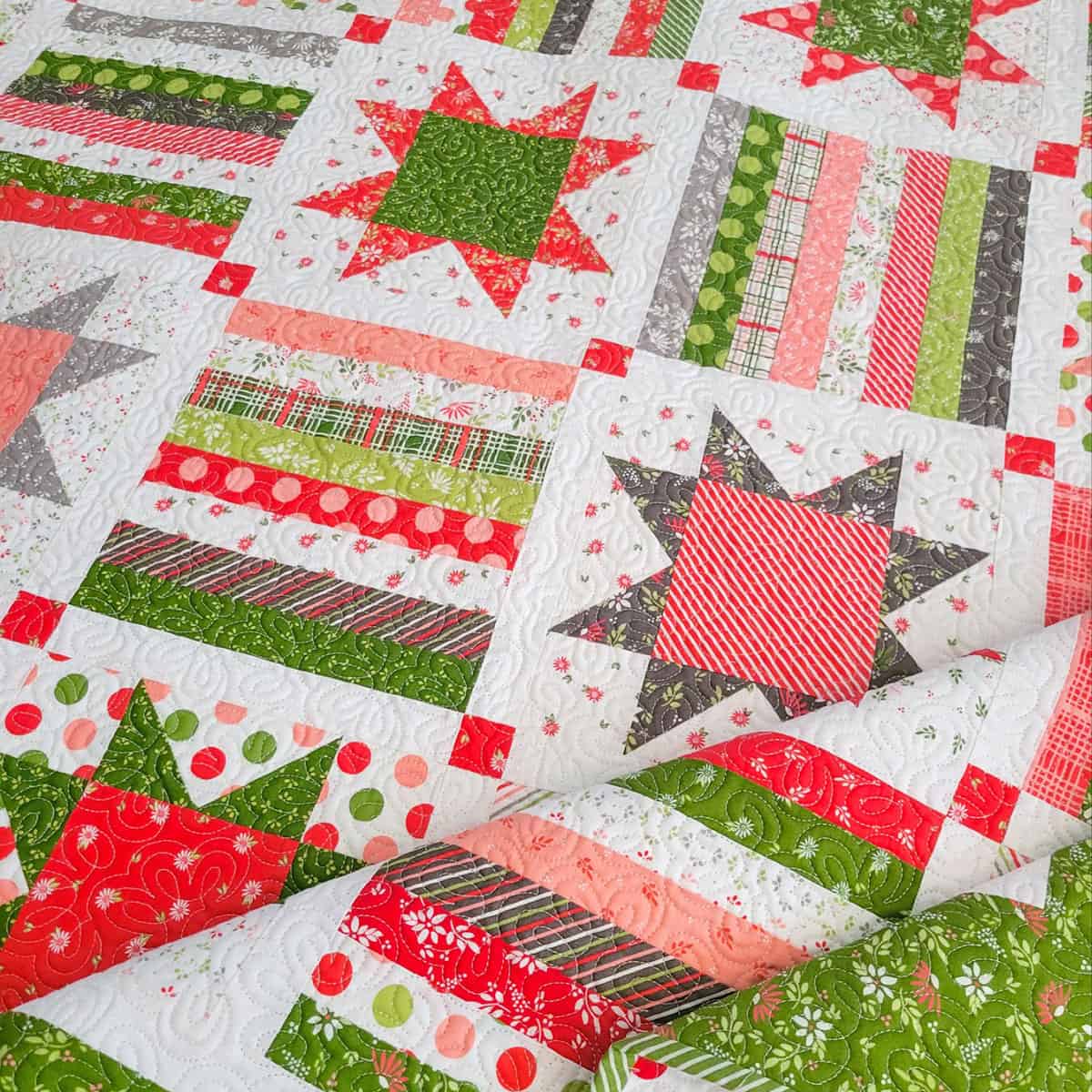 More Simple Christmas Project Inspiration
Below you'll find several more ideas for Christmas decor projects you can start now. And you can also sign up for my getting ready for Christmas series with even more holiday ideas delivered to your inbox over the next several days.
Thanks so much for stopping by for today's Simple Christmas Decor Projects post. And happy quilting!