Hello, friends and happy Friday! Today I'm sharing some A Quilting Life Fall Quilt Decor 2023. Fall is absolutely my favorite season of the year, and this year has been extra special. I've been anticipating my Fall Quilt Decor 2023 for over a year now because I knew that this year I'd be able to add quilts and projects with our Bountiful Blooms collection into the mix. I'll also be sharing a second part to this post next week with even more ideas to share with you.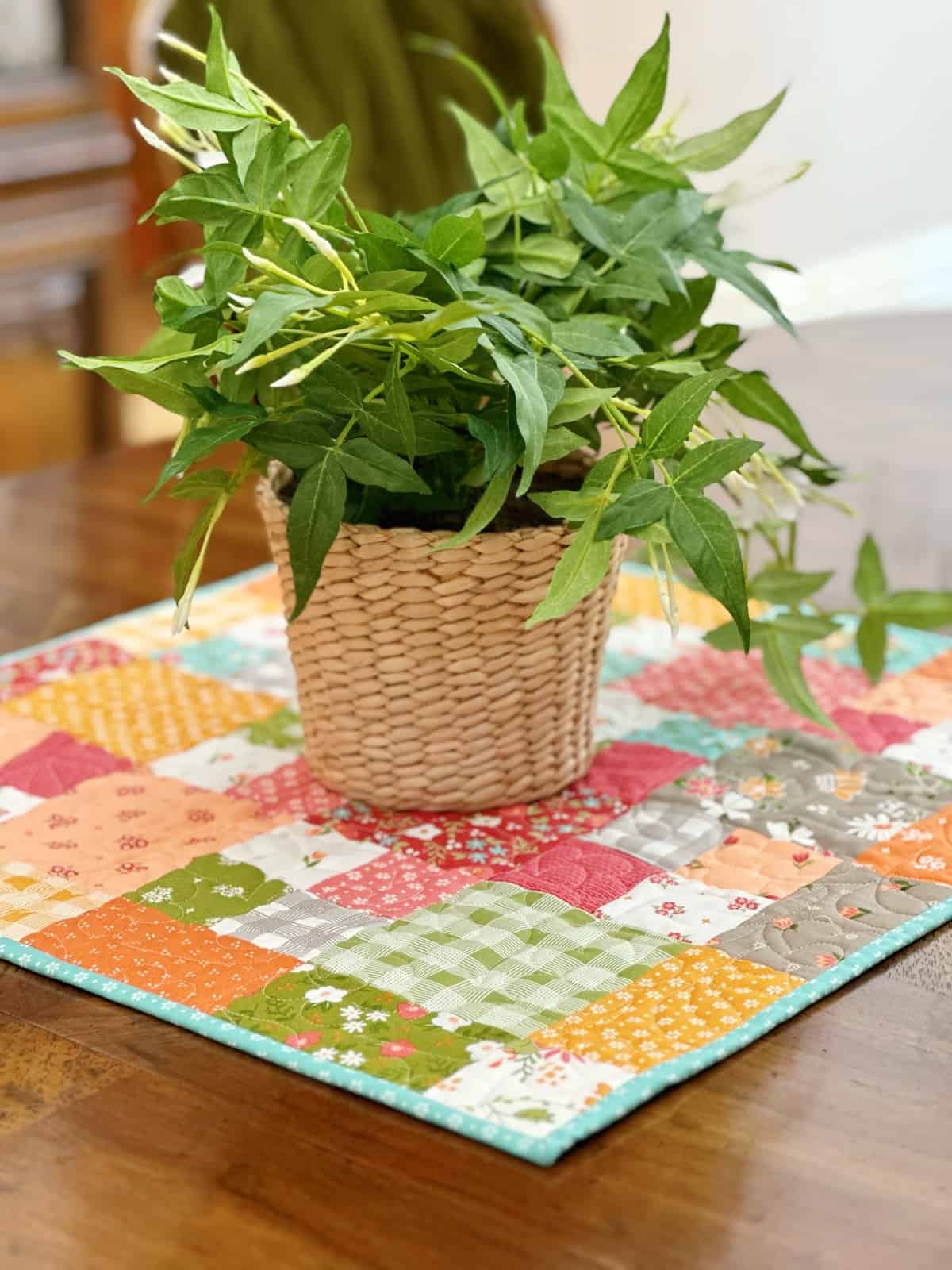 Fall Quilt Decor 2023 Part 1
Table Toppers
One of the first things I do when I start changing up my decor for the season is to pull out all of my seasonal table toppers. This year it's been a lot of fun to have some simple projects ready to use pieced from our Bountiful Blooms collection. This group of fabrics just says "happy fall" to me!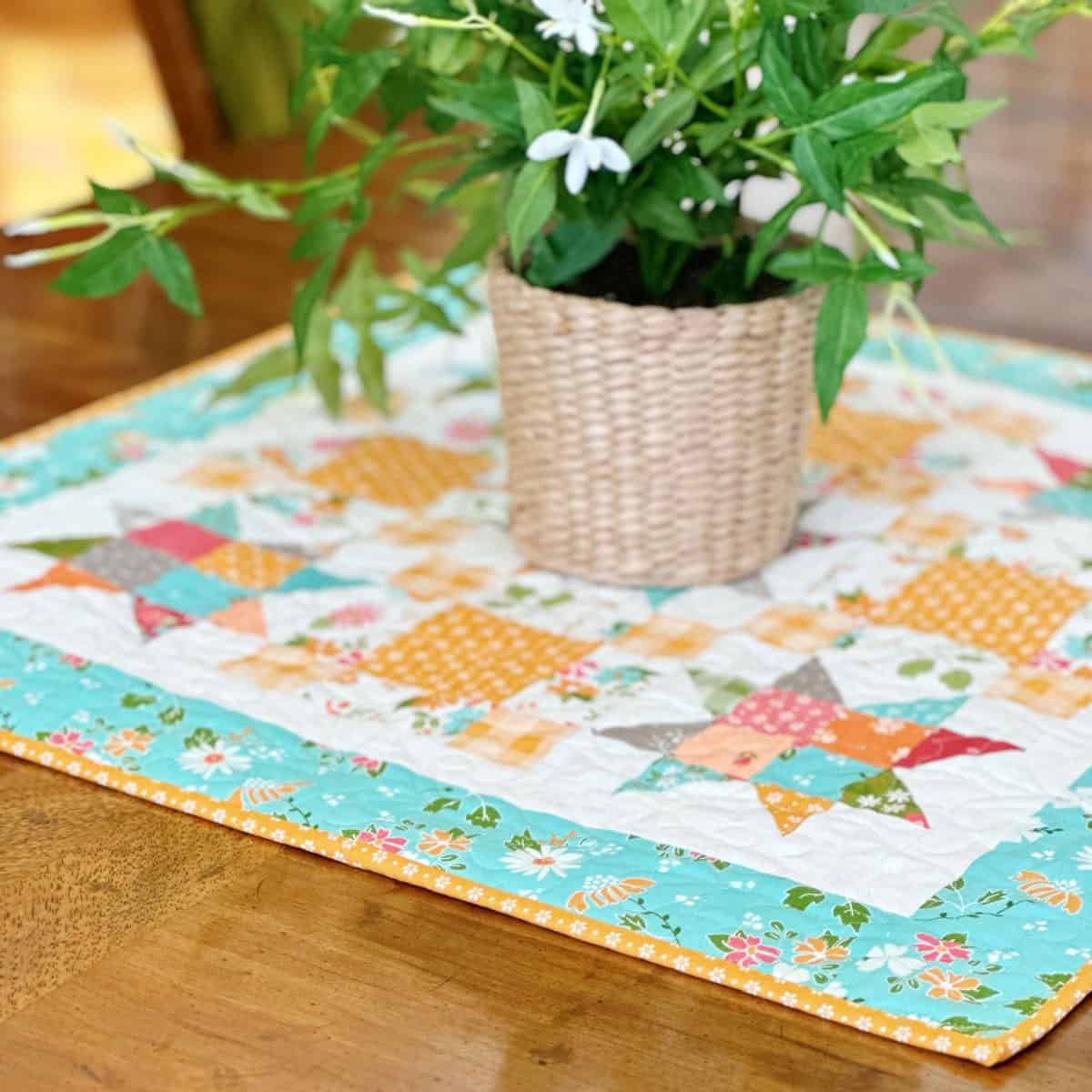 I decided to make the topper above that is just a little larger than I usually make and the perfect size for the coffee table in our family room this year, too. This design would also make a terrific wall hanging.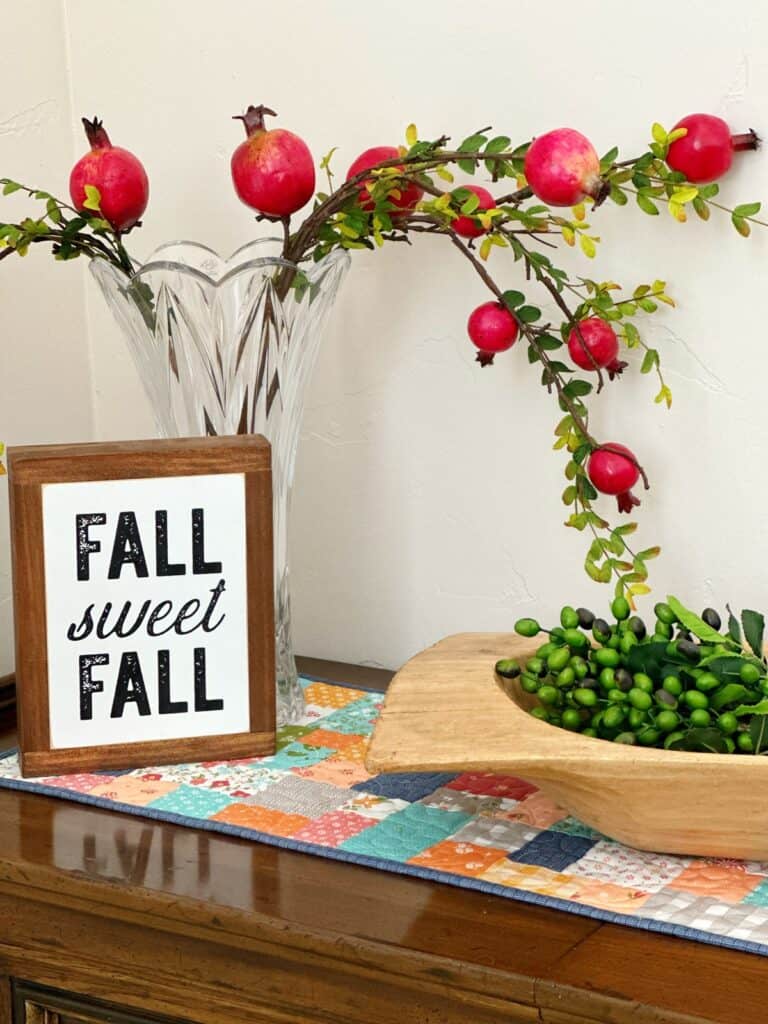 Table Runners
I've also been making a few table runners with our Bountiful Blooms collection. I'm going to give a few of my older fall runners to my daughters since I've been making so many new ones with our fabrics. It really has been fun to have a fall-flavored group to sew and decorate with.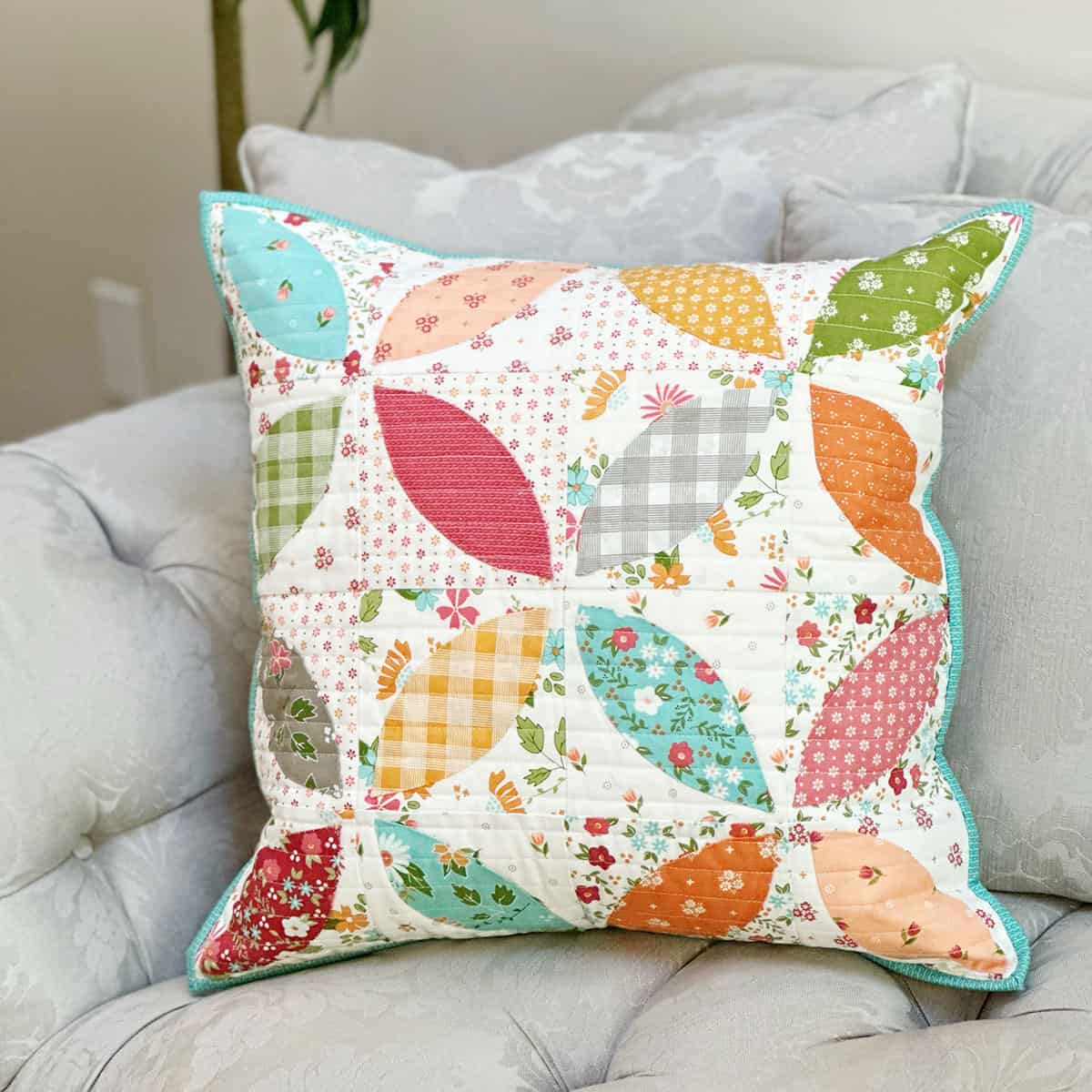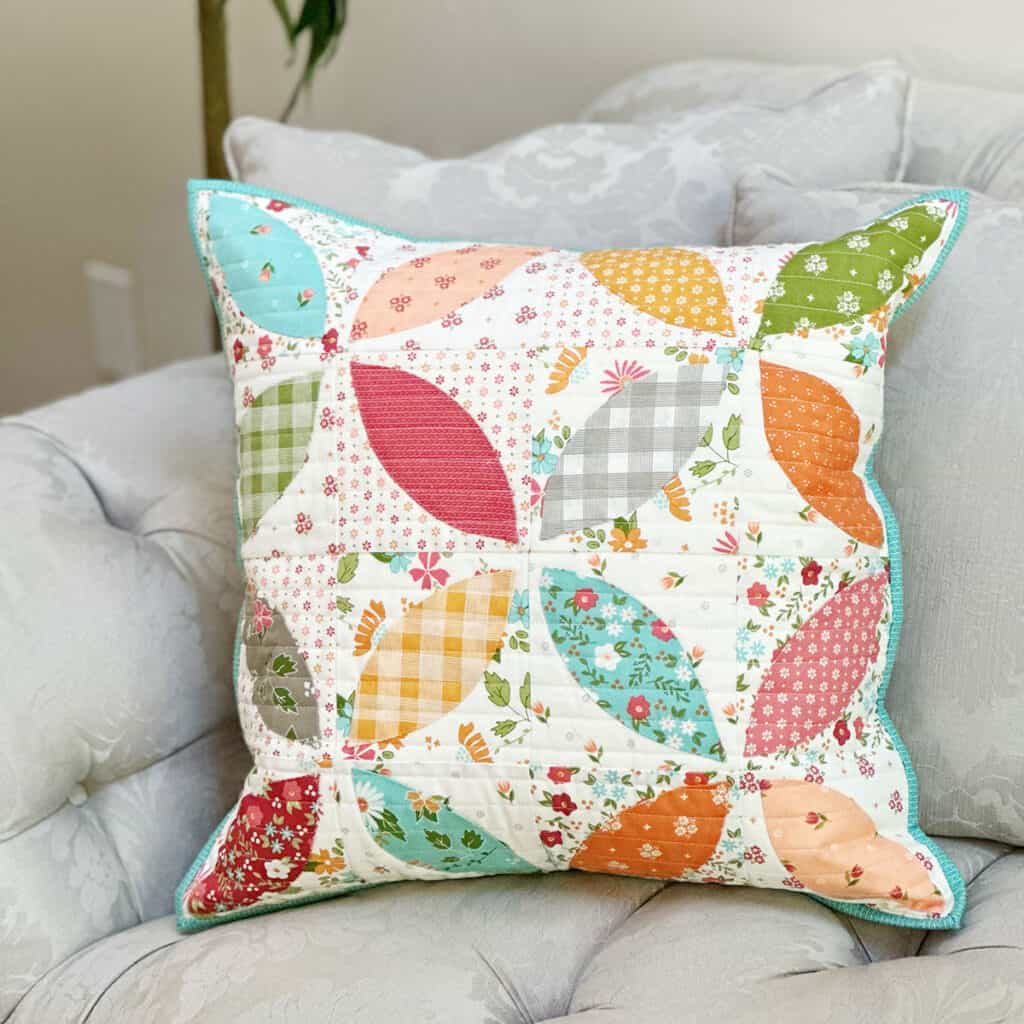 Pillows
I do love my fall pillows, and I'm actually finishing up a few more using our Bountiful Blooms group soon! One that I want to remake is the pillow pictured below with a favorite fall quote of mine. Find all of the details on that pillow here. And I'm also planning to make a Bountiful Blooms version of my Fall Pillow Pattern with Pumpkin, Leaves and Star that you see here.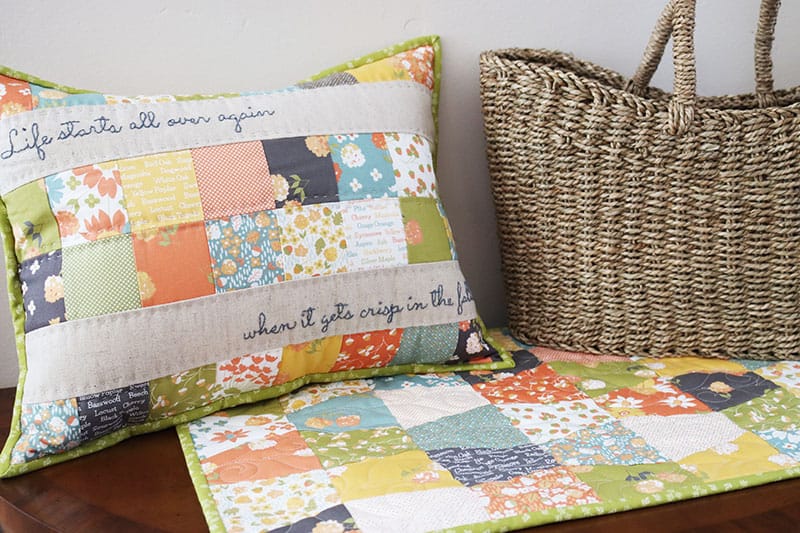 Wall Hangings
I do love a seasonal wall hanging, too! And this year my Fall Dash Wall Hanging quilt was the perfect addition to my collection. As soon as I get everything set out, I'll share a picture of this one on the wall!
I hope you enjoyed today's Fall Quilt Decor 2023 post. Stay tuned for part two with even more small projects, quilts, and ideas for your fall decorating with quilts.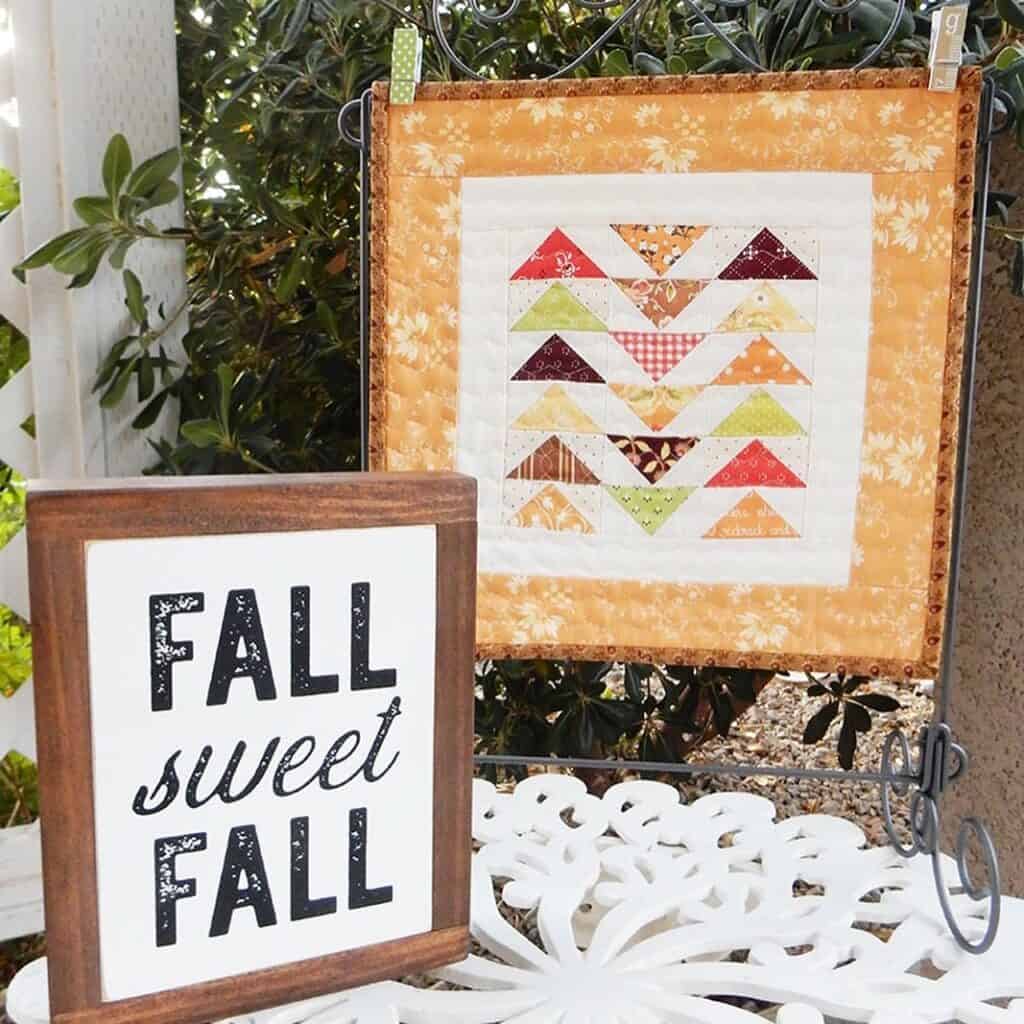 Happy quilting!