Hello, friends, and happy Saturday! Today I'm sharing the Saturday Seven 294: Lifestyle & More for Quilters. My Saturday posts featured links from around the internet on a variety of topics of interest to quilters. The photos in today's post feature our Strawberry Lemonade fabrics and quilts which we just shared yesterday! I'm excited to be able to share more about these fabrics and quilts in the coming weeks! It's going to be hot here, so I'll be inside sewing and catching up on house-stuff!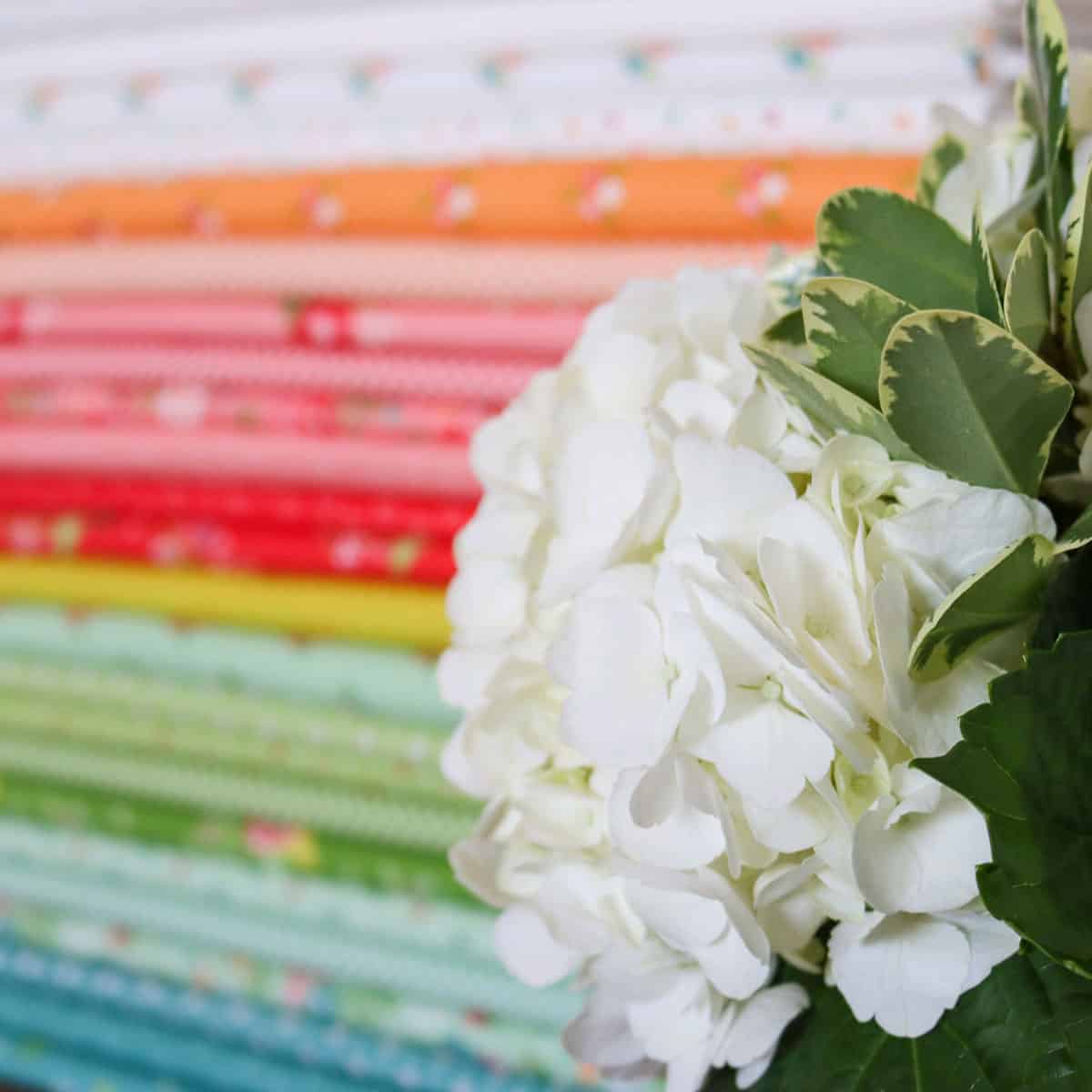 Saturday Seven 294: Lifestyle & More for Quilters
1. Self-Care
One of my very favorite reads this week was this piece on "The Joy of Small Comforts." I'll be making my own list this weekend and keeping it in a place I can review it often.
2. Recipes to Try
First, I can't wait to make this Mango Chicken Pasta Salad with Tarragon Lime Dressing. And these Sesame Chicken Kabobs are a must make, too! This Cherry Dump Cake looks so quick and easy. Perfect for a fast summer dessert! And I'm also adding these M&M Rice Krispie Treats to my list of recipes to try.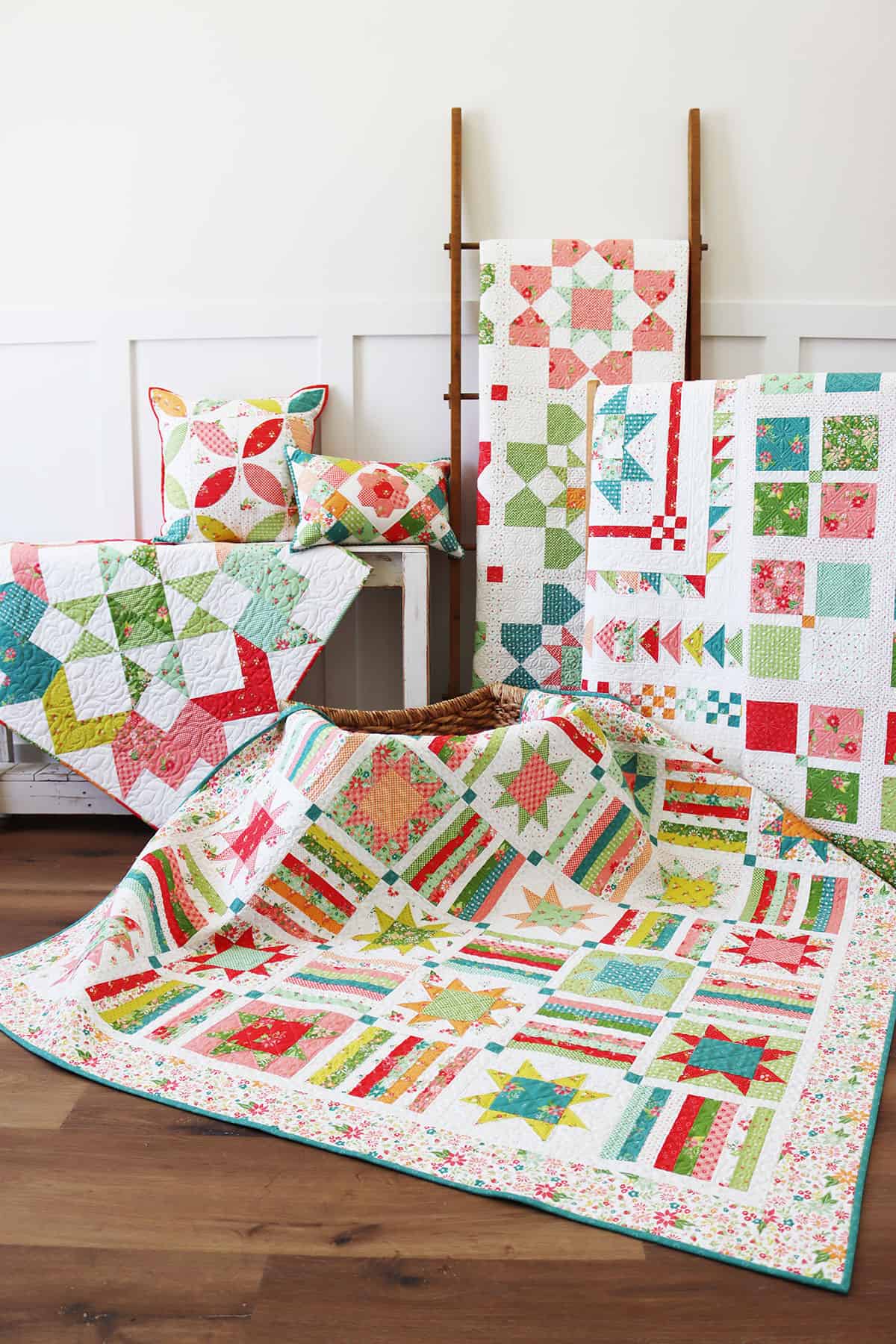 3. Quilt + Sew
If you love making bags, here is a cute (and free pattern). I'm thinking of making it soon with our Strawberry Lemonade fabrics. Find a free Charm Square Table Topper pattern here. And here is a fun lap size fat quarter quilt tutorial perfect for children (or add a couple of extra rows for taller people).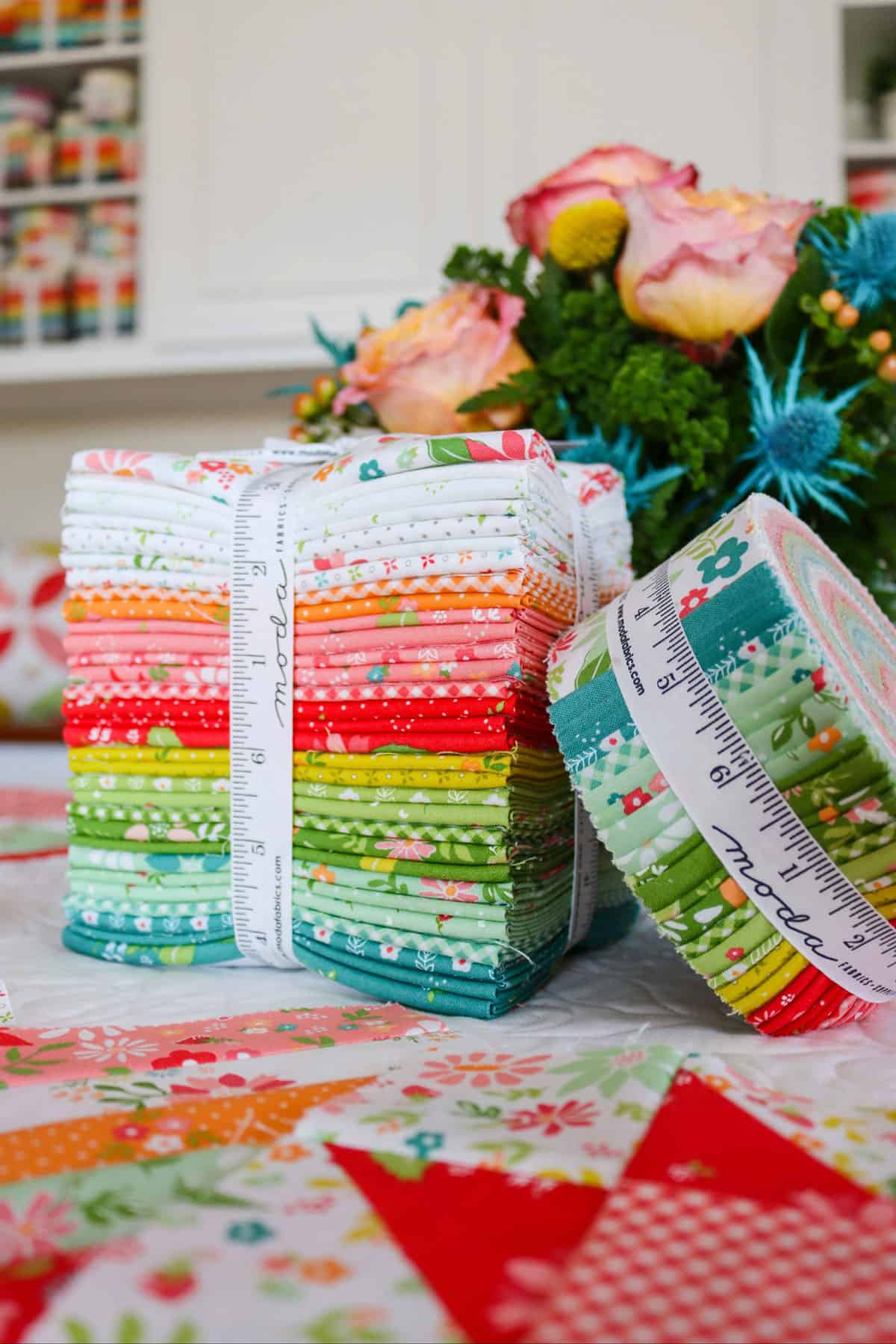 4. Strawberry Lemonade
Yesterday was the day we were finally able to share our upcoming Strawberry Lemonade collection. This collection is arriving to stores in January 2024 but is showing to shop owners for pre-order now. Yesterday's post includes a video walk-through of the collection, and I'll be sharing quilts very soon! The six new patterns are in the shop now at 20% off through next weekend, and each order of 4 or more new paper patterns (there are six new designs) will receive a free Strawberry Lemonade sticker sheet with stickers based on the fabric and quilt patterns.
5. Podcast + Book Recommendations
I loved the book Indistractable, and here is a terrific review of it, too! Part 2 of Greg McKeown's podcast on transitions was a good listen (and this related episode was excellent, too).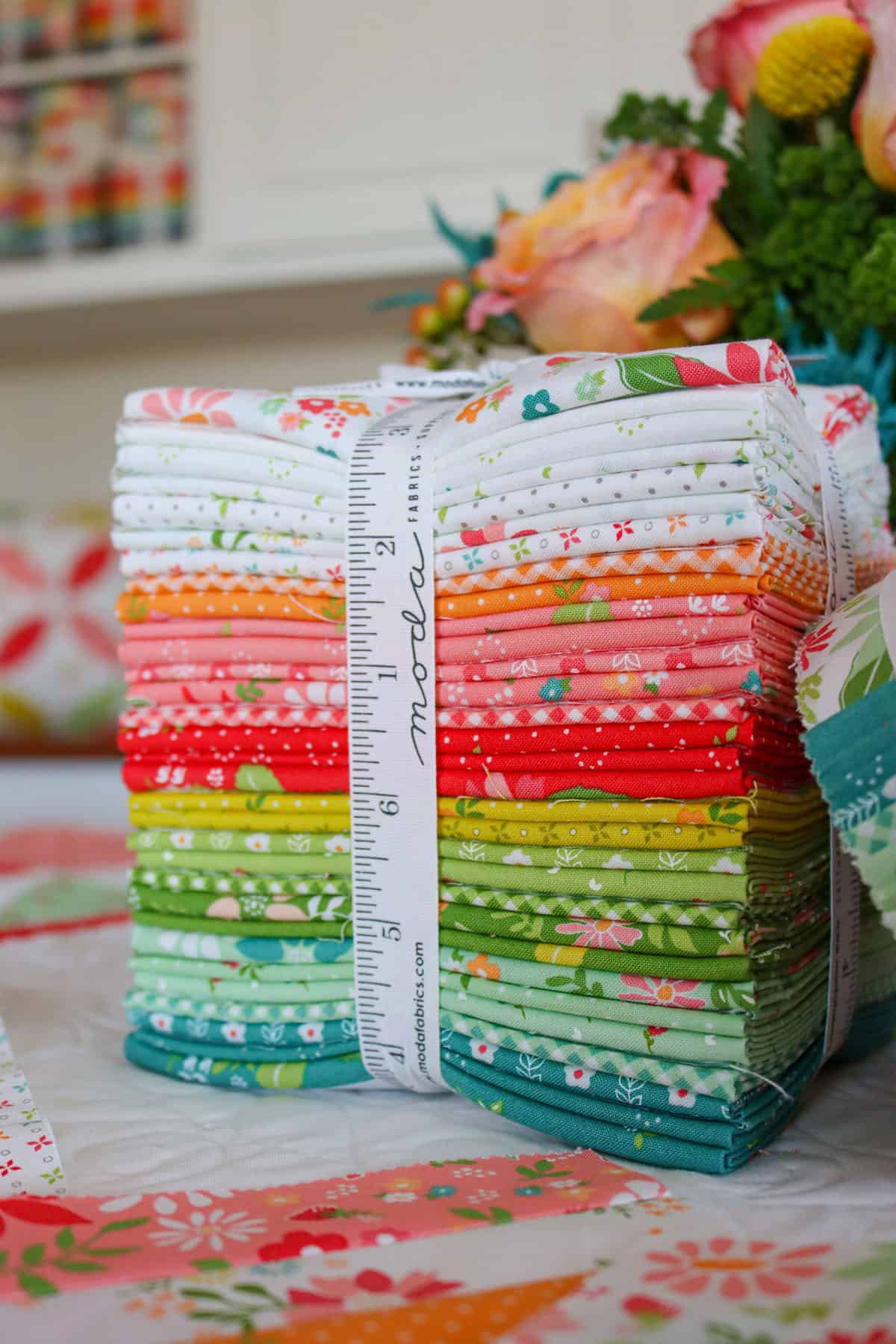 6. Amazon Favorites
It seems like Amazon Prime Day was everywhere you looked this week! I was gifted this fun Ice Cream maker from Amazon as part of the promotional activities, and we have loved it! We've used it three times in the past week, using the simple vanilla recipe in the owner's manual and adding fresh fruit and crushed Oreo cookies to two of our batches. I ordered this Kindle on Prime Day and can't wait to give it a try. I'm excited to be able to travel with more reading material without having to cart along so many books! You can also see my Amazon Storefront with my favorite products, books, and quilting supplies here.
7. Recently on the Blog
Below you'll find links to the posts from earlier this week on the blog.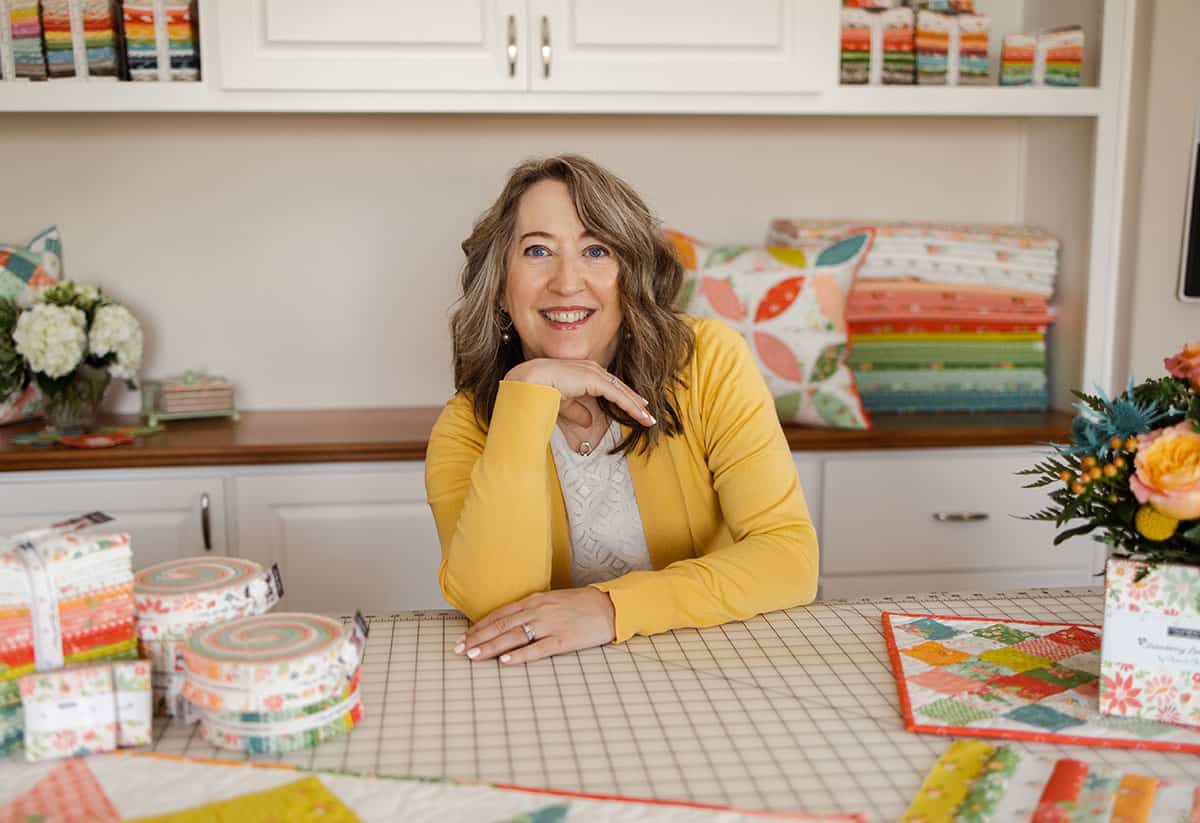 Thanks so much for stopping by to read the Saturday Seven 294: Lifestyle & More for Quilters post. If you are looking for more similar inspiration, you can find all of the previous posts in this series here.