Hello, friends! Today I'm sharing thoughts on How to Write a Quilt Pattern with tips for beginners or anyone new to pattern writing. I often receive questions about this topic from individuals who want to begin designing and writing quilt patterns. I first began submitting patterns for publication in 2012 and began self-publishing my own patterns in 2013. I've learned a lot along the way and will share my favorite and most valuable insights and resources for those of you who are just looking to get started in this field.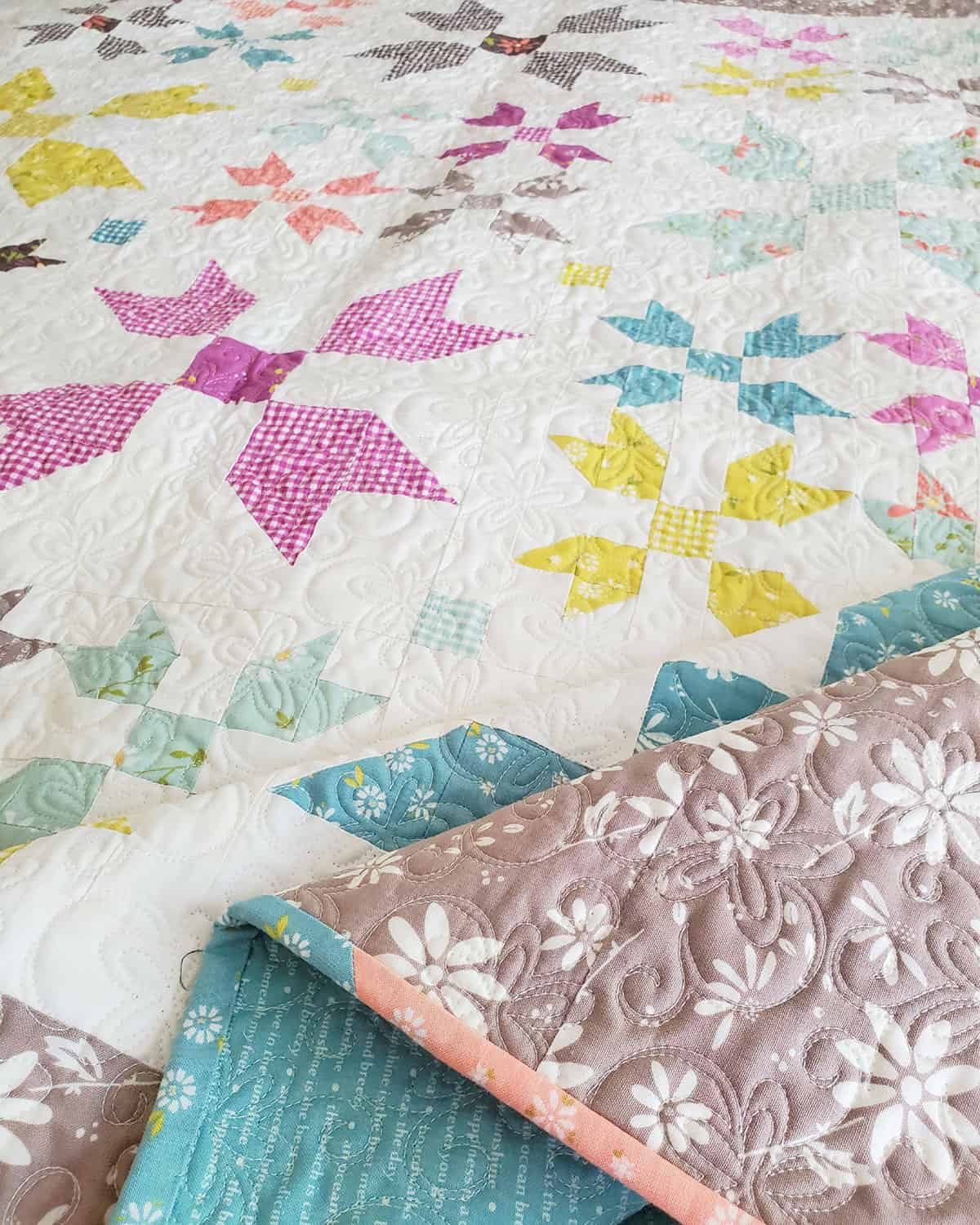 How to Write a Quilt Pattern
Learn All You Can about Quilt Making Techniques
My first piece of advice for aspiring quilt pattern writers is to learn all you can about quilt-making techniques. I don't believe a quilt pattern writer needs to be advanced in all areas of quilting to write a good pattern, but you should be well-versed in the variety of different techniques and methods for creating a wide variety of blocks. Here are some ways you can become proficient in a variety of quilt making techniques and methods:
Sew, sew, sew–make as many quilts as you can from a wide variety of designers. Make notes about your likes and dislikes in their pattern writing techniques.
Take classes from different designers to learn as much about the quilt-making process as you can.
Even if you don't make every pattern you own, spend time reading patterns to learn different ways of presenting information.
You might also consider learning about quilting techniques through YouTube or other video courses.
And finally, I love all of the information included in the Quilter's Reference Tool. This is a great resource when designing and writing a pattern.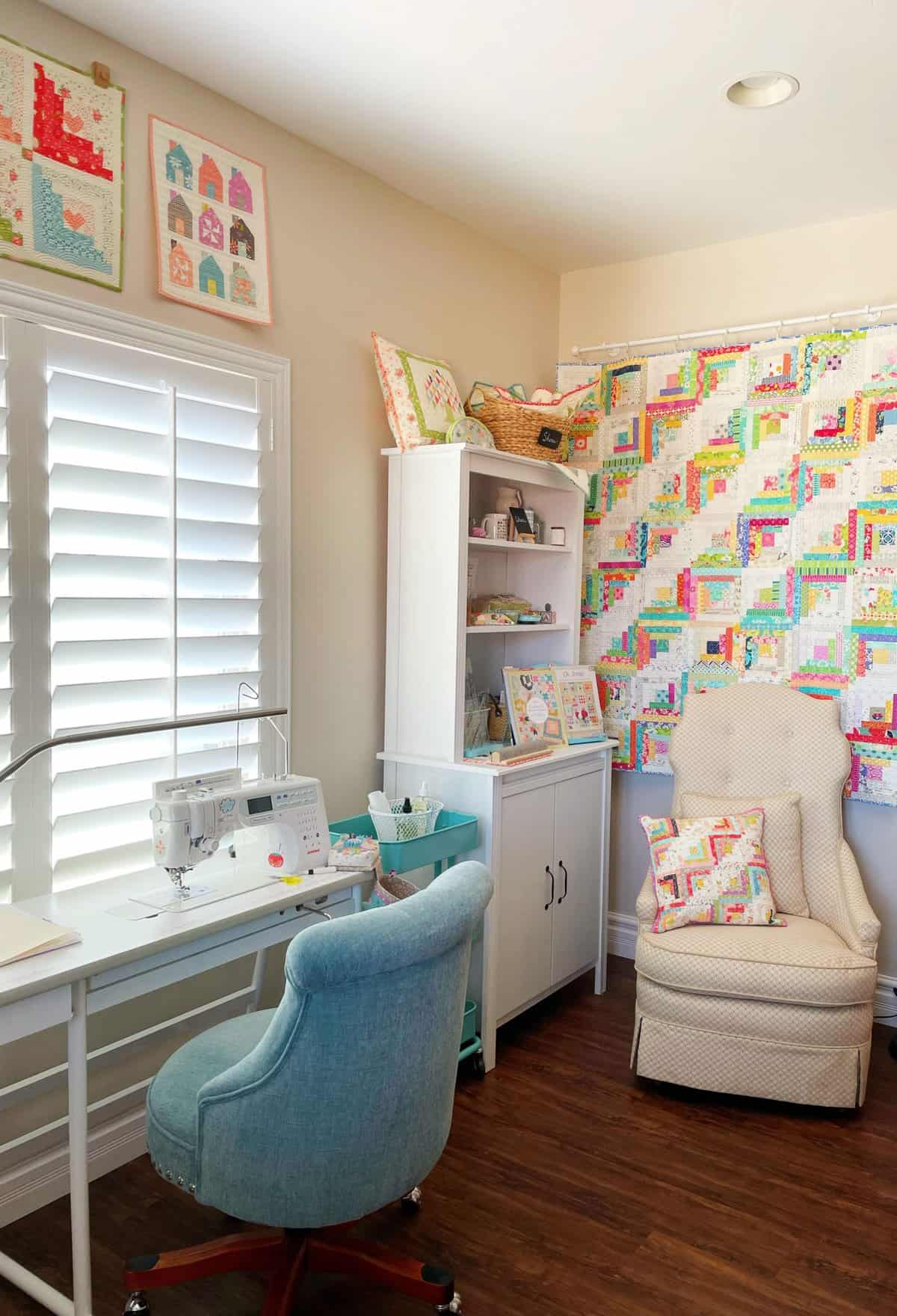 Choose Your Design
As you get ready to write a pattern you'll begin first with a design in mind. In the past I have sketched designs on graph paper or written meticulous notes to keep my ideas fresh until I can get to the writing process. Taking a photo helps if there is something that inspired your idea. I get lots of ideas from looking at home decor, tile, architecture and antique quilts. Another way to get design ideas is to look through collections of quilt blocks. You'll find my favorite quilt block books below:
What to Include
Different quilt pattern writers include different things in their patterns. I like to include most or all of the following information as applicable in my patterns:
Finished quilt and block sizes
A little personal note about why I designed/made the quilt
Material requirements (back cover)
Cutting requirements (I will include a chart if the cutting must be done in a particular way to utilize the required fabrics.
Step-by-step instructions for each block
Quilt Assembly instructions
Extra information on techniques as applicable to the design
Links to videos I have that might provide a clearer picture for the reader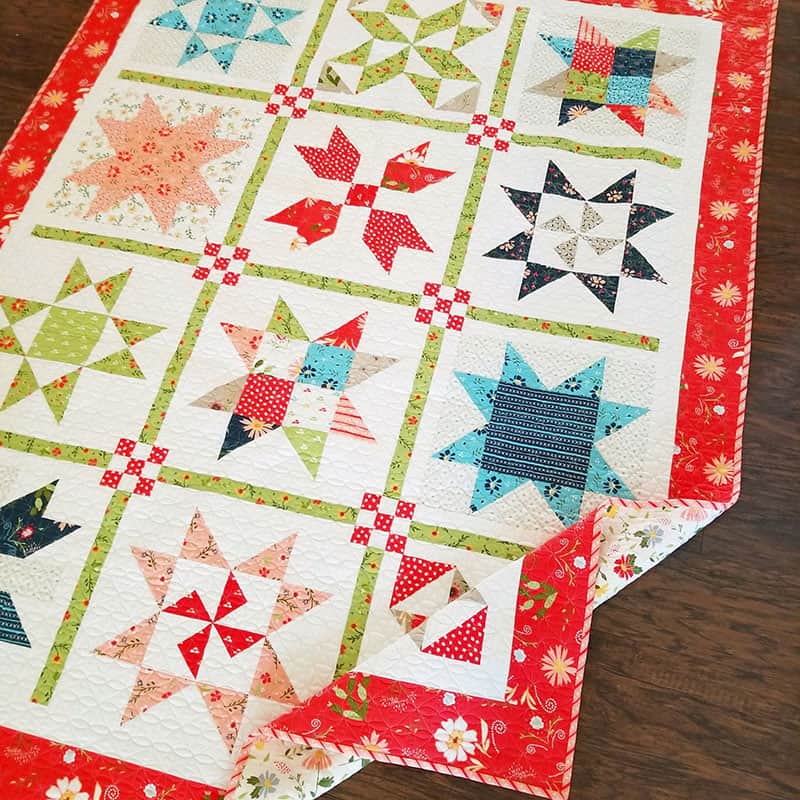 Tips for Clear Instructions
I believe one of the most important aspects of a good pattern is that the directions are clear and easy to follow. I also believe patterns should be grammatically correct. Practice definitely does make perfect in both of these instances. Reading a pattern out loud is one of the fastest and easiest ways to check for clarity and grammatical accuracy. (When I taught English composition, I often relayed the same advice to my students for checking essays–there is just something about reading aloud–we can hear things that our eyes might miss on paper).
Once you have designed and created several patterns you can create a template for writing different parts of the pattern in order to save time. This template can be used over and over again to ensure clarity and consistency in your writing.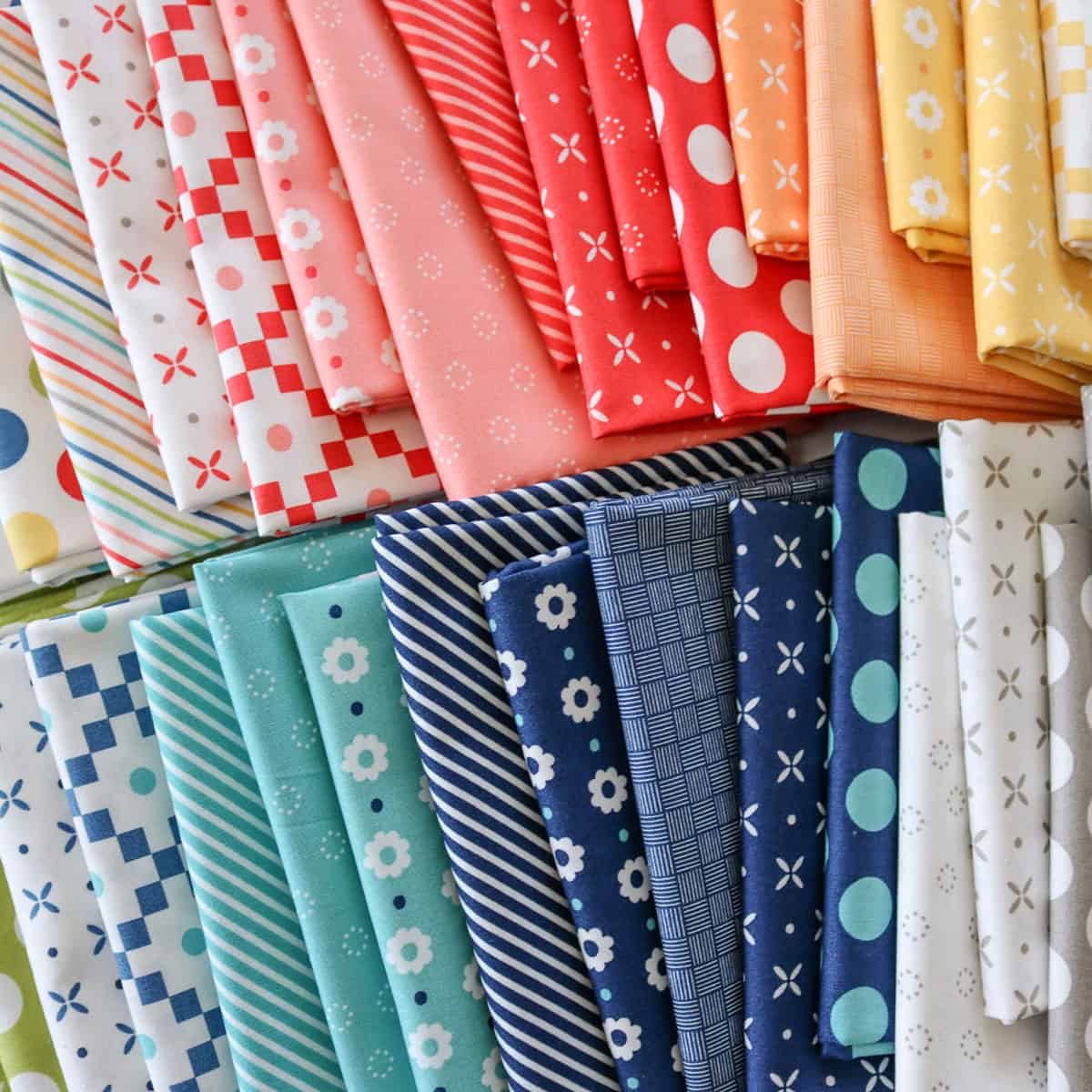 Diagrams and Images
The first step for me is to create the block(s) and the quilt in EQ. I import jpegs of the final images for each SKU in a collection into EQ and create the finished quilt layout. When I first started writing quilt patterns, I then used the EQ software to create images for the diagrams and explanations. I then saved those images in a Word document which I later saved as a PDF when the pattern was complete. However, I feel like creating block diagrams is a definite downfall of the EQ software. Over the past several years I have had others do all of the diagrams and illustrations for my patterns using Illustrator or InDesign programs.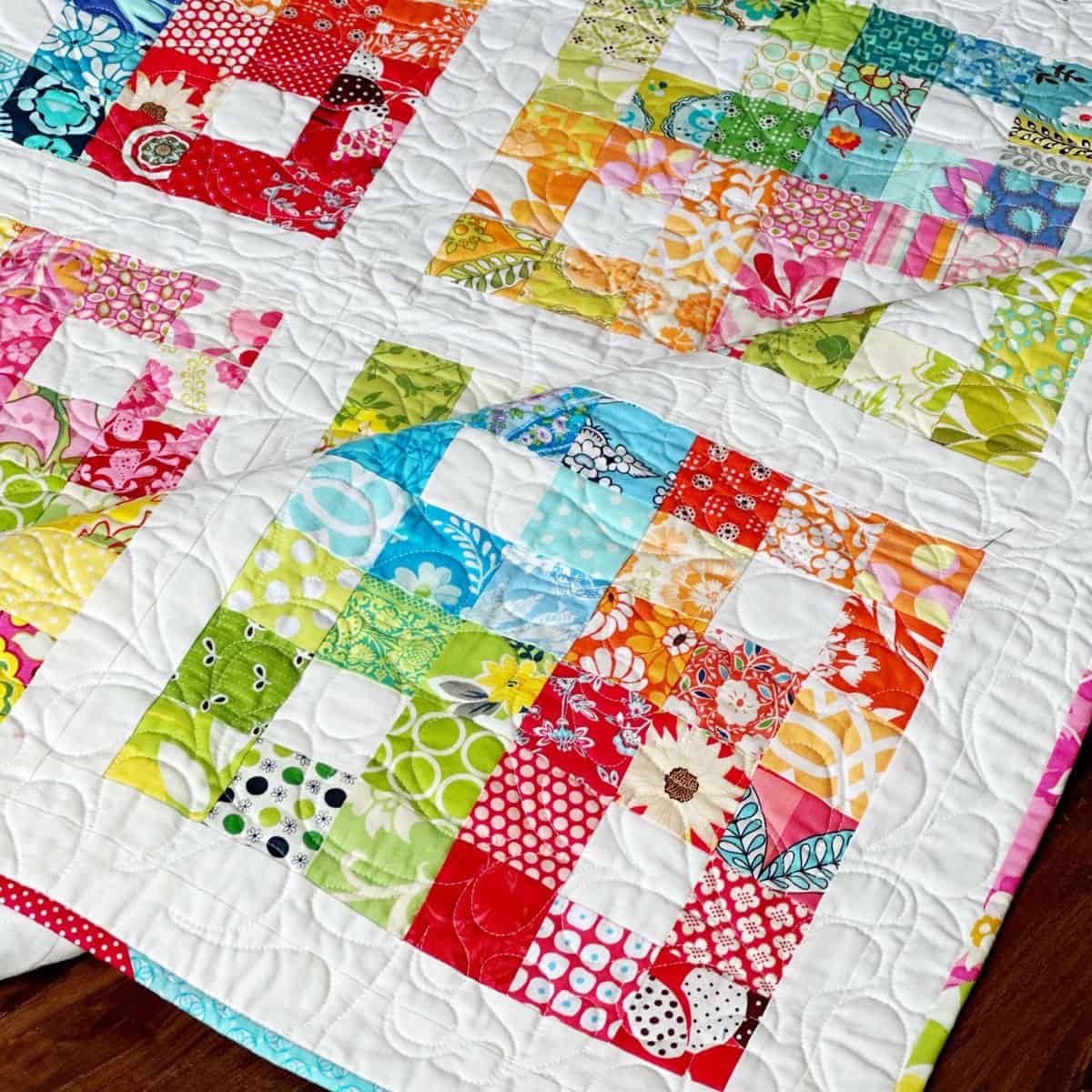 Proofreading & Pattern Testing
Over the years, I have used a variety of methods for proofreading and pattern testing. I spent a number of years doing this for others and have some pretty good systems in place to keep track of things while I sew.
In most instances I write the cutting instructions immediately after designing my quilt in EQ. Then I use those cutting instructions to figure out my fabric requirements. At this time, I double check the fabric requirements with the suggested fabric requirements from EQ. Next, I make the quilt using the exact fabric requirements I came up with. This helps to ensure that the fabric requirements are correct and that my pattern will in turn also be correct. Because I am outsourcing the final creation of the pattern layout, text, and diagrams, I have another set of eyes looking at my patterns for proofreading purposes. If I didn't have this help, I would definitely be employing someone to do proofreading on each of my patterns.
Sewing the Quilt
Sewing the quilt is an important part of the pattern-writing process. Making each of my quilts before the patterns go to print helps to ensure the accuracy of the pattern. I keep notes as I sew and note anything that I might want to be sure is included in the pattern. I also double check the number of pieces needed from my cutting instructions as I sew. In the end I usually find an error or two that I'm then able to correct before anything has gone to print.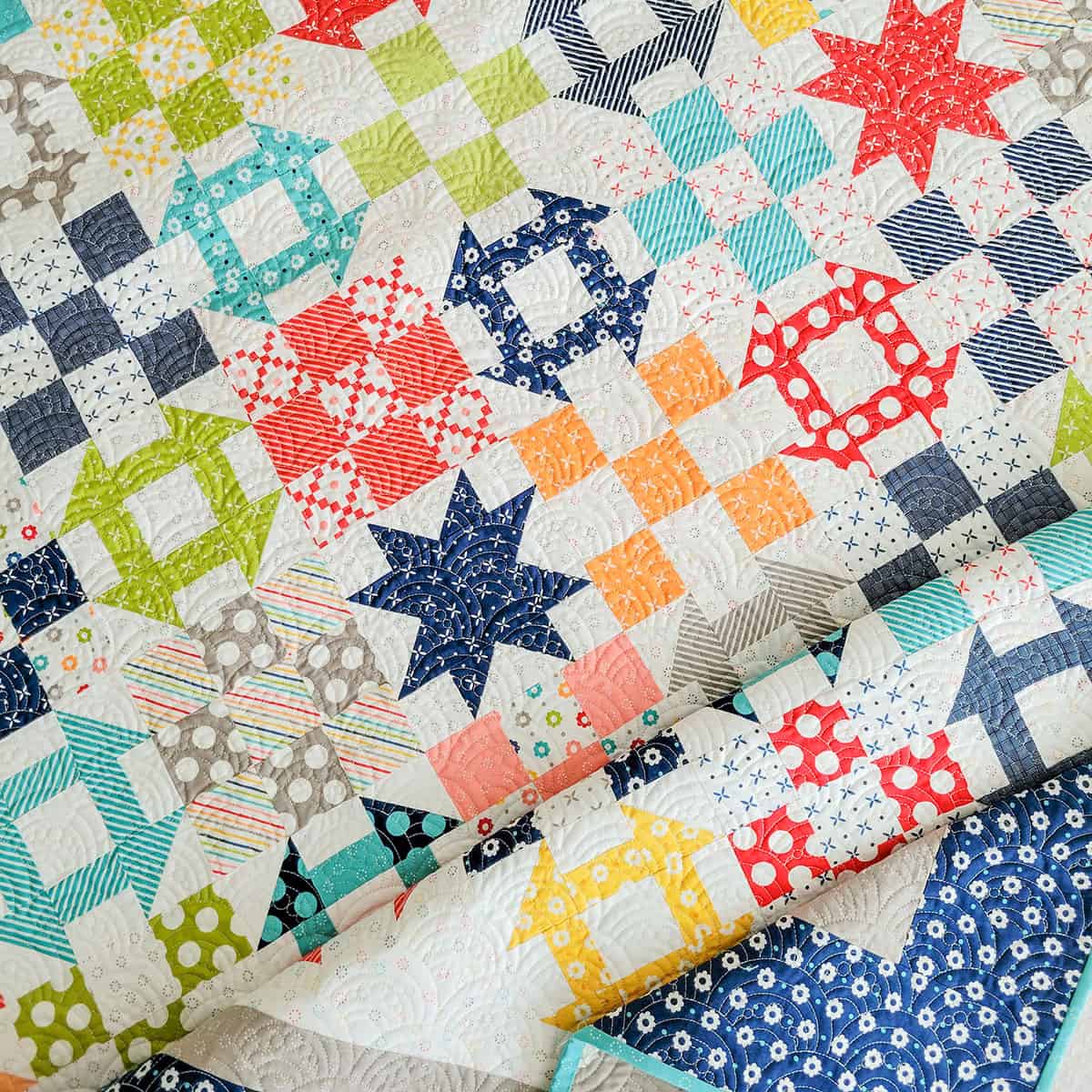 Pattern Covers
My early pattern covers were done in Photoshop by a local friend. I sent those covers off to print and printed the inside instructions myself. I spent a lot of time printing, folding, stuffing, and bagging in those days and now send everything out to be printed. (There is still a lot of bagging to be done even with outsourcing all of the printing). My current covers are also outsourced along with the pattern text and illustrations. I'm really grateful to be able to have such excellent help with this now–it allows me to continue to do the majority of my sample sewing myself.
A Few More Thoughts
I love each and every aspect of the quilt design process. I'm grateful to be able to choose the parts I love the most and spend the majority of my time working on those aspects of the process. There are an infinite number of different designs out there, and I would encourage anyone with thoughts of designing to take the steps to see if they enjoy the process. If there are any topics I left out, feel free to ask questions in the comments that I can answer or update here.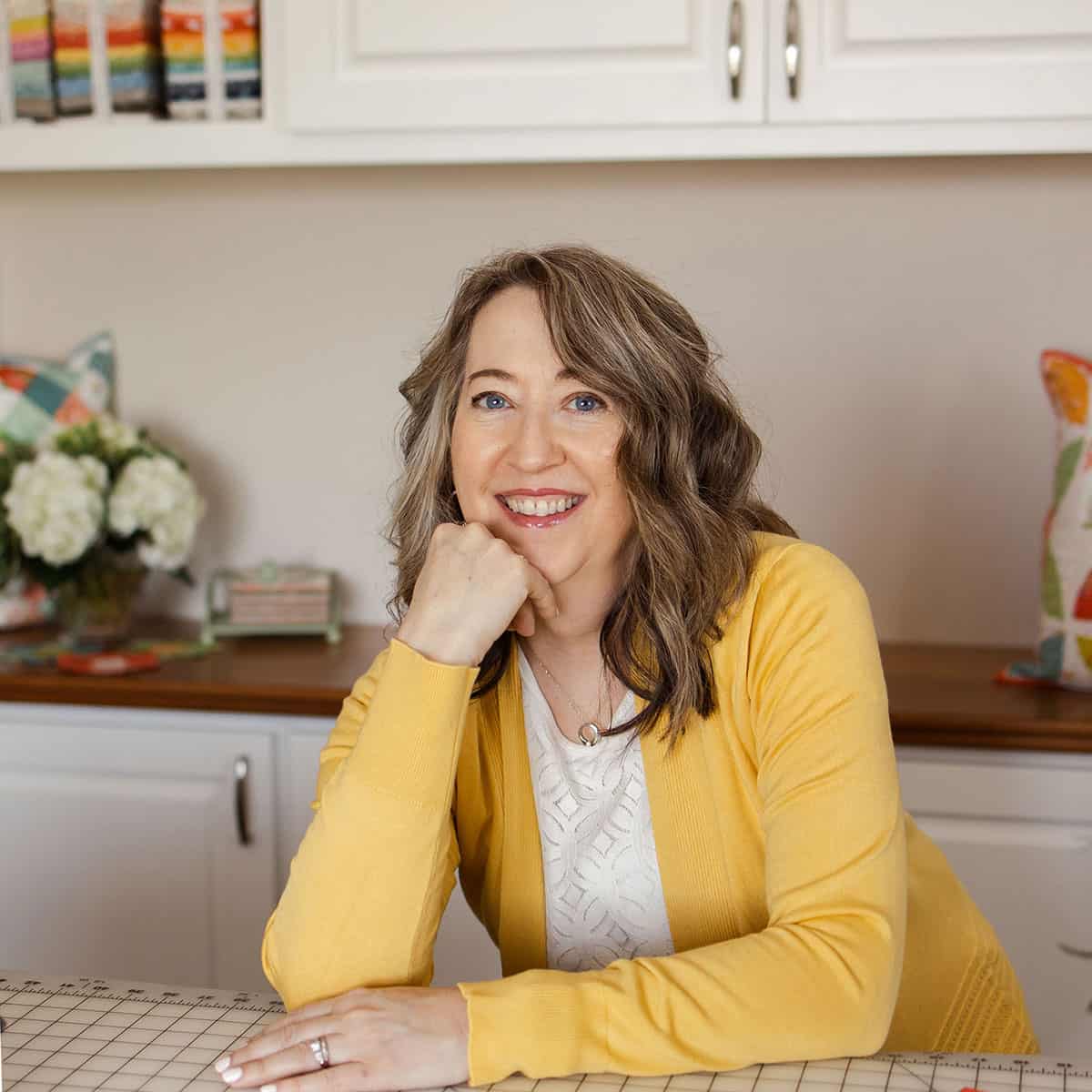 Happy quilting!