Hello, friends! Today I'm sharing the Saturday Seven 249: Lifestyle & More for Quilters posts with some of the best things I've found over the past week. Enjoy links to great reads, recipes, sewing & quilting inspiration along with home decor and organization ideas. Here in my corner of the world we're experiencing the hottest weather of our summer. So, it's safe to say I'll be indoors most of the weekend hopefully getting a lot of sewing accomplished!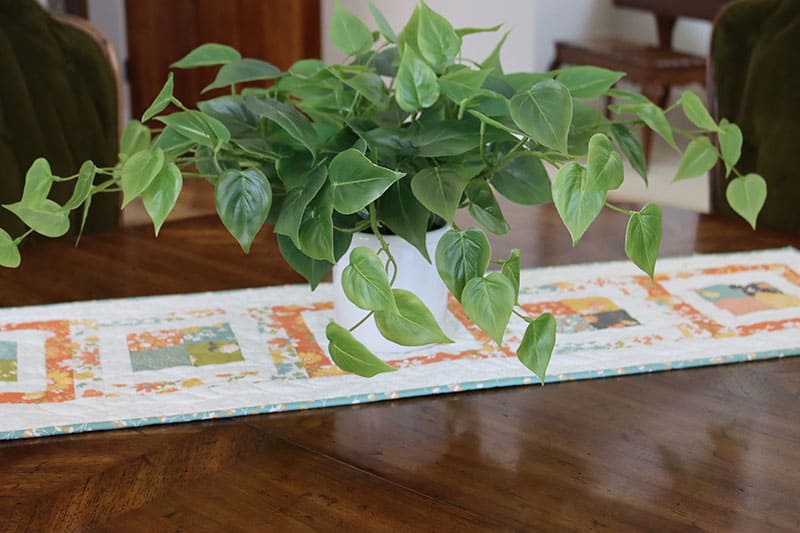 Saturday Seven 249: Lifestyle & More for Quilters
1. Self-Care
I loved this article on "The Three Most Essential Habits for Living Well." I also love the September theme from Wit & Delight–Showing Up as Yourself–and the introduction to their upcoming month of posts. Finally, "What Does it Really Mean to Live a Simple Life" had some great food for thought!
2. Cook
I'm ready for all of the fall foods: This Slow Cooker Cream Cheese Chili looks really good–and I won't have to use the oven! But since it still is very warm–this Pasta Salad is going on the list. And this Carrot Slaw with Honey & Dill looks like a fun Labor Day BBQ side dish.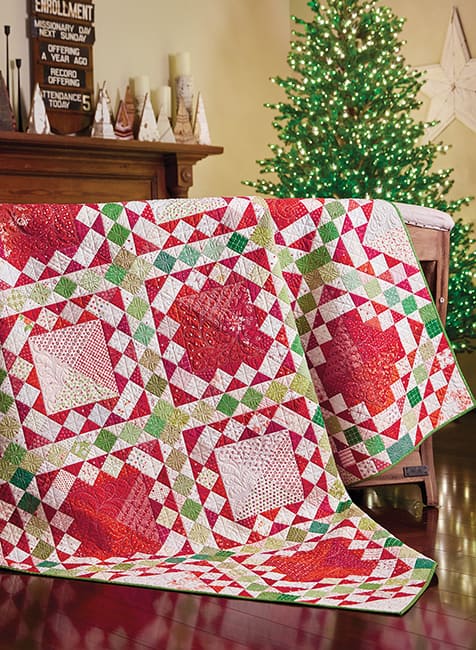 3. Quilt + Sew
First–I just got to see this incredible book: Two-of-a-Kind Quilts by two of my favorite quilters (and authors). It is seriously so good–I have a list of six quilts I want to make yesterday 🙂 I also have a few copies of this book in my shop here. If you love Halloween, the 2022 Spooky Box is now available to order. These sell out each year, so if you love Halloween, head here to pre-order. Also, the Heartfelt backing instruction PDF was just released yesterday. And finally, the Fat Quarter Shop Christmastime Sew Along (find a fabric requirements PDF on the link) will be beginning on Tuesday, September 13th! I'm super excited to be able to begin sharing my blocks and quilt!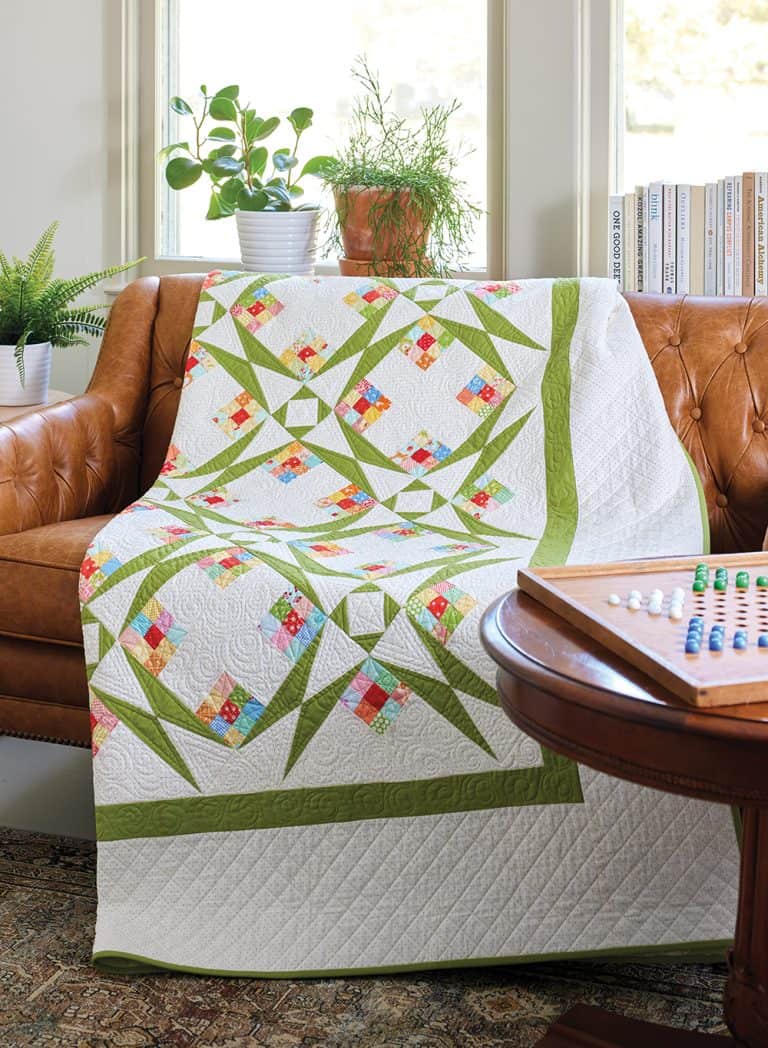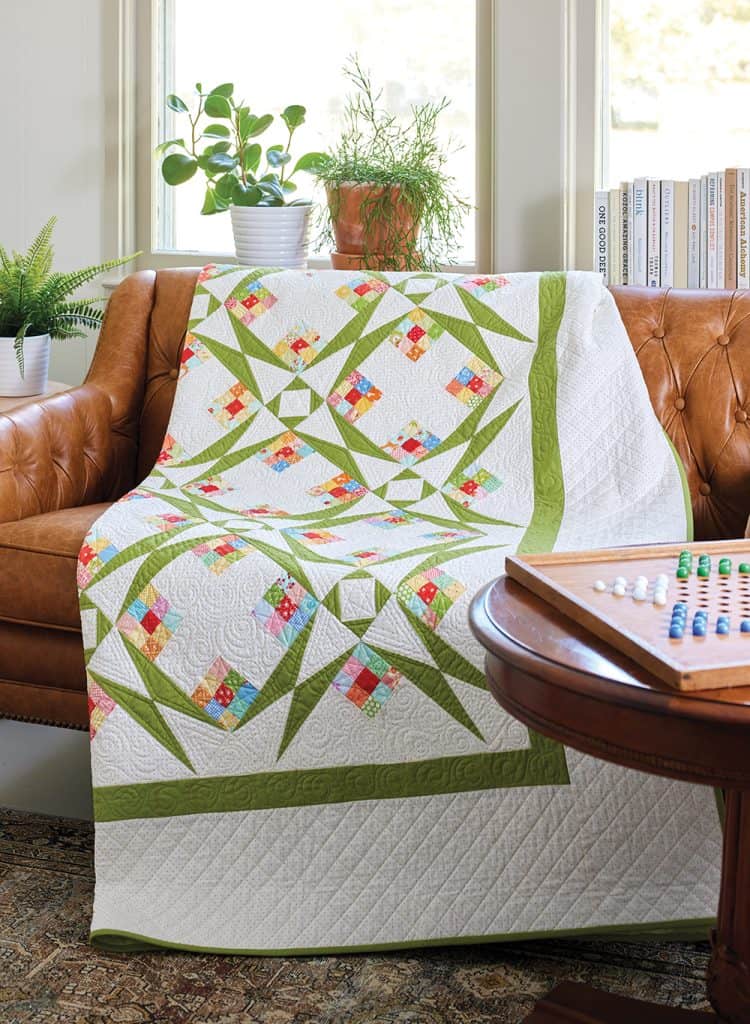 4. August Sew Sampler Box Reveal Video
The August Sew Sampler Box is so good that I decided to film a quick unboxing video. Spoiler–it has Emma collection fat quarters, and I also finished up my Bliss block in time to share 🙂
5. Bookshelf
I just started this oldie but goodie (I loved David Allen's Getting Things Done but never read the follow up). I'm also really loving this book with so many beautiful quilt-decor ideas and more–if you love quilts and home decor, this is a must-have! And this book is arriving later today–highly recommended, so I can't wait to begin it.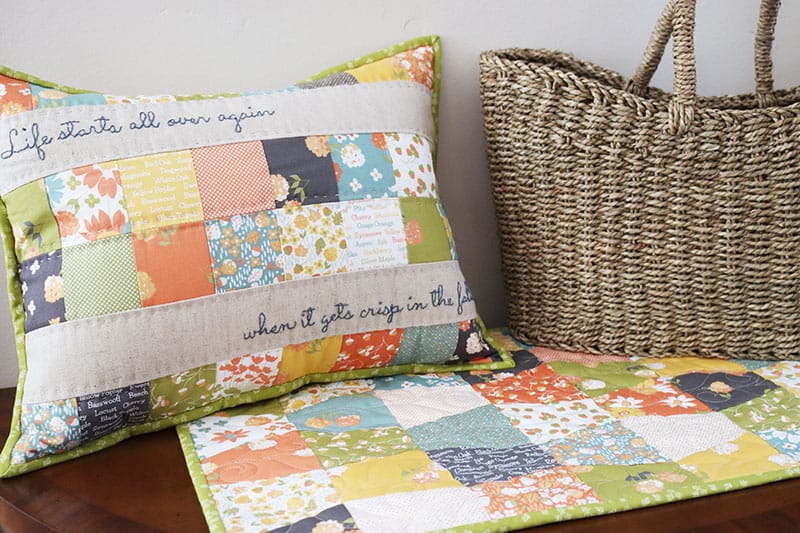 6. Fall is Just Around the Corner
Fall is oh, so close–but here it's still so very hot. We are in our hottest and longest heat wave of the year right now, so of course I'm dreaming of fall. (If I sew with fall fabrics, will it be cooler in my sewing room?) So of course, I loved this post with Fall Decor Ideas. You might also enjoy my post on "How to Decorate Your Home with Fall Quilts." Finally, these beautiful stoneware mugs with fun sayings just said "fall" to me."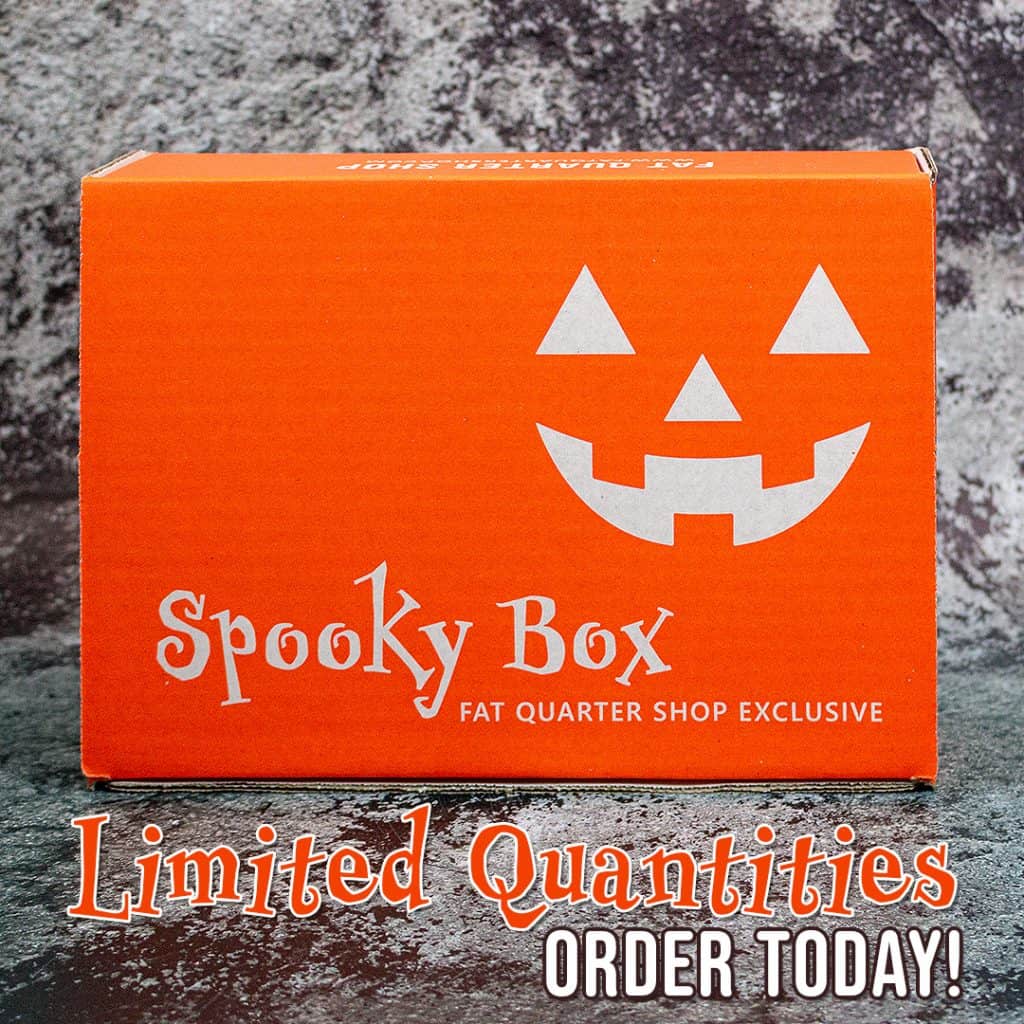 7. Recently on the Blog
Here are links to posts from earlier this week:
Thanks so much for stopping by for the Saturday Seven 249: Lifestyle & More for Quilters. If you are looking for more inspiration, you can find all of the previous posts in this series here.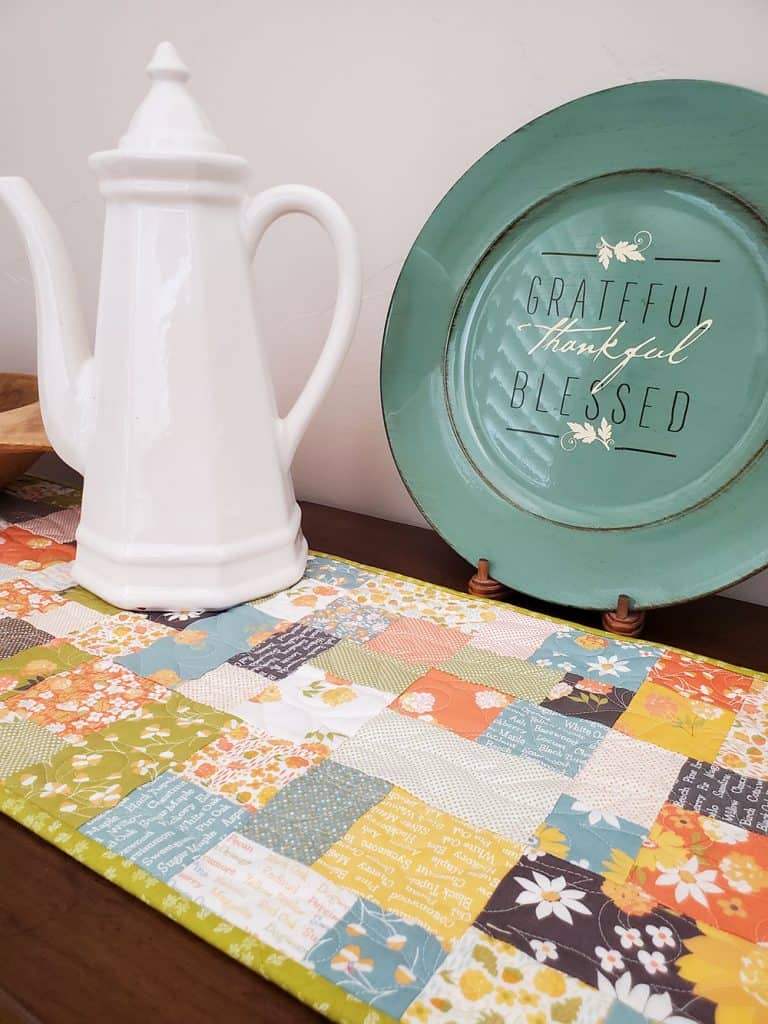 Happy quilting!