Hello, everyone! Today I'm sharing my Quilting Life Favorites August 2022 edition 🙂 I really look forward to these posts each month because it's a great way for me to look back on the month and remember my finishes. It's also such a great starting off point as I do my planning for the month ahead. In today's post I have my usual most-read posts list, project finished list, and some really fun finds. Plus, I have details about things coming soon! Don't forget to read to the bottom of the post to grab your free September Calendar PDF!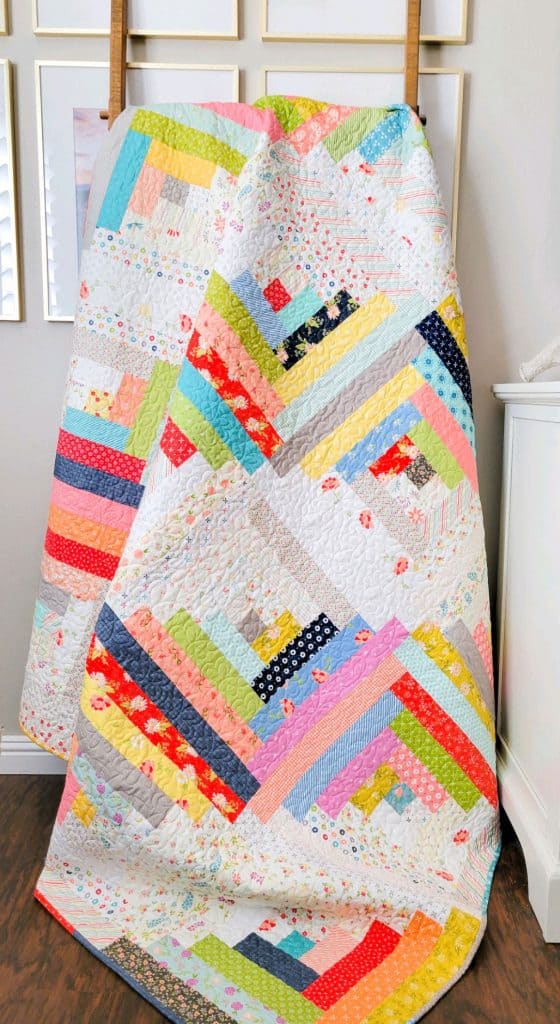 A Quilting Life Favorites August 2022
Most Read Posts August 2022
It's always fun to see the most-read posts each month. Block of the Month, Moda Blockheads, and Saturday Seven are consistently in the top. But the rest of the list is always a fun surprise! The July Challenge was so much fun I'll be starting another one next month. Here are the most-read August posts along with their links: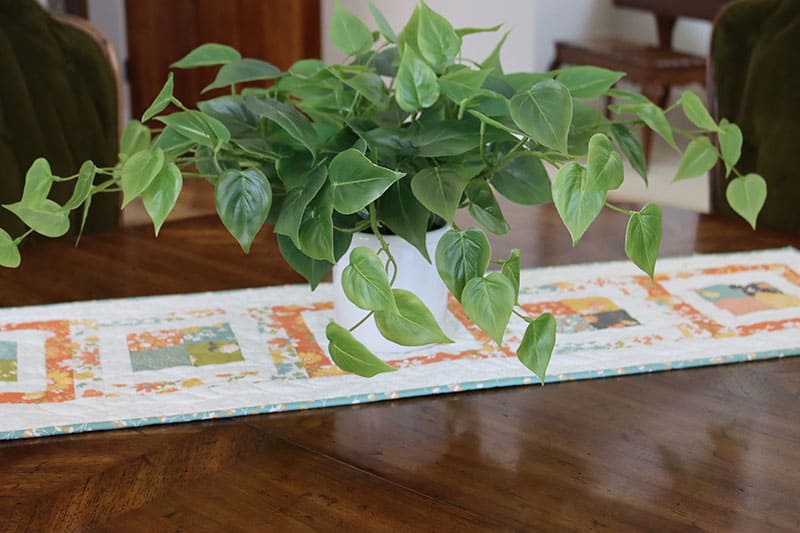 Made
August was another busy month in the sewing room for me. I finished up my Log Cabin quilt that I started with my 10-Day Challenge (see above). Next, I finished up my Moda Blockheads 4 large-blocks quilt and got that off to the quilter (I'll be able to share that next month). And I have a plan for my Blockheads 4 small blocks, so I'll be finishing up that soon. I've also finished up all of my Block of the Month blocks and am getting ready to set those quilts together. Additionally, I got some smaller projects finished up including a table topper and table runner using my Scrappy 4-Patch Runner pattern (pictured above) and some fun patchwork bags I'll be sharing soon. Wow! I've really been trying to finish up things because we will have new fabrics arriving sometime in the next month or so and I'm pretty sure I'll want to sew with it for the remainder of the year.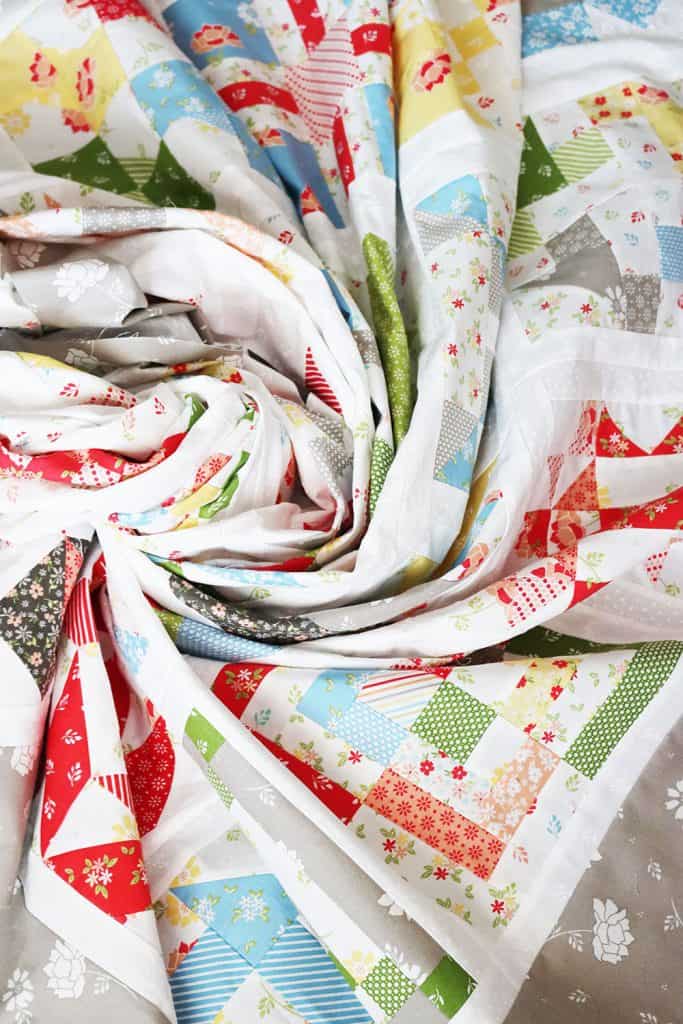 A Few Fun Finds + Movie Rec
This first find is completely random. But I recently found this amazing Sparkling Juice with fun flavors and no added sugar. It's my end-of-the-workday treat to have one of these in the late afternoon. My favorite flavors so far are Mango, Blackberry, and Pomegranate (but peach is arriving soon)! Another completely random fun find was this–and now I'm using it every day! Finally, we just watched this movie over the weekend, and it was so good! I know it will be cheaper to rent soon, but for the price I'm so glad we bought it because I know we'll watch it again. (And yes, I cried)!
September Calendar + Coming Soon
First, be sure to go here to grab your free September Calendar PDF (or click the button below). Next month I'll be sharing a couple of new tutorials, small projects, and also finally sharing the Fat Quarter Shop Christmas wall hanging I've been telling you about for a while. Plus, we're hopeful that we will be able to start our Home for the Holidays sew along at the end of the month.
Thanks so much for stopping in to read the A Quilting Life Favorites August 2022 post. If you have any requests for content throughout the next several months, please don't hesitate to email me or leave a comment. And you can find all of the previous posts in this series here.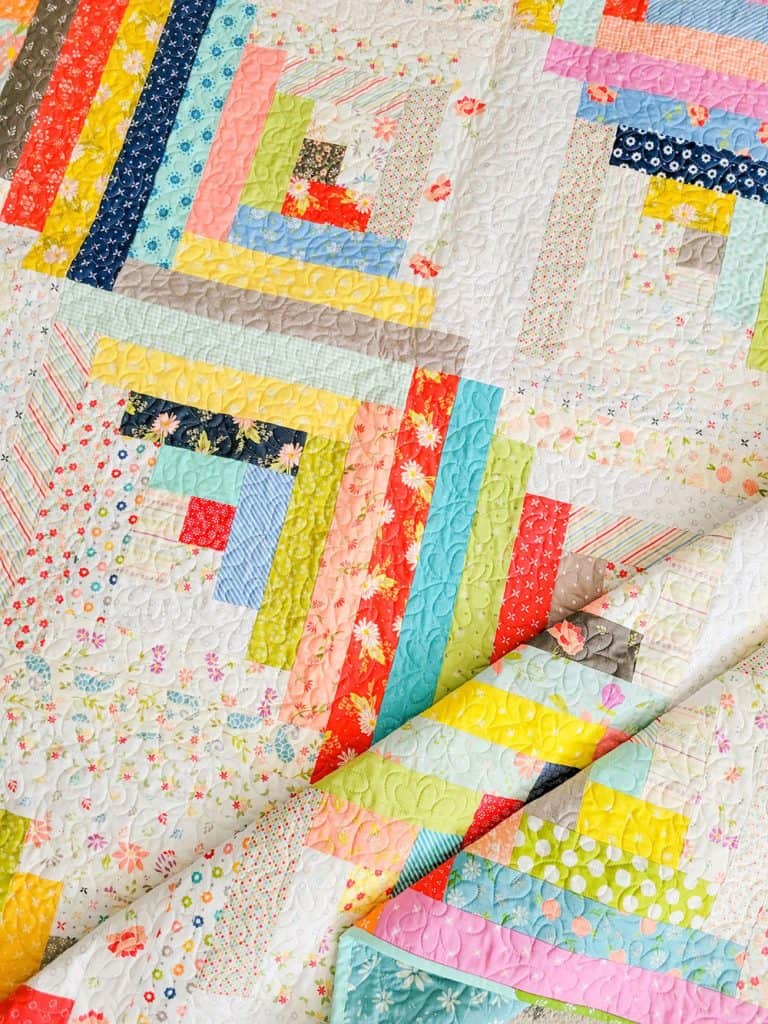 Happy quilting!