Hello, friends, and happy Saturday. I hope your weekend is a good one and that if you get to spend time with family and friends you hug them just a little longer. I'm grateful that I will be able to spend time with much of my family over this weekend. I've also got some hand-sewing projects ready–and I'll be getting back to work on some new quilts very soon. I hope this week's Saturday Seven 235 roundup will inspire you for the weekend and the week ahead.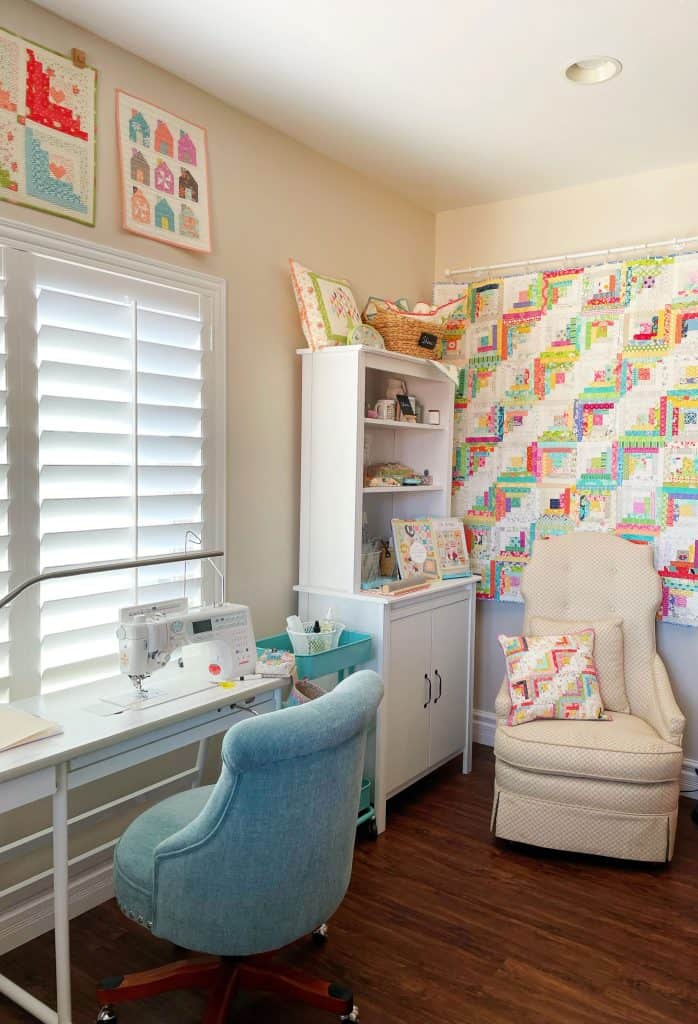 Saturday Seven 235: Lifestyle & Inspiration for Quilters
1. Self-Care
This article with Practical Ways to Model Contentment was a wonderful reminder to me this week to be grateful. Also, I feel like decluttering is a wonderful form of self-care–so this piece: "Declutter with Confidence & Clarity" was just what I needed as I start my home decluttering now that my sewing room is (mostly) decluttered.
2. Cook
This Poolside Sesame Slaw is on my "make-as-soon-as-possible" list. I also want to try this Sun Gold Tomato Caprese with Burrata for a perfect summer lunch/appetizer. I also want to try this Summer Ratatouille Pasta–so many fun summer dishes are being shared now! This Sheet Pan Chicken Parmesan looks amazing. And finally–I made this Tortellini Pasta Salad last night, and it was so good!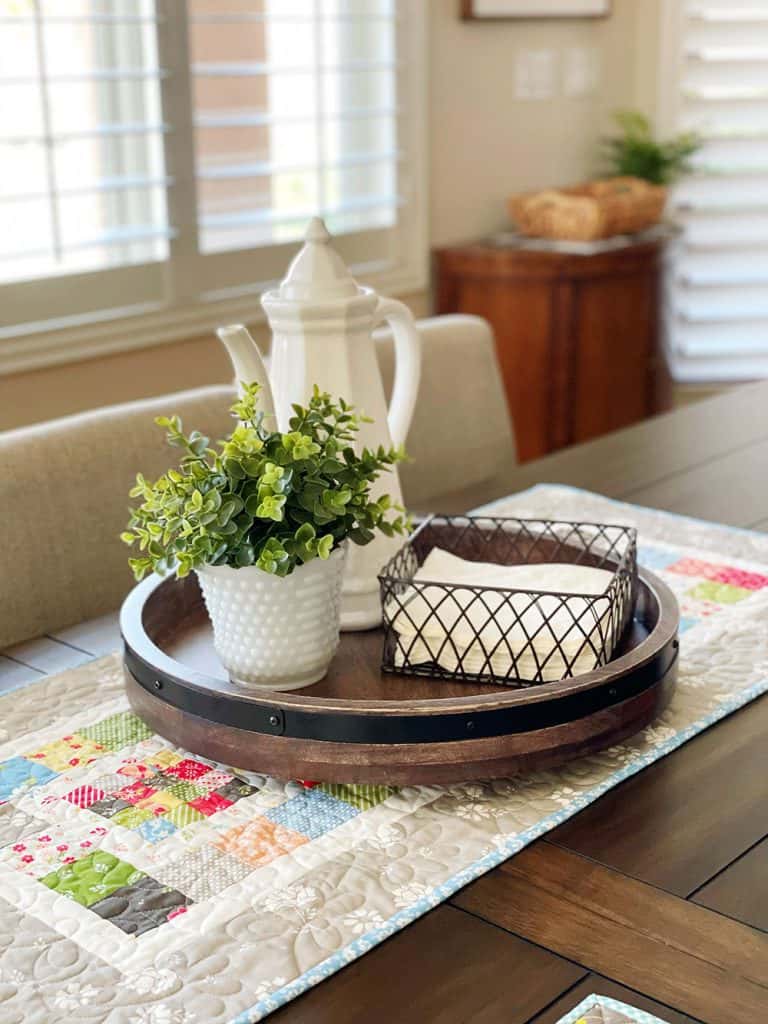 3. Quilt + Sew
First…this Father's Day Mug Rug tutorial is super cute! And here is a fun Thread Catcher with Contact Paper Lining. Finally, I love these Easy DIY Row Markers to make for labeling rows and blocks when quilting–such a cute idea!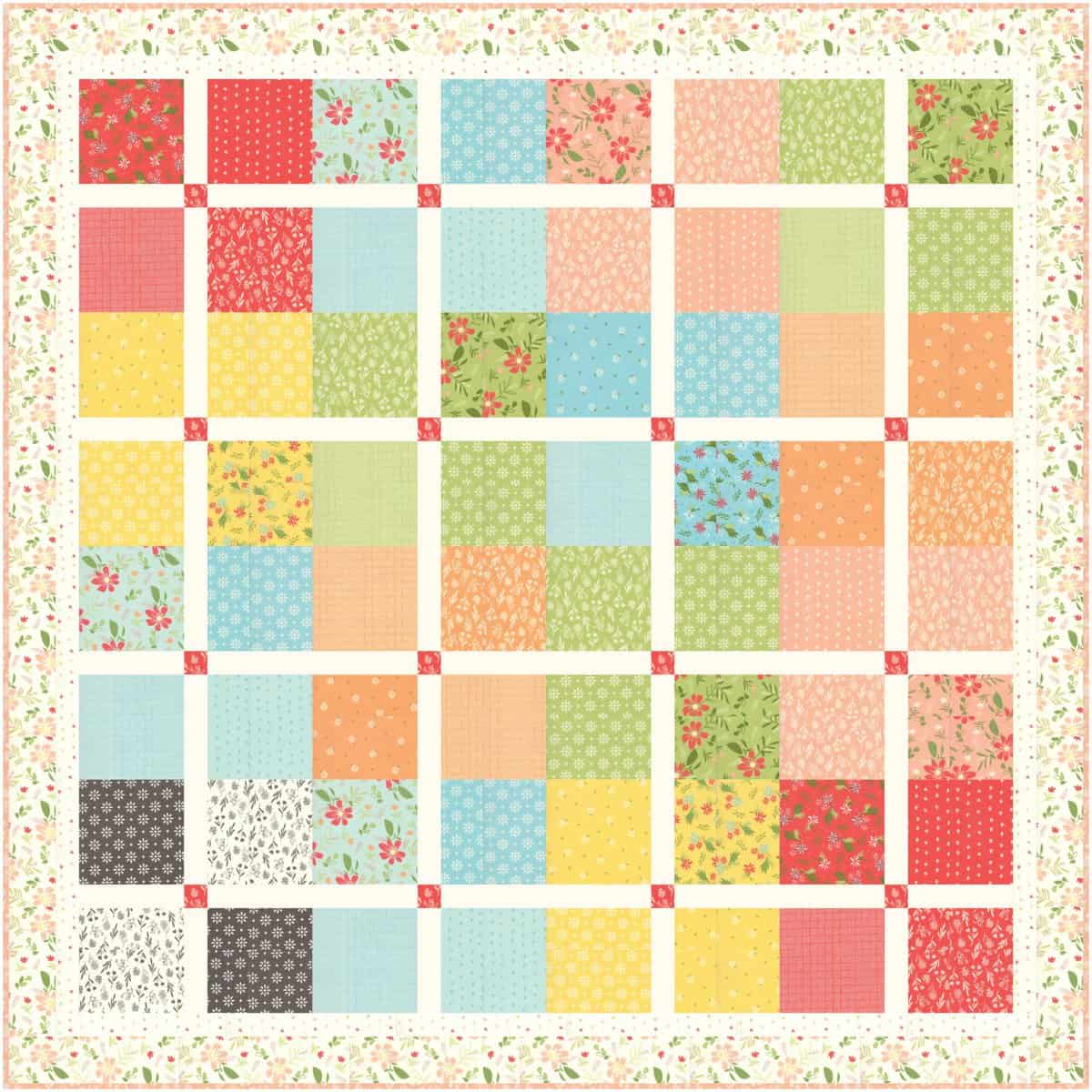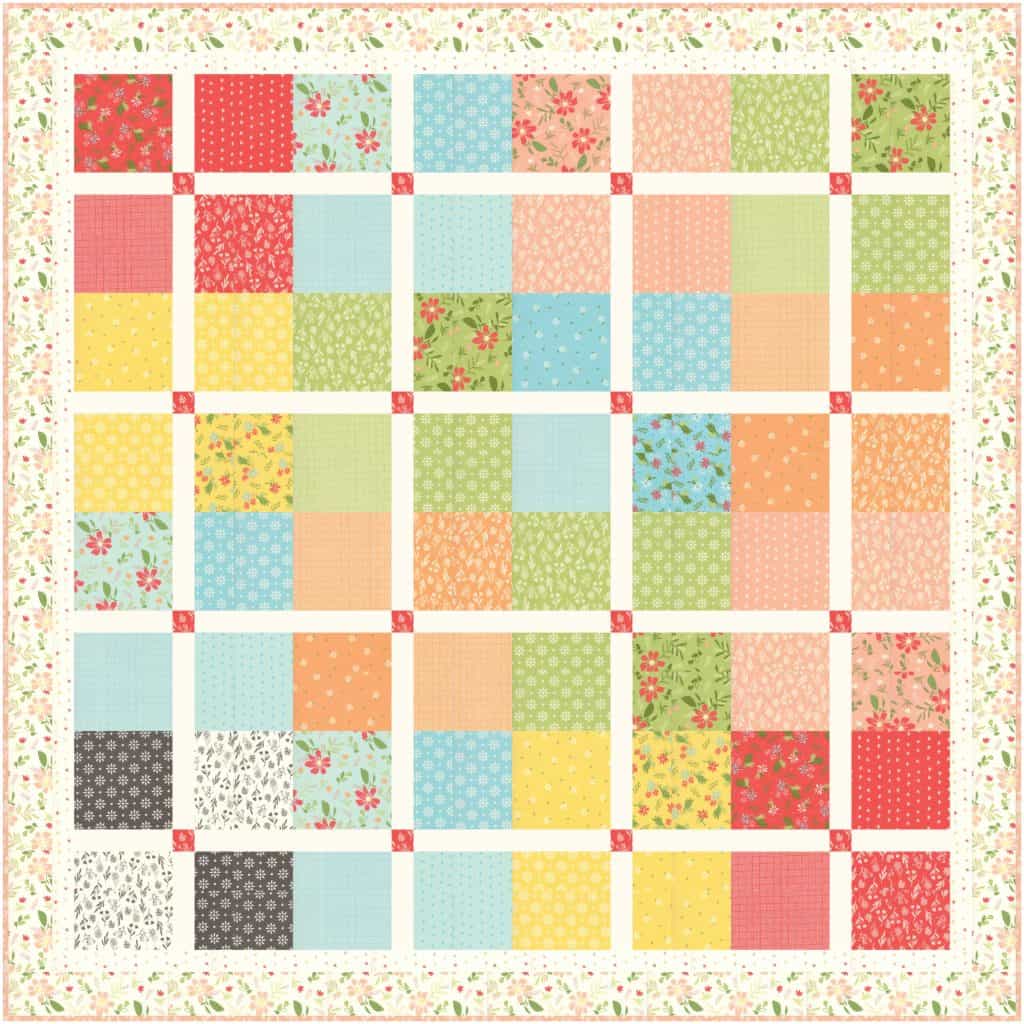 4. Bookshelf
I just received this fun book of small quilts and can't wait to pick one for a summer project to make using my scraps. Also, I'm still enjoying both of these books: The New Design Rules and A Lovely Life (both are lifestyle/decor books that are filled with beautiful photography and home ideas).
5. April Sew Sampler Box Video with Scrap Quilt Idea
Here is a quick video of the April Sew Sampler box contents we filmed just the other day. And I'm sharing what I'm sewing with using the Bliss patterns that will be included over the next year–perfect for a scrap bin project! You can also go here to watch the video on YouTube. Products are linked in this post.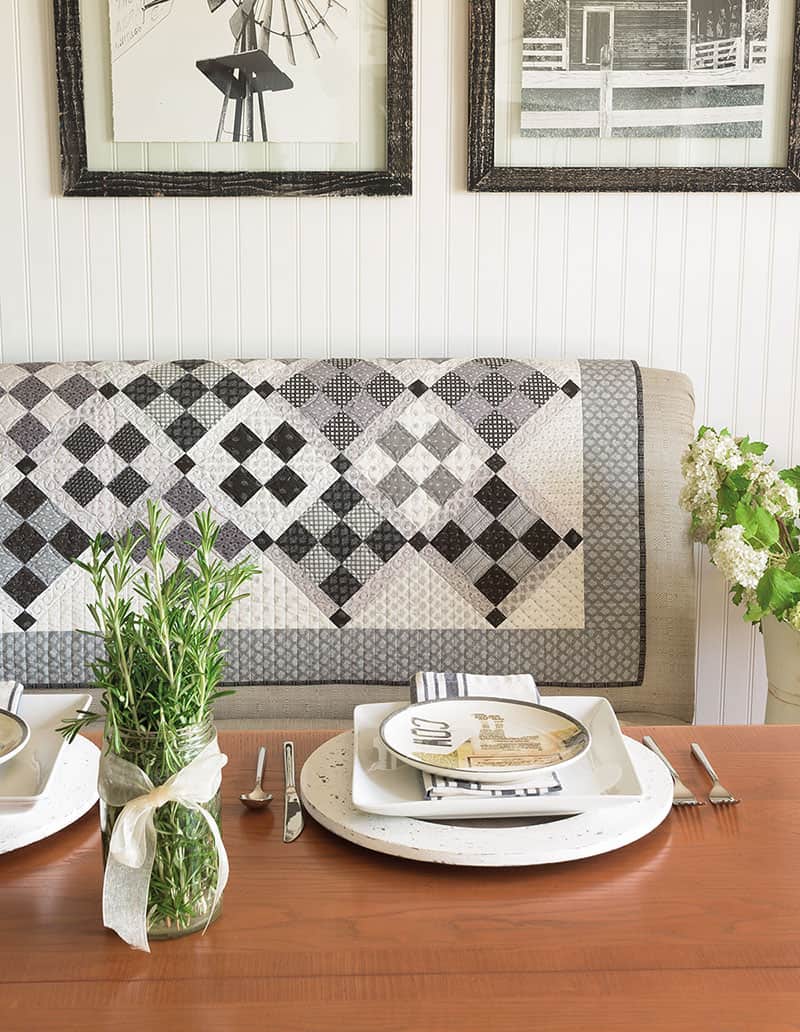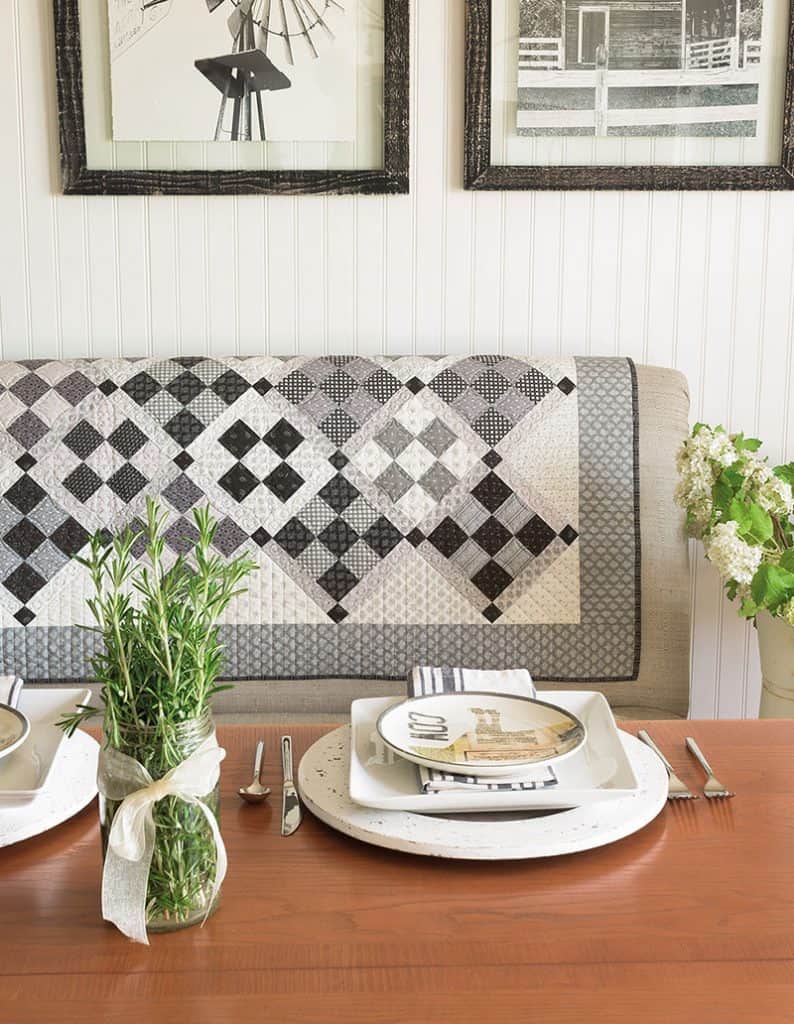 6. This and That
I love berries and so just ordered this perfect Berry Bin! And I also enjoyed this short article on why Spring Decluttering is Better than Spring Cleaning. Also, I just purchased this pattern and can't wait to make one for myself. I'm thinking it might end up being a good project for Christmas gifts. Finally, I'm organizing all of my cards (so I can make better use of them) and love these containers.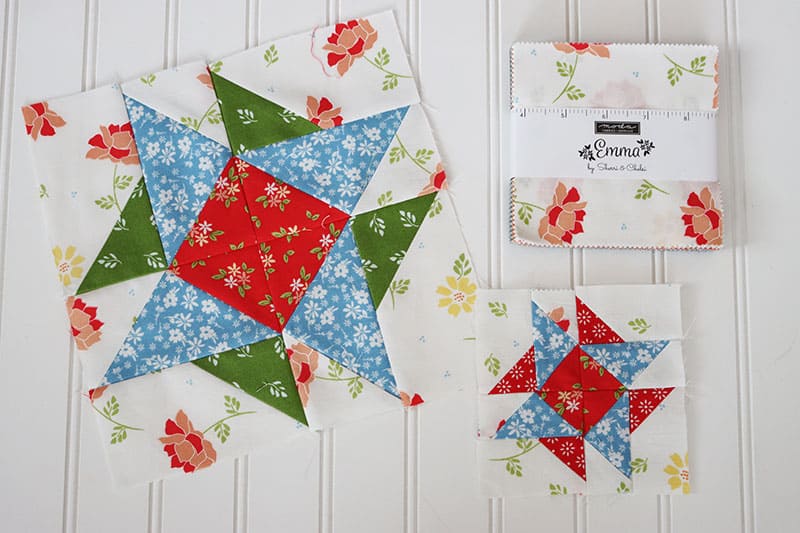 7. Recently on the Blog
Here are links to posts I shared earlier this week on the blog.
Thanks so much for stopping by to read the Saturday Seven 235: Lifestyle & Inspiration for Quilters post. You can find all of the earlier posts in this series here. Happy quilting!