Hello, friends, and happy Friday! I'm so excited about this Moda Blockheads 4 Bonus Block 5 (and I have a few more things for you at the end of the post). Today's bonus block is called Wheatfield and is a really unique design. I had a good time sewing these using a fun mix of our Emma Collection fabrics for both versions!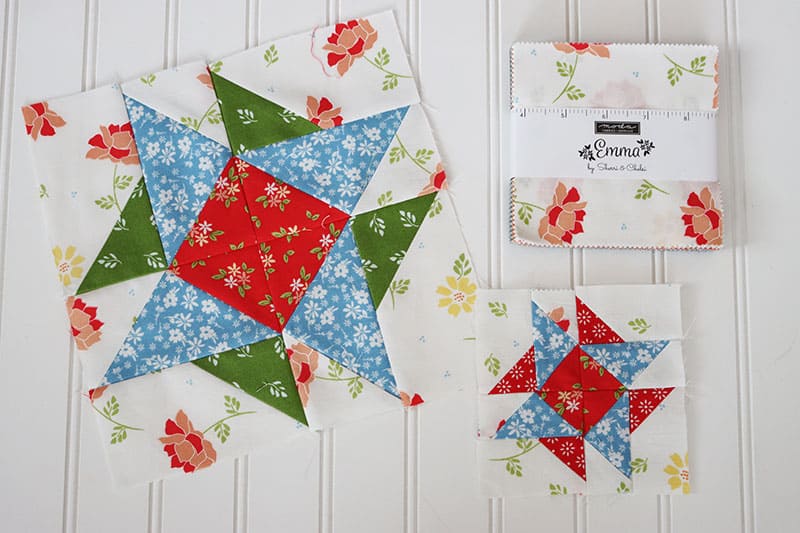 Moda Blockheads 4 Bonus Block 5 + More
Bonus Block 5 Details, Tips + Tricks
You'll want to measure and sew these units carefully.
I used Diagonal Seam Tape and didn't have to draw any lines. (Find my tutorial on using Diagonal Seam tape here).
Make this block as scrappy as you'd like–so many options with this one!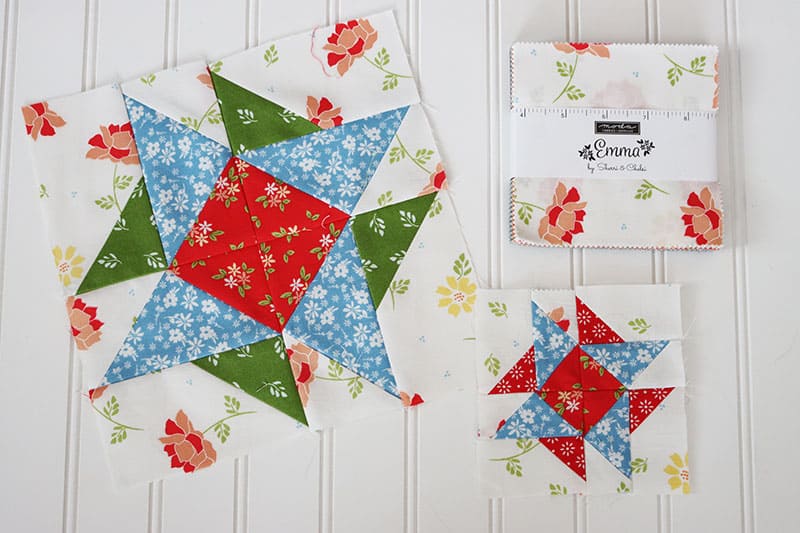 Moda Blockheads 4 Sew Along Information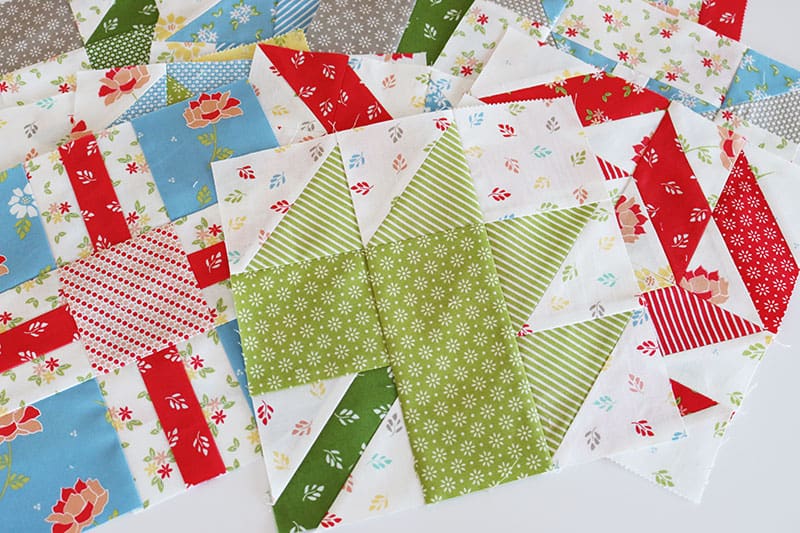 More…
Earlier this week I posted about Tips for Quilt Retreats. In case you missed it, be sure to head here for the post. There are three great PDF downloads linked there. One is a tip sheet for retreats, and there are also two terrific packing lists.
I'll be back tomorrow with my weekly Saturday Seven post of inspiring ideas for quilters. Thanks so much for stopping by today, and happy quilting!