Hello, friends! Today I'm sharing More Simply Delightful Quilts–four new quilts in our Simply Delightful fabric collection created and pieced by my daughter Chelsi. You're sure to find a favorite or two or more in this fun group of quilts!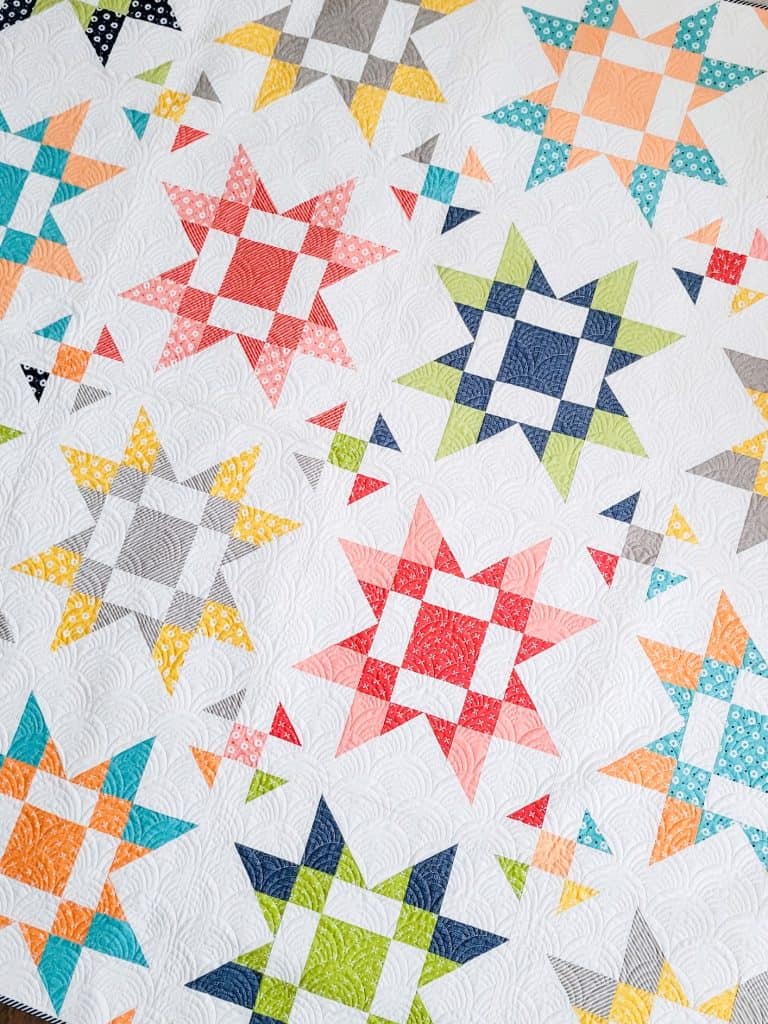 More Simply Delightful Quilts
Dazzling Fat Quarter Quilt
First up is Chelsi's gorgeous star design–Dazzling. This quilt finishes at 70″ x 70″ and is designed to use with fat quarters.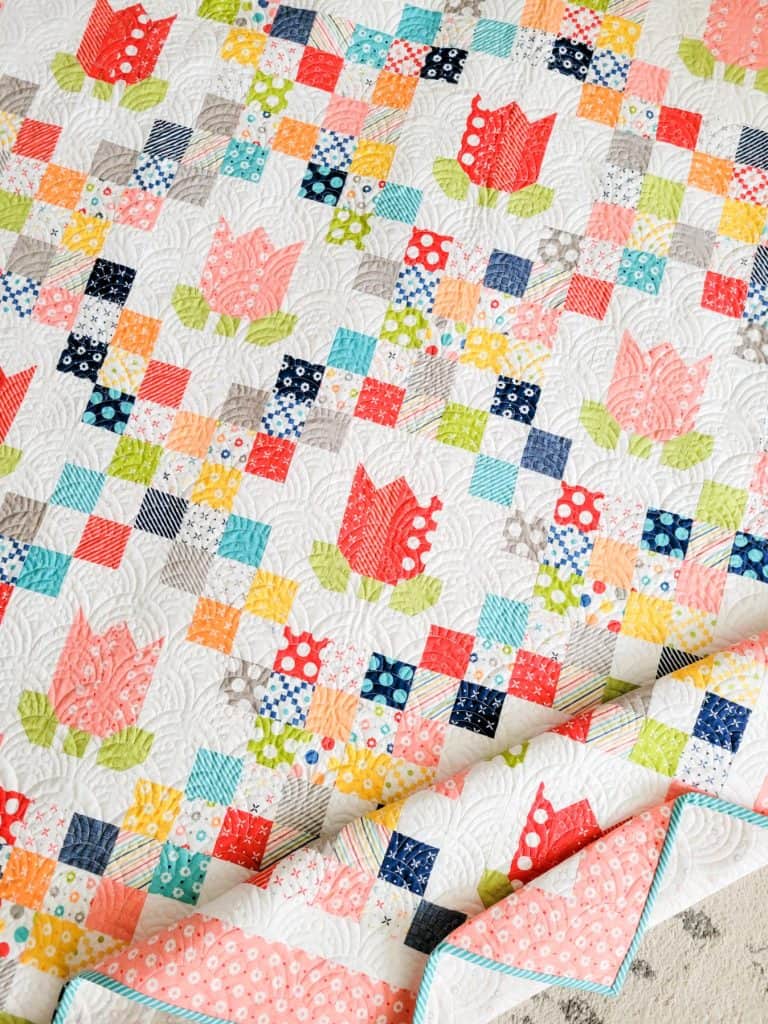 Friendly Blooms Quilt
Next up is my personal favorite of Chelsi's new patterns, Friendly Blooms. I'm thinking of making a fun little three block wall hanging for my sewing room! This quilt finishes at 59″ x 69″ and uses a Jelly Roll for the patchwork and fat eighths for the flowers, stems, and leaves.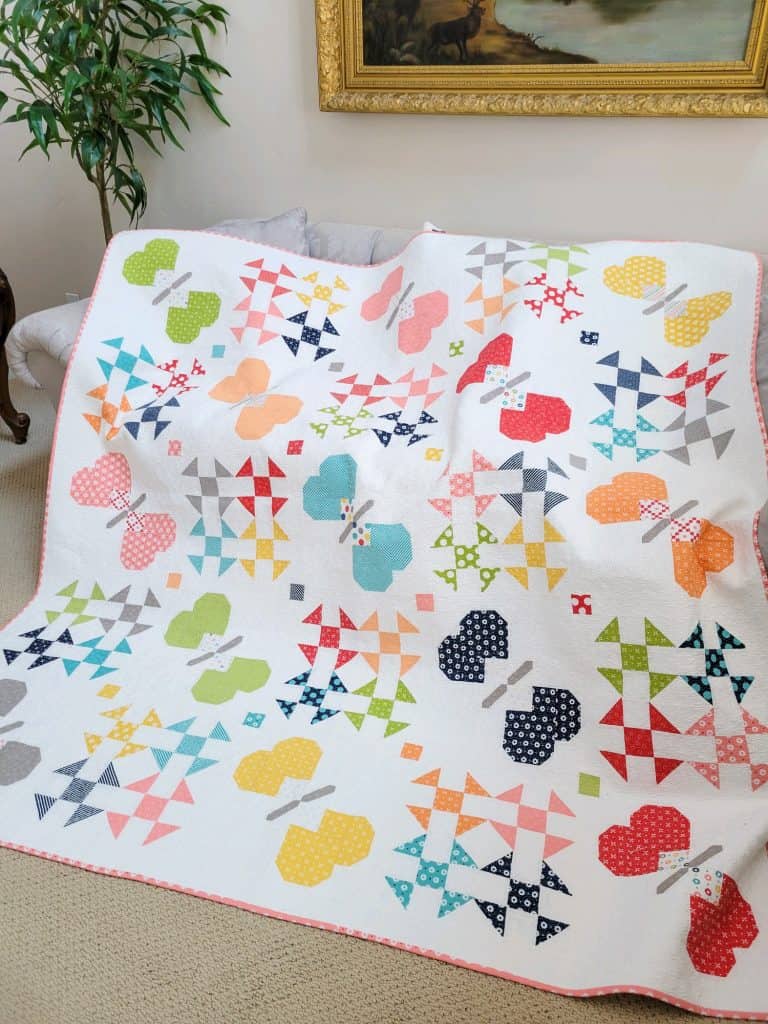 Jubilee Quilt
The Jubilee quilt features some darling butterfly blocks mixed with patchwork. This quilt finishes at 66″ x 66″ and uses a Layer Cake with fat eighths.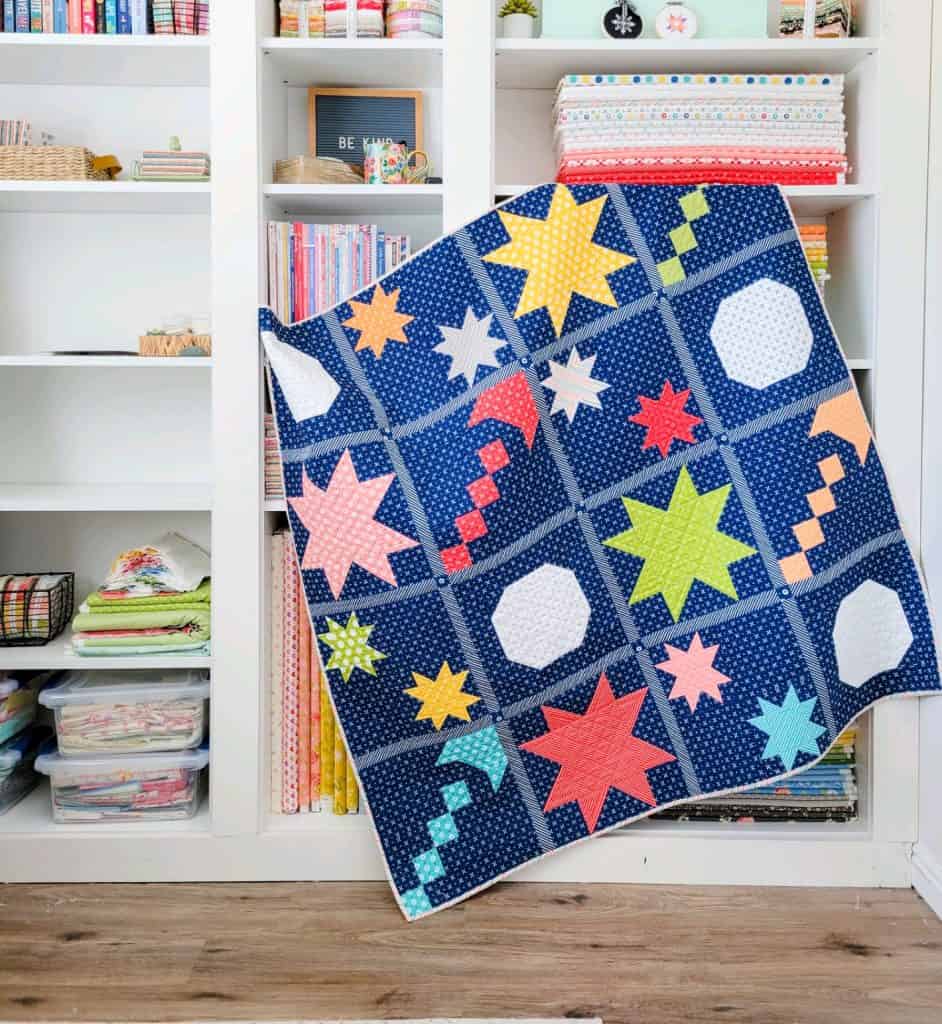 To the Moon Lap/Wall Quilt
And finally, Chelsi's To the Moon Lap/Wall quilt is perfect for the littles in your life. This fun design finishes at 51″ x 51″ and is also fat eighth friendly.
Chelsi's Paper Pattern Bundle
You can also get all four of Chelsi's new paper patterns in a discounted bundle with free shipping.
Thanks so much for stopping by to see more Simply Delightful quilts. We have definitely enjoyed sewing with this fun collection. (If you missed the Simply Delightful collection introduction, you can find it here).
Happy quilting!