Hello, friends! Today I'm sharing my new Fresh Flowers Fat Quarter Quilt in our Simply Delightful fabrics. The Fresh Flowers quilt was the first quilt I designed for this collection–I had this fun twist on a star-flower block on my list for a little while, and Simply Delightful seemed like the perfect fabrics to create it with.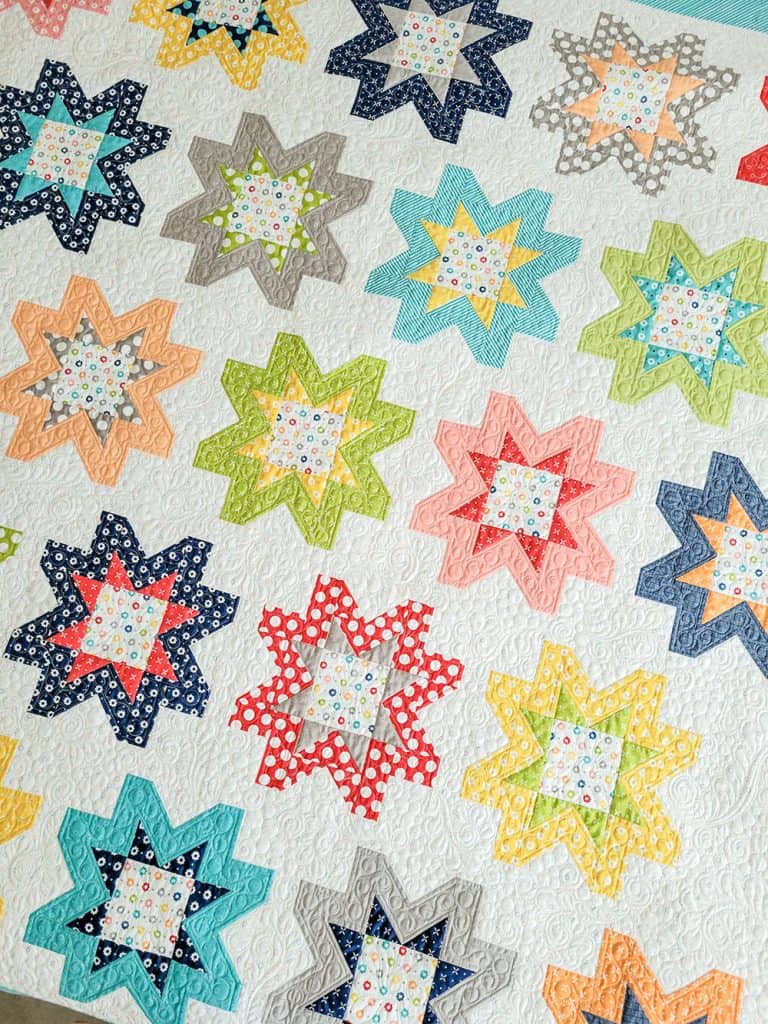 Fresh Flowers Fat Quarter Quilt
Quilt Details
The Fresh Flowers quilt finishes at 75 ½″ x 75 ½″ and uses just 23 fat quarters. Of course, you could add in more fabrics to make it extra scrappy if you like. I used one of my favorite low-volume prints for the center of each star–however, you could also change this up as desired! I also used one of the beautiful Simply Delightful circle dot prints in grey on white for the block backgrounds, sashing, and inner border. Using this low-volume print really added a little bit of whimsy to the quilt. The materials required for this quilt are listed here:
23 Fat Quarters for Star Blocks
½-yard print for Star Centers
3-⅛ yards low-volume print for Background, Sashing, and Inner Border
1-yard Outer Border
¾-yard Binding
5-yards Backing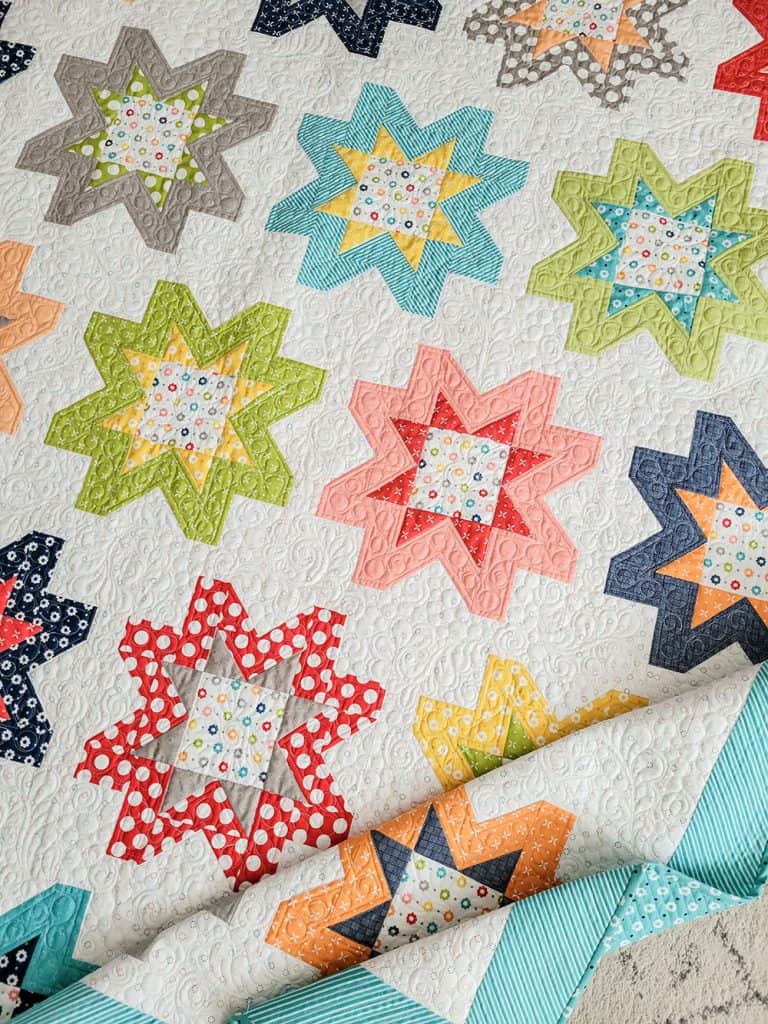 Fresh Flowers Patterns
The Fresh Flowers quilt pattern is available in both paper and PDF versions here. Additionally, you can get the four new Simply Delightful fabric collection paper pattern bundle here which includes a discounted price and free shipping.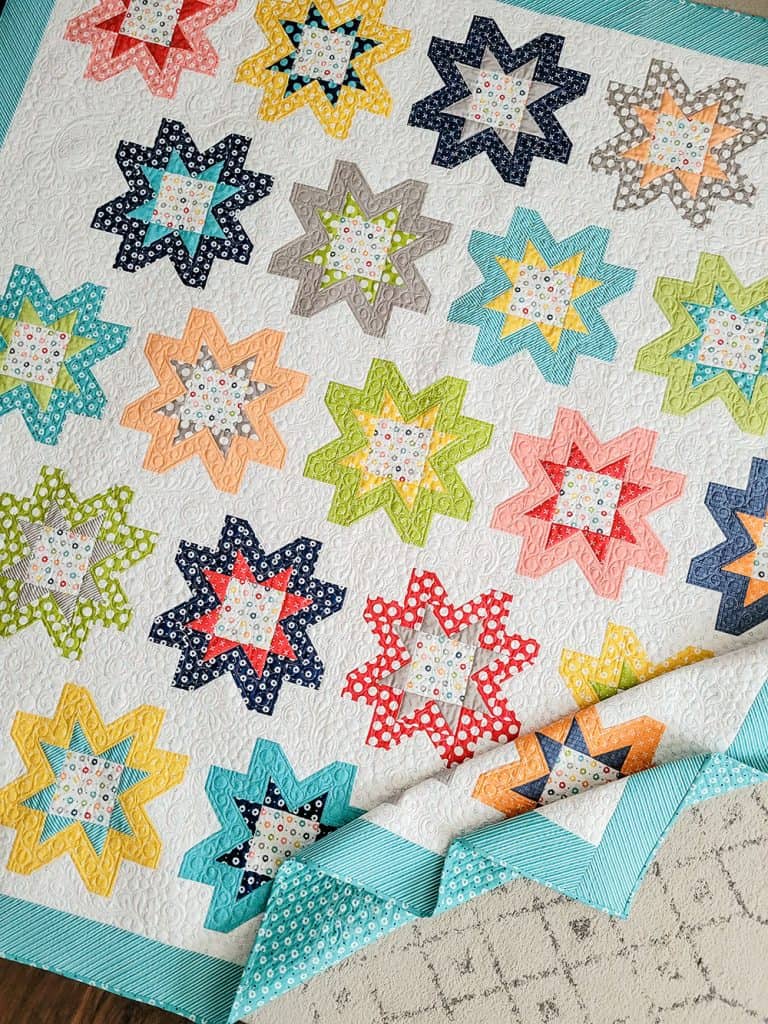 Fresh Flowers Video
You can watch the video on the Fresh Flowers quilt above. In the video you can see an up-close look at the quilt.
If you missed the introductory post on our Simply Delightful fabric collection, you can find it here. Thanks so much for stopping by to read about the Fresh Flowers Fat Quarter Quilt.
Happy quilting!