Hello and happy Monday! Today I'm sharing the July parade for our Minis & More series where we share mini quilts and other small projects each month. This month's post is a Minis & More | Gift Ideas post, and it seems several of us were thinking about the same item for gifts…pillows! But there are some other fun projects to share as well. And, I'll be announcing our theme for next month.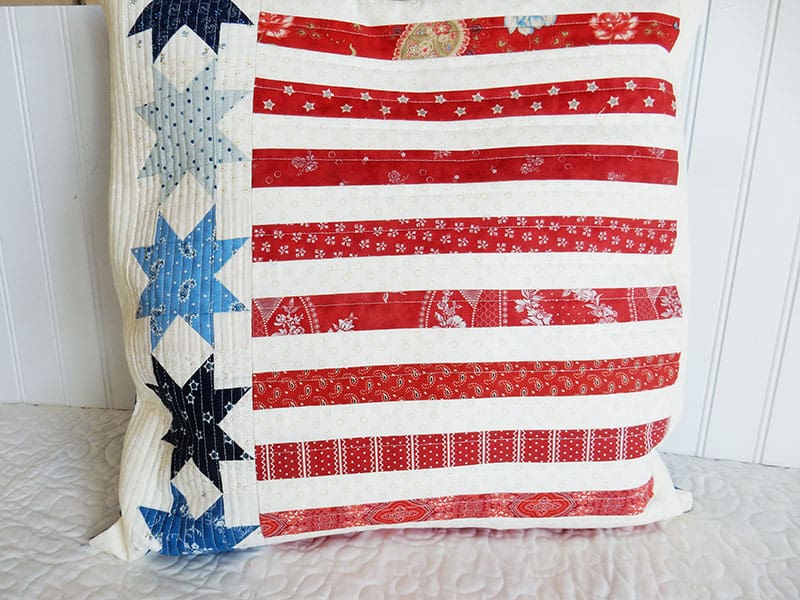 Stars and Stripes Pillow
On Saturday I finished up my Stars and Stripes pillow. Well, kind of (I need to pick up a pillow form for this one). I wanted to photograph it though, so I stuffed it temporarily with some batting. So glad I finally got this finished! (You can find the instructions for this fun project here).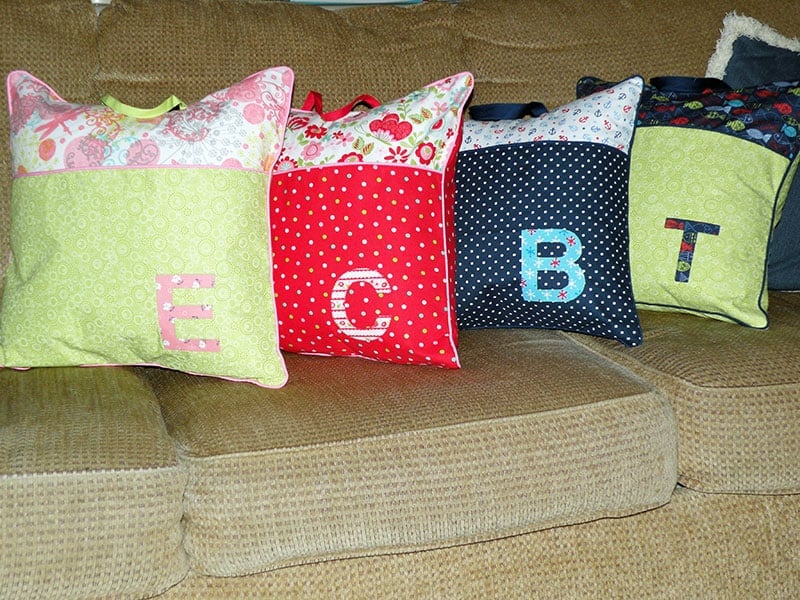 Reading Pillows
Janice made these adorable reading pillows from this tutorial by my friend Melissa of Polka Dot Chair. She is gifting them to nieces and nephews who have birthdays this summer. And she is also going to include an Amazon gift card with each one so they can pick out some fun books! I love this idea!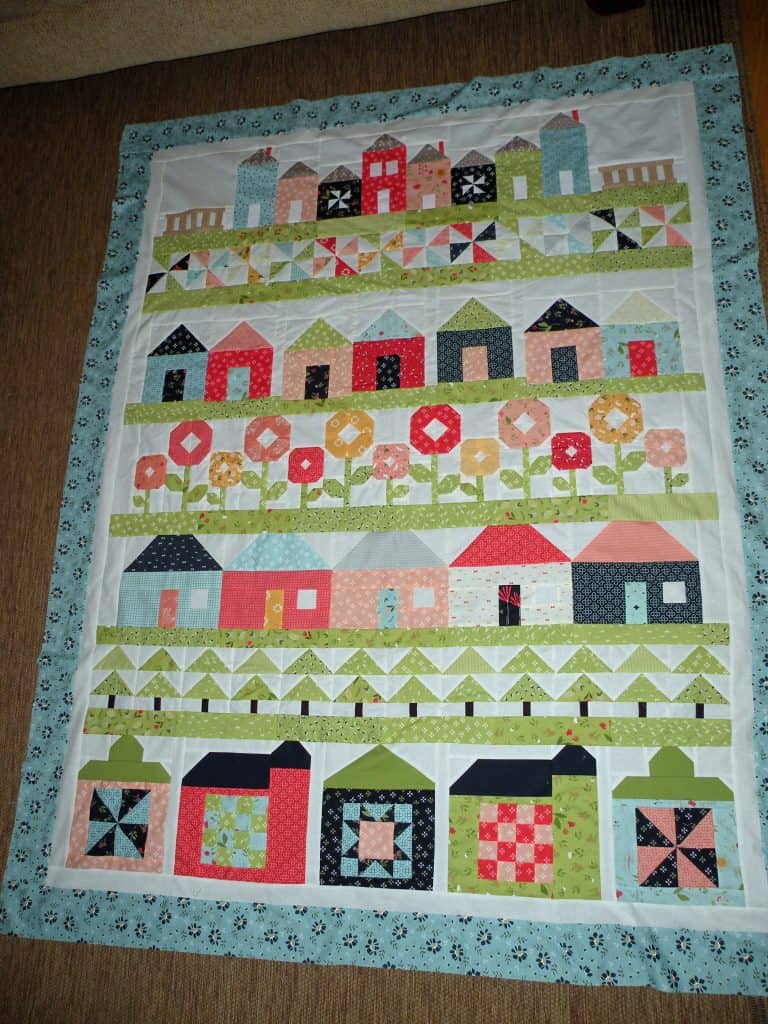 Extra…a Row Quilt
I also had to share this fun photo Janice sent along. She used a variety of Sherri & Chelsi fabrics to make this darling Row by Row quilt! I just love it so much! You can find the patterns for the fun rows she used in the Martingale All in a Row Quilt Pattern book and in the Martingale All in a Row Again Quilt Pattern book.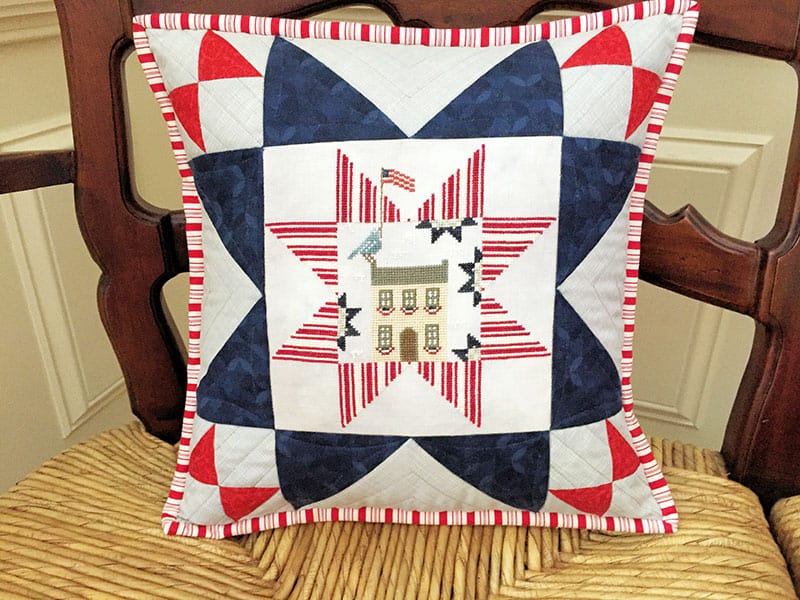 A Fun Pillow
Brenda of the Quilting Nook was also thinking about pillows this month! She centered this delightful cross-stitch in the star block from my On a Whim quilt (pattern in Sunday Best Quilts) and is going to give this to her husband for his birthday later this month! Love it!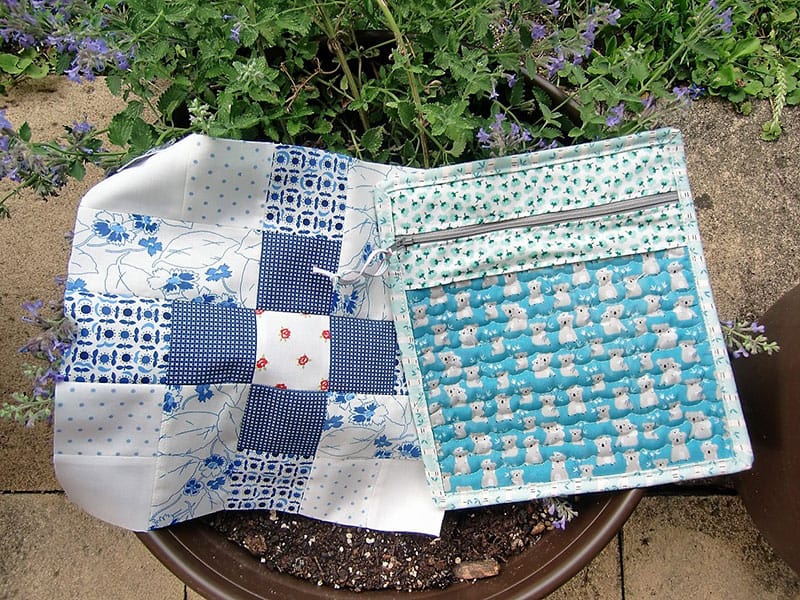 A Zipper Pouch
Hildy made the beautiful vinyl zipper pouch on the right for a gift for her brother this month! I love making these bags for myself and for gifts. You can find details on my favorite pattern for them here (click on the link in this post for the Project Bags pattern to see the pattern…and watch the video to see my other favorite bag patterns).
Be sure to visit Michele's post today for more gift ideas projects!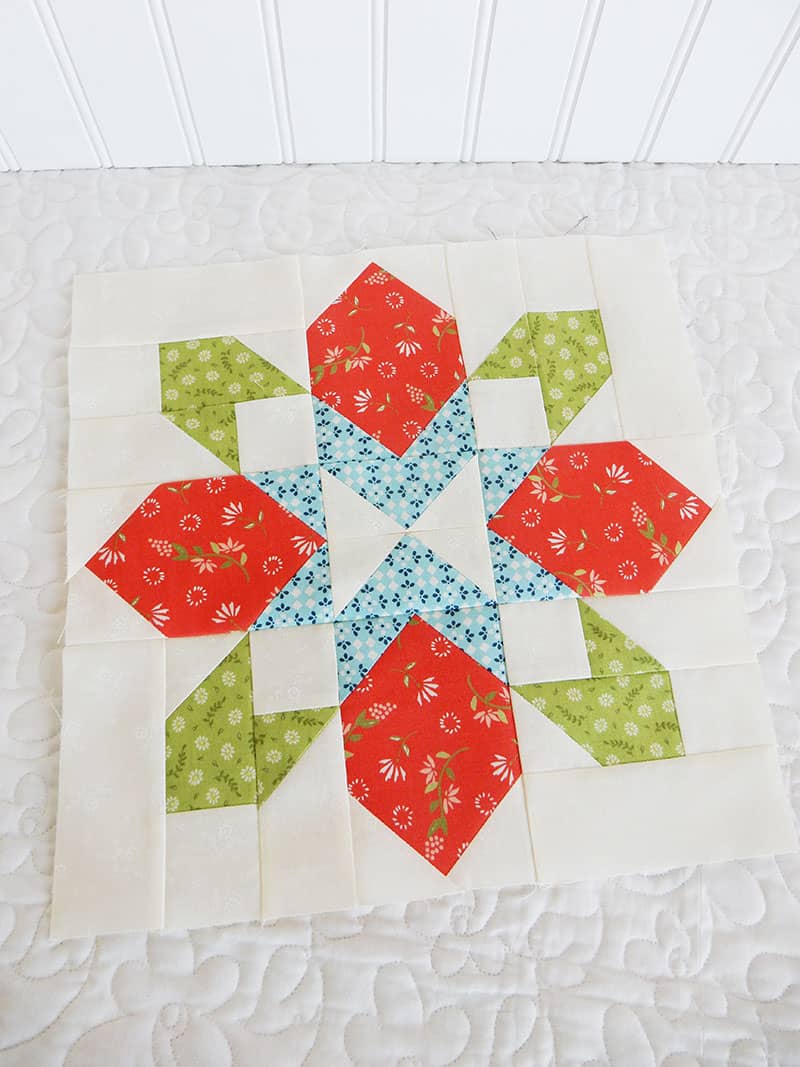 And the Next Minis & More Theme…
This month we will be sewing Christmas in July projects! I'm going to have some fun posts to share with you later this month for project ideas. But for now here are a couple of ideas: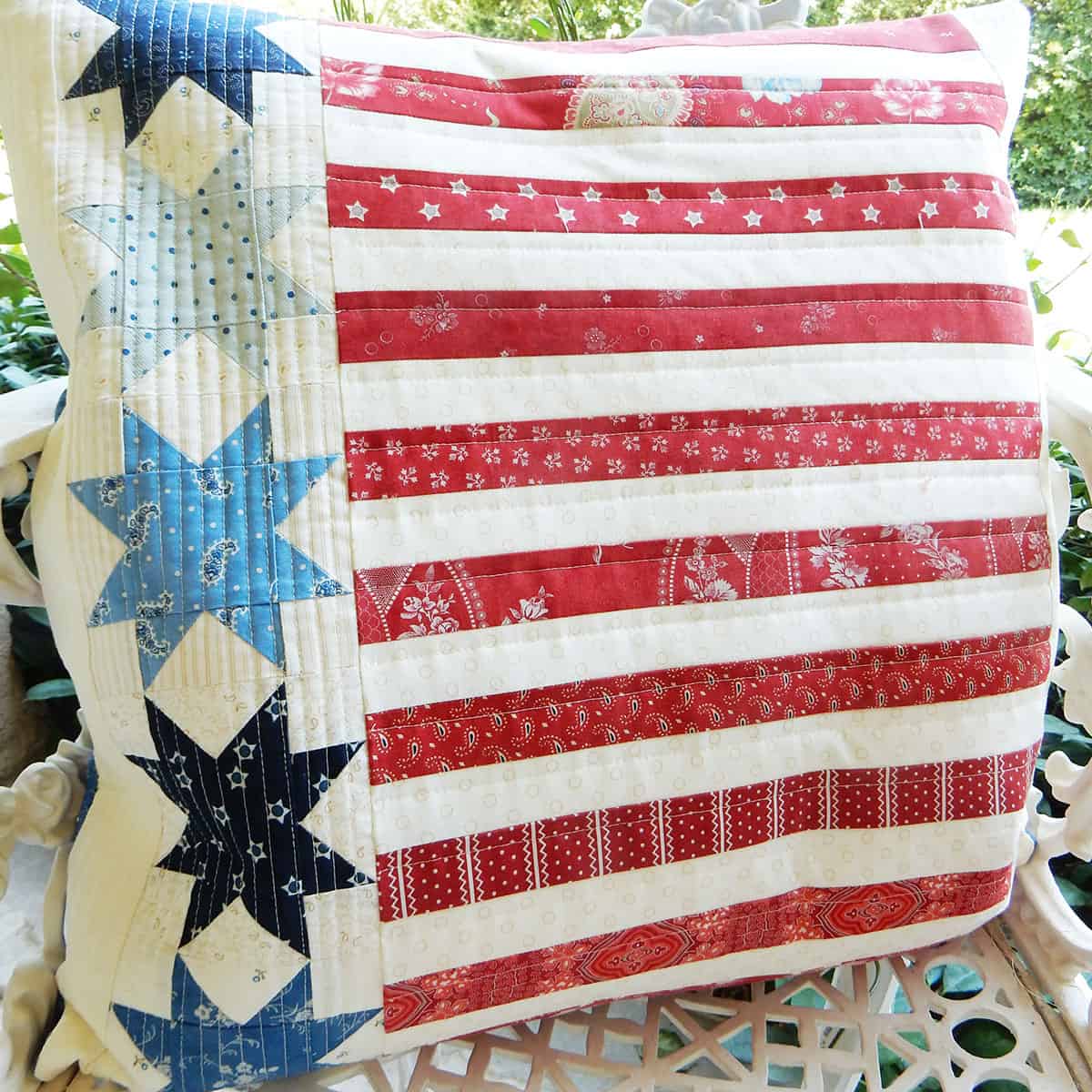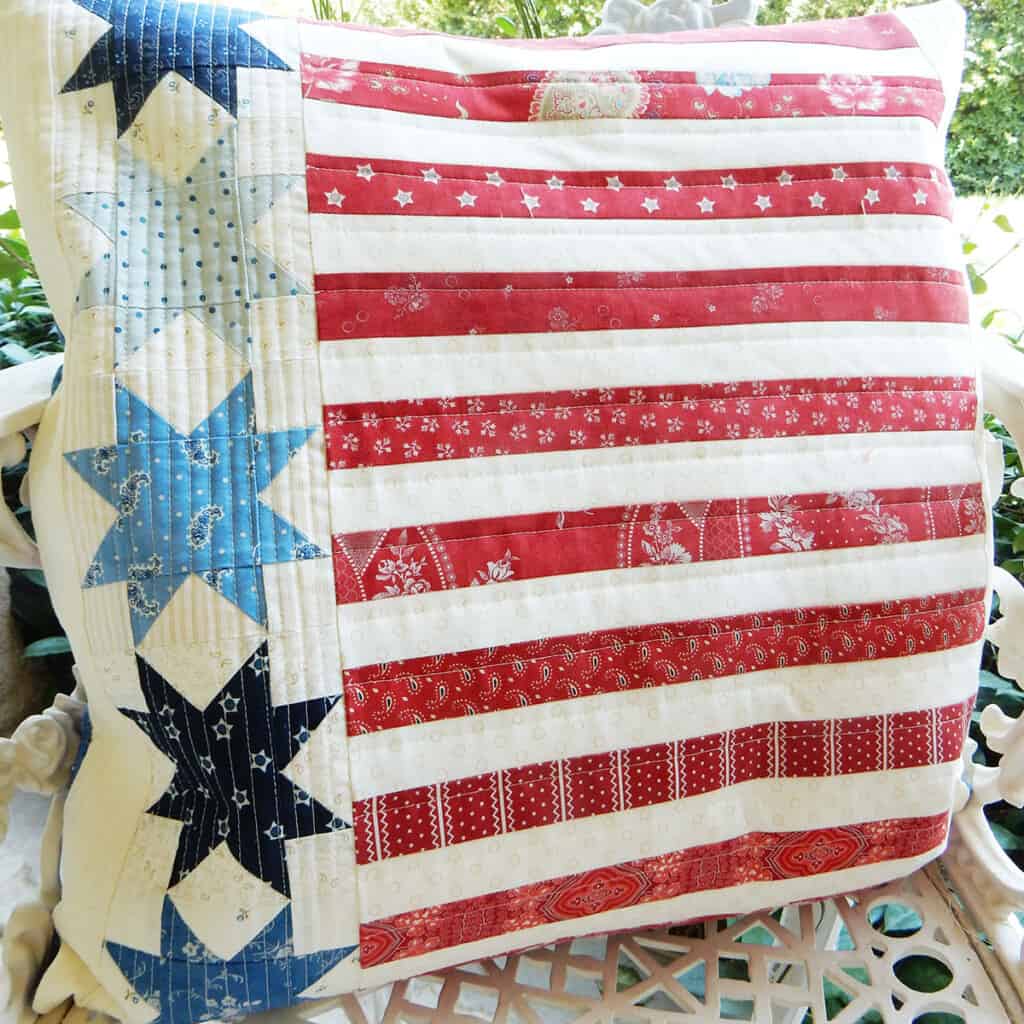 How to Participate
Hope you'll join in with us for next month's parade! Simply send your project photo to either Michele or I by the 31st of July so you can be included in our posts. Michele and I are thinking of making Christmas cookies to celebrate. Perhaps we'll both share a recipe for the parade as well!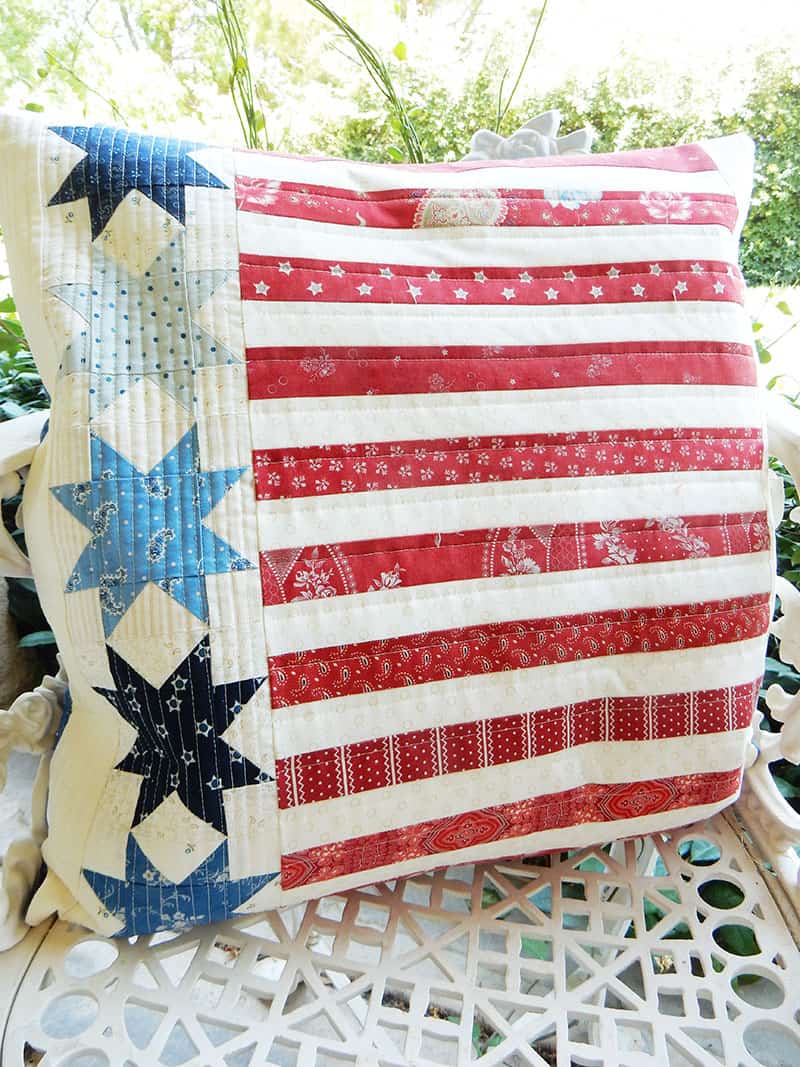 I hope you enjoyed this month's Minis & More | Gift ideas parade. Happy quilting, and thanks so much for stopping by!