Hello and happy Tuesday! If you're new here and are visiting for the Mini Quilt Christmas Quilt Along, welcome to my blog! My name is Sherri, and I've been blogging here at A Quilting Life for eleven years as of yesterday! I love quilting and fabric and sharing about it with the wonderful online community of quilters. You can find out a little bit more about me and my patterns and fabrics here.
Today is the first day of the Fat Quarter Shop Merry Mini Quilt Christmas Quilt Along. And I'm excited to bring you the very first block in this fun project! Also, be sure to read through to the end of the post for a giveaway!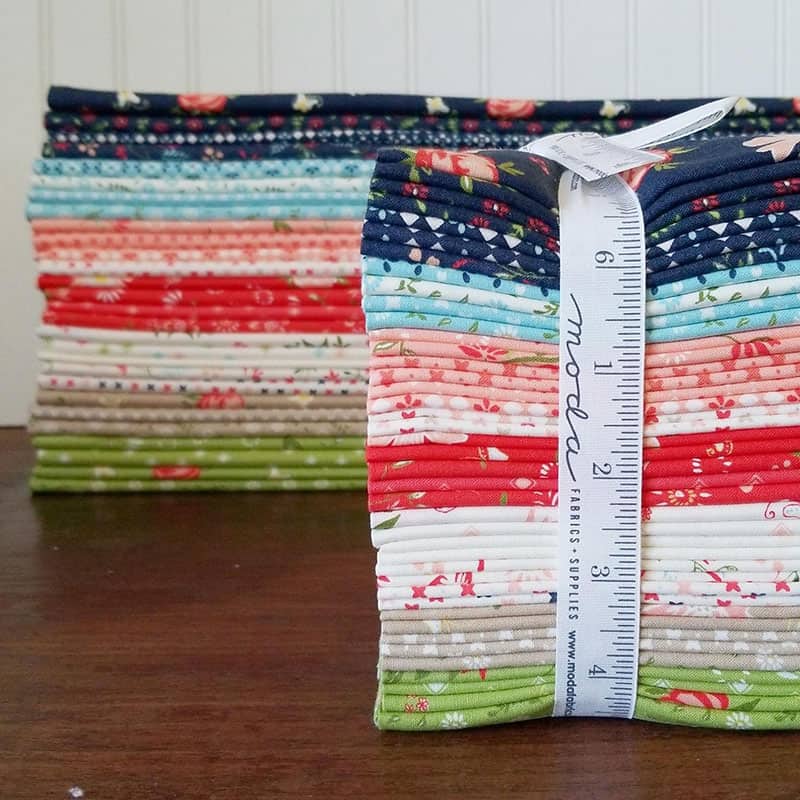 I decided to use our Harper's Garden fabric for my quilt since it had all of the colors in the Fat Quarter Shop mini quilt! It's been so much fun to decide on fabrics for each block (I've already cut out all of my blocks).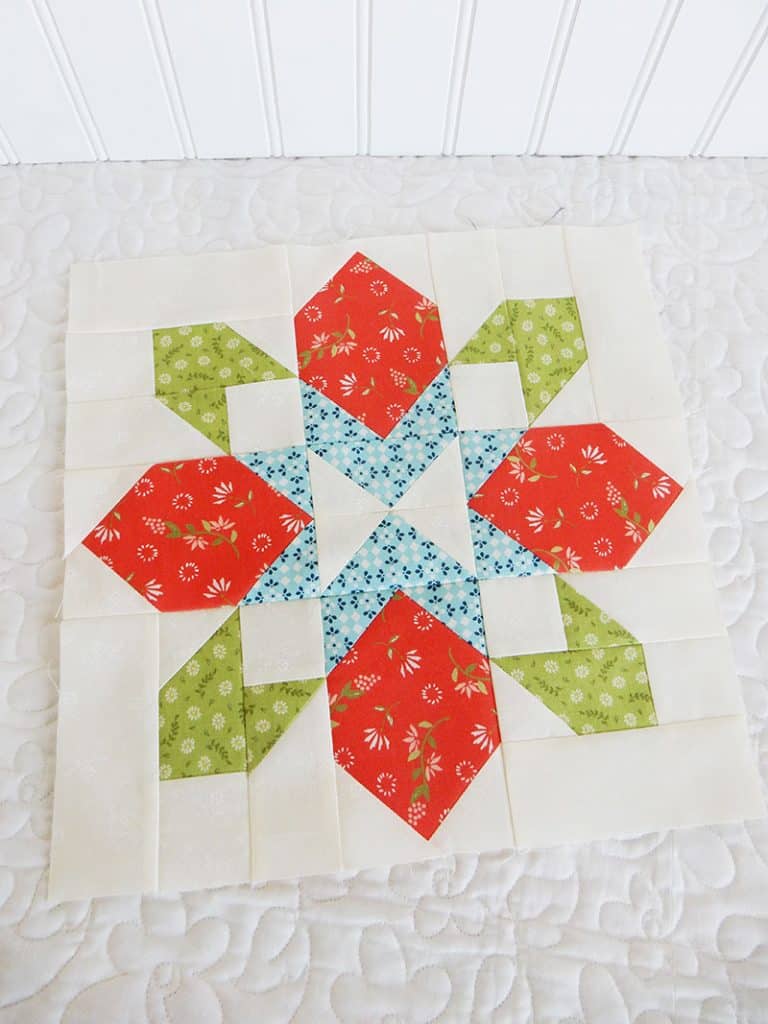 Block One: The Poinsettia Block
This week's block is the poinsettia block. I really loved making this one! And, I did use a couple of tools to help make my block construction easier: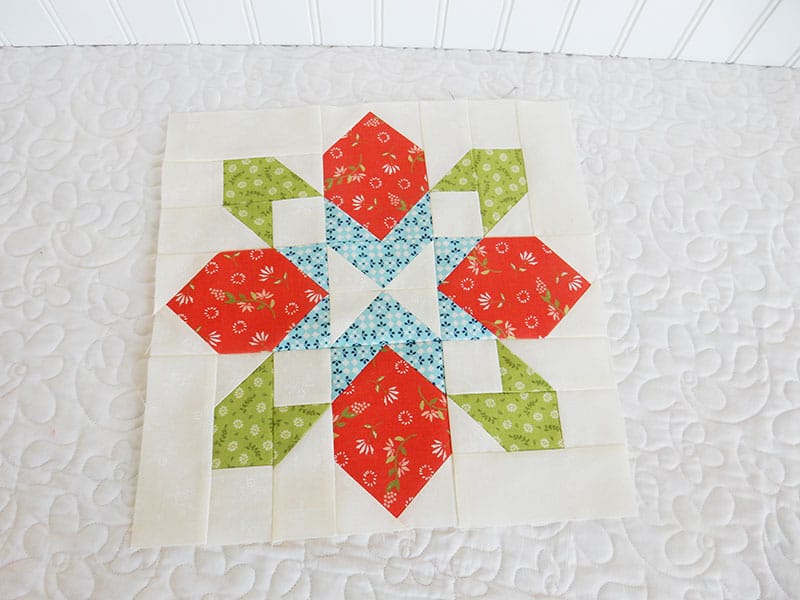 And a Video Tutorial…
Fat Quarter Shop has also prepared a YouTube video tutorial for this week's block. You can watch it here.
Merry Mini Quilt Along Details…
First, if you need the fabric requirements, go here. Then check back in next Tuesday for the second block for this mini quilt (it's a good one)! Chelsi Stratton will be sharing the block pattern next week. Below I've listed the rest of the schedule:
If you're quilting along, be sure to tag @fatquartershop in your posts and use the hashtags #merryminiquilt, #merryminimysteryquilt, #christmasinjuly, and #fqsquiltalong.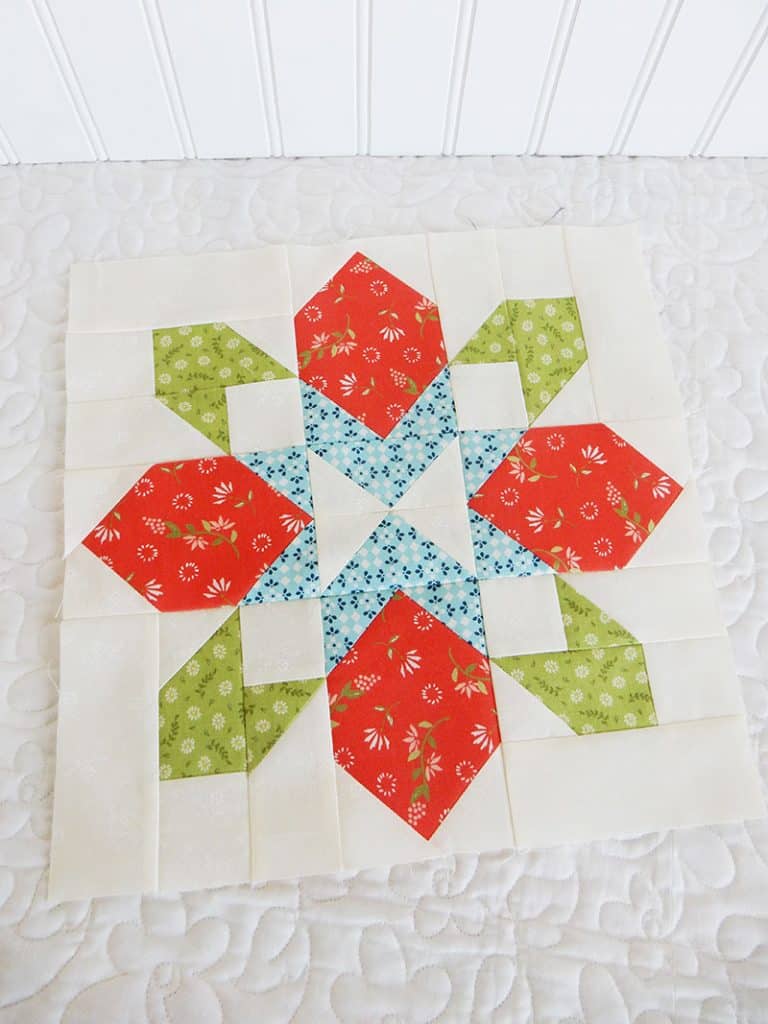 Giveaway…
Leave a comment on this post mentioning your favorite Christmas project or gift to work on throughout the year to be eligible to win a Layer Cake of your choice from Fat Quarter Shop. The giveaway is open internationally (Fat Quarter Shop will ship to the winner). Good luck everyone!

What kind of fabric will you be using for your mini Christmas quilt? Share in a comment below!
Happy quilting, and thanks so much for stopping by!