Hello friends! A few years ago, I shared this post with some Flower Quilt Block Favorites. I've updated the post today to include more projects and inspiration along with a lot of new designs and hope you'll find ideas for something you might want to make.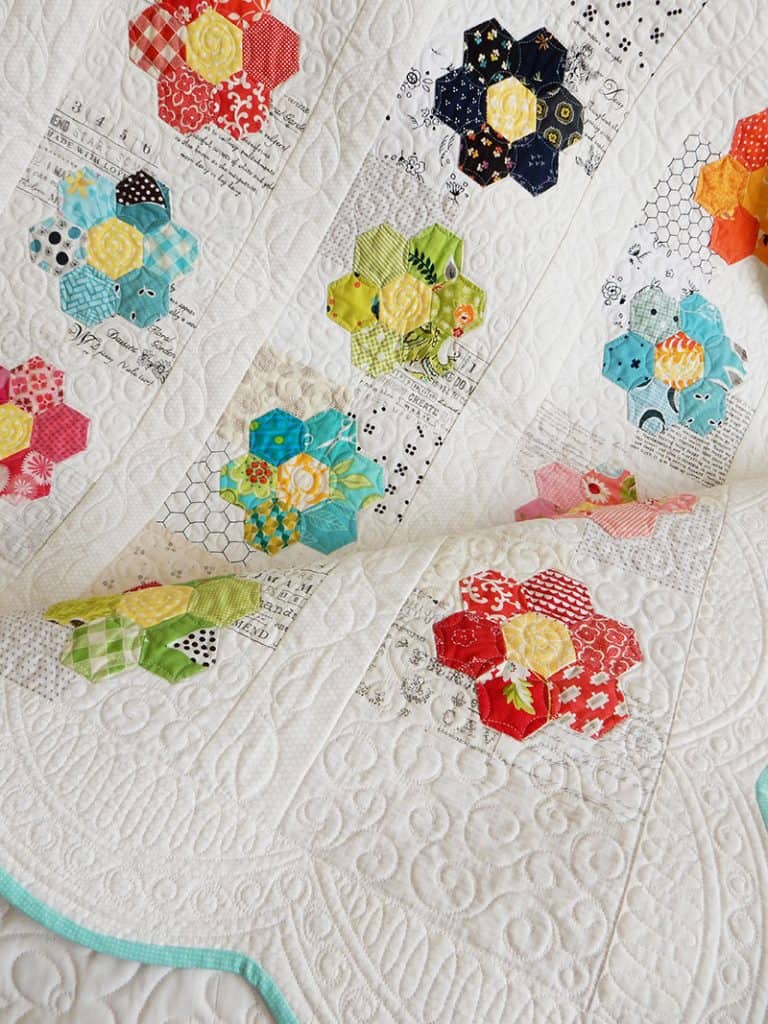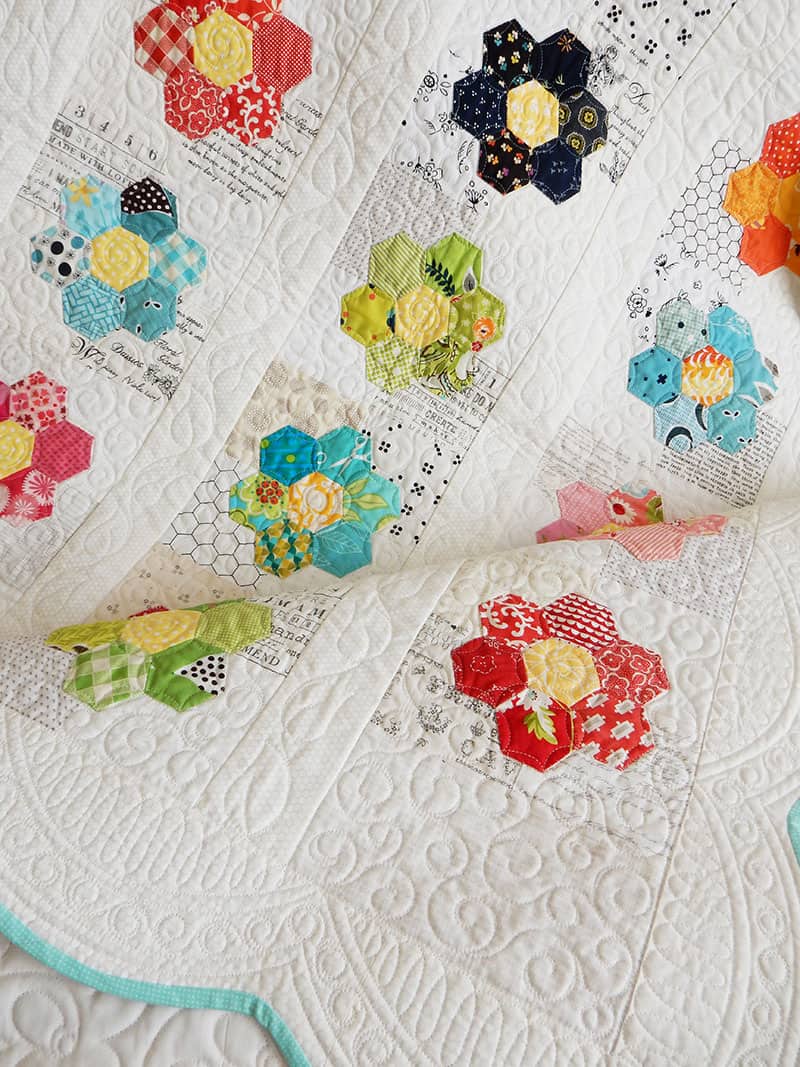 Today's round-up also has some really fun projects sent in by readers of my blog from a couple of years ago that are fun and inspiring!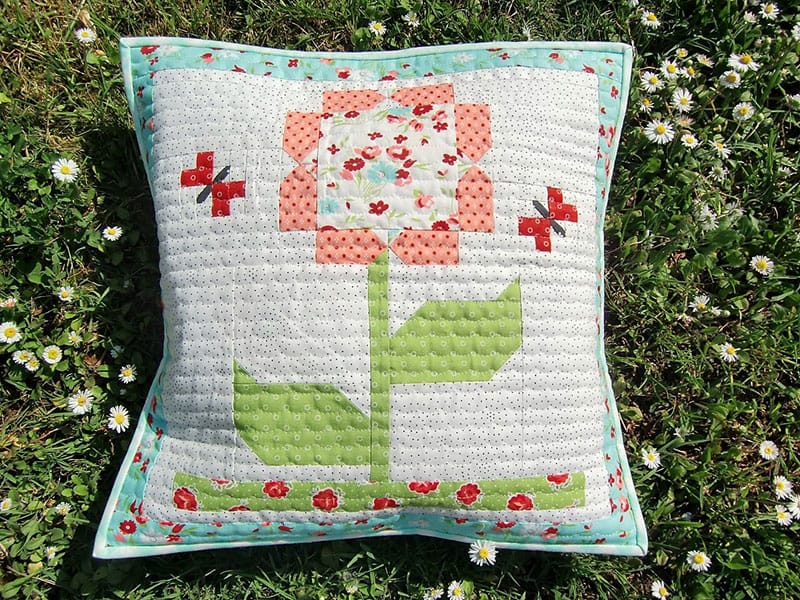 Flower Quilt Block Favorites
1. Cottage Blossoms Mini
Hildy made this darling version of the Cottage Blossoms Mini quilt by Vanessa Goertzen of Lella Boutique. And she added in some cute butterflies she sized down from Chelsi Stratton's Monarch pattern. I love Hildy's pillow! You can find the Cottage Blossoms Mini pattern here.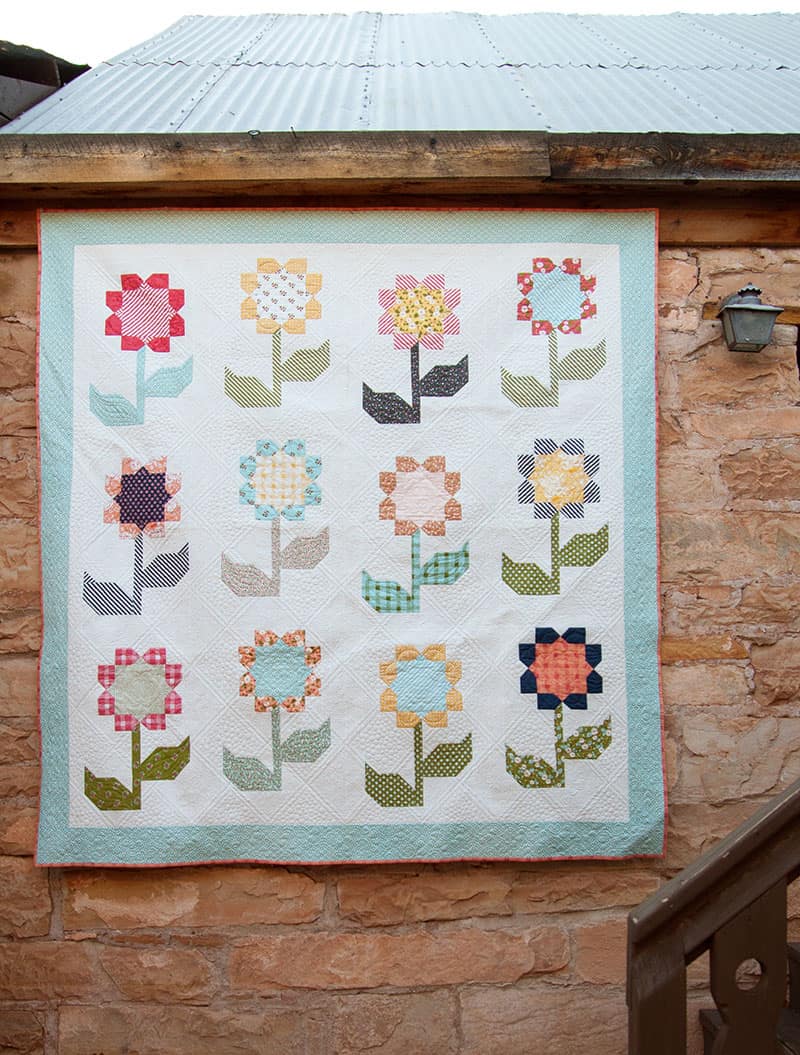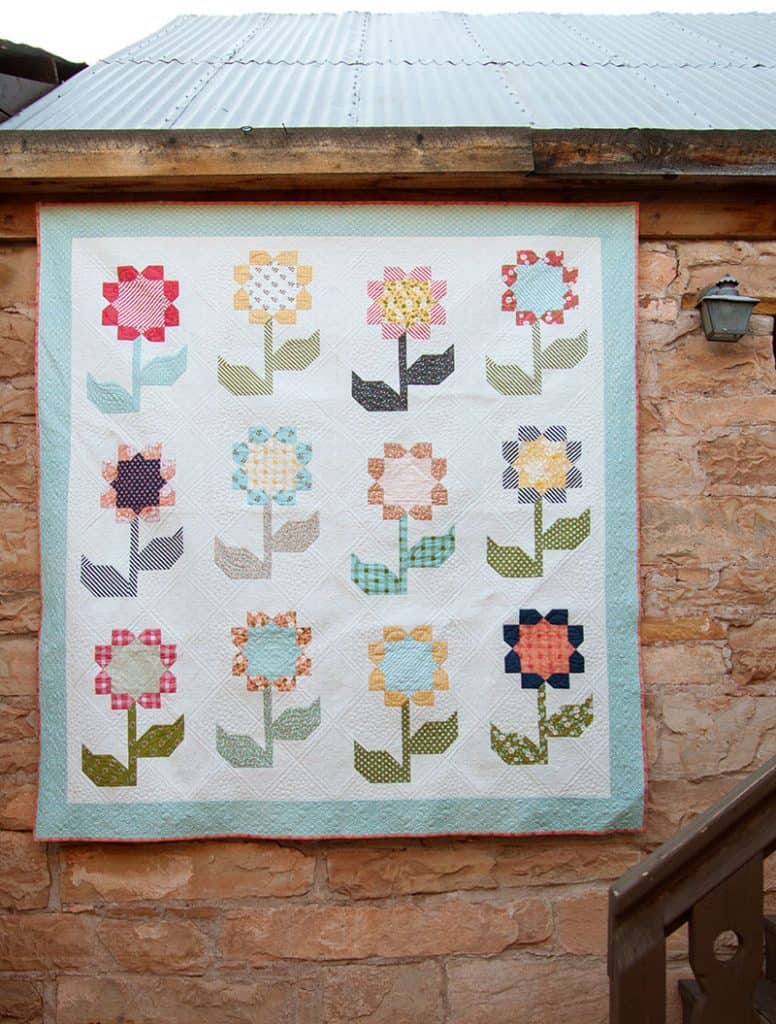 2. Cottage Blossoms Full Size Quilt
Along with the adorable Cottage Blossoms Mini quilt pattern…there is, of course, a beautiful full-size version of the pattern by Vanessa Goertzen of Lella Boutique. Find the pattern for the full-size version here.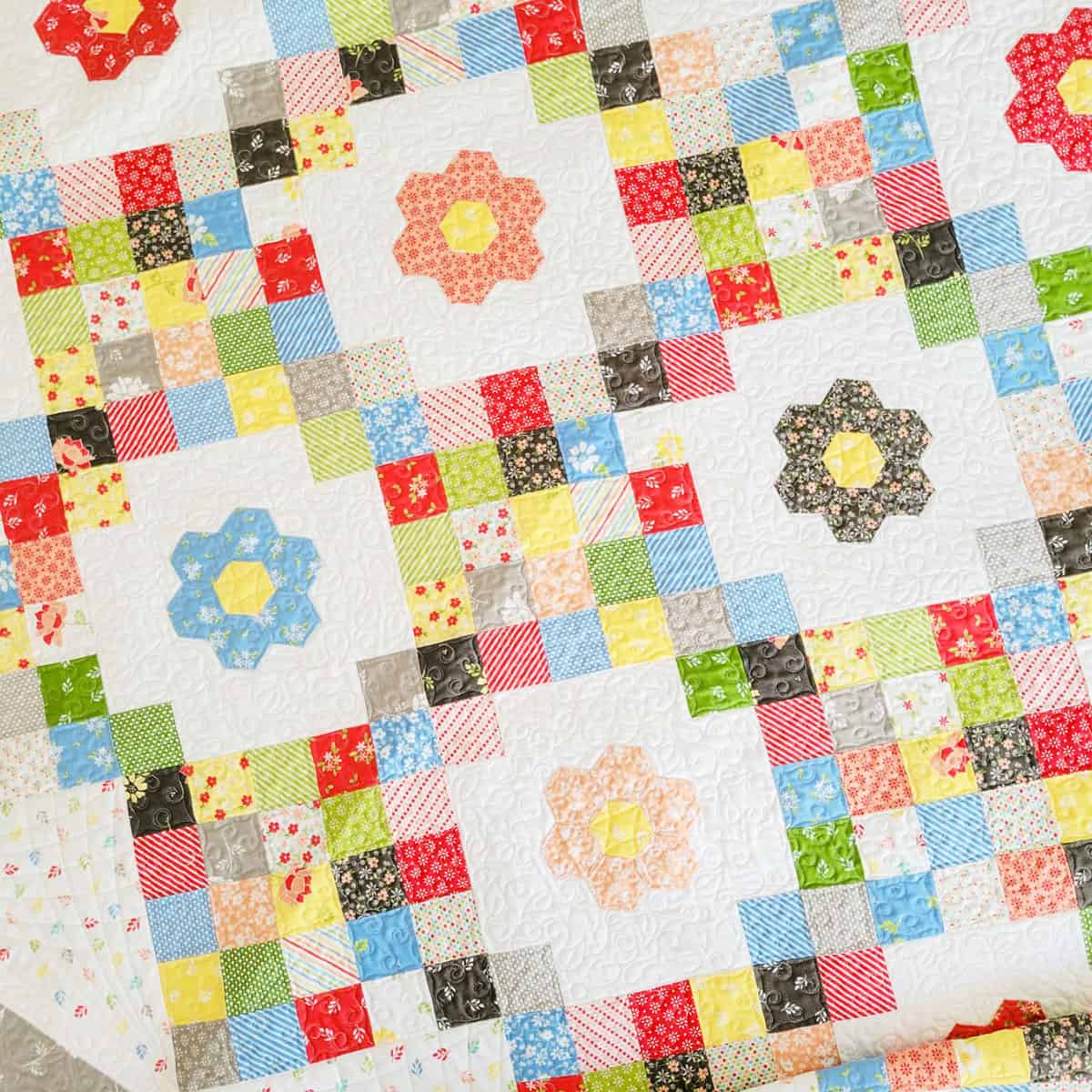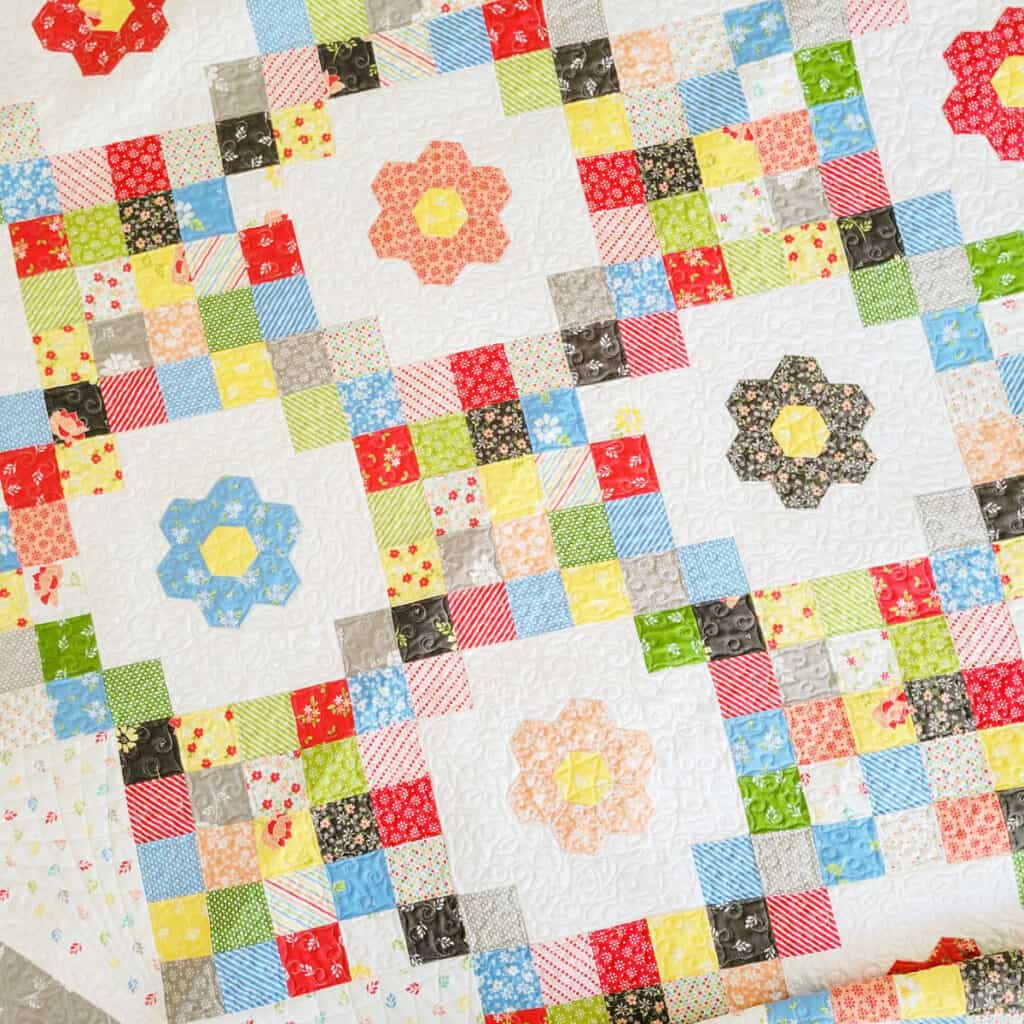 3. Grandmother's Flower Garden Blocks
One of my most recent Grandmother's Flower Garden quilt patterns is my Emma's Garden quilt pictured above. You can read my post on this technique with a video tutorial here. And you can find the Emma's Garden quilt pattern here. Find two other of my recent Grandmother's Garden quilt patterns below: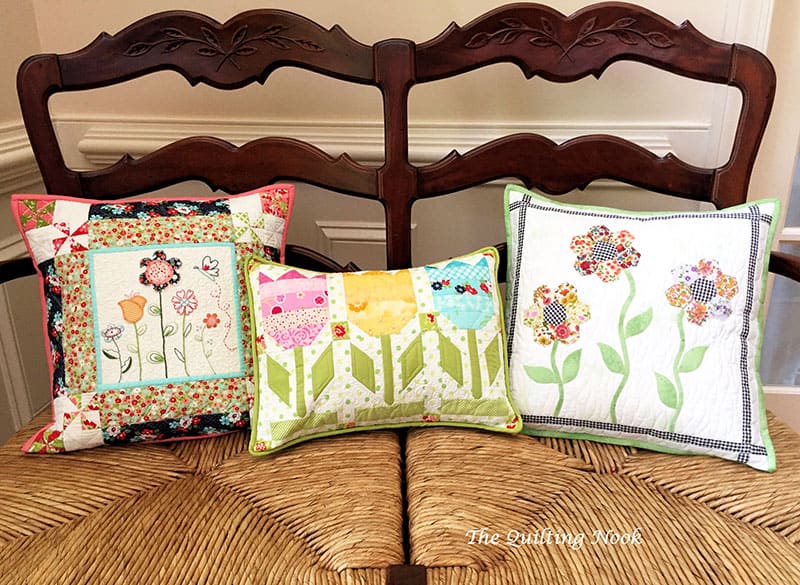 4. Vintage Tulips Mini
Brenda of The Quilting Nook the above three different flower block themed pillows. I love her mixed technique embroidered flowers, her hexagon flowers, and her Vintage Tulips Mini quilt. You can find the Vintage Tulips Mini Quilt pattern here (and the larger version of this quilt pattern here).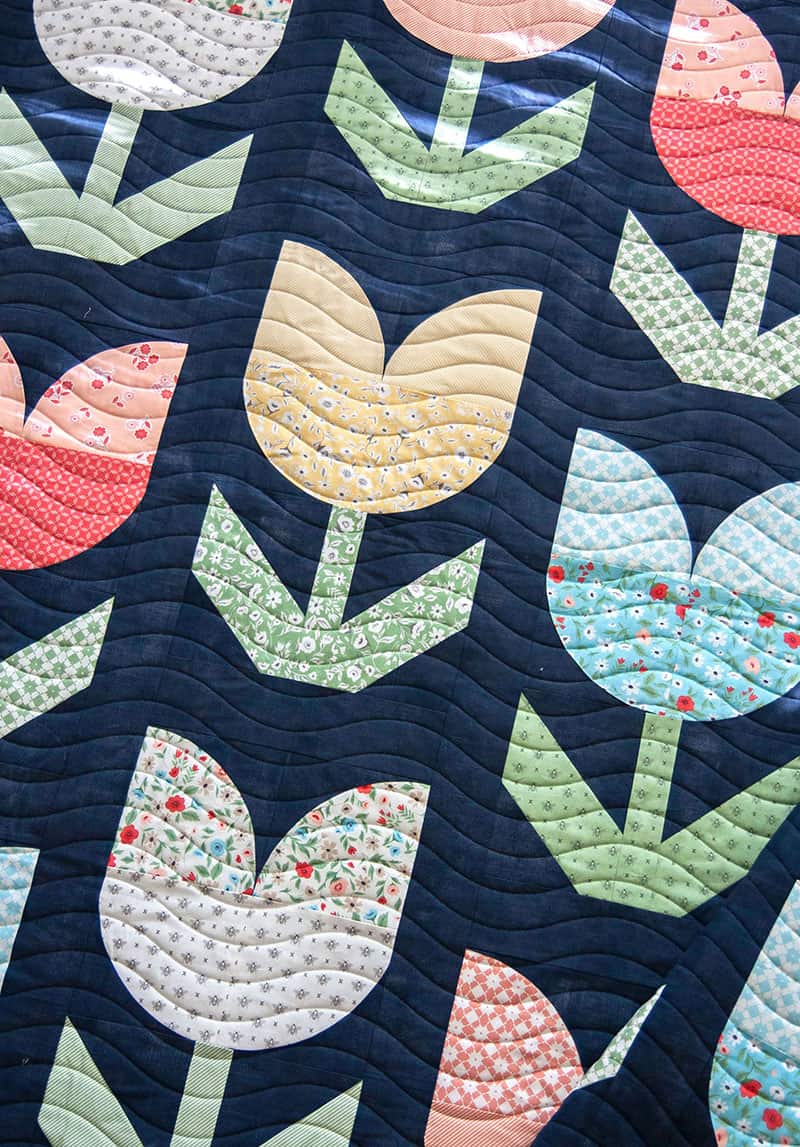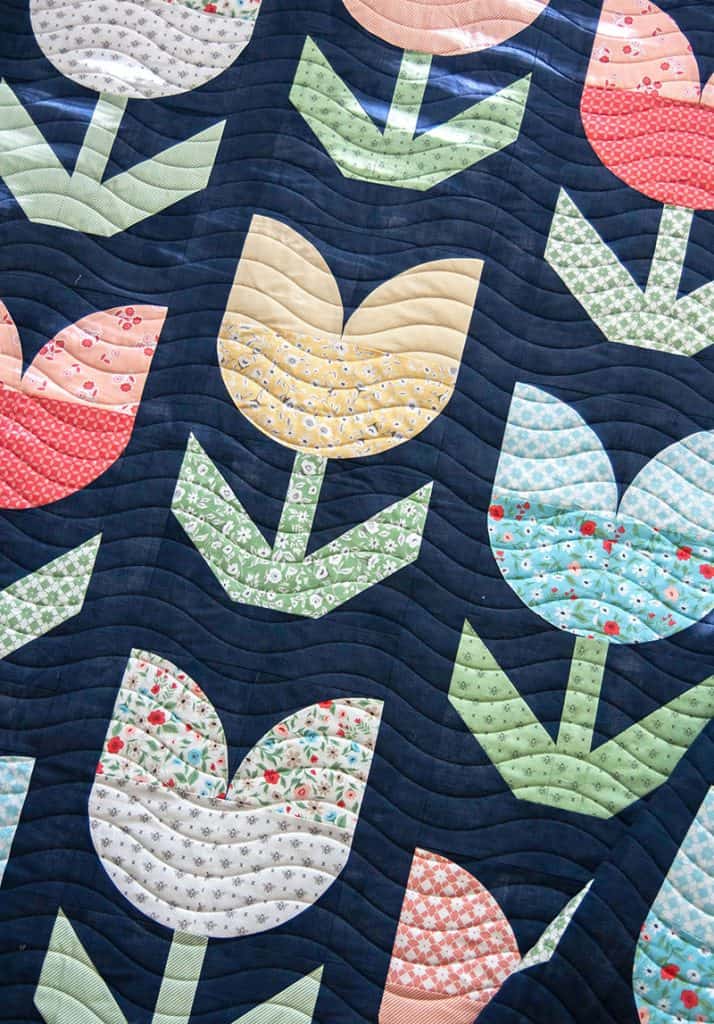 5. Holland–A Scrappy Tulip Quilt
Another fun idea for a flower quilt is this Holland Layer Cake quilt pattern with simple curved piecing! I love this one! Find the pattern here.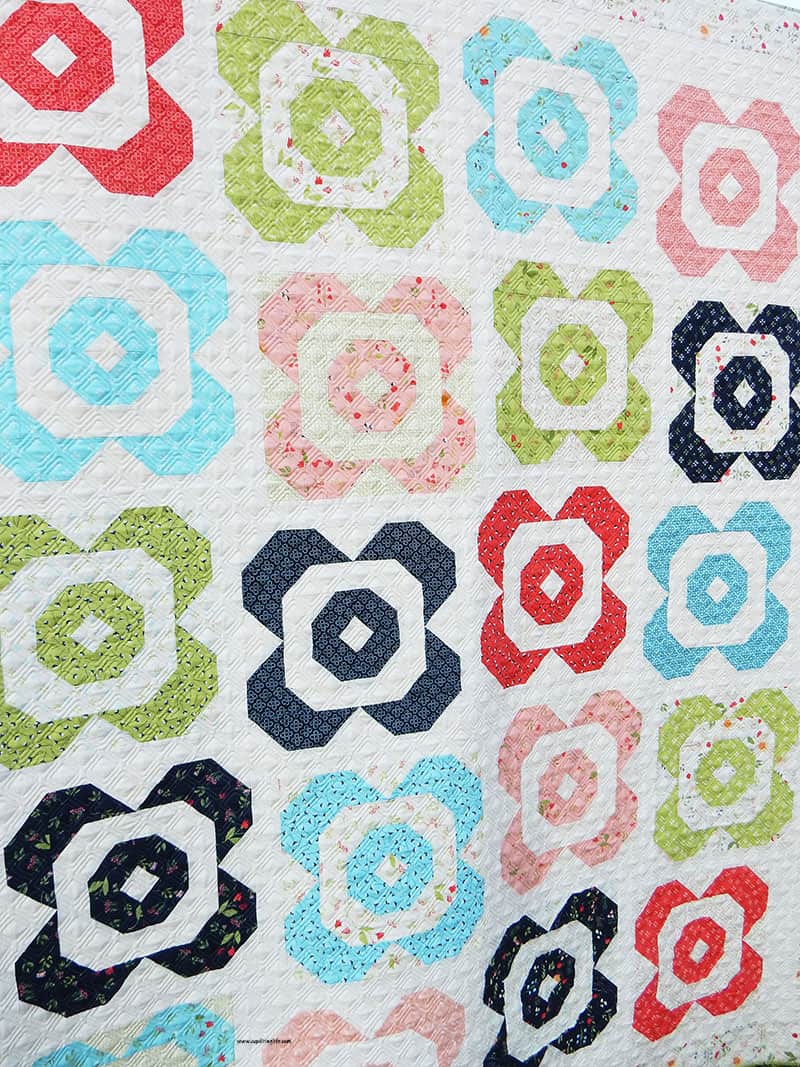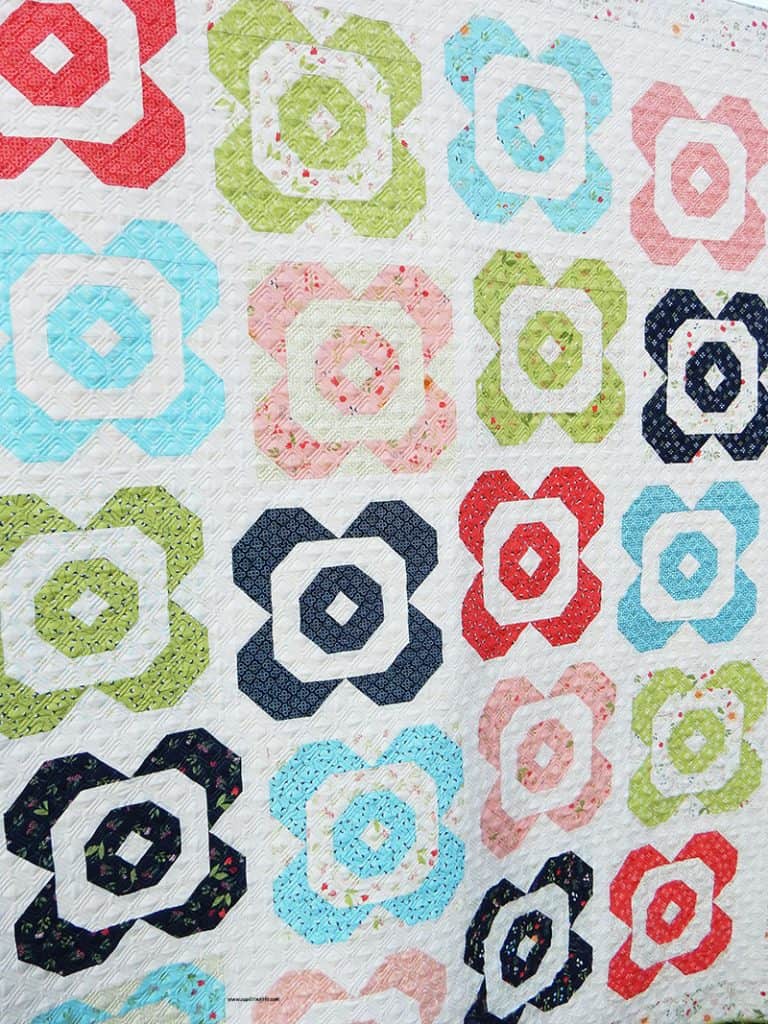 6. Flower Garden Quilt Pattern
When we released The Front Porch fabric collection, I immediately designed this Flower Garden pattern to go along with the theme of the fabrics. You can find this pattern here.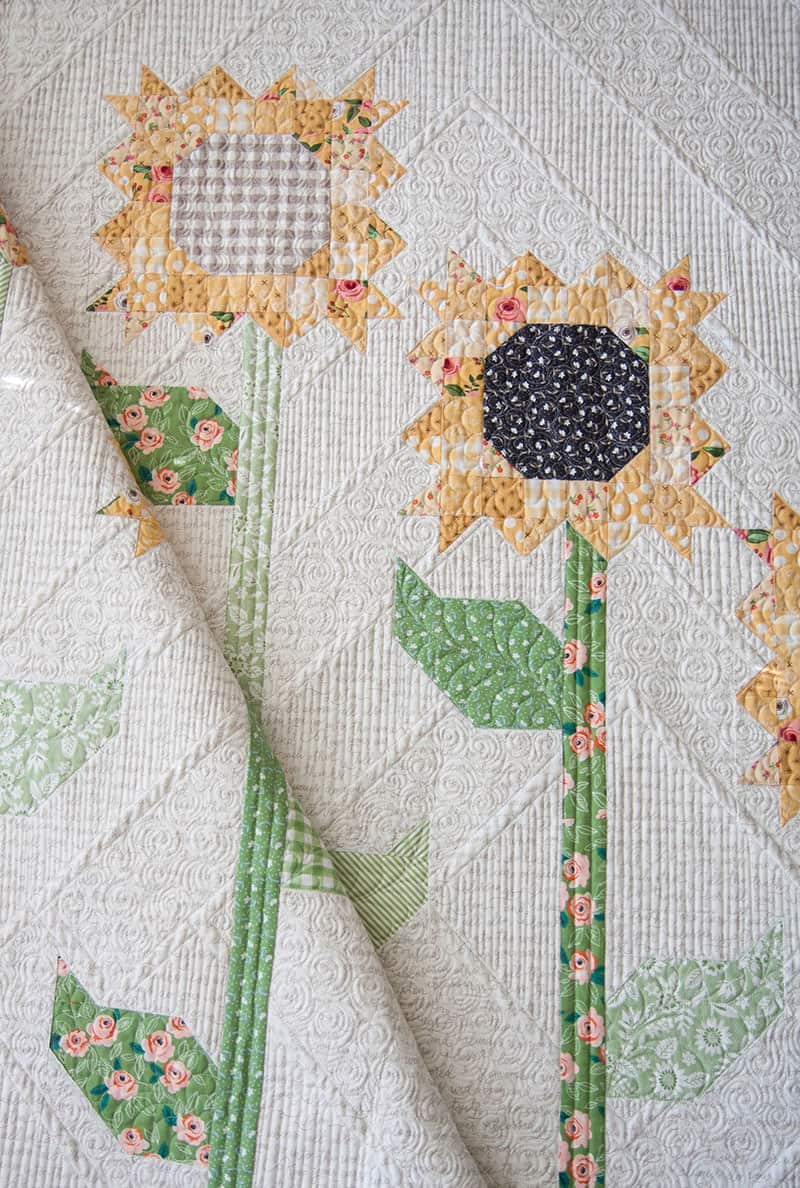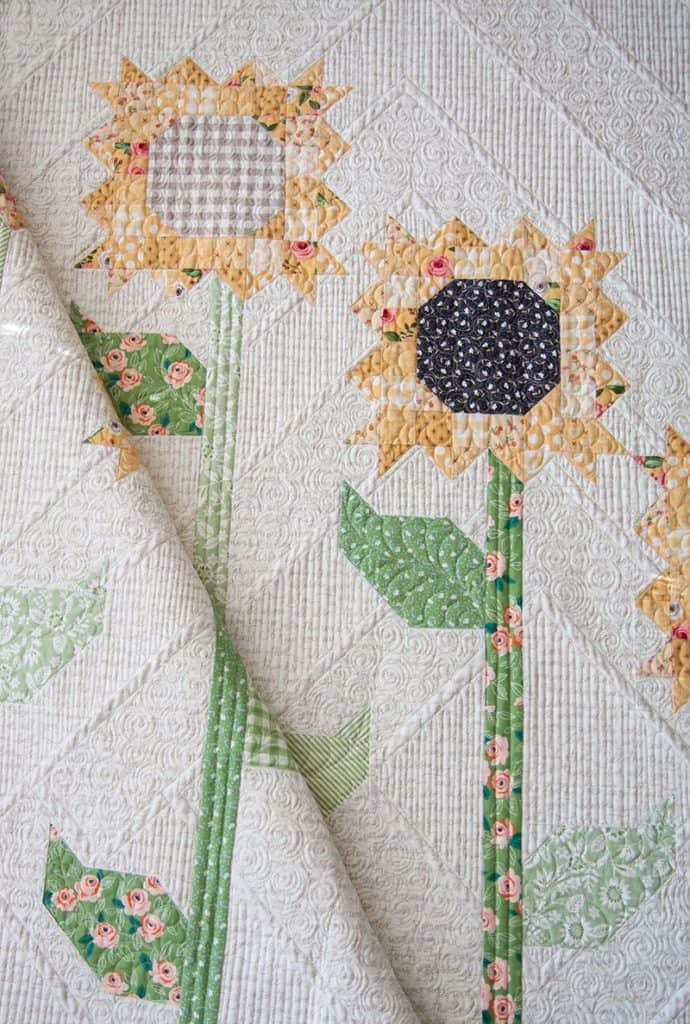 7. Scrappy Sunflowers Quilt Pattern
The scrappy quilt above is a delightful sunflower design by my friend Vanessa. You can find it here.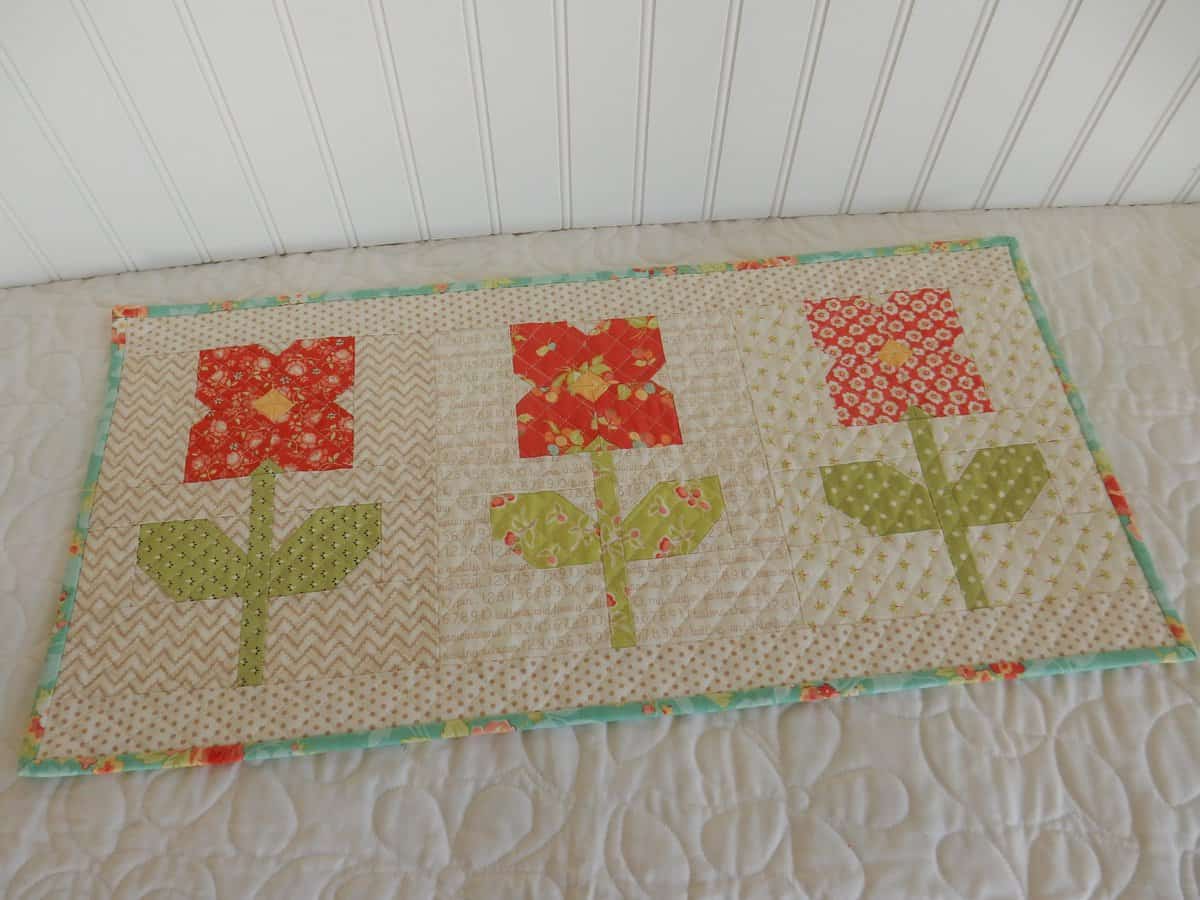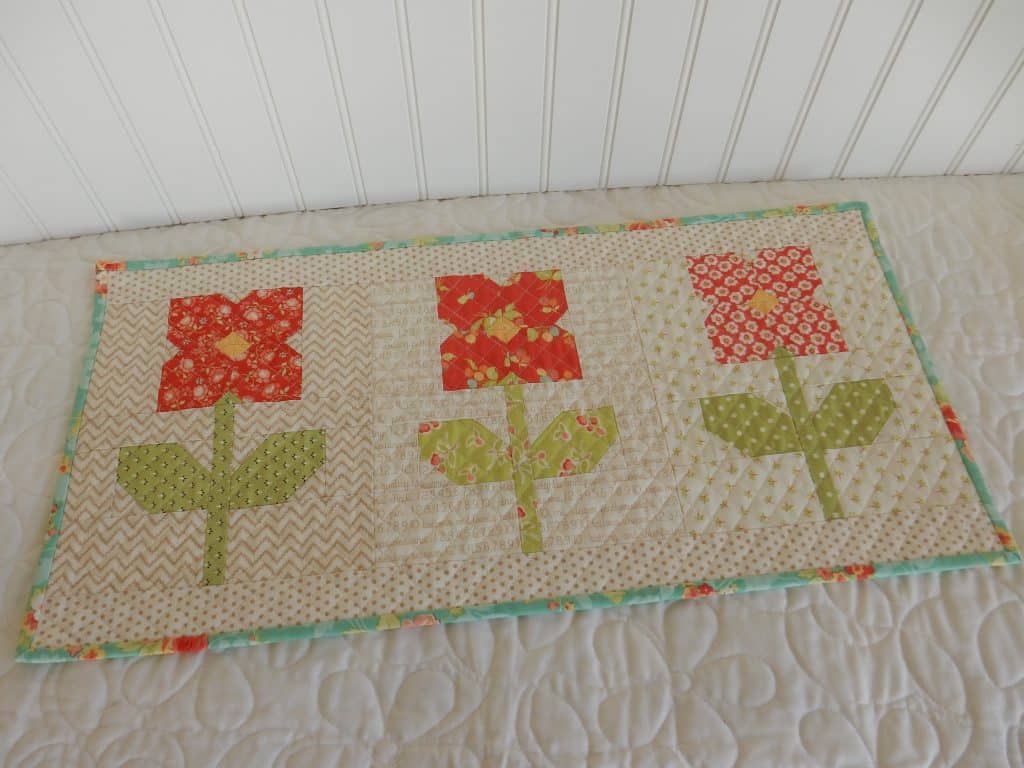 8. Flowers in a Row Mini
This is my Flowers in a Row mini quilt pieced in some scrappy Fig Tree fabrics. I am getting ready to make a scrappy version of this quilt with a variety of our fabrics, and probably should put that on my list for sooner rather than later because it would be so cute in my sewing room! Find the pattern here.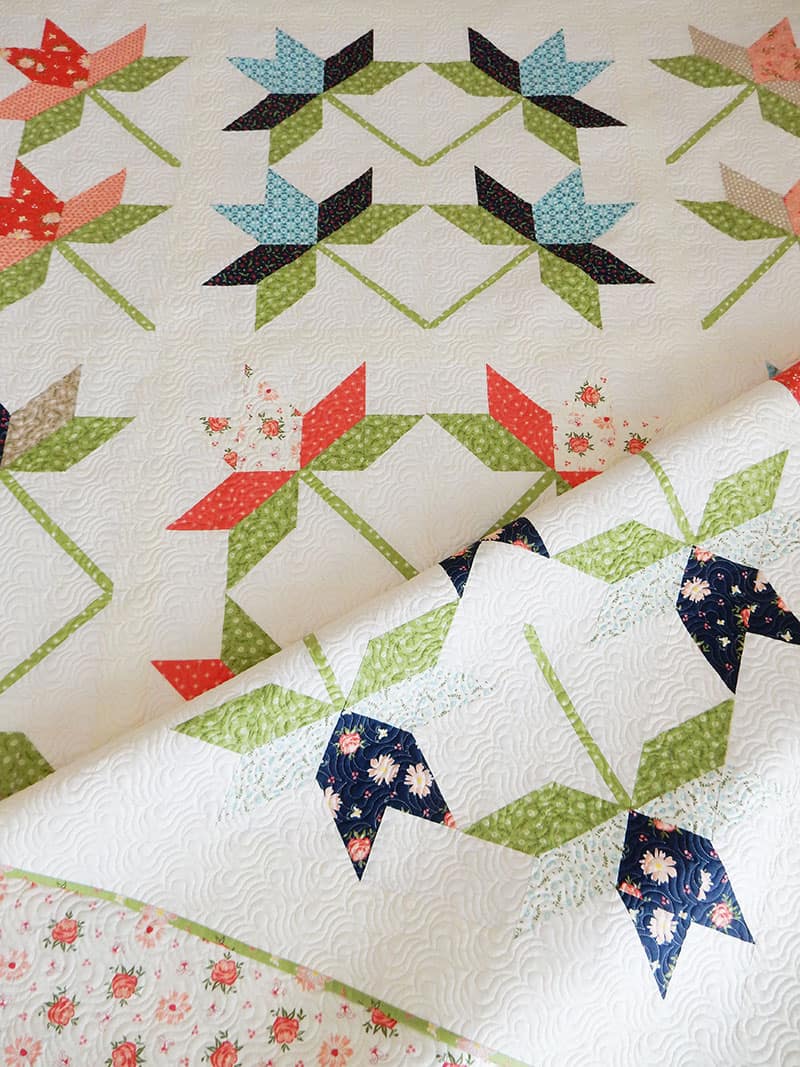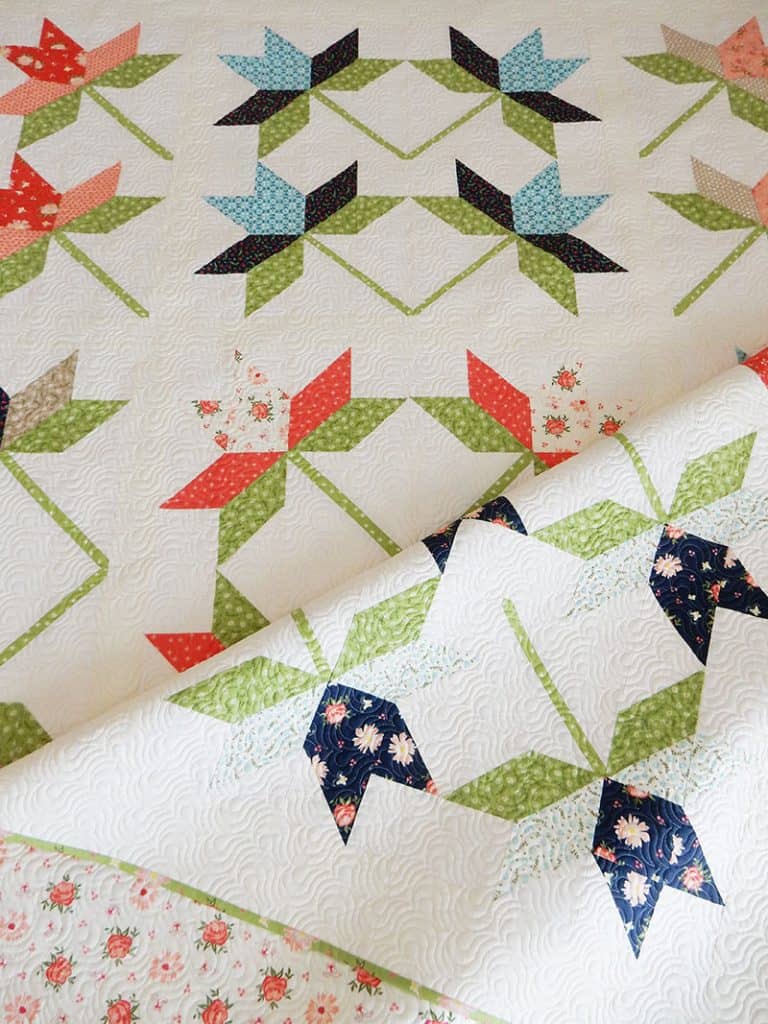 9. The Lily Quilt
My The Lily Quilt design is a memorial quilt for my Grandmother who loved lily quilts and had one her own grandmother made for her. This one is pieced with our Harper's Garden fabrics, and you can find out more about it here.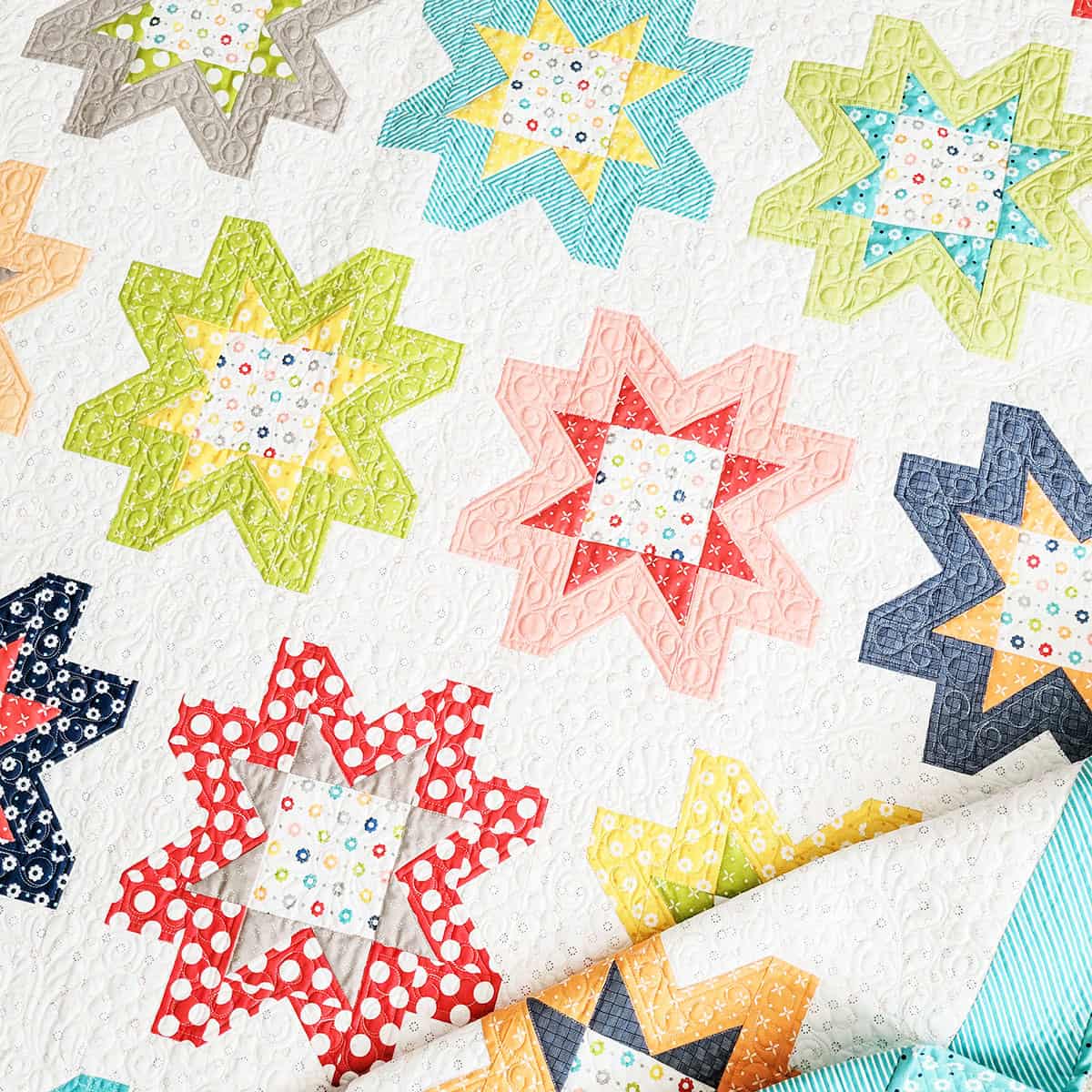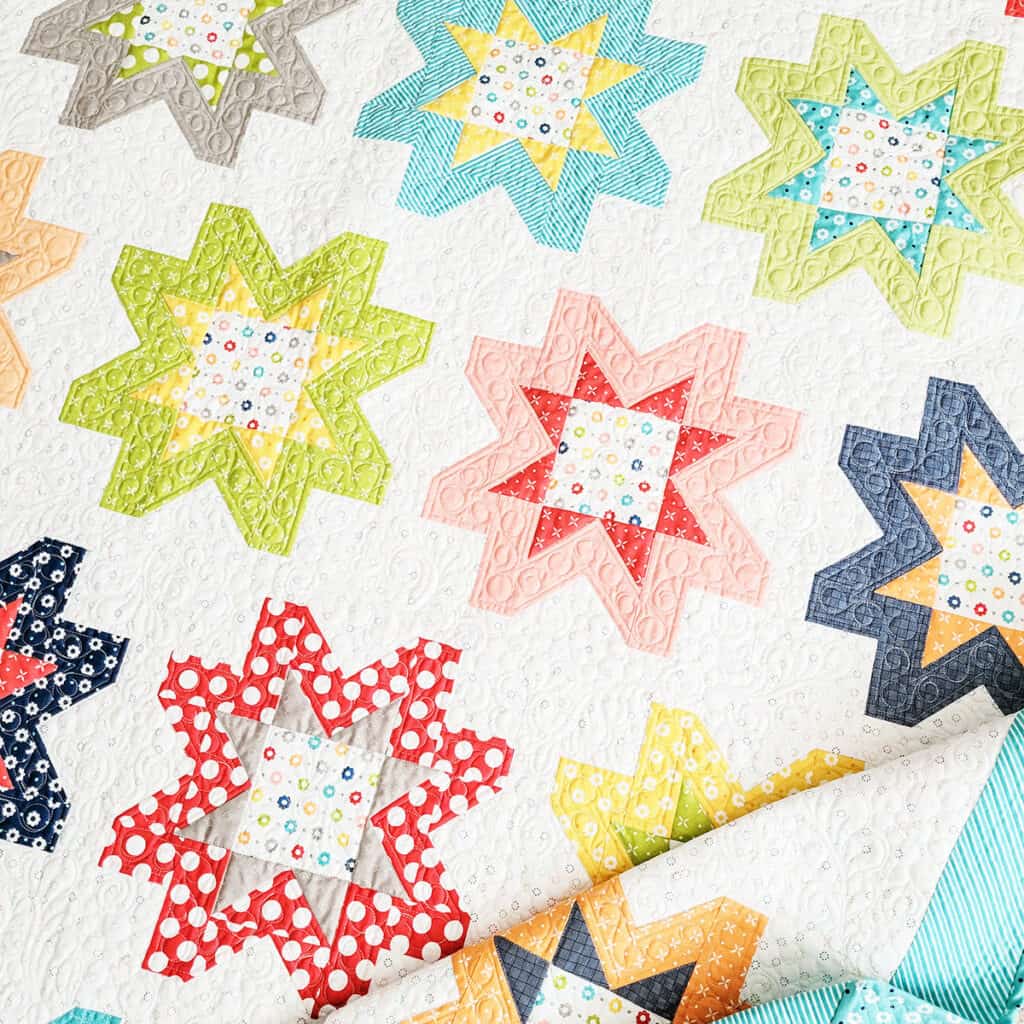 10. Fresh Flowers
Fresh Flowers is a recent star-flower quilt pieced with our Simply Delightful collection arriving in stores in early 2023. You can find the pattern in paper and PDF here.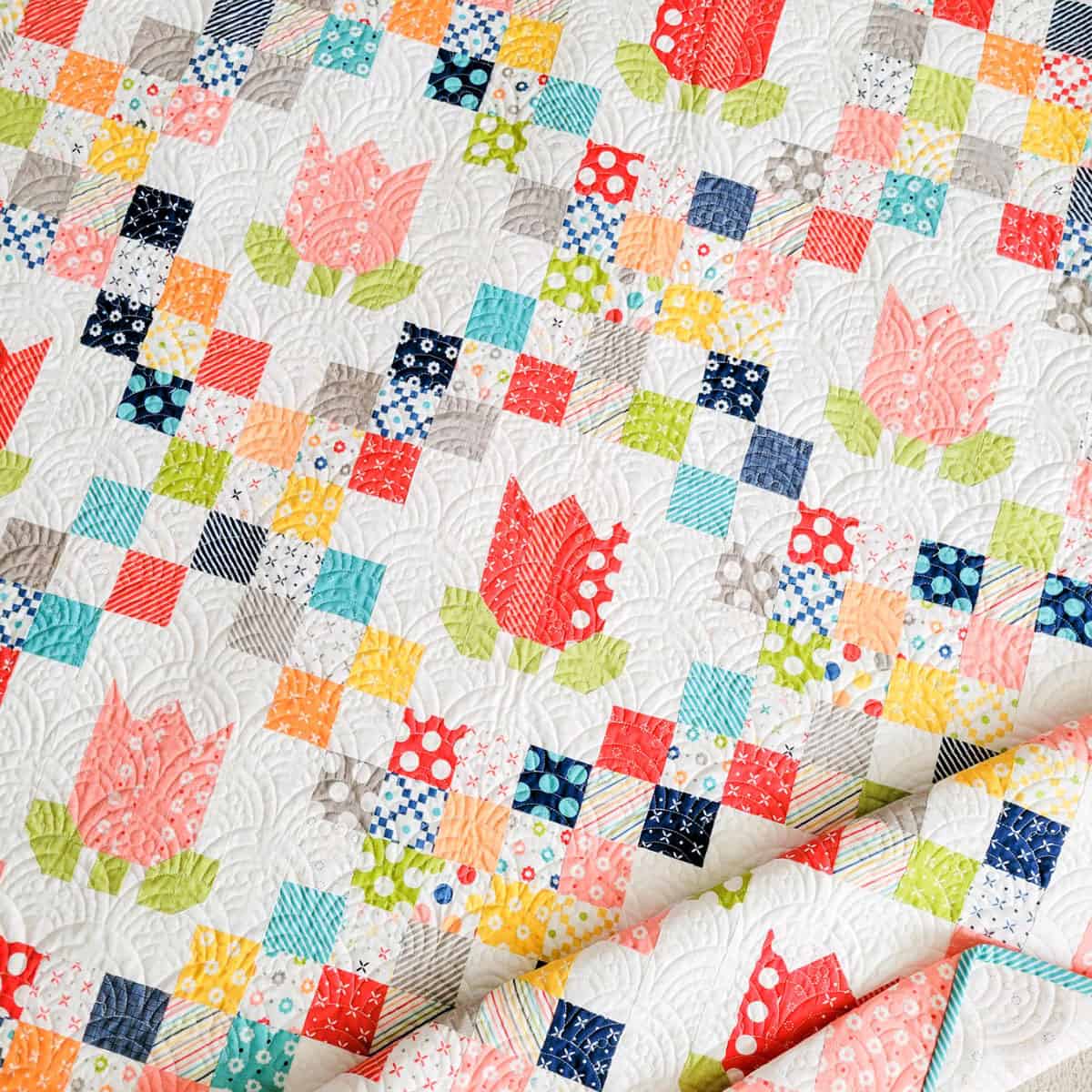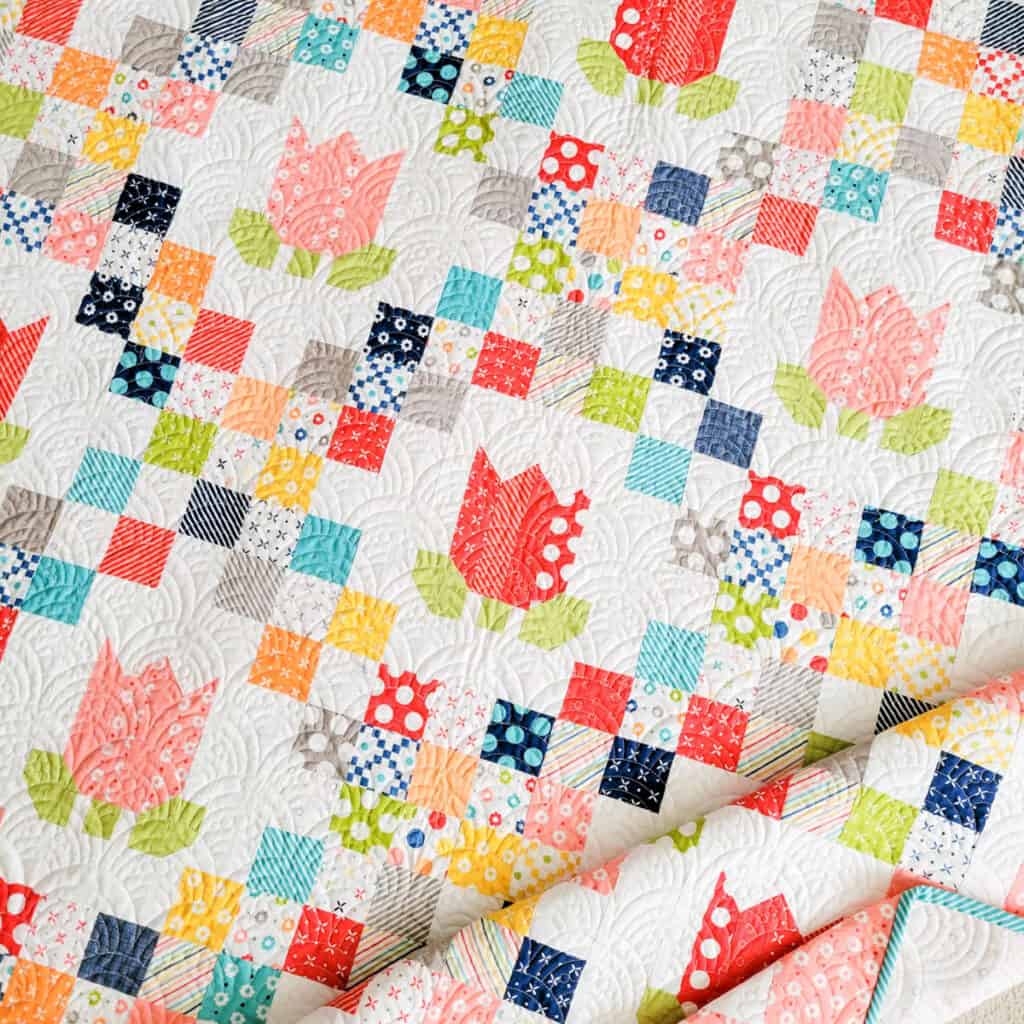 11. Friendly Blooms
And my daughter Chelsi also pieced a fun flower quilt with our Simply Delightful collection called Friendly Blooms which I absolutely love. I'm actually working on something fun with this pattern right now that I can't wait to share! Find the pattern here.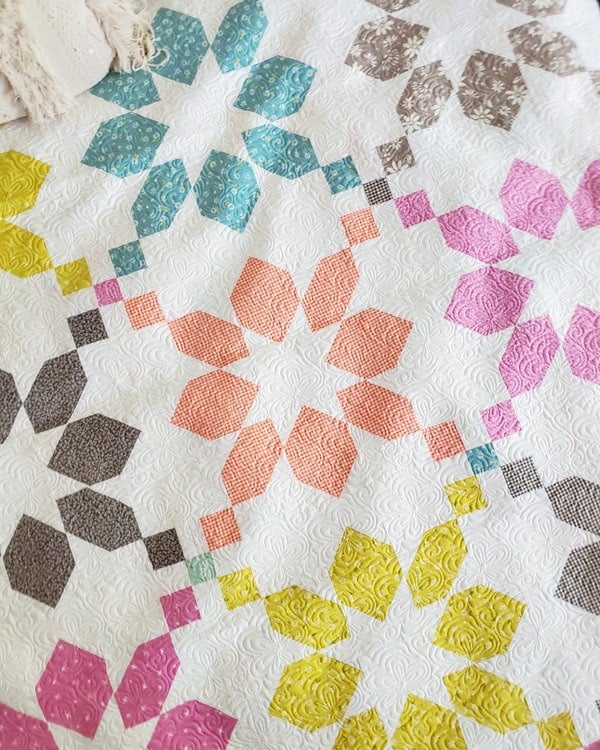 12. Magnolia
Chelsi also has a beautiful Magnolia flower quilt that is another favorite. Find the pattern for her Magnolia Star-Flower quilt here.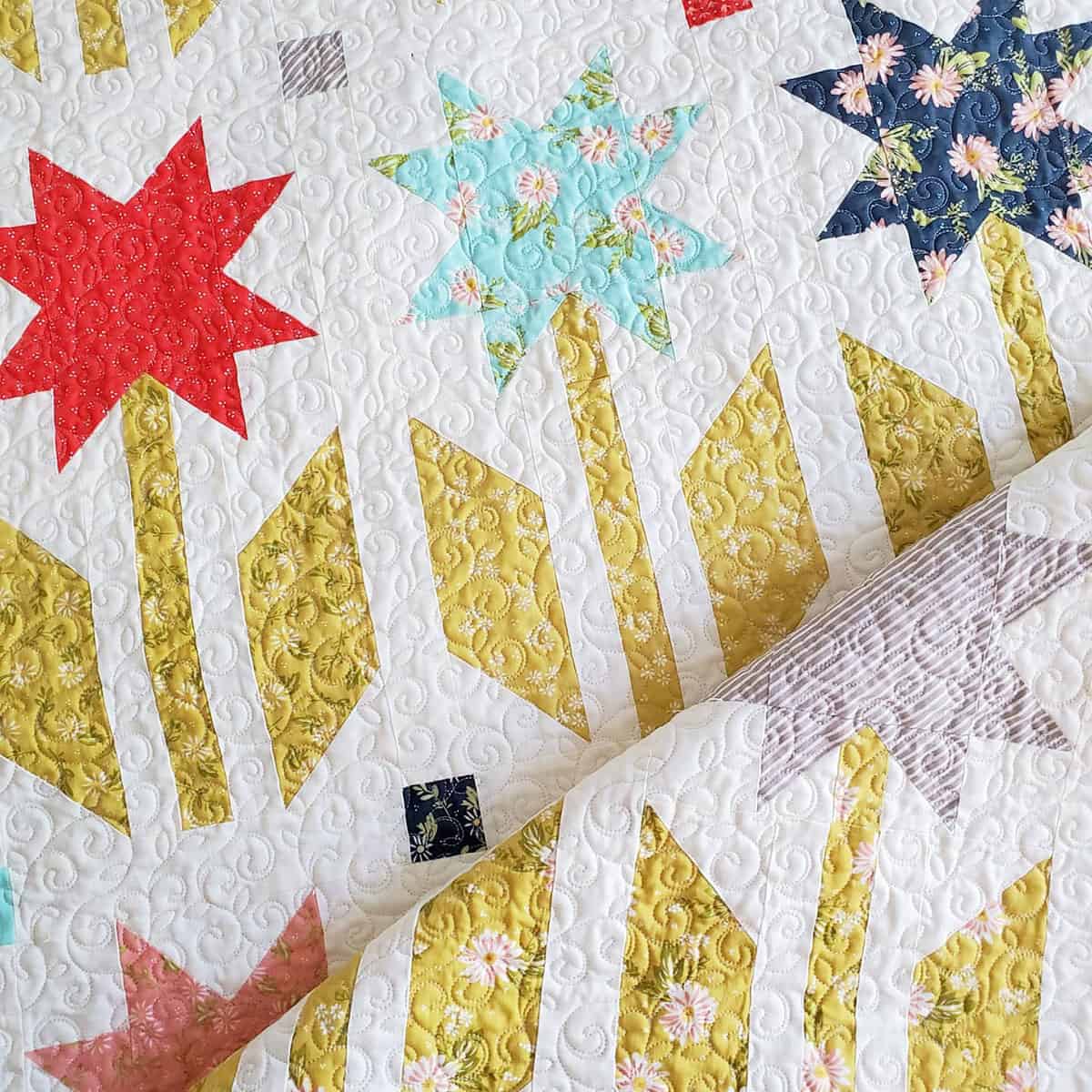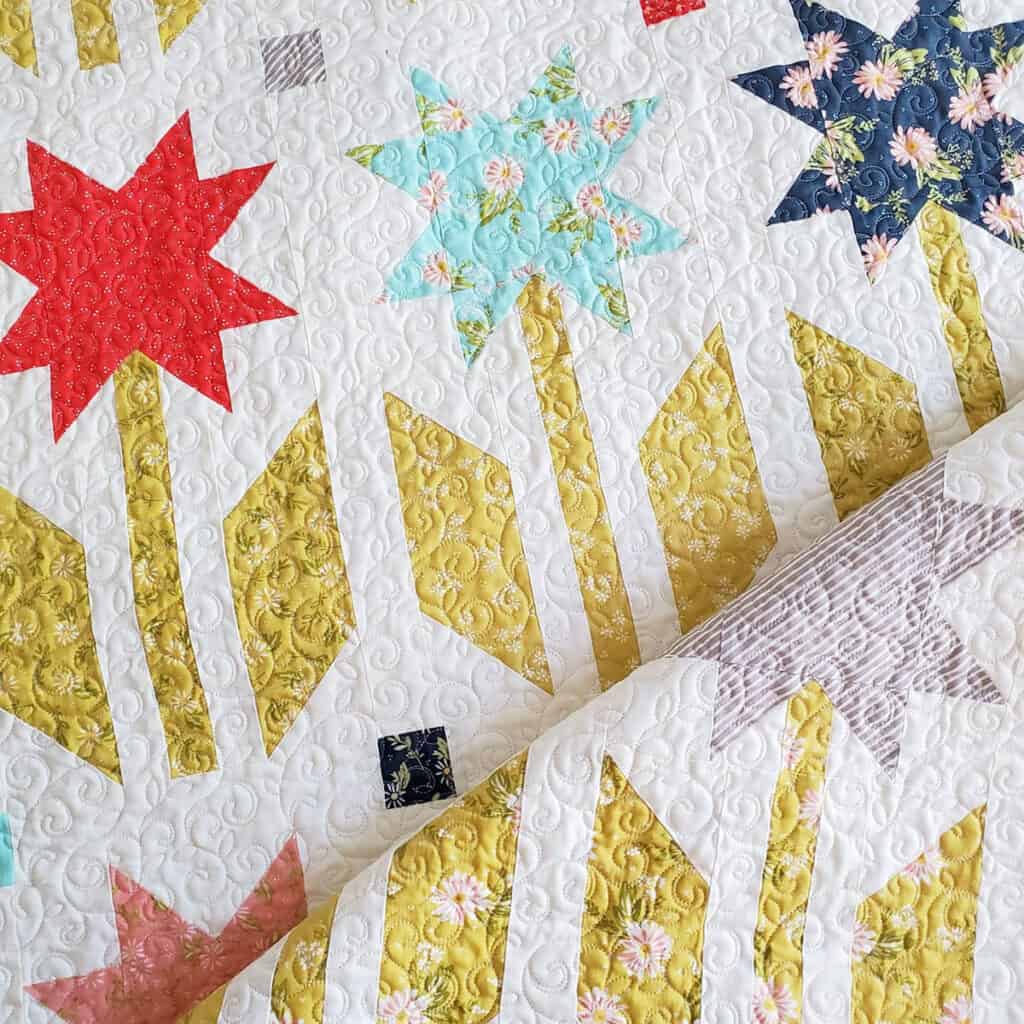 13. Botanical Garden
I pieced the beautiful Botanical Garden quilt designed by Chelsi in our Happy Days fabric collection pictured above. This quilt is a fun Layer Cake quilt friendly flower quilt that goes together quickly and is a lot of fun to make. Get the Botanical Garden quilt pattern here.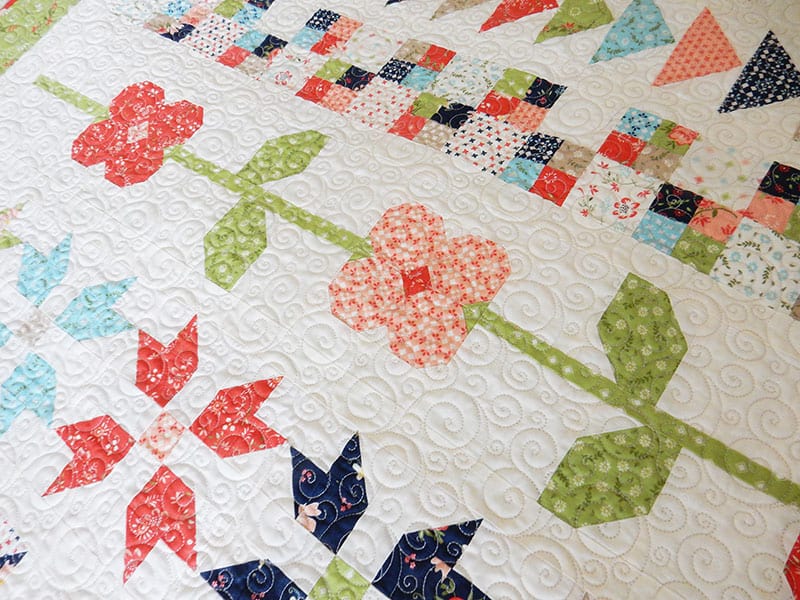 14. More Ideas…
When looking for flower quilt block patterns, you can also look at row quilts and sampler quilts to find block ideas to use for small projects. I love the flowers and leaves in my Family Farm Row Quilt pictured above and also think it might be fun to make a pillow with the center flower and leaves on either side! Get the Family Farm pattern here.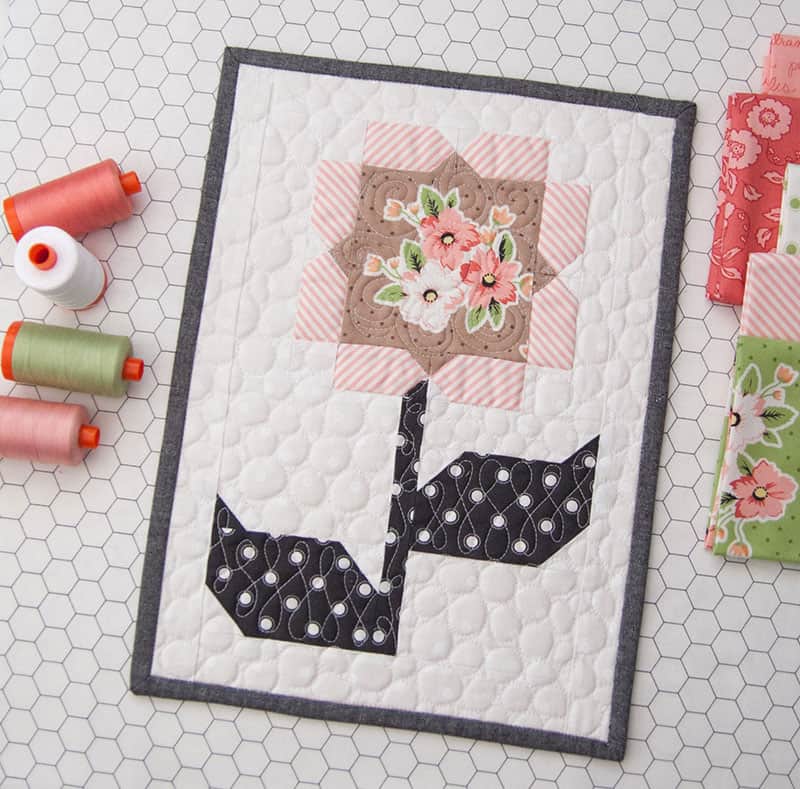 More Thoughts…
I hope you enjoyed this fun collection of quilts. If there is another type of quilt design you'd like me to round up a variety of designs for please let me know in the comments below.
Happy quilting, and thanks so much for stopping by!