Hello, friends! Today I'm sharing the A Quilting Life Favorites July 2023 with the most read posts from the month, recent makes, and my monthly report on five things I'm loving right now. Plus, get a free PDF calendar download for your August sewing and quilting.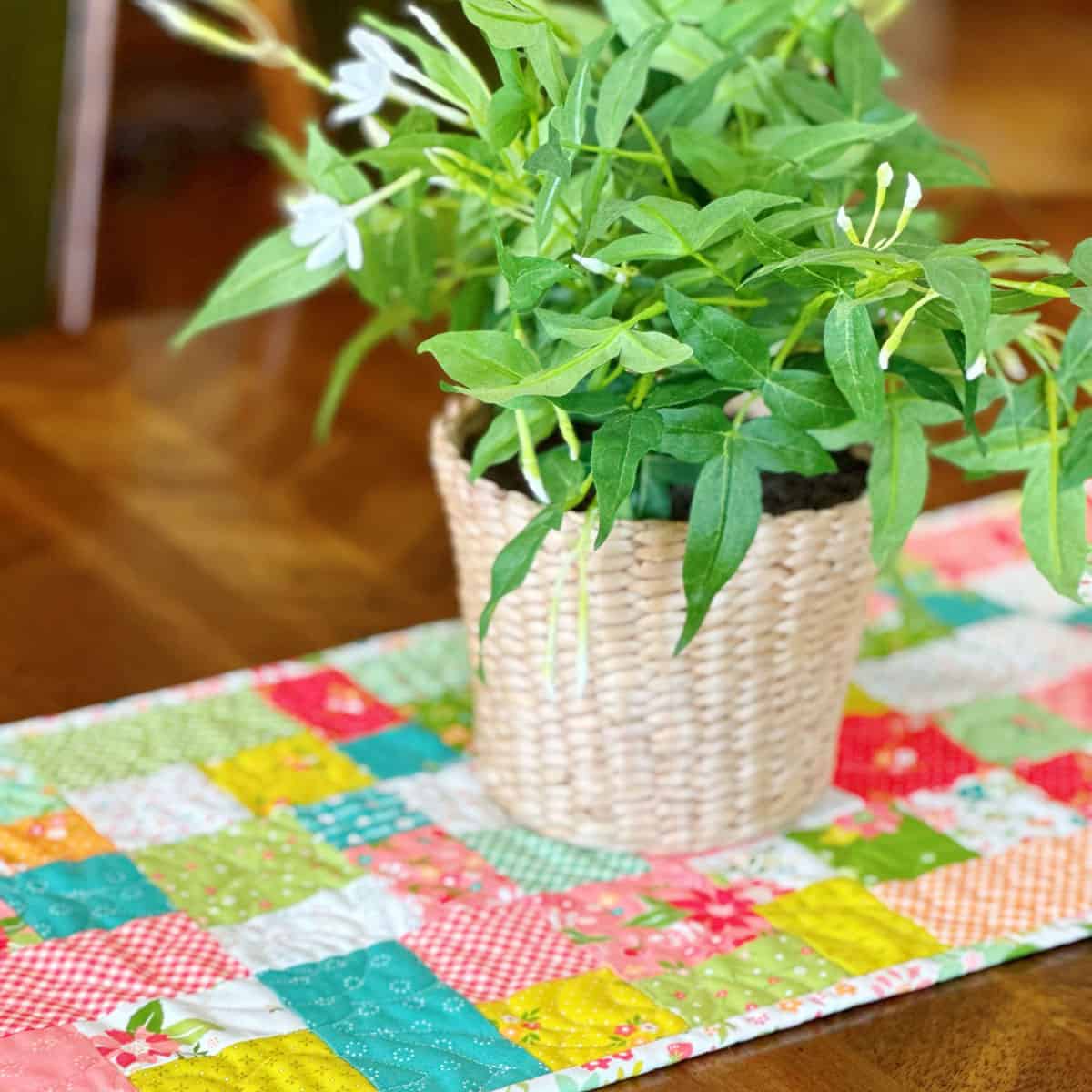 A Quilting Life Favorites July 2023
Most Read Posts July 2023
Below you'll find the list of the most read posts that were written and published this month. This is always a good resource for me to gauge the content my readers appreciate most:
Made
I did a lot of sewing with our Strawberry Lemonade collection in May and June. And I continued to sew with it in July! Above are the Hearts at Home II quilt and a nine-block wall hanging from the same pattern that I pieced. They both have gorgeous custom quilting by my friend Val. I've also got a fun magazine quilt project I'm working on behind the scenes. And I'm sewing hexagon flowers with this collection for an upcoming project. Finally, I've just started a fun fall wall hanging that I can't wait to share with you next month!
Five Things I'm Loving Right Now
August Calendar + Coming Soon
Click below to download your free August Calendar PDF. It's perfect for using in your sewing room to keep track of all of your Quilty things! Also, I'm working on a couple of new patterns for smaller projects (two wall hangings and a table runner) that I hope to have finished and ready to share with you next month.
Thanks so much for stopping by for today's Quilting Life Favorites July 2023 post. Find the earlier posts in this series here. Happy quilting!