Hello, friends! Today I'm sharing my Quilt Works in Progress Summer 2023. Actually, I'm sharing everything I can share today, because there are lots of recent finishes I won't be able to begin sharing for another week or so! But I've got some fun projects to share, and they all have free patterns!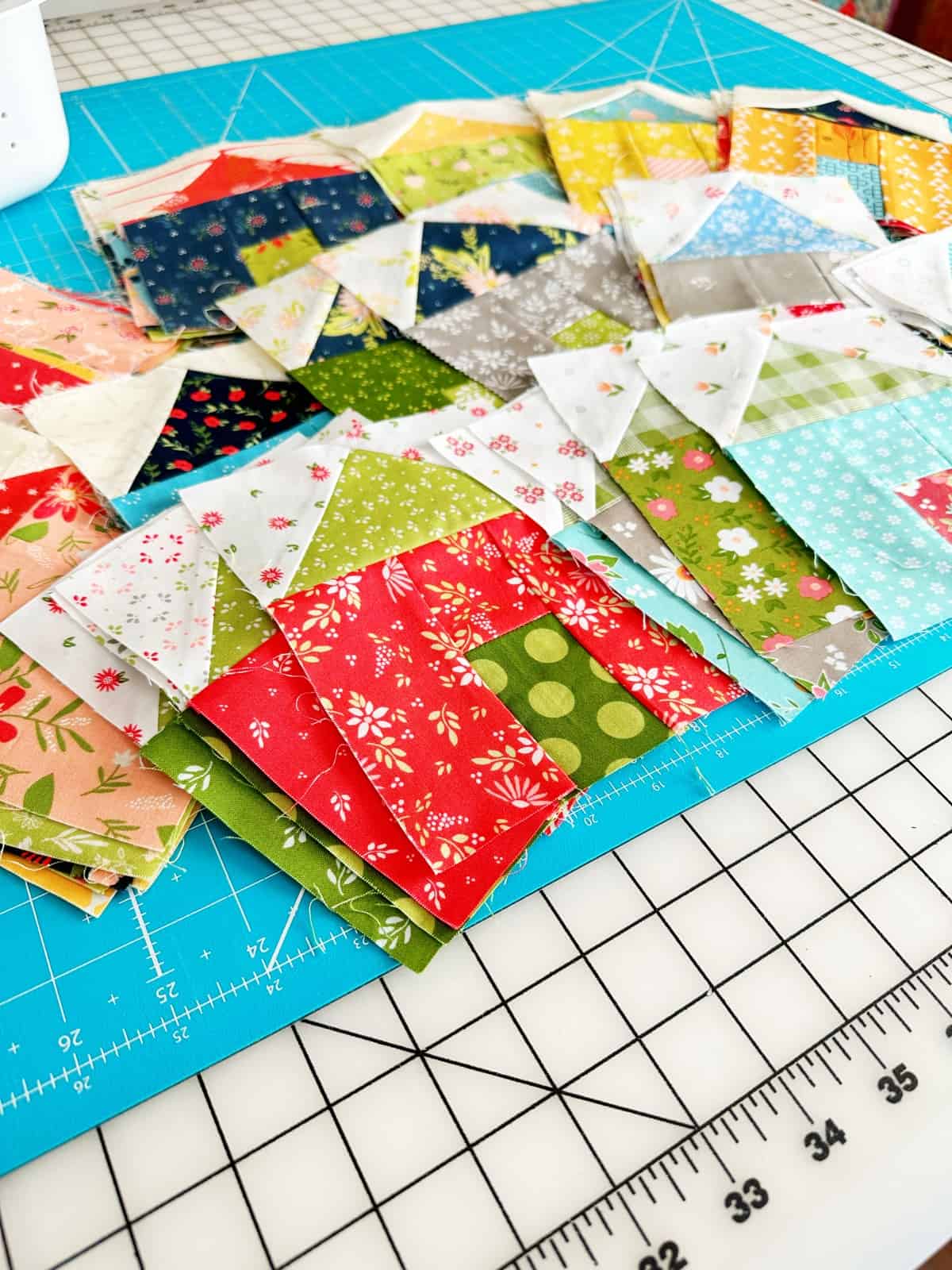 Quilt Works in Progress Summer 2023
Recent Finishes
After finishing up a LOT of fun sewing I'll be sharing later this month, I was able to finish up and work on some things that I've had in various stages of completion for quite some time. Here are the projects I've been working on recently (that I can share):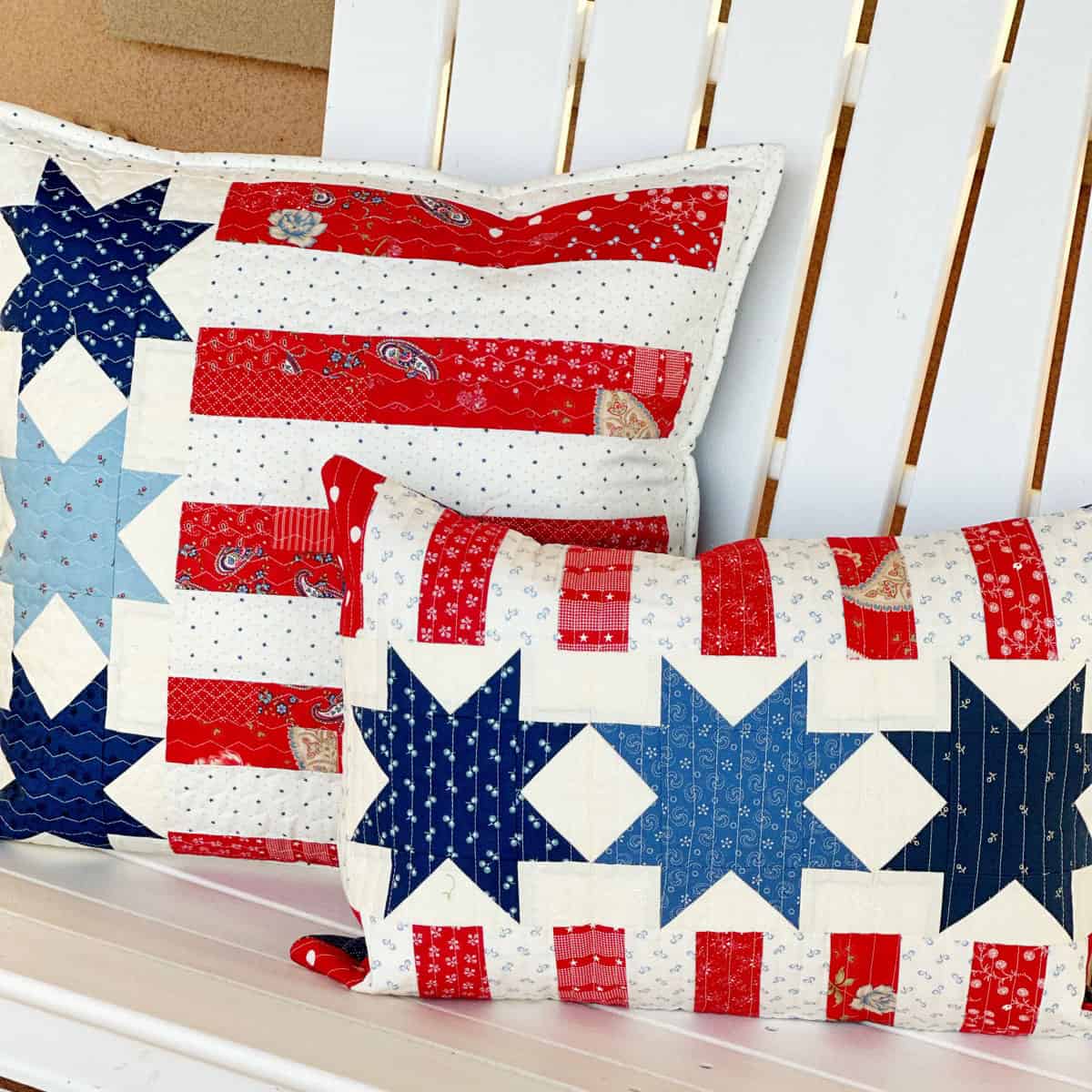 Working on Now
I only have 28 more Village house blocks to make in order to finish the quilt. So, my plan is to get this project finished up by the end of the month. I'm also working on making a fun quilt from one of Chelsi's patterns and sewing a new sampler quilt I'll be sharing later this summer. I'm also currently working on my Evergreen Mystery Quilt for the Fat Quarter Shop sew along that will begin next Tuesday.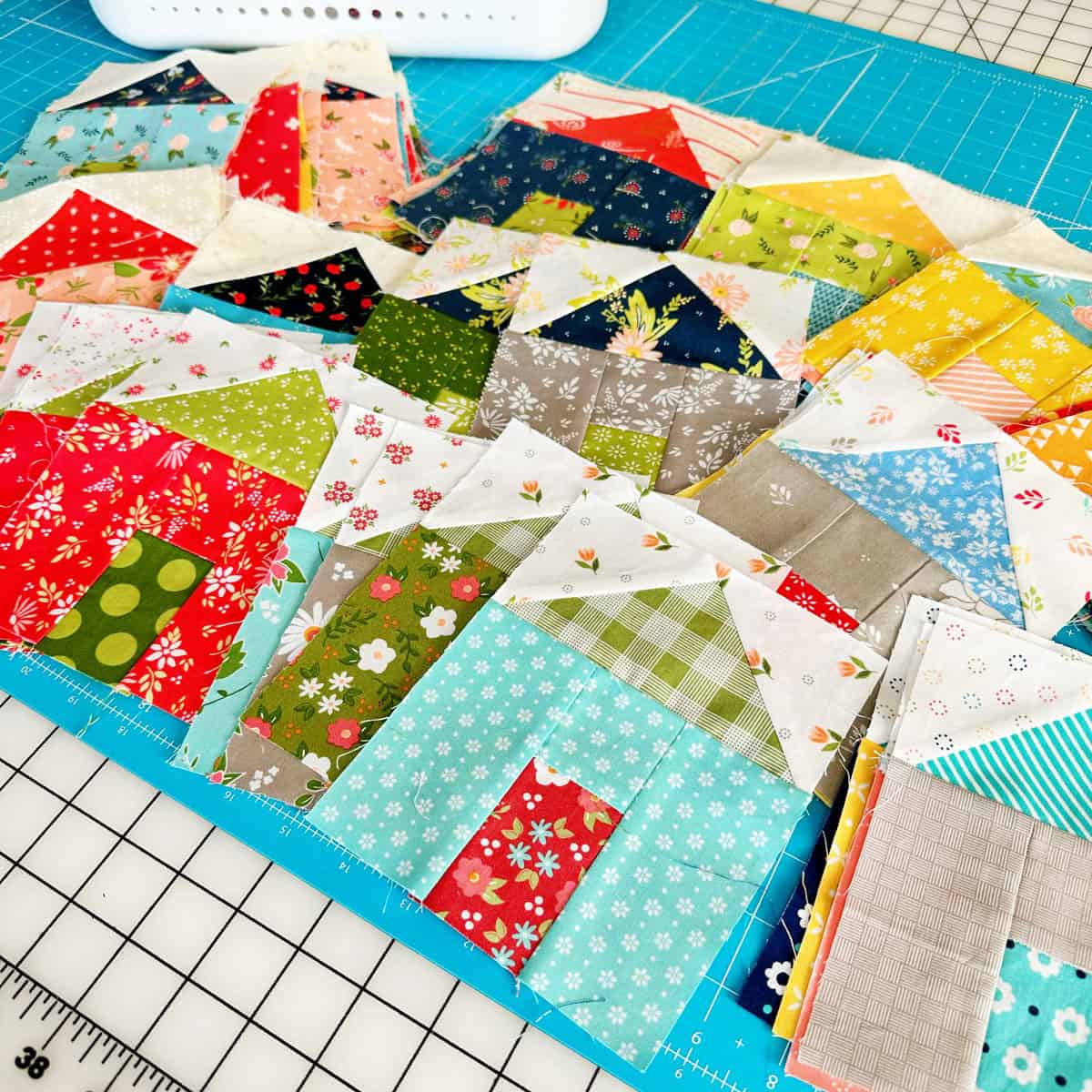 New Fabrics + Patterns
We will be sharing our new fabric on Friday, July 14th, 2023. And then there will be lots of quilts and smaller projects to share throughout the rest of the month. Stay tuned!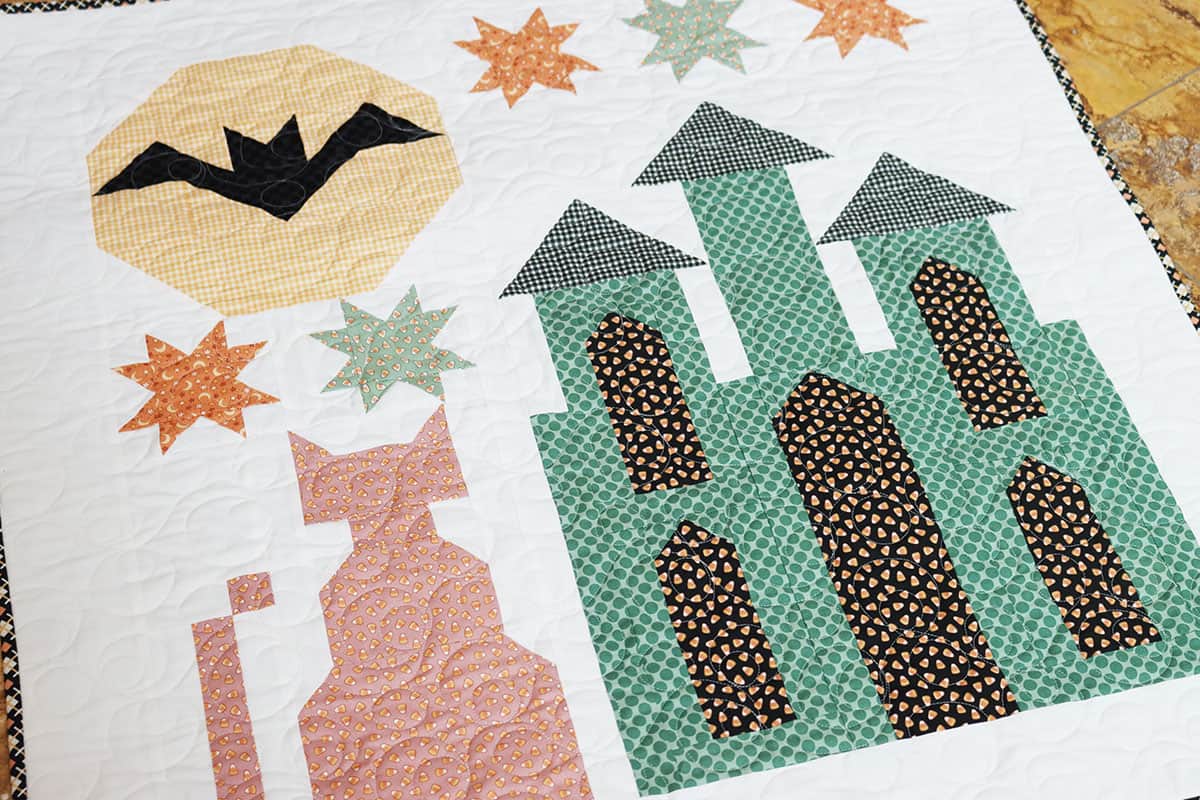 Works in Progress Video
Watch today's works in progress video above or go here to watch on our YouTube channel. I share the recent finishes and give thoughts and tips for each of the projects.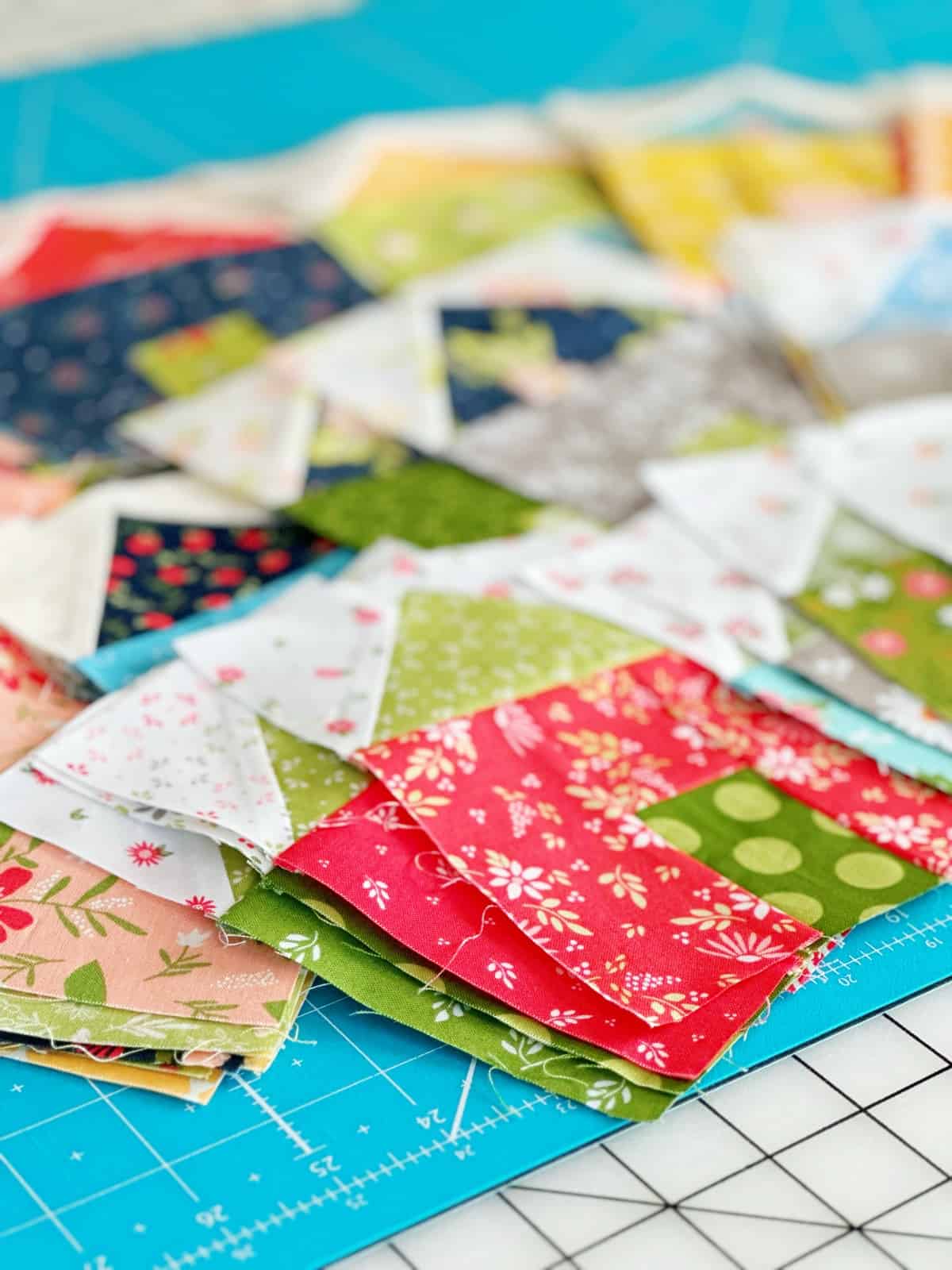 Thanks so much for stopping by for my Quilt Works in Progress Summer 2023 post. If you want to find the earlier posts in this category, you will find them here.
Happy quilting!