Hello, friends! Today's A Quilting Life Blog: 15 Year Anniversary post is truly a special one for me. I could never have imagined the path I would travel when I wrote my first post on July 1, 2008. I'm truly grateful for everything I've learned over the years through blogging, meeting incredible people on-line and in person, and learning and growing as a quilter and designer. Thank you for your support throughout the years. I know some of you have been reading for a decade or even more.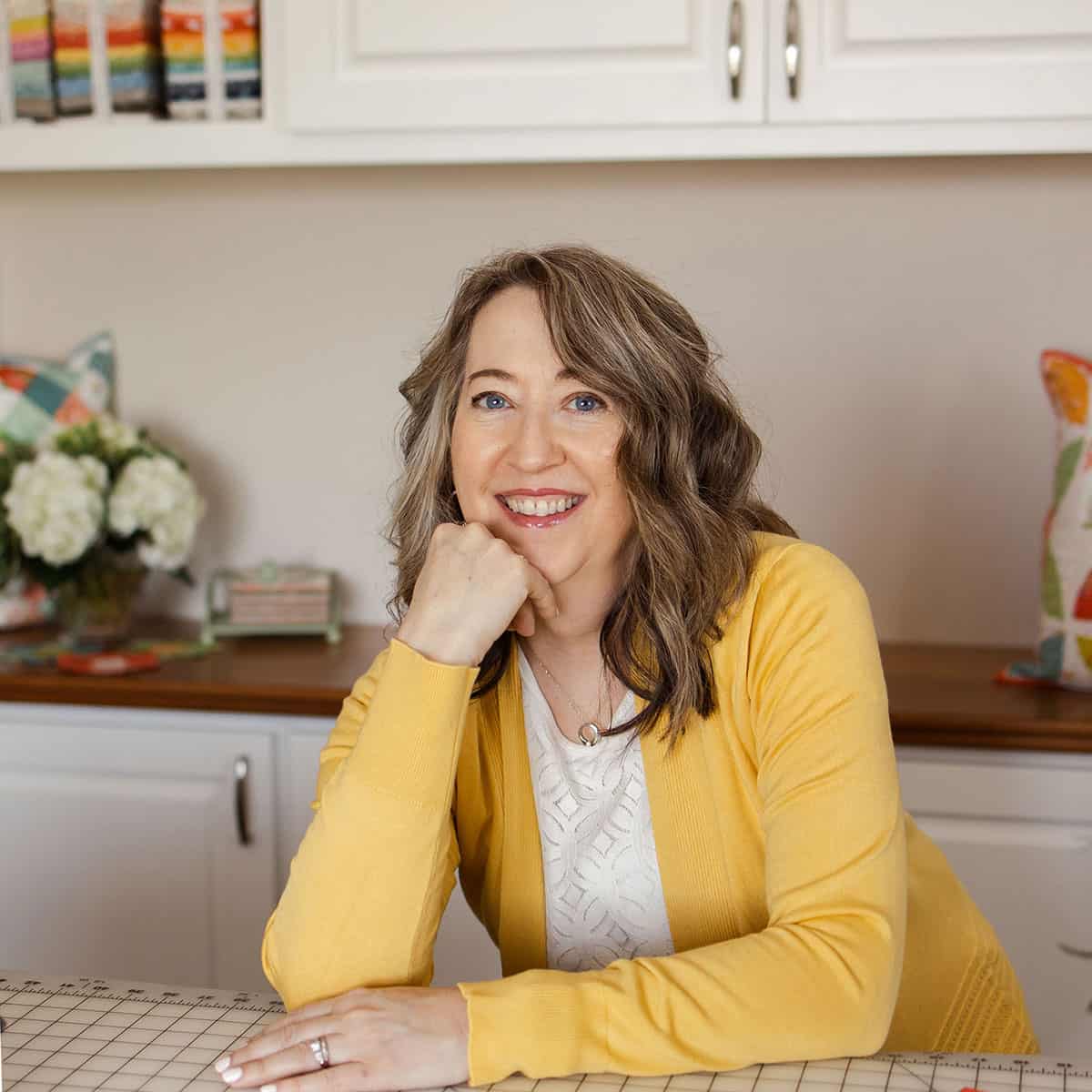 A Quilting Life Blog: 15 Year Anniversary
How it Started
Some of you have heard me tell the story about starting my blog. I was slightly obsessed with quilting and had discovered the on-line quilting world when I decided that writing a blog would be the best way to keep track of the quilts and projects I was making. I have always sewn a lot for gift-giving but haven't excelled at keeping track of all the things. But with a blog and a digital camera I was ready to begin.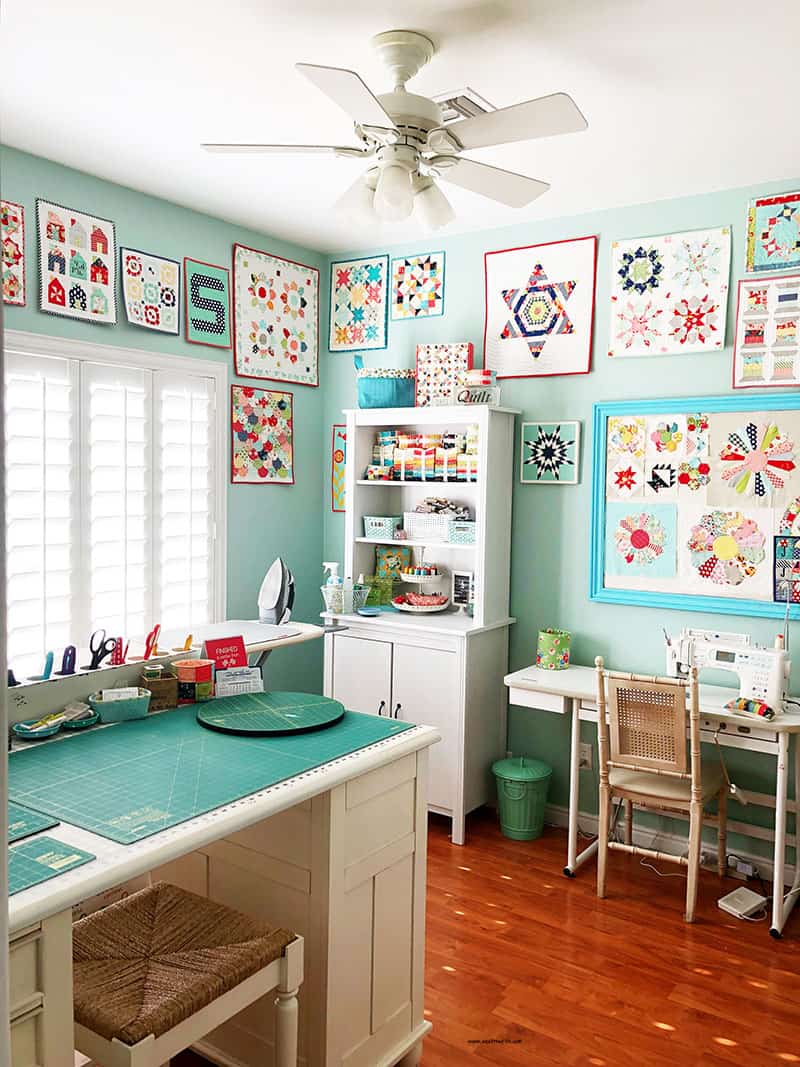 Early Years
In those first years I did exactly what I had planned–I posted about my fabric purchases and my works in progress. I connected with other quilters from around the world and entered giveaways. I learned a lot from others and branched out to begin sharing my knowledge with others so that in some way I could give back to the quilting community as a whole.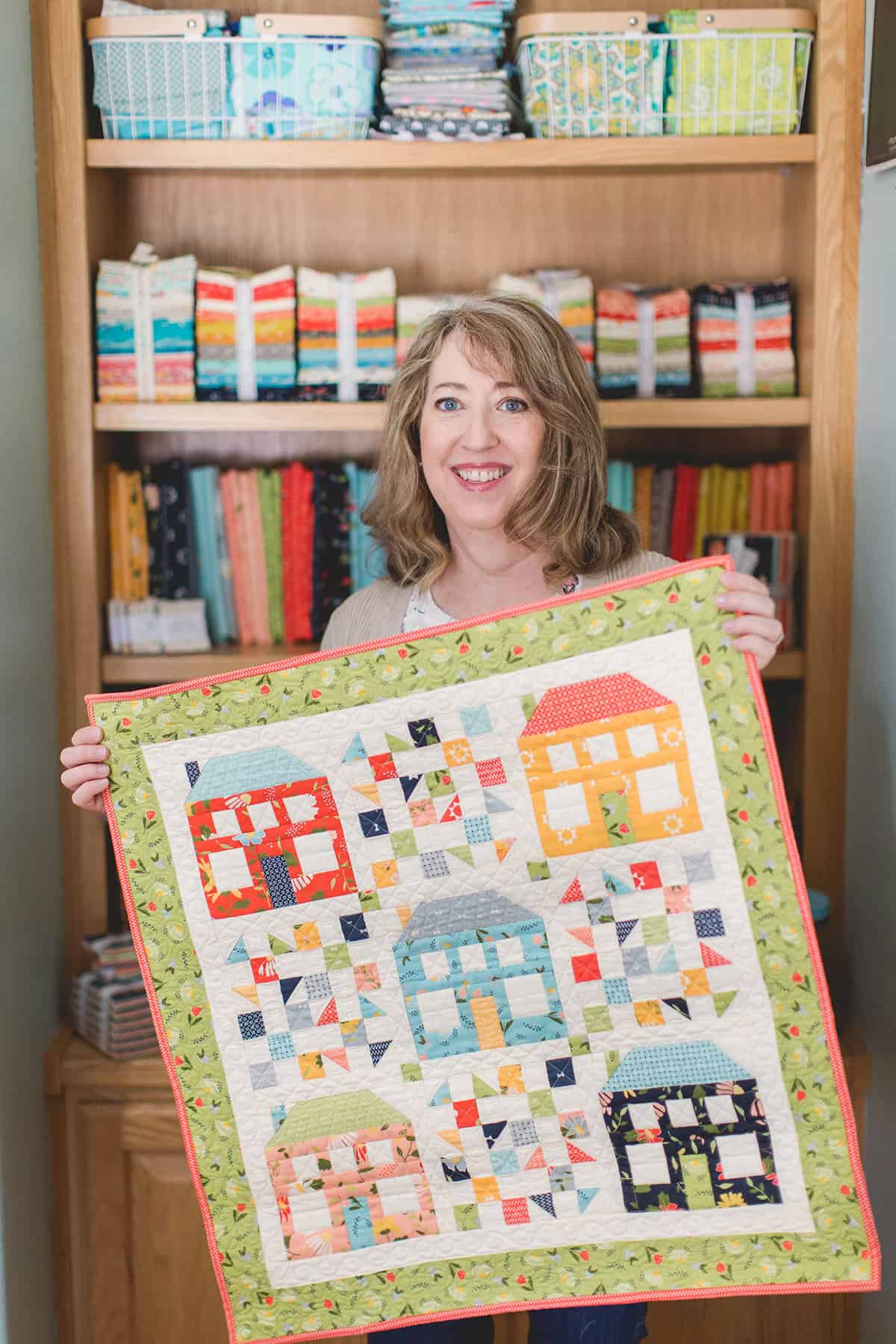 A Quilting Life Patterns + Publications
I began to see the opportunity to design small projects to share and to have published. My first "published" design was a block included in a compilation quilt block book with designs from a variety of primarily modern quilters. I had a couple of projects on the Moda Bake Shop and published my first bag design in American Patchwork & Quilting. I was asked to submit a book proposal…and haven't stopped designing since!
At around this time I also began doing quite a bit of sample sewing for three different designers: Joanna Figueroa, Camille Roskelley, and Lori Holt. I learned an incredible amount from each of these women and loved sewing with their designs and their fabrics. Along with the sample sewing I was able to write for two other blogs: the original Craftsy blog and the Moda Inspiration blog. I enjoyed writing for both of these on-line sites.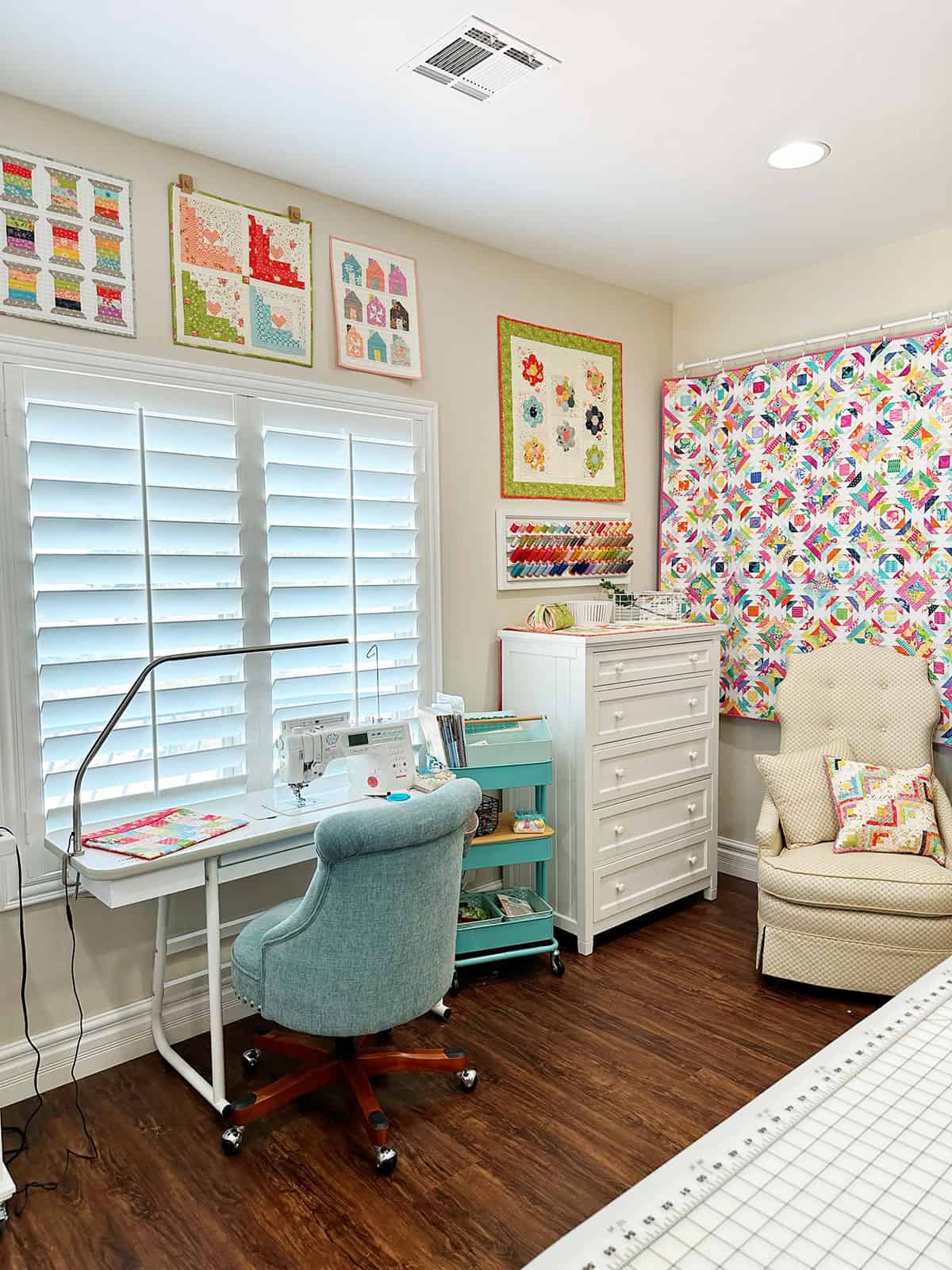 Designing Fabric
I also began teaching around this time. As I traveled home alone from a quilt retreat I had the thought that I would love to design fabric. I wanted to continue my creative journey by being able to decide on colors, prints, and designs and to further design projects with those fabrics. I knew I would need help in this endeavor, though. And I was grateful my daughter Chelsi agreed to embark on the journey with me. (We can't wait to share our next collection with you–see all of our collections to date here).
Looking Forward
I am truly grateful to be able to do what I love. Writing has always been an interest and love of mine. (I taught writing at the college level for 10+ years during the early 90's and then again when my children were older before retiring in the spring of 2020). I love quilting and sewing, and of course I love fabric. So, it is a special honor to be able to combine these passions into a business that I love. We are releasing our 18th fabric collection next week–and I'm over the moon ecstatic about the designs and colors. I hope to be able to continue all of these aspects of my business in the years to come.
A Very Special Thank You…
Thanks so much for stopping by to read the A Quilting Life Blog: 15 Year Anniversary post! I have truly enjoyed this journey. I honestly never imagined where the path might lead when I first made the decision to put my love of all things quilting and sewing out into the universe. I'm grateful for the joy of this hobby and business and especially grateful for the support of my readers who continue to inspire me.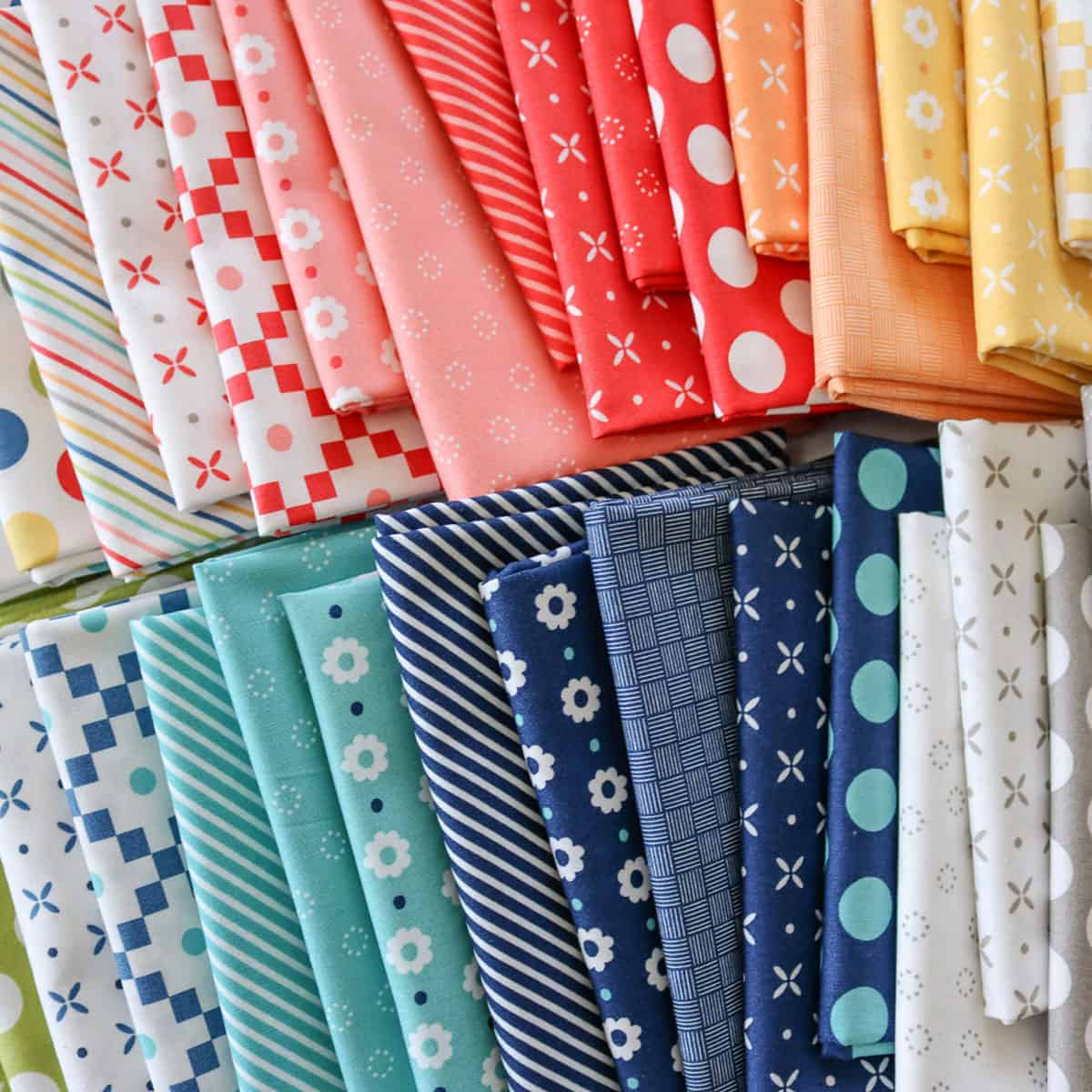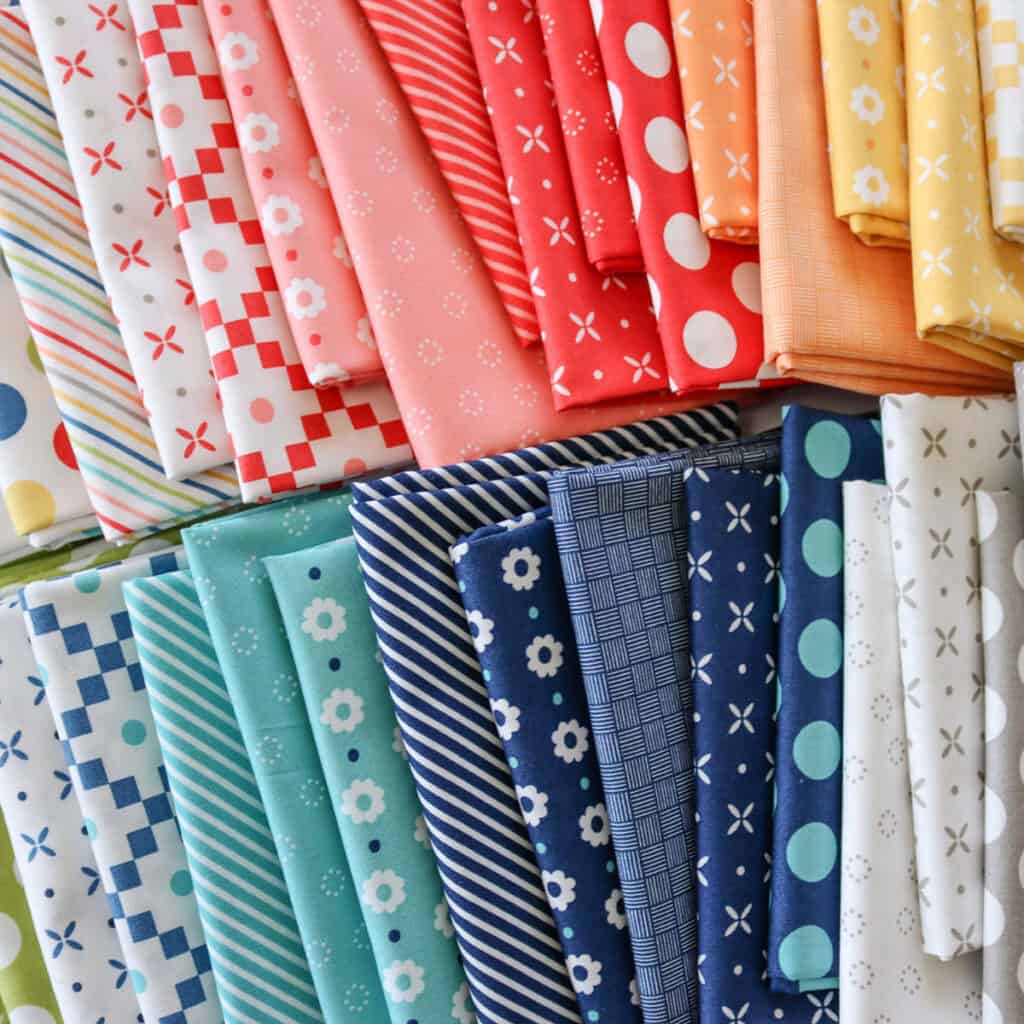 A Quilting Life 15th Anniversary Giveaway
I definitely need to mark this occasion with a giveaway opportunity for my readers. I reached out to Kimberly at Fat Quarter Shop and she has so very graciously provided three gift certificates. Kimberly and the entire Fat Quarter Shop team have been an inspiration to me from before the earliest of my blogging days. (The Jolly Jabber blog was one of the first I found). If you would like to enter to win a $150 Fat Quarter Shop gift certificate, please leave a comment on this post sharing your most favorite aspect of quilting! You may comment until Sunday, July 9th, and I'll announce the three winners on my July 10th blog post. Good luck!
Happy quilting!