Hello! Thanks so much for stopping by! Today I'm going to talk about sewing room organization hacks. While I've written about this general topic before, I've had some real-life experience with it lately. We moved late this summer, and of course the most important room for me to organize right away was the sewing room. I'm still making a few changes here and there, and I've learned a lot along the way. So I hope you'll enjoy some of these tips that have been helpful for me!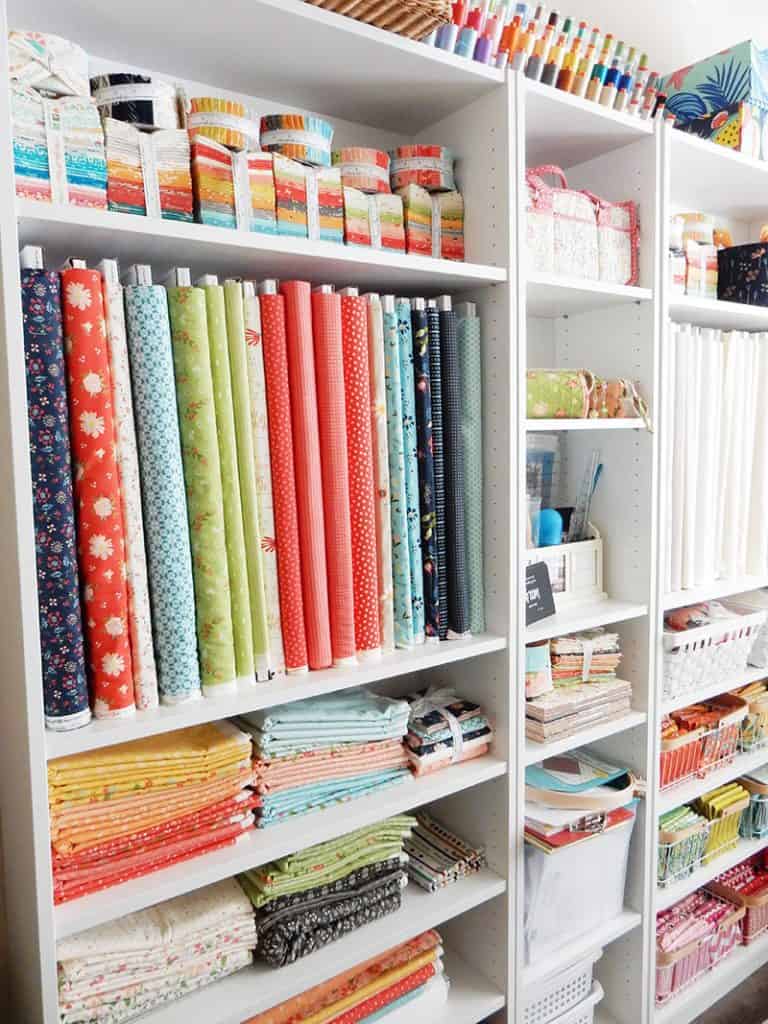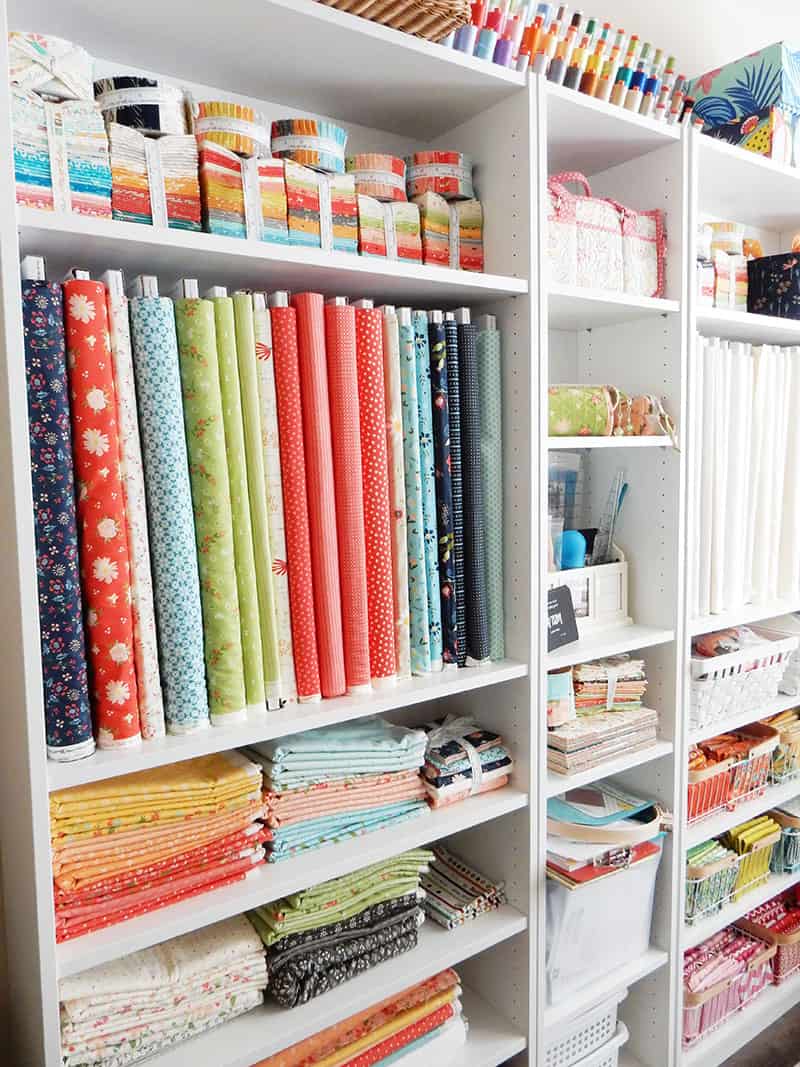 Sewing Room Organization Hacks and Ideas
I decided the best way to divide these ideas and hacks would be to organize them by the time it might take to accomplish them. Sometimes even a small amount of time can be used to accomplish simple things that really add up in the long run!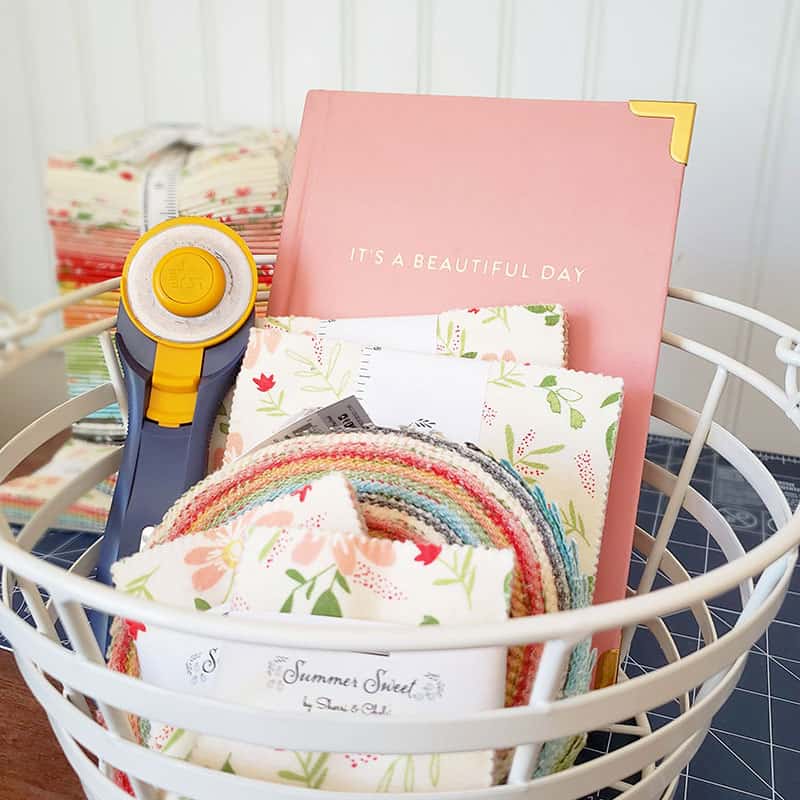 Sewing Room Organization Hacks when you Have Just a Few Minutes…
1. Change Your Sewing Machine Needle.
Having a good sharp needle is an important part of sewing, but changing needles is a task that is often overlooked or neglected. Taking just a minute to do this frequently can save lots of time in the long run. Here are the needles I use for the majority of my machine piecing.
2. Clean the Lint from Your Machine.
Another quick task that helps everything go more smoothly in the sewing room is that of cleaning the lint from your machine. I've been using these new disposable cleaning brushes and have found them very helpful.
3. Wind Bobbins.
Winding bobbins is another quick task that can save a lot of time. No one likes running out of bobbin thread, but having a wound bobbin ready to go when it happens makes it less of a nuisance. I keep one of these bobbin storage doughnuts full of wound bobbins.
4. Clear a Flat Surface.
The flat surfaces in my sewing room are prime spaces, but they often fill up with patterns, notions, fabrics, and other items. It's just so much easier to go in and sew when my flat spaces are clear, and yet, the piles seem to happen. I've started noticing a difference if I'm just able to take a few minutes and put a few things away in order to keep those flat spaces clear.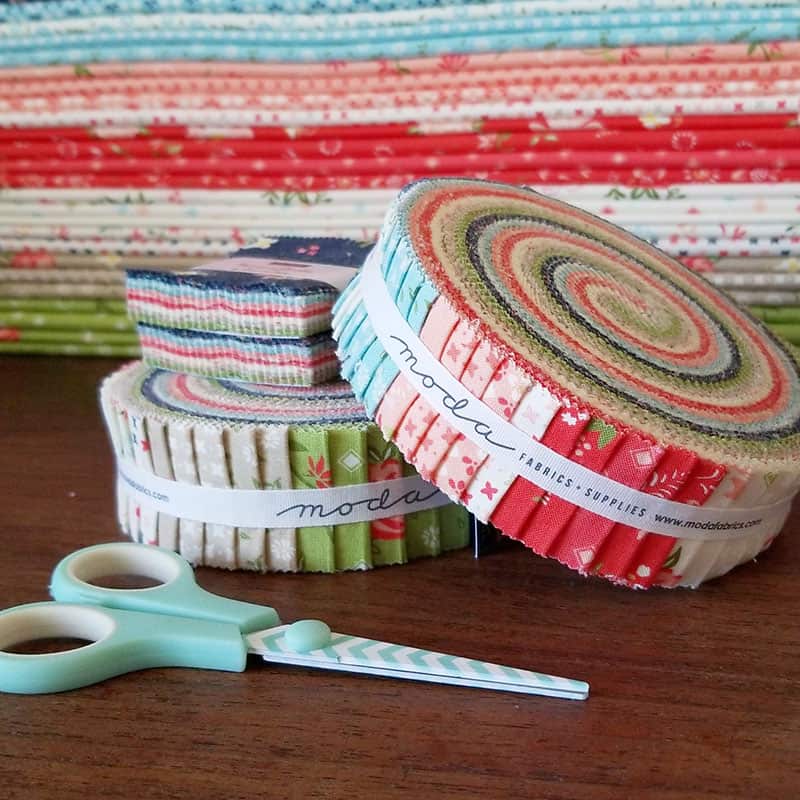 Sewing Room Organization Hacks When you Have at Least 30 Minutes…
5. Start a Donate Box.
When I started cleaning and packing my sewing room in order to prepare for our move in August, I found many items I'd meant to donate and give away. But because they were just among everything else, it hadn't happened. So I started a box for donation items, and it's made a really big difference already. I can add something to the box right away and also periodically find other items I thought I was going to use but might be better off donated.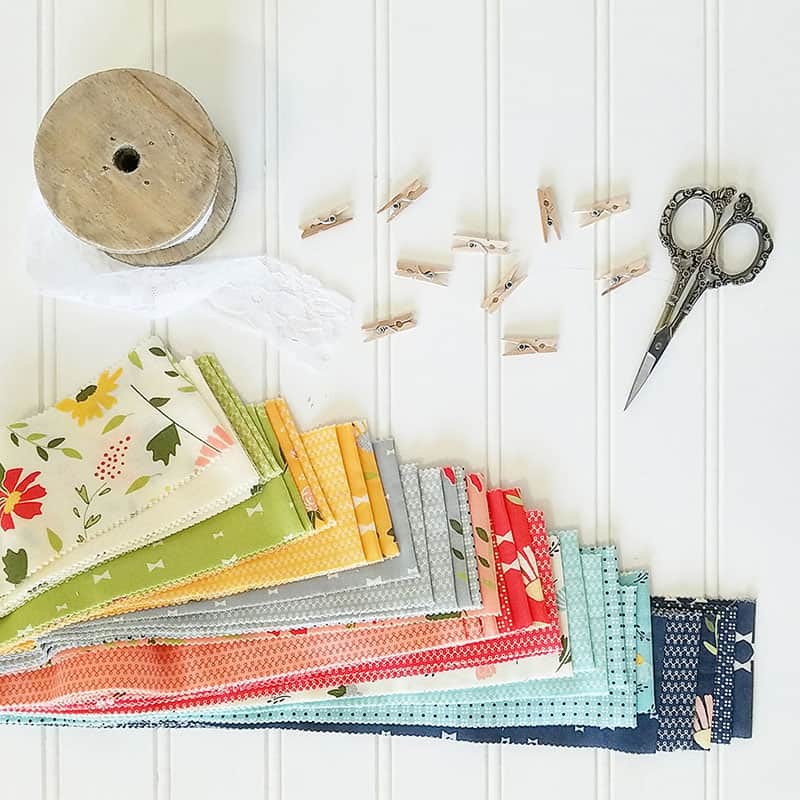 6. Cut Scraps into Easily Usable Sizes.
I've talked about this one before, but can't repeat it enough. If you can take 30 minutes and cut project left-overs into the sizes you are storing it makes a world of difference. Occasionally I might have enough scraps left over for a larger project, in which case I won't cut them up but put them in a bin or bag. But cutting squares and strips in small quantities when I have 30 minutes or so has been a big help. You might also want to read this post on How to Sort & Organize Quilt Scraps.
7. Label Storage Bins and Baskets.
Bins and baskets are terrific, but labels make them even more useful. I've found this out in several areas of our home with our recent move. Things that I've labeled are easy to find and locate…while things without labels…not so good! So I've been trying to make labels here and there for the bins in my sewing room. Some were already labeled before I moved, but I've switched up a lot of things which has made new labels a necessity.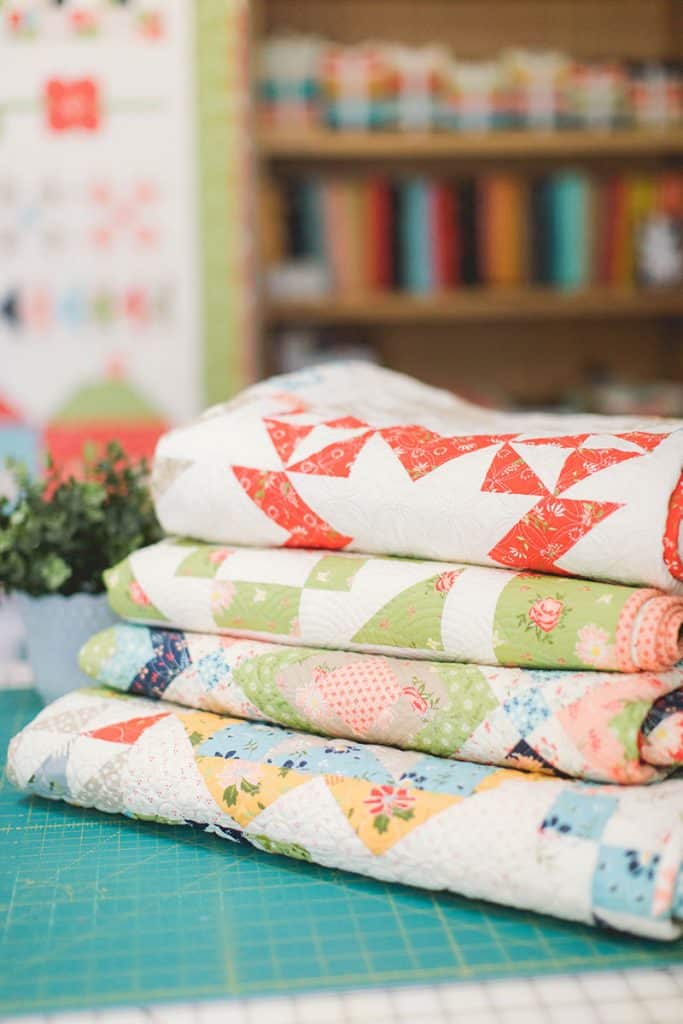 8. Sort Magazines, Patterns, and Books.
I'm lucking to have a couple of nice storage drawers with files in my sewing room for pattern storage. Filing patterns by designer or type of project has made a lot of sense for me. As I get new projects in that I want to make I try to remember to spend a little time filing them each month.
9. Create a Ruler Storage Area.
I had a terrific pegboard for ruler storage in my previous sewing room. And I also have a nice drawer in my cutting table I store several rulers in. And of course, ruler stands are another terrific way to store rulers. But I also have rulers that I love but only use occasionally. I put them all in a nice plastic storage bin and have created a "Table of Contents" for that bin so I can easily remember what is stored inside. I also keep all of my ruler instruction sheets in a hanging file with my patterns.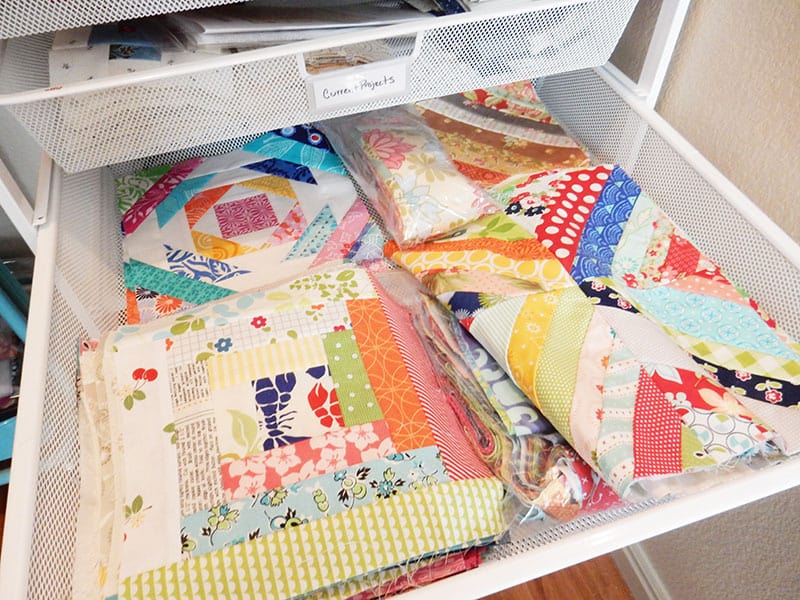 10. Keep an Uncluttered Ironing Area.
I'm not sure why ironing boards become another flat surface for many sewists and quilters. I guess because it's just so easy to store things there when you're not ironing. I've started making sure I always leave the room with an empty ironing board and that my favorite ironing supplies are always stocked and ready to go. (I love using the Flatter non-starch spray for most of my pressing but also use the Best Press when I need to starch particularly smaller pieces). Also, I just purchased this iron this summer, and it's my favorite ever!
I hope some of these sewing room organization hacks will help you make the most of your time in the sewing room or space. You might also find my Sewing Room Organization Printable useful–download "20 Steps to an Organized Sewing Space" here. Happy quilting, and thanks so much for stopping by!