Hello, friends, and happy New Year! I'm super excited for this year of quilting and have lots of fun things to share with you soon. But first I have a couple more posts to share about our Favorite Things fabrics and quilts. Today I'm sharing the Favorite Things Ornaments + Home for Christmas Wall Hanging I made with this fabric group.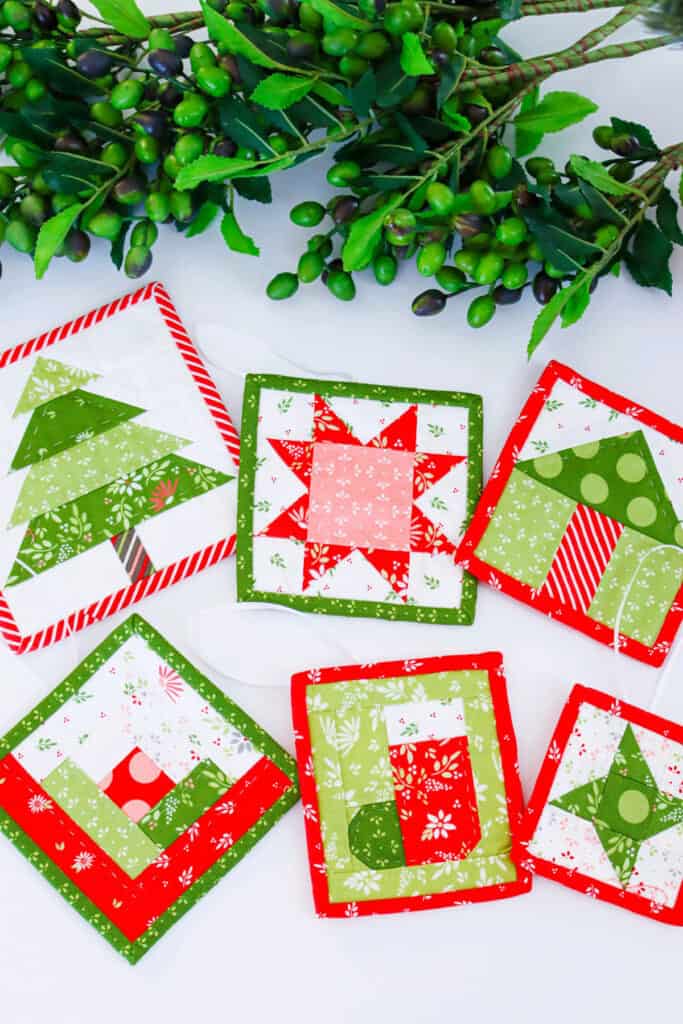 Ornaments + Home for Christmas Wall Hanging
Oh, Christmas Tree Ornaments
I was super excited to make Christmas ornaments with this new fabric collection. And so, I decided to update my Oh, Christmas Tree pattern into a booklet format and add two more designs! I had so much fun adding the stocking and friendship star ornaments as well as re-creating the sawtooth star, log cabin, house, and tree blocks. These are so much fun as ornaments or coasters–or even little pillows. And I'll be sharing another terrific way to use this pattern when the fabric ships in June! Find the Oh, Christmas Tree details and fabric requirements below:
One charm pack plus an additional green Fat Eighth will make all of the ornament fronts.
⅜-yard background fabric scraps
½-yard for ornament backings
⅜-yard binding (for 1 each of all 6 ornaments)
I used ¼-yard ribbon for each ornament hanger.
Find the Oh, Christmas Tree Ornament pattern here.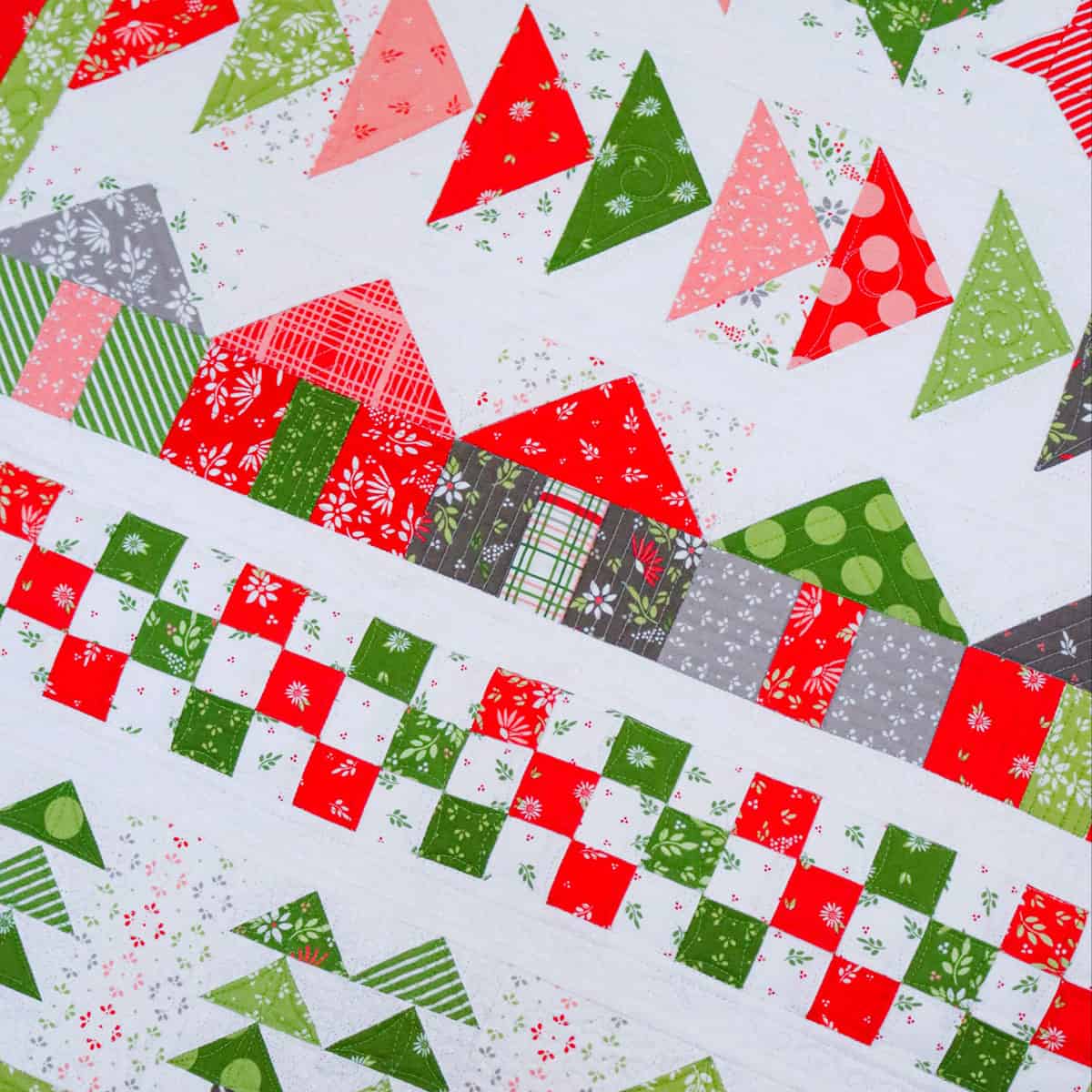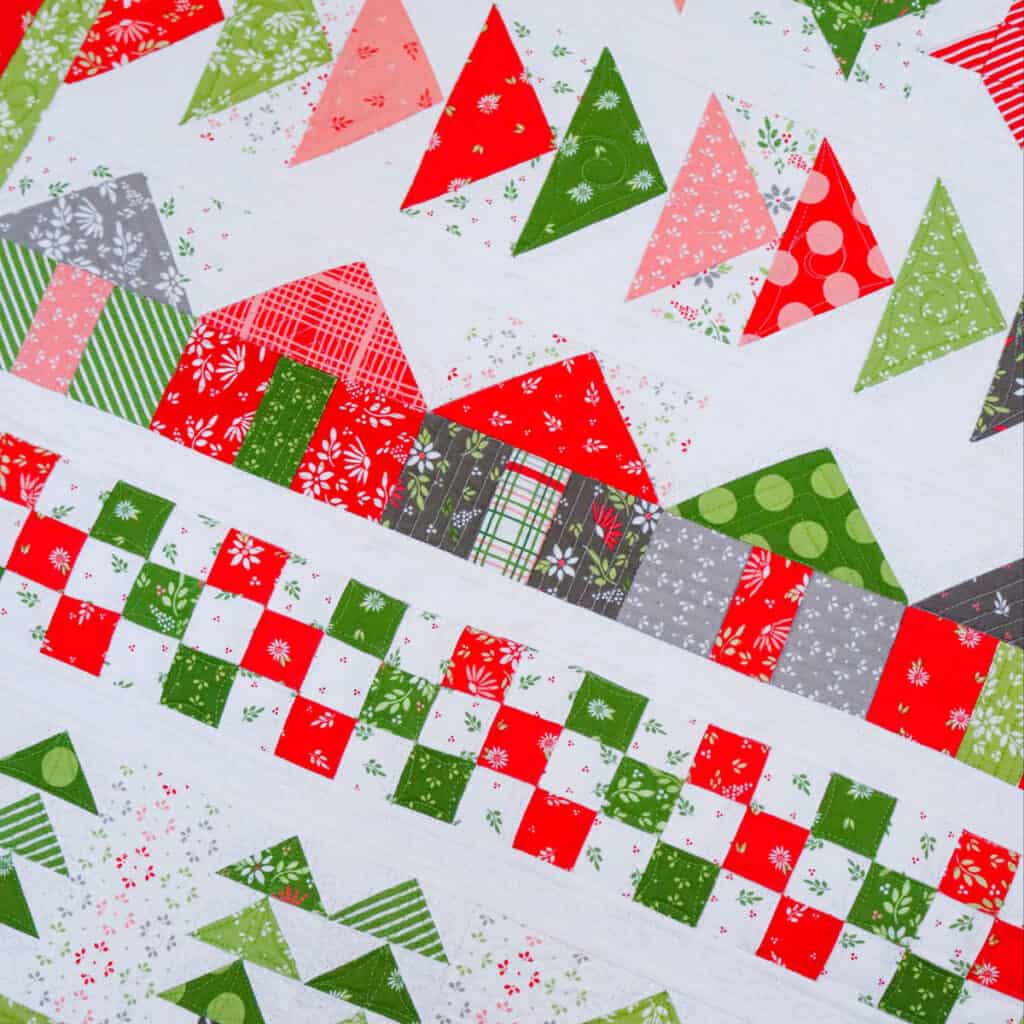 Home for Christmas Wall Hanging
The Home for Christmas Wall Hanging is actually one of my older patterns that I re-made with our Favorite Things collection. Details and fabric requirements listed below:
This little wall hanging finishes at 27″ x 29″ and is the perfect little project for a small space.
Perfect for fat eighths, you can make all of the blocks with the following breakdown–6 pink/red fat eighths, 7 green fat eighths, 6 grey fat eighths, 2 low-volume fat eighths, ¾ yard of background/sashing, and ¼ yard for the inner border and ½ yard for the outer border.
1 yard for backing and ⅜ yard for binding finishes us the fabric requirements for this one!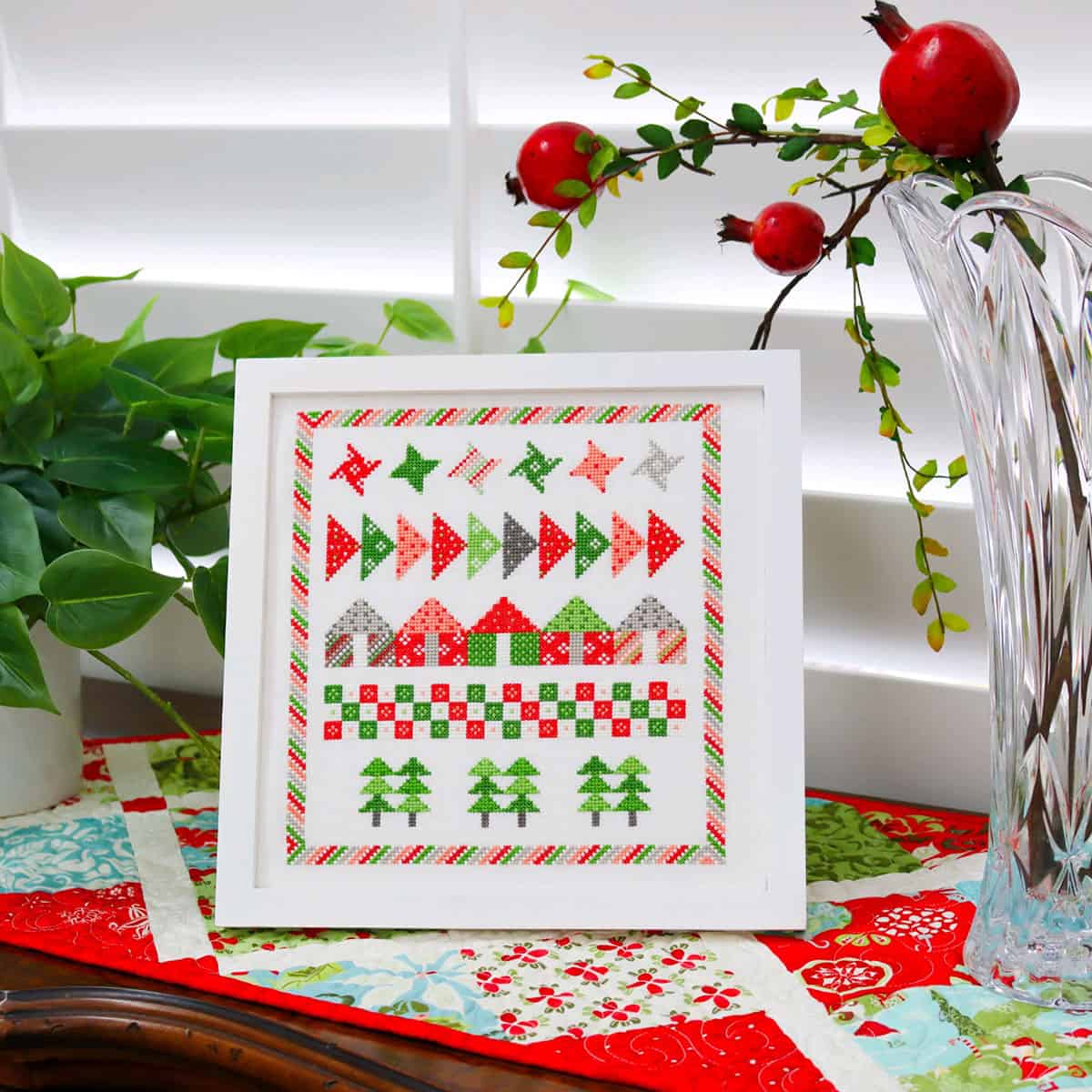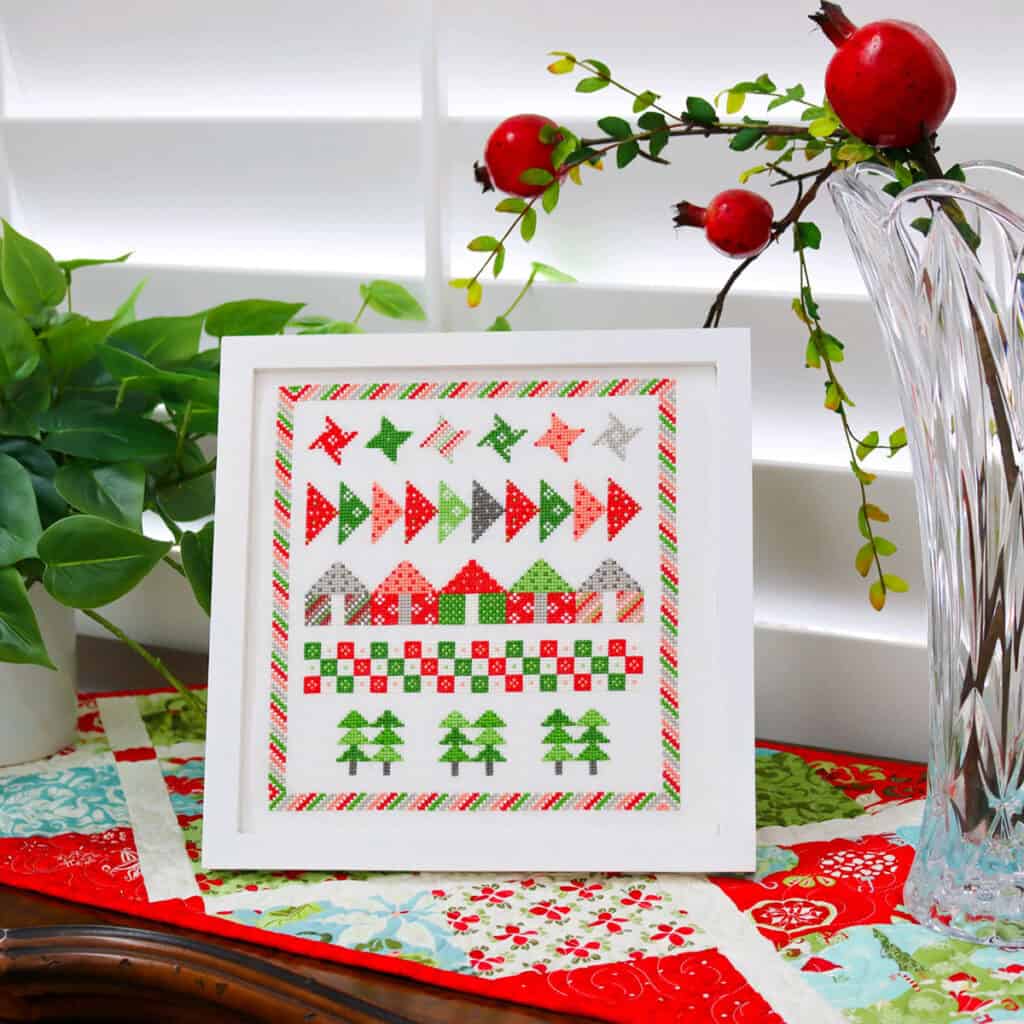 Home for Christmas Cross-Stitch Design
My friend Katie designed the above and so-beautiful cross stitch design with my Home for Christmas wall hanging pattern. If you love to cross-stitch, you'll love this quick to make project!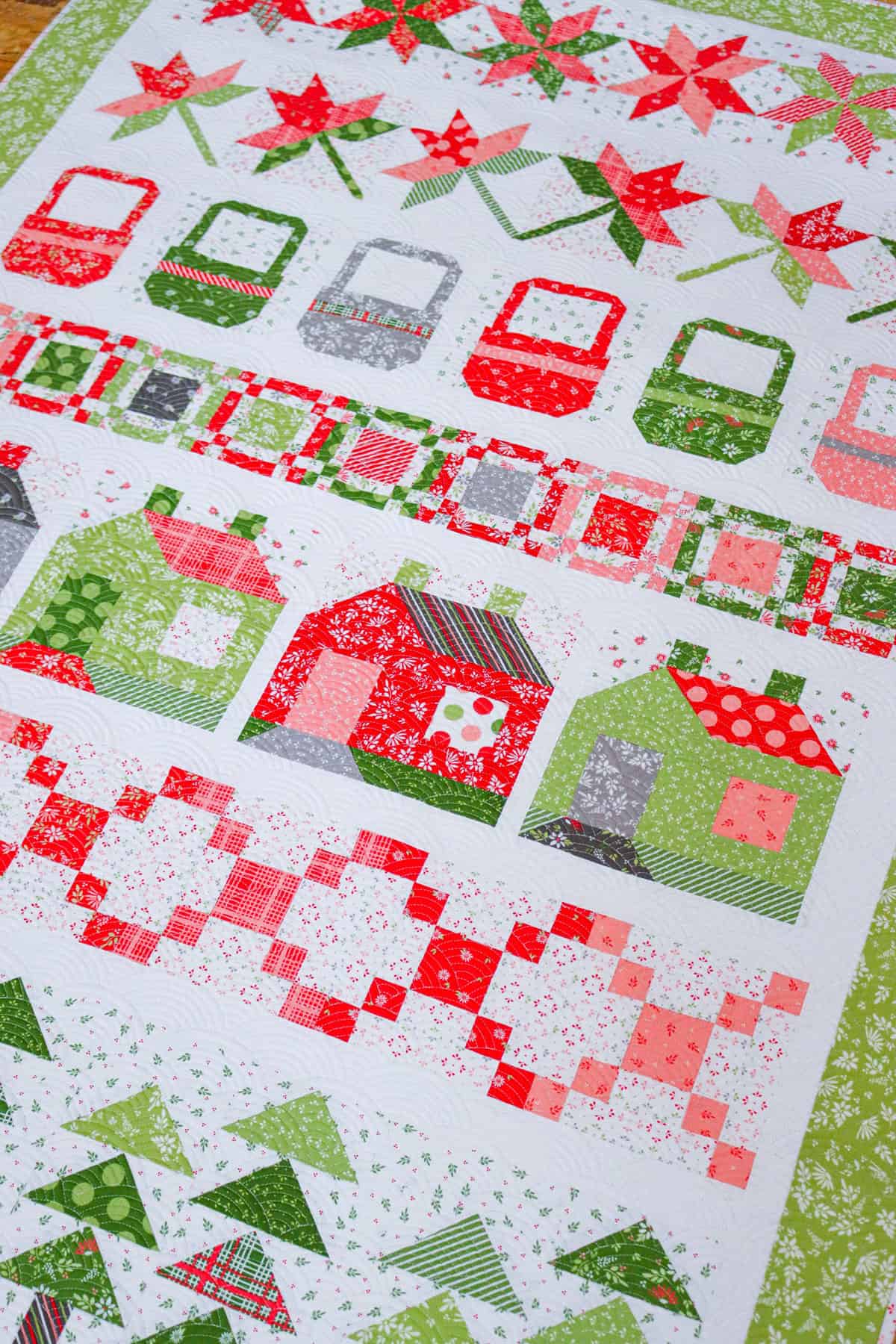 More Favorite Things Quilts
Here are links to my previous Favorite Things posts:
And, I'll have a couple of more posts with more Favorite Things projects soon!
Ornaments, Wall Hanging + Home Sweet Home Row Quilt Video
I filmed a video sharing the Home Sweet Home Row quilt along with the Home for Christmas wall hanging and the Oh, Christmas Tree ornaments so you can get an up- close look at all of them! Watch it above or go here to watch on our YouTube channel.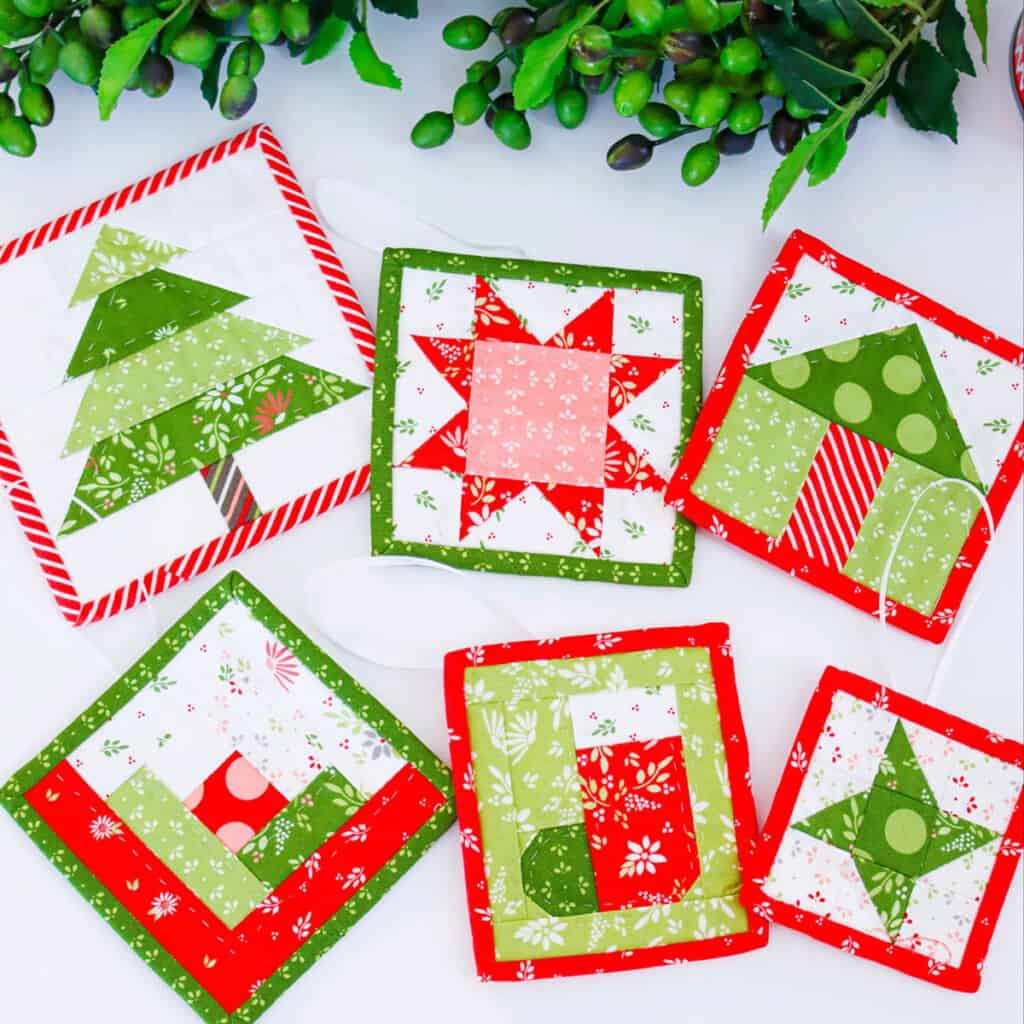 Thanks so much for stopping by for today's post.
Happy quilting!