Hello and happy Monday! Today I'm sharing the final project tutorial from my Christmas in July series! I'm excited to have three new projects finished and ready to go for the holidays! This week's project is so simple that you'll want to make one for yourself and make several others for gifts. It's just that simple!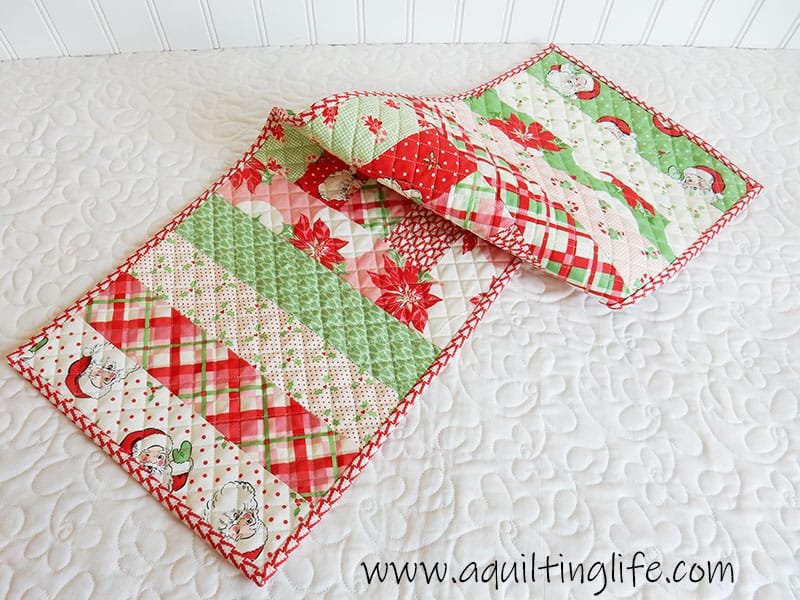 I made my fast and fun Christmas Table Runner using fabrics from the Swell Christmas collection. I used left-over jelly roll strips for my runner, but you could also easily cut strips from your stash. I've made several of these runners over the years. It's my go-to runner pattern when I need something fun and seasonal!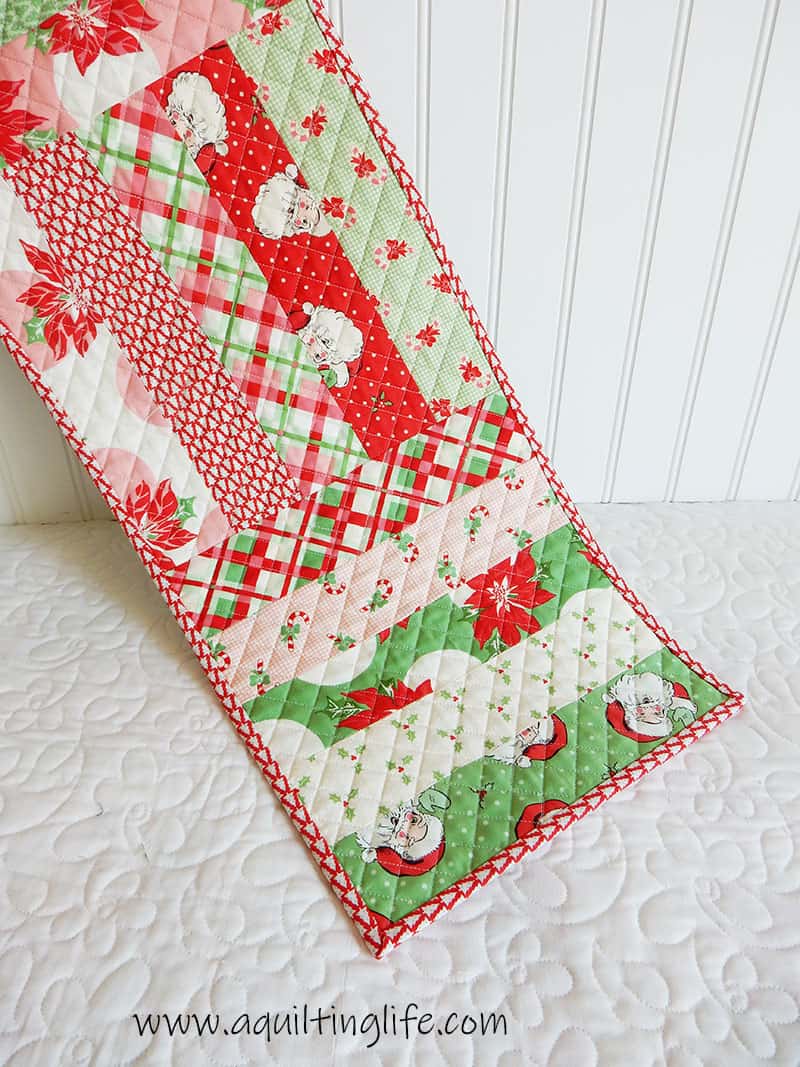 In the past I've done really simple quilting on these runners–just stitching in the ditch between the seams or stitching ¼″ away from all of the seam lines. This time, I let my friend Marion quilt it, and she chose a simple cross-hatch with ½″ squares. I really love how the quilting turned out! Of course I used my favorite binding fabric from the Swell Christmas collection…the trees on the red background. It would be cute to use this fabric on the bias for binding as well.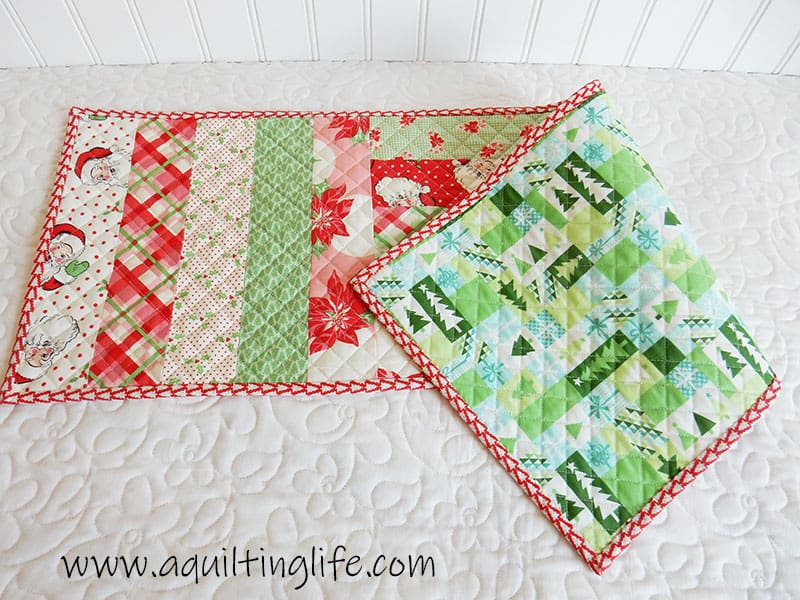 Since I actually pieced this before I had yardage available from the collection, I used an older Kate Spain Christmas fabric for my backing. Actually, I think I can use this table runner with either side on top! I love how the Swell Christmas trees work with the Kate Spain trees!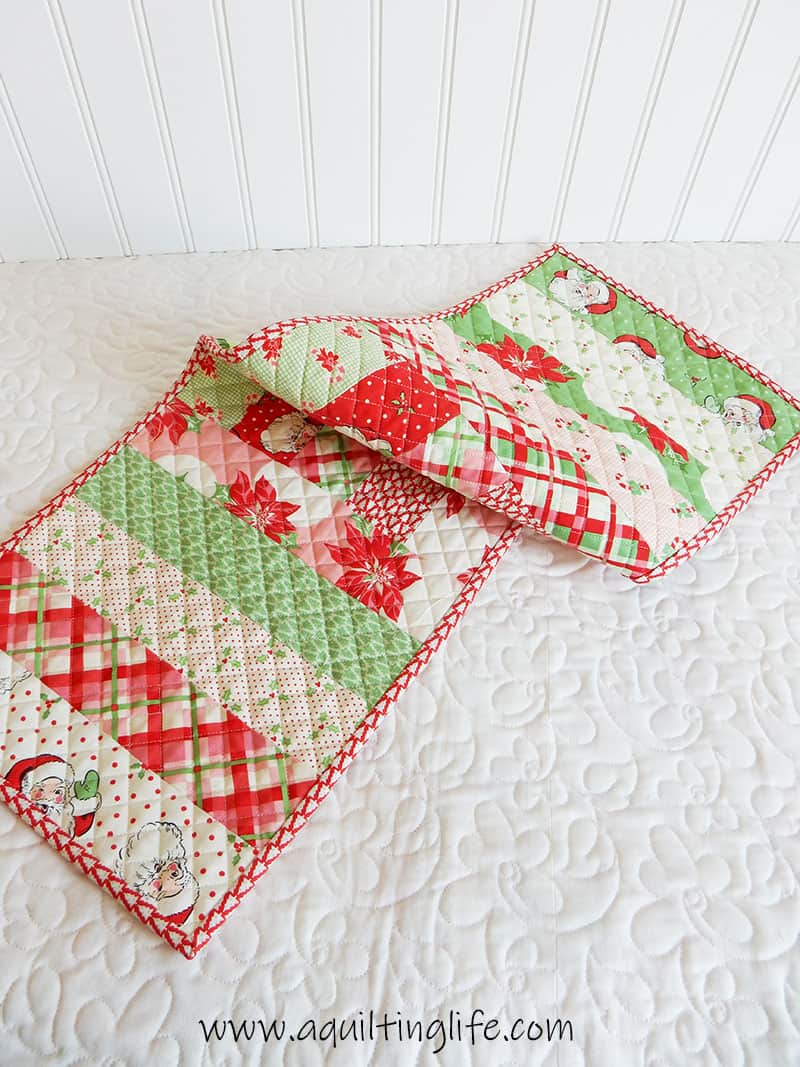 Christmas Table Runner Details:
Finished size is 10″ x 30″.  You could easily make it 10″ x 50″ by piecing two more blocks.
I used a binding cut 2″ wide and really like the narrow finished edge it makes.
Find the tutorial for this Simple Table Runner here! (The tutorial is for the longer runner.  I simply used just 15 strips for my runner).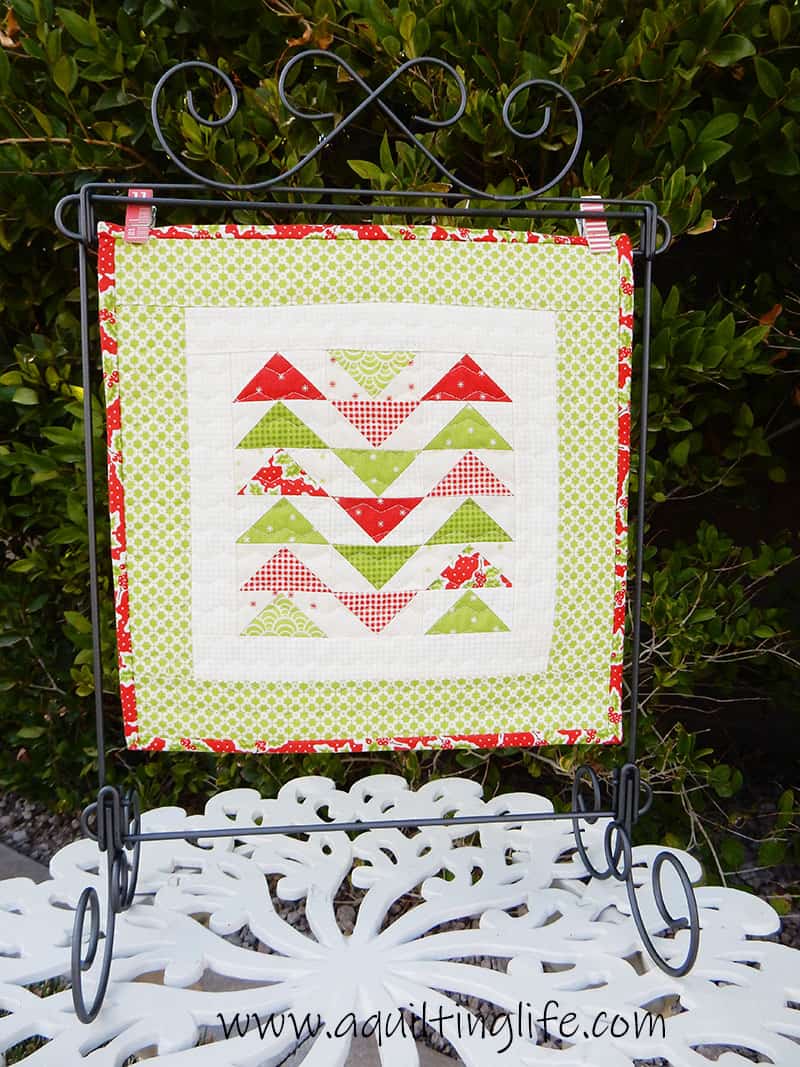 Find the tutorial for the Christmas Mini Quilt I share earlier this month here.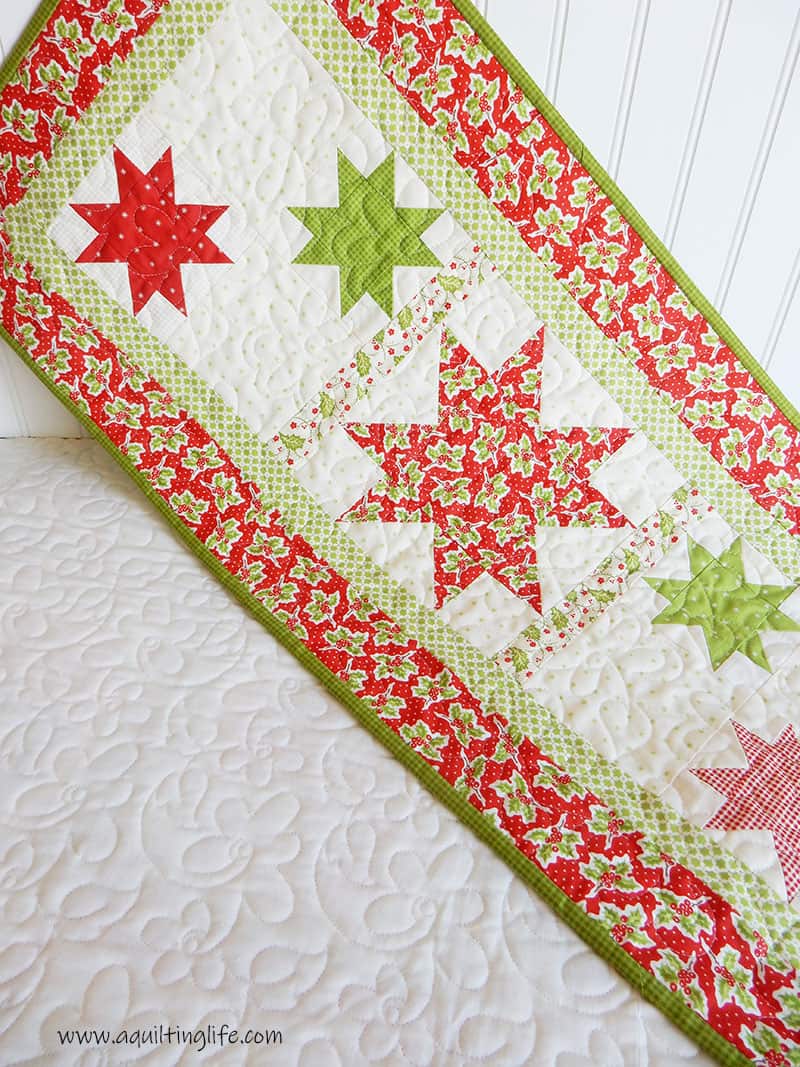 And find the Christmas Stars Table Runner Tutorial here! (The link goes to part two, and you'll be able to access part one from the part two page)!
I hope you enjoyed the Christmas in July series this summer! It was a lot of fun to work on these projects (and good for me to have things ready well ahead of time! I'm working on my fall project list this week so I'll have some fun things to share with you for that season next month! Have a great day, and thanks so much for stopping by!